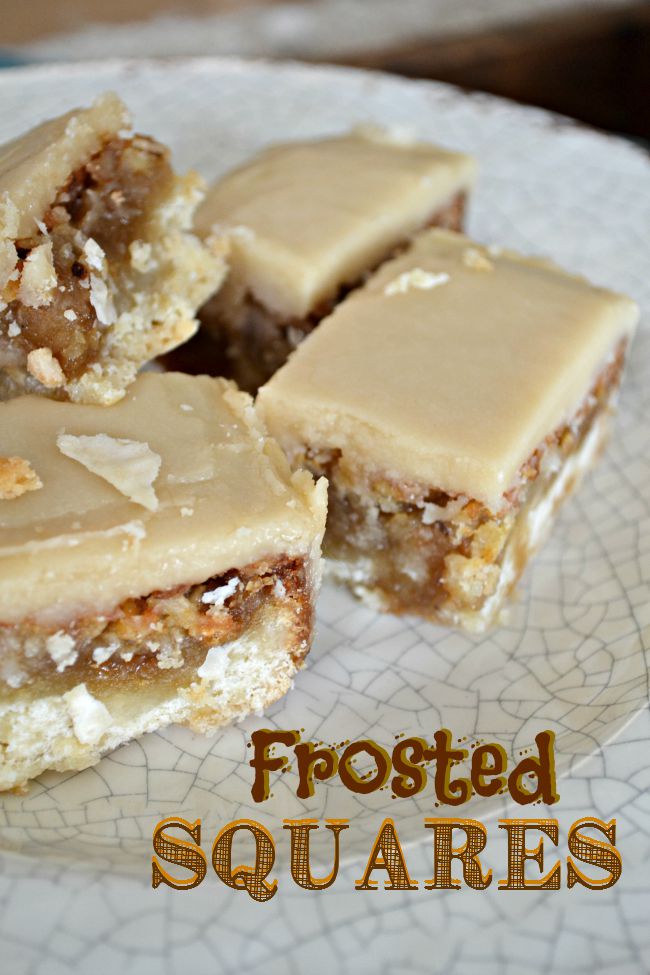 This is a recipe that was passed down from a dear friend of my grandmother. It is one my mom makes at Christmas, and my husband will eat the whole pan full if no one was looking!
It is one of those recipes that you probably have everything on hand in your pantry, but in my case I was missing the walnuts and orange juice. I instead substituted chopped pecans for the walnuts and coffee for the orange juice.
I think they turned out pretty darn good.
As the recipe got past down through the years, when it got to me they were called frosted squares. I am not sure if this is the original title or not.
They could be called butter tart squares as they do remind me of butter tarts a bit. With a firm yet gooey centre, nuts and a buttery pastry crust.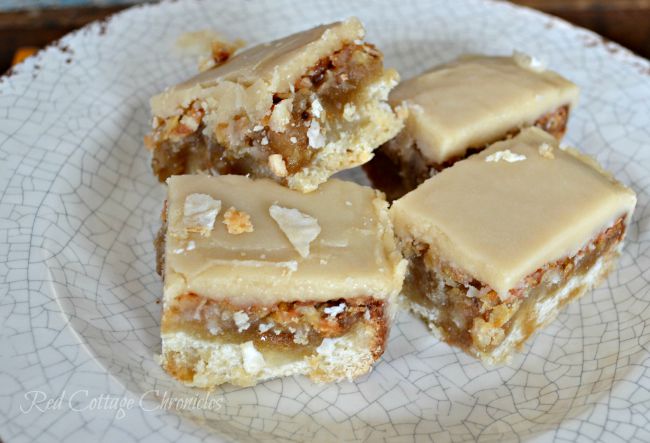 Whatever you want to call them, they really are good. They also make the house smell really good while they bake!
As I mentioned, I didn't have any orange juice so I used strong coffee but you could really use any flavouring you like. I have used cream as well and they were delicious.
Chilling the squares is essential to firm up the filling and the frosting, so be sure to plan accordingly when you are ready to make them. I find even as little as an hour is enough!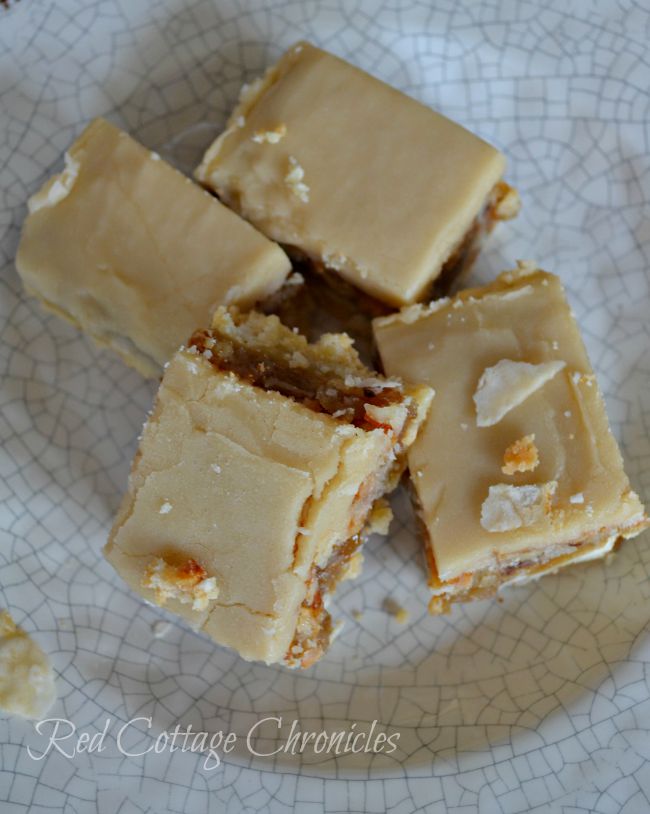 This recipe makes an 8″ square pan, which yields about 16 squares. They freeze really well, which makes it the perfect treat to bake and store ahead of the holidays.
The easy part is making them. The hard part is keeping them from disappearing before I can even get them stored away.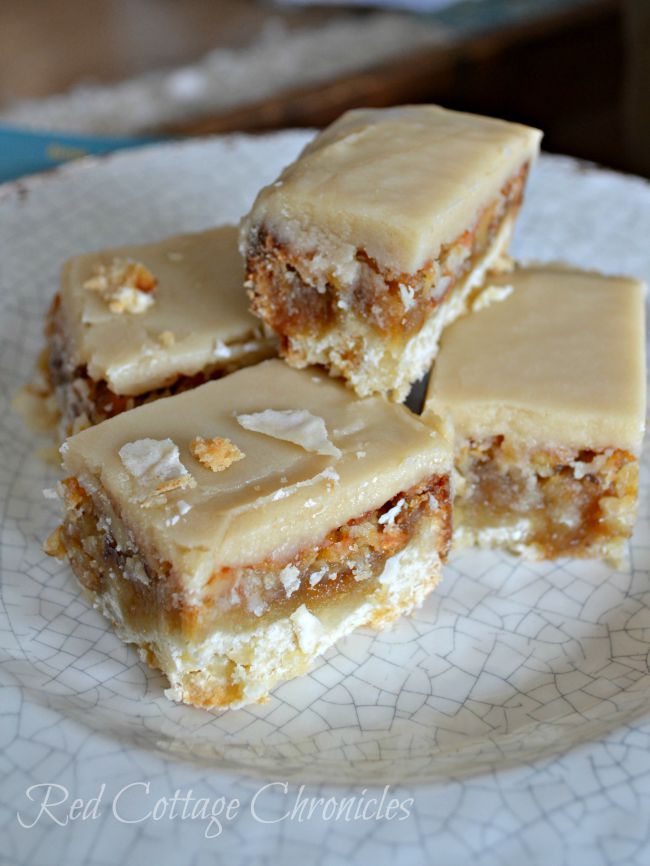 Tune in tomorrow for…..apricot cupcakes with ice wine frosting!
Until next time….
Maureen
To print recipe, simply right click on the recipe card and select print picture!