I would be lying if I didn't consider chocolate covered cherries a comfort food! Maybe it is because they were my dad's favorite candy. Or, maybe because my mom always made them. My #choctoberfest post today is all about my mom's chocolate covered cherries recipe and I think you are going to love them just as much as I do!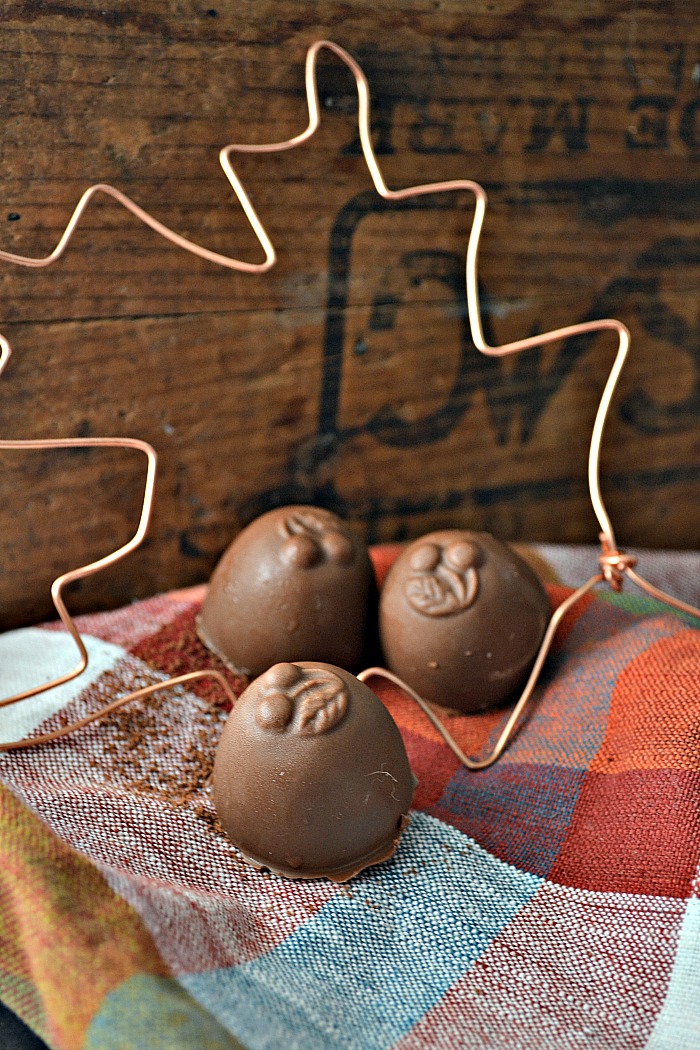 Not only was my mom a fabulous cake decorator, but she also worked for a time as a candy maker at a specialty candy shop that specialized in handmade chocolates and candy. It was rough being her kid!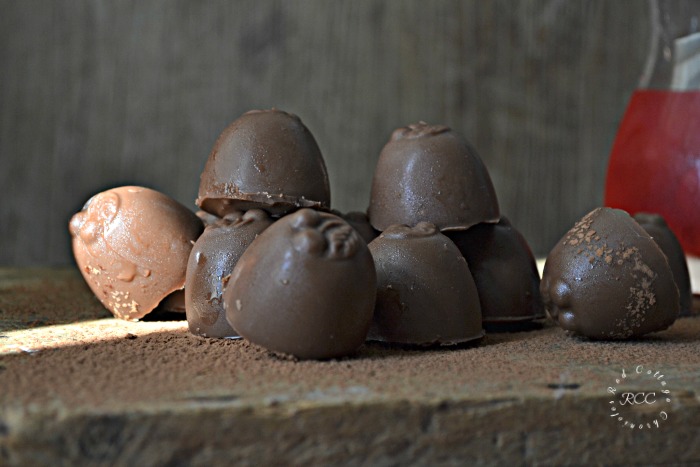 However, given my failed attempt to follow in her cake decorating footsteps, I had never tried to make her chocolate covered cherries recipe myself. But when I saw the call-out for choctoberfest I asked her to finally show me, step by step, how to make these delicious candies.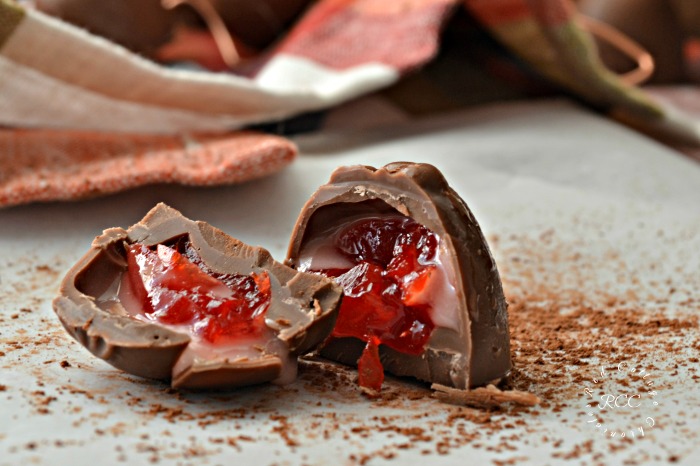 My mom prefers to use dark chocolate, but I prefer mil chocolate. Whichever you prefer you will agree that once you bite into one of these yummy candies you will be hooked. Just the right amount of gooey and the right amount of sweet cherry flavor makes them irresistible!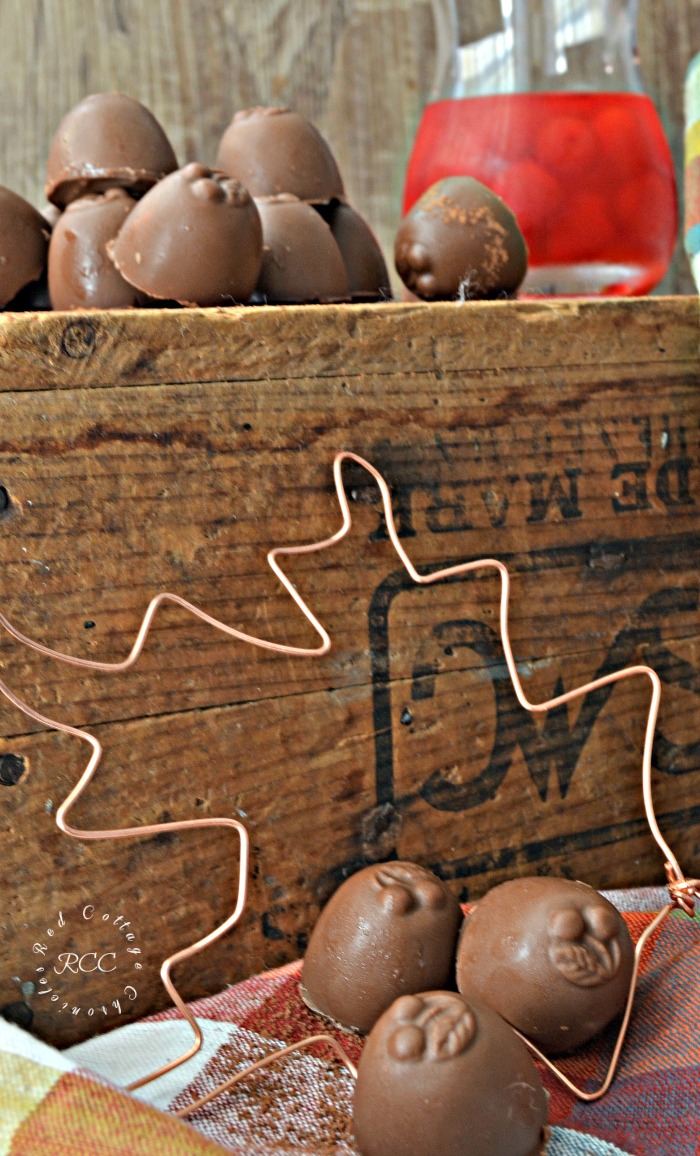 Admittedly, there really isn't a recipe. No exact measurements, just ingredients and a method. This is my favorite kind of recipe. When I come across a recipe like this I know that it is a much loved family recipe that quite often has been past down through he generations.
But, despite the lack of recipe I will share step by step how to make them in the video below!
What you will need:
1 1/2 to 2 cups good quality dark or milk chocolate chips
a jar of maraschino cherries, drained, reserve juice
about a half cup confectioners sugar
small flat paint brush
double boiler (or heatproof bowl placed over pot of simmering water)
Over a double boiler, heat chocolate stirring until fully melted and smooth. Using a clean small paint brush, brush the chocolate generously into the molds fully coating each cup. Check them over and add chocolate to any thin areas. Refrigerate until hardened. About 30 minutes. Return the bowl of melted chocolate to the top of the double boiler (off the heat) to keep it warm and melted.
Meanwhile, add confectioners sugar to a small bowl. Add a tablespoon or two of cherry juice and whisk or stir with a fork. Continue to add cherry juice a bit at a time until you have a thick, yet runny texture.
Remove the shells from the refrigerator and add a scant tablespoon of the cherry mixture into each cup. Add one maraschino cherry to each cup and press down slightly.
Return the double boiler to the burner and re-melt the chocolate if necessary. Spoon a scant teaspoon of chocolate over each cherry filled cup and gently smooth with the back of the spoon to cover each cup completely.
Return to the refrigerator and allow to harden completely, at least an hour. When completely chilled and hardened remove from the refrigerator, turn the mold over and gently tap onto the countertop to release the chocolate covered cherries.
It was such a treat to have my mom come up and work in my kitchen with me. There was absolutely no point in trying to write down a recipe as we did each step together. She did everything completely my memory and by "feel", holding up the spoon and letting chocolate drizzle from until it was the right consistency. Adding cherry juice to the confectioners sugar just a tiny bit at a time and mixing between additions.
An insider secret….if you add too much cherry juice, just spoon in a tablespoon or two of confectioners sugar to thicken the mixture!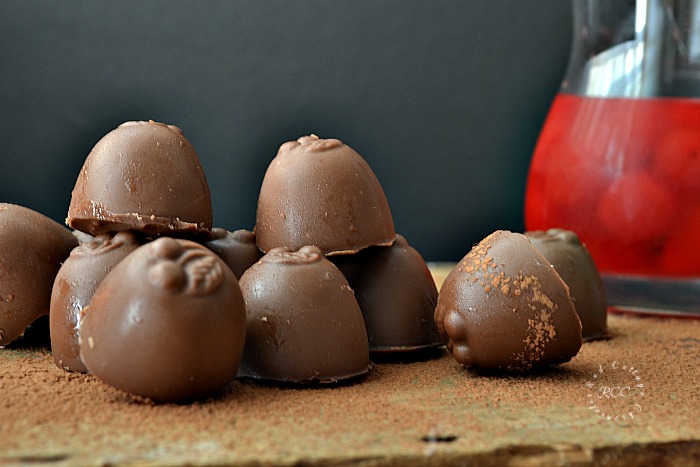 I have high jacked her chocolate molds as I plan to make some more of these for the holidays! No more store bought chocolate covered cherries in the Christmas stockings this year! I also love how she has her initials on them in permanent marker. She spent many a days making chocolates for church fund raisers over the years and if you didn't mark your supplies who knows if you would ever get them back. I lost a good rolling pin that way!!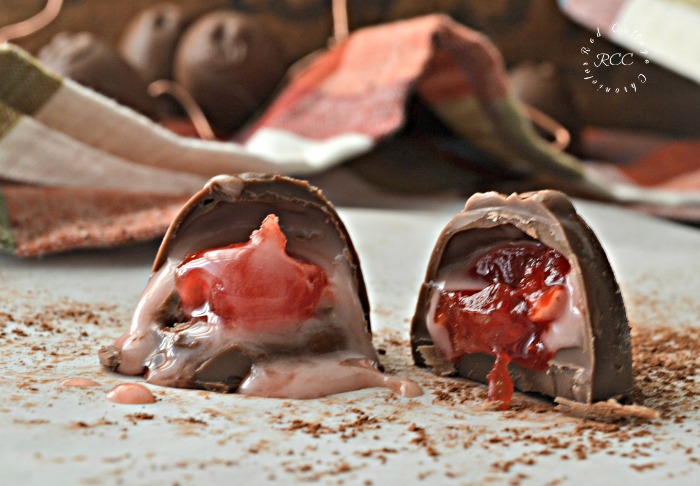 I truly hope you get a chance to try this chocolate covered cherries recipe (non-recipe!). Just gather the ingredients, watch the video, and trust your instincts! They will turn out just fine! Besides, no matter how they turn out, they are still made with chocolate and that is always a good thing!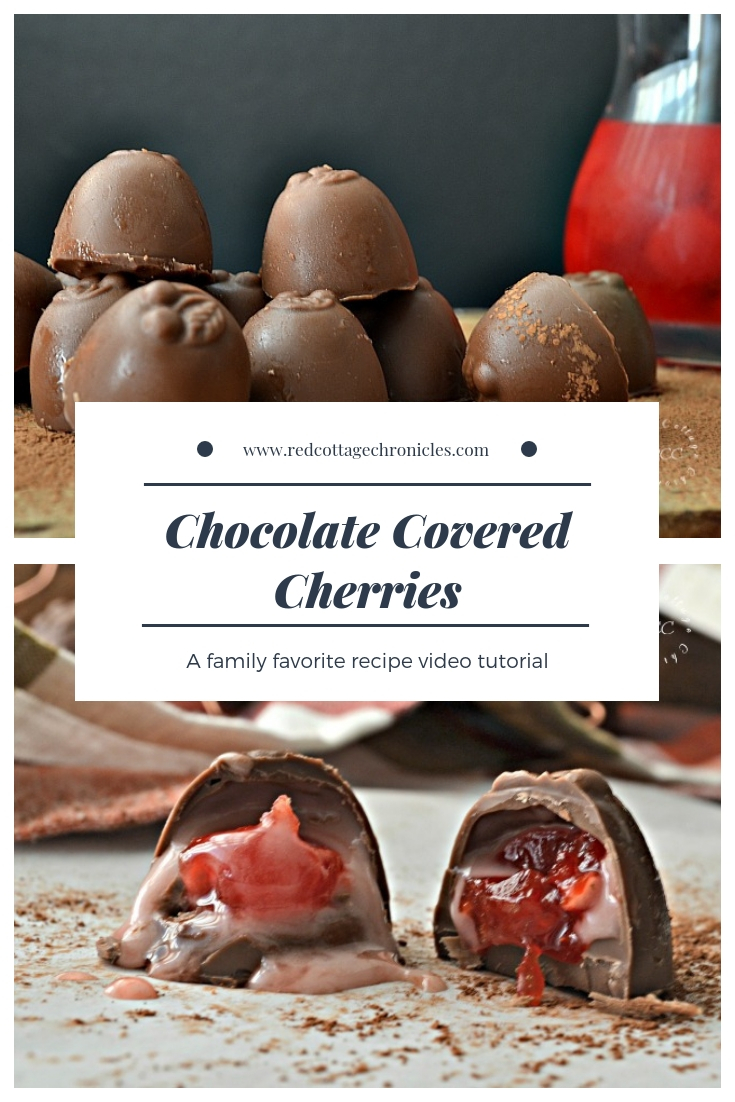 Oh, I should mention, if you are anything like me you will have chocolate everywhere by the time you are done! But, practice makes perfect and before long I will be making them neat as a pin, just like Mom!
Don't forget to scroll down and check out all the yummy chocolate recipes as #choctoberfest continues!
Until next time…..

"

"