Apres Skate Winter Party Ideas
Have I ever told you how I met my husband? It just so happens this week I am sharing winter party ideas with a lovely group of bloggers, and the story of how (or should I say where) we met was my inspiration.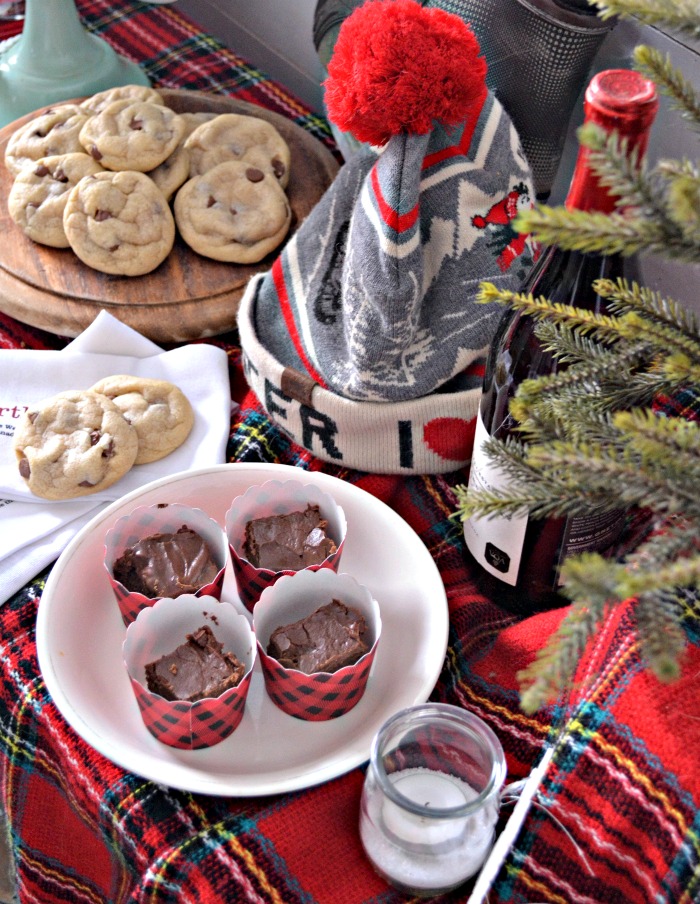 I, like so many other teens in our little community, spent lots of time at our local ice rink in the winter. We live in Canada after all. In fact, one of my best friends at the time volunteered at the "snack bar" that her mother managed, and her brother who was also a friend played hockey on the travel team, so being at the arena was pretty much the norm.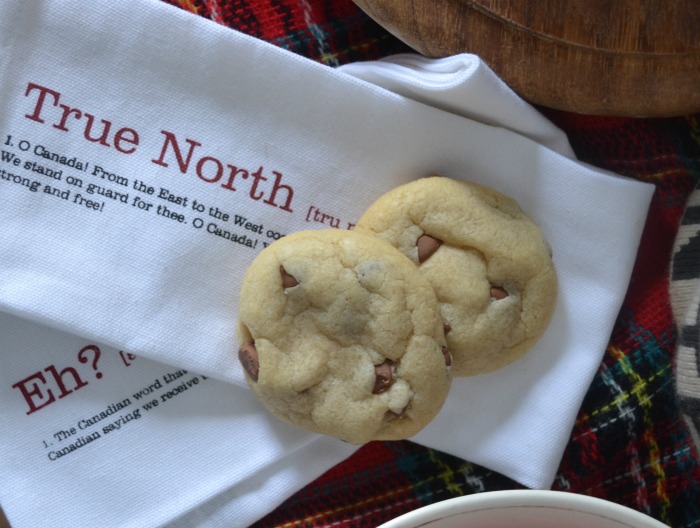 It was the winter of 1980's when hanging out at the arena got really interesting!
One particular player very tall, dark and handsome player on the team caught my eye. He could skate like the wind and could stop on a dime. I could watch him skate all day. In fact, I still can! When he is on the ice it is like no time has passed.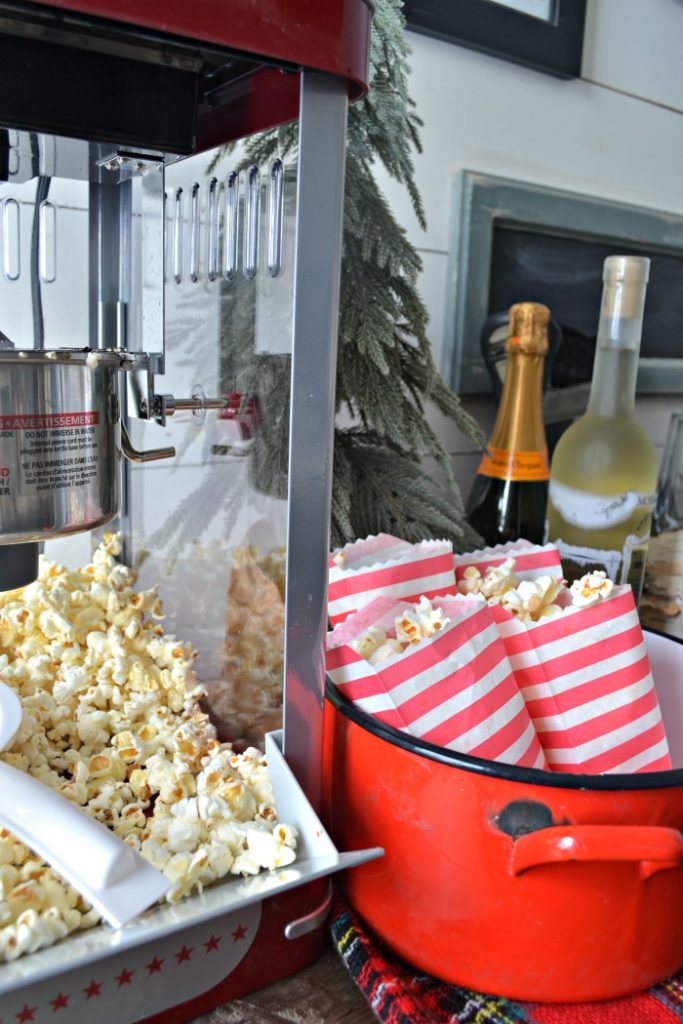 He gave me lots of opportunity to hang out at the arena since he not only played hockey, but was also a referee.
It wasn't long before I had him tying my skates for public skating since I could never get them tight enough. Out on the ice he would hold my hand to prevent me from falling on my behind. Also to prevent me from careening into the boards when I tried to stop if left to my own accord. Aww, young love!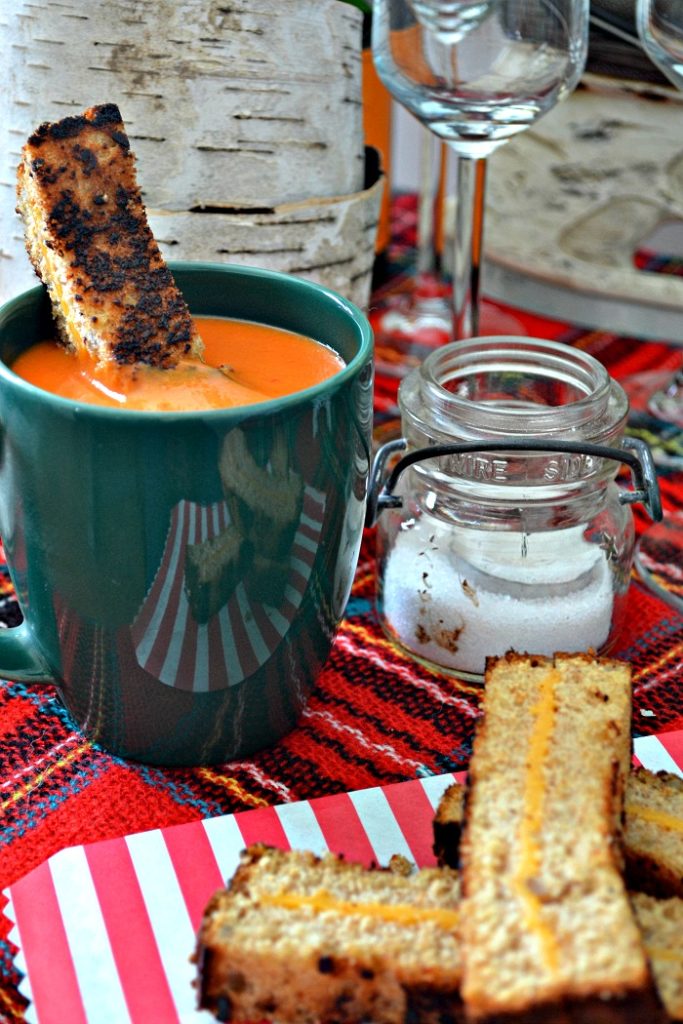 We started "going steady" later that winter and never looked back!
Five years later we were married, and while he doesn't play hockey anymore, he still referee's well over 100 hockey games a year and is a supervisor and mentor of referees for our provincial hockey association. Needless to say he spends lots of time at the rinks!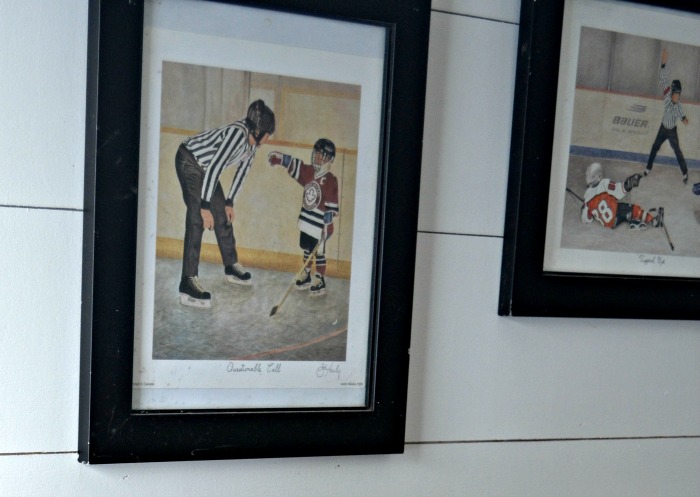 Ironically enough when a new 4 rink complex was opening in our city, my boss announced to me that we would be moving into office space at the complex when it opened. So, not only did we meet at a skating rink, but I work at a skating rink in a field completely unrelated to skating.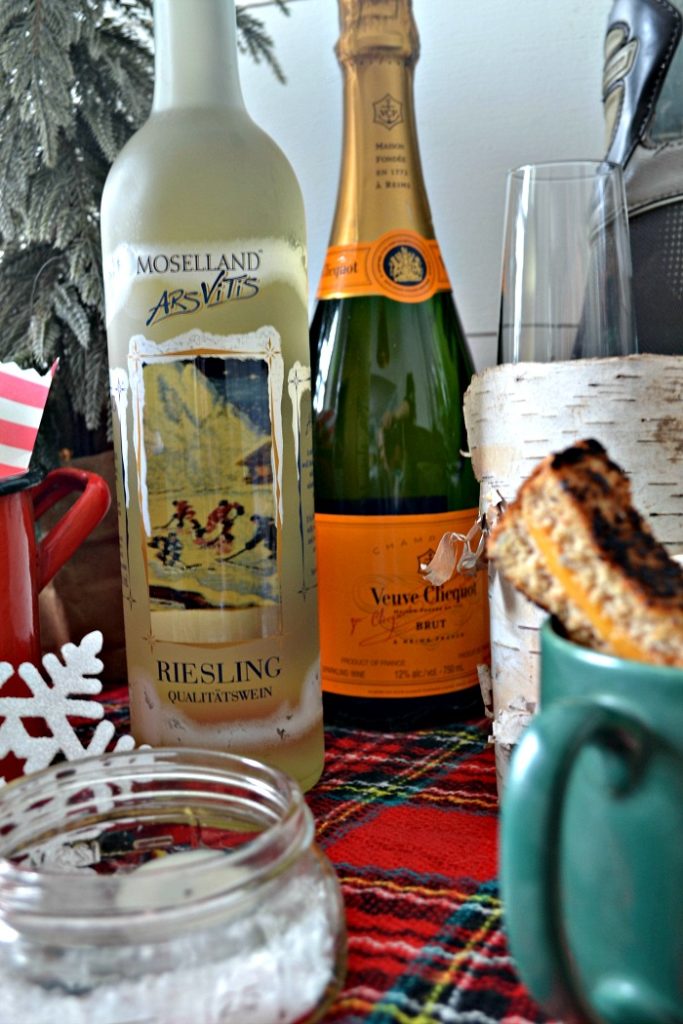 Oh, it gets better!
The last time we painted our bedroom, we were browsing paint colours at the paint store. We NEVER agree on colours since I swear he is colour blind. However, we both pulled out a paint chip in the same colour at the same time! It was a soft shade of blue and we instantly agreed that was THE colour for our bedroom.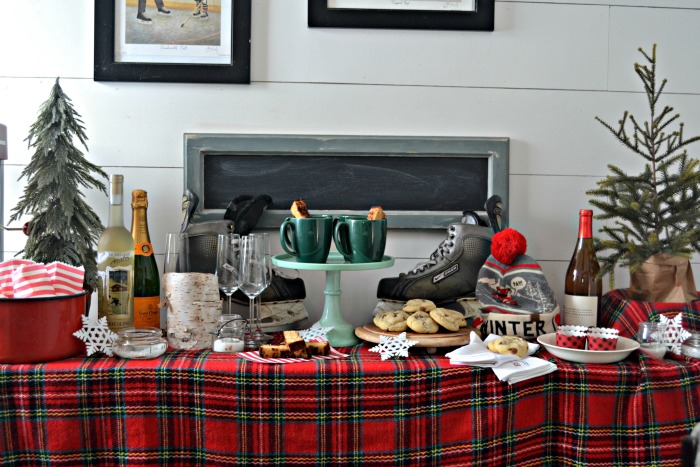 I turned the paint chip over to reveal the name of the colour.
Would you believe if it I told you it was called ICE RINK. True story!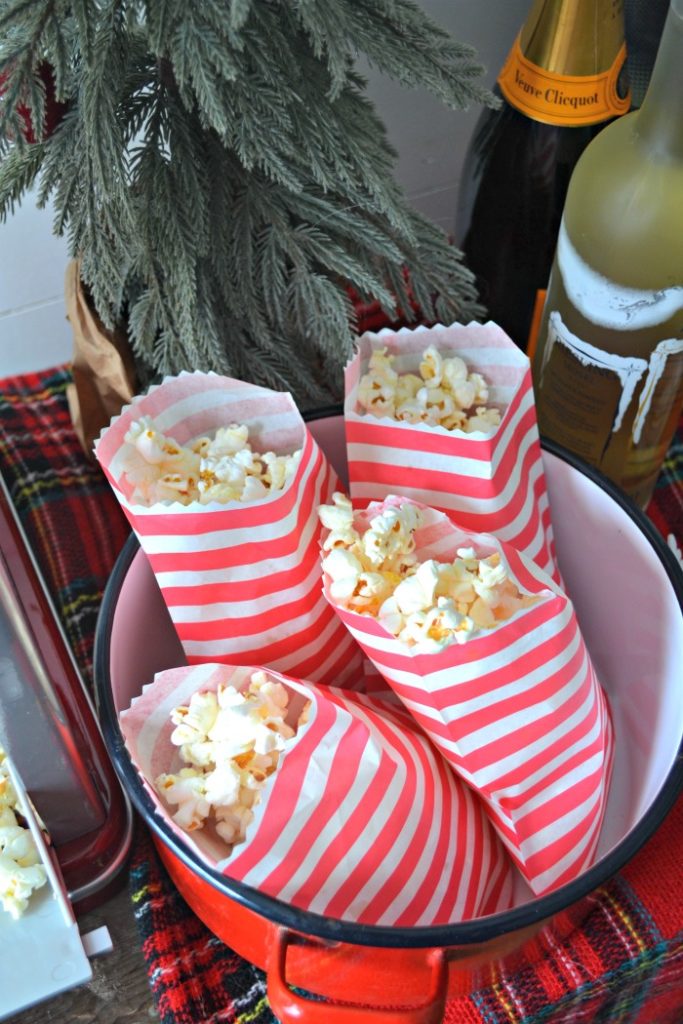 We don't skate together nearly enough anymore, but we have decided that needs to change! Not only is it great exercise, gives us a reason to hold hands, but in our area we have two beautiful outdoor skating rinks. One just happens to be at Wayne Gretzky Winery.
And, this is where the apres skate winter party ideas come in! Why not gather some family and friends to enjoy a skate at your local rink? Then host an apres skate winter party.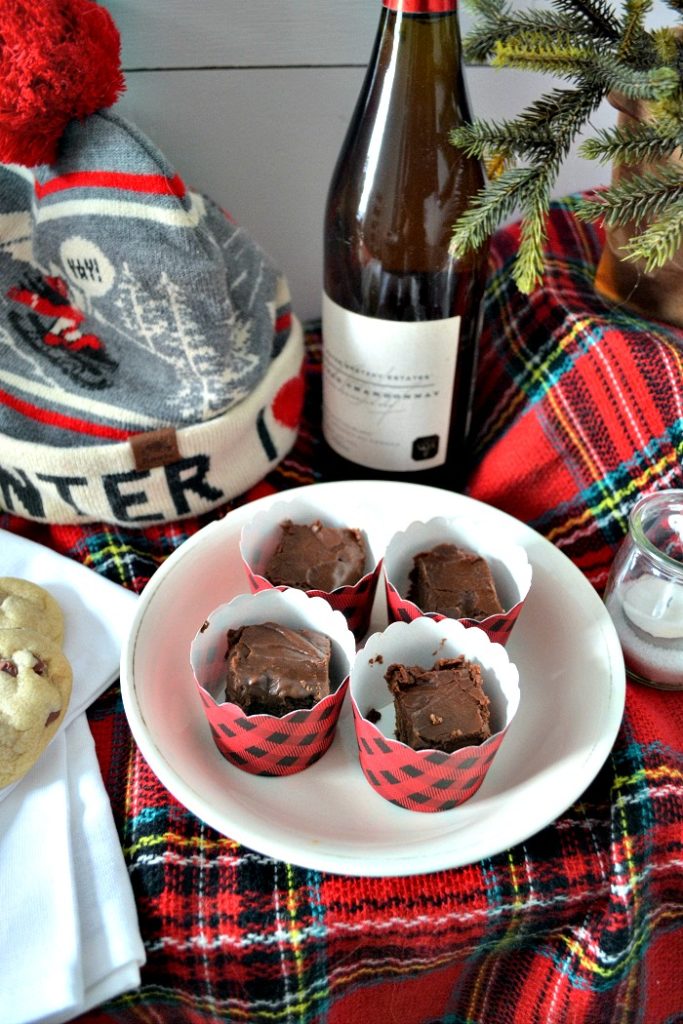 A couple of bottles of wine, some freshly popped popcorn, piping hot soup with grilled cheese croutons and a couple of sweet treats are just a few ideas that come to mind. Lay them out so guests can serve themselves and enjoy warming up in style!
Setting a buffet is an easy and relaxing way to entertain, but if you are hosting a full meal you might like to check out my tablescapes page for more entertaining inspiration.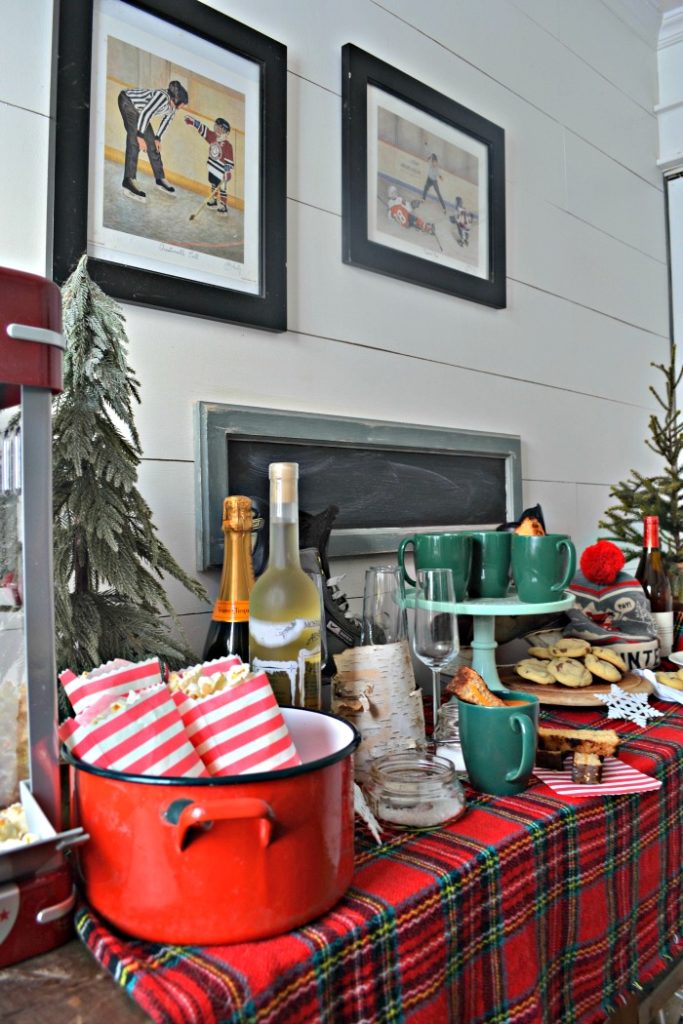 No matter what your winter sport (even if it is just watching the snow fall from inside!) be sure to visit all the bloggers sharing their own winter party ideas this week! See the full list below and be sure to check back as the links go live each day.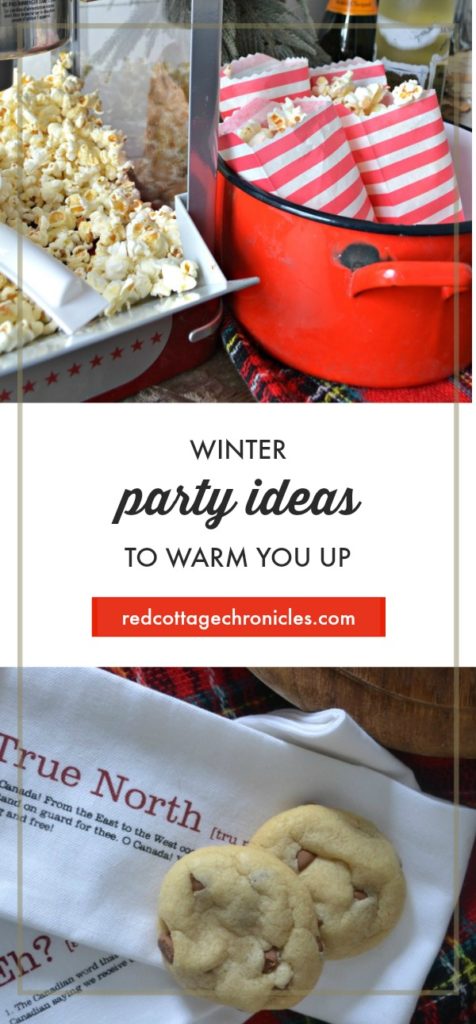 A big thank you to Ariel from PMQ for Two for planning and hosting this fun blog-hop!
Until next time….

Monday
Woman in Real Life
Jenna Kate At Home
Cribbs Style
Tuesday
Boxy Colonial
Pink Peppermint Design
Orchard Hill Farm & Home
Houseful of Handmade
Red Cottage Chronicles
Wednesday
Our Crafty Mom
From House to Home
Dixie Delights Online
Jaime Costiglio
Up to Date Interiors
Thursday
PMQ for two
House By The Bay Design