Do you ever just crave simplicity? That is how I have been feeling lately. I am loving all the lush autumn porch decor I have been seeing around the web, but this year I just wanted something classic. Something easy and effortless.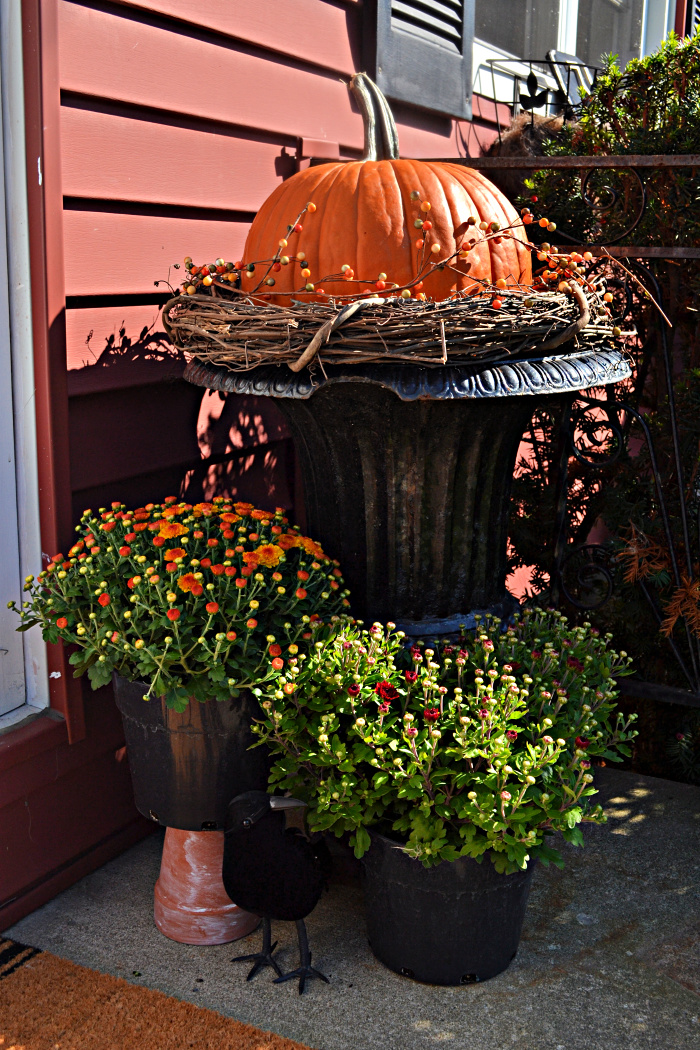 Not only did I manage to not over buy at the nursery, but I also created a classic autumn vignette on our tiny front porch that makes me smile every time I see it.
I picked up two grapevine wreaths for just $5 each at Michaels, and some autumn colored berries that were on-sale for %60 percent off.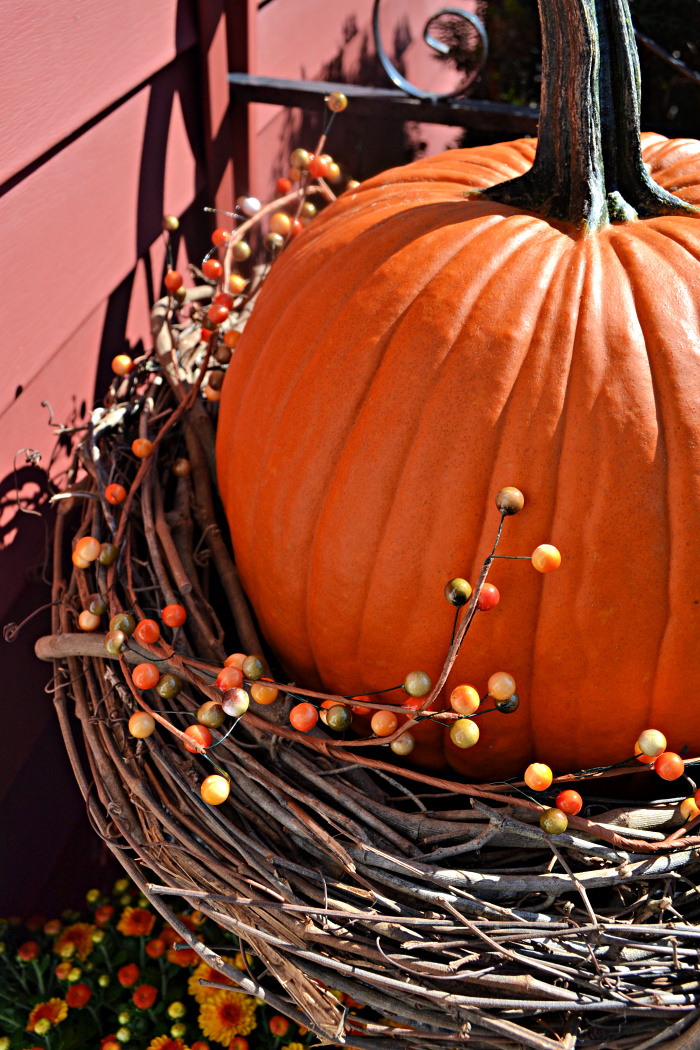 At the nursery I bought three potted mums and one large classic pumpkin. Oh, how I was tempted by all the Cinderella pumpkins but I stuck to my plan and got in and out before I changed my mind!
I simply laid one grapevine wreath on top of our cast iron urn (that was still filled with soil from the summer plants) and plunked the pumpkin in the middle. Then I just opened up one of the berry garlands and placed it around the pumpkin on top of the wreath.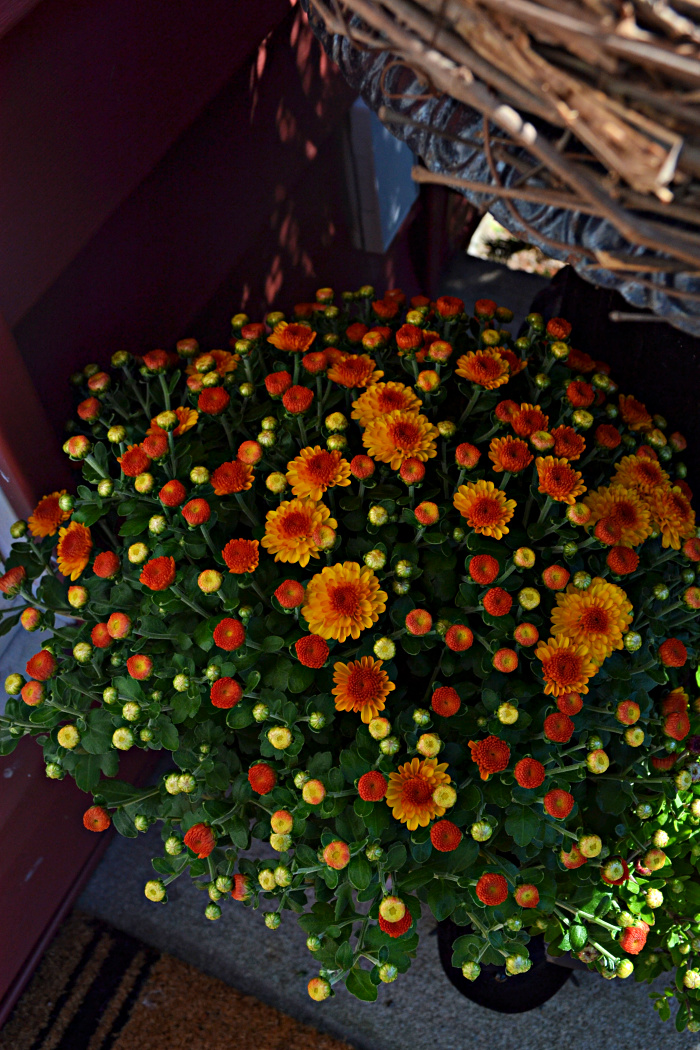 I placed two of the mums under the urn, raising one up with a clay pot. I love the look of black crows so I nestled one between the mums. I like how it ties in with the new Home Sweet Home door mat!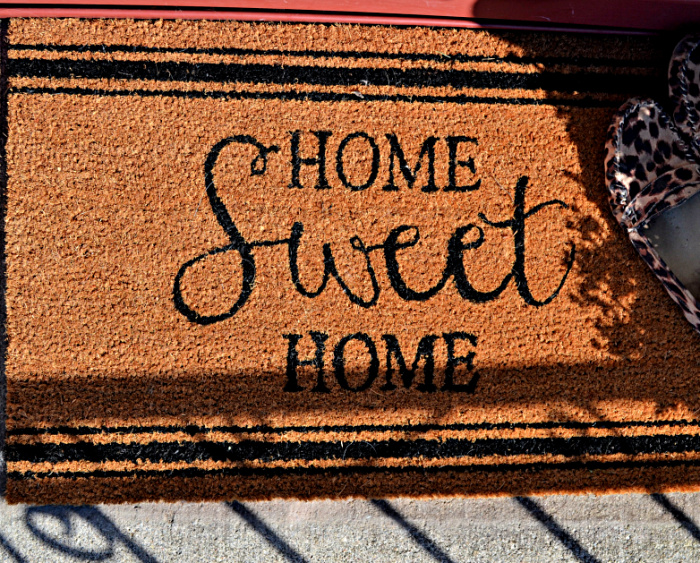 Simple, yet a statement at the same time.
The simple 2-step front door wreath is really the easiest I have ever made.
I used the second grapevine wreath and berry garland. That. is. it. No gluing or tying anything in place. This makes both the wreath and the garland reusable to another project!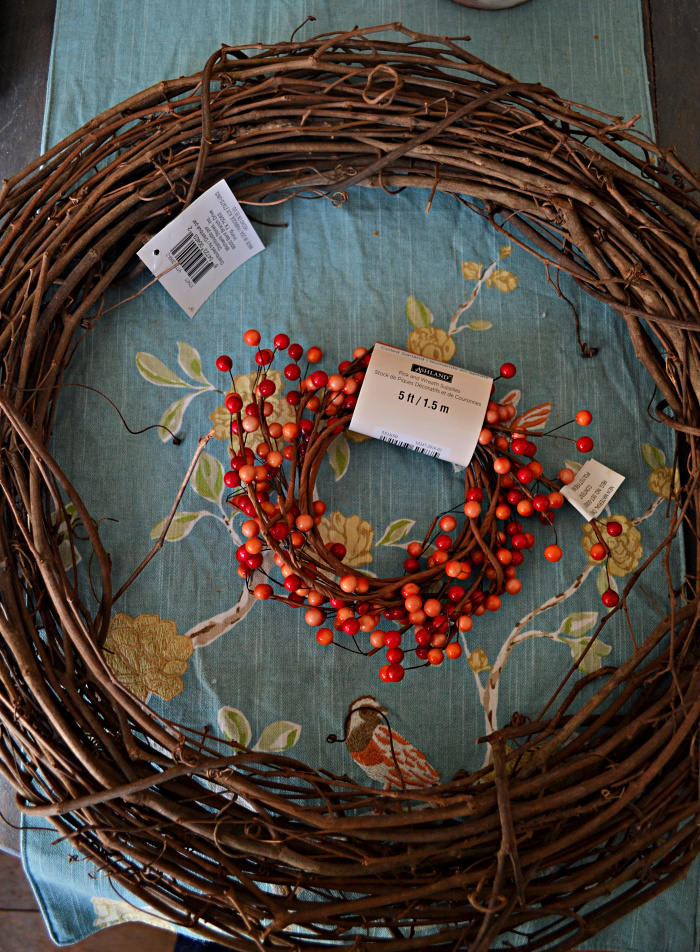 I stretched out the garland and tucked it into the grapevines of the wreath to hold it in place, all the around the wreath.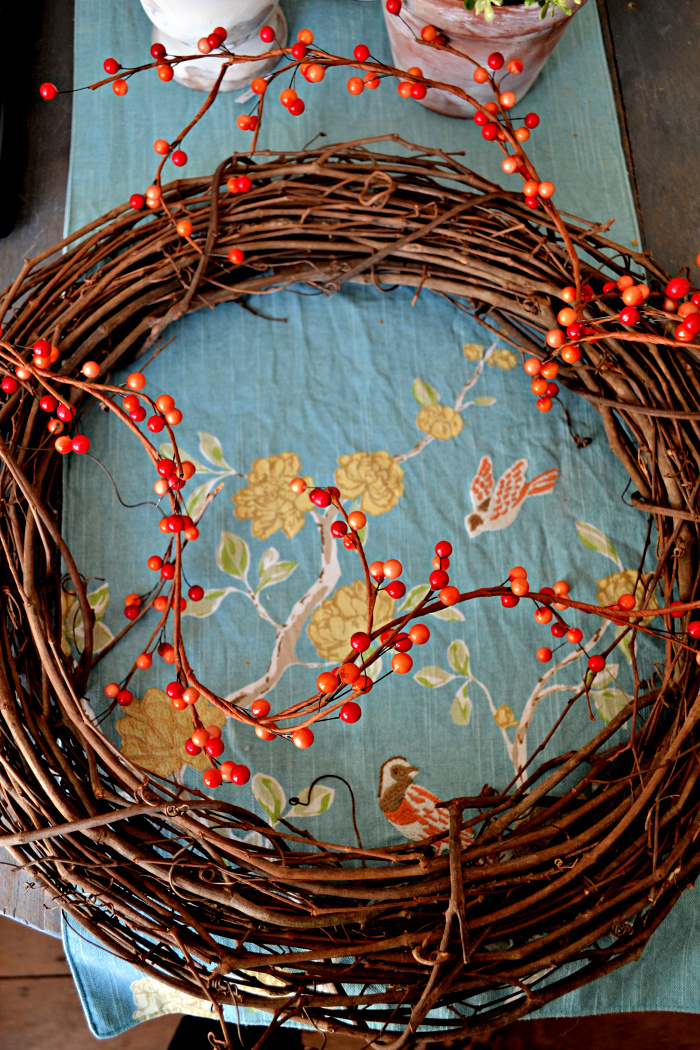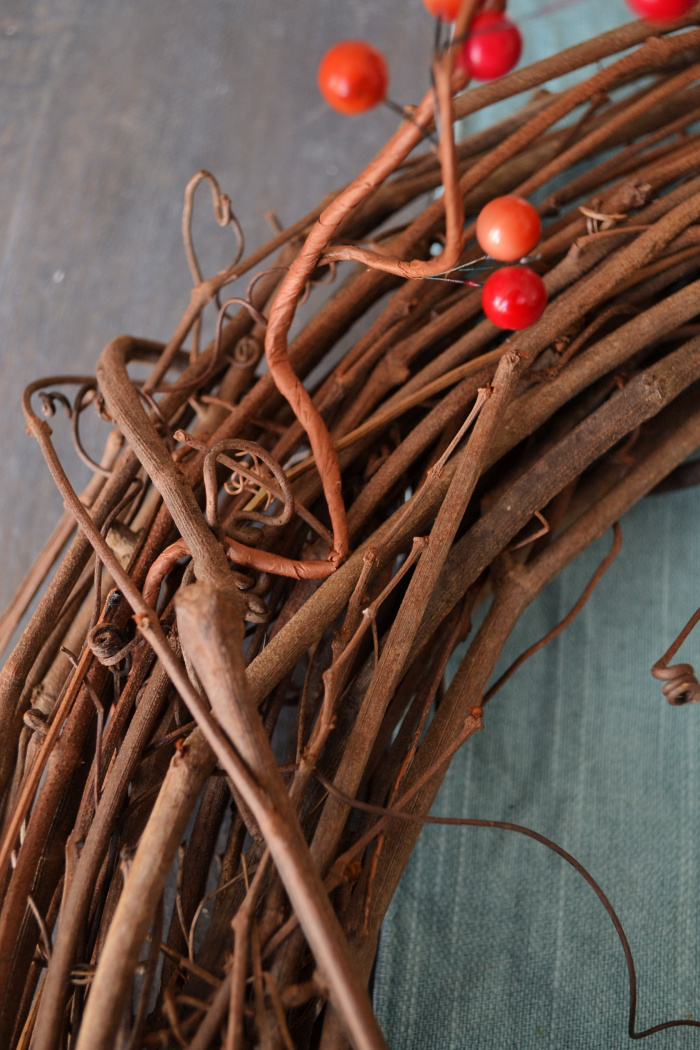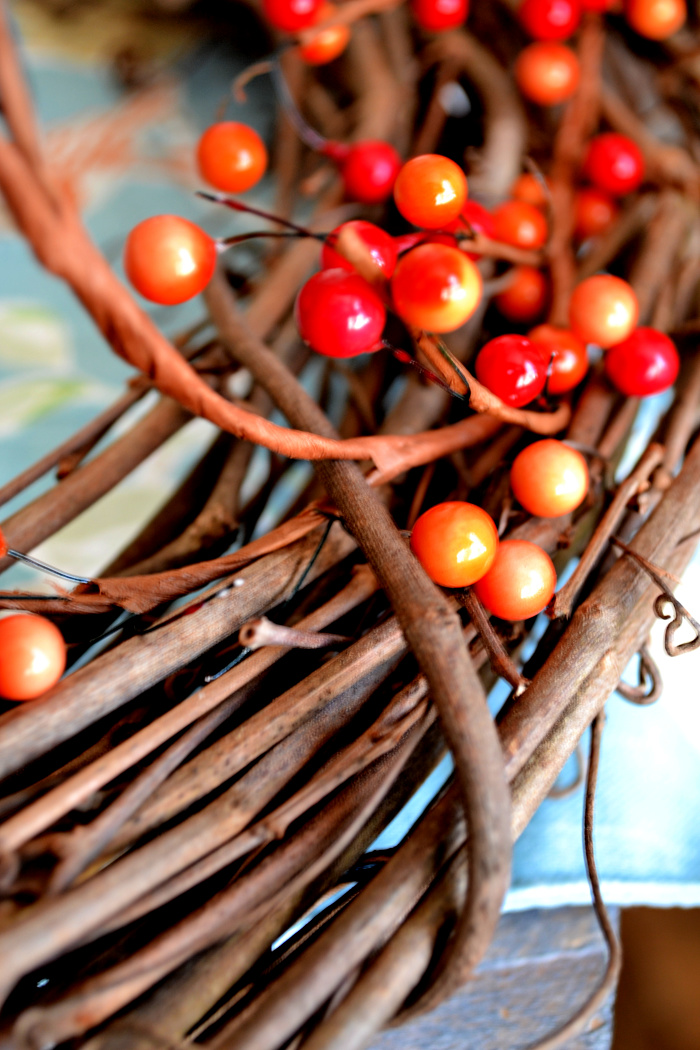 Just the simplicity I was hoping for. Simple project. Simple, uncluttered autumn wreath. The perfect accessory for my theme of simple autumn porch decor!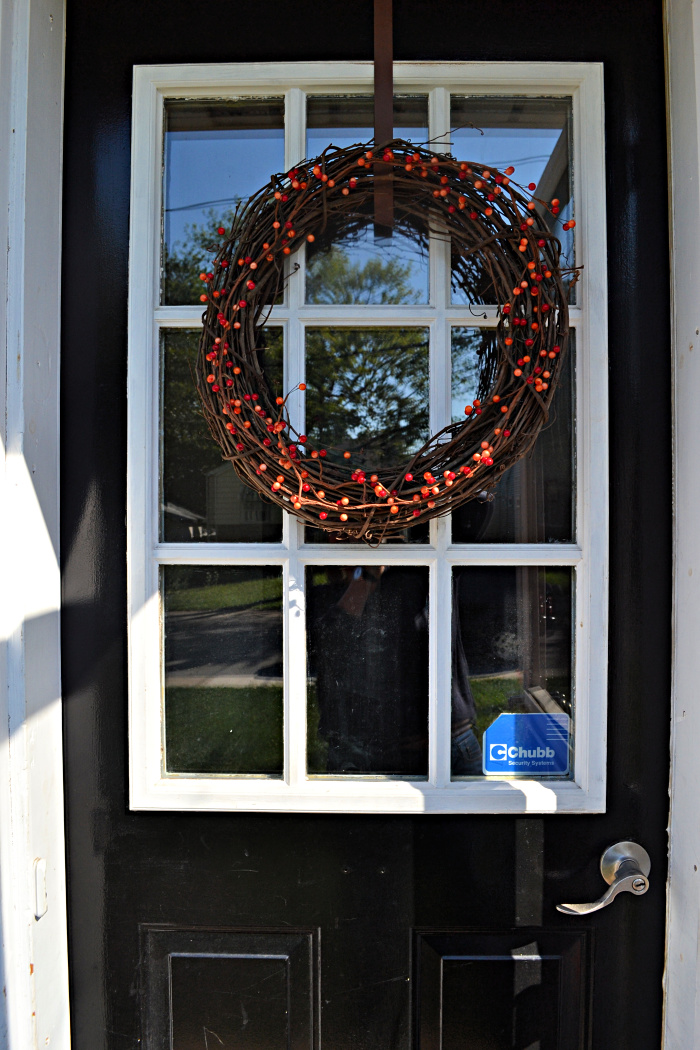 Now, if I could have just avoided my reflection!!
Next year, fingers crossed, we will be adding proper covered front porch perfect not only for decorating with the seasons, but also for sitting out and enjoying warm summer days and cool autumn evenings!
For now I am happy to be sharing my easy autumn porch decor, especially for those of us who have tiny porches, but still want to reflect our love for the changing seasons!
You can find more small porch decor ideas here!
Until next time….