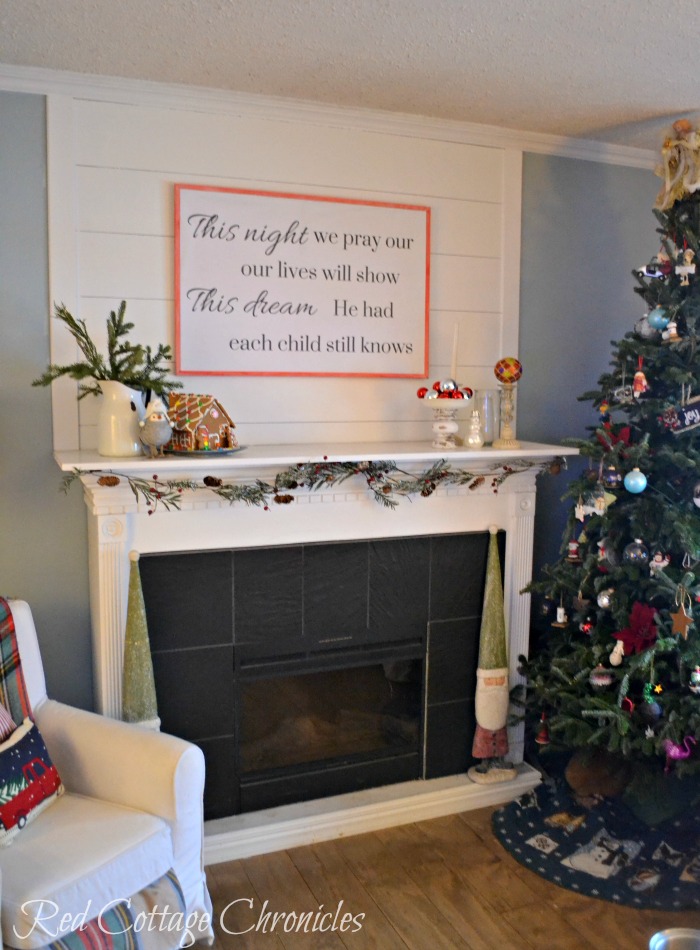 Here we are a week before Christmas! I hope it's not too late to share a few Christmas mantel ideas with you all.
December as been, how shall I say….CHALLENGING! Humor me a little while I share my tale of misfortune! I promise I will share all the details of how our mantel came together too!
It all started with our dishwasher breaking down a month or two ago, and the parts to fix it didn't make it worth trying to fix ourselves. It was 12 years old and for only a couple hundred dollars more we could buy a new one. We waited for Black Friday sales to buy one and got a fantastic deal on a Whirlpool at Sears. We were to pick it up on December 2nd. Who knew I could get so excited about a dishwasher.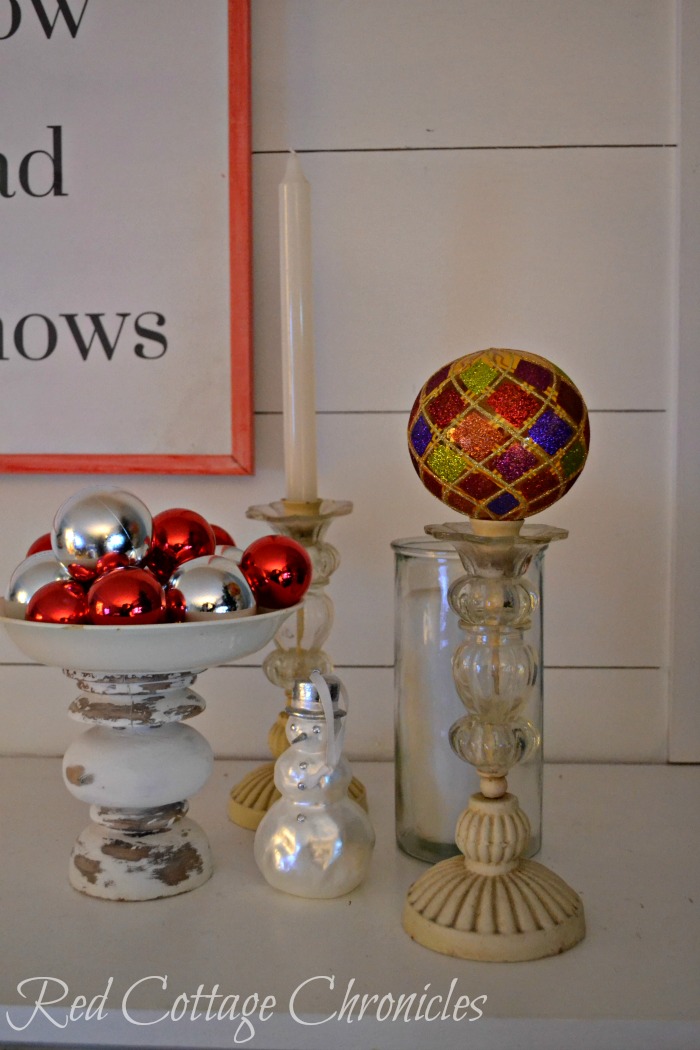 It didn't arrive December 2nd and Sears had no idea when it would arrive. Apparently the salesperson should have informed us that pick dates are estimated dates only.
While awaiting the arrival of our new dishwasher, the baking element went on our stove. Hello, it is December. I need to bake. This is not the time! Tim said it would be an easy fix, and it very well should have been. Remove a few screws, pull out the element, and pull off two contact clips to remove it. Not rocket science.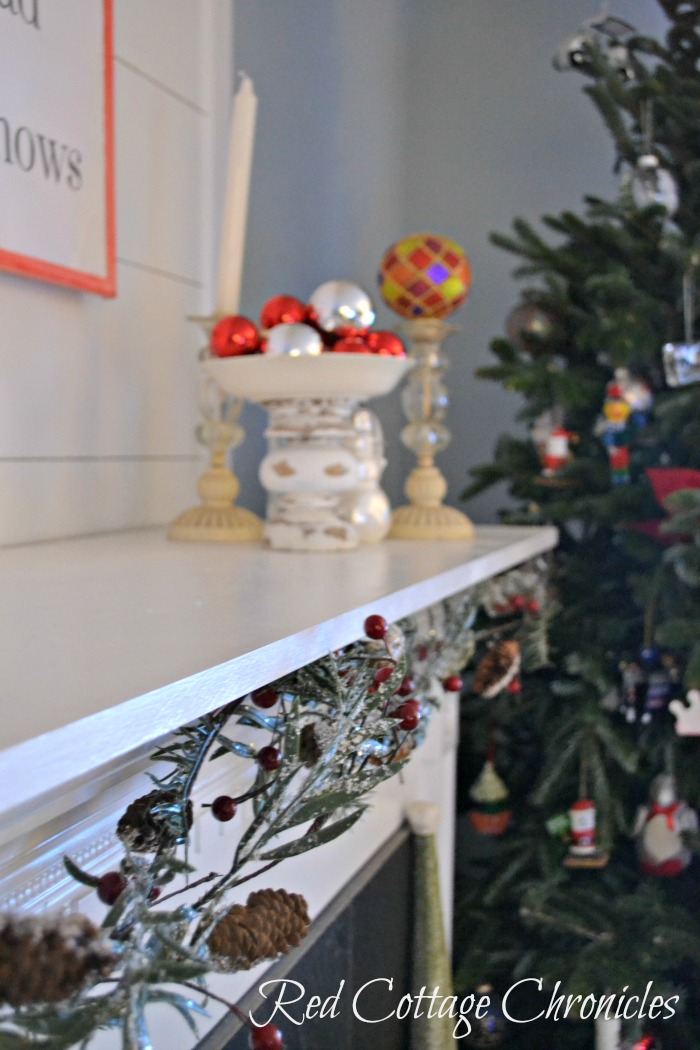 He took the old element to the appliance store to make sure he got the right replacement part, and for only $45 we were back in business. Not so much!
Apparently the appliance store didn't realize, nor did we, that the prongs of the element that went back in behind the oven wall were longer than the old one. It took Tim about 1 minute to install, turn on the oven, and watch sparks fly, the lights dim and the oven to completely stop working. The longer stems on the element caused them to rest against the back panel of the oven (the part you can't see once they are screwed back in). This caused the oven to arc, blowing out the control panel.
The appliance store took full responsibility for giving us the wrong part, and arranged for a new control panel to be installed. But, we had to wait until said part could be ordered in.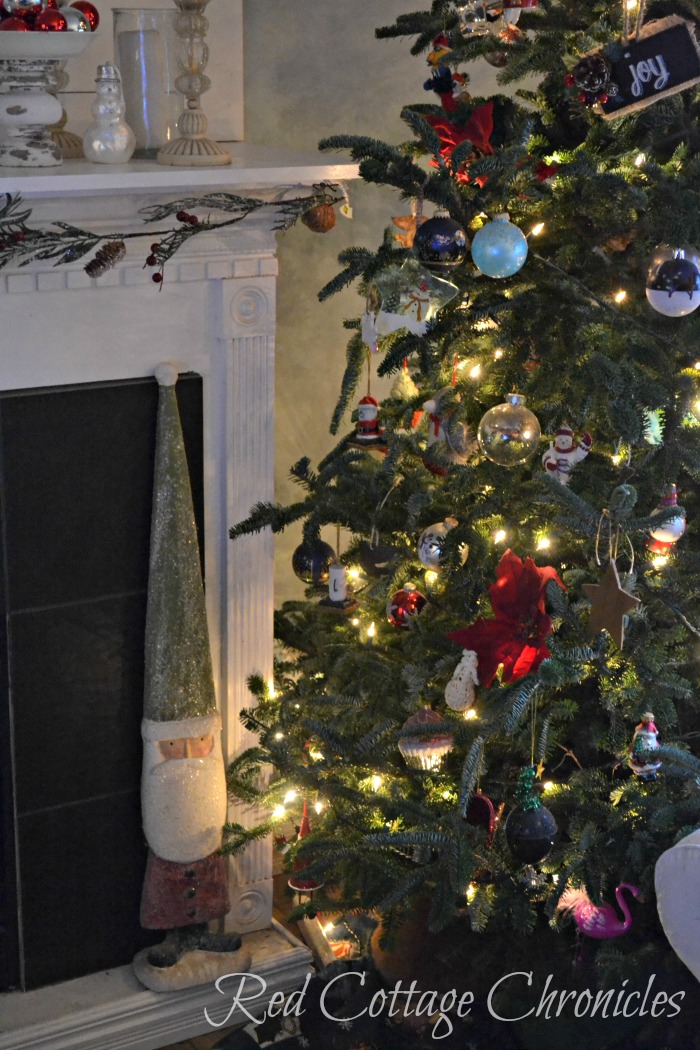 Things were looking up when a week later we had both a fully functional dishwasher and oven! Finally I could get to thinking about decorating for Christmas and getting some baking done.
Not. So. Fast.
A toothache I had turned out to be an abscessed back molar. After a few days of antibiotics it was off to the dentist for an extraction. One Ativan and about 7 freezing needles later the tooth was gone. The pain, however finally started to fade after close to a week.
I finally felt up to actually getting some decorating done!
It was a good thing we got our tree up at the end of November. We always buy fresh, so we like to get to the Lions Club Christmas tree lot early to get the best pick of trees.
Now on to some Christmas mantel ideas!
I really wanted to use what I already had to decorate the mantel this year. I wanted it simple and clean and uncluttered. I do believe I achieved that!
The first thing we did, and I cannot tell you how happy I am to have gotten this done, was to add some faux shiplap above our DIY fireplace. I will share our project in detail later this week.
I made another DIY lyrics sign to hang above the mantel using words from my favorite Christmas song, Christmas Cannon by Transiberian Orchestra. If you hadn't noticed already I did not appropriately proofread it before I got it printed, mounted it and hung it. It wasn't until a few days later Tim looked at me and tells me I better read my sign. I did, and didn't find anything wrong with it. I read it again, more slowly this time and there it was. Several people came and went and admired my sign, never realizing there was an error until we pointed it out. Interesting how our brains want to read things as they should be!
I was going to start from scratch, correct it and do it all over again, but Tim talked me into leaving it as it is. I think he plans on testing everyone who visits over the holidays to see if they can find the mistake!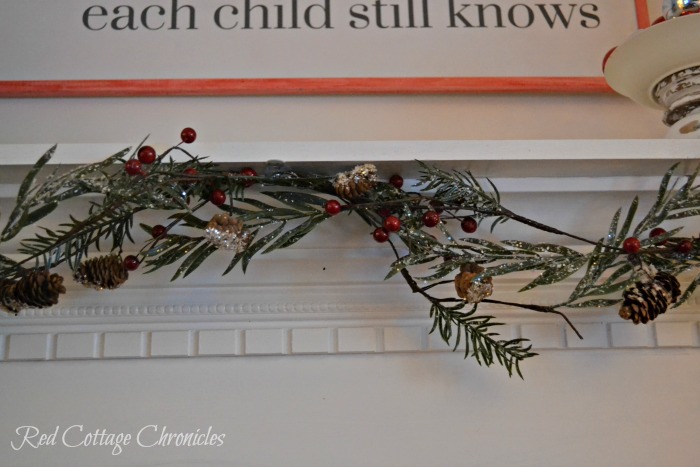 Other than the cost for the sign, our mantel didn't cost me anything! I used the cake plates I made for a thrift store challenge as a base for a stack of silver and red Christmas balls. One candlestick topped with a delicate Christmas ornament, along with a few other candles and ornaments are grouped together at one end.
A dollar store garland that was used to decorate our bedroom last year was re-purposed on the mantel this year.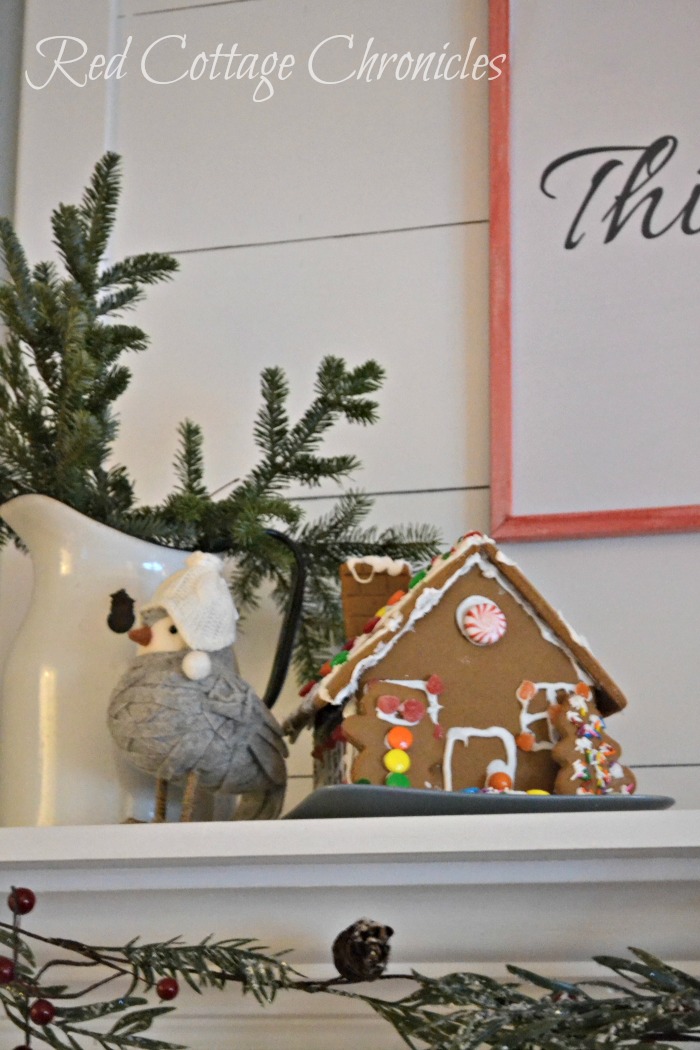 At the other end of the mantel I used a chippy metal pitcher filled with some branches cut from the bottom of our tree, a cute little bird and the gingerbread house Samantha made.
The tall Santa Claus statues that we purchased at Home Sense many years ago flank the hearth of the fireplace every year. I just love these fellas.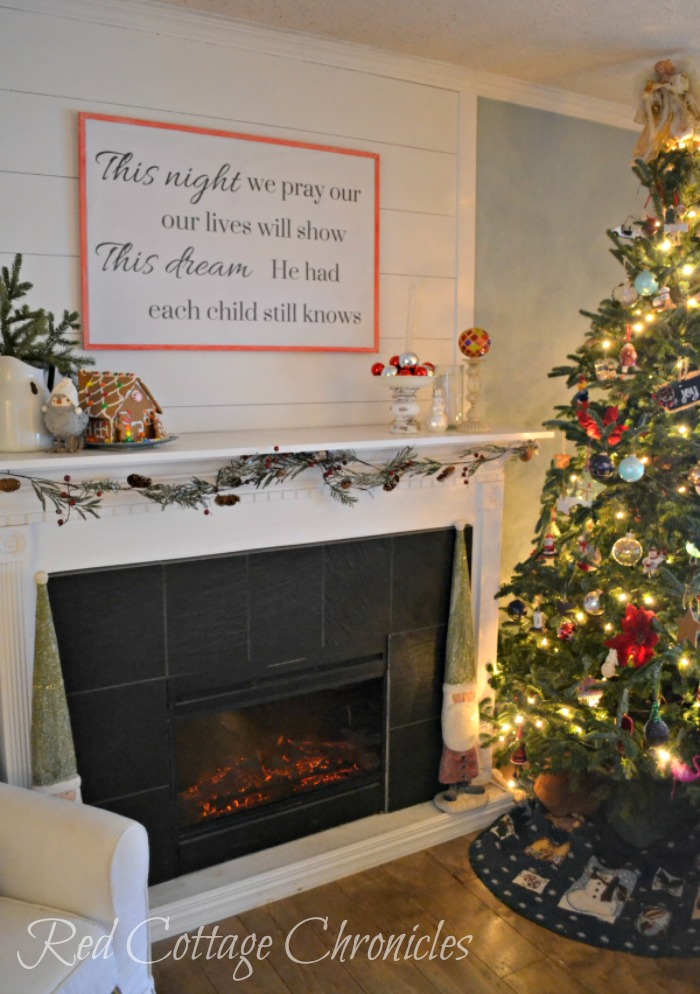 Thankfully I get this week off from my full time job so decorating and baking will kick into high gear. Along with finishing shopping, getting things ready for our annual Christmas Eve brunch, and lets not forget wrapping!
Well, I have probably overshared with you all today, but that is the reality of life here at our Red Cottage!
I do hope you gleaned a few Christmas mantel ideas for yourself, if not for this year, than maybe next.
By the way, did you spot the error in my Christmas sign before I told you about it or did you have to go back and look again?!!
Until tomorrow….

If you want even more decorating ideas, recipes, and of course captivating stories of life here at the cottage, don't forget to subscribe! Simply click below!