When the folks at Cricut asked me if I wanted to try one of their new Quickswap tips to create a personal gift, I jumped at the chance.
This is a sponsored conversation written by me on behalf of Cricut. The opinions and text are all mine.
Many of you know that we lost our mom quite suddenly this spring just three short weeks after she was diagnosed with cancer. I miss her more than I can express.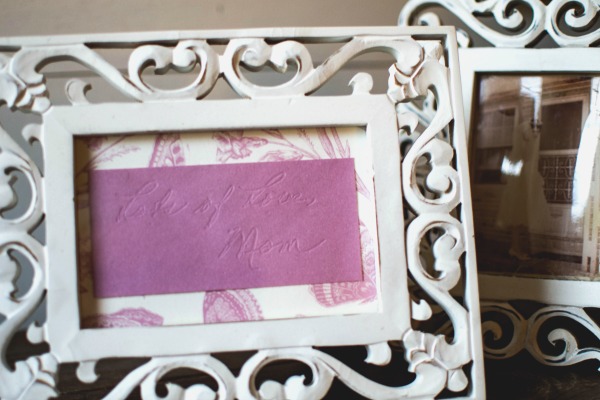 Last month was the first birthday in all my 54 years that she wasn't there to be a part of. Not opening that birthday card that she would have selected with care, and signed "Lots of Love, Mom" nearly broke me.
With the holiday season looming, I know all of us are going to be missing her terribly.
One thing I know for sure is that Mom would want us focusing on all the wonderful, happy memories we have of her. And, thinking about all the fun birthdays and Christmas's sure brings a smile to my face!
I wanted to create something that I could give to my siblings this Christmas that would honour our Mom and bring a smile to their faces.
Lucky for me, I have kept some of the cards Mom has given me over the years.
Today I am going to share with you how I used my mom's signature from one of cards and created an artful memento that I will gift to my sister and my brother. And, one for me too!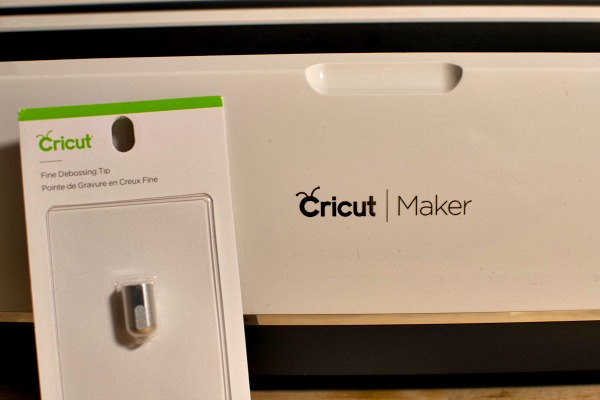 How to make a personal gift using the Cricut Debossing tip and the Cricut Maker
First, you might be wondering what the heck the Cricut debossing tip is!
It is one of 4 new tools from Cricut designed to be used with the Quickswap blade system for the Maker cutting machine.
The other 3 new speciality tools include an engraving tip, wavy blade and perforating blade.
Today, I am going to highlight the debossing tip for this project.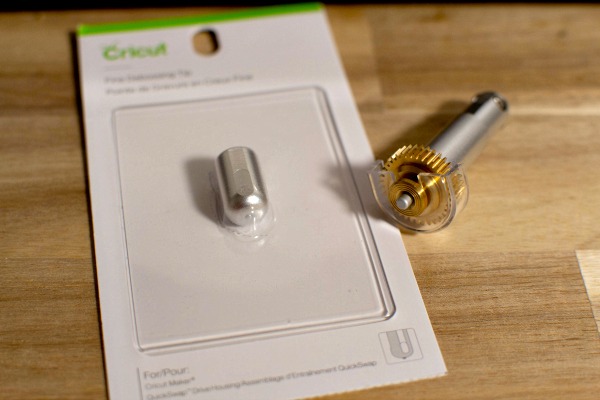 The debossing tip creates depressions in a variety of materials to create stunning custom cards, invitations, gift boxes, tags and more.
It can be used to add flourish to paper, foil cardstock, coated paper, basswood and more.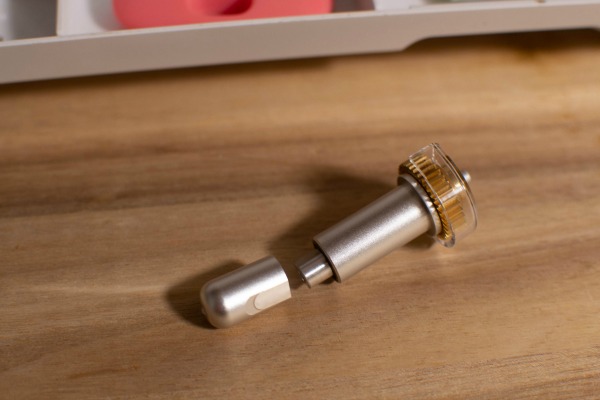 It is designed to work exclusively with the Cricut Maker and its' adaptive line of tools. The beauty of the Maker is how versatile it is and the adaptive tool system is truly made to adapt to growing line of tips and blades.
Simply press the button at the tip of the Quickswap housing and position the tip in place. Let go of the button and you are ready to go.
I used the debossing tool to inscribe mom's salutation in her own handwriting right into a piece of Anna Griffin Deluxe Paper.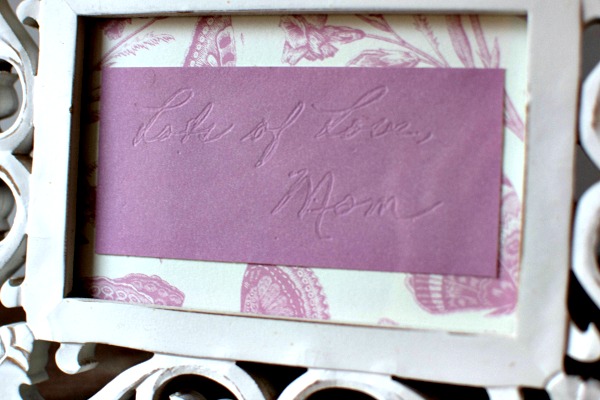 I started by scanning the card into my computer and then cropping the image to just include the salutation.
I then uploaded it to Cricut Design Space. In Design space I was able to remove any background hence only uploading the writing itself.
Cricut design space lets you add personal touches to any project. Whether it is something custom like I have made, or something from their extensive library of images and fonts.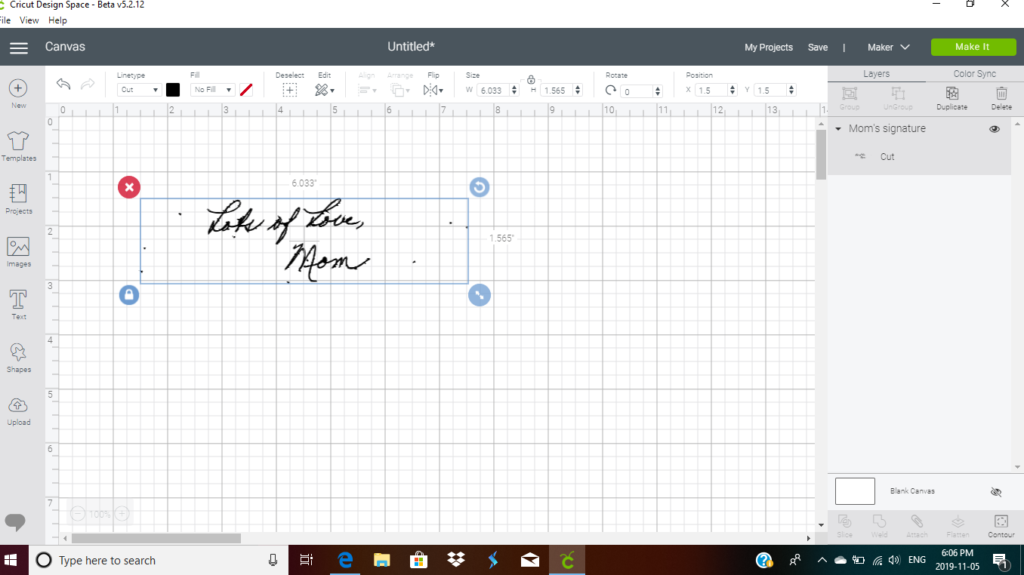 You will want to choose Deboss from the drop down menu under linetype. As pictured below.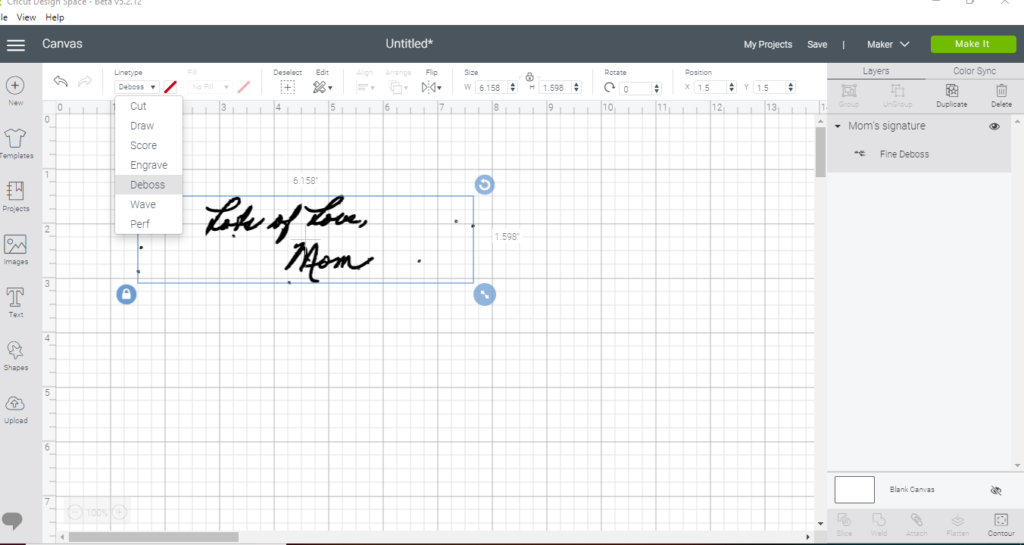 When you are happy with the size of your design, simply click "make it" and follow the directions on the screen.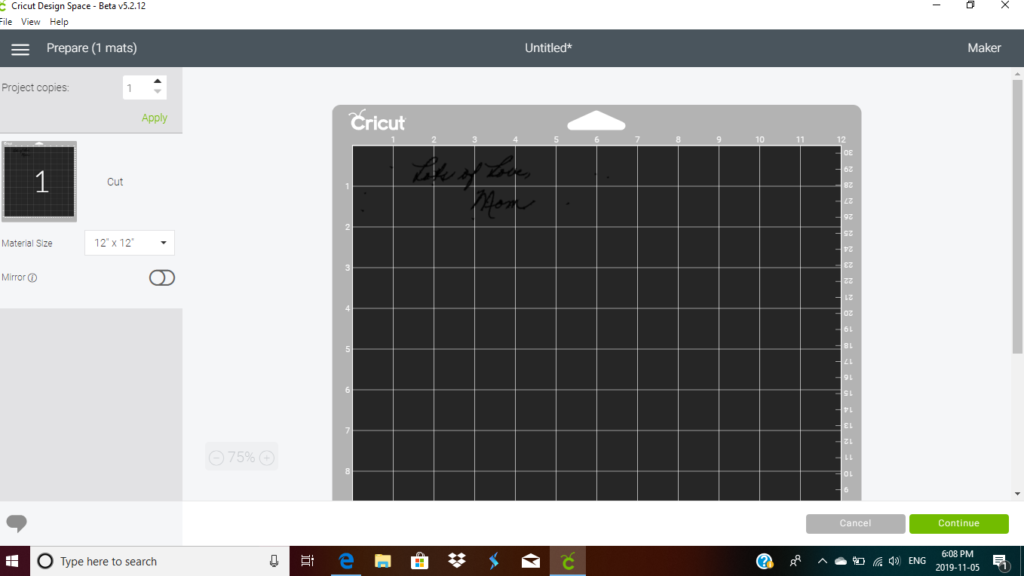 Position your paper on the standard grip mat and aligned it into the machine and start click the flashing Cricut symbol to begin the debossing process.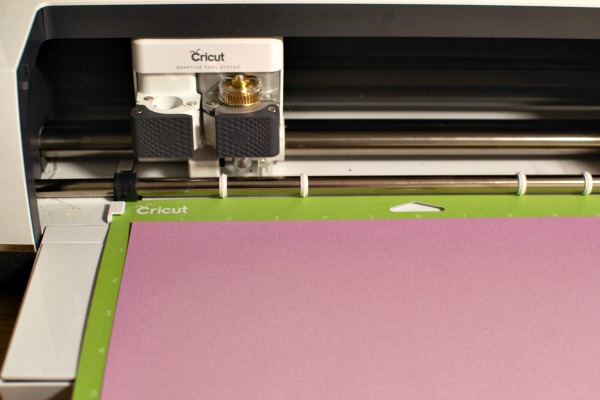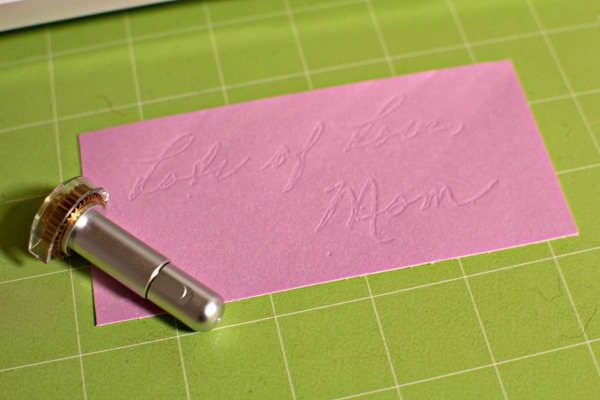 Remove the mat from the machine when finished. Carefully lift off the paper and cut your design to size.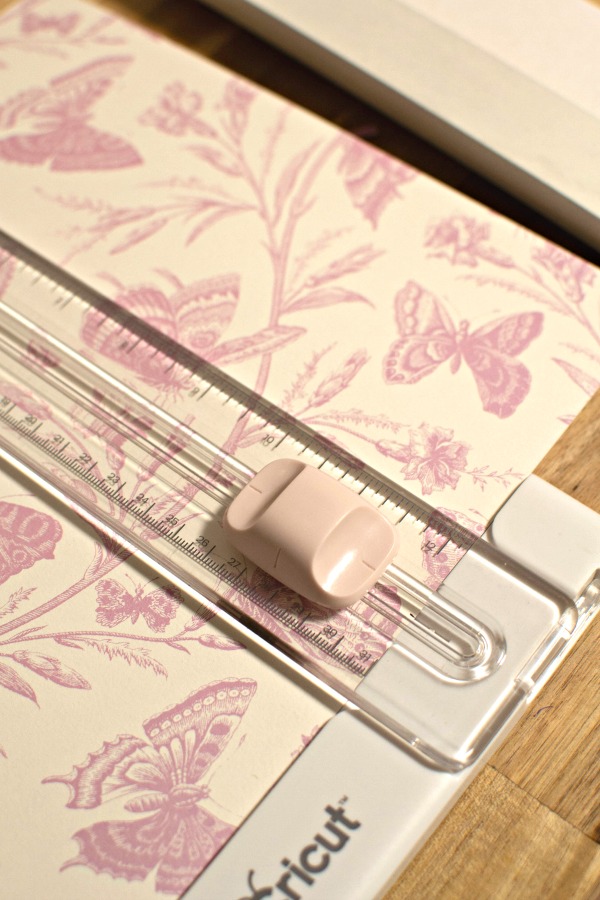 I used the Cricut portable trimmer to cut both the background paper and debossed image to size. I use this more often than I thought I would since it creates such nice crisp straight cuts quickly and easily.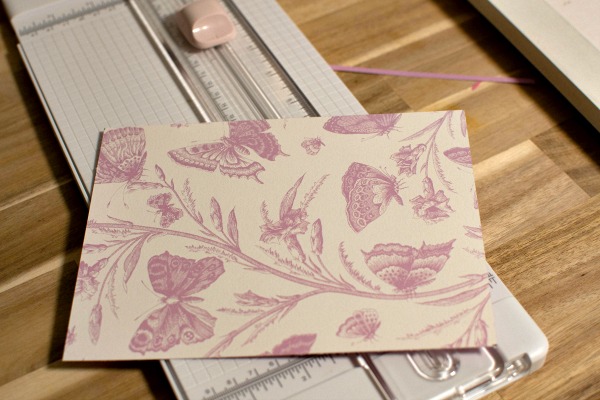 Finally, I positioned the debossed image onto the background paper and set in place with a glue stick.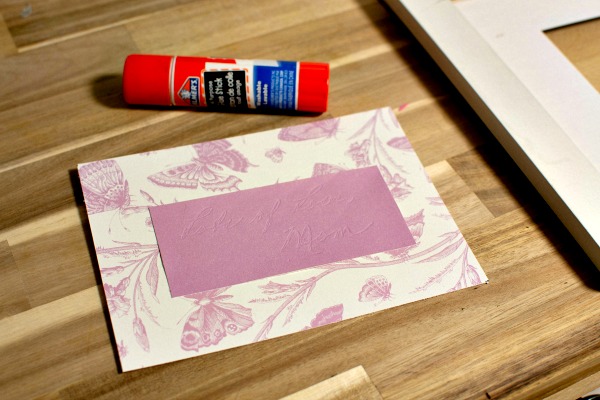 I chose this paper because of Mom's love of butterflies. She was on a mission to encourage monarchs to come to her yard as she had heard that they were falling in numbers. She wanted to do her part to save them and planted milkweed and other plants that monarchs love.
Now, all that was left to do was to pop it into a frame.
It is hard to see in the picture below, but Mom's wedding dress was gorgeous! She used to laugh at us when we would tell her how much we love it.
I can't wait to use all the new Quickswap tools. The creative possibilities are truly endless with the Cricut Maker, the selection of tools and the growing number of materials.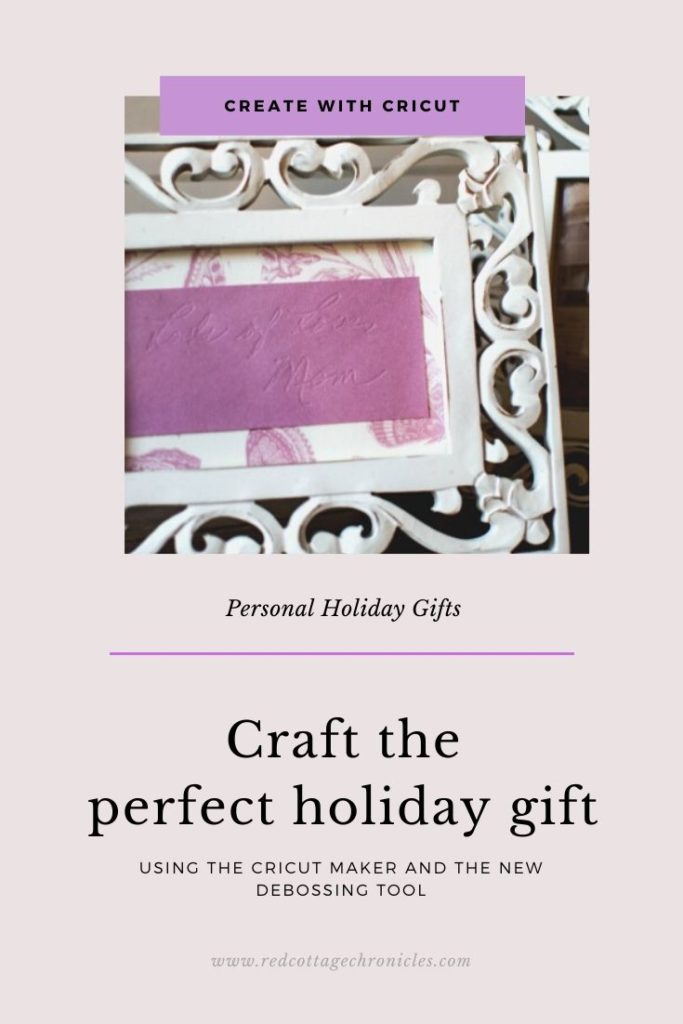 If you haven't had a chance to use the Infusible ink, I highly recommend it! I made this cute tote bag, perfect for trips to the grocery store or market.
Be in the know! It may be a delicious recipe, a stunning tablescape, or decor tips to make your house a home! Simply click here to subscribe. I never sell or share your information, and you can unsubscribe at any time!
Until next time….