Reduce, reuse and recycle. Three words I was raised on. I am so glad to see it is now actually the trendy thing to do! And, a new word has been added the phrase too. Upcycle! Who doesn't love combining Pinterest for fun upcycle projects?!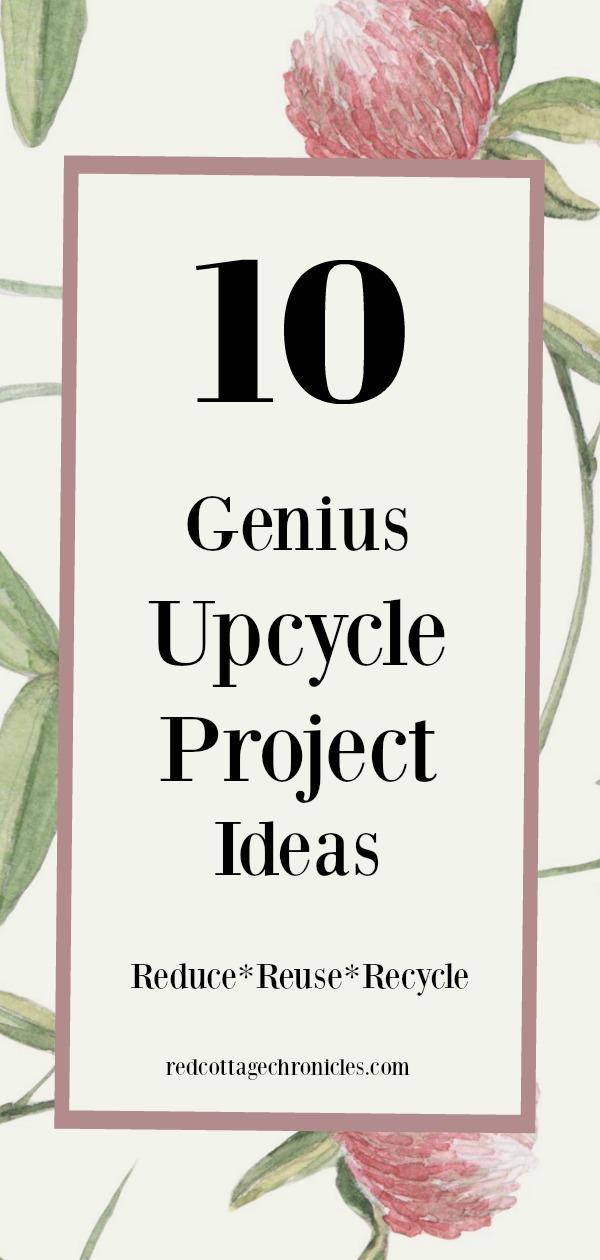 When I was young it they meant cutting up jeans behind repair to make patches for ones that still had some life in them. Or, putting egg shells and coffee grounds right into the garden to supplement the soil.
I even remember my mother's washing machine that had a recycle water feature. If she was washing lightly soiled clothes or towels, the water was reused to wash work clothes. I wonder if this is even an option available on today's h.e. washing machines?!
My dad was always recycling old bleach bottles into funnels. And paper towels were rarely purchased, instead rags made from old t-shirts were the norm.
While many of these ideas are still very relevant today, upcycling projects take things up a notch giving worn or outdated stuff and giving them a dramatic update to make it fresh and usable again.
Taking a tired old brass lamp and giving it new life as a farmhouse style is one of my favourite upcycle projects. I am still always on the look out for a similar one so I can have a similar pair.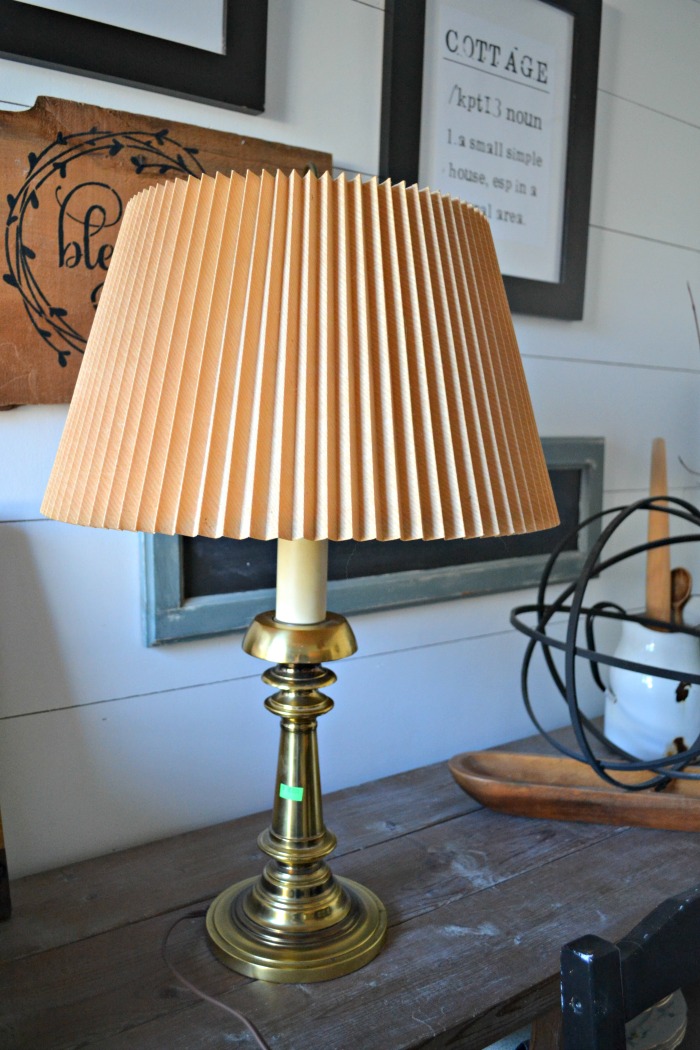 Today I have rounded up 10 incredible upcycle projects that will inspire you to look at old, discarded items with another eye!
10 Genius Thrift Store Upcycle Projects
10 upcycle projects that take everday items that are past their prime, and turn them into something fresh and new

Some pretty genius ideas, don't you think!
So, what are you waiting for? What upcycle projects do you have around your home just waiting for you to get strated? For every one thing we reuse, recycle or upcycle, is one less thing going to the landfill. And that my friends is a very good thing!
Until next time…..