Welcome friends! You will be glad you stopped by today. It is our annual Patriotic Tablescape Blog Hop, hosted by Chloe from Celebrate and Decorate and as one of just a couple of Canadians, so if whether you are looking for 4th of July or Canada Day tablescapes, we have you covered!
And, I have taken loads of photo's! Plus, links to other talented tablescapers below. Every day this week a new set of links go live. Grab a beverage and let's get started!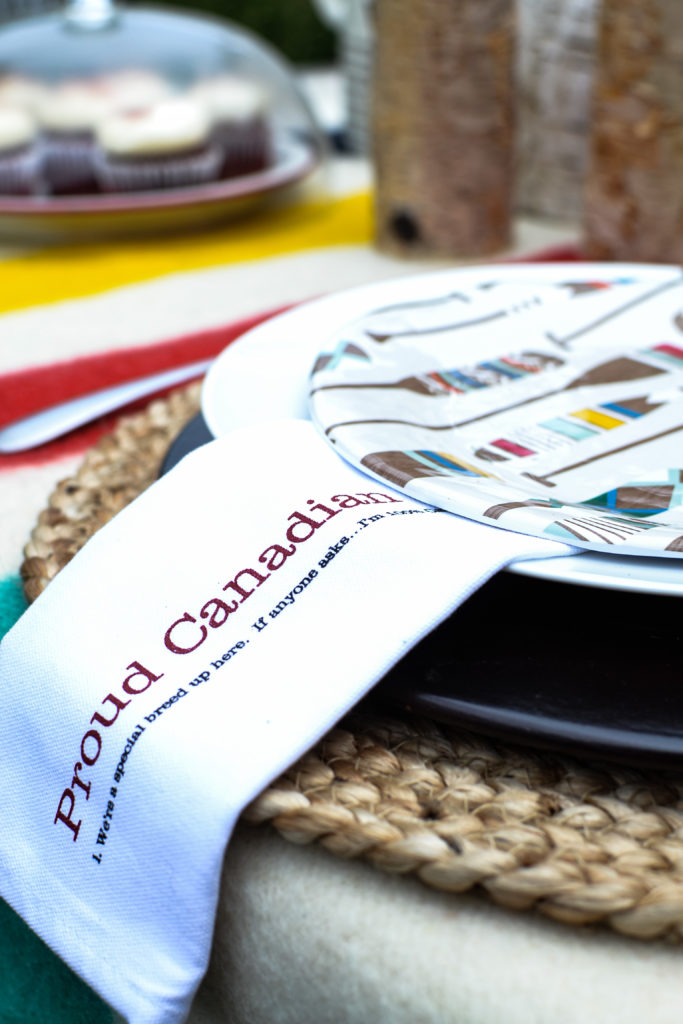 When I got to thinking about Canada Day tablescapes, I wanted to do something completely different than last year's red and white table. Which, by the way still is a favorite! I got to thinking about one of Canadians' favorite pastimes. Spending time at a cottage by a lake.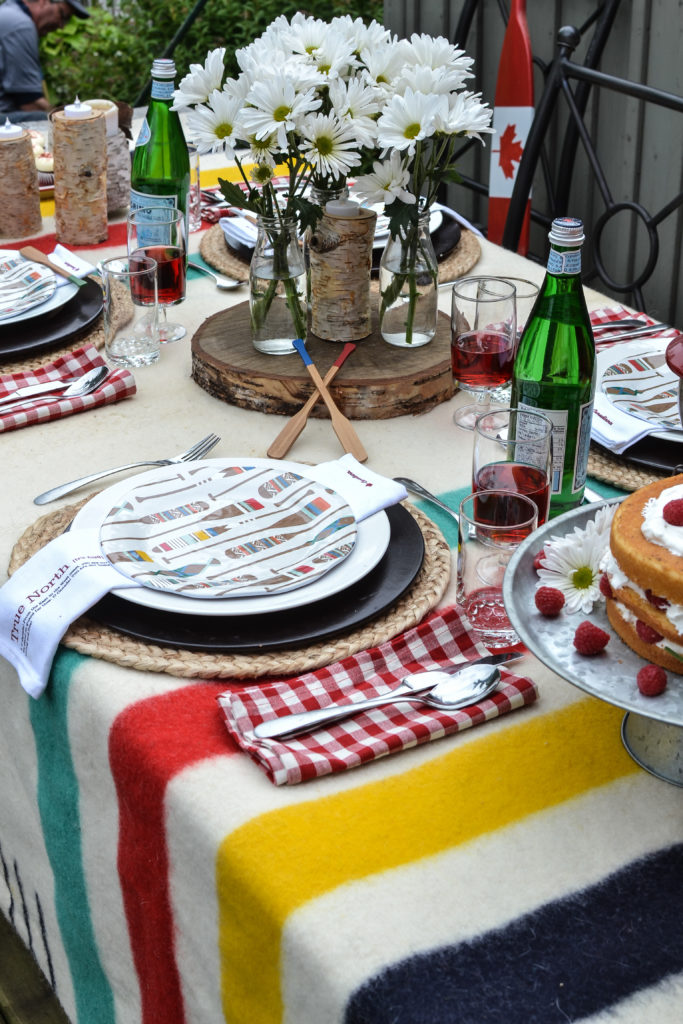 I happen to be lucky enough to live between two of the great lakes. Plus, just a couple of hours drive to the north I am in the heart of cottage country in Ontario.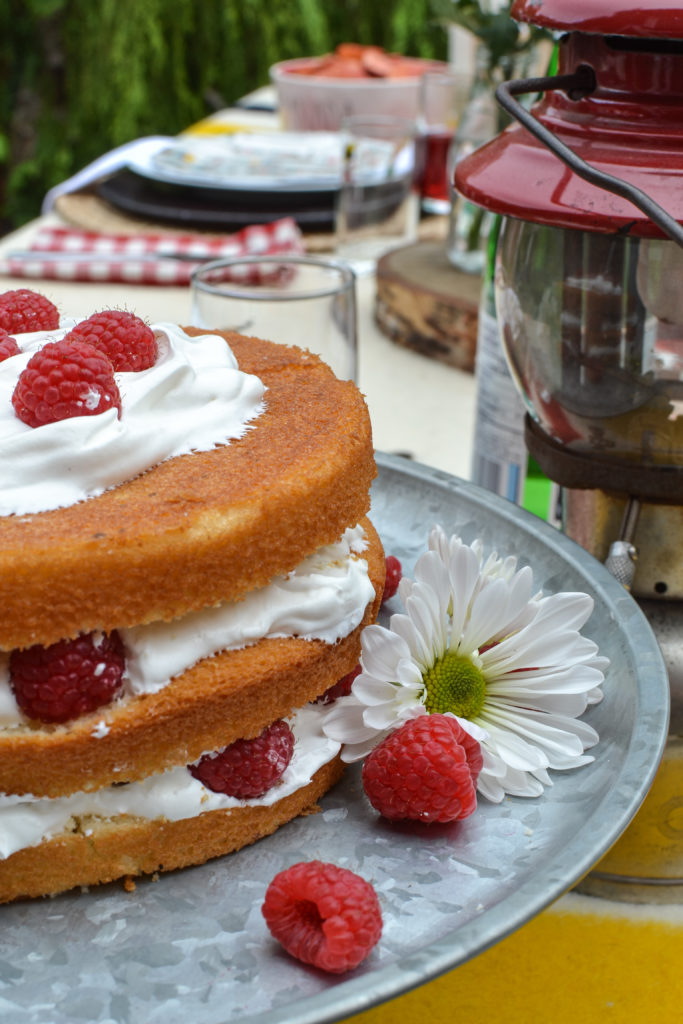 Growing up we spent many vacations at a cottage up north. It was always so much fun. Usually we went with cousins, which made it that much more fun.
Except that time when one of my older cousins convinced me to eat grass. Not one of my finest moments!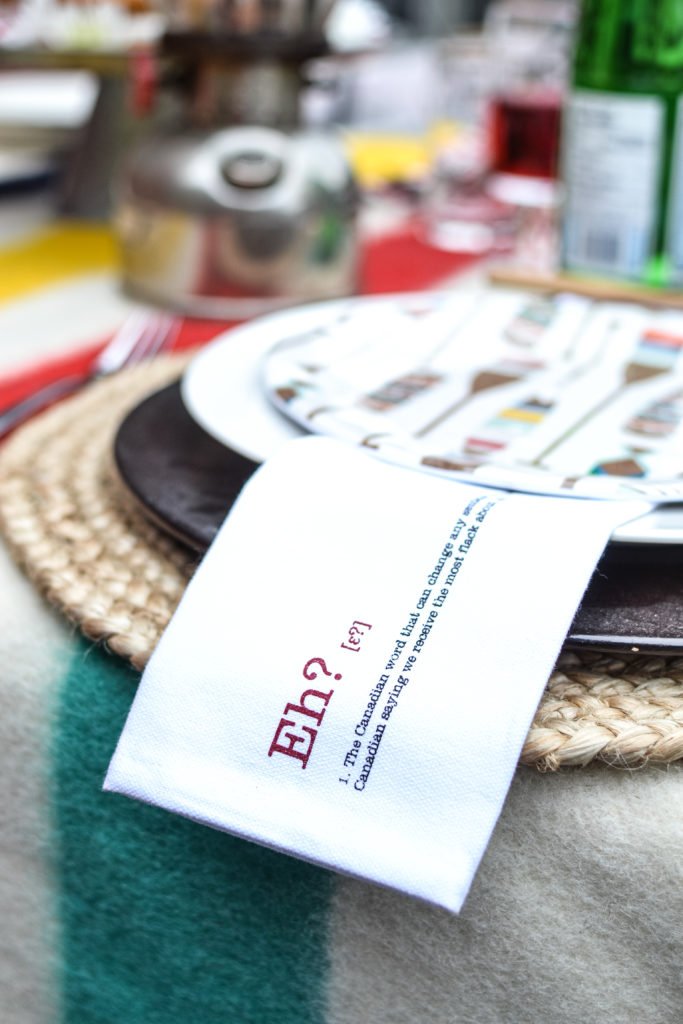 Any good Canadian would know that the Hudson's Bay Point Blanket is rather iconic! You can buy them new (around $550 dollars) but having an old one is even better! They date back as far as 1776 when first commissioned by Hudson's Bay Company. I am lucky that my friend Leslie just happened to have one tucked away in a trunk.
I used it as a table cover and the base for my tablescape. You really can't get much more Canadian than that!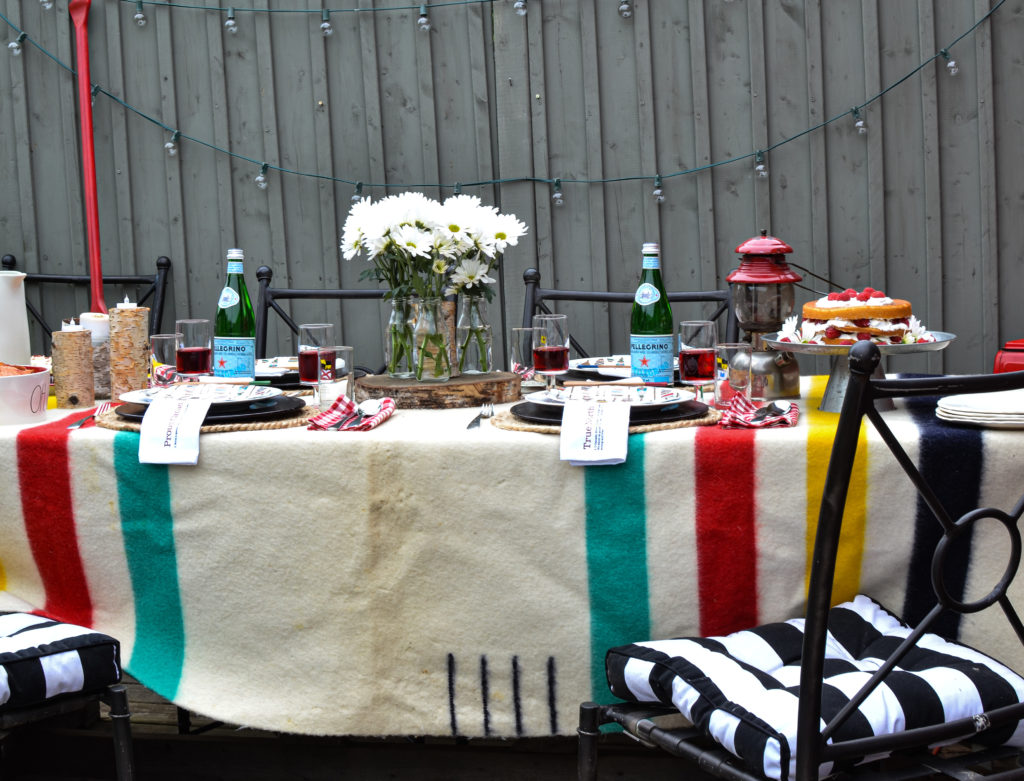 I created a plate stack using rattan place mats, wood charger plates (that were made in Canada!), my ever day white dinner plates, cute accent plates from Colin and Justin, and linen napkins with a different Canadian word or phrase on each one.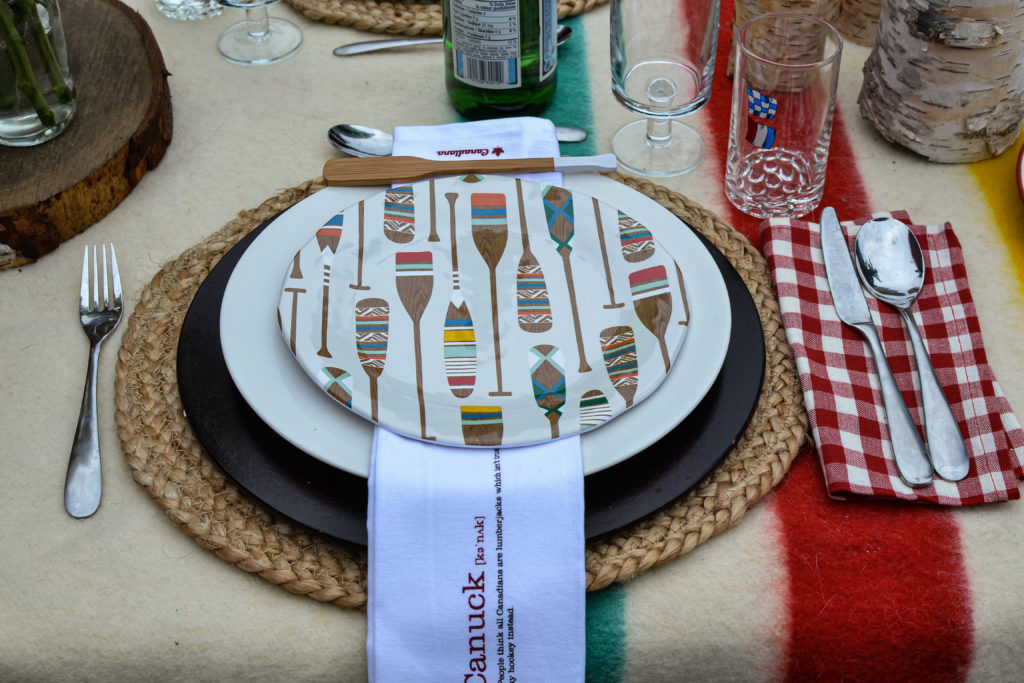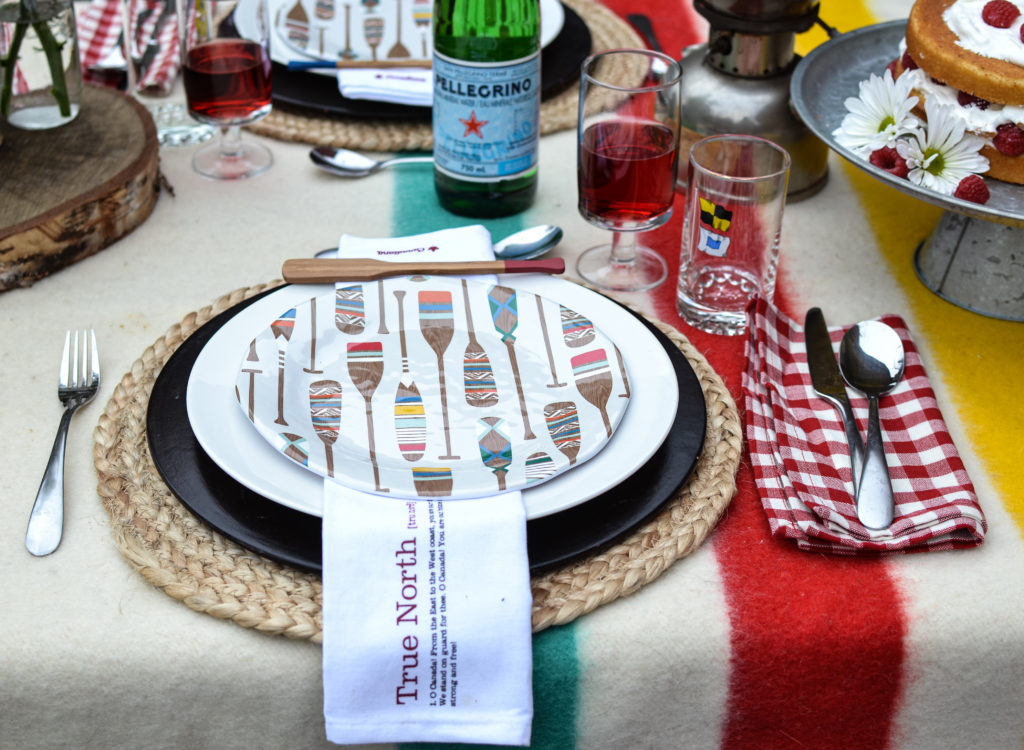 Canoe paddles bring back memories of camping and a certain individual who remain nameless decided to stand up in the canoe. If I recall correctly my sister is still missing a flip flop!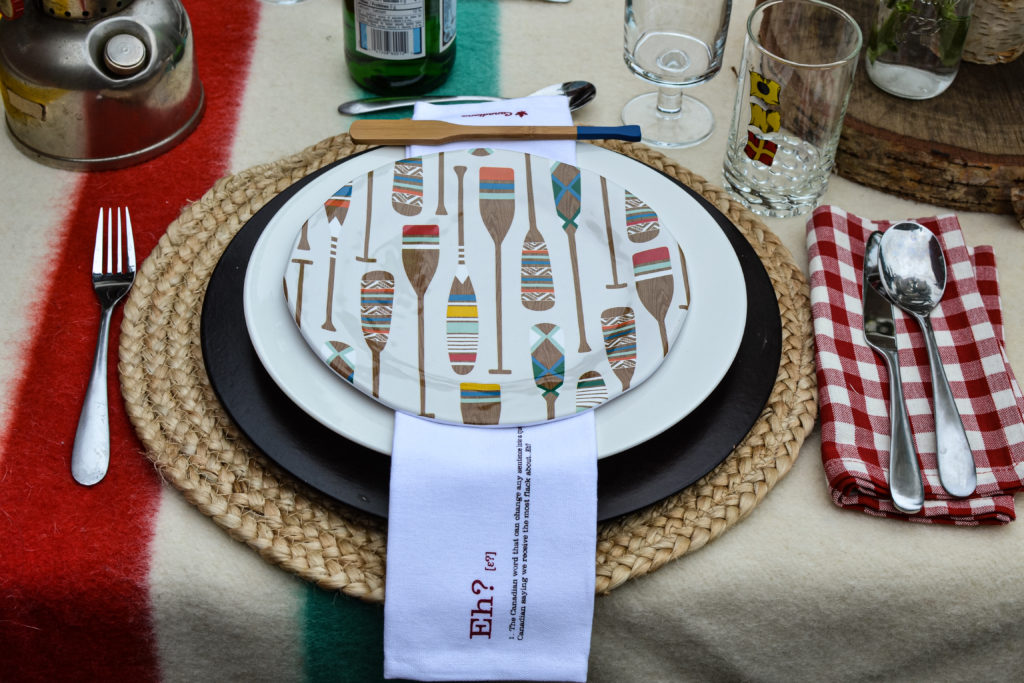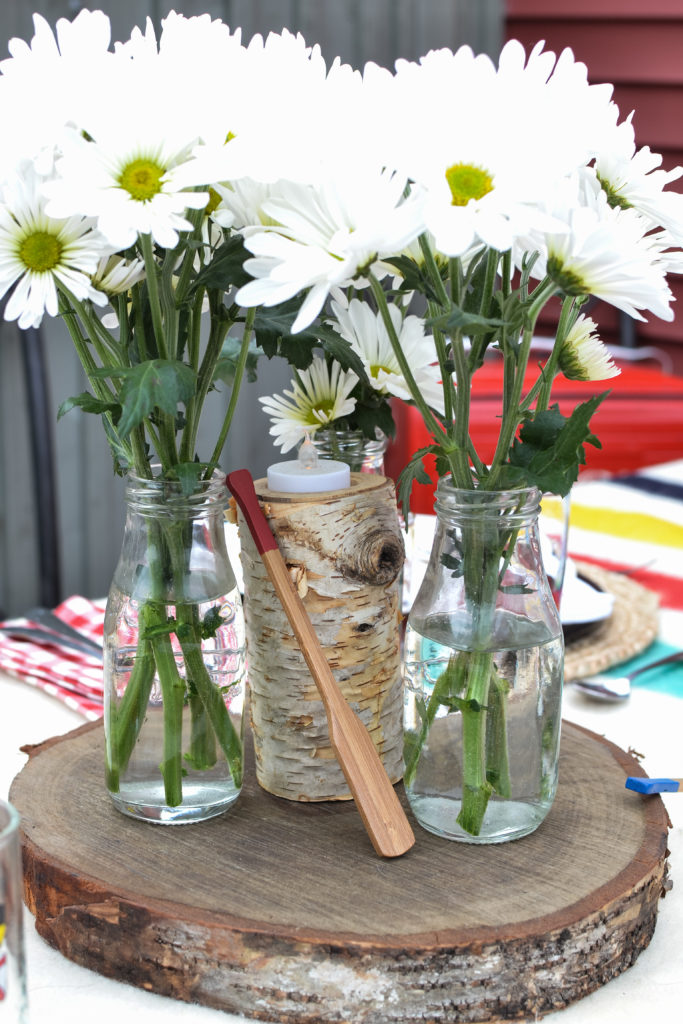 Keeping it simple with fresh daisies arranged in old milk bottles and a tiny canoe paddle stir stick. A birch candle holder will add a soft glow in the evening.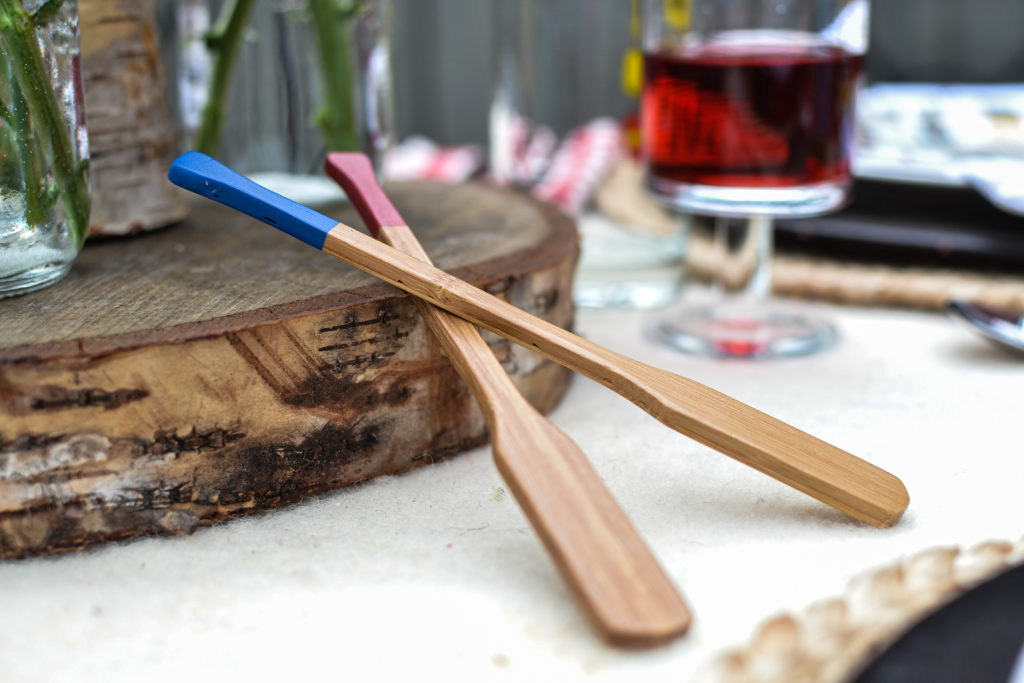 Time at the cottage is not to be spent in the kitchen! A simple dessert of a vanilla cake layered with fresh whipped cream and raspberries is not only easy, but delicious too.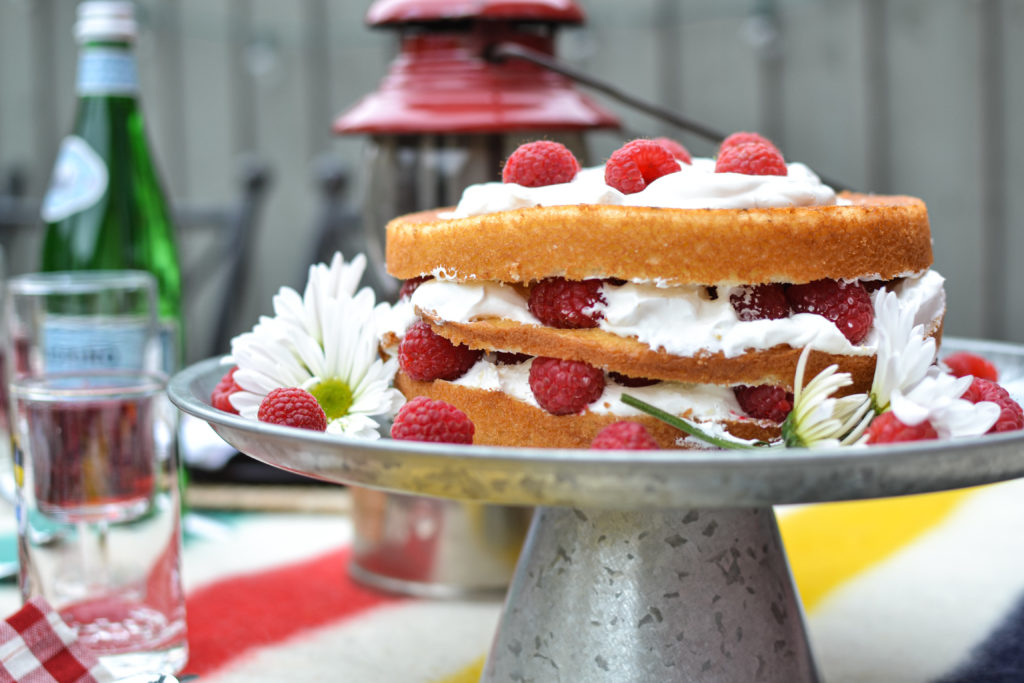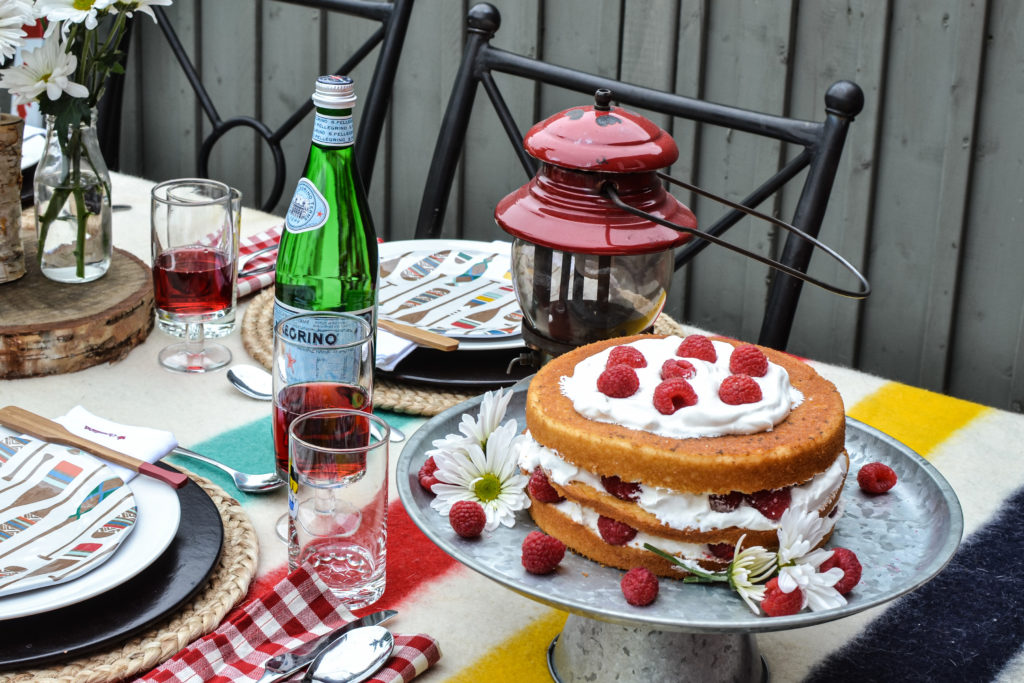 Store bought red velvet cupcakes add a little touch of red to the table!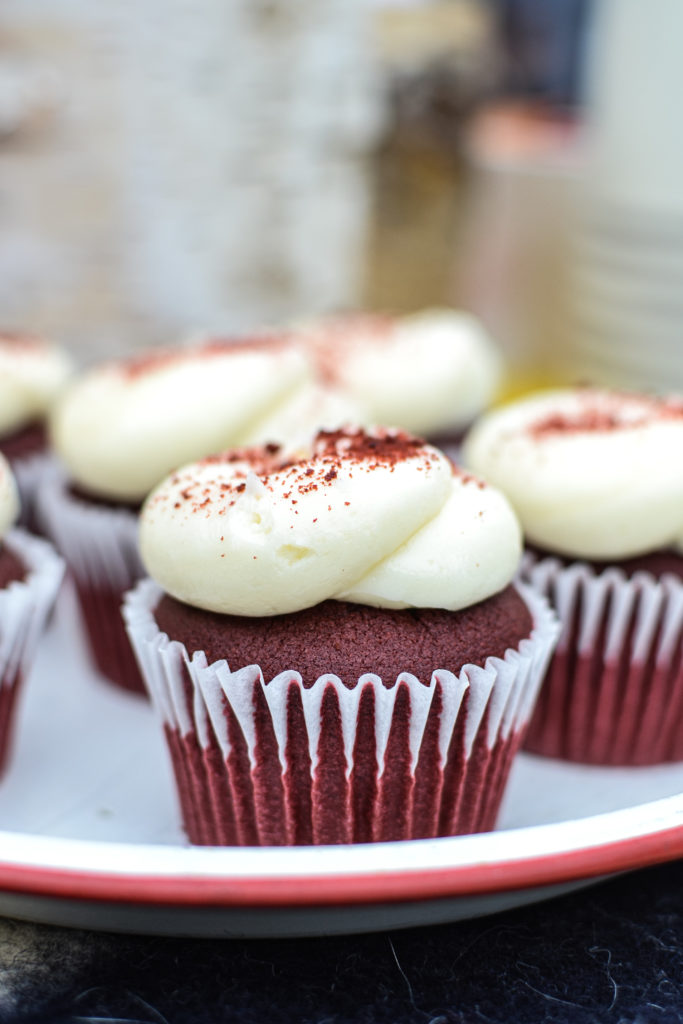 I couldn't do a Canada Day Tablescape without ketchup chips! Yes, we Canadians love our ketchup chips! Even Rae Dunn gets in on the Canadian action!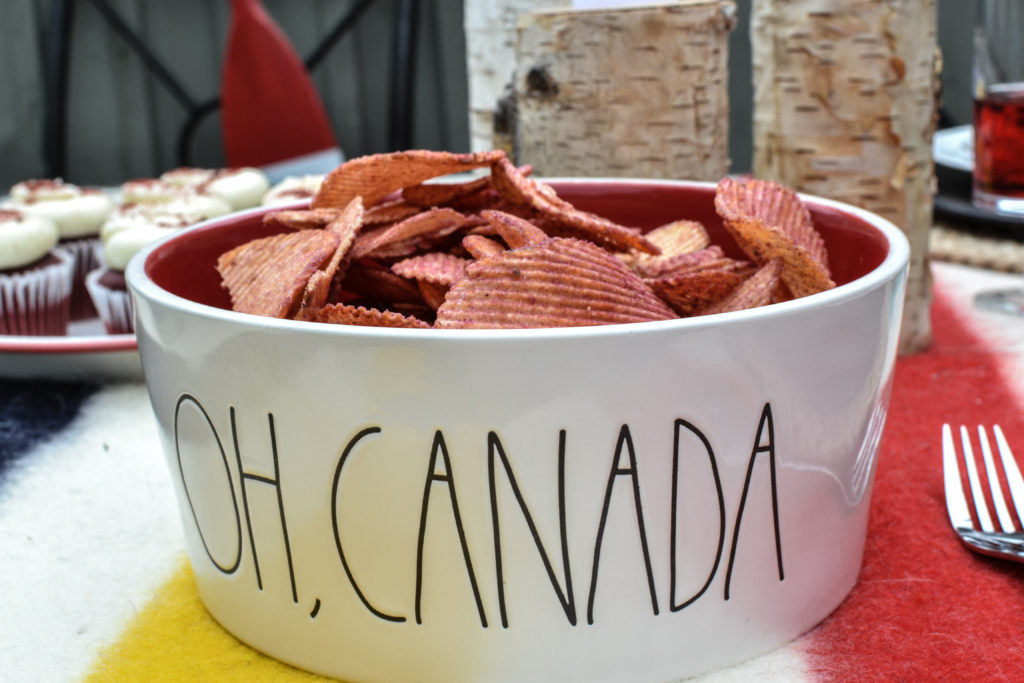 My grandfather was a captain on the Chicago Tribune, a lake boat that traveled from Ontario to Chicago delivering newsprint. I love these glasses that were left to me after his passing. They depict the various mariners flags.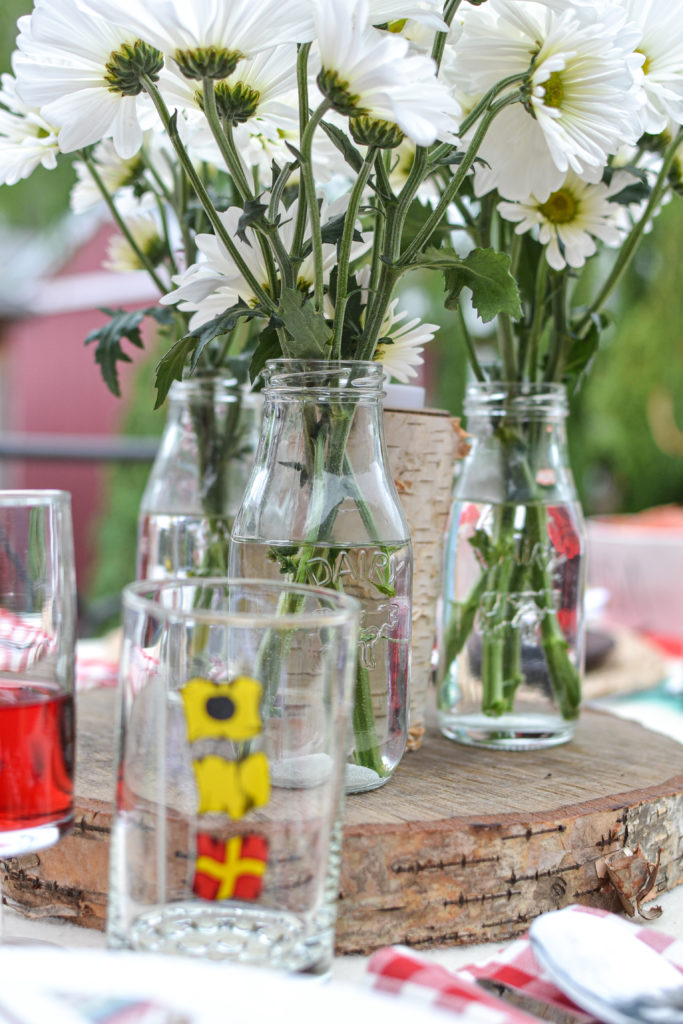 Gathering up some food and heading out for a hike picnic is another cottage activity. Red and white check napkins give a nod to lazy day picnics at the lake.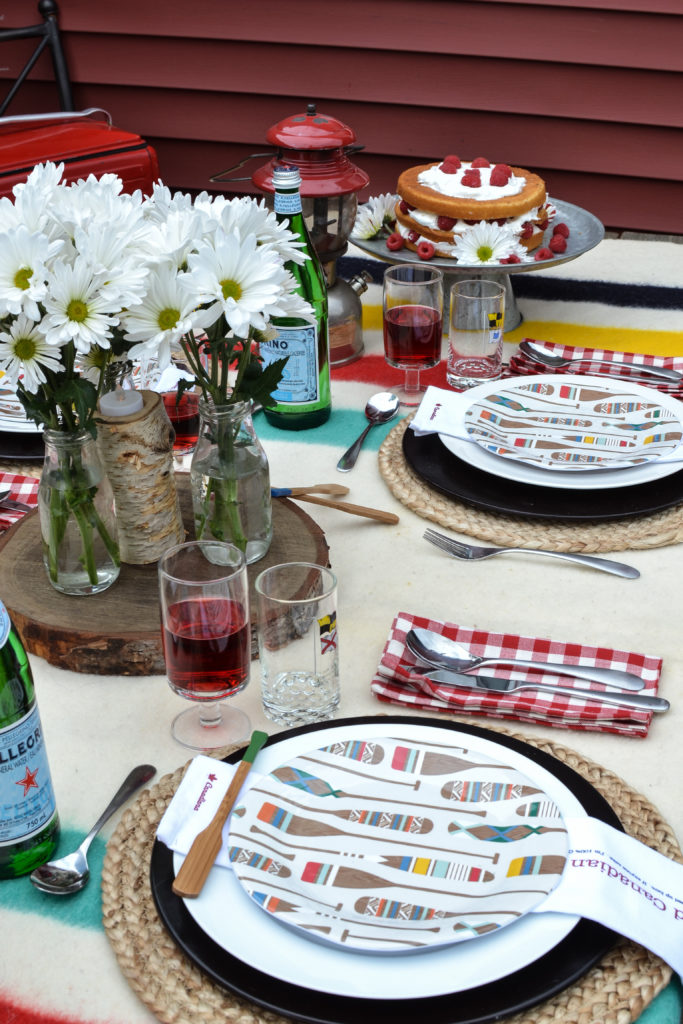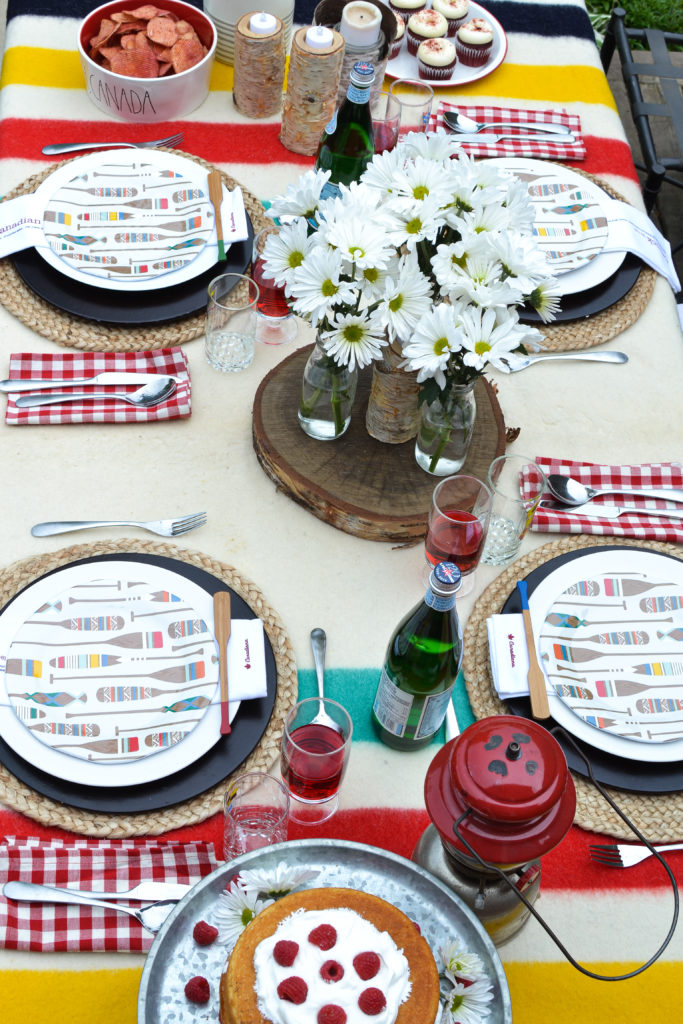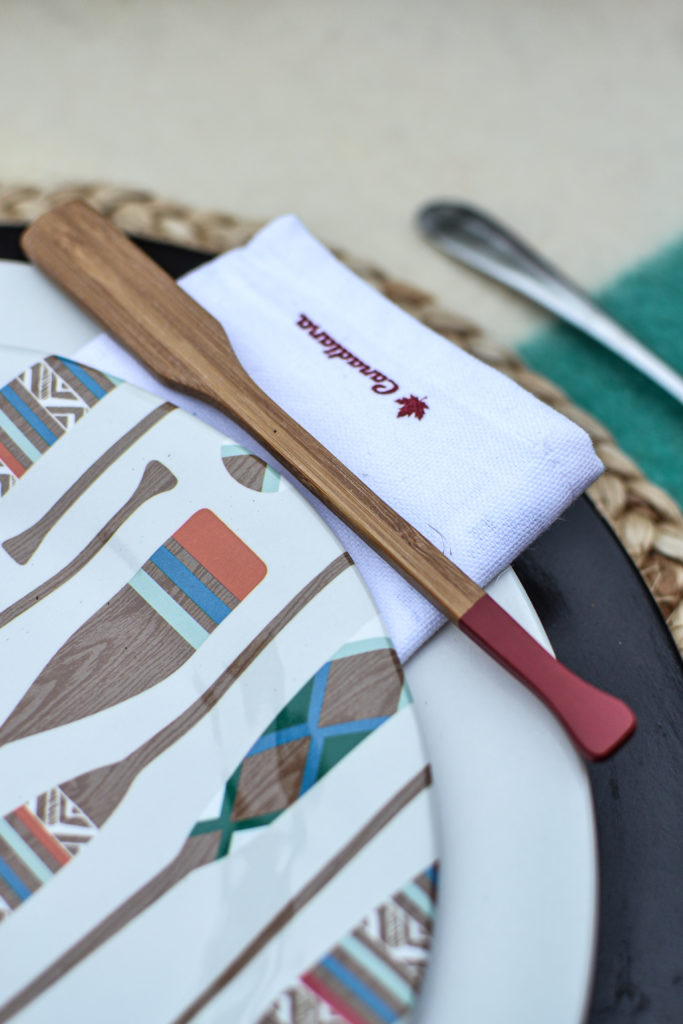 I just love these paddle stir sticks. Perfect for stirring summer cocktails!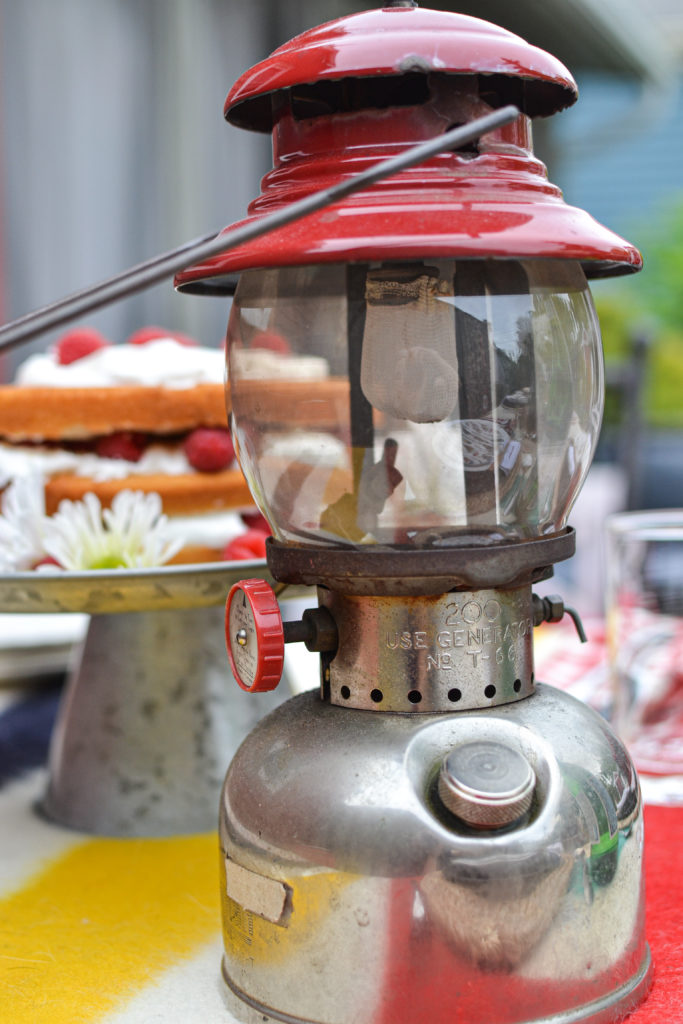 A Coleman lantern is another Canadian staple. Cottage or no cottage! How fun is this vintage one!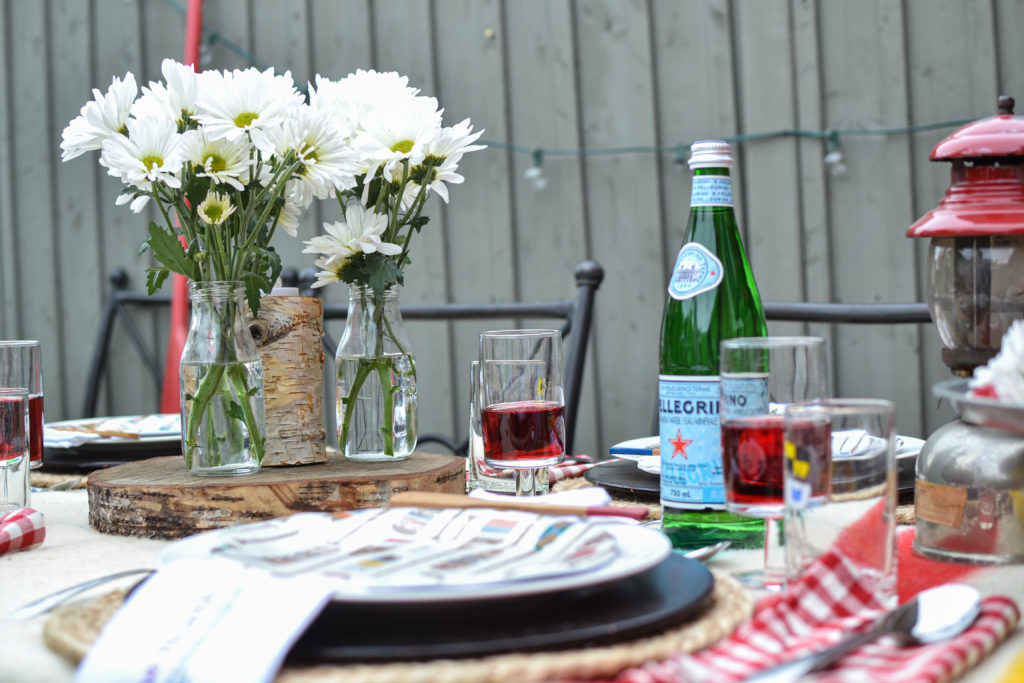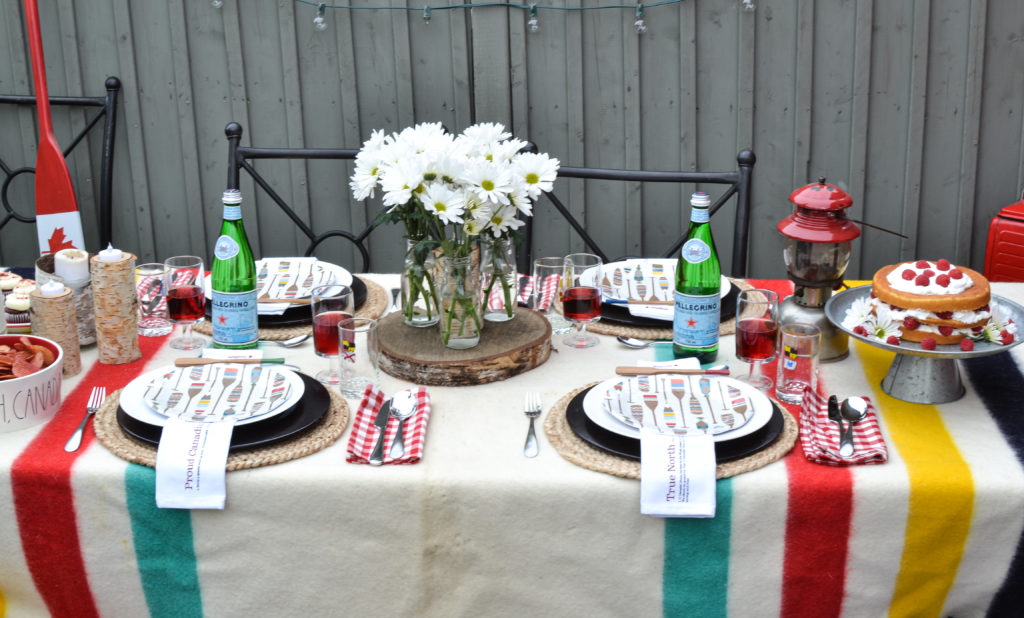 Canada Day Tablescapes source list:
Paddle plates – Colin and Justin from HomeSense
Galvanized cake plate – Winners
Rattan place mats – Winners
Hudson's Bay Point Blanket – Vintage (borrowed)
Canadian Napkins – Walmart Canada
Paddle Stir Stick – HomeSense
Coleman Lantern – Vintage (borrowed)
Milk bottle's for flowers – Michaels
Oh Canada Rae Dunn bowl – HomeSense (found it in the pet department!)
Plaid Napkins – Yard Sale find (gifted to me)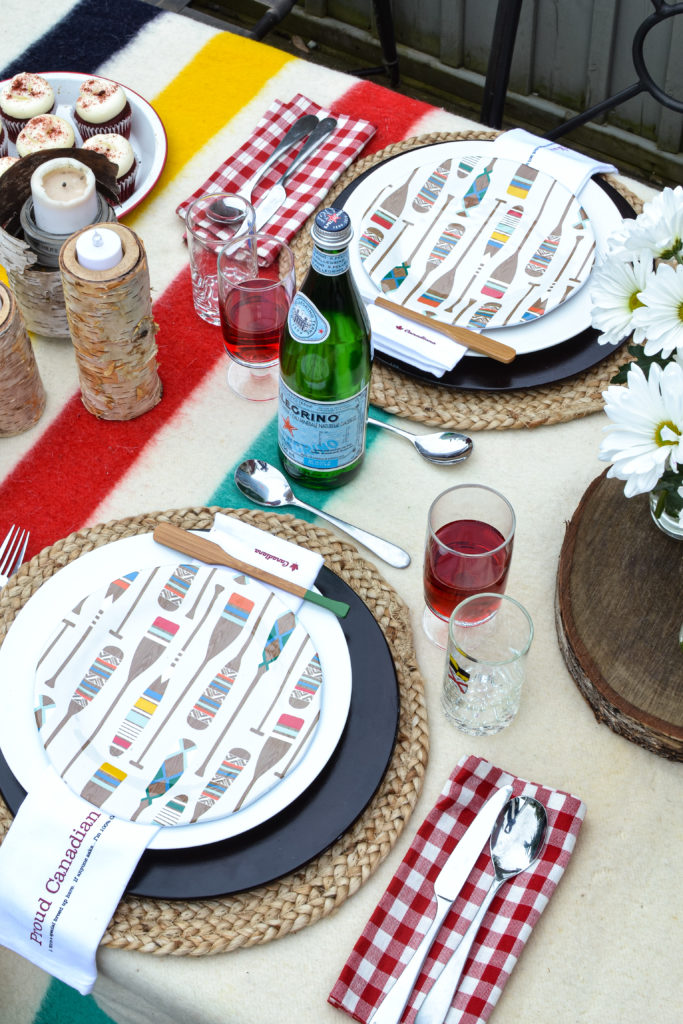 I am a proud Canadian and come July 1st, whether I am at a cottage by the lake, in a local vineyard partaking in Canada Day activities or in my own back yard with family and friends July 1st will be spend celebrating the birthday of our wonderful country!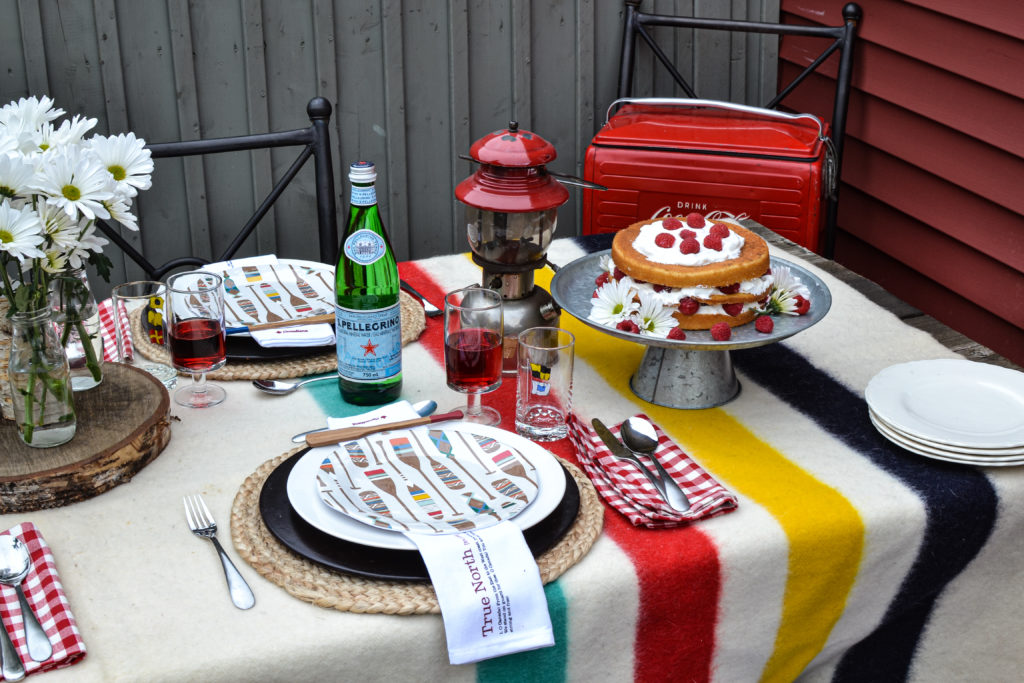 And, to my neighbours to the South, wishing you an equally fabulous July 4th!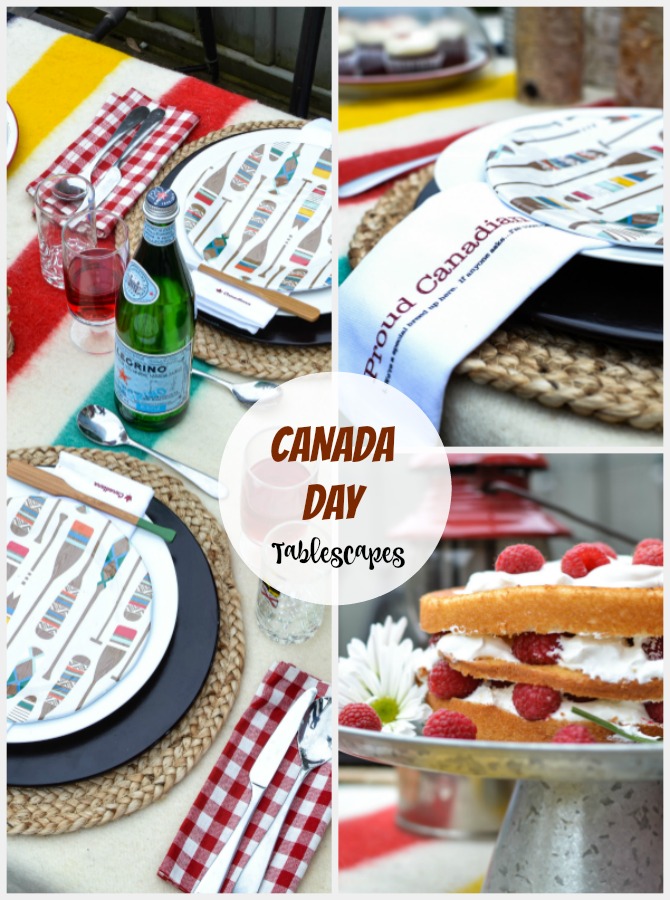 Scroll down to visit all of Monday's blog hop participants, and then check back every day this week for more patriotic tablescapes. Fingers crossed there will be more Canada Day tablescapes for all my Canadian friends!
Until next time….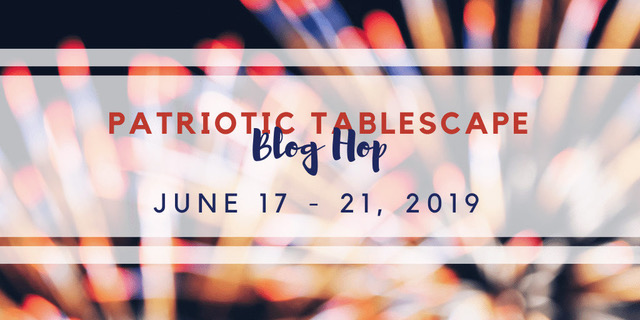 Monday
Tuesday
Wednesday
Thursday
Friday