Triple Chocolate Raspberry Cake!
I hinted at this recipe on the blog yesterday!  I got it in my Foodie Penpal box all the way from British Columbia.  It is a cake that Tamara makes often and I can see why it doesn't last long.  It is melt in your mouth moist and delicious. I am so happy she agreed to let me share it with you!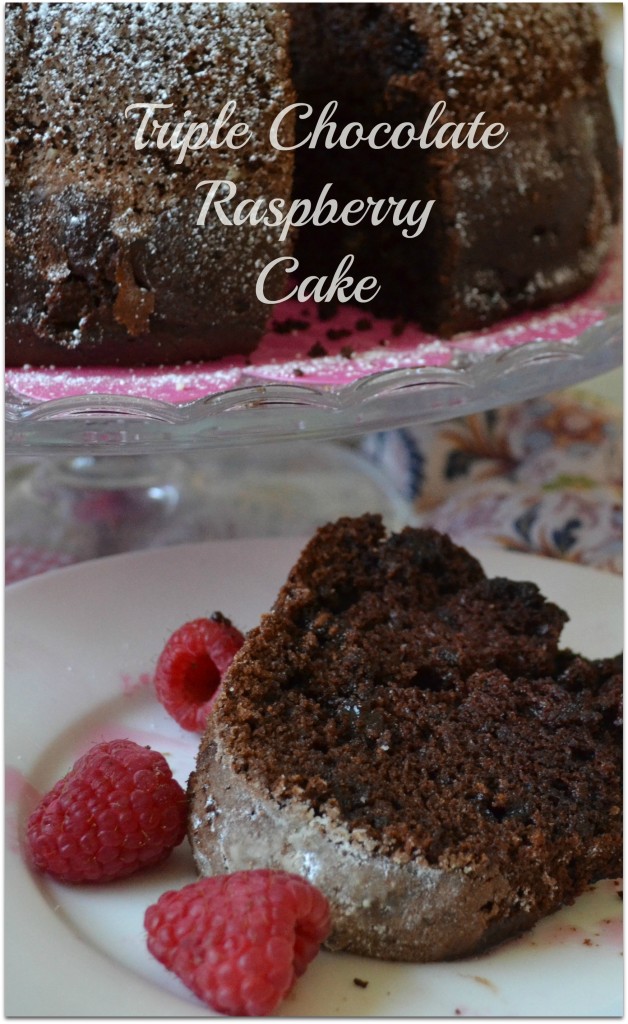 What is really fun is I got to share it with family visiting all the way from Nova Scotia!  So this cake has made an impact from one side of the country all the way to the other!  It was a real hit at a barbecue my sister was hosting from my cousin and  his wife who were having a stop over on their way from Halifax, Nova Scotia to Cold Lake, Alberta to begin a new military posting.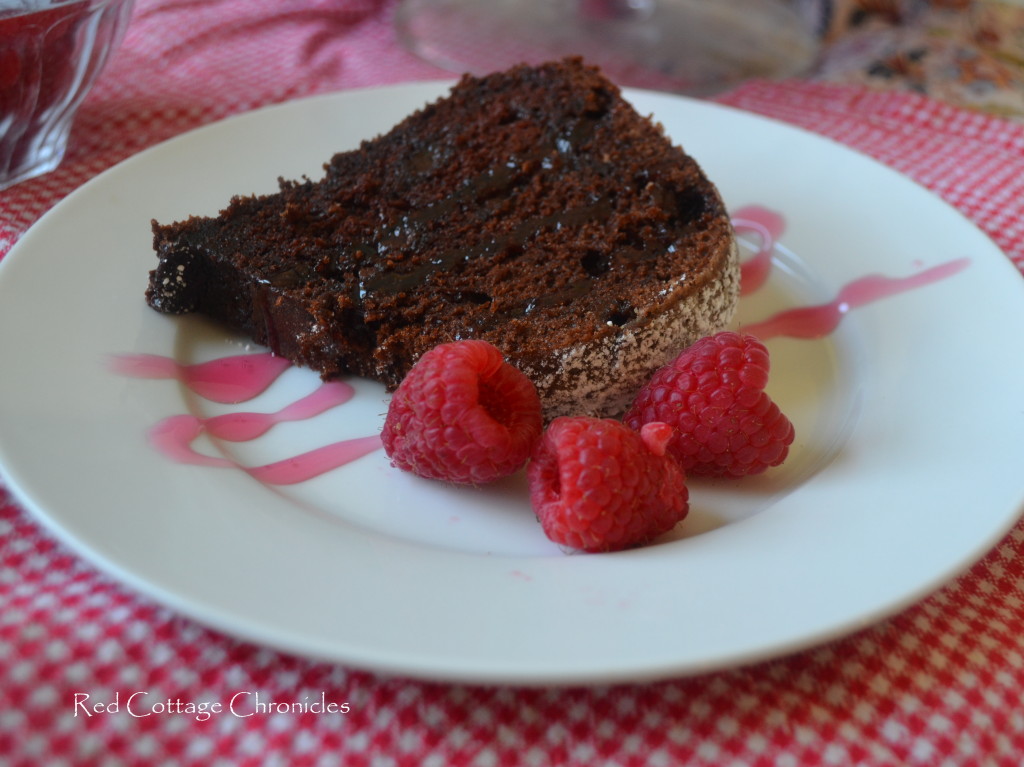 Oh.  Did I mention how easy it is!  The batter whips up thick and it was tempting not to eat the bowl of batter alone!  Lets just say I got to lick the bowl!  (I know, raw eggs…..I have done it all my life and so far so good!)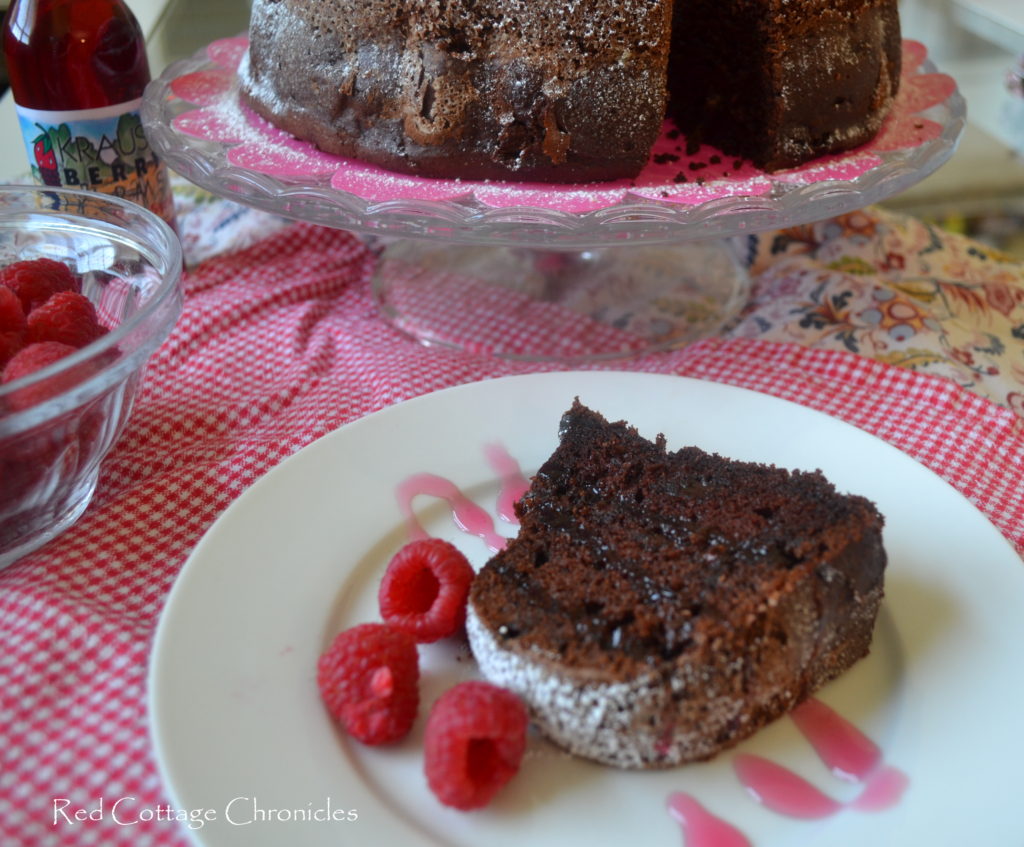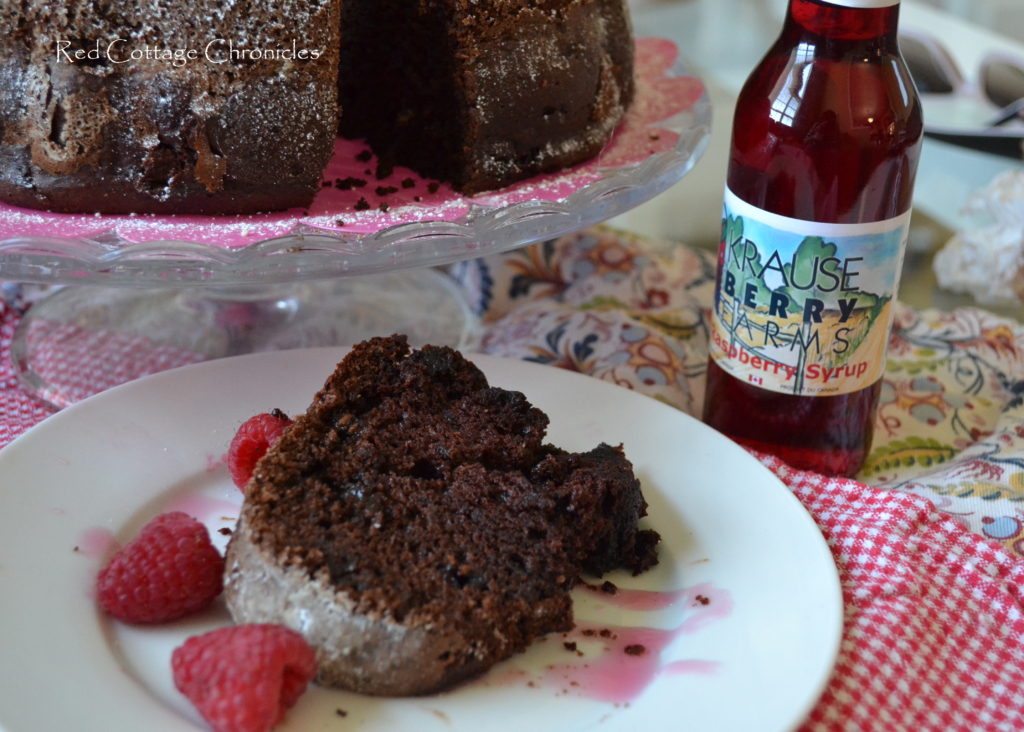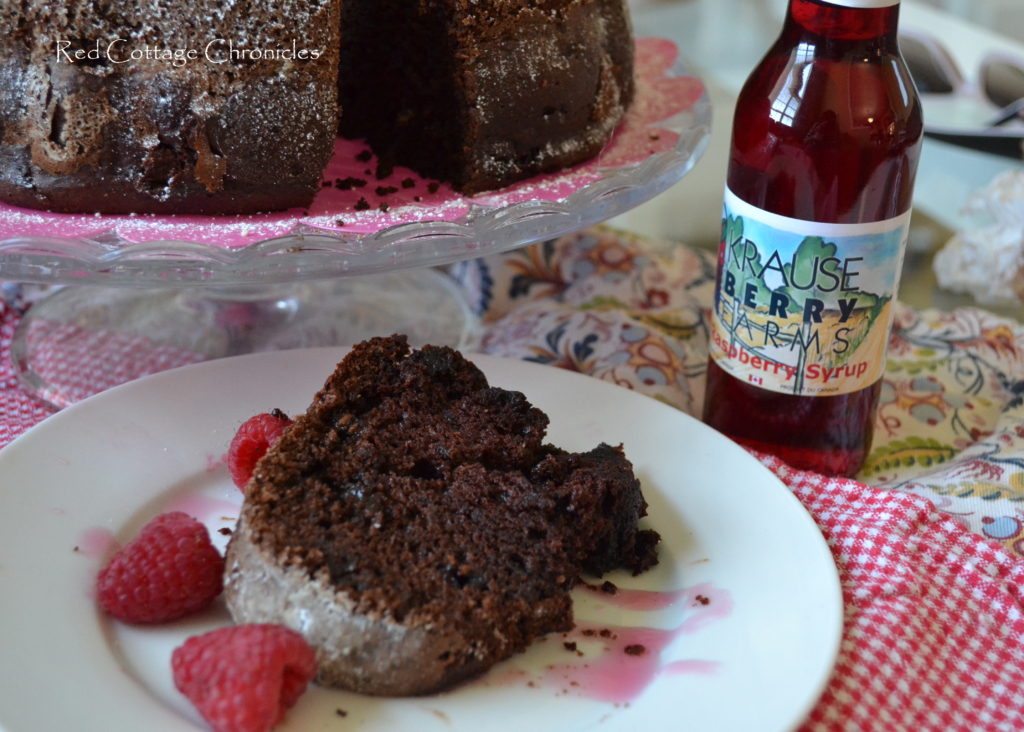 Aren't you glad she agreed to let me share her recipe for triple chocolate raspberry cake!
ENJOY!
Triple Chocolate Raspberry Cake
Ingredients
1 box chocolate cake mix
1 (4 serving) package instant vanilla pudding mix
1 (4 serving) package instant chocolate pudding mix
4 eggs
1 1/2 cups water
1/2 cup canola or vegetable oil
1 cup chocolate chips (milk, semi-sweet or mini)
Raspberry Syrup
Fresh raspberries (optional)
Instructions
Preheat oven to 350 degrees.
Grease and flour (I used a combo of cocoa and flour) a bundt pan.
In the bowl of electric mixer combine cake mix, pudding mixes, eggs, water and oil and mix on low for 30 seconds. Increase speed to medium and beat for two minutes.
Add chocolate chips and stir to combine.
Pour mixture into prepared bundt pan and bake for 60 to 65 minutes or until toothpick comes out clean.
Remove from oven and cool for 10 minutes in the pan, then turn onto a wire rack to cool completely.
Slice and drizzle with raspberry syrup and fresh raspberries
https://www.redcottagechronicles.com/baking/triple-chocolate-raspberry-cake/