Who out there is doing the happy dance now that autumn is on the doorstep??  This Strawberry Date & Pecan Bread is the perfect start to fall baking. Autumn has long since been my favorite season for so many different reasons.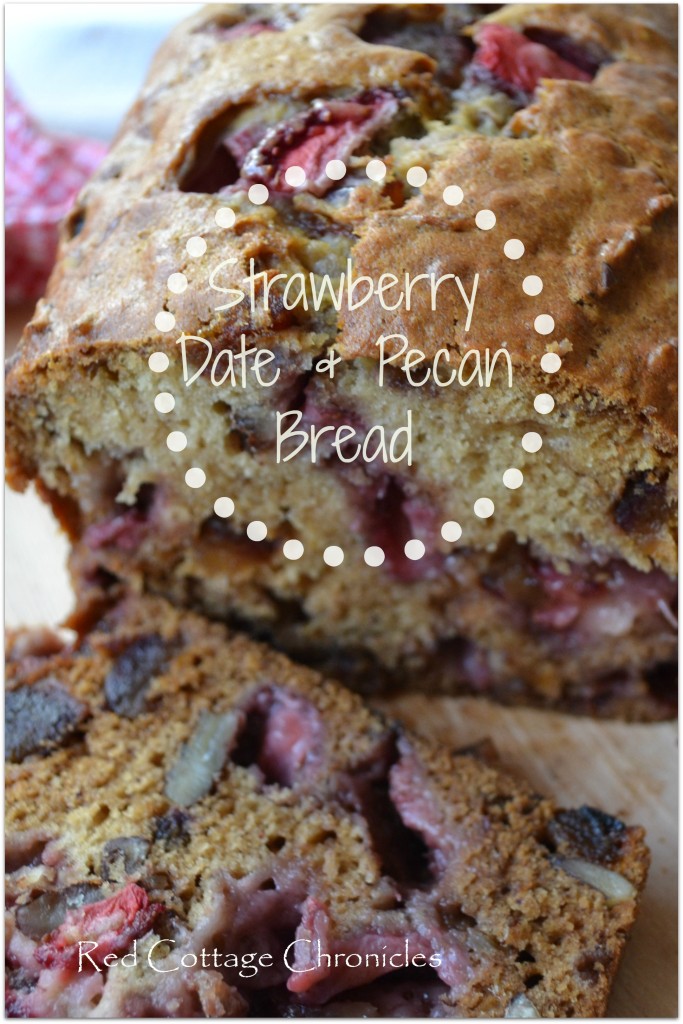 The cooler air bringing that evening breeze in the wide open windows.  The harvest season…the pumpkins, apples, and all the other yummy goodness that fall brings.  The return to routine.
I can get back into the kitchen and bake without worrying about heating up the house
With just a little bit of summer hanging on here in Niagara I decided to blend the two seasons together.  The markets have been full of late season strawberries lately and I have to say they are way better than what we had earlier this year and I have been buying some every week!
One of my favorite fall treats is quick breads of all kinds.  They are easy to put together with no rising time required, and you can add in all kinds of healthy goodness.  It can be something as basic as this Zucchini Bread or something a little more creative like this Strawberry Date & Nut bread I am sharing today!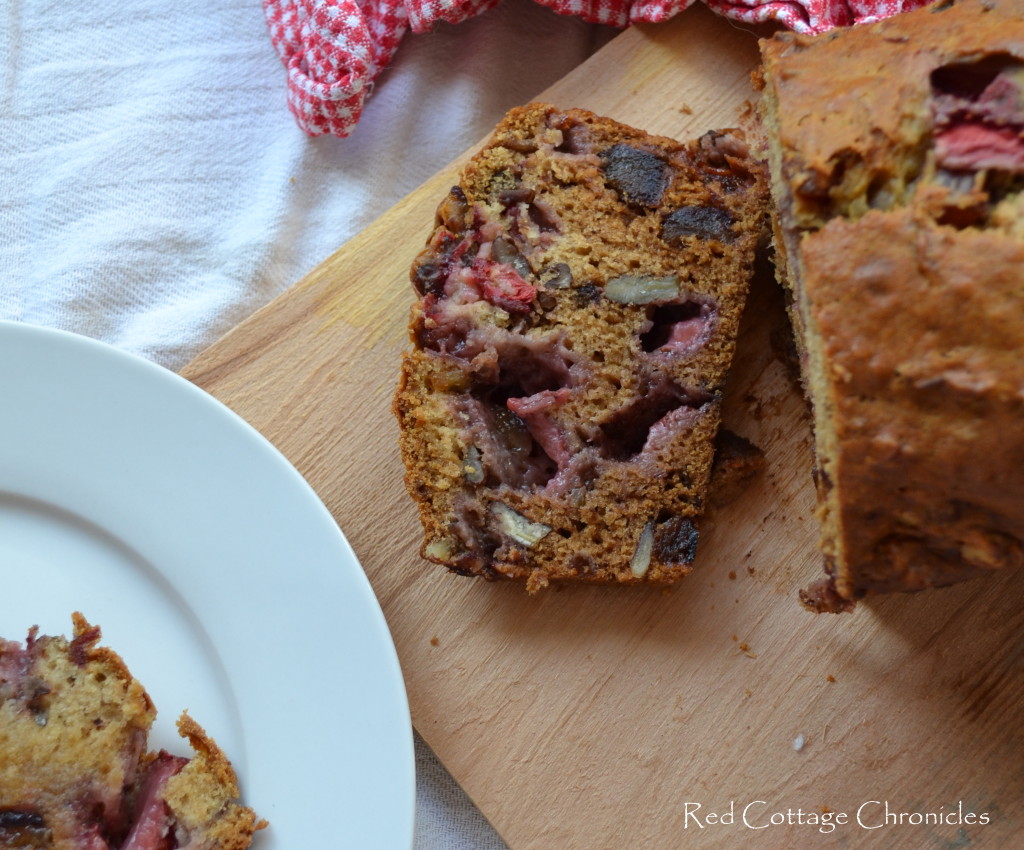 I always have medjool dates on hand, and some type of nut or another.  Pecans and cashews are some personal favorites.  I decided to throw the strawberries in on a whim.  The outcome is a perfect quick bread!  The dates had a light sweetness, the strawberries are also sweet and help to make the loaf extra moist, and the crunch of the nuts complete this wonderful treat.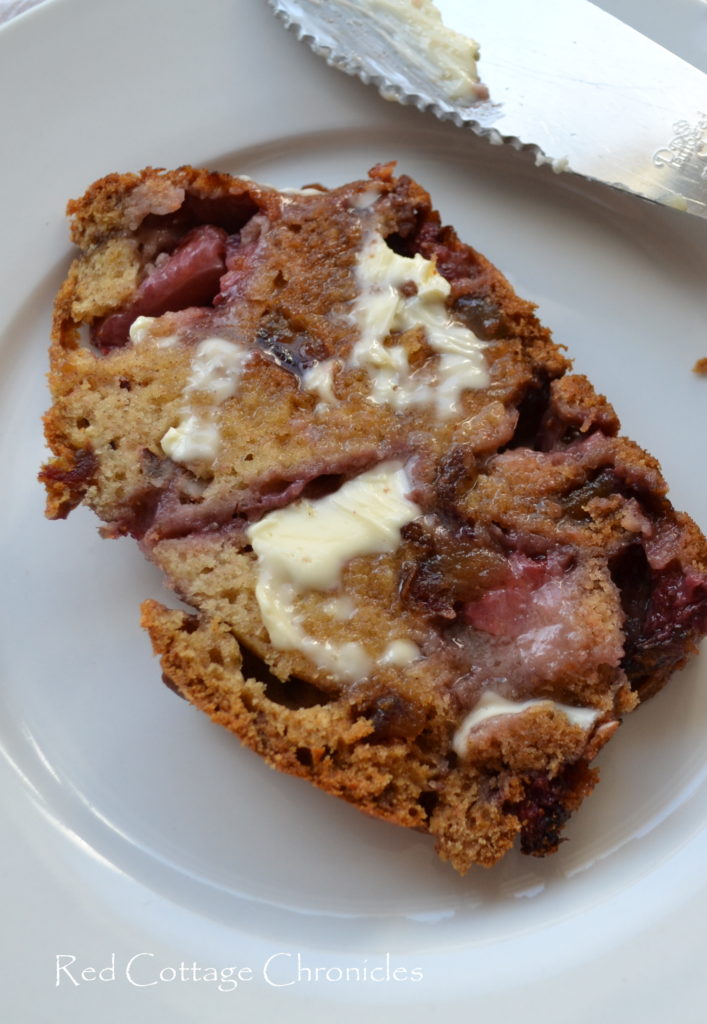 It was heavenly with a smear of butter, but after my second and third piece without it, I realized it was completely unnecessary.  I only felt it necessary to try three pieces so that you to know that everything I bake goes through rigorous taste testing!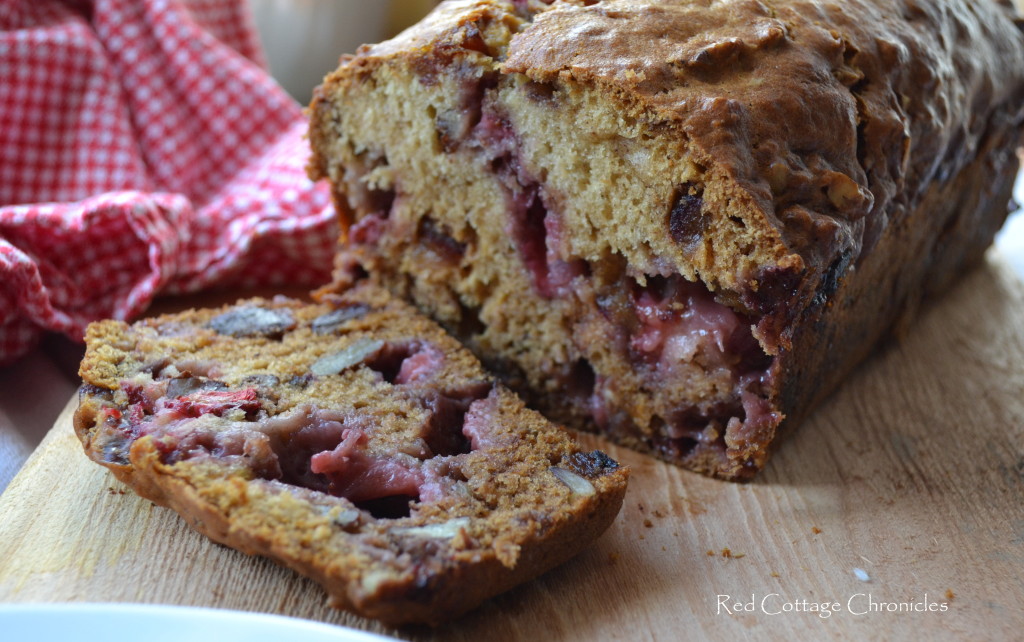 So what are you waiting for.  Go ahead and make yourself some yummy Strawberry Date & Pecan Bread today!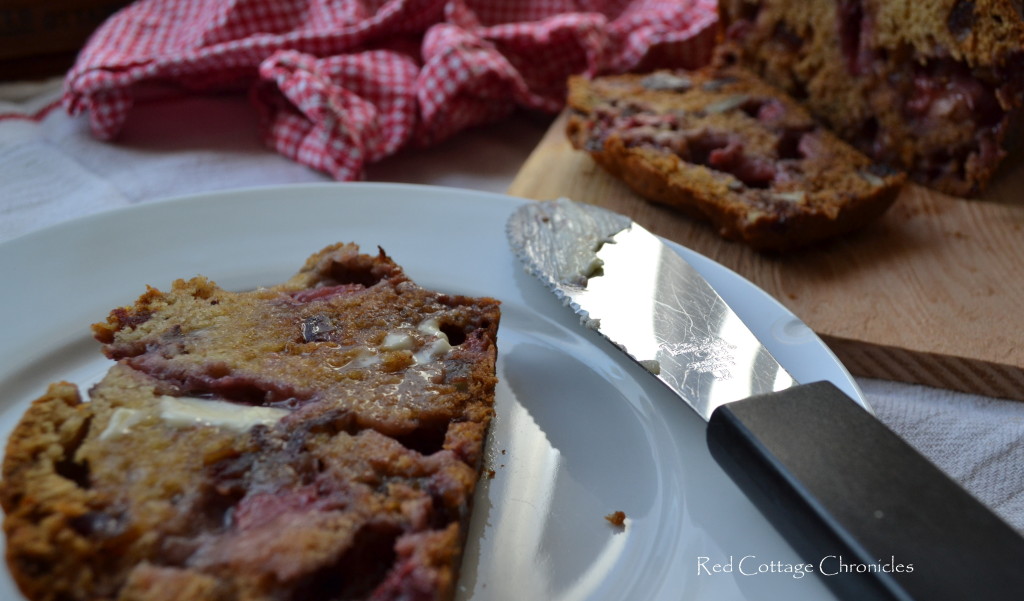 Enjoy!
Strawberry Date & Pecan Bread
Ingredients
1 cup diced medjool dates
1/2 cup granulated sugar
3/4 cup boiling water
4 tablespoons butter
1 large egg, beaten
1 teaspoon baking soda
1 3/4 cup all purpose flour
1/2 teaspoon salt
1/2 cup roughly chopped pecans
1 cup diced fresh strawberries
Instructions
Preheat oven to 350 degrees and spray a loaf pan with non-stick spray.
Add the dates, sugar and butter to a large mixing bowl and add boiling water to the bowl. Mix well and allow to cool slightly.
Then, stir in the egg, baking soda, flour and salt. Mix just until blended and dry ingredients are fully moistened.
Stir in pecans and strawberries and mix until combined.
Pour batter into prepared loaf pan and bake for 50 minutes or until toothpick comes out clean.
Allow to cool for 5 minutes in the pan then turn out onto cooling rack.
https://www.redcottagechronicles.com/autumn/strawberry-date-pecan-bread/
(Visited 39 times, 1 visits today)