Strawberry Rhubarb Crisp & Whipped Coconut Creme
I thought I had missed rhubarb season in our neck of the woods this year! I hadn't planned to add strawberry to my rhubarb crisp, but was only able to find one very small bunch at a local fresh market.  Turns out, given the bad winter, it hadn't quite started yet.  The farmer's markets are now full of bright, tasty rhubarb.  I will be stocking up and freezing a bunch this weekend!
Since I really wanted to make a rhubarb crisp I decided to add some frozen strawberries I had on hand to stretch the recipe.  The crunchy topping is sweetened with maple syrup, and gluten free!  And to top it off, whipped coconut cream!
Who knew you would whip coconut crème?  I added a bit of maple syrup to add a touch of sweet.
The sliced almonds give it a subtle nutty flavor.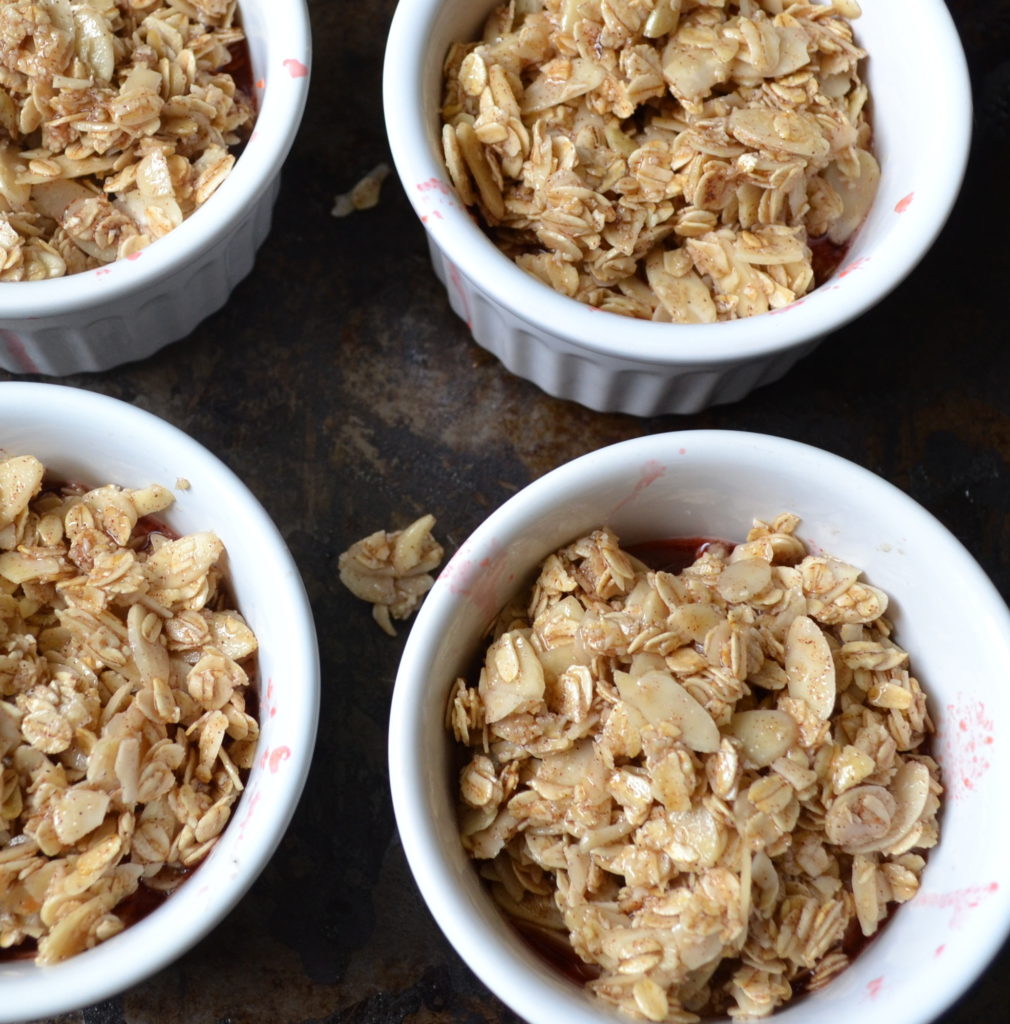 It is dairy free and gluten free!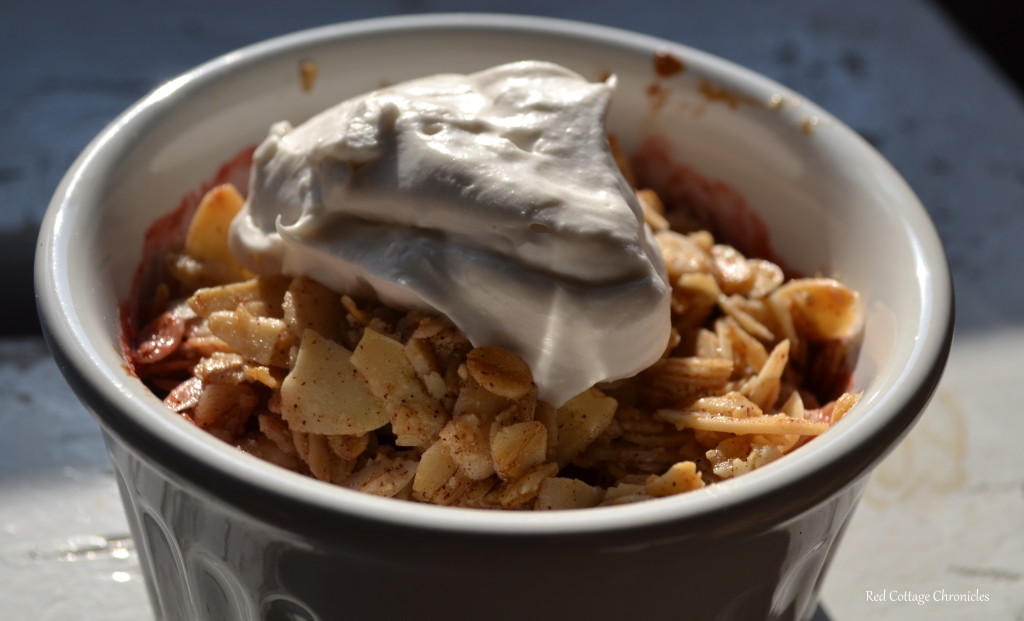 I used a bit of sugar to stew the rhubarb and strawberries, but could easily have substituted a natural sweetener such as agave or maple syrup.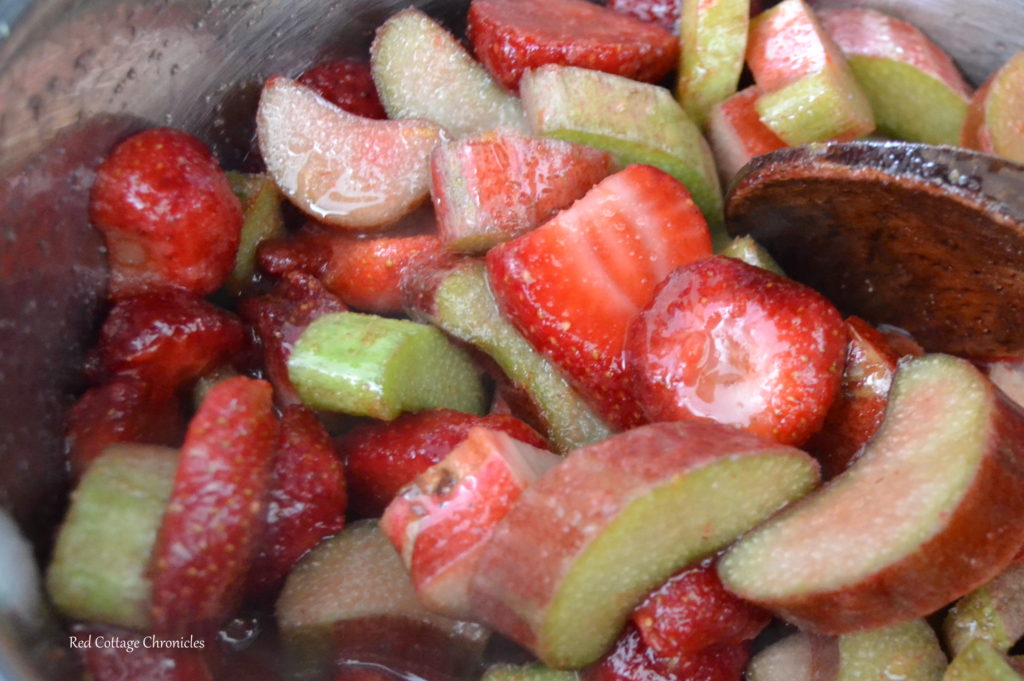 Soooo Good!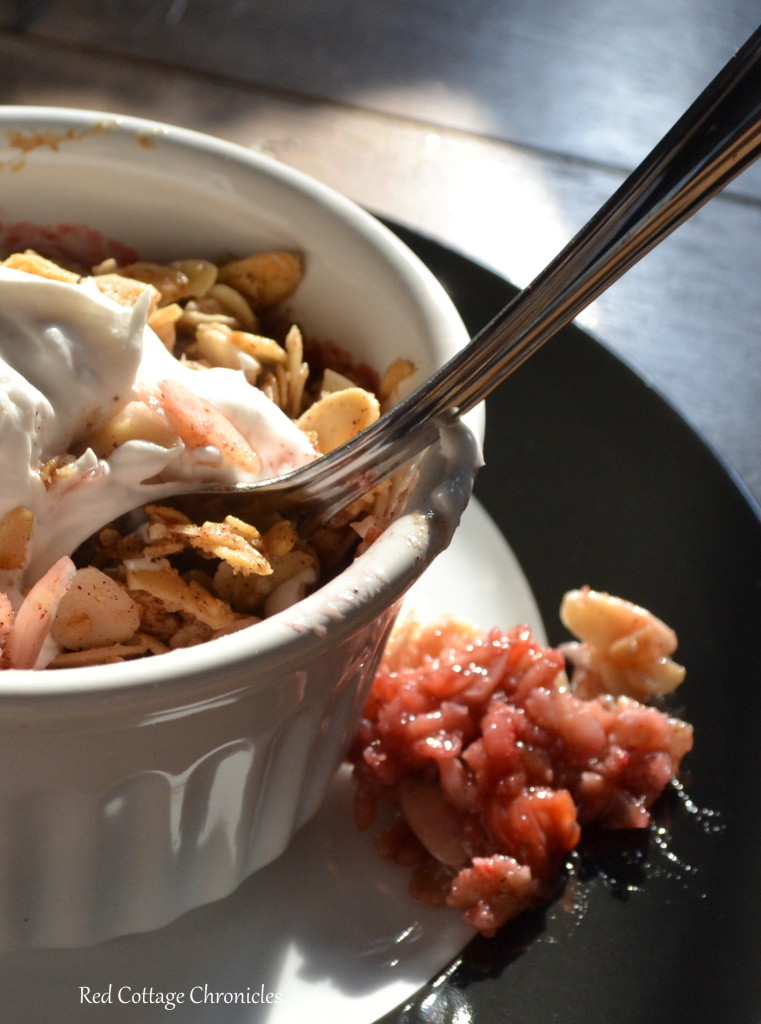 ENJOY!
Strawberry Rhubarb Crisp & Whipped Coconut Creme
Prep time:
Cook time:
Total time:
Ingredients
Filling
1 pound rhubarb tripped and sliced thin
1 1/2 cup sliced strawberries (I used frozen)
1/4 cup sugar
1/4 cup water
Topping
1 cup rolled oats (gluten free)
1 cup sliced almonds
1/3 cup ground almonds
1/4 cup pure maple syrup
1/4 cup coconut oil, melted
1 tsp cinnamon
1/4 tsp salt
Garnish
1 can full fat coconut crème (chilled in the can upside down)
1 tbsp. pure maple syrup
Instructions
In a heavy bottom sauce pan combine rhubarb, strawberries and sugar. Cook over medium heat until rhubarb is softened.
Divide filling evenly between 4 large or 6 small ramekins and set aside.
Combine oats, almonds (ground and sliced), maple syrup, melted coconut oil, cinnamon and salt. Stir to mix thoroughly. Sprinkle this topping over the prepared fruit in the ramekins.
Bake at 375 for 25 minutes. Remove from oven and place on cooling rack.
Meanwhile, remove coconut cream from fridge, open can and drain of liquid. Add to a deep bowl that has been chilled. Whip with hand mixer, adding the maple syrup if you wish. Continue to whip until light and fluffy.
Scoop a generous dollop of crème over each ramekin, either when warm or cool