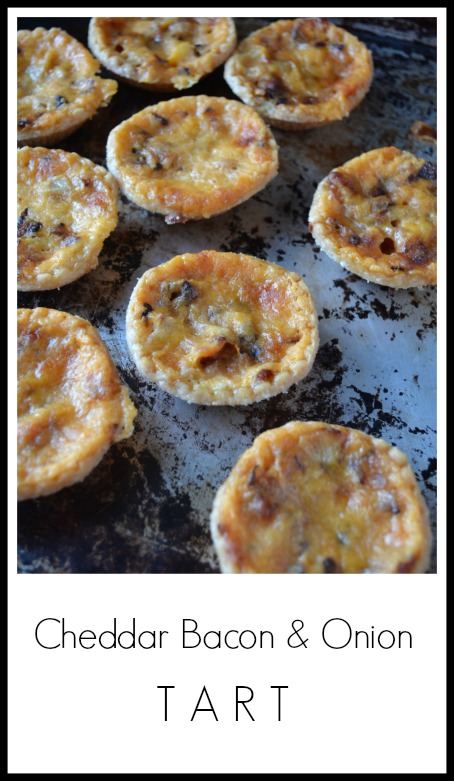 Not only I am sharing this delicious recipe for savory tarts today, I am also hosting not one, but two giveaways thanks to the good folks at Gay Lea! But first a little story and a delicious recipe!
As an ambassador for Gay Lea I have been giving a lot of thought about the farming industry, dairy farmers in particular!
I am no stranger to spending time on a farm, but when I failed miserably at trying to milk a cow I got to move on to more fun farm activities like jumping from the loft into piles of hay! And, I lived to tell about it. Looking back now I am not sure it was a such a great idea.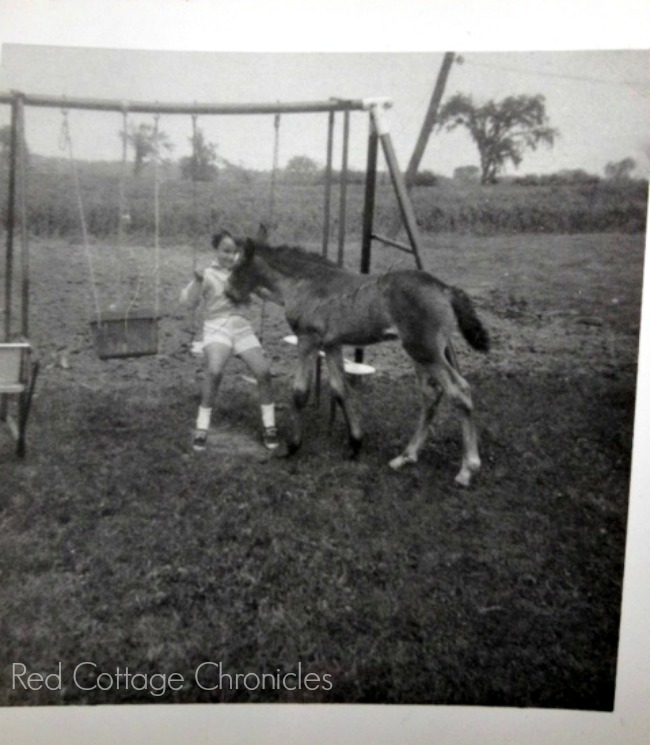 I spent many summers on my cousins farm in Dunnville, Ontario and know just how hard farmers work. The family (kids included) and farmhands were up before dawn getting to work a the very long list of daily chores. Once my cousins chores were done, us kids got on with the business of having fun on the farm while the adults were busy well into the evening.
We would ride the bales of hay up the conveyor to the barn loft, take the peddle boats out onto the huge pond, and sometimes we would get a wagon ride way out to the back pastures to check on the horses.
I loved being around the animals. The horses were beautiful and so big to this little city girl. I got to see colts right after they were born, one very ornery goose who chased my mom whenever she got to close, and checking the chicken coups for eggs every day was a favourite!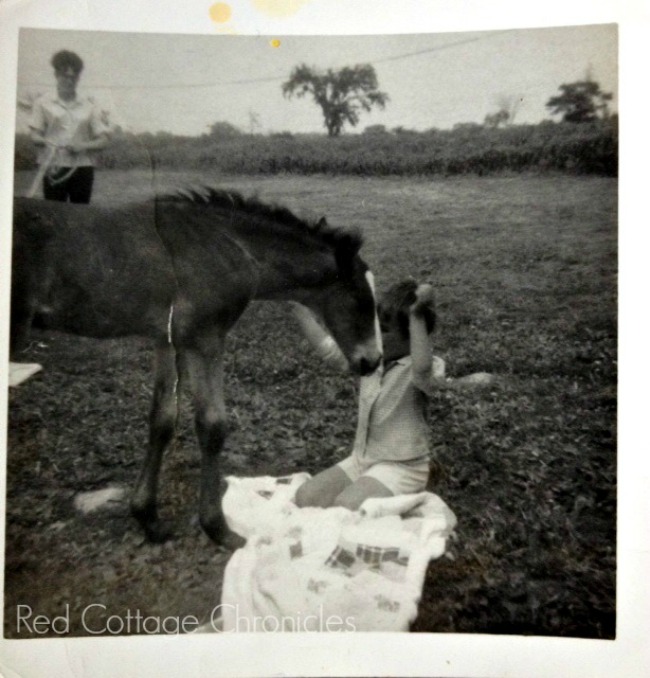 Did you know that if you chew a handful of wheat long enough it would turn into chewing gum? Just one of the many things I learned on the farm.
The farm is where I learned to make butter by filling mason jars with cream skimmed off the milk and shaking it until our arms would fall off. It thickened into a creamy sweet butter!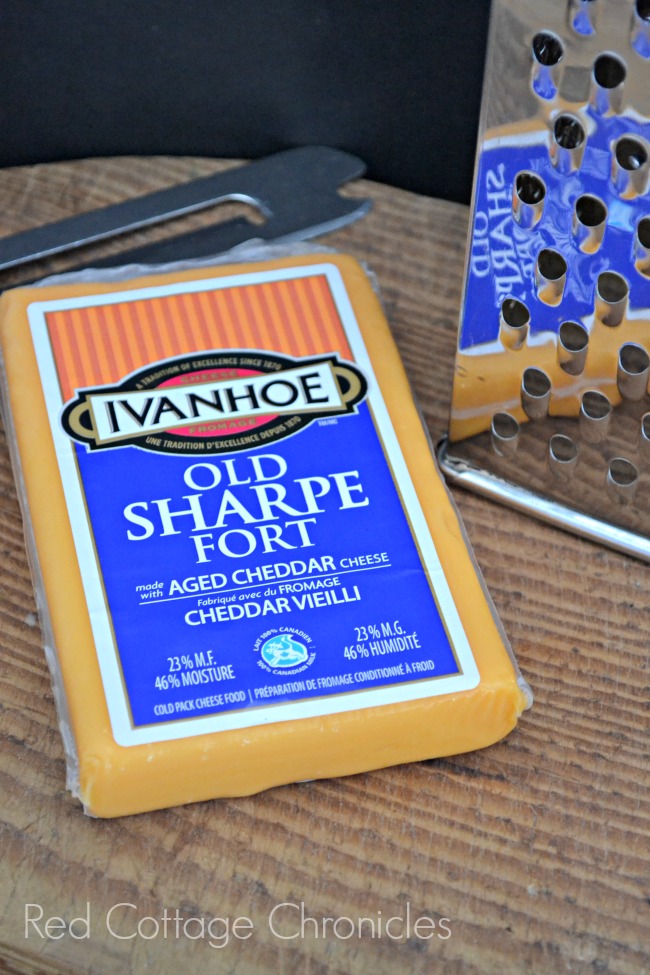 No matter how much fun I had on the farm, I am so grateful to all the local farmers who get up at the crack of dawn to milk those cows so I can bake things like these delicious Cheddar, Bacon & Onion tarts.
When I am preparing a recipe where cheese is the key ingredient, I always make sure to buy the best quality, and usually choose a sharp aged cheddar to ensure the richest flavour.
Ivanhoe's line of quality cheeses is a favourite. The oldest cheese company of its kind in Canada, they have been producing award winning cheeses since 1870! Still in the little town of Ivanhoe, Ontario, they have a factory store where you can experience the art of fine cheese making. You can read more about the Ivanhoe experience and their cheeses here.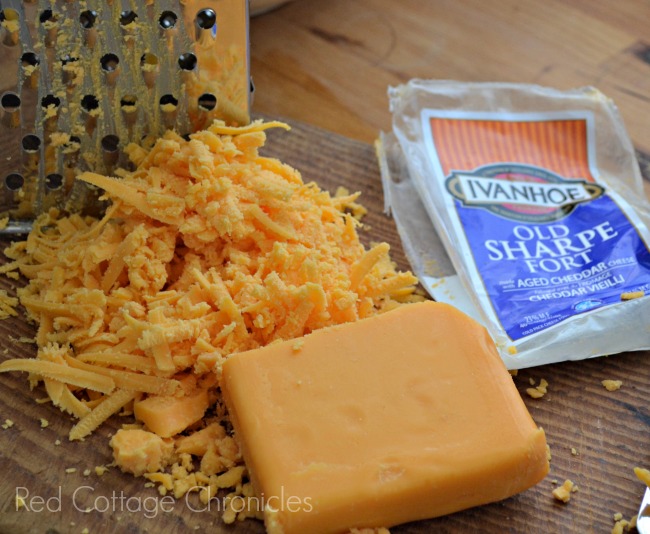 Their Old Sharpe cheddar is so rich and creamy it really is the star of these savory tarts that are just as delicious cold as they are hot from the oven making them the perfect thing to serve as an appetizer, pack for a picnic or as compliment to a cheese tray.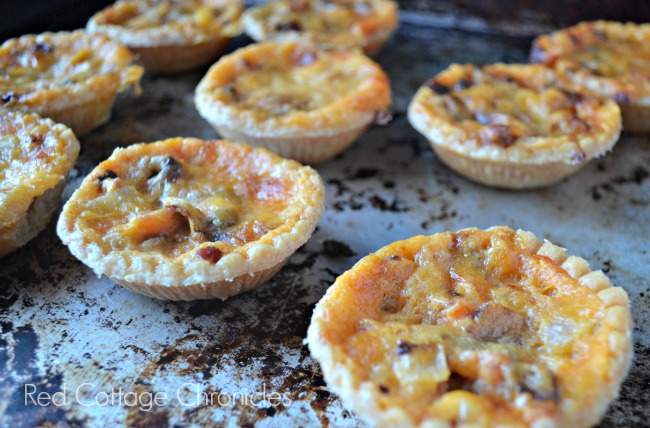 Now on to those giveaways!
Courtesy of Gay Lea, I will award one lucky winner from Red Cottage Chronicles with 12 coupons for free Gay Lea products. That is a whole year of Gay Lea! A random winner will be chosen at the close of the contest, April 30th, 2016.
As a Grand Prize, Gay Lea will award one lucky winner from all entries received from Gay Lea Ambassadors across Canada, a Kitchen Aid Stand Mixer! (May not be exactly as shown – approx retailer value $450). Gay Lea will choose a winner.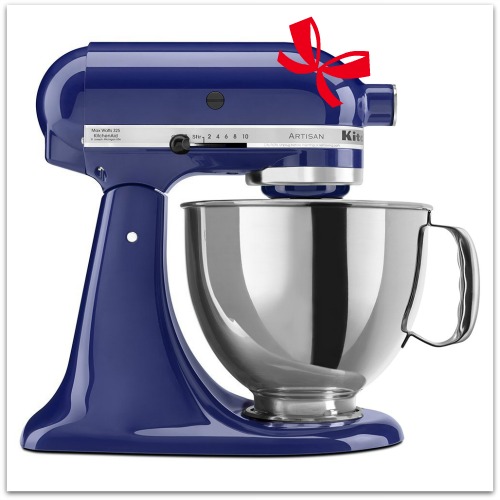 For both giveaways:
Readers may enter across many blogs, they may only win on a single blog
Entrants must be a resident of Canada, however those in Quebec are unfortunately unable to enter the giveaway.
Winner(s) can expect their prize in approximately 4-6 weeks!
"Disclosure: I am part of the Gay Lea Ambassador Campaign and I receive special perks as part of my affiliation with this group. The opinions on this blog are my own."

Cheddar and Bacon Tart
2016-04-11 07:39:01
Serves 12
A delicious savory tart perfect for any occasion.
Ingredients
12 3 inch prepared individual tart shells
6 slices bacon, chopped
1/2 cup chopped onion
1 tablespoon Gay Lea butter
1/2 cup light cream
1 1/4 cups shredded Olde Sharp Ivanhoe cheese
Instructions
Preheat oven to 450 degrees
Arrange tart shells on a baking sheet, prick the bottom of each with a fork and bake at 450 degrees for 8 minutes. Remove from oven and set aside.
Reduce oven to 350 degrees.
Meanwhile, in a large skillet cook bacon until crispy; drain and divide evenly between the prepared tarts.
Melt 1 tbsp butter in the same pan and cook onions until golden, about 5 minutes.
In a large mixing bowl combine the cheese, cream and cooked onions; divide evenly spooning over the bacon crumbles in each tart shell.
Return tarts to oven and bake for 22 minutes at 350 degrees.
Serve hot or cold.
Red Cottage Chronicles https://www.redcottagechronicles.com/