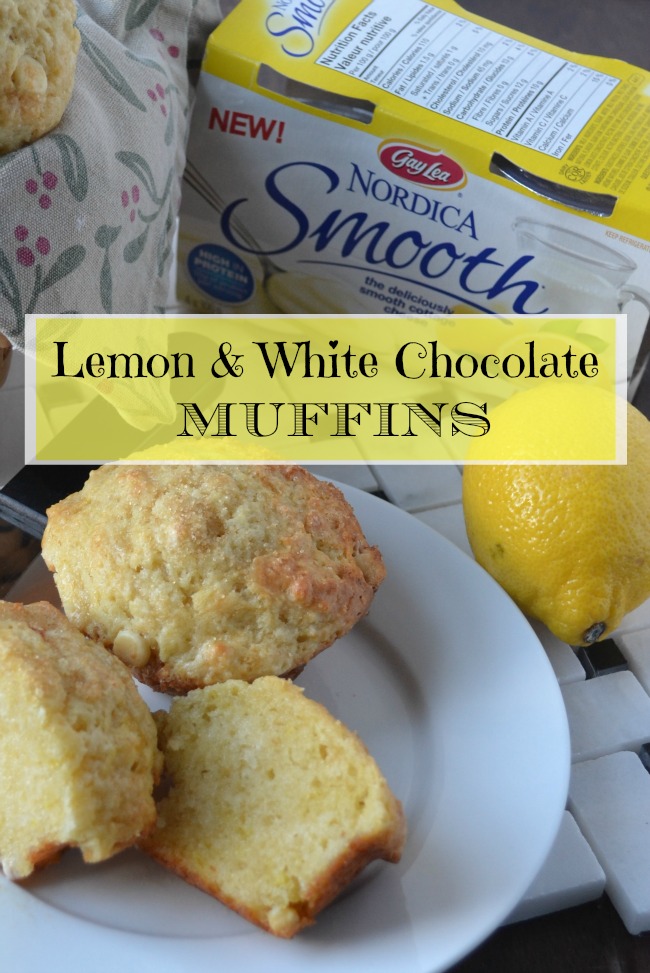 Caramel and Lemon have to be my two most favorite flavours. If you take a peek at my recipe index you will see lots of caramel and lemon desserts!
To add to that list I made these deliciously moist Lemon & White Chocolate muffins.
The secret ingredient is Gay Lea's new Smooth Cottage Cheese. The amazing folks at Gay Lea are really speaking my language. They have recently introduced it in Lemon flavour! Yes, lemon!!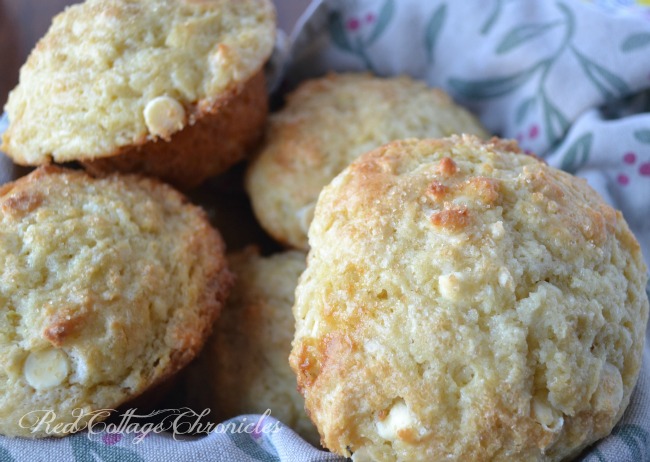 I often use yogurt in my muffins and loaves to add some moisture without adding too much fat, so I thought why not try the smooth cottage cheese. With 10 grams of protein per serving and only 110 calories, it makes the perfect addition to any muffin, loaf or cake recipe to make them moist without adding a lot of fat and calories.
The muffins turned out perfect. Just the right amount of lemon zing and a touch of sweet with the white chocolate chips. I sprinkled the tops with just a bit of course sugar giving the muffins just a tiny hint of a crunch on top!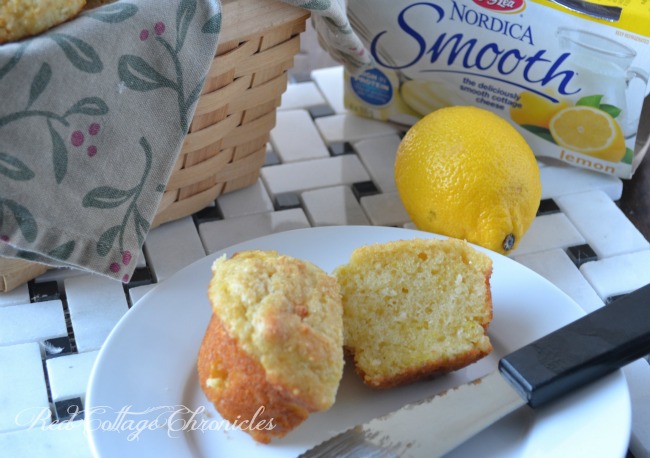 While I could have made a dozen regular size muffins from the batter, we are more about the big "bakery shop" muffins, so I compromised and made 9 pretty large muffins that we enjoyed fresh out of the oven with a little bit of butter. I recommend that you don't use paper liners when making muffins as they can tend to stick. I just add batter directly to a muffin pan sprayed with non-stick spray.
The other thing I love about my favorite new dairy treat is that they come in 100 gram individual cups that make popping them into lunch bags or grabbing on-the-go really easy. With 3 rich and creamy flavours Vanilla Bean, Salted Caramel and Lemon to choose from there is something for every taste in my family. Take it up a notch by adding a favorite topping like fresh fruit or even a drizzle of caramel sauce and you have an instant dessert. With 25% more protein than Greek yogurt and a source of protein it is the perfect post work-out snack.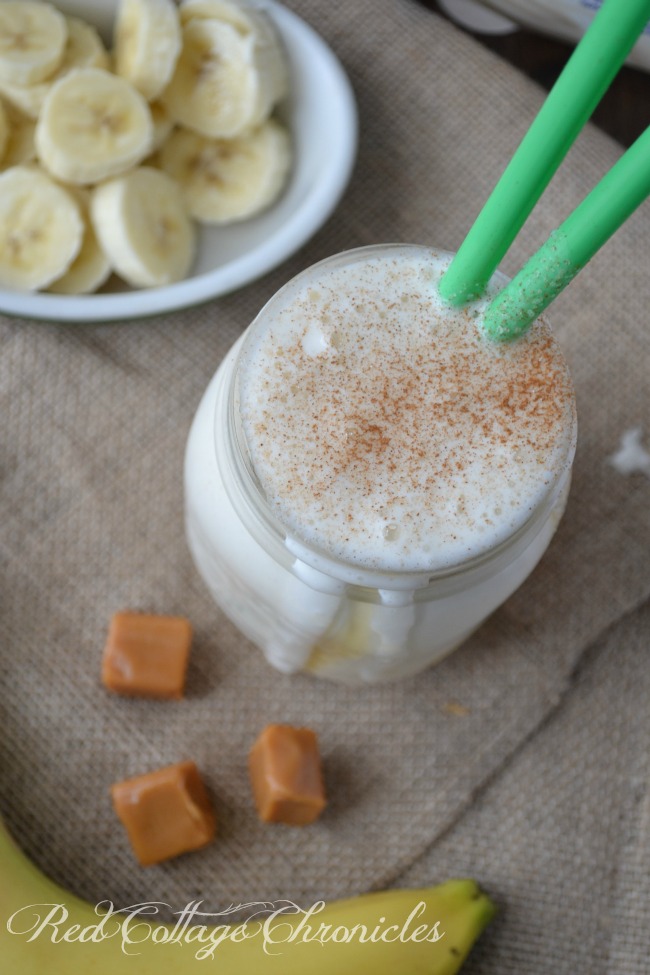 And of course they make the best protein packed smoothies. You might remember this Salted Caramel Protein Smoothie I shared a while back. It is the best and easiest breakfast on-the-go.
You can find the smooth cottage cheese at grocery stores in Ontario (with the exception of No Frills and Walmart).
And now for the news!
I was recently selected by Gay Lea to be a Brand Ambassador for 2016! I cannot express how excited I am about this opportunity.
What it means for me – I get to share recipes using incredible quality ingredients from right here in Ontario. I will be keeping you up to date on all kinds of things going on at Gay Lea. Starting with this fabulous 24 Days of Cookie contest you won't want to miss on their Facebook page.
What it means for you, my amazing readers – I will be sharing all these recipes with you, and might even throw in a giveaway or two along the way!
Why not take a few minutes to visit Gaylea.com, browse their recipe section and sign up for their newsletter to get recipes, tips and sometimes even coupons delivered to your in box.
Lemon & White Chocolate Muffins (and some news!)
Prep time:
Cook time:
Total time:
Ingredients
1 cup sugar
1/2 cup Gay Lea butter, softened
1 cup Gay Lea Smooth Cottage Cheese, lemon flavour
2 eggs
1 tsp lemon extract
2 cups all purpose flour
1/2 teaspoon baking powder
1/2 teaspoon baking soda
1/2 teaspoon salt
zest of one lemon
1/2 cup white chocolate chips
2 tablespoons course sugar (optional)
Instructions
Preheat oven to 375 degrees.
In bowl of electric mixer cream butter and sugar until smooth. Add cottage cheese.
Add eggs, one at a time, beating well after each addition.
Add lemon extract and beat until combined.
In a large bowl combine flour, baking powder, baking soda, salt and lemon zest, stirring with a spatula until combined.
Add wet ingredients to dry and stir just until combined. Fold in chocolate chips.
Scoop batter into muffin pans sprayed with cooking spray. Fill almost to the top for larger muffins or 2/3 full for regular sized muffins. Sprinkle with course sugar.
Bake for 20-24 minutes, check for doneness after 20 minutes.
Muffins are done when a toothpick inserted in the centre comes out clean.
"Disclosure: I am part of the Gay Lea Ambassador Campaign and I receive special perks as part of my affiliation with this group. The opinions on this blog are my own."