There is something about winter and oatmeal that just go together!
Throw in some cranberries and we have ourselves a winter winner!!
One of the many recipe sites I frequent is myrecipes.com
This is were I found the recipe for these wonderful Cranberry-Oat Squares while I was searching for some healthy desert recipes.  This recipe, originally published in Cooking Light November 2008, fit the bill!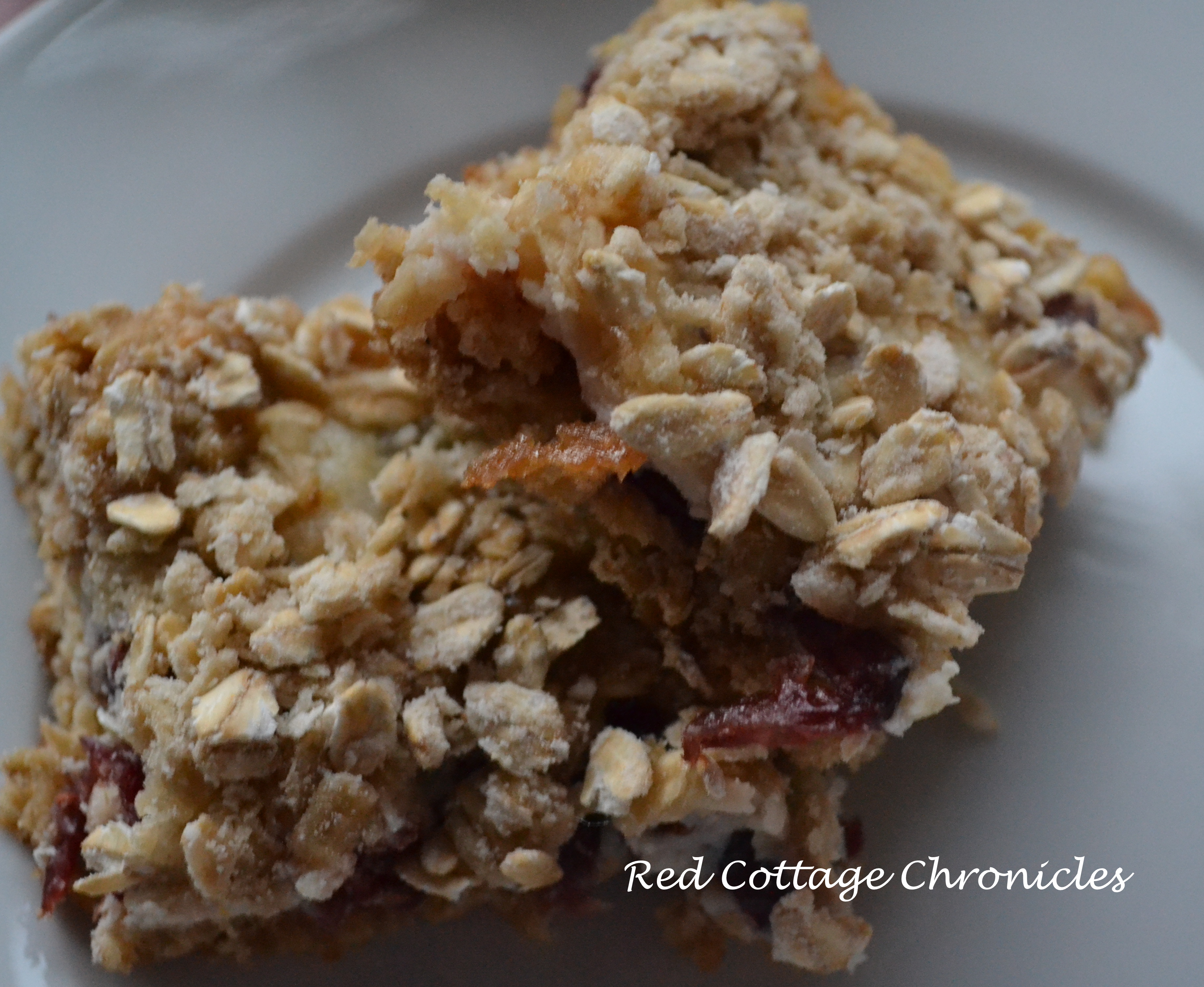 One bowl for crust ingredients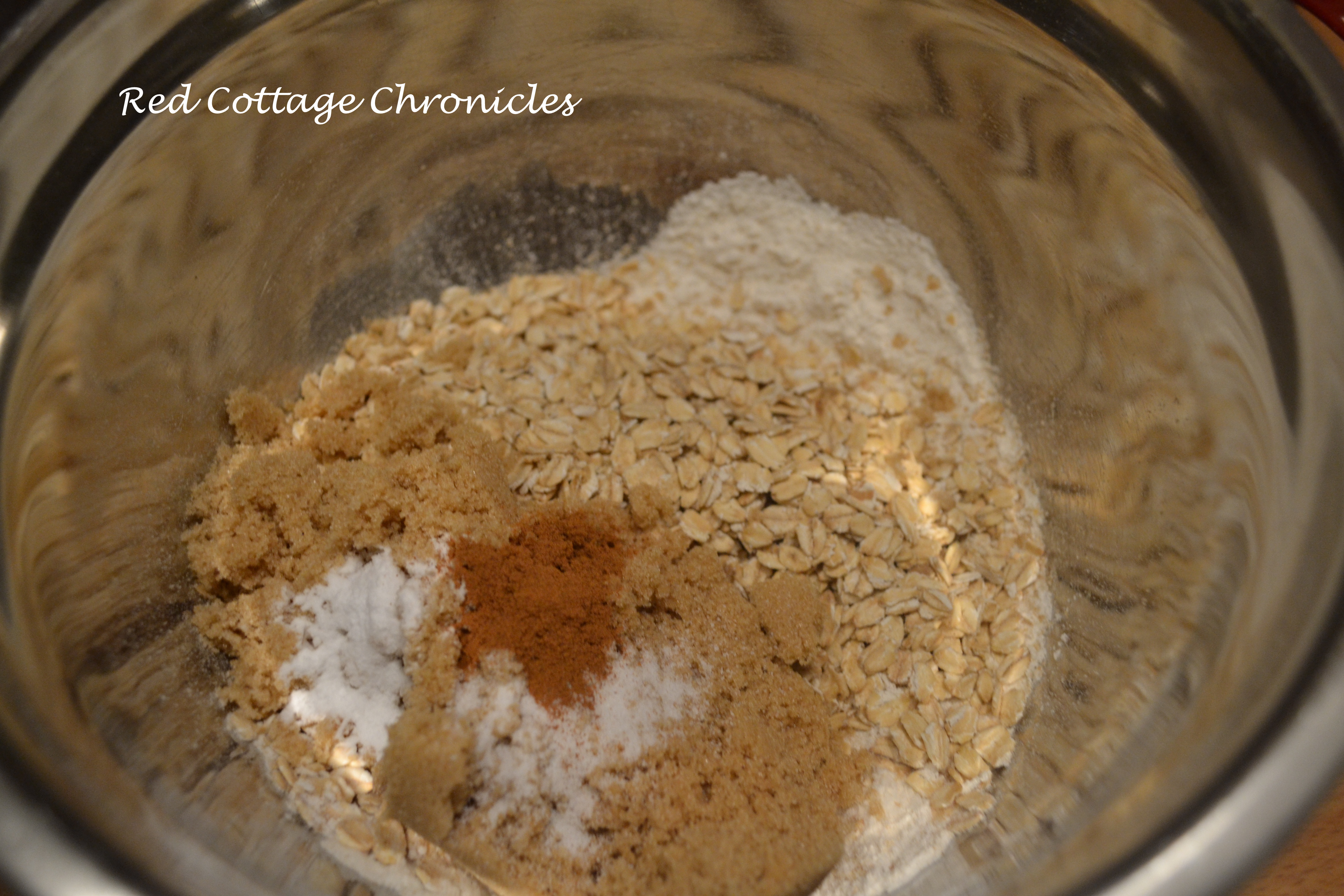 One bowl for filling ingredients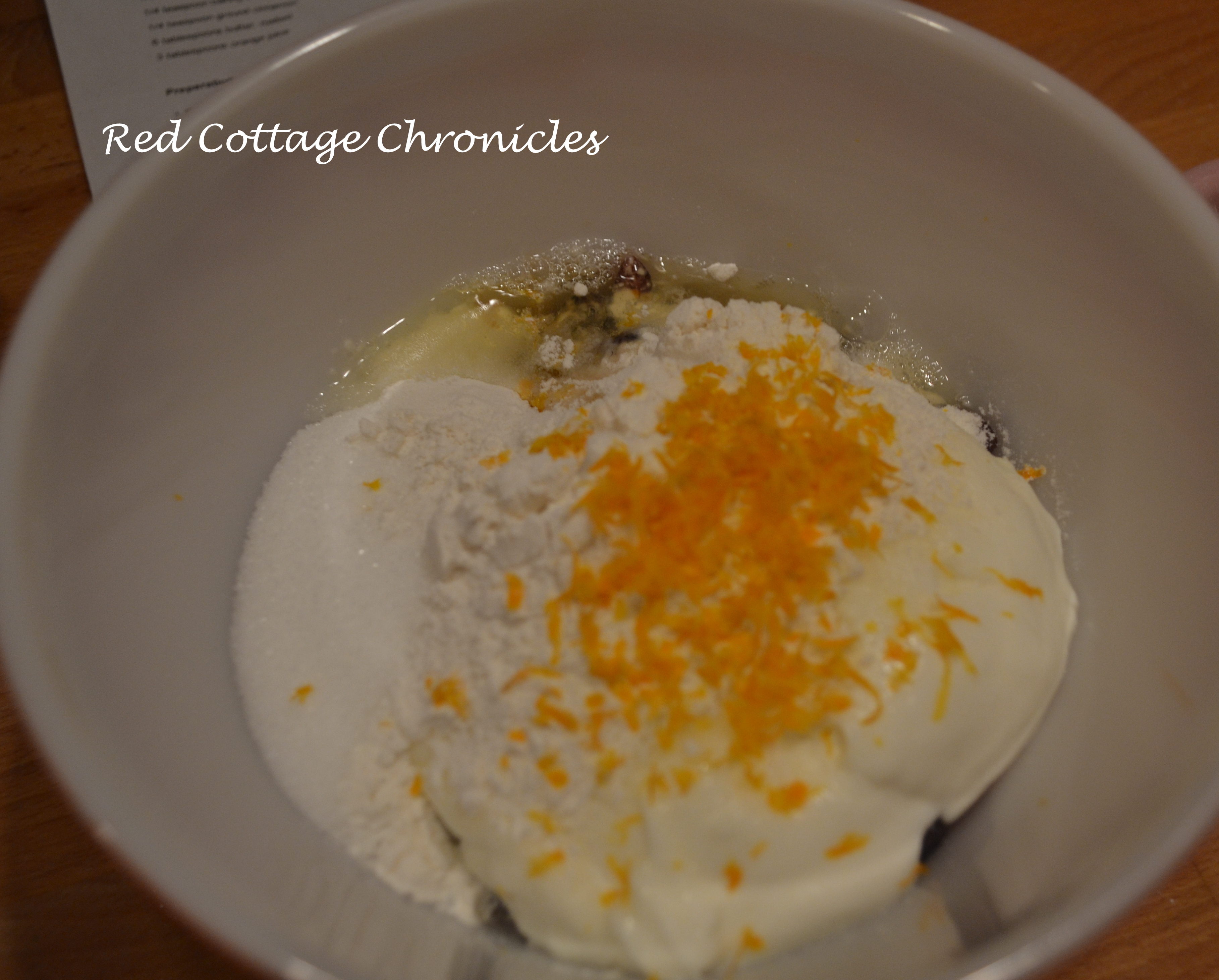 A few tweaks here and there to suit my taste and you have one really good, fairly healthy, winter wonderbar!!
Yum!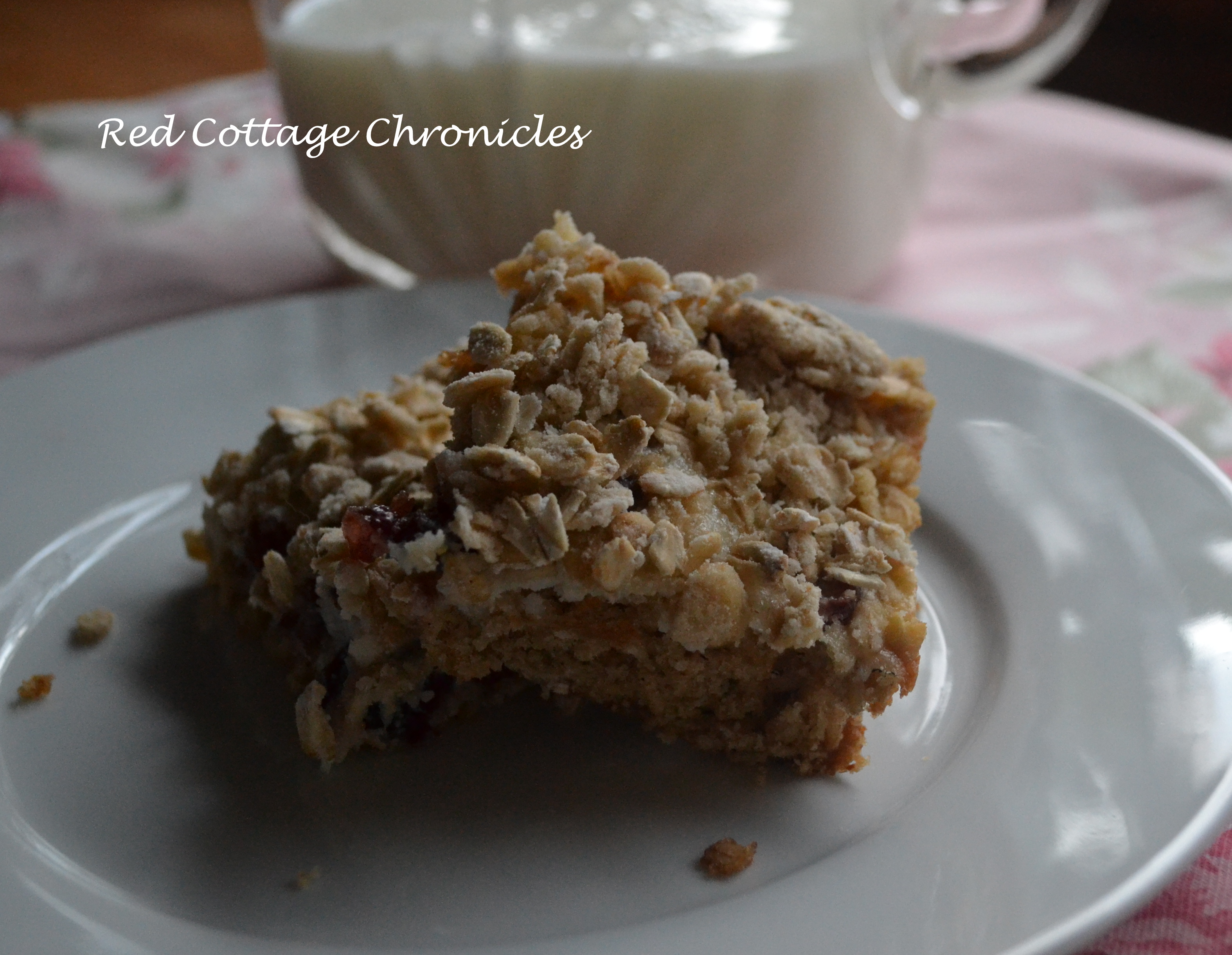 Today I am happy to be linking up at Not Your Ordinary Recipes!
Wishing you a sweet day
Maureen
Cranberry Oatmeal Squares
Author:
Prep time:
Cook time:
Total time:
Ingredients
1 cup all purpose flour
1 cup quick oats
1/2 cup packed light brown sugar
1/4 tsp salt
1/4 tsp baking soda
1/4 tsp ground cinnamon
6 tbsp light margerine, softened
3 tbsp fresh squeezed orange juice
1 1/3 cup dried cranberries
3/4 cup 5% sour cream
1/2 cup granulated sugar
2 tbsp all purpose flour
1 tsp pure vanilla extract
1/2 tsp grated orange rind
1 large egg white, lightly beaten
Instructions
To prepare crust:
In a large bowl combine flour, oats, brown sugar, salt, baking soda and cinnamon
Rub margarine into the dry ingredients until it resembles a crumbly mixture
Add orange juice and combine well
Reserve 1/2 cup and press the remainder into 8″ square pan coated that has been sprayed with non-stick spray. Set aside while you prepare filling.
To prepare filling:
combine cranberries, sour cream, sugar, flour, vanilla, orange rind and egg
stir well to thoroughly combine all ingredients
Spread mixture over prepared crust
Crumble reserved 1/2 cup of crust over the top of filling to cover as much as the filling as possible
Bake at 325 degrees for 40 minutes or until edges are golden.
Cool on wire rack