These sweet and tangy cranberry cheesecake bars will make the perfect addition to your holiday gatherings!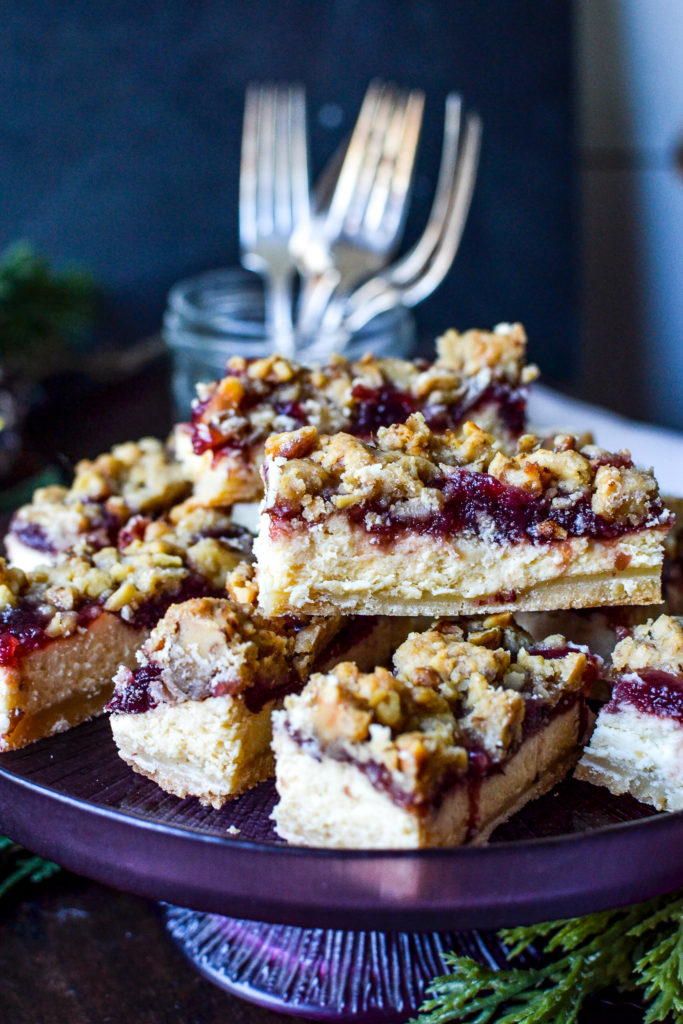 Do you have certain desserts that bring back favourite memories from the holidays? These cranberry bars always bring up sentimental memories of family dinners during the holidays.
Growing up, I always remember homemade cranberry sauce making an appearance on the holiday table. I never thought much more of it then it was a nice addition to a turkey dinner.
Imagine my glee when I realized how delicious they are in sweet treats too. Another delicious cranberry sweet treat is this orange cranberry bread. With subtle flavours of nutmeg and cinnamon, it is the perfect quick bread recipe for the holidays!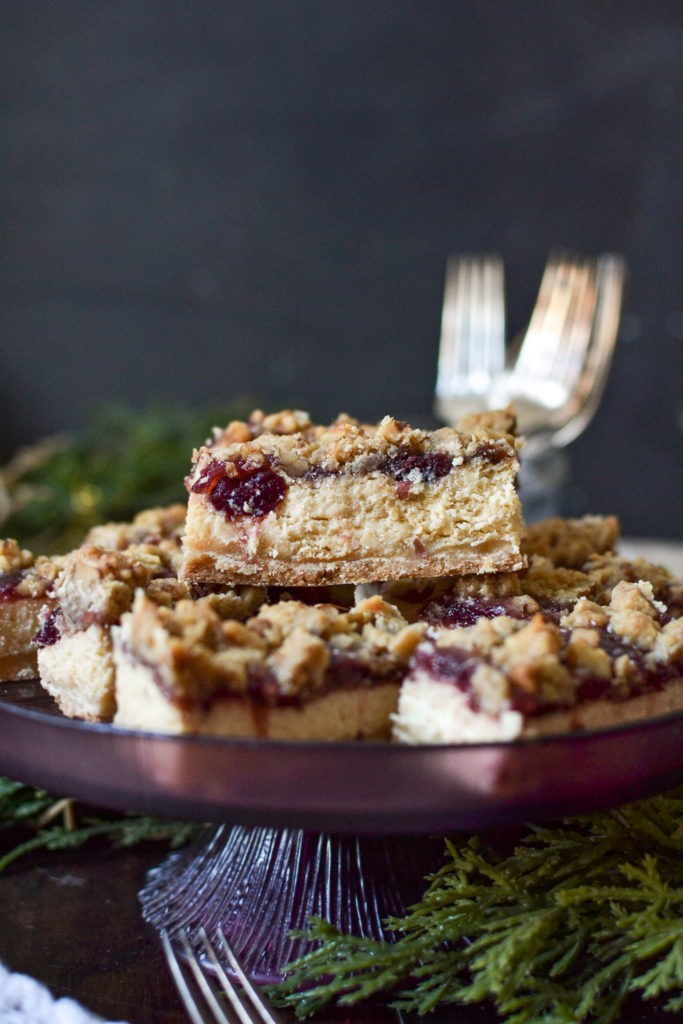 This post contains affiliate links. I like to include links to make it easy for you to find the products I use in my own kitchen. Should decide to make a purchase I may receive a small commission with no increase in cost to you!
What makes these cranberry cheesecake bars so good?
For starters, the buttery shortbread crust! So many cheesecakes start with a crumb crust like graham cracker. These decadent bars have a sturdy shortbread crust making them easy to pick up and eat.
Next, the creamy cheesecake filling. This creamy cheesy filling gets its' subtle sweetness from sweetened condensed milk, which also lends itself to the smooth, velvety texture.
Finally, the slightly sweet/slightly tart cranberry layer that really gives them their delicious flavour.  The cranberries are blended with just a little bit of brown sugar to create a bit of tart and a bit of sweet in every bite.
Top it all off with a light crumbly walnut topping and you have a real holiday hit!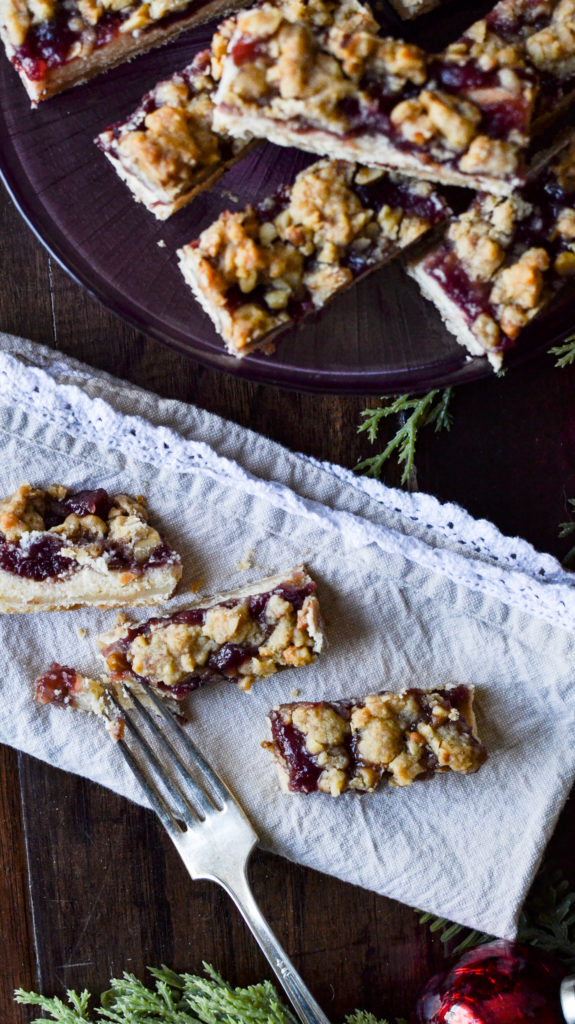 A few tips to make preparing and serving easy peasy
using canned whole cranberry sauce makes this recipe quick and easy
gather and measure all your ingredients before you begin
prepare the filling and topping while the crust is baking
line your baking pan with parchment paper to make cutting and serving a breeze
when it comes to slicing these squares it is best to use a sharp knife, run it under hot water and carefully wipe dry just before slicing for clean slices every time
these cranberry cheesecake bars do need at least 3 hours refrigeration time to make cutting easier, you can make them the day before you plan to serve them and just keep refrigerated for up to 3 days
I cut my pan of squares into about 16 bars, but they can be cut into larger squares that would make a decadent dessert, or adjust the size of the bars to your liking
store any leftovers in the refrigerator for up to 3 days or wrap well and freeze for up to 2 months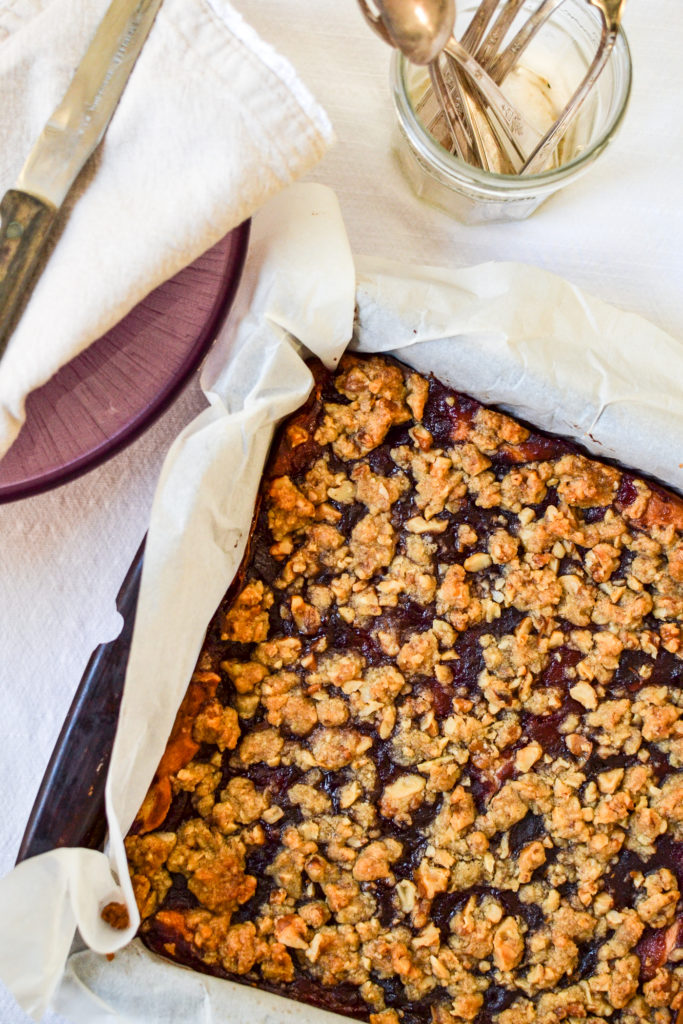 Kitchen tools you will need
Hand mixer and mixing bowls or stand mixer fitted with paddle attachment
spatula
parchment paper
measuring cups and spoons
an offset spatula is also makes spreading the fillings super easy
This recipe comes together very easily and is perfect for beginners or seasoned bakers alike.
Three simple elements that are quick to prepare, and result in the most velvety bursts of cranberry, cheesecake and shortbread in every bite.
So, why not create some holiday memories. This might just become a family favourite requested year after year!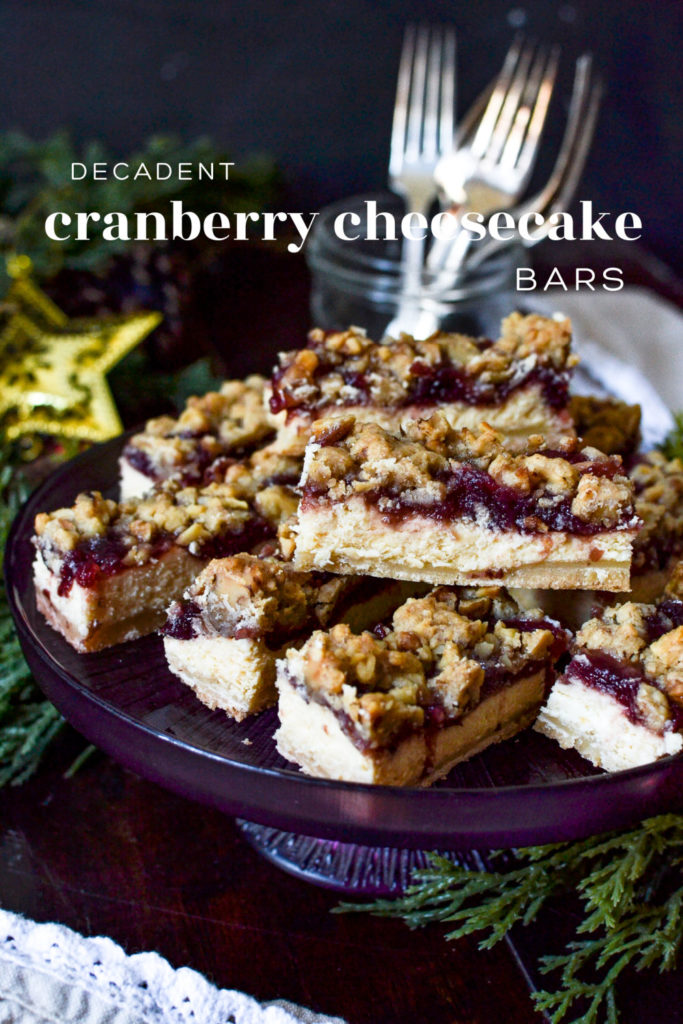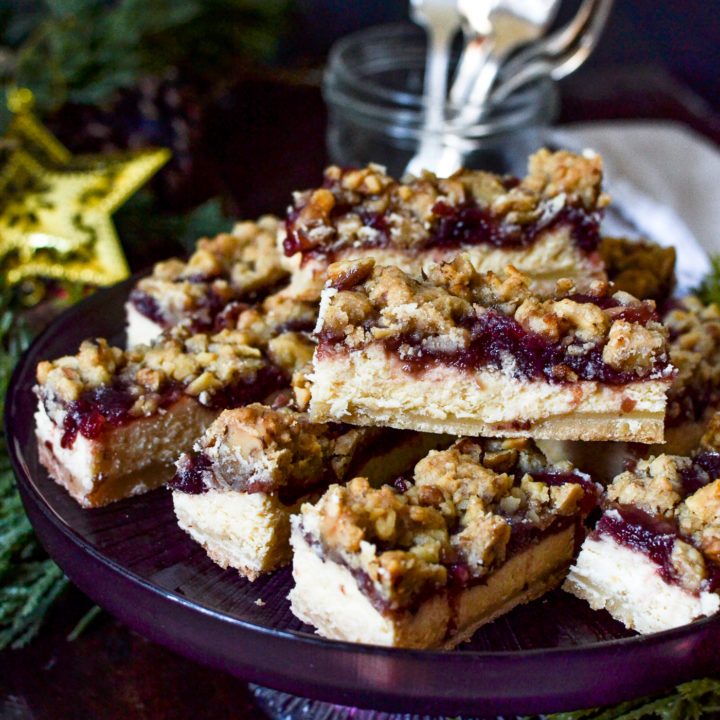 Cranberry Cheesecake bars
Total Time:
4 hours
20 minutes
These decadent cranberry cheesecake bars are easy to make, and you get a bite of velvety cheesecake, buttery shortbread and sweet and tangly cranberries in every bite.
Ingredients
3/4 cup softened butter
1/3 cup confectioners sugar
1 1/2 cups all purpose flour
1 package of cream cheese, softened
1 can sweetened condensed milk
1/4 cup fresh lemon juice
3 tablespoons brown sugar
2 tablespoons cornstarch
1 can whole cranberry sauce
For the Topping
1/4 cup cold butter
1/3 cup all purpose flour
3/4 cup walnuts
Instructions
Preheat oen to 350 degrees. Line a 9 inch square pan with parchment paper and set aside.
In the bowl of electric mixer cream together 3/4 cup softened butter and the confectioners sugar. Beat until light and fluffy. Gradually add the flour, beating until well blended. Press into the bottom of prepared pan and bake for 15 minutes or until lightly browned.
While crust is baking, in the bowl of electric mixer whip softened cream cheese, scraping down the sides of bowl as necessary. Gradually beat in the sweetened condensed milk and beat until smooth. Stir in lemon juice until well blended.
In a small bowl, blend cranberry sauce with cornstarch and brown sugar.
In medium bowl combine the topping ingredients and rub together with fingers until you have a crumbly mix.
After removing baked crust from the oven, reduce temperature to 325 degrees. Pour cream mixture over the crust, spreading to completely cover.
Carefully spoon cranberry mixture over the cream cheese layer.
Sprinkle the crumb topping equally over the cranberry sauce.
Return pan to oven and bake for 50 to 60 minutes, until golden and firm.
Remove from oven and cool completely. Refrigerate for at least 3 hours before cutting into 16 bars.
Notes
This can be served when cooled and before refrigerated if cut into larger squares for a full dessert course.
Other Bar Recipes You May Enjoy…