Feeling a bit frazzled on the weekend, I decided to hit the kitchen for a little therapeutic baking session!
It is a great feeling when you can turn some simple kitchen staples from this…..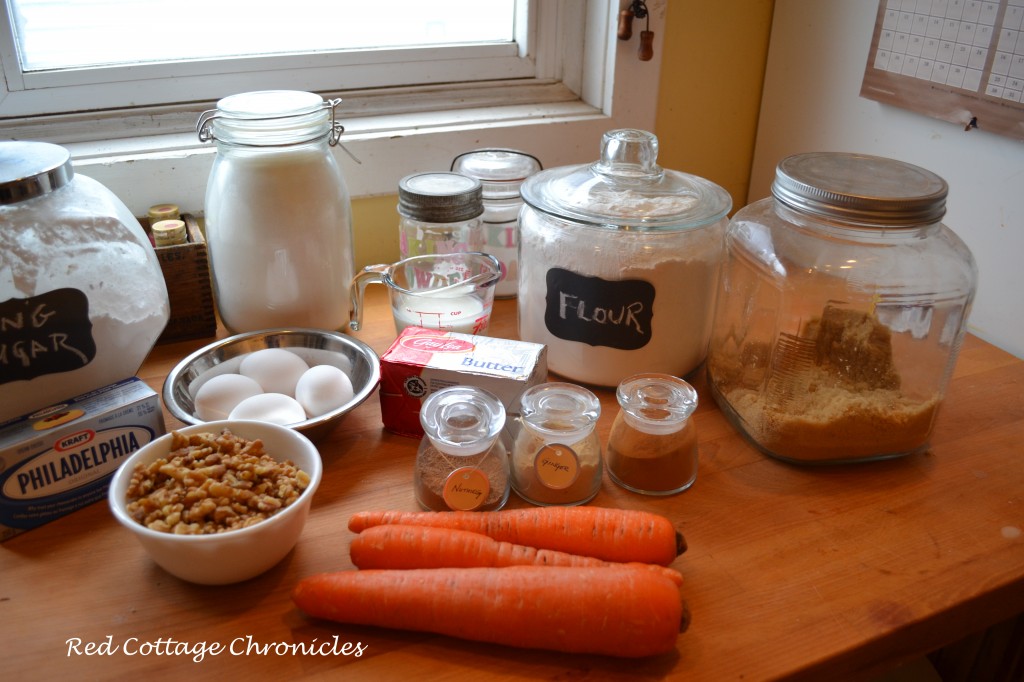 …..into this!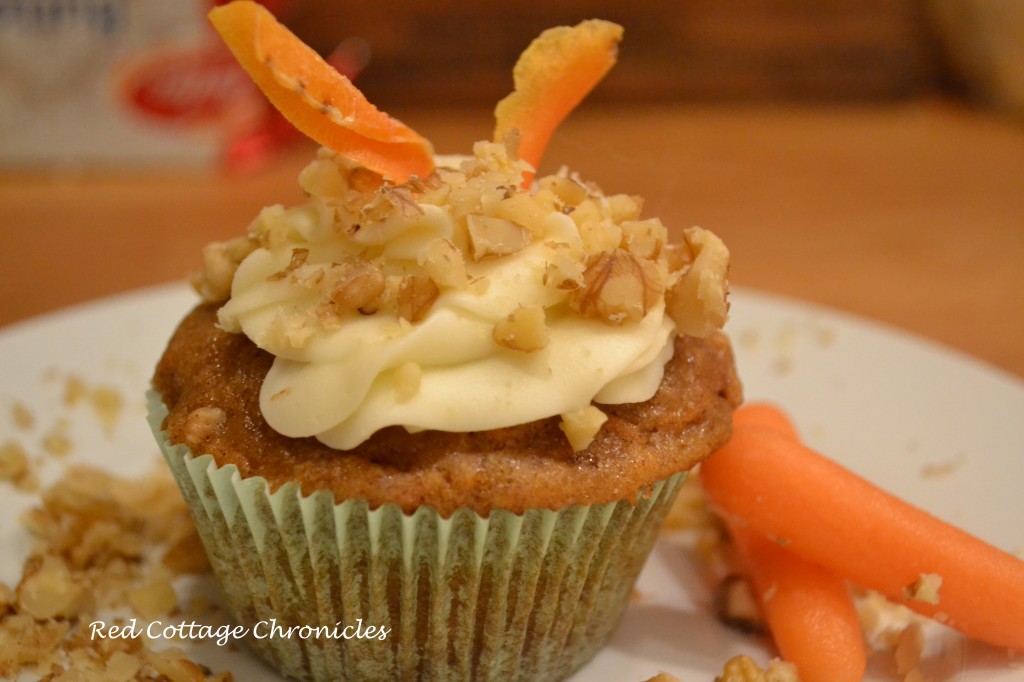 Shredding carrots with a kitchen "power tool" has a way of getting rid of stress!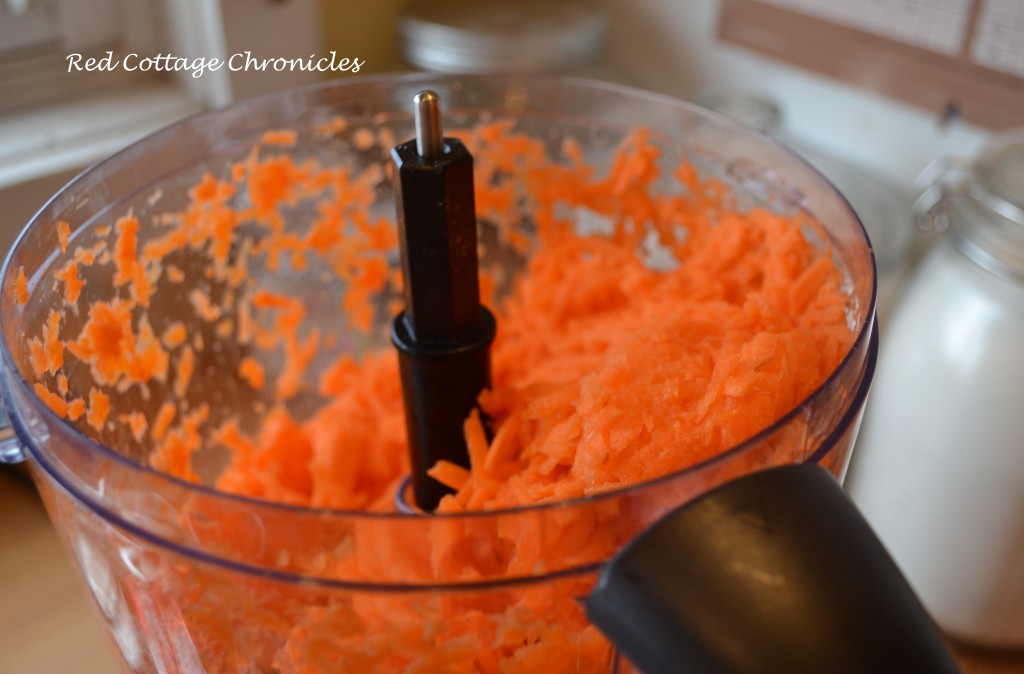 Baking requires attention to detail.  Measuring, sifting and blending gives me a sense of satisfaction and keeps my mind focused on a positive outcome!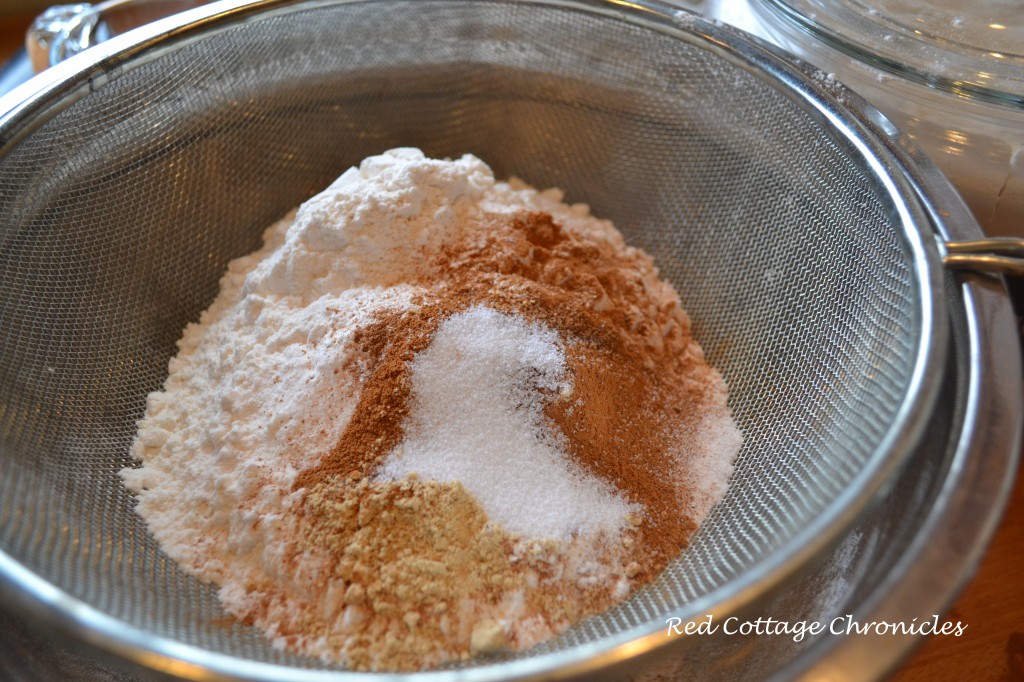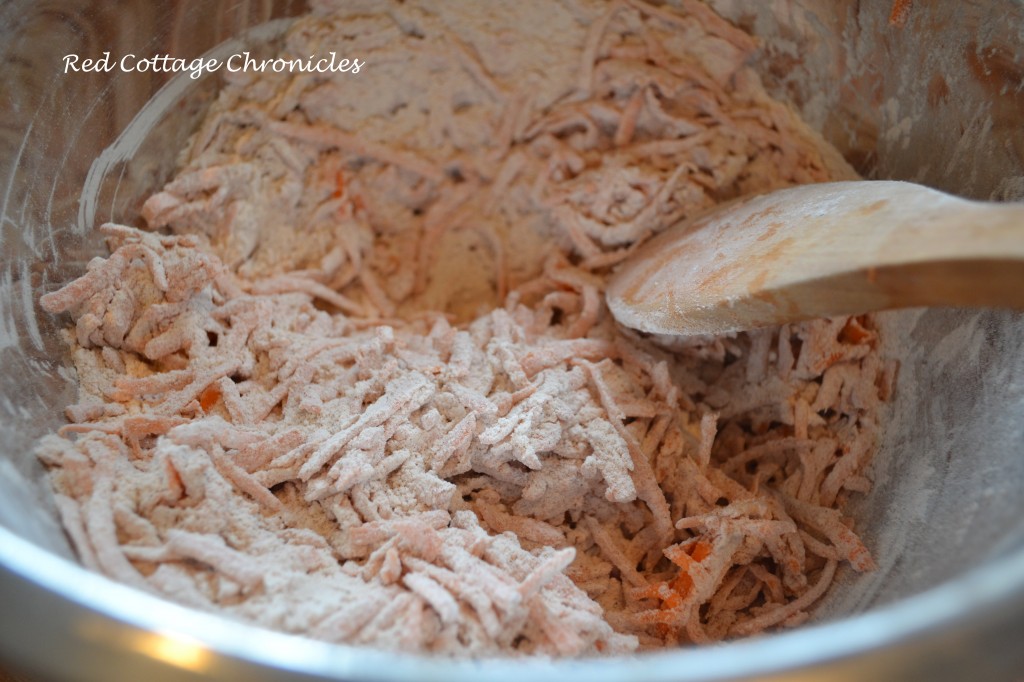 Knowing you can choose to whisk by hand instead of using the mixer just to slow down the process and take more time in the kitchen!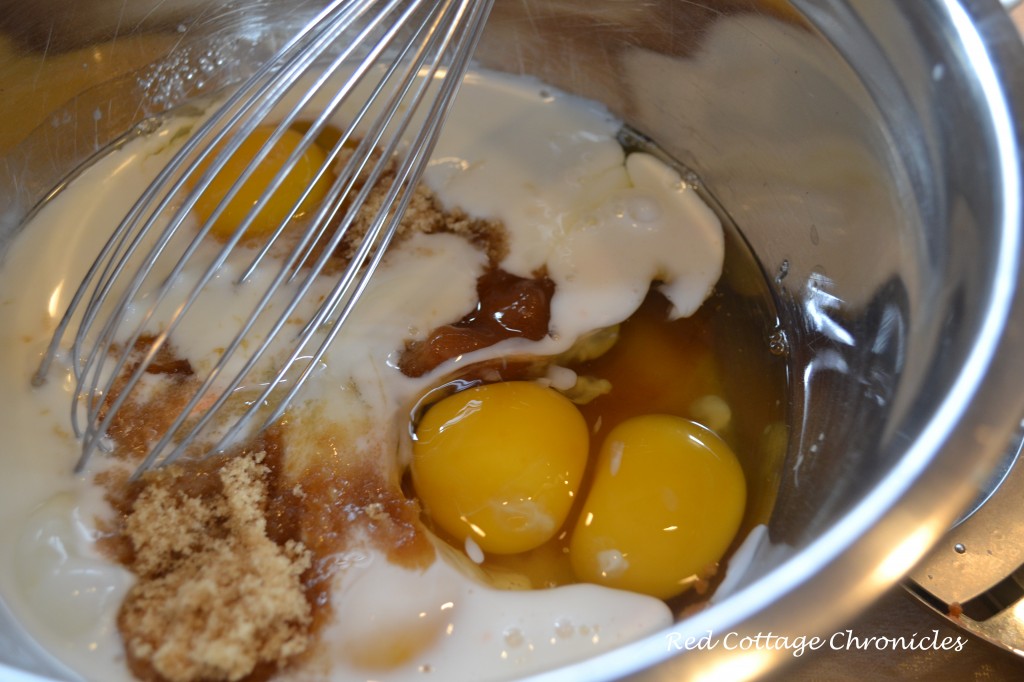 Putting this into the oven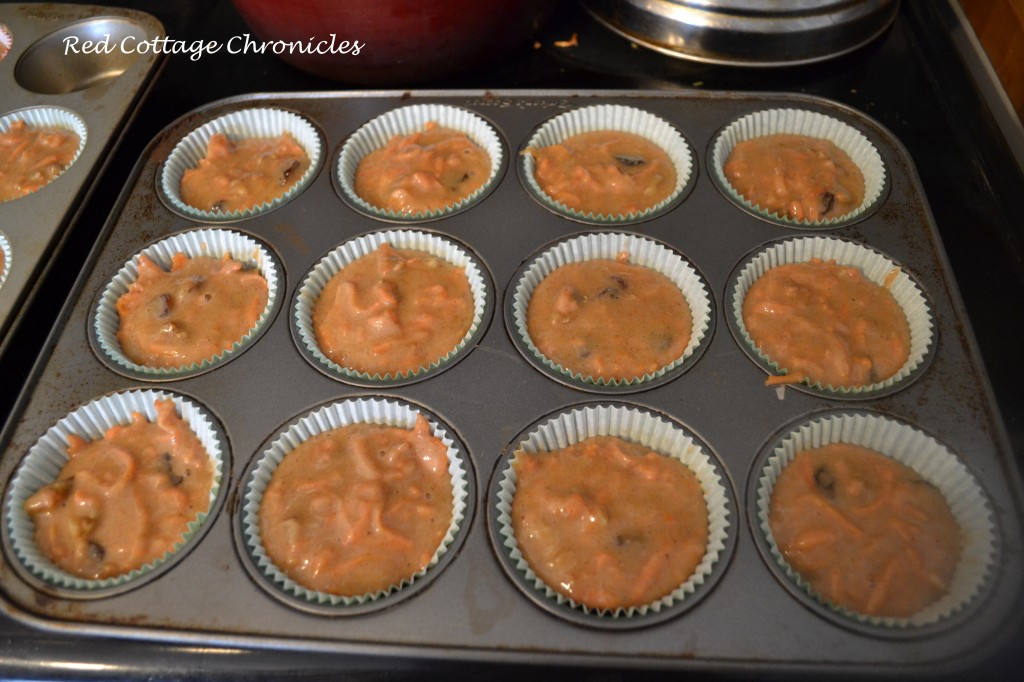 and then taking these out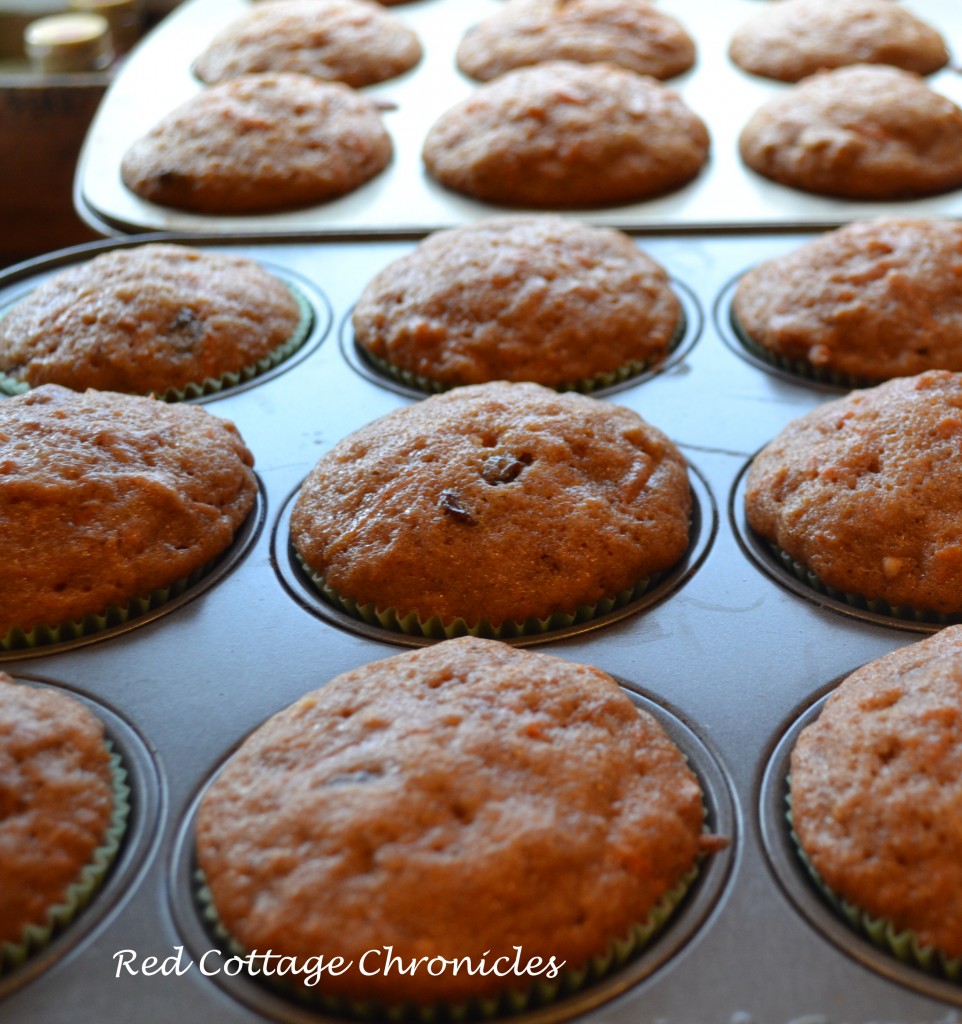 Now its time for the fun part. Decorating.  Swirls or smooth, lots or a little!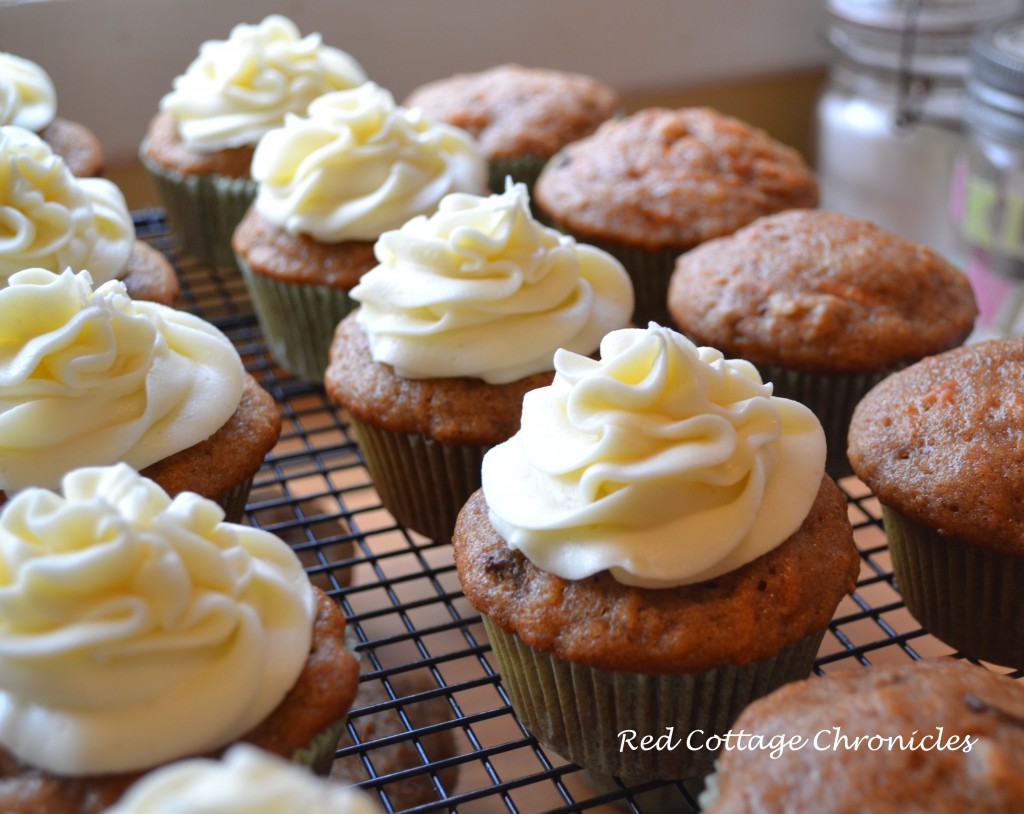 Adding just the right embellishments to make them your own!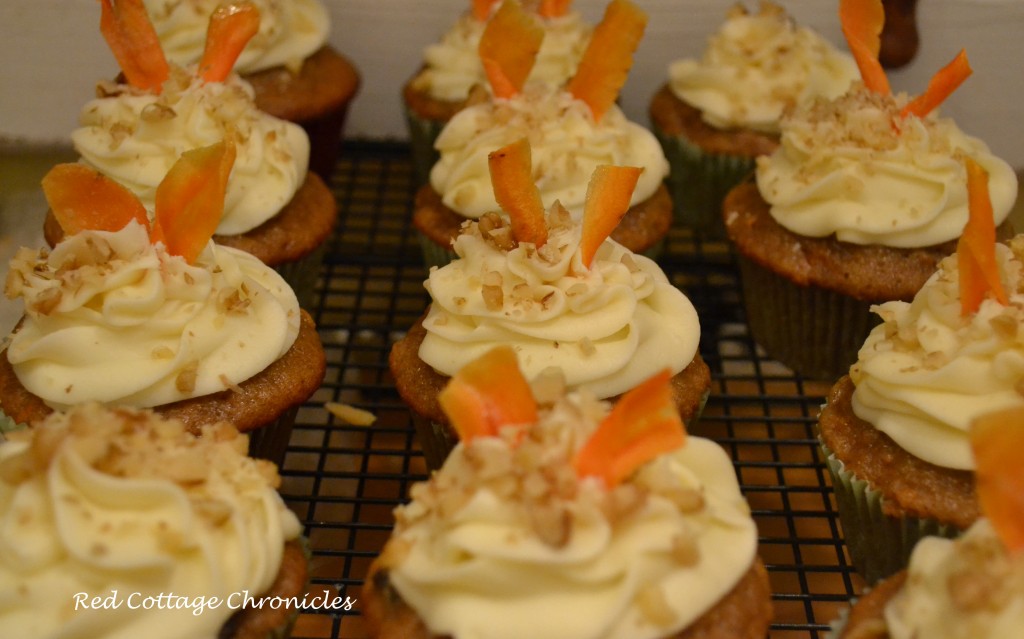 Saving one to savour!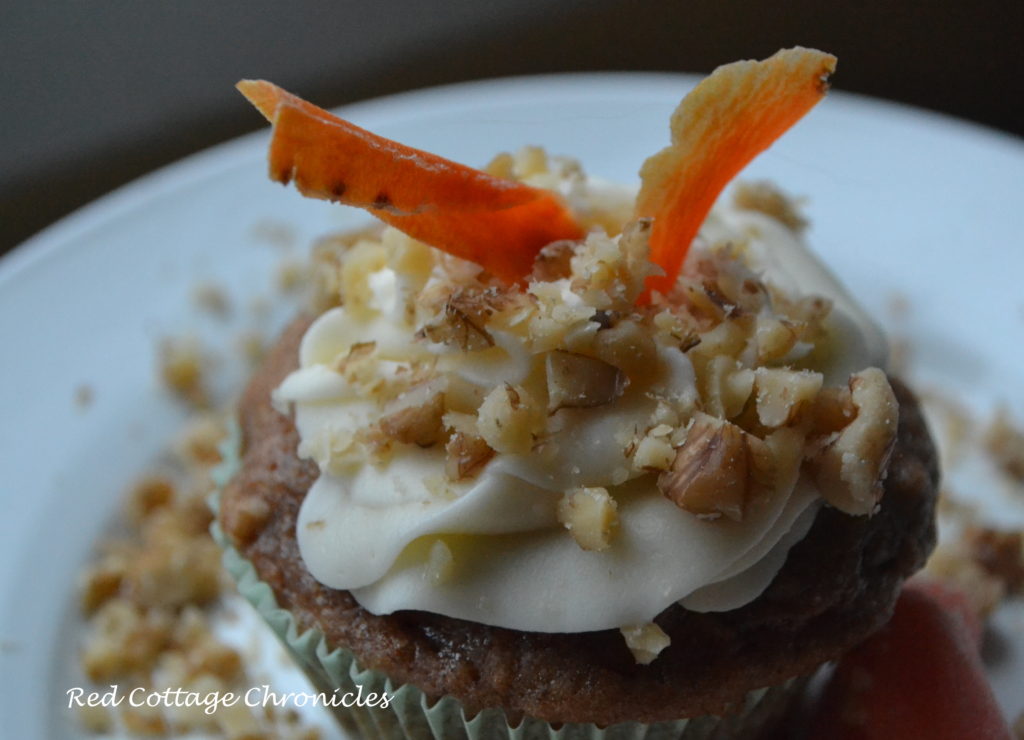 And then packing up the rest to share!!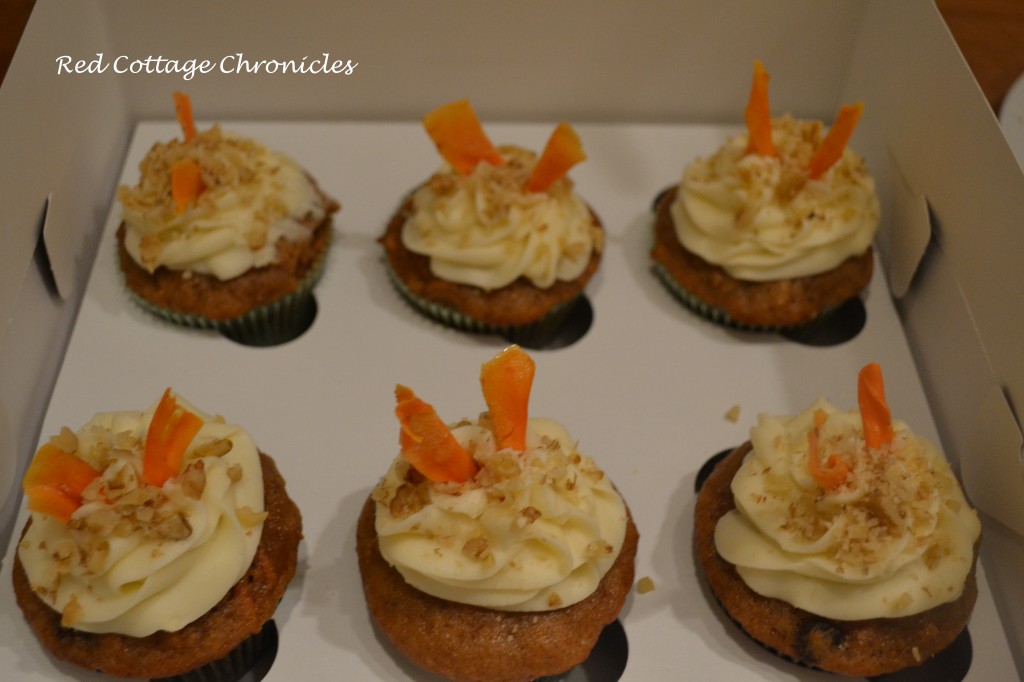 That, my sweets, is therapy!!
Carrot Cupcakes
Prep time:
Cook time:
Total time:
Ingredients
2 1/2 cups all purpose flour
1 1/4 tsp baking powder
1 tsp baking soda
1 tbsp cinnamon
1/2 tsp ground ginger
pinch of ground cloves
pinch of nutmeg
1 tsp salt
3 large carrots
3/4 cup chopped walnut
1/2 cup raisins
1 1/4 cup granulated sugar
1/2 cup packed brown sugar
4 extra large eggs
3/4 cup buttermilk
3/4 cup canola oil
FROSTING
1/2 cup unsalted butter
1 pkg cream cheese (8oz package)
2 tsp pure vanilla extra
4 cups confectioners sugar (sifted)
Instructions
Heat oven to 350 degrees and line 20 muffin tins with liners.
Shred carrots either with hand grater or with grating blade in food processor and place in a large bowl. Should measure about 3 cups of carrots.
Into the same bowl sift flour, baking soda, spices, and salt.
Mix throughly until well blended into carrots.
Add walnuts and raisins stirring to blend well.
In a separate bowl whisk sugars, eggs, buttermilk and oil and then add this mxiture to carrot mixture, stirring until blended.
Fill each cupcake liner about 2/3 full
Bake for 18 to 22 minutes, until wooden skewer inserted in the centre comes out clean.
Place on wire rack to cool completely.
To prepare frosting blend butter, cream cheese vanilla and salt in the bowl of electric mixer until smooth and fluffy. Slowly add confectioners sugar about a cup at a time beating well after each addition.
When cupcakes are cool, pipe frosting on using the tip of your choice, or spread with a spatula!
Spinkle with walnuts if you choose.
I candied some carrot strips to add to mine!!