Although temperatures approached 8 degrees celius yesterday, that didn't stop ice wine lovers from all over Canada descending on Niagara On The Lake to taste icewine vintages from 28 different Niagara Wineries as Queen street turned into an icewine village!
Being a lover of all things sweet, icewine is my favorite! Considered a dessert wine, it is right up my ally!!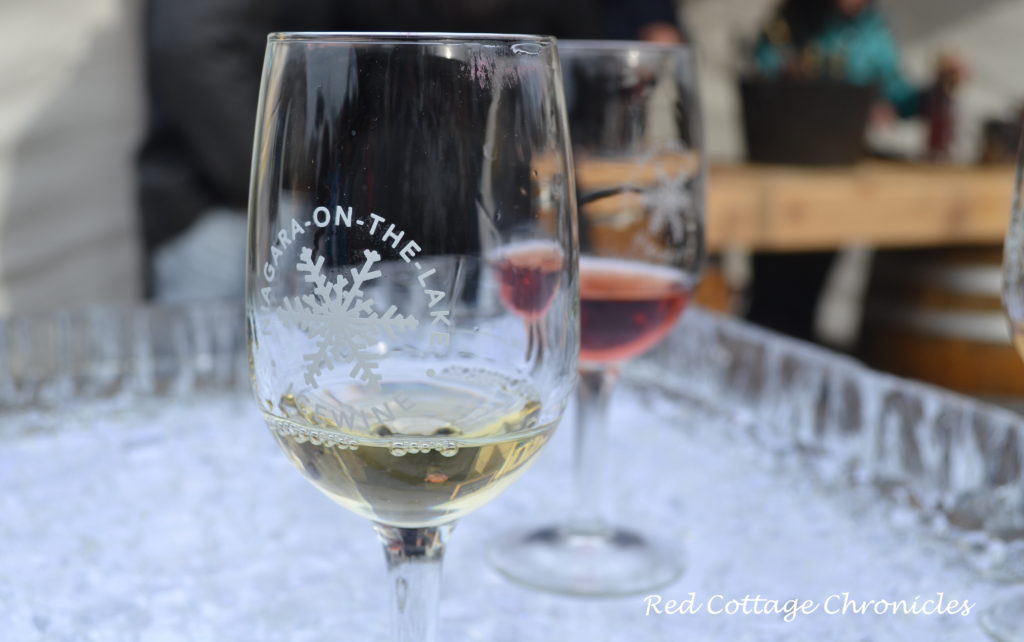 An ice "house" was erected in the centre of the "village" featuring ice sofas and chairs, and complete with an ice bar!
There were bar height ice tables placed throughout the village to rest your glass.
The days sun and warm temperatures started to take its toll, which only made things more beautiful as the ice began to take on a crackled look!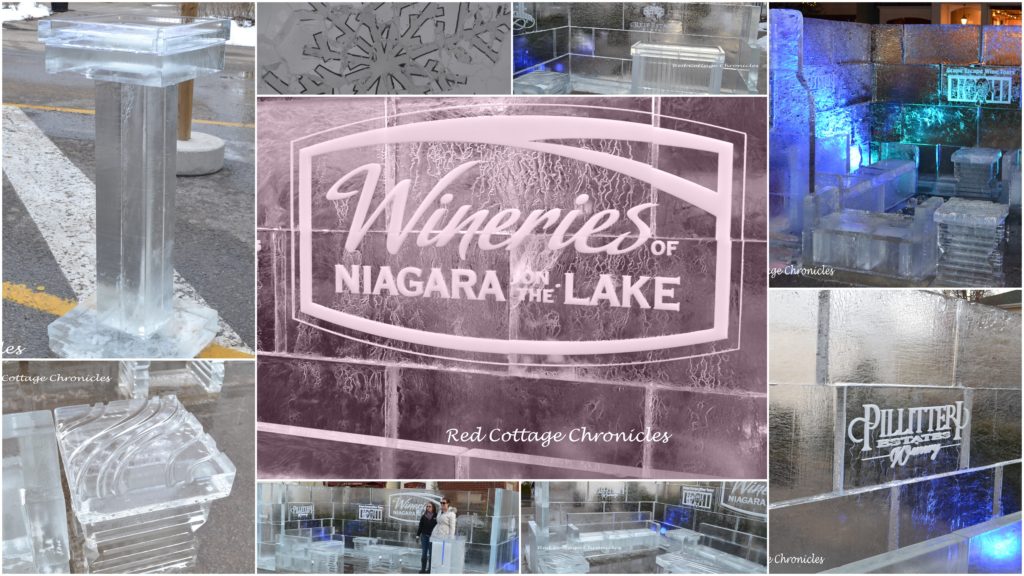 Sometimes referred to as liquid gold, Icewine is made from grapes left on the vine to freeze and harvested, usually in the middle of the night, when temperatures must be -8 degrees. They have to be harvested with a few hours of reaching this temperature and are pressed while frozen. Icewine harvesting results in a very small amount of this sweet nectar , making it a rather expensive bottle of wine. Being a dessert wine, a little goes a long way! It is wonderful poured over ice cream.
Seventy-five percent of all Canadian Icewine comes from Niagara given our cold winters!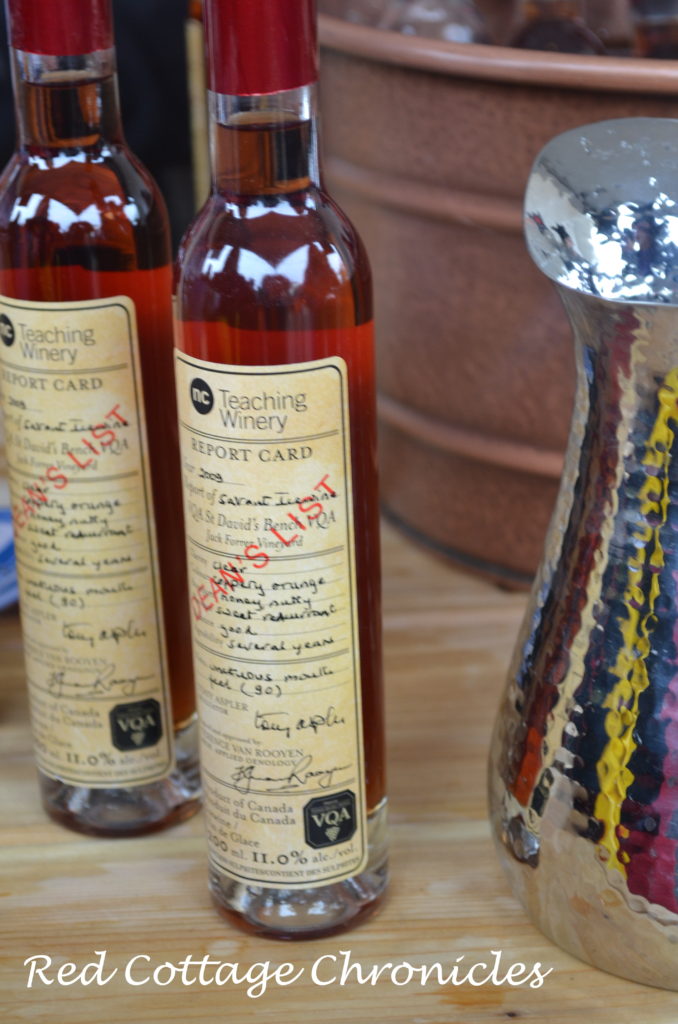 This was by far my favorite. It is from Niagara College Teaching Winery, a mixture of 7 different red grape varieties.
Deans List Savant Icewine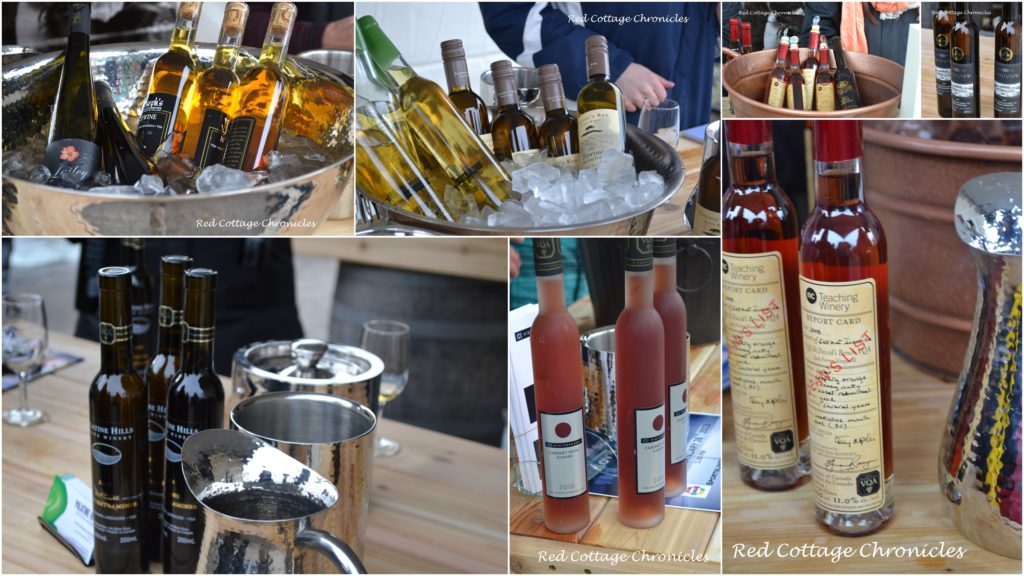 There were so many to choose from!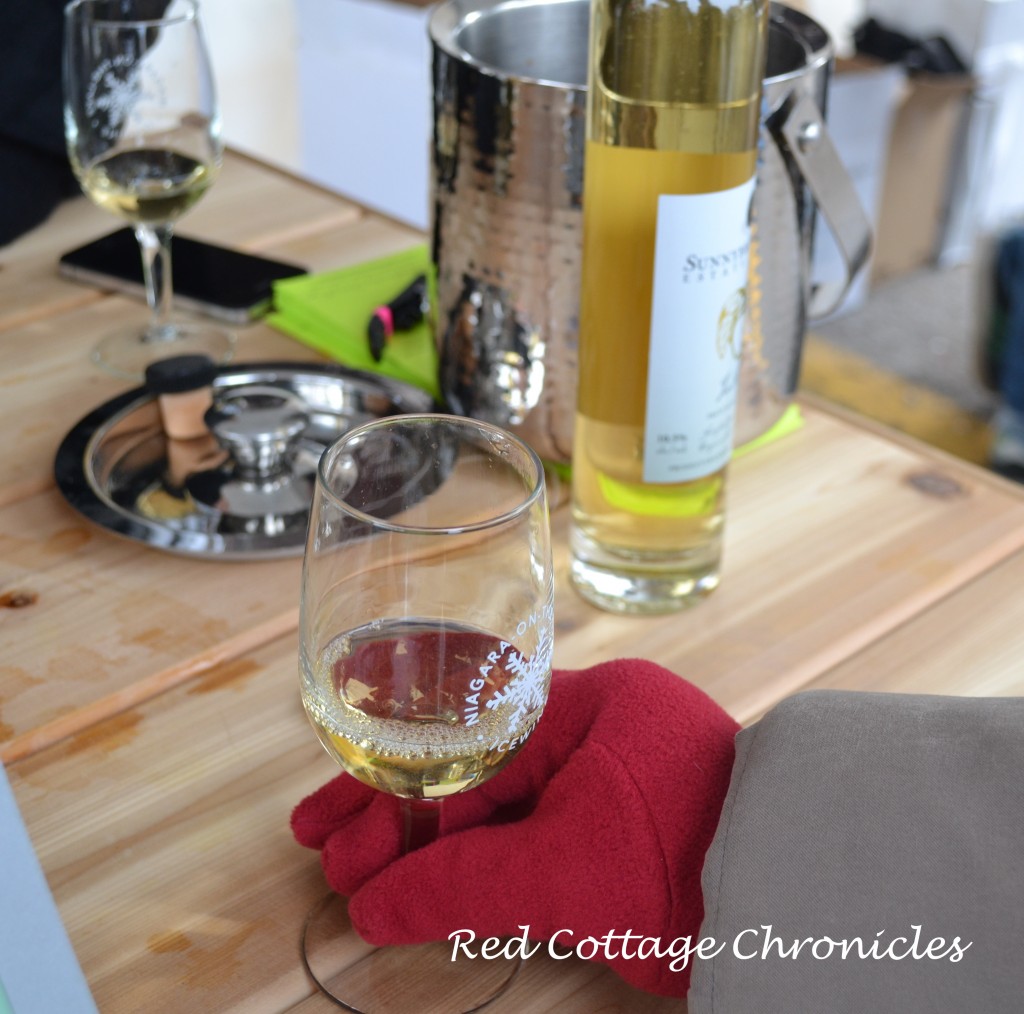 Ravine Winery 2009 Reisling icewine came in a close second on my list!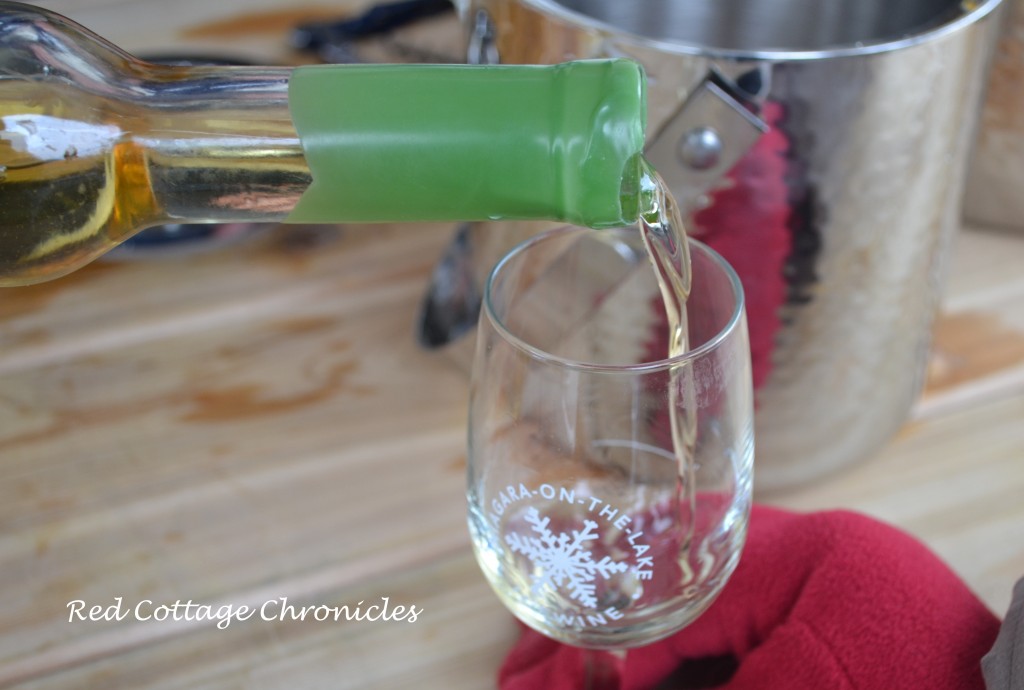 This Gewurztraminer icewine from Between The Lines was another favorite
Local restaurants offered samples of their specialties all pairing nicely with icewine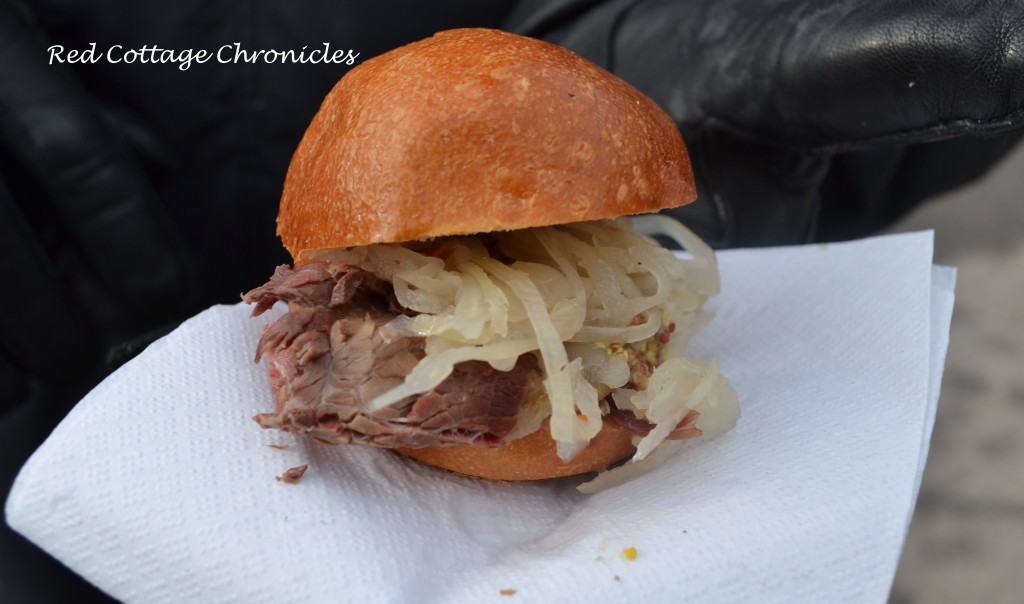 The Mr. tried a smoked brisket with a grainy mustard and sauerkraut
One of my favorite ways to use icewine I posted about here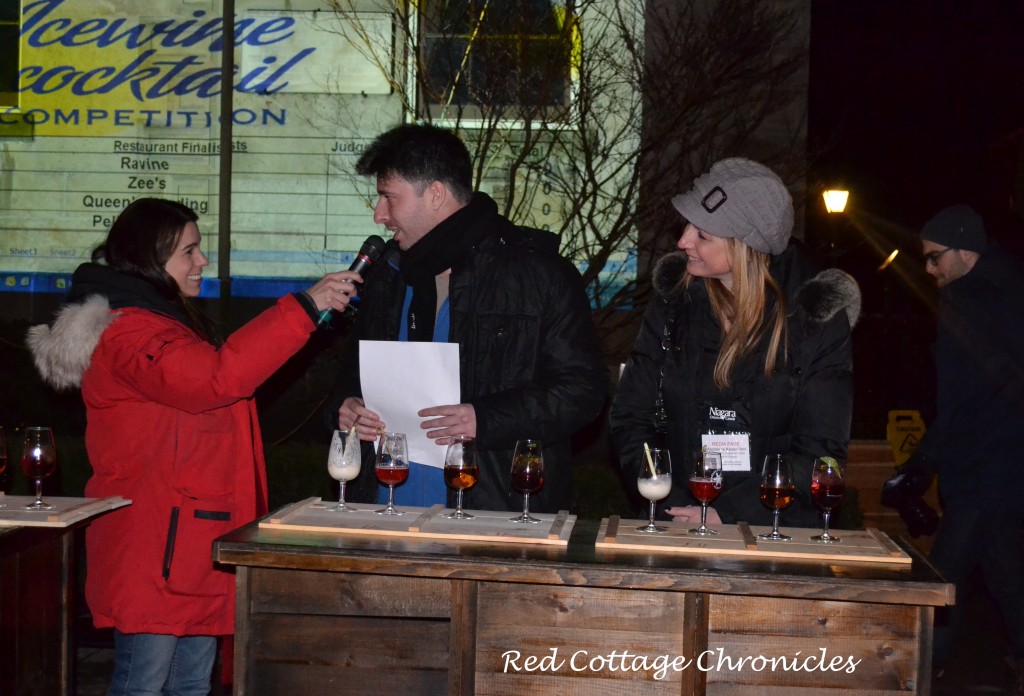 Later in the evening local restaurants competed in an ice wine cocktail contest called Flash and Panache!
Zees restaurant, part of Niagara's Finest Inns won with their Orange Snowberry Martini
1 oz Inniskillin Vidal Icewine, 1/2 oz raspberry sourpuss, 1/2 ounce cointreau, orange sorbet and icewine sugar coated raspberries!
There were also cocktails featuring swedish red berries, marshmellow and cotton candy!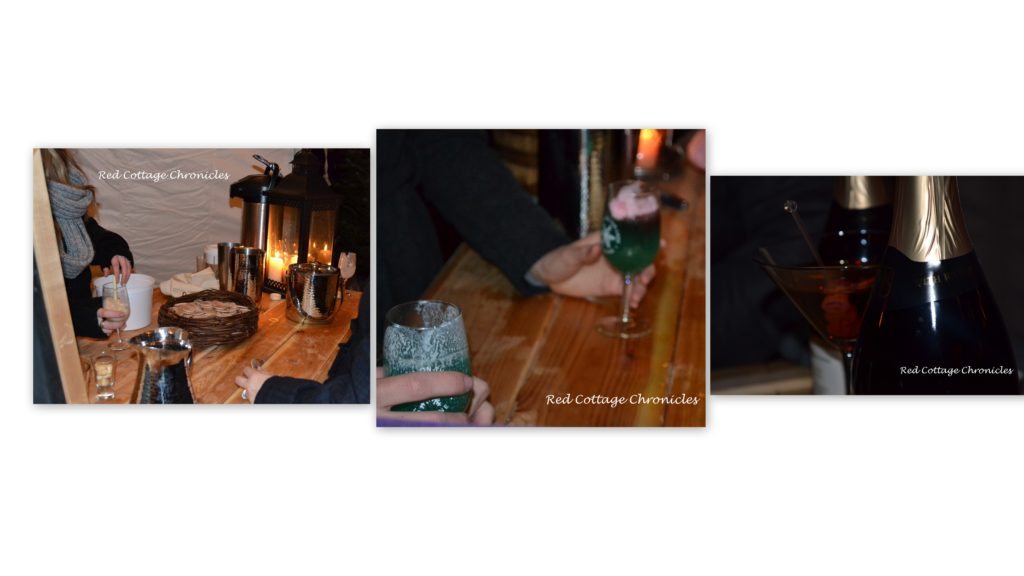 The Charles Inn offered Mulled ice to warm you up!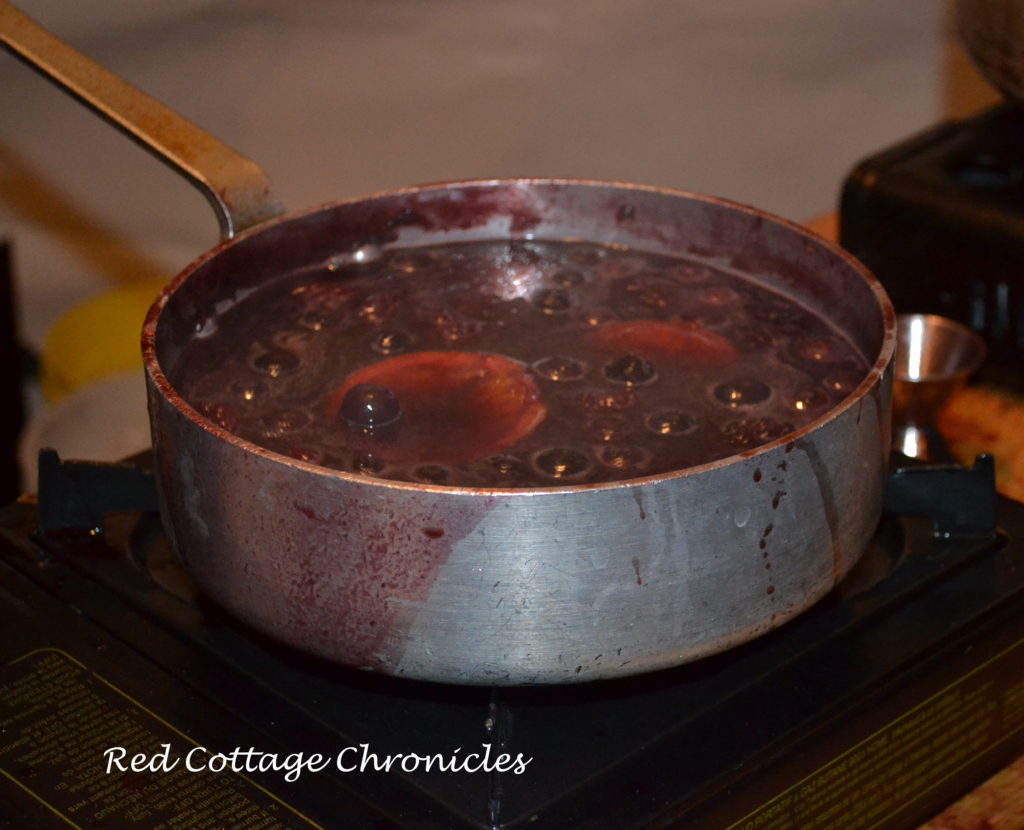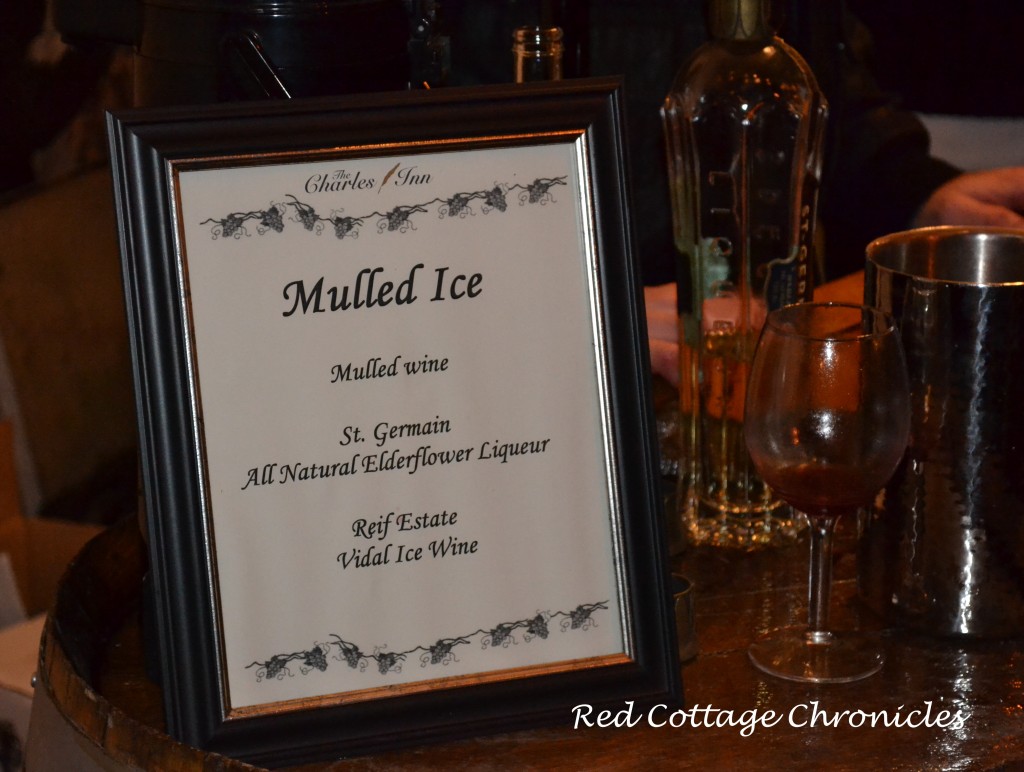 The street was full well into the evening.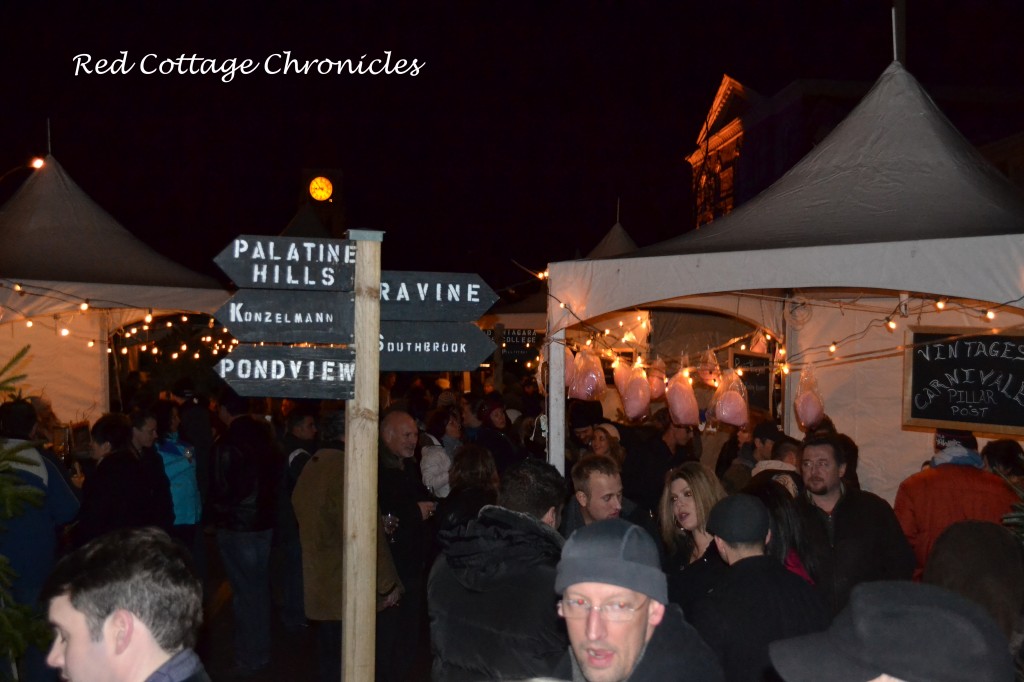 I feel very blessed to live in Niagara! We are able to reap the benefits of harvests all season long. Be it apples in the fall, vegetables and fruit all throughout the summer, or ice wine in winter it really is a great place to be!
Looking forward to Days of Wine and Chocolate in February!! Where wines are paired with chocolate creations ranging from Chocolate Creme Brulee to more savory Chocolate offerings!! !
Wishing you a sweet day!!