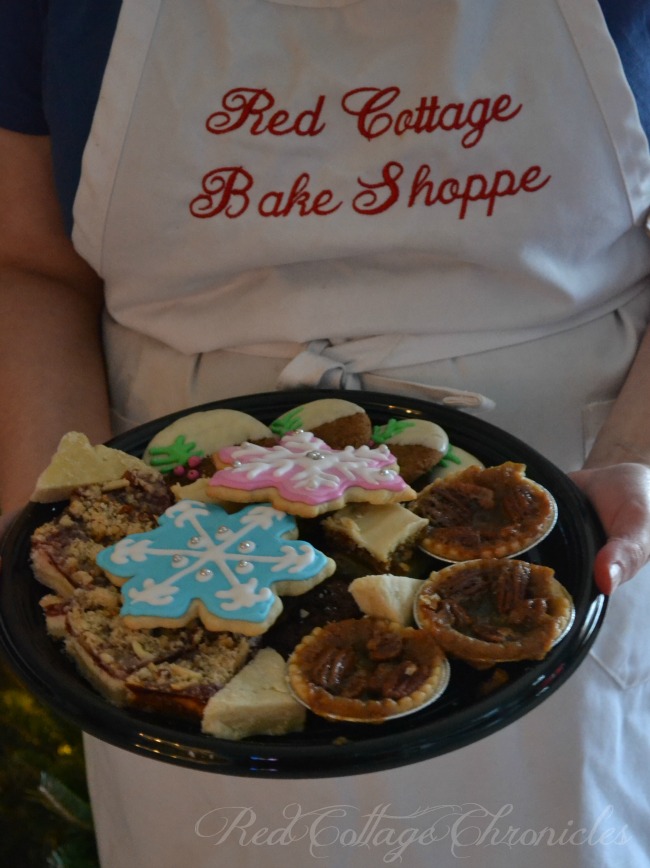 Well the last weekend before Christmas is but a memory!
I spent the weekend doing some Christmas baking and enjoying some beautiful local light displays! Of course there was the usual housework and laundry to add to the mix.  Oh, and did I mention I still had some Christmas shopping to do!
I baked some old favourites like Frosted Squares, Cranberry Cheesecake Squares, and Pecan Butter Tarts.  I also tried a few new recipes including sugar cookies, chocolate dipped gingerbread cookies and peppermint macarons (which ended up in the trash but that is a story for another day!).
We hit the mall to finish up a bit of gift shopping, as well as some grocery shopping given the Christmas marathon is about to begin!
In trying to keep things balanced (hence saving my sanity) this year I took a bit of a time out and went for a ride with the family to check two homes in the area with Christmas lights that give me some serious Christmas light envy!
Of course it was the coldest night of December with a wind chill to boot!  But we braved the cold and while I forgot my iphone at home, Marlie was able to capture a couple of little videos to give you a look at just how gorgeous these light displays are!
The first one is on York Road near Queenston, and is just spectacular! The lights continue all up the driveway and seem to go on as far as the eye can see.
The next house has only been decked is equally beautiful, but the video didn't turn out as well as the first.
Before you check out the video of this house, here are a couple of still pictures I took!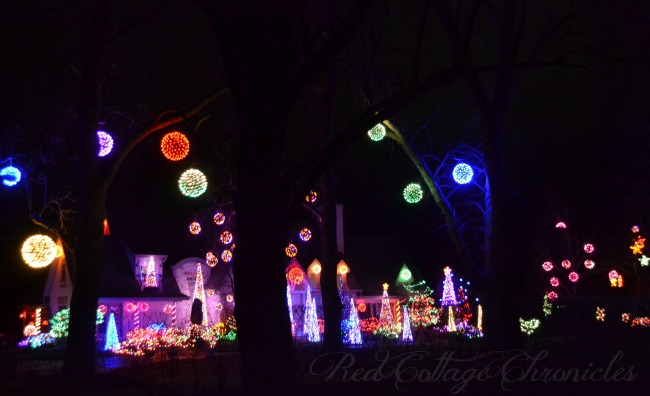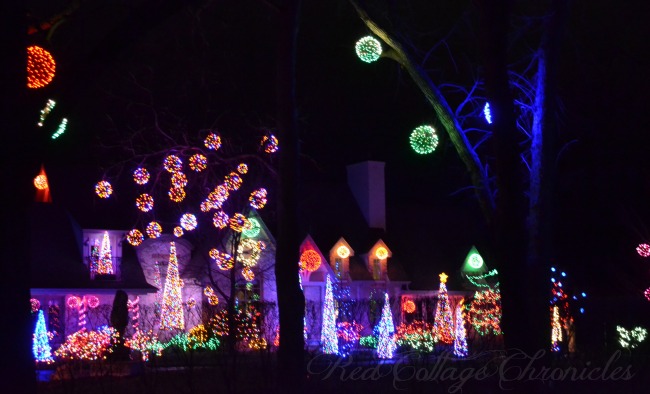 The wind was really blowing and it was hard not to shake a bit!  The huge grapevine spheres hanging in the trees were really swaying that night.
I wish you all could see them in person.   The videos don't give you the full impact of just how pretty they are!
I cannot imagine the work (or the electric bill) that goes into these displays!  Makes me want to plant some big trees in the front yard so we can hang giant grapevine orbs adorned in beautiful lights.
What is your Christmas Light display style?  A simple statement of lights around the eves and the shrubs, or maybe a lawn filled with blow up holiday characters.  Or perhaps somewhere in between!
Until next time….
Maureen