Autumn is my favorite time of year. I love everything about it! I spent this past weekend doing all sorts of autumny things! And I even remembered to take some pictures to share!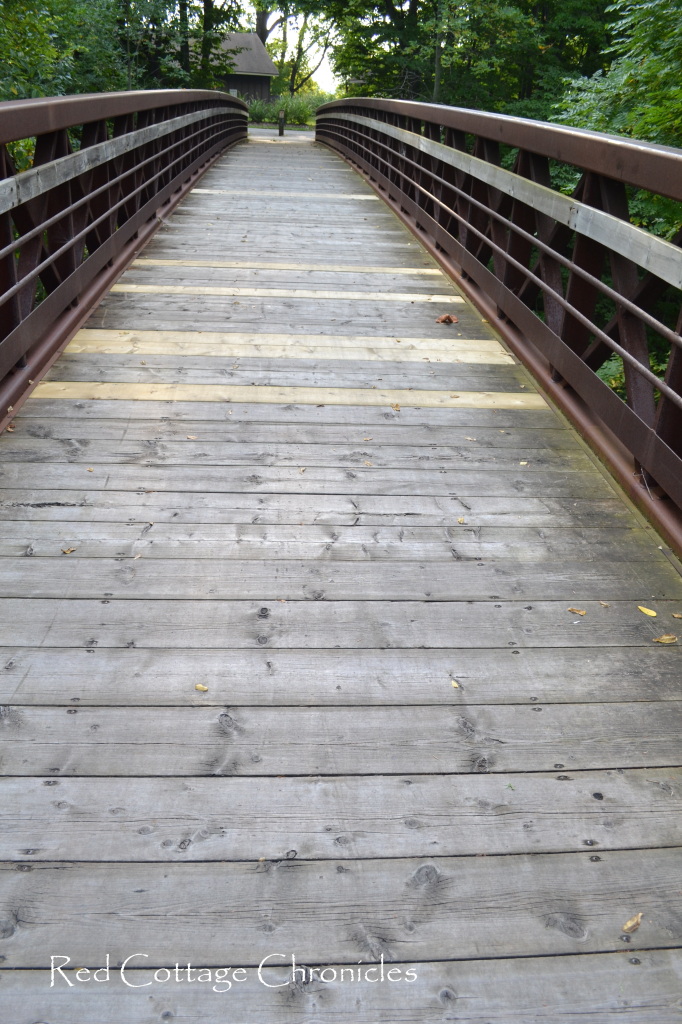 Long walks on a sunny Saturday morning.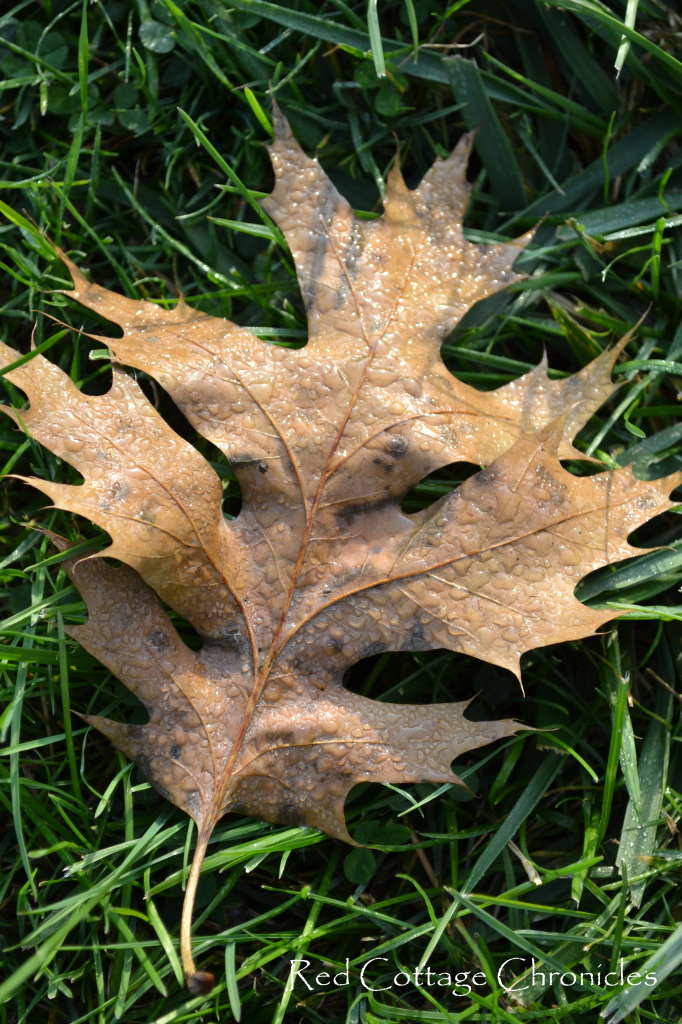 Collected some leaves for autumn decorating around the cottage! (I will be sharing my fall decorating style next week!)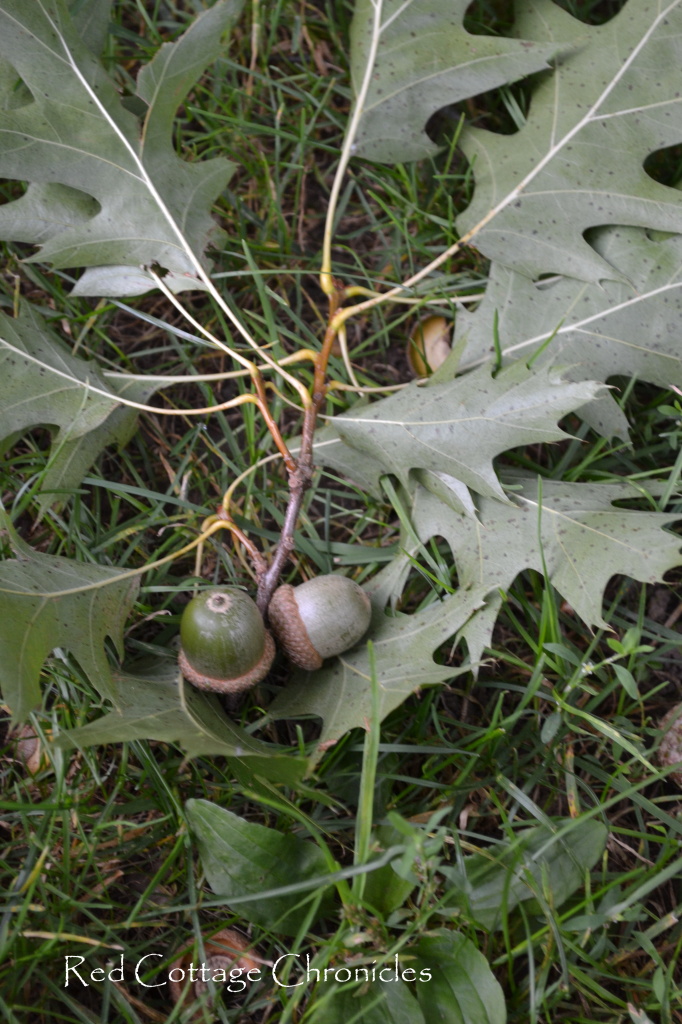 Some acorns too!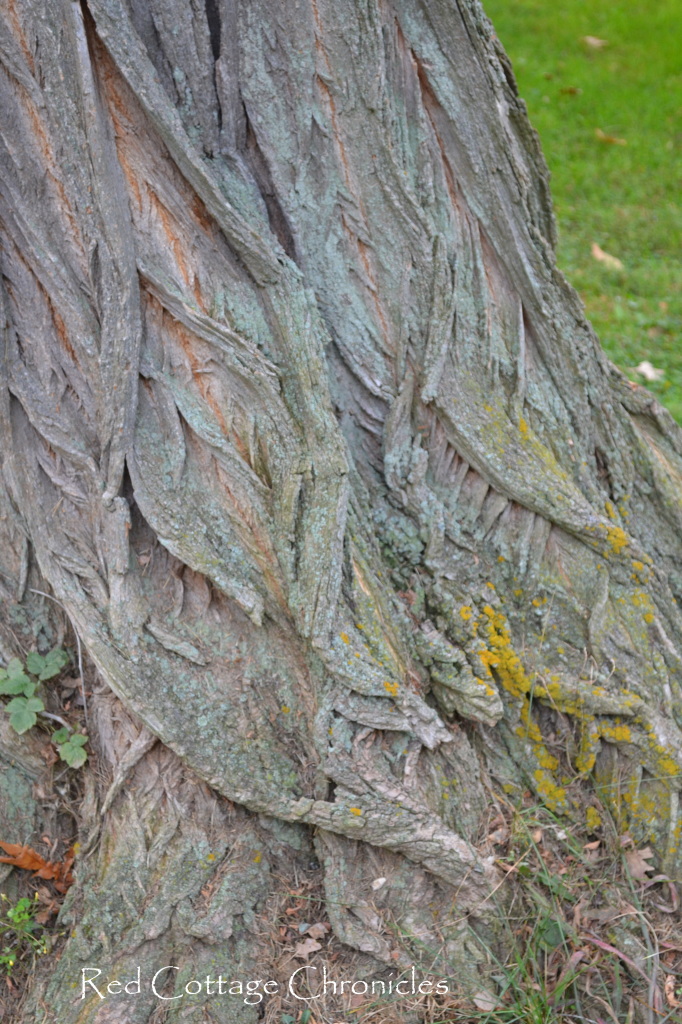 How many times I have walked by this tree and never noticed how cool this bark looks! Like a braid don't you think!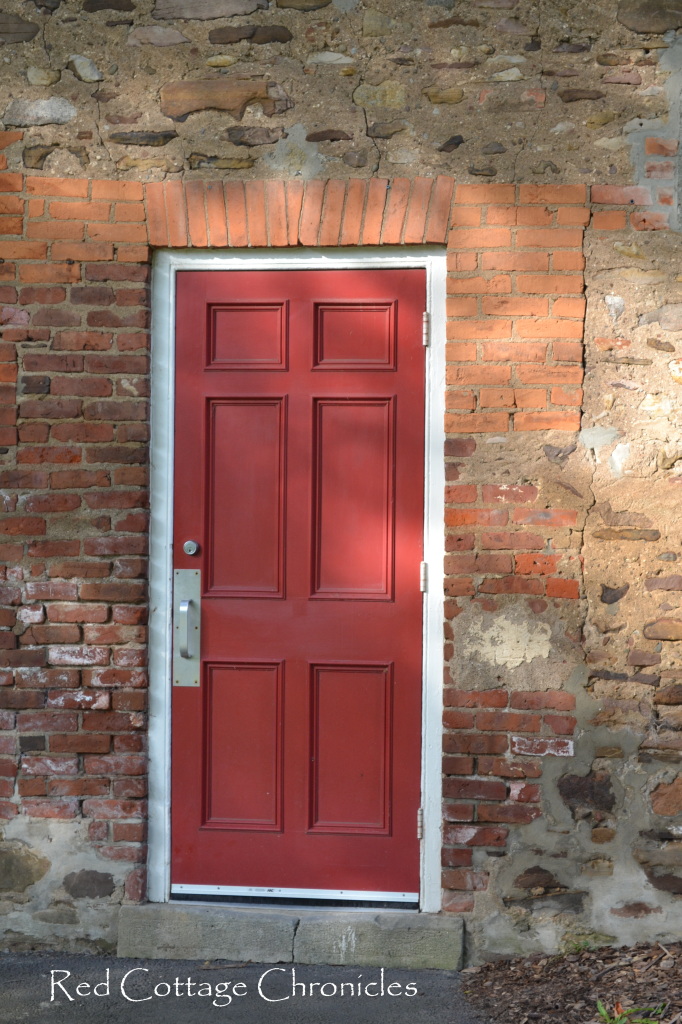 Never seen a red door I don't like! And the layers of bricks paired with the original stone of McFarlane House, built in the 1800's!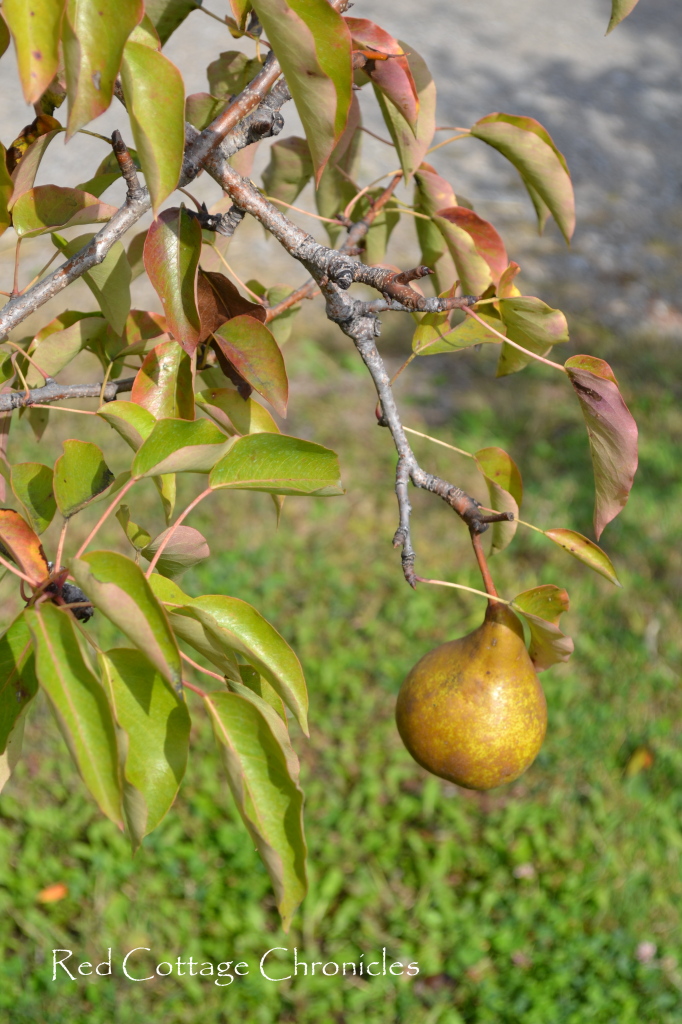 One last pear left on the tree at Windwood Farms! But that is okay 'cause we were there for our annual apple picking excursion!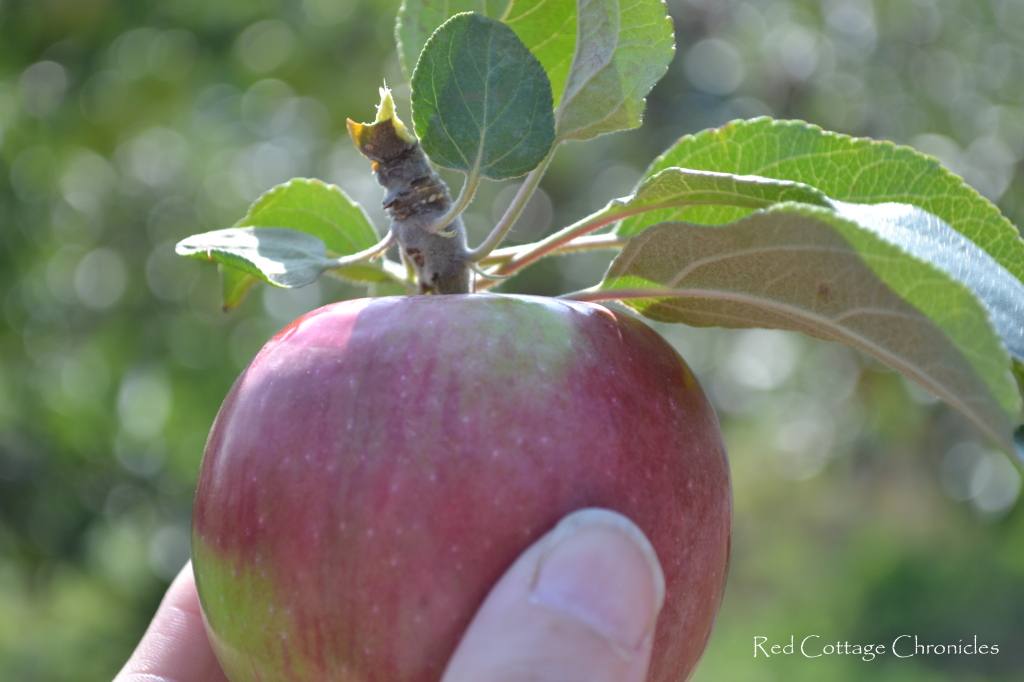 We have so far gone through almost a half bushel of Honey Crisp's and several pounds of McIntosh, Empire and Gala's! I never put just one kind of apples into my apple pies or crisps!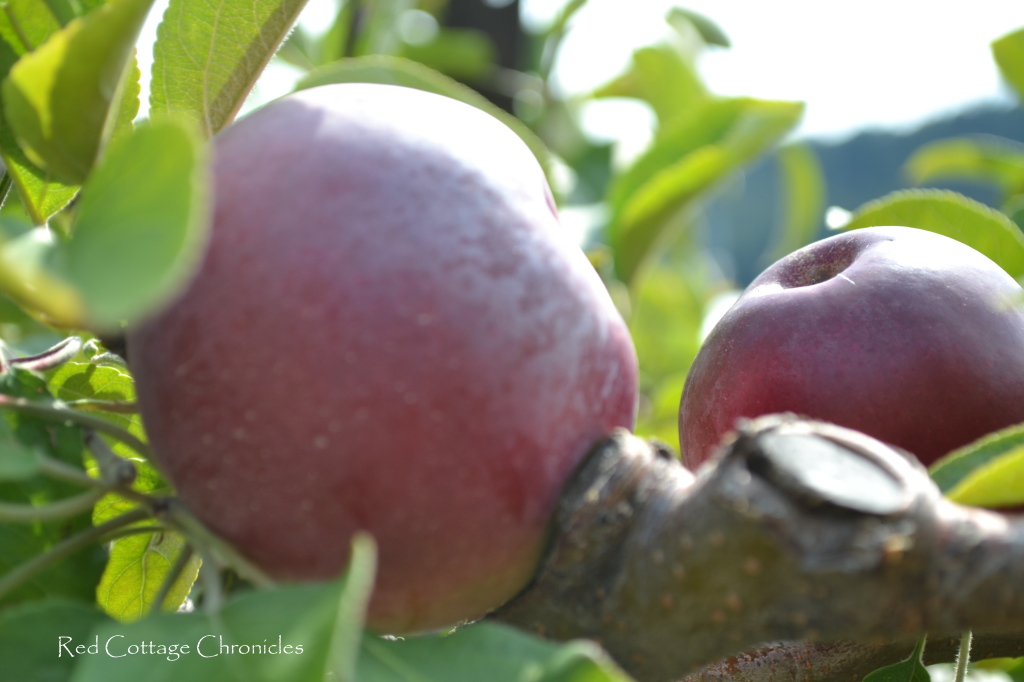 I couldn't bear to pick this one.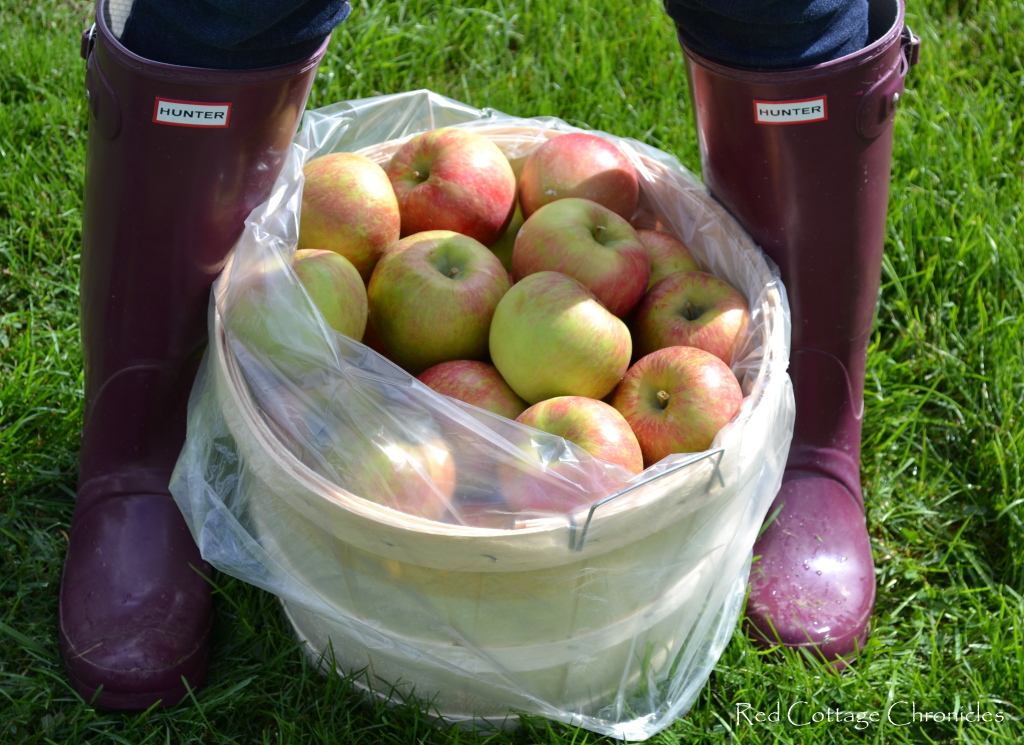 Tripper wanted a piece of the action apple too!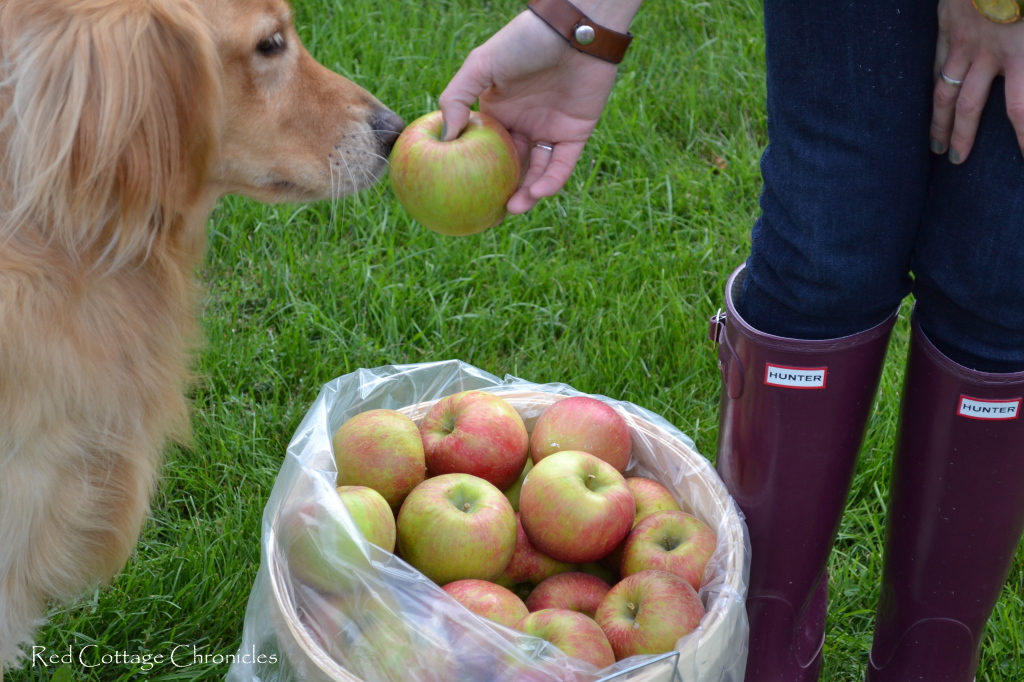 How have you been embracing the arrival of Autumn?
Pop back on Friday when I share a caramel apple stuffed cupcake recipe!