There is always a lot to take in during the first full weekend of December in Niagara On The Lake!  Friday evening begins with the Candle Light Stroll which is always a magical evening.  You can read all about last year's stroll here!  We didn't have snow this year, but it was sure cold enough to know it is almost winter!!
Saturday we go on the Holiday House Tour hosted by and benefiting the Rotary Club.  Six gorgeous homes dressed up for Christmas, several wineries for tasting the latest vintages and a few historical landmarks all decked out in their finest!  Unfortunately no pictures are allowed inside the houses, but I was able to snap a few (with permission) of some of the festive desserts in one home!
Grab a cup of coffee or tea and join me on a photo tour of a some of the sweet sites from a fun weekend….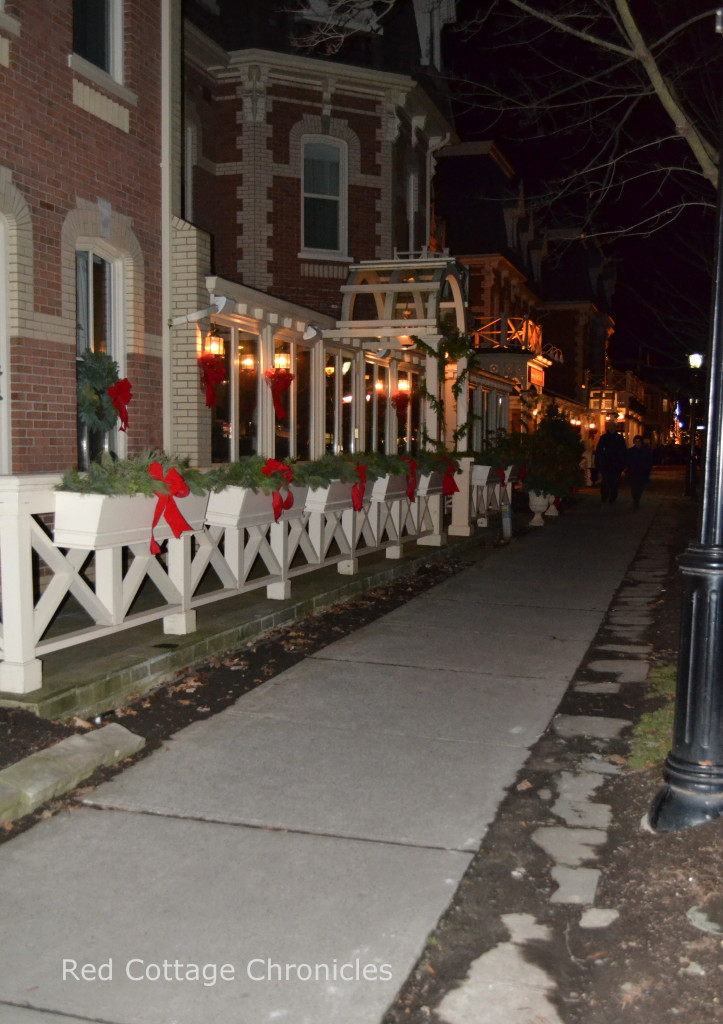 This is the Prince of Wales Hotel, which is a beautiful historic property always dressed up for the holidays!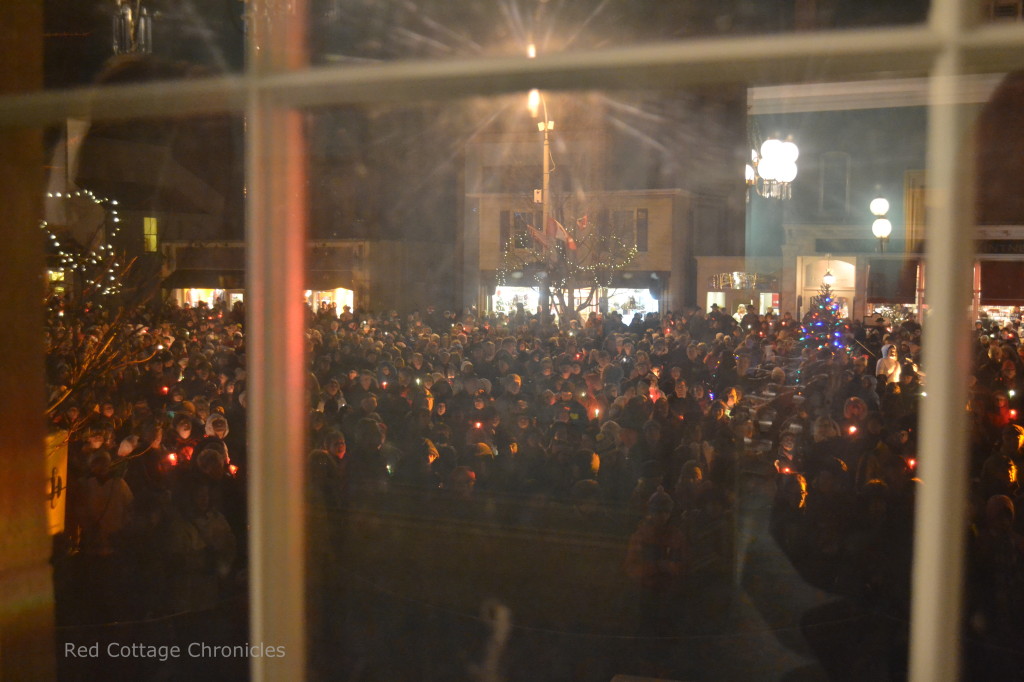 Since my daughter works in the Old Court House (which by the way is said to be haunted, as is much of the town) I was able to go up and take this photo of the crowd beginning to gather down below!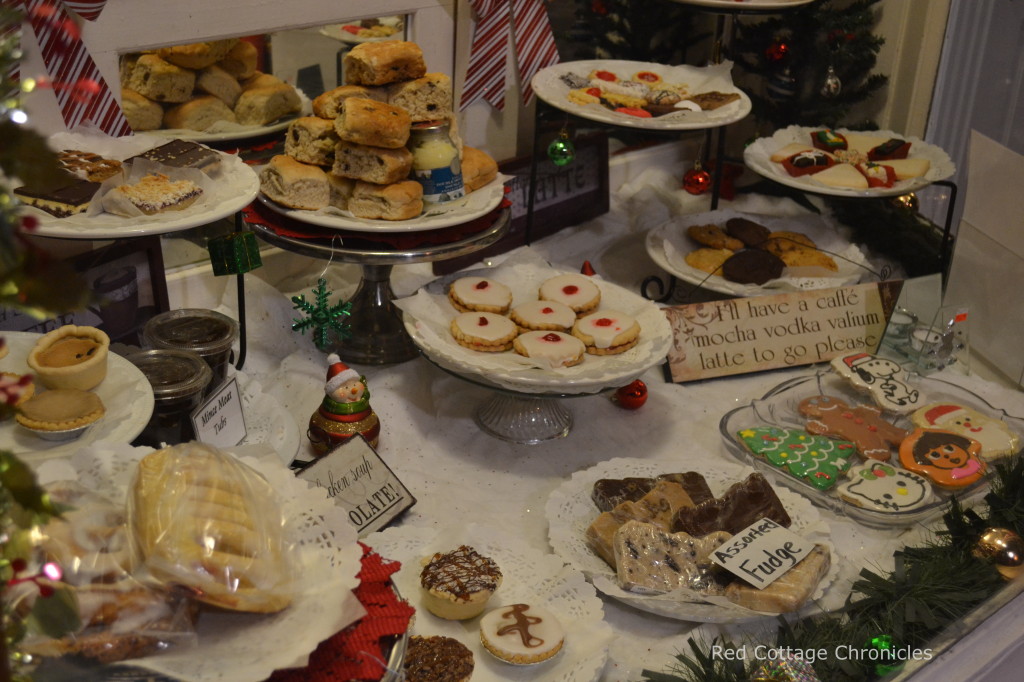 Did a little window shopping!  Visions of sugar plums were certainly dancing in my head my the evenings end!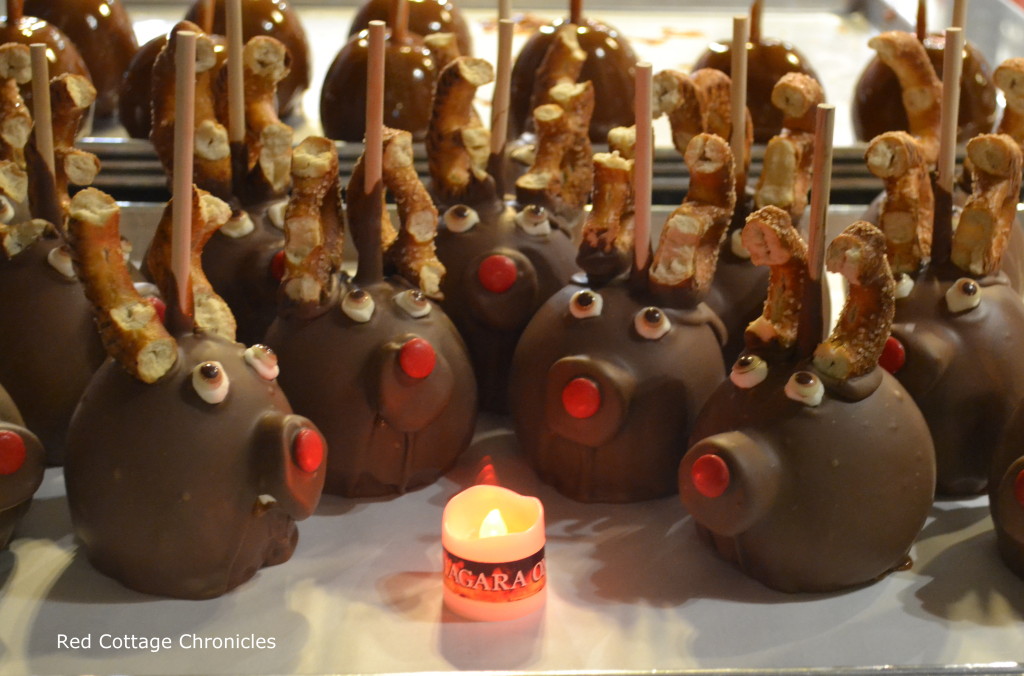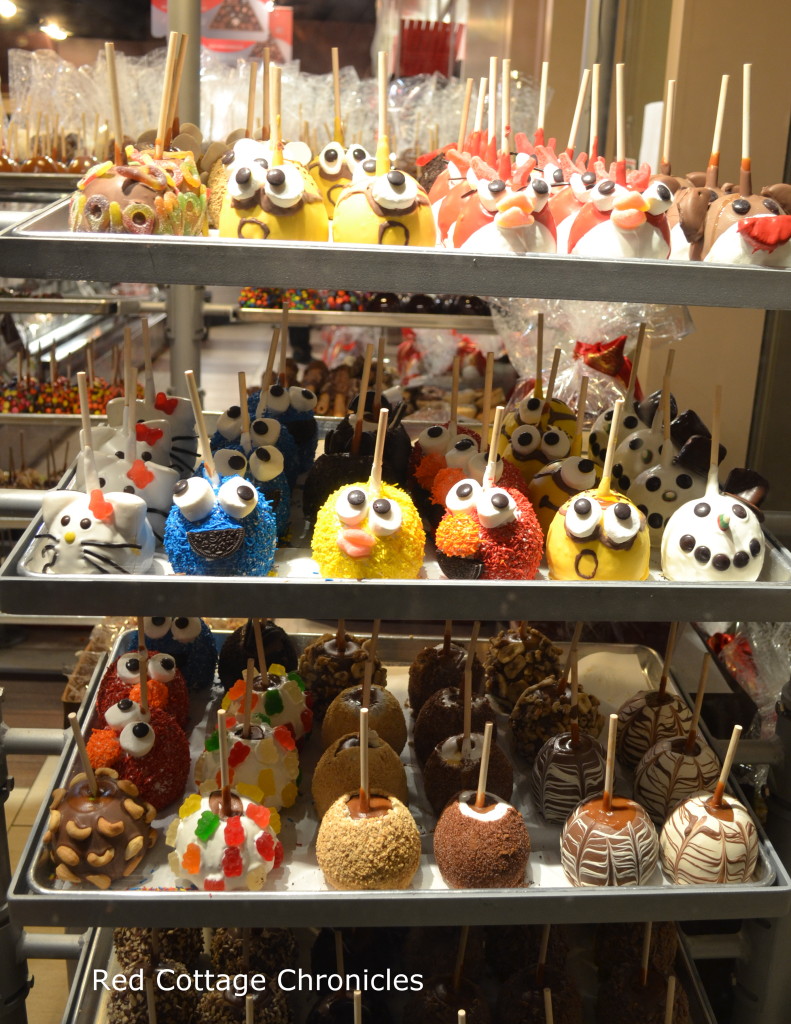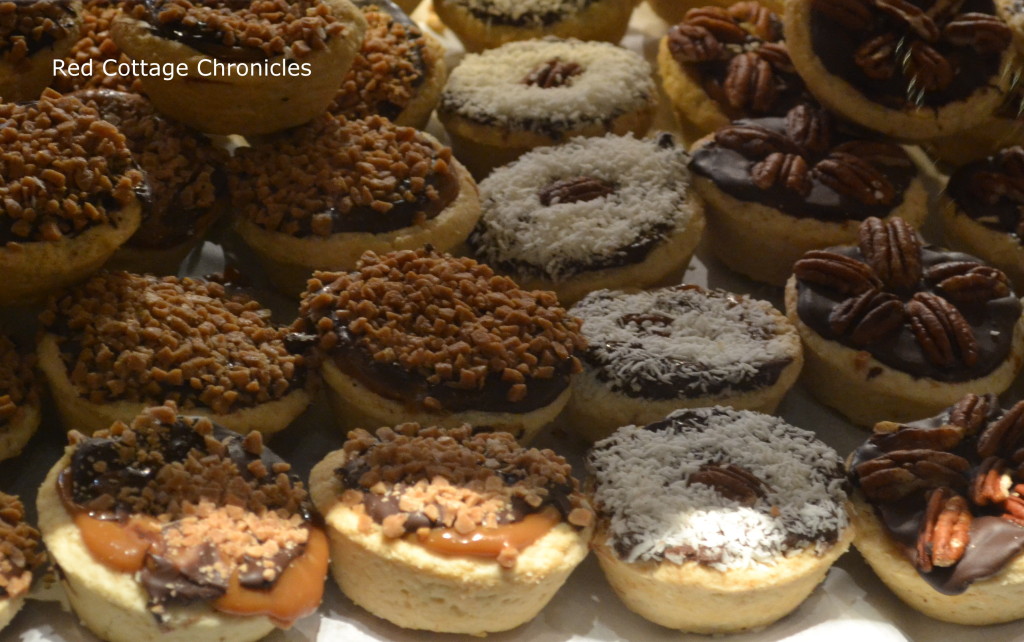 No-one with a sweet tooth will be left disappointed in this town!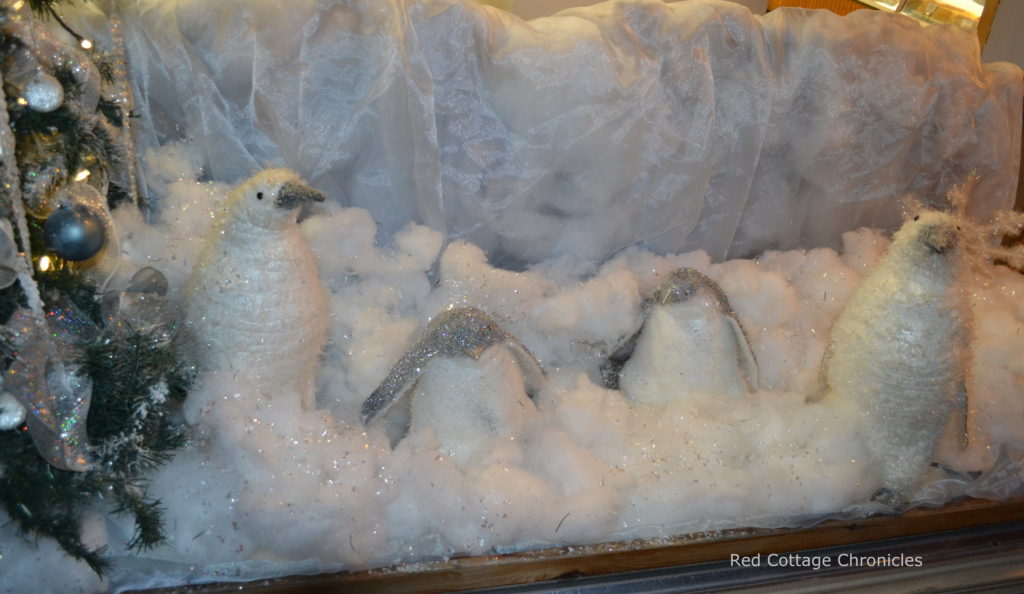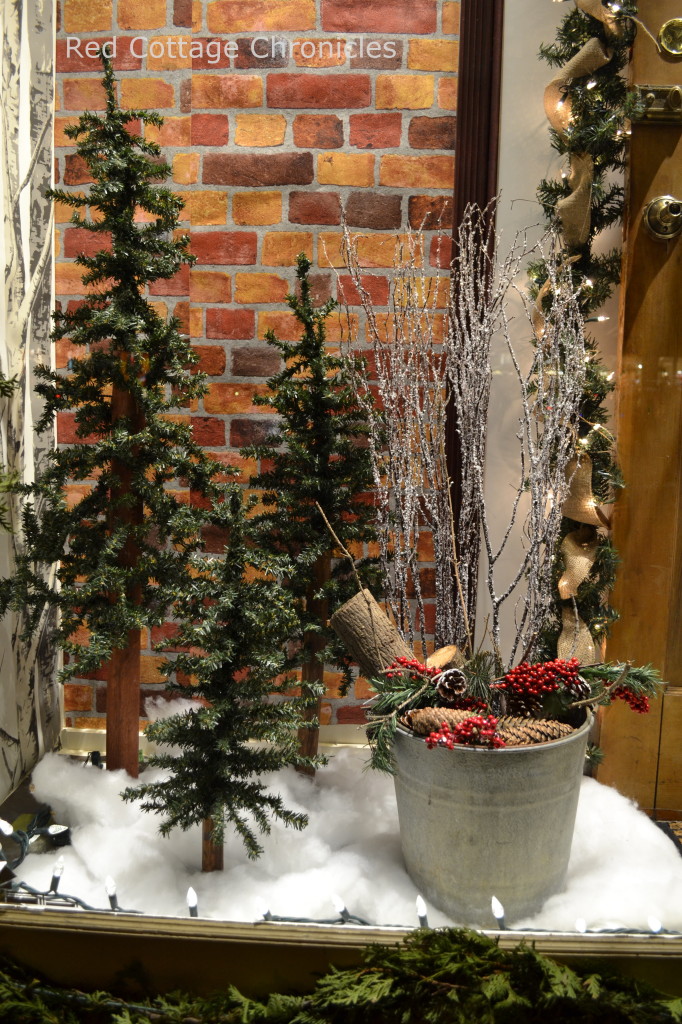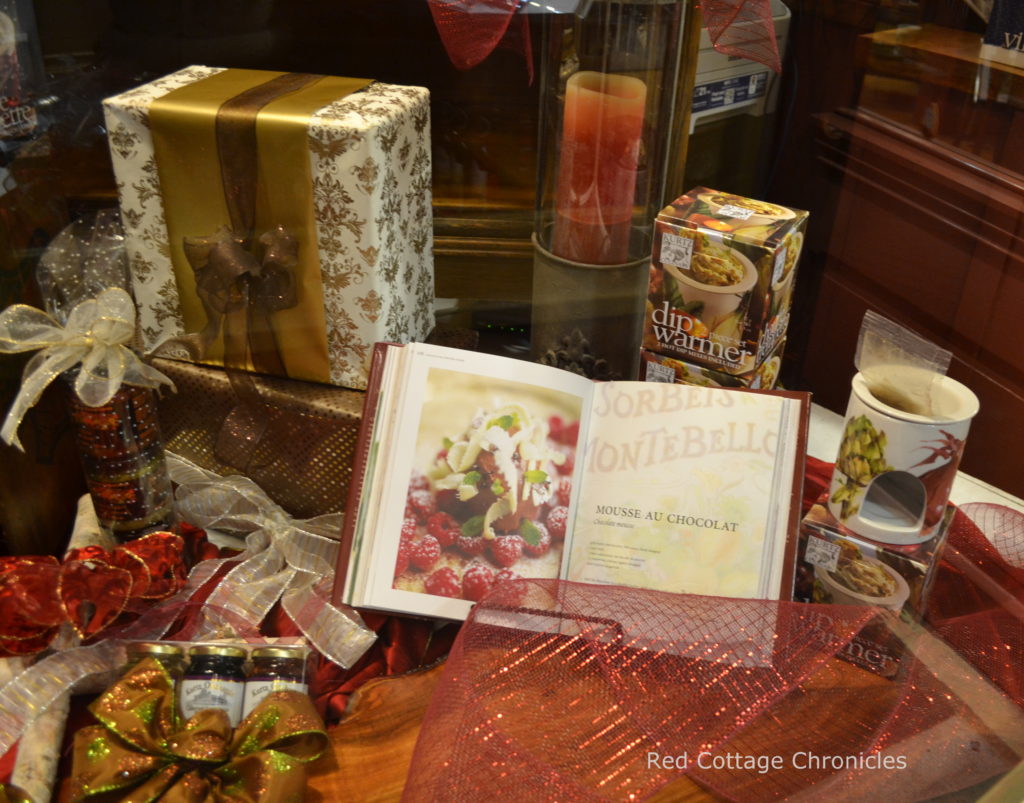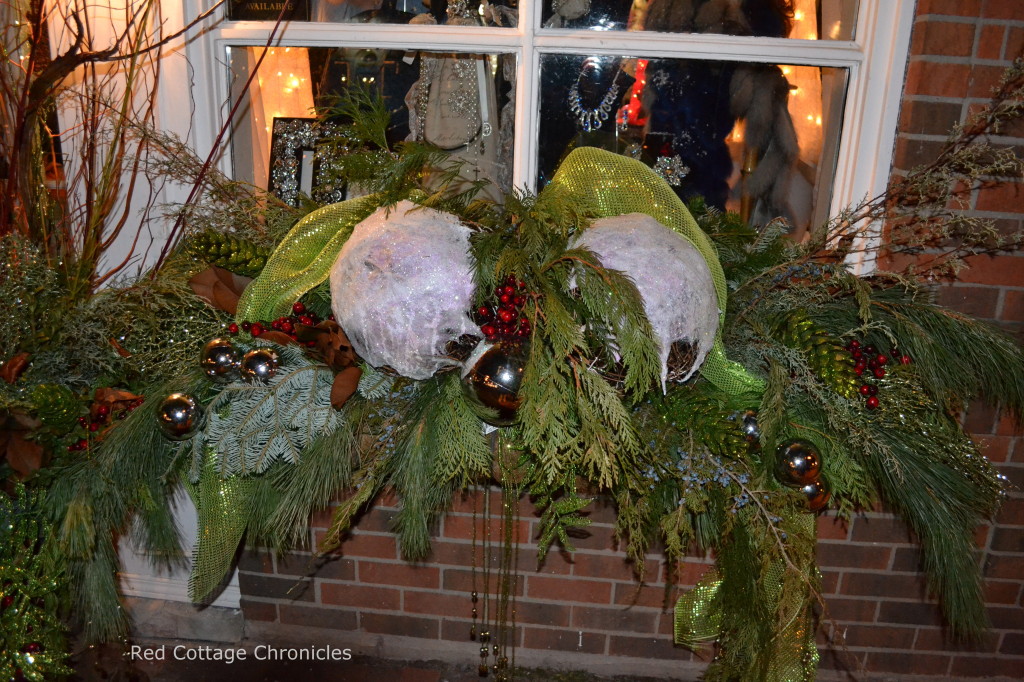 Festive windows both inside and out!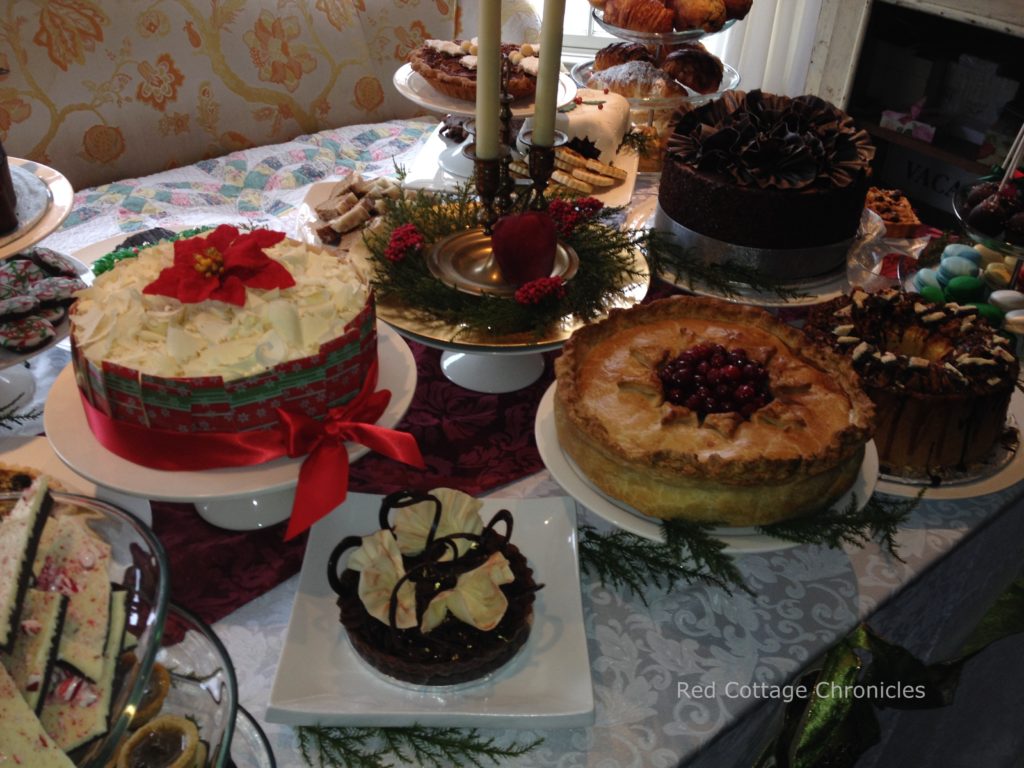 We were not permitted to take photo's inside during the house tour, but I did ask the attendant if I could snap a few of these amazing pastries and desserts with my phone and he gave me the okay!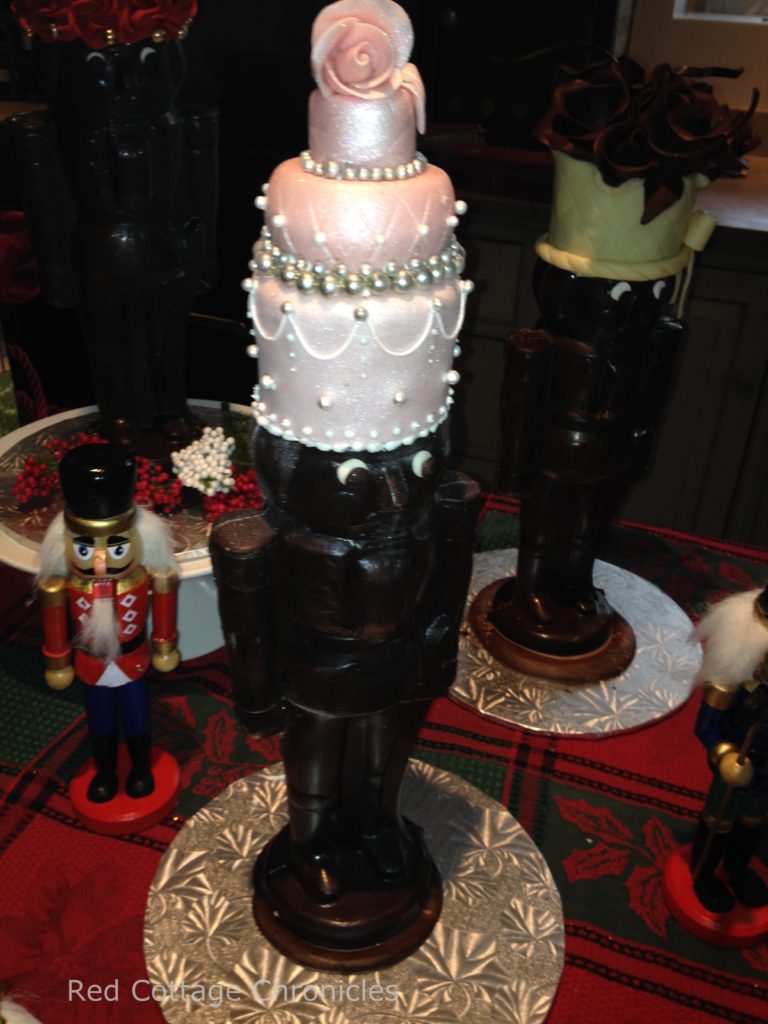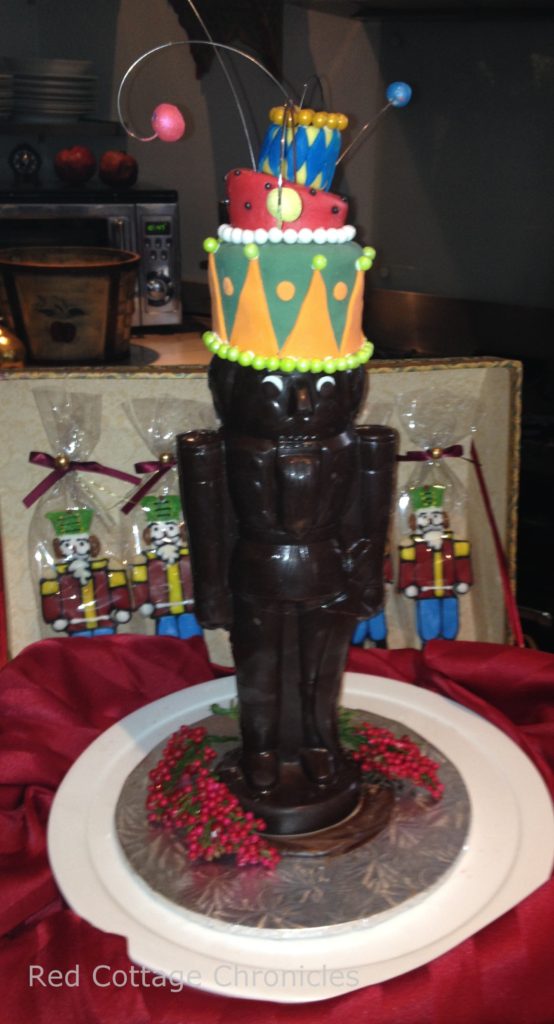 And yes, they are chocolate nutcrackers with mini cakes on their heads!  Does it get any better?!  Willow Cakes and Pastries have some very talented staff! My iphone photos really don't show just how incredible their work really is!
Hope you enjoyed a quick tour of my weekend!  So much sweet inspiration, I have to get back in the kitchen ASAP!