What a weird week this has been.  After a very busy weekend it was back to work on Monday, and then yesterday we were off again to Celebrate Canada Day.  All day I felt like it was Saturday and that I should be off again today, but no such luck!  In any case, it was nice to have a bonus day off during the week!
We celebrated Canada Day with a very casual barbecue with family!
What better dessert to celebrate the Red and White than Red Velvet Cheesecake!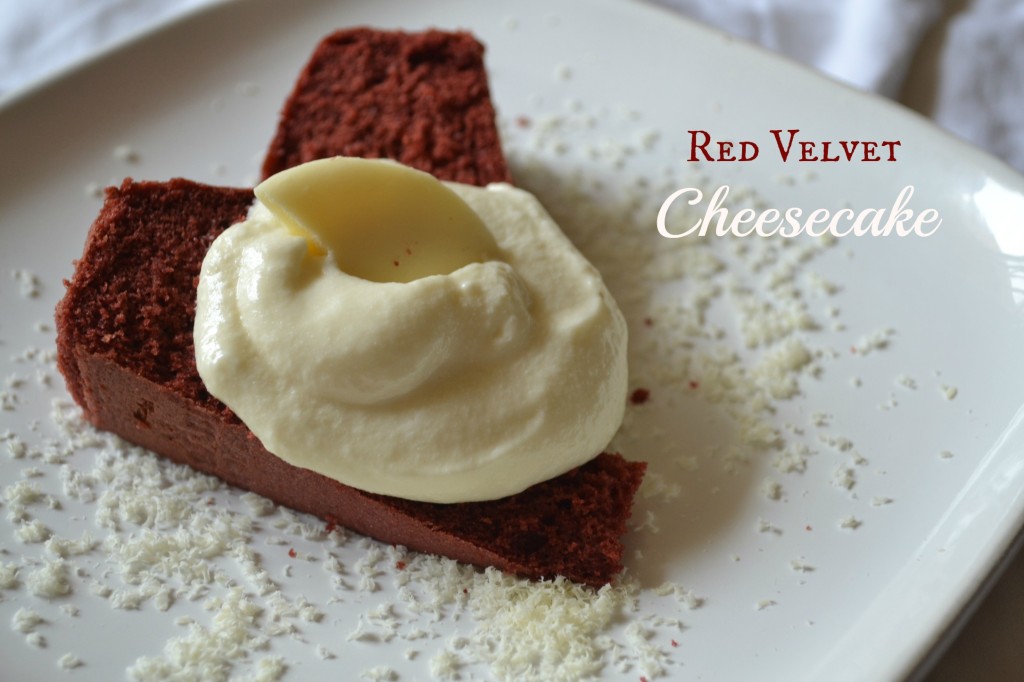 A little unconventional when it comes to cheesecake,  I made a cheesecake "sauce" to pour over top of sliced red velvet cake and topped with a piece of Belgian white chocolate.
You can make it look all fancy schmancy by grating some white chocolate over the plate before serving!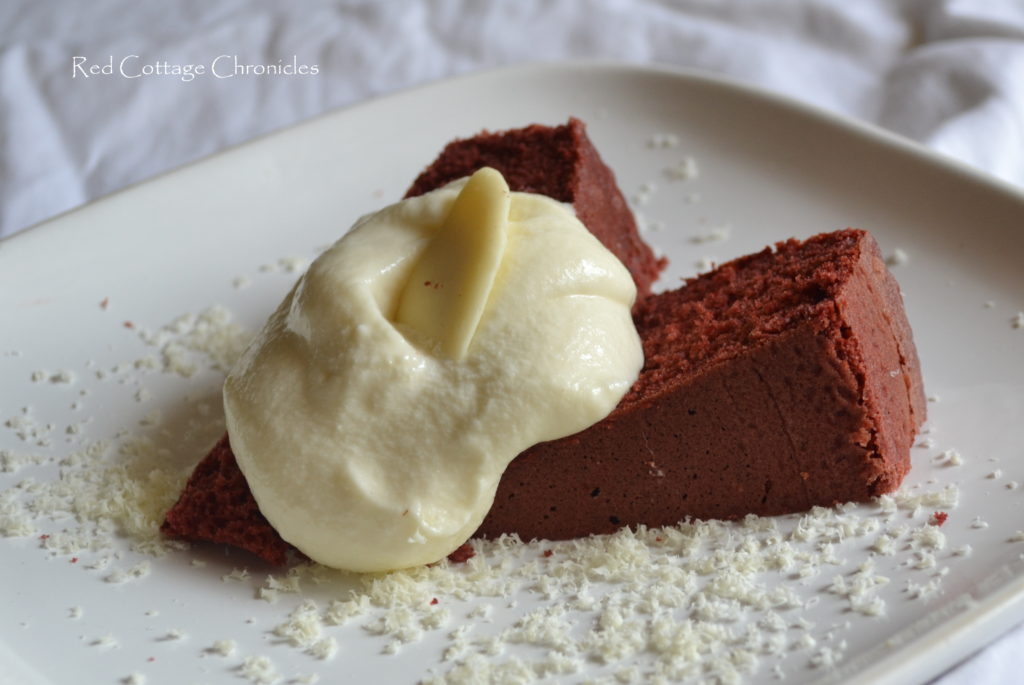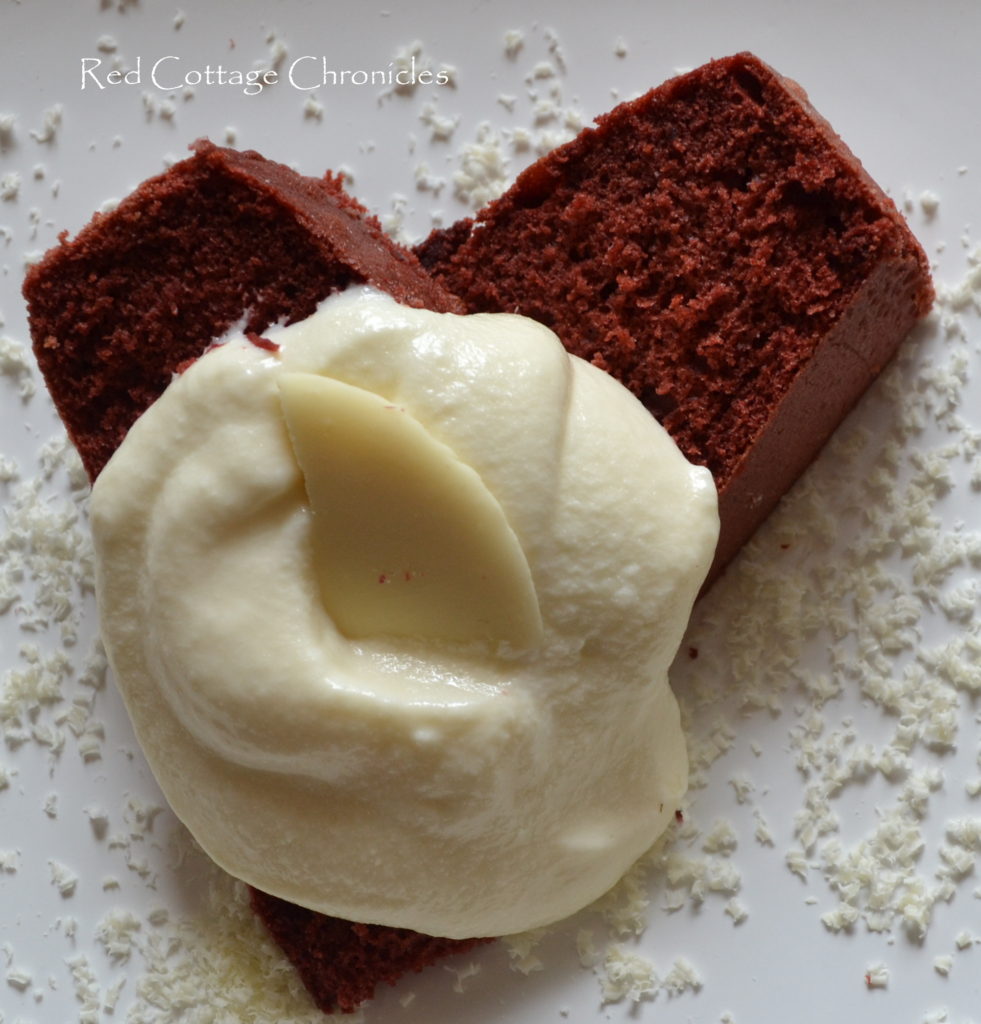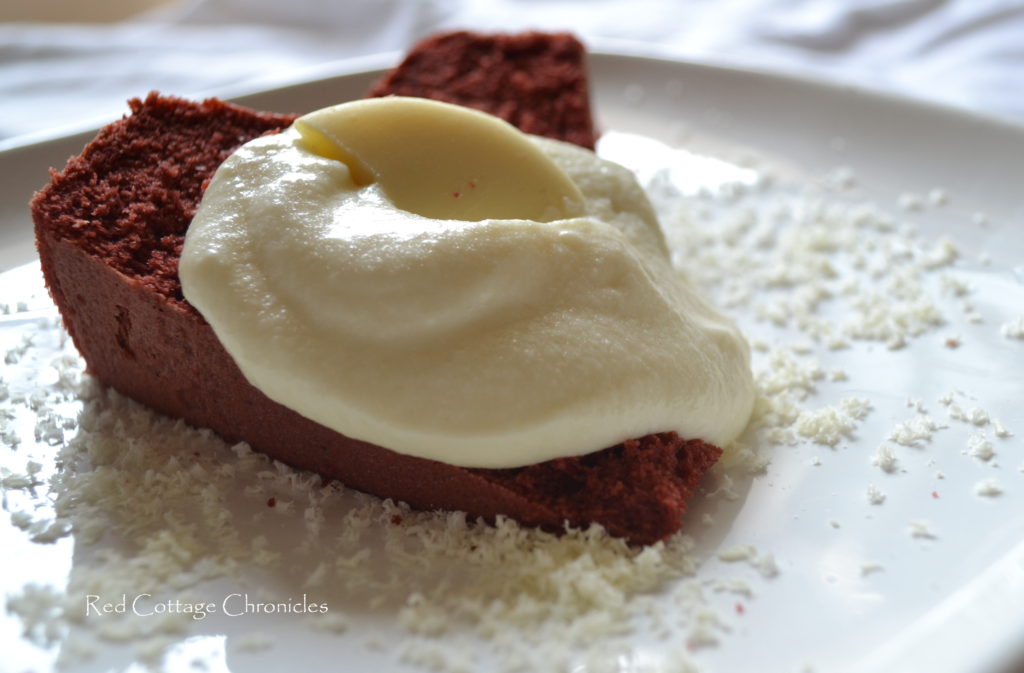 Of course, being Canada Day, I dressed it up a little different.
I just cut the cake into cubes, placed them in my Weck jars and spooned the sauce over top.  And, of course added some mini candy maple leaves to make it extra festive!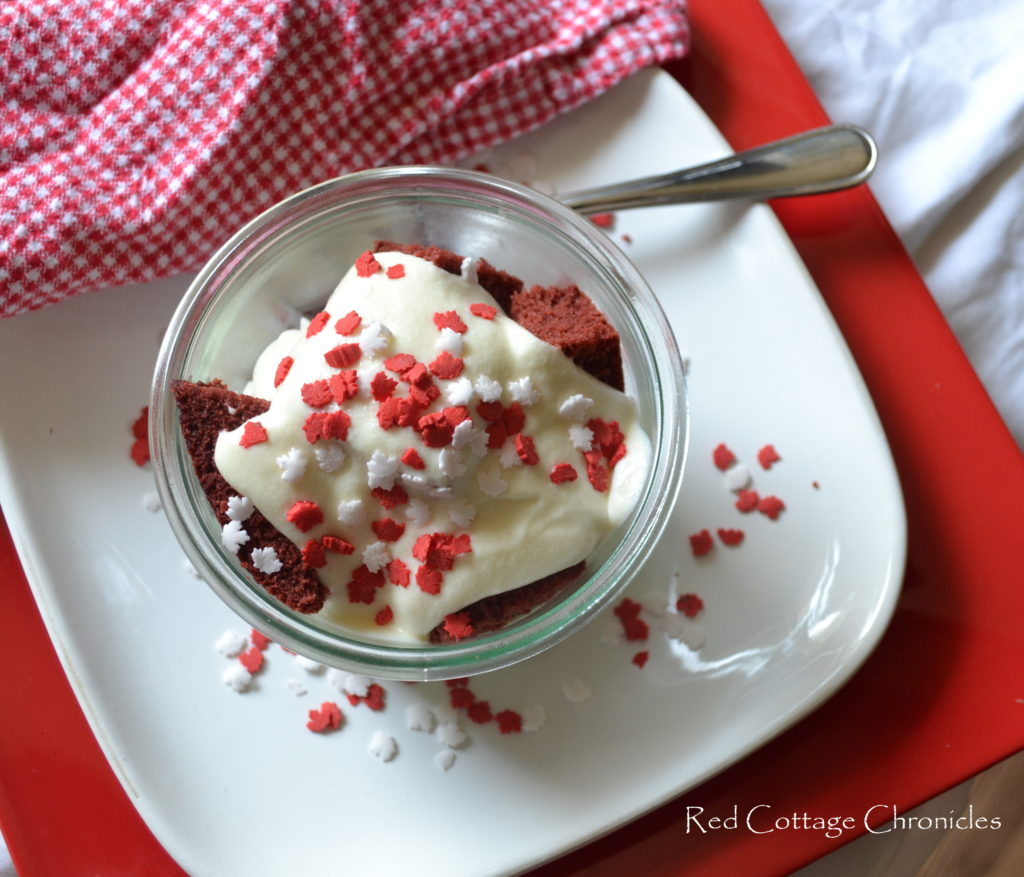 For all of my American friends, throw in some blueberries and you have a fun 4th of July treat!
ENJOY!
Red Velvet Cheesecake
Author:
Ingredients
1 box red velvet cake mix or your own favorite red velvet cake recipe
1 cup heavy (whipping) cream
1 tablespoon sugar
8 oz cream cheese, room temperature
5 ounces white Belgian chocolate
Instructions
Prepare cake in 2 8″ round pans and set aside
Whip cream with sugar until soft peaks form, transfer to a bowl and refrigerate
Melt the chocolate over medium-low.
Using the same bowl used for whipping the cream, beat the cream cheese. Add the melted chocolate and continue beating until combined.
Add the whipped cream to cream cheese mixture and beat on high. The mixture will deflate and become more fluid.
Place mixture in freezer for approximately 1 hour. Transfer to the refrigerator until ready to use.
TO ASSEMBLE: Cut cake into thick wedges and top with cream cheese mixture or cut cake into cubes, add to jars and layer with cream cheese mixture.