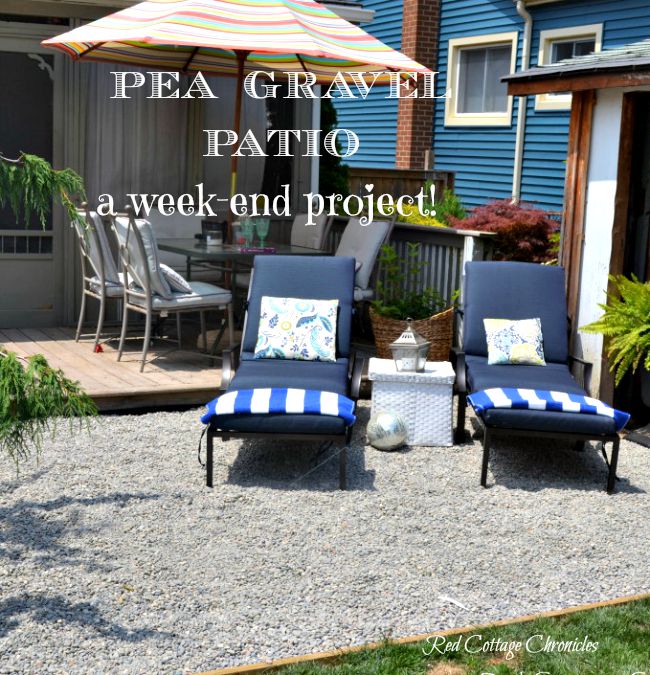 This was the hottest weekend so far this summer, with humidity making it feel like the high 30's.  And of course it was the weekend we decided to finally get our pea gravel patio done!  A little backyard makeover! I am hurting in places I did not know existed!
But it was so worth it!
We took the area right off our deck that would just not grow grass (we even re-sodded last year)…..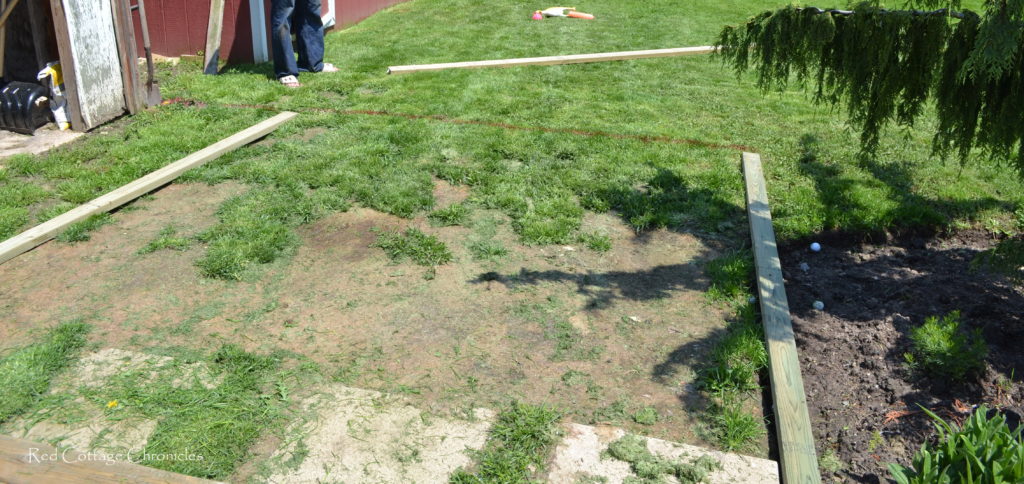 and turned it into this…….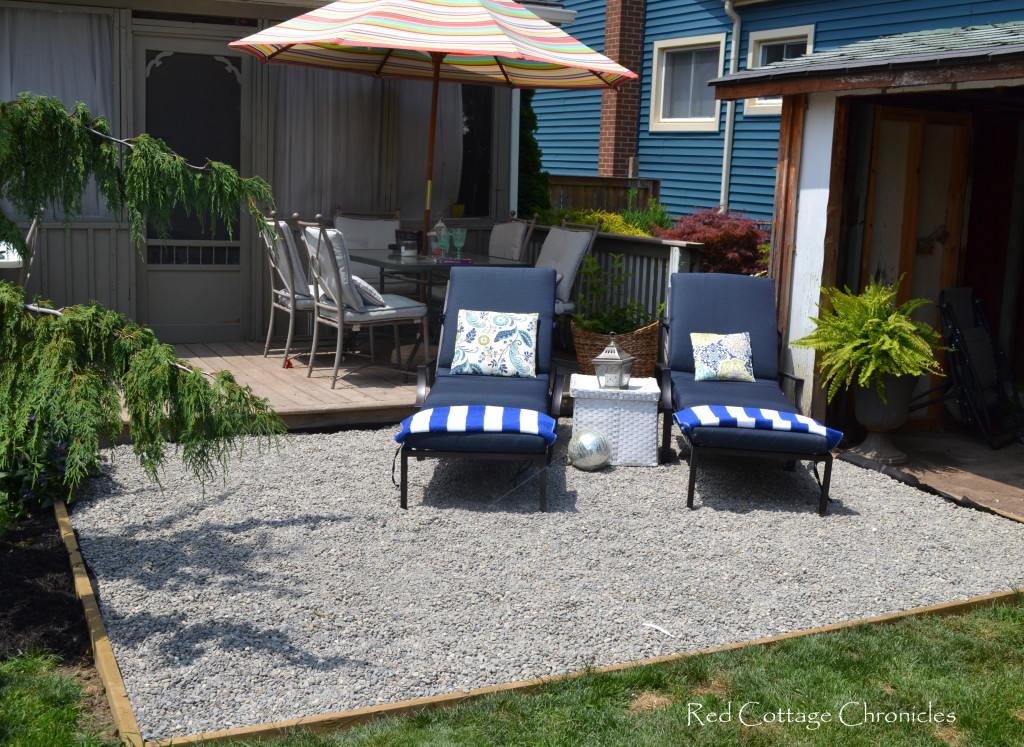 It was a daunting task and I really didn't think we would accomplish it this summer. In fact, as we were lying in bed Saturday night after it was all finished and I actually asked Tim, "how is it that I found the energy to do this"!  Most weekends I just want to tidy up the house and do nothing else!
Once we got going it really was not that difficult at all.  We started by marking the area out with some spray paint and then had a friend who works in landscaping come and use his rototiller to break up the area.  Tim took out all the big chunks of grass and using some left over pressure treated 2 x 4's laid out the frame.
He then rolled it out with my grandfathers ancient lawn roller!  I think that because this area is largely clay soil it packed down really well.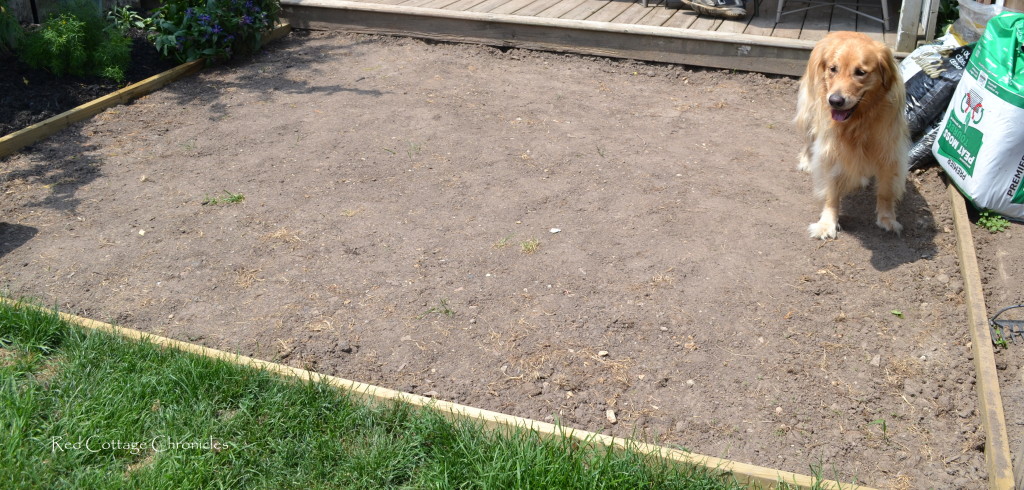 While we had everything exposed we took the opportunity to lay wire mesh screen to prevent any critters from burrowing under the deck.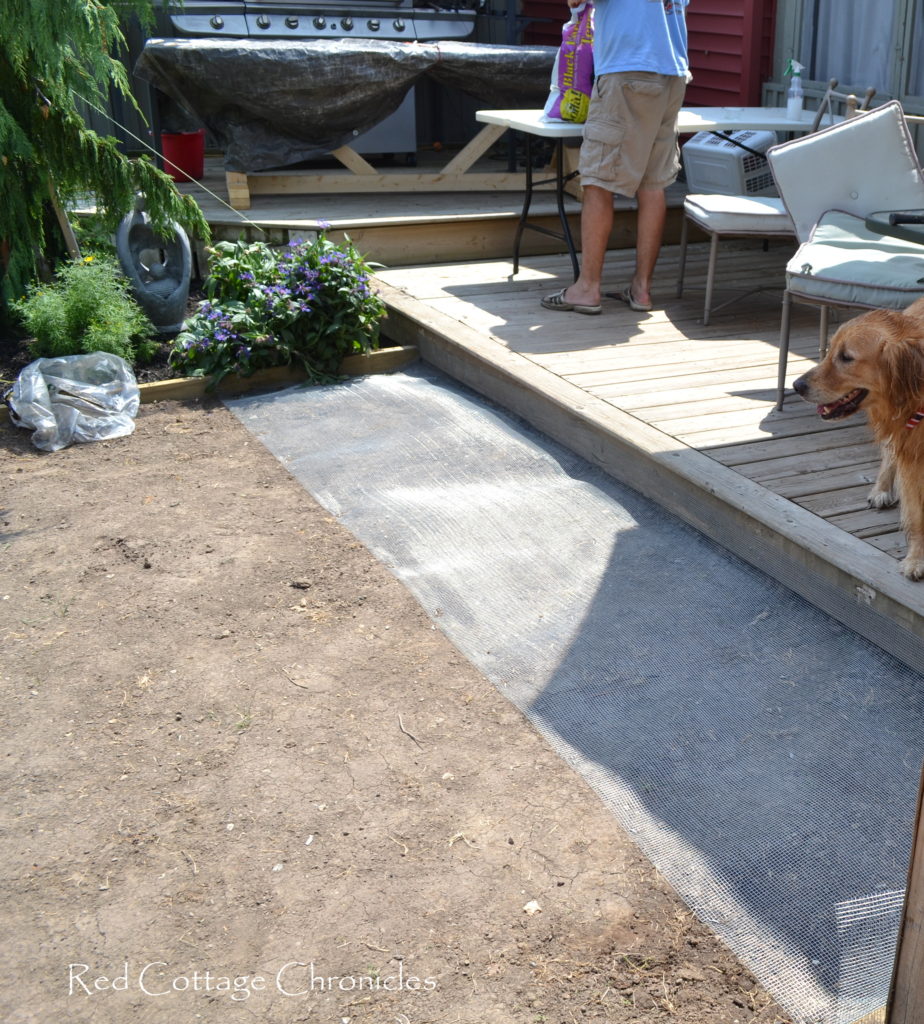 We then laid some top soil over the screen and rolled it again, being sure to level the area.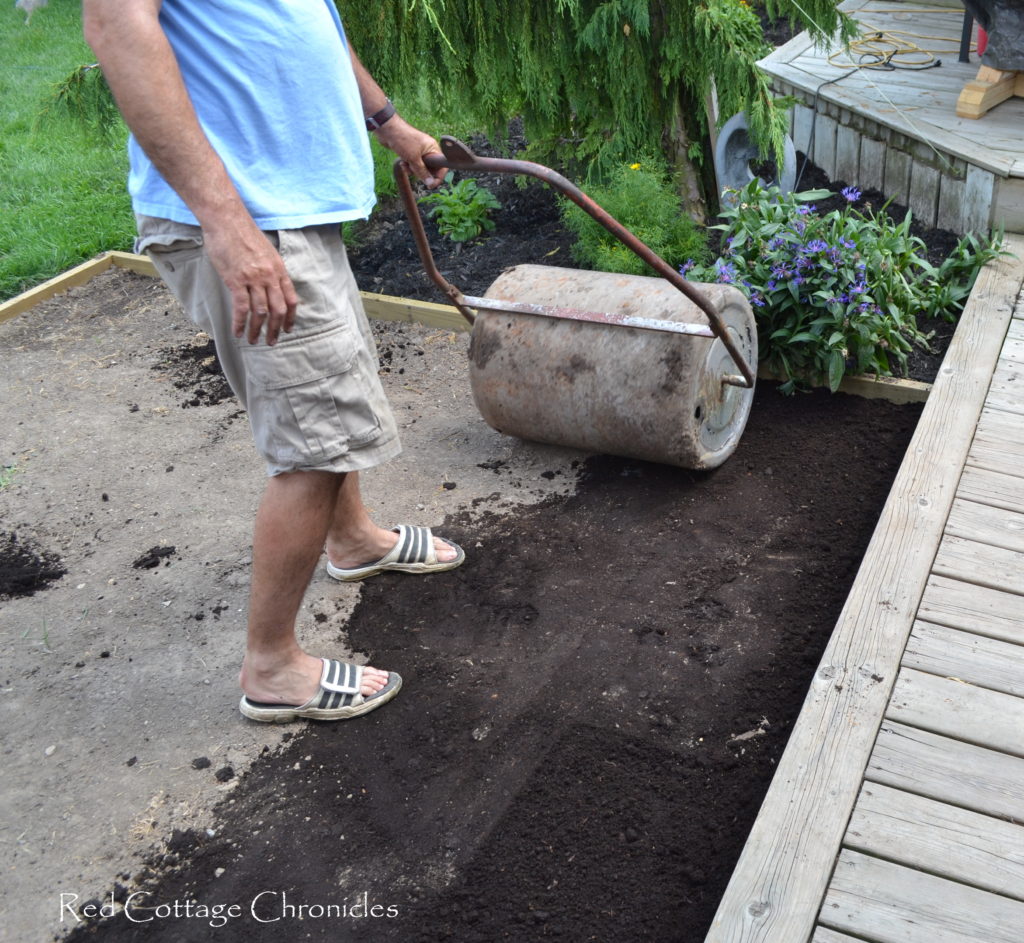 We had planned on laying a layer of crushed stone to the base, but was assured by our landscape friend that it really wasn't necessary.  I think Tim was very glad to hear that.
The last step was to lay the landscape fabric and bring in the pea gravel.  We stapled the landscape fabric to the frame all the way around.  This helped greatly with keeping it in place when laying the stone.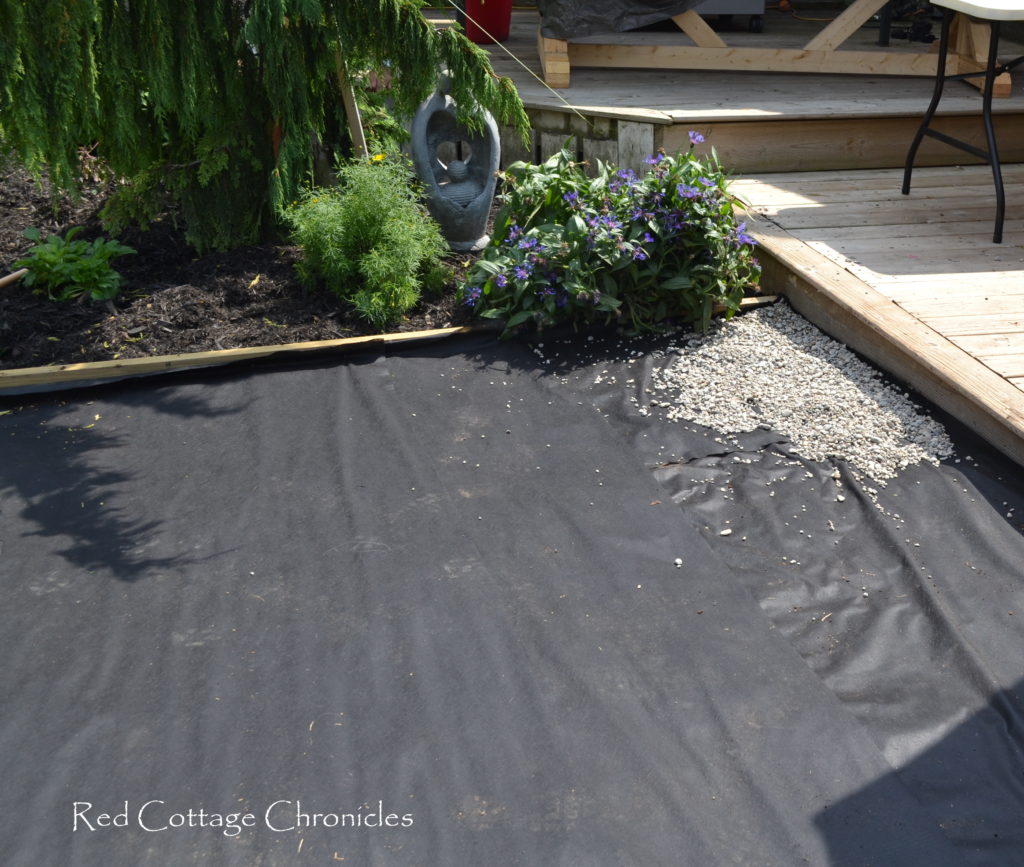 A pea gravel patio is especially perfect if you are on a tight budget!
Landscape fabric $9.99
1/2 yard of pea gravel (our patio is 10′ by 12′) $88.00 but would have been only $24.00 if we had not needed it delivered.
Wire mesh is optional and cost us just under $30 for a roll that did the entire perimeter of the deck.
Not too bad for a weekend's work!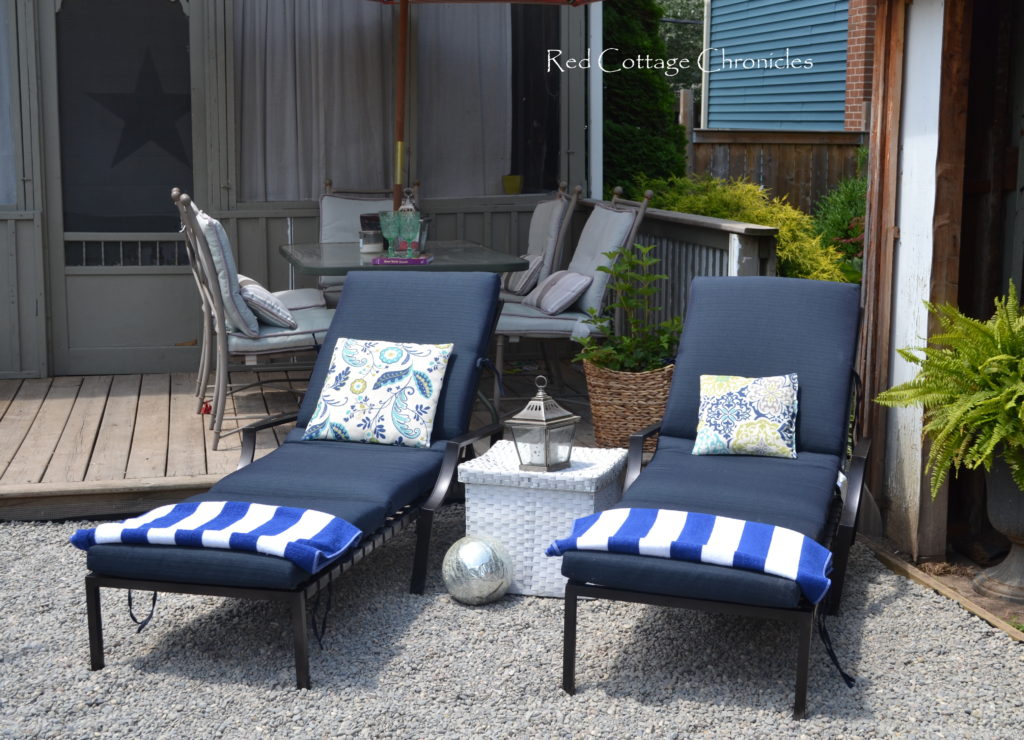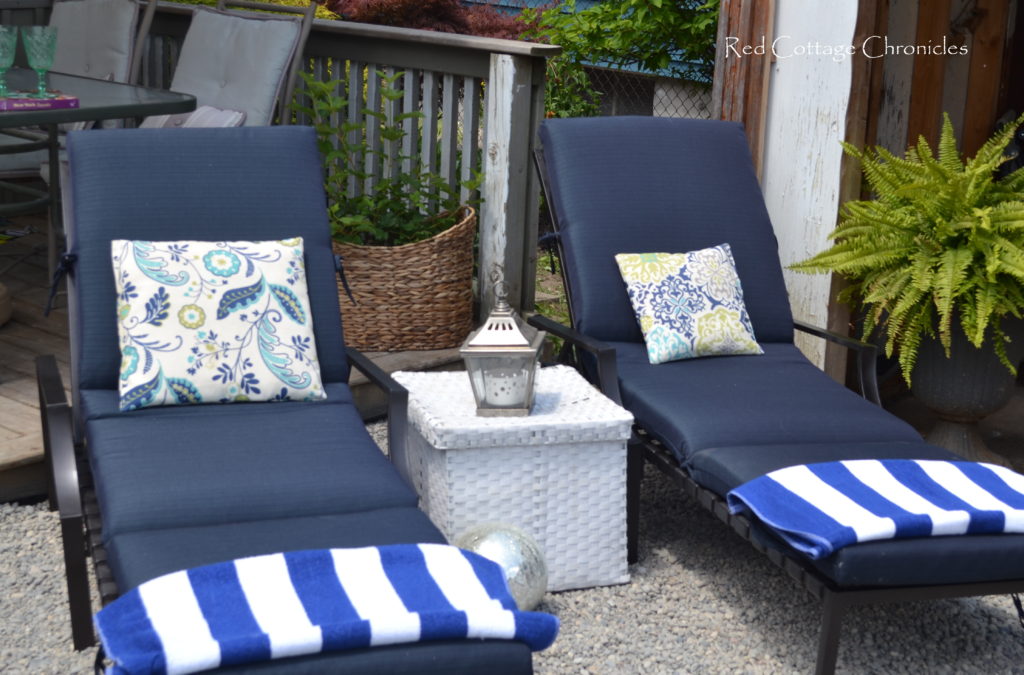 The old shed you can see a glimpse of to the right will be knocked down next summer and we will be building an outdoor kitchen!  It breaks my heart because I love the old garden shed, but it has a nice solid concrete floor which makes the perfect base for what we have planned.  But I have been known to change my mind!
I had time left over to take our old chaise lounge chairs and turn them from this rust covered, faded, and bent lounge….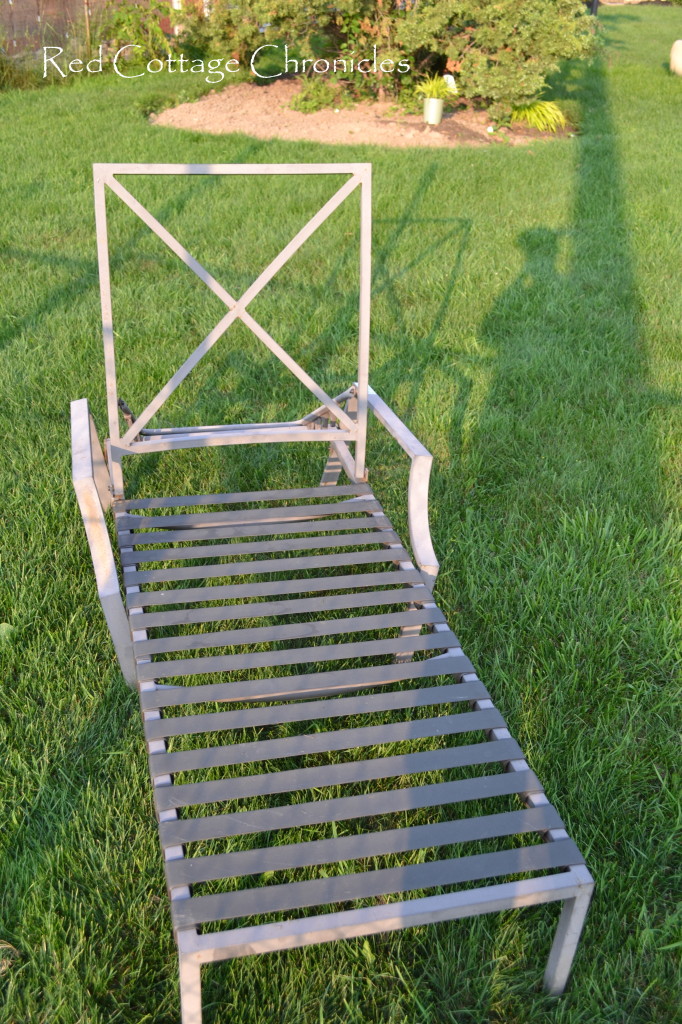 ……to these fresh and new looking loungers!  All for the cost of two cans of oil rubbed bronze rust spray paint and two new cushions from Target's Threshold line I scored for 50% off!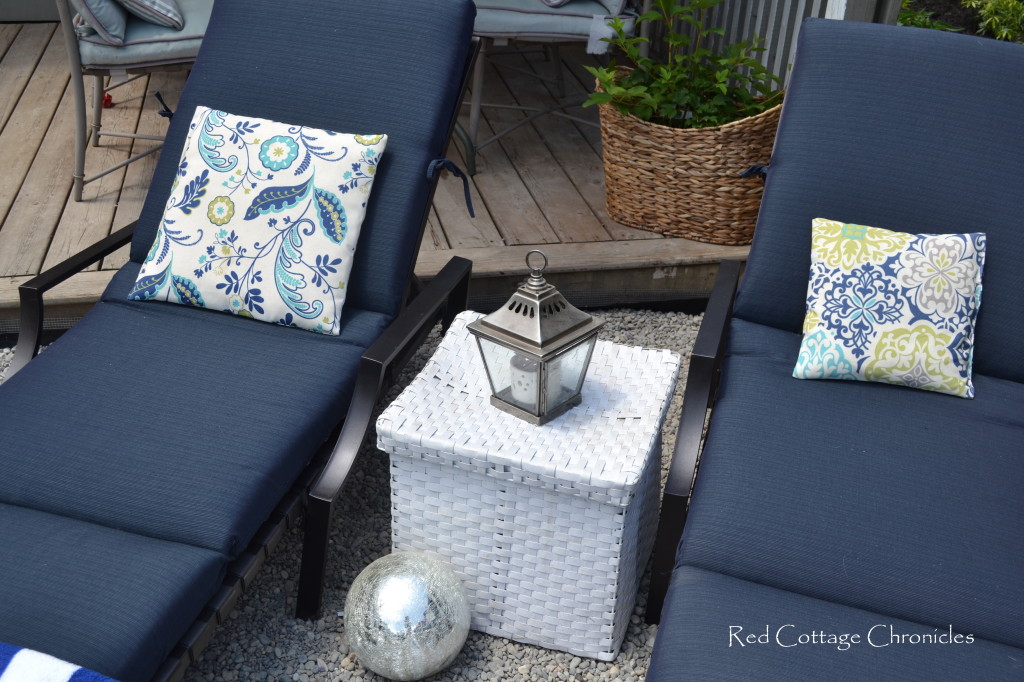 Much better, don't you think?!
Although I really wanted to just put my feet up and relax on my new patio, we had so much more to complete this weekend.  We dug out a trench along the gardens and laid wire mesh across the entire front of the deck, weeded and mulched two very large gardens, mowed the front and back lawn, and made a trip to Costco to stock up for next weekends barbecue my husband hosts each summer for his co-workers!
It's back to work tomorrow and off Tuesday to celebrate Canada Day!  You can bet I will be relaxing on one of those chairs with an ice cold drink and a good book!
Until next time…
Maureen