There was a time when I didn't bother to set an Easter table.  I didn't think my home was worthy of the fuss.  I am learning to embrace my home and those whom I share it with.  I have learned that it doesn't have to be perfect.  I have learned that He has given me the blessing of having a home at all.  So this year I have decided to make my home the very best it can be, and to show those whom I love they are worthy of trying my best and embrancing what has been given to us by the grace of God.  Without further adiu I welcome you to our Easter table…..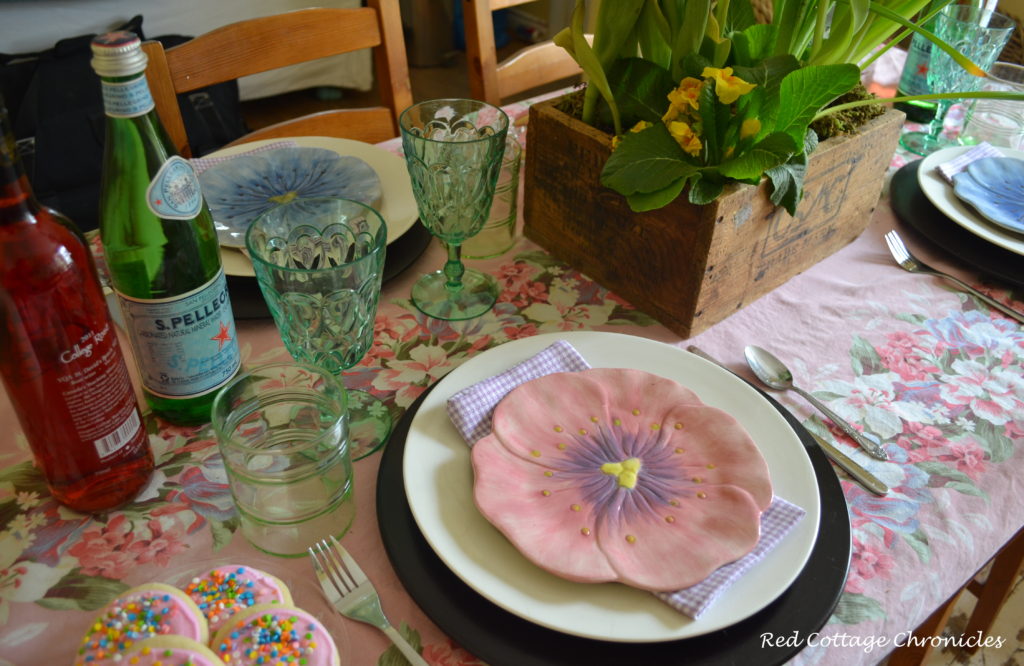 I am loving these flower luncheon plates I picked up at Home Sense.  They only had 3 pink and 3 blue, and since I wanted 4 I got two of each!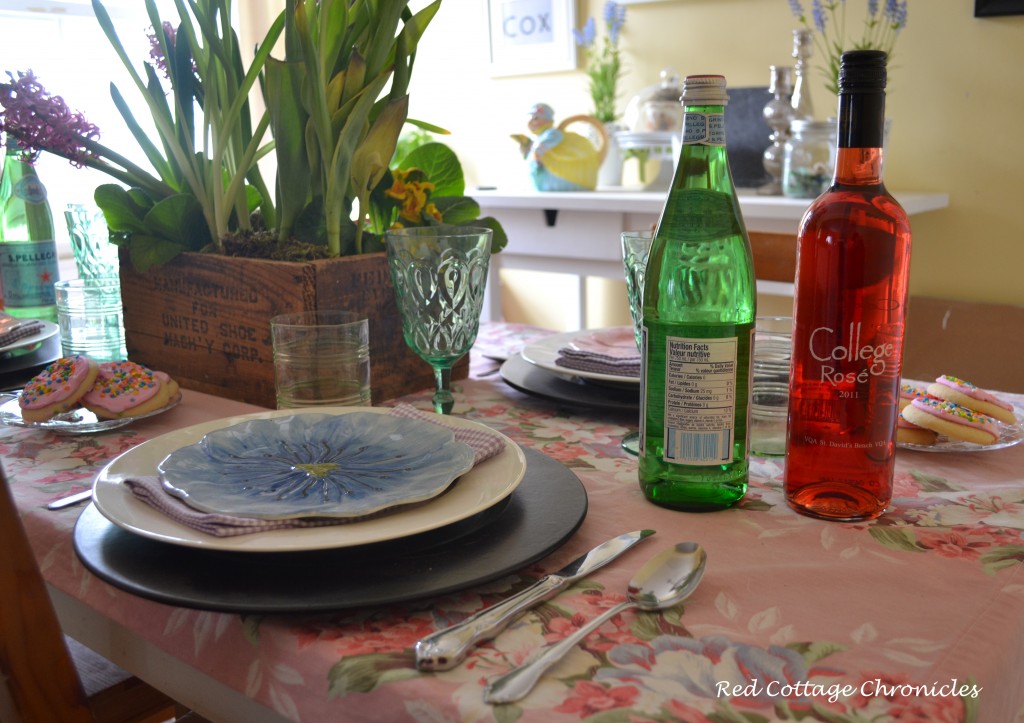 I transplanted some pots of spring bulbs I picked up at the market into an old cheese box.  After, I will transplant into the garden and enjoy them again next spring!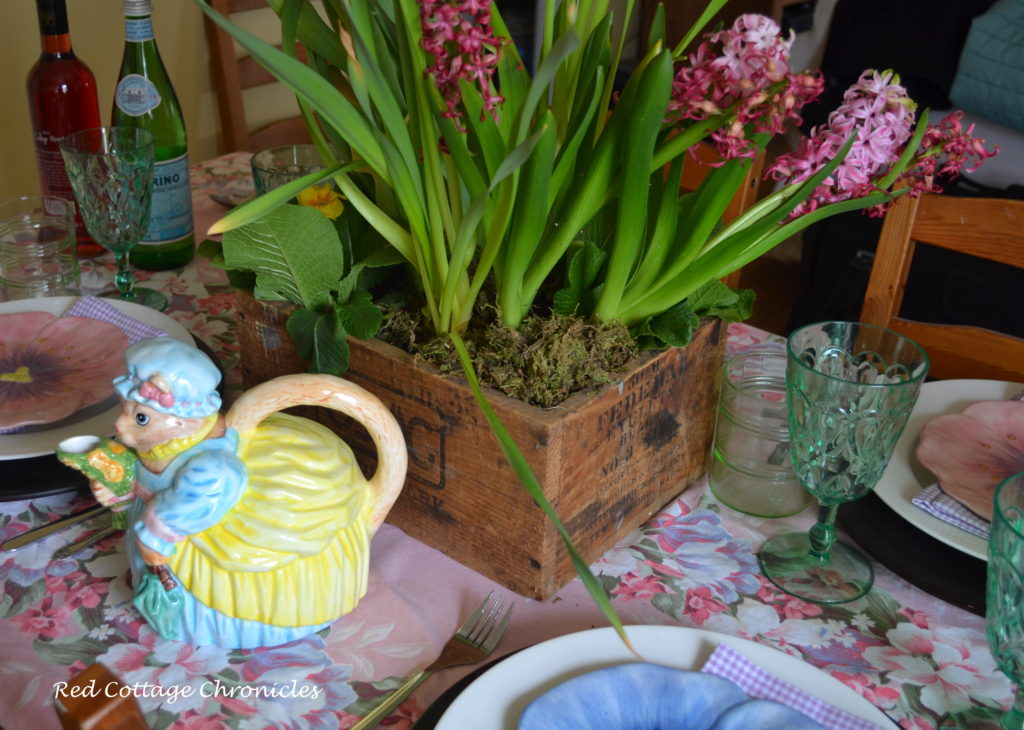 This pretty "tablecloth" I found in my Nana's attic on closer inspection turns out it was a curtain panel!!  I think it makes a pretty spring tablecloth!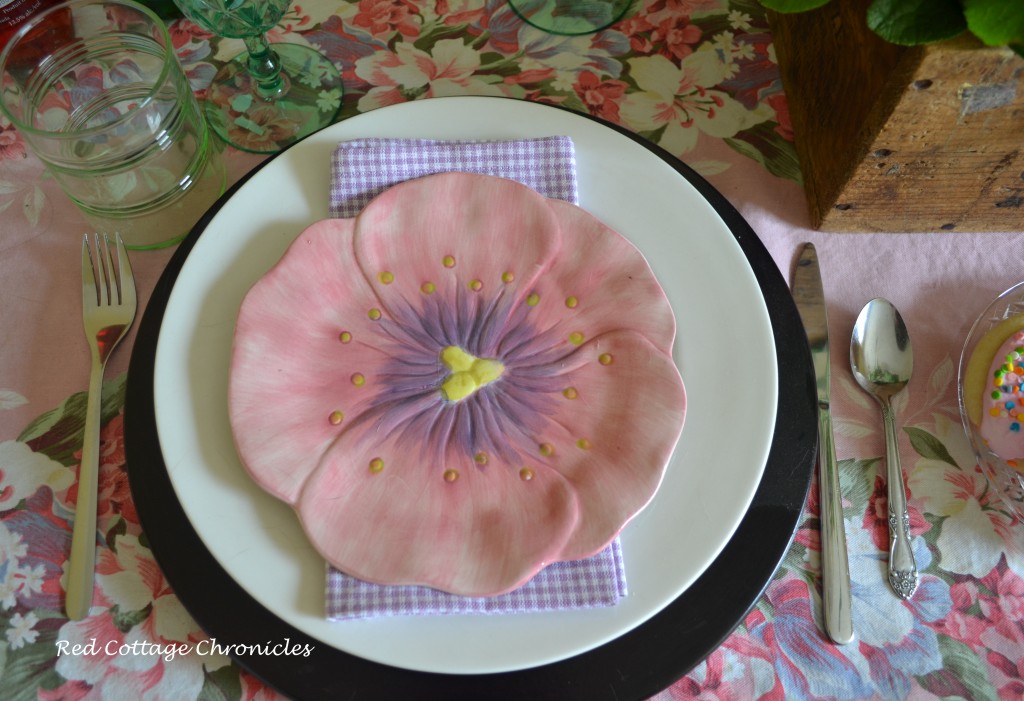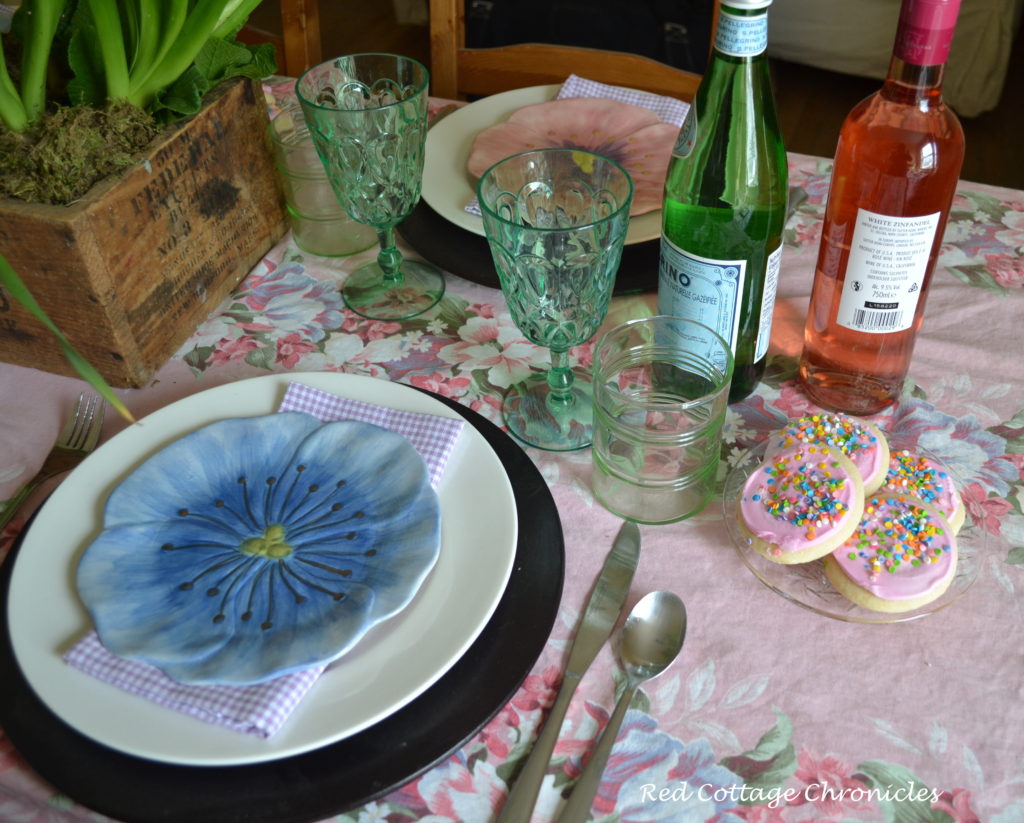 "The Lord has written the promise of resurrection, not only in books alone but in every leaf of springtime"
Martin Luther, Priest and Theology Professor