If a quick freshening up of the bathroom has taken me a month, I can't imagine how long it is going to take me to do a complete renovation!? This is our only bathroom. It measures just over 5′ by 6′, so it is the size of an average powder room or half bath! It gets a work out given that we have two daughters! I stayed well within my budget and I am very pleased with the outcome.
If you remember, it looked like this…….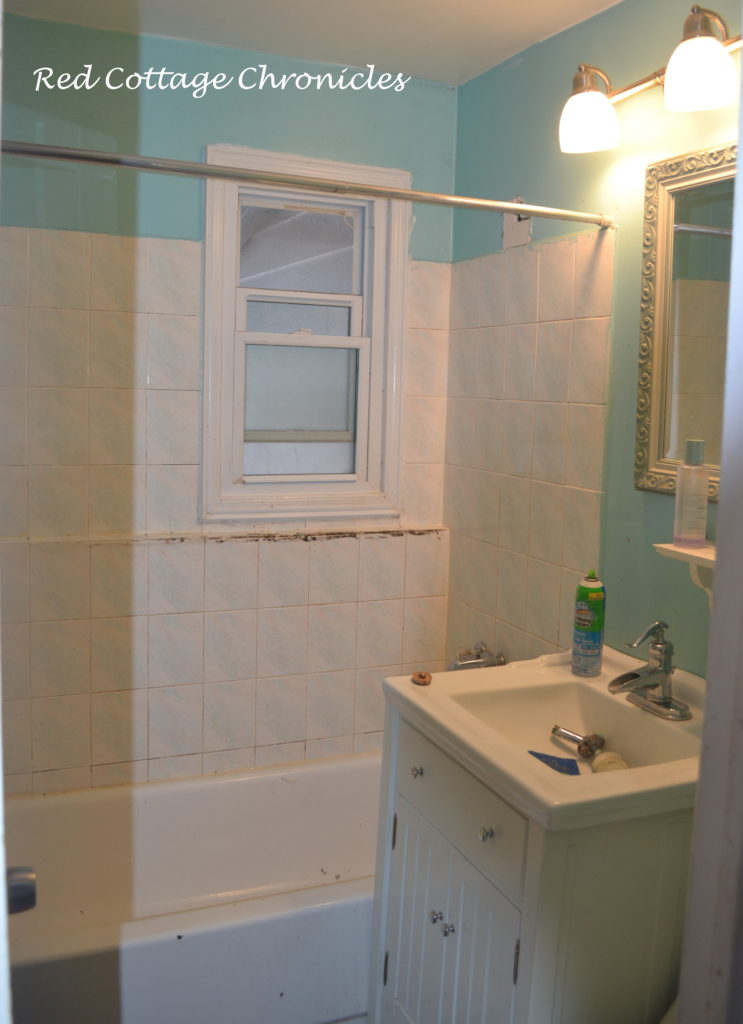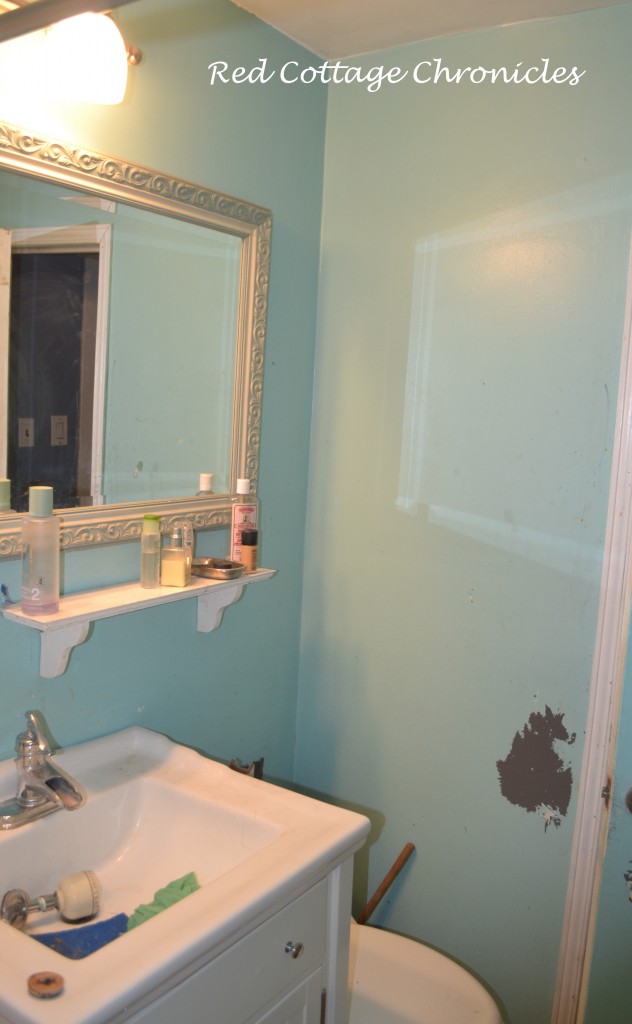 We had just started to take things apart and scrape off the loose paint at this point! You'll notice the awful old shower head in the sink. It was just resting there on its way to the garbage!
Although I still have the old tub and tile, we did add a new medicine cabinet, some wall storage, new grout and caulking and some new accessories. We put up beadboard wallpaper and some trim, which made a huge improvement. The new tub, tiles and flooring will come later but until then, what do you think? A big improvement!?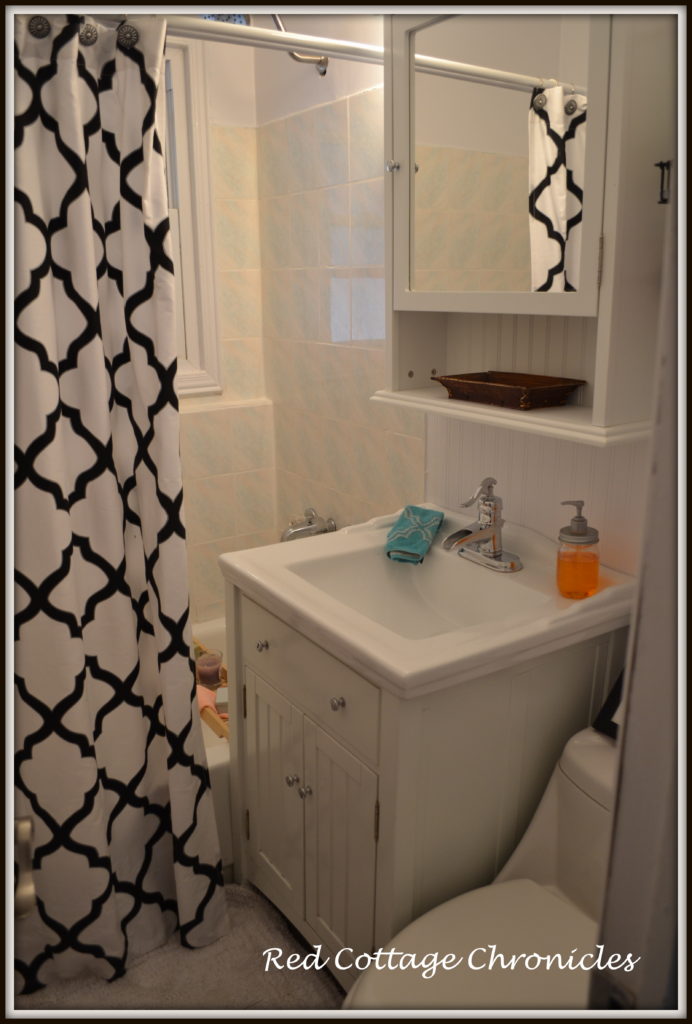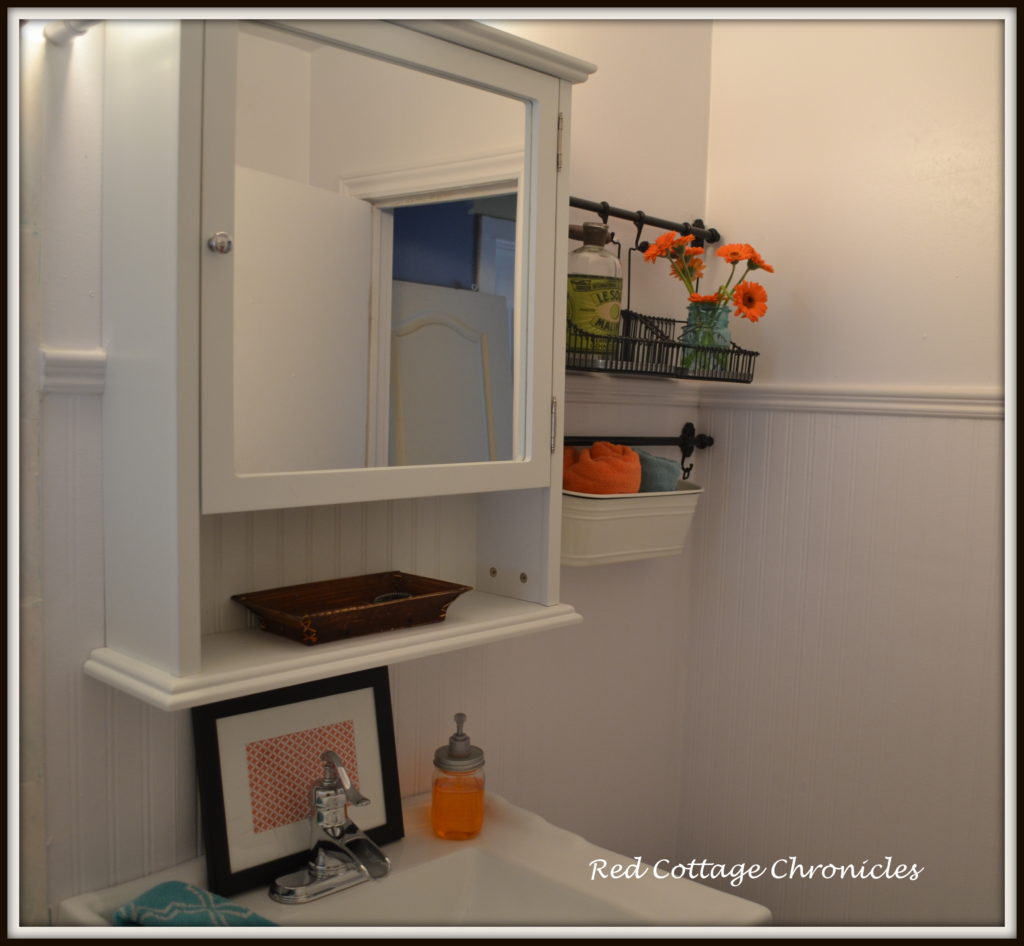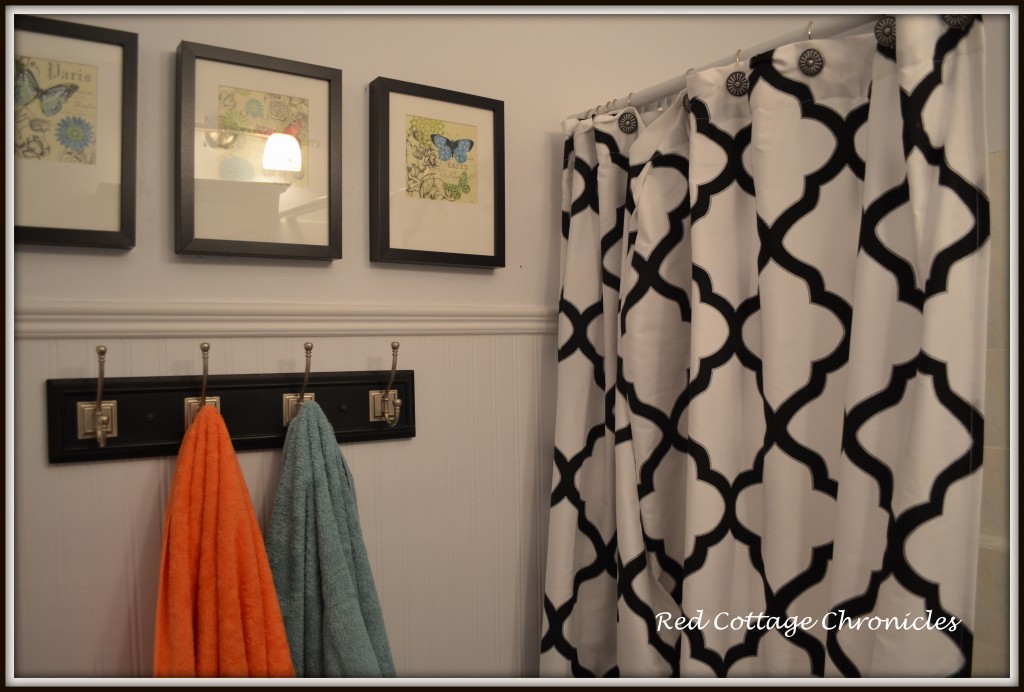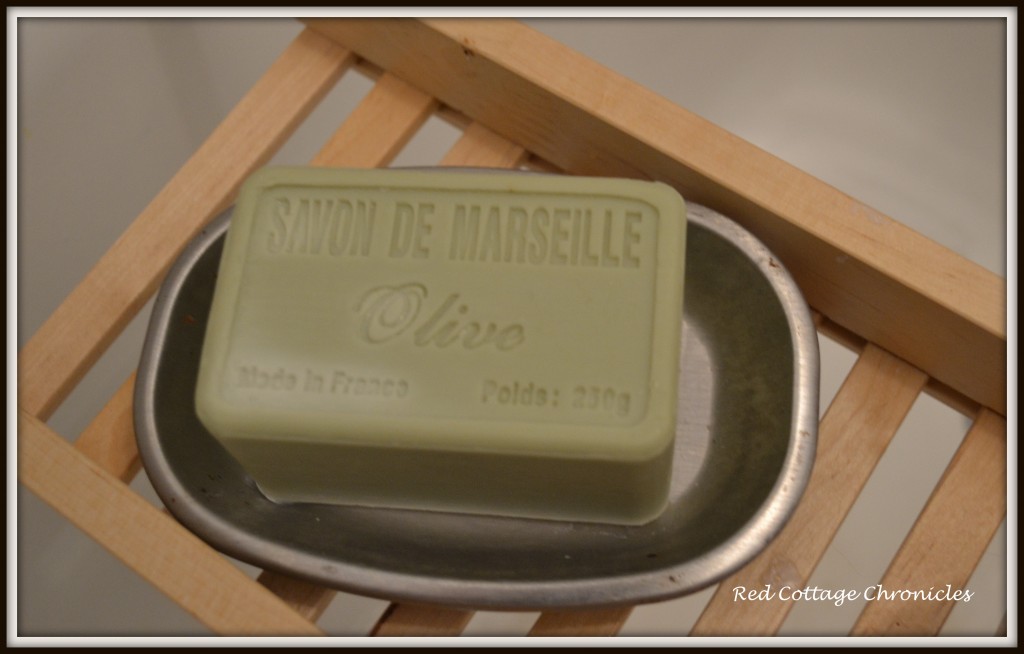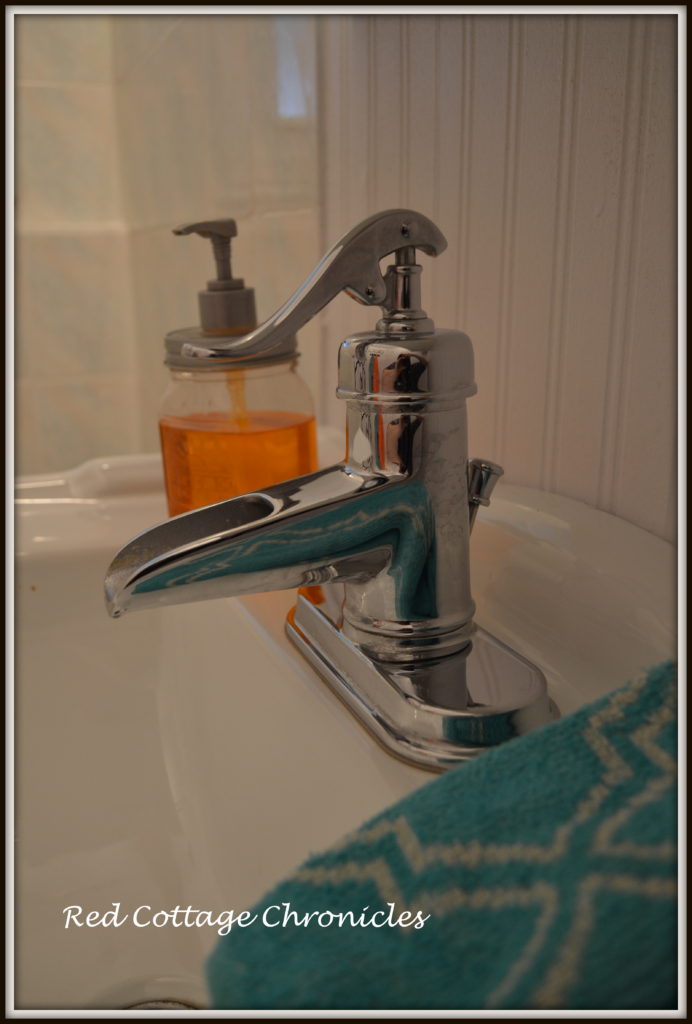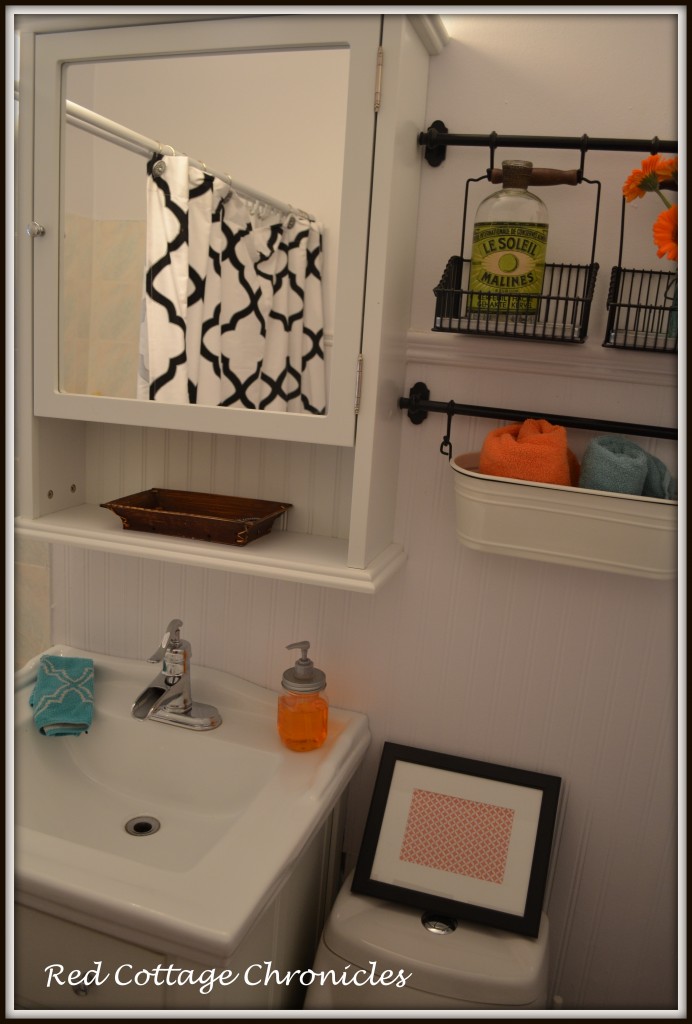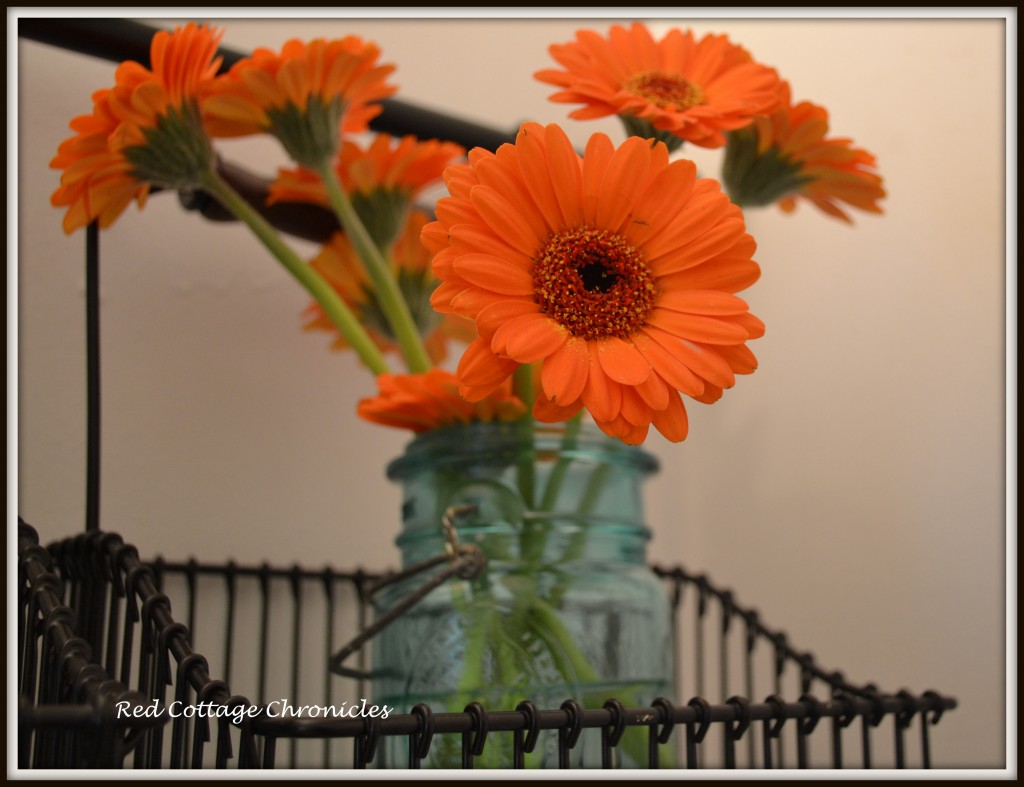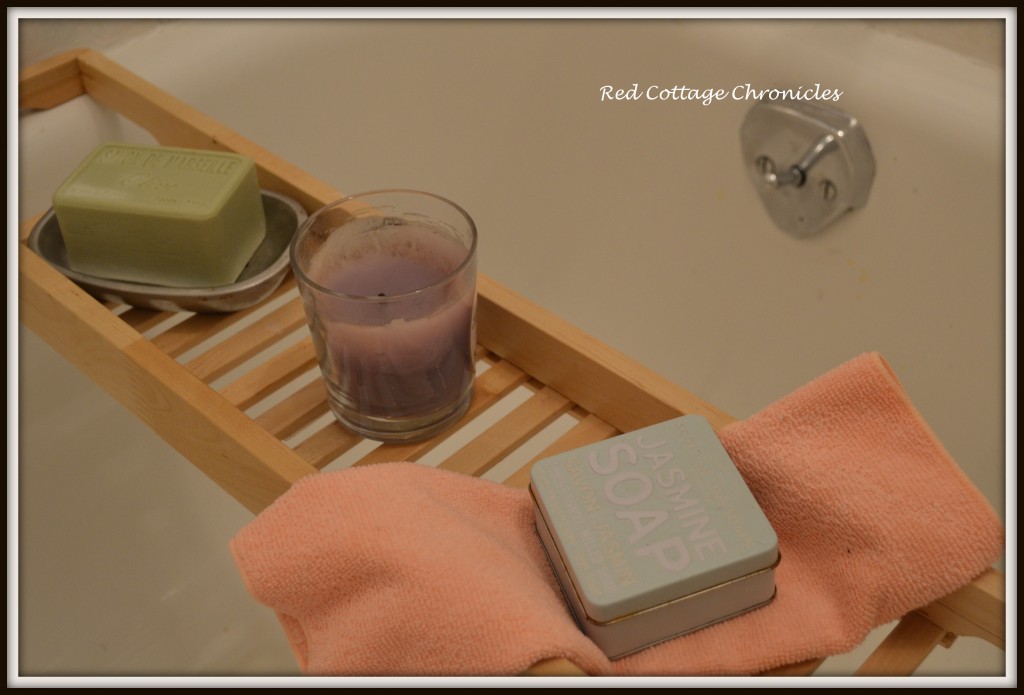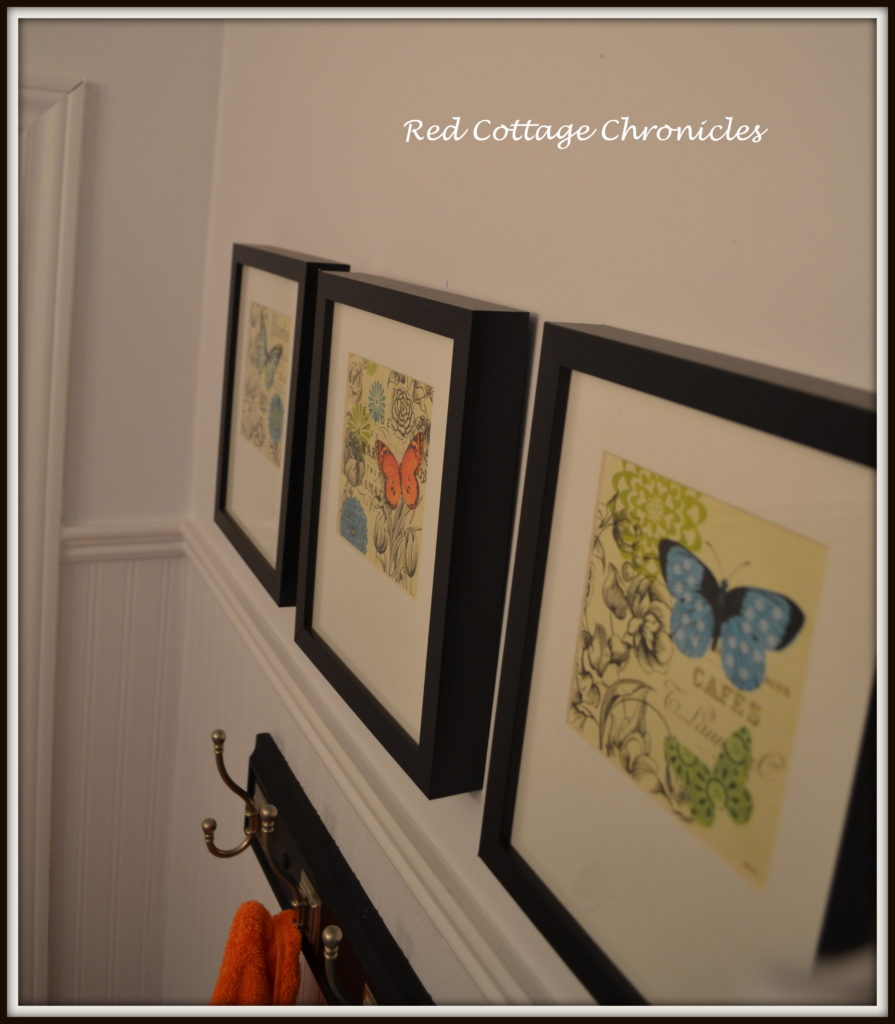 I went with all white walls so that I could change out the color scheme when the mood hits (and my family knows that could be any time!) Everything that used to be on full display on open shelving is now tucked behind the mirror in the medicine cabinet. Yeah! I love how the medicine cabinet already had a beadboard detail as well.
Here is a breakdown of how I spend my budget….
Wallpaper – Martha Stewart from Home Depot $24.99 roll
Paint – Rona Kitchen and Bath in Miladys Glove – 18.99 (sale price)
Wall shelving – Ikea Fintorp Condiment Stand 14.99
Ikea Fintorp Wire Basket with Handle 2 x 9.99
Ikea Fintorp Rails 2 x 9.99
Butterfly pictures – Michaels 24.99 for set of 3 minus 40% with coupon
Frames – Michaels 7.99 each minus 40% with coupon
Medicine Cabinet – Rona Uberhaus Flair (purchased over a year ago and finally got it installed)
Showerhead – Rona Uberhaus Rainfall special priced 25.00
Shower Curtain – HomeSense 19.99
Now, if you'll excuse me….I have a bubble bath to get to!!
Until next time…..