I discovered white pizza the first time we went to New York City. None of us had ever had white pizza before, and who doesn't love a cheesy pizza, so we gave it a try. I was hooked!
I tried to find a white pizza at our local pizzerias when we got home. While I found some that were called "white pizza" they really were not like the ones we had in New York. I just had to try to make it myself. It seemed simple enough, mozzarella, ricotta, olive oil, and dried oregano.
Since I am completely helpless when it comes to pizza crust I use a bakery made flat bread for the crust. A light brushing of olive oil and a couple of tablespoons of ranch dressing is spread on the crust. Top it off with the mozzarella and and ricotta cheeses and a sprinkle of oregano.
In my opinion, white pizza is all about the cheese, so choosing good quality is a must. There is one cheese brand that I know I can count on for amazing quality and flavour. Salerno!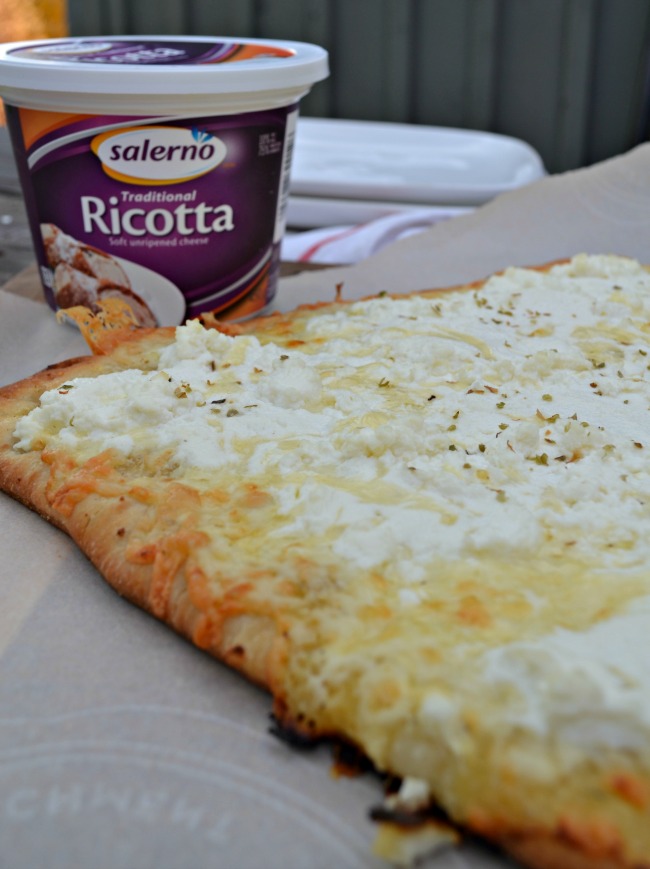 Salerno Dairy provides an extensive selection of traditional Italian cheeses including soft and semi-soft like delicious mozzarella and the smooth traditional Ricotta I use for my pizza! Their quality is top of the line.
Salerno is proud to provide traditional Italian cheeses made from fresh Ontario milk, and fine dairy products from around the globe. A visit to Salernodairy.com will walk you through all the varieties and a ton of recipes for inspiration!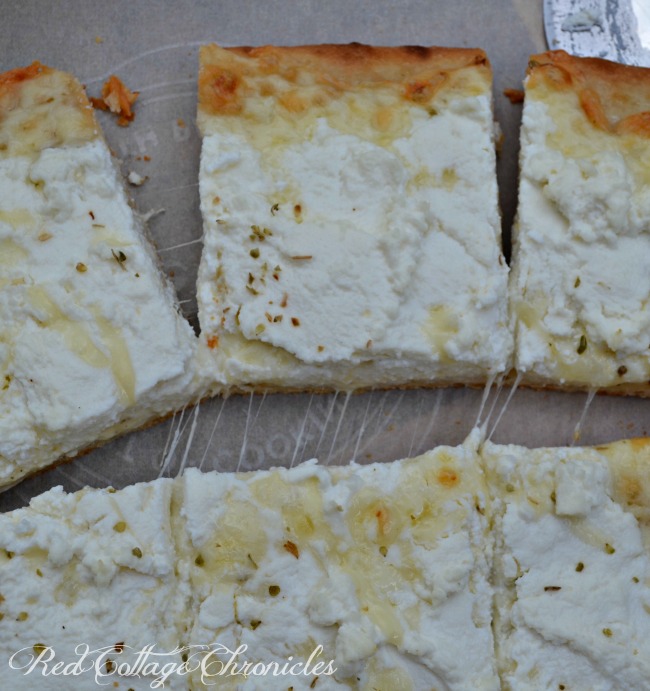 Just look at the cheesy goodness. Every bite of gooey mozzarella and creamy ricotta brings me right back to New York City!
The best part of homemade is that I can pile on as much cheese as I like!
Be sure to follow Gay Lea on Pinterest for loads of recipe inspiration. Visit their website and register to receive special offers and recipes by email.
Until next time….

"Disclosure: I am part of the Gay Lea Ambassador Campaign and I receive special perks as part of my affiliation with this group. The opinions on this blog are my own."