Christmas Movie Blog Hop – White Chocolate Pistachio Pavlova
It's the most wonderful time of the year – time
for the annual 25 Days Of Christmas Movies Blog
Hop! #ChristmasMoviesHop
We have 25 talented bloggers gathered together to share with you all the wonderful crafts and recipes you can make this Christmas season, based off of some of the most beloved holiday classic films. There are 25 films to be inspired by for your holiday season, and 25 talented bloggers to aid your inspiration! If you love Christmas movies, you have come to the right place!!
Let's Meet The Hosts!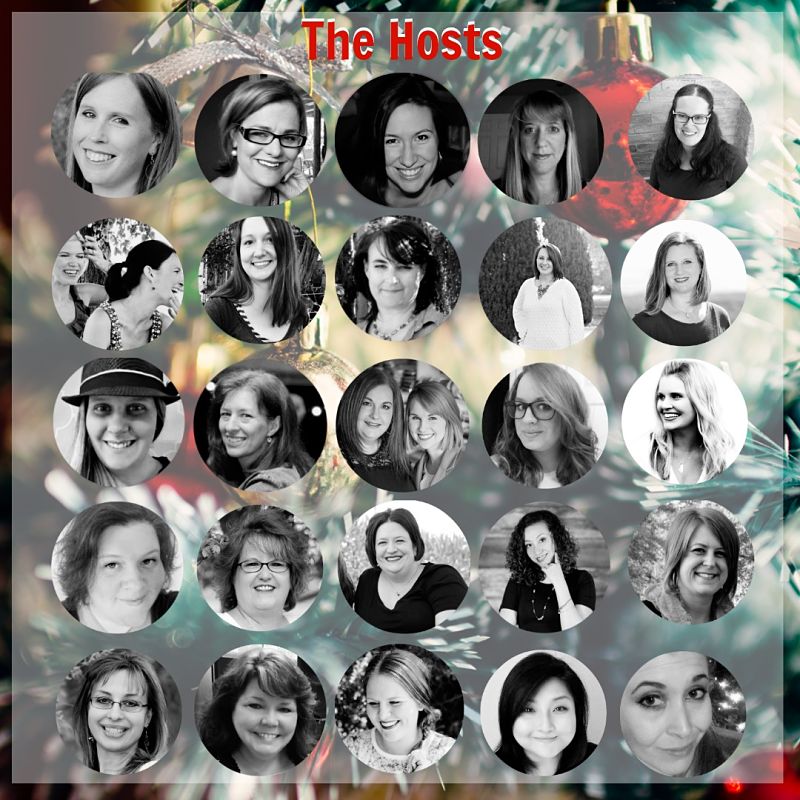 Megan ~ C'mon Get Crafty | Erlene~ My Pinterventures | Lindsay ~ seeLindsay
Marie ~ Red Cottage Chronicles | Emily ~ Domestic Deadline
Stephanie ~ The Tip Toe Fairy | Rebecca ~ The Moments at Home | Michelle ~ Our Crafty Mom
Pam ~ P.S. I Love You Crafts | Sue ~ A Purdy Little House | Heather ~ The Busy Giffs
Erica ~ 5 Little Monsters | Valerie ~ Occasionally Crafty | Sara ~ The Holy Mess
Tina ~ Sweet and Salty Sisters | Sam ~ Raggedy Bits | Christine ~ Where the Smiles Have Been
Allie ~ Vigor it Out | Lyne ~ Lynn's Everyday Ideas | Evelin ~ Evey's Creations
Nina ~ Crazy for Cookies and More | Carrie ~ A Princess and Her Pirates
Jaclyn ~ The Dotted Nest | Kelley ~ Simply Inspired Meals

WHITE CHOCOLATE PISTACHIO PAVLOVA
The minute I heard about the Christmas Movie blog hop I knew exactly what I wanted to make! We could choose to share either a Christmas craft or a Christmas recipe that is inspired by the Christmas movie we were assigned.
So that a wide variety of movies were featured, we each submitted our 3 favorites and from that list we were assigned one of those movies.
I was delighted when I got my assigned movie and without a second thought I chose to share a recipe!
Based on my recipe can you guess what movie I chose?
I will give you a clue. Most people might have thought of a recipe using hickory honey ham!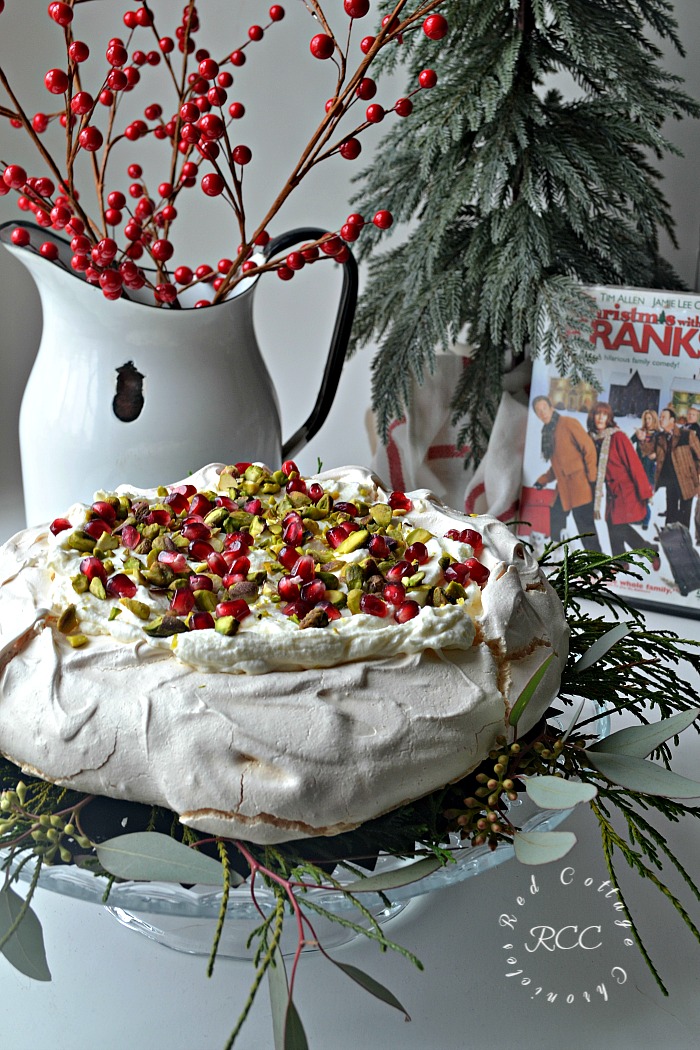 Christmas With The Kranks is my featured movie! When I saw this movie for the very first time, I had to giggle at a scene at the beginning of the movie.
Based on the book Skipping Christmas by John Grisham, One of my favorite scenes is near the very beginning. It is the starting point to how Luther gets the idea of "skipping Christmas".
On the way home from the airport, in the pouring rain Nora Krank announces she needs to stop at the market to pick up white chocolate and pistachios because she has to make a dessert from the art club.
Luther Krank protests as it is pouring rain, but he gives in when Nora says she will go herself.
He comes back with a little white grocery bag, and the conversation goes like this…..
Nora: You forgot the white chocolate!
Luther: They didn't have any.
Nora: Did you talk to Rex?
Luther: Who's Rex?
Nora: The butcher.
Luther: …as odd as it sounds, I didn't think to ask the butcher where the chocolate was!
If you have seen the movie then you know his trip back into the store to"ask the butcher" didn't end well.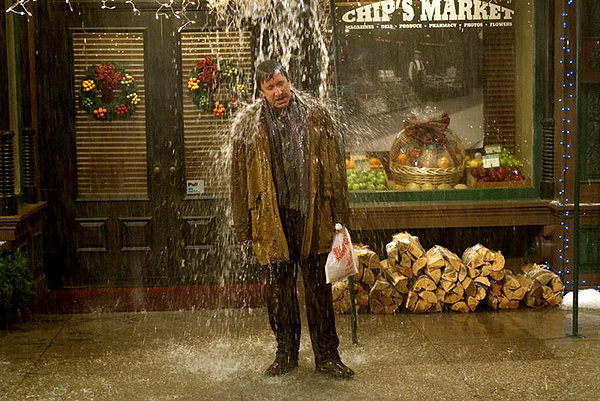 The entire scene really could easily have been Tim and I!
While hickory honey ham could be a great start to some delicious holiday recipes, I had my sight set on using white chocolate and pistachios to create an elegant dessert fit for an Art Club.
This white chocolate pistachio pavlova really couldn't be easier to make, but looks fancy schmancy. I added pomegranate seeds to add a pop of red.
I think it looks a bit like a snow drift topped with jewels. Simply perfect dessert for the occasion.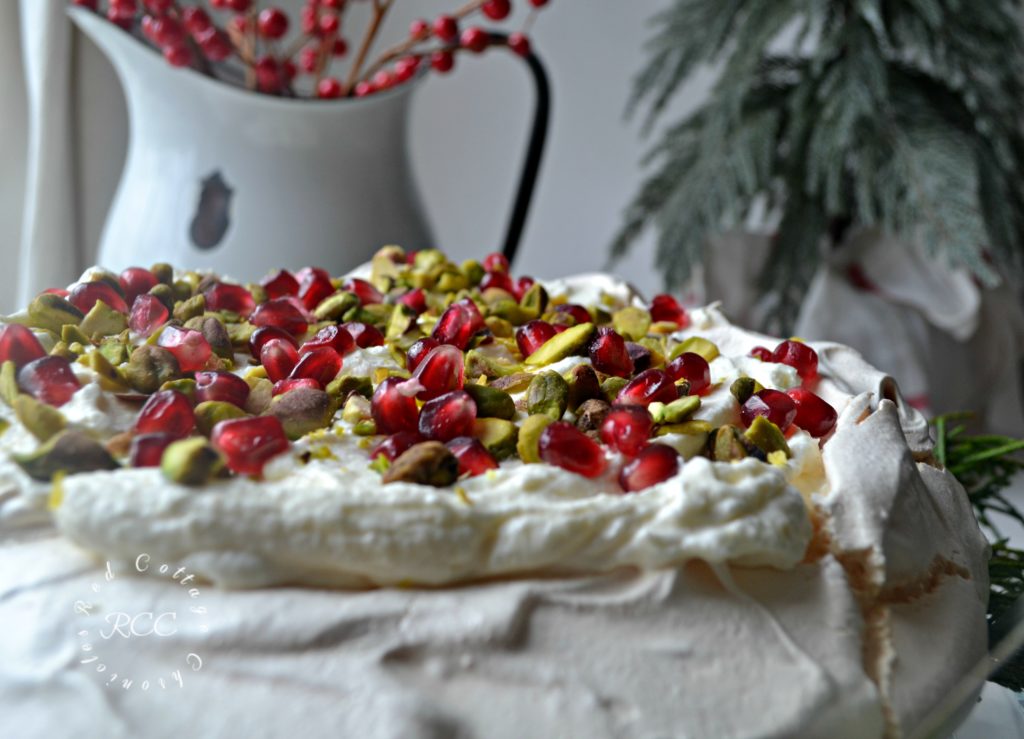 A fluffy meringue shell filled with creamy white chocolate mousse, sprinkled with chopped roasted pistachios and pomegranate seeds.
Chefs tips:
always use a very clean bowl to whip egg whites as any film in the bowl the egg whites will not whip properly
Prepare the white chocolate mousse filling while the shell is baking and cooling, as it needs to be chilled prior to being added to the cooled meringue
chill the mixing bowl and whisk attachment before whipping the cream
if possible, add the mousse to the meringue as close to possible to serving time
can be refrigerated for up to one day in my experience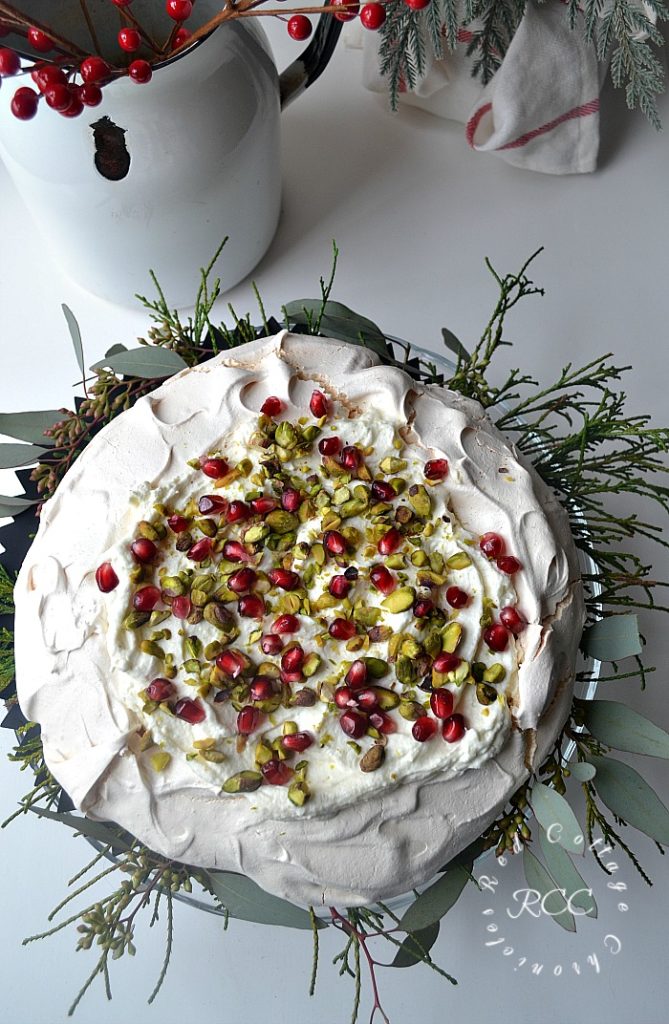 Thankfully Tim didn't have to run through rain or ask the butcher where to find the white chocolate!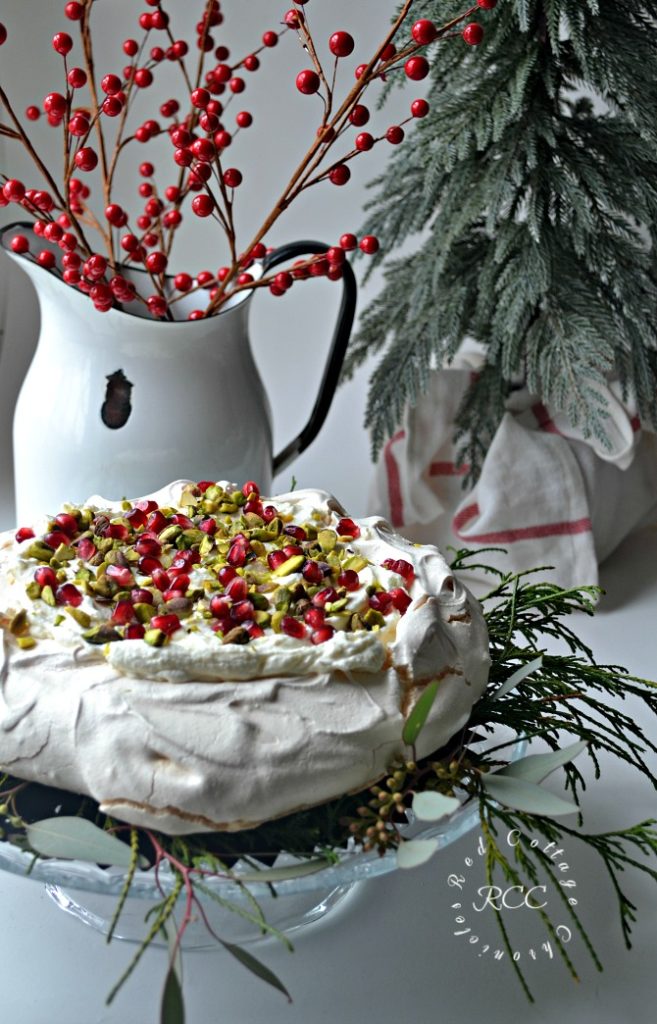 There are a couple of steps to making this white chocolate pistachio pavlova, but they are easy enough and are worth the effort.
I would love to know what your favorite Christmas movie is, and what would you be inspired to make based on that movie! Leave me a comment to let me know.
You can find the recipe and links to all the other bloggers Christmas movie recipes and crafts below.
Plus, enter to win $125 Paypal Cash (CONTEST NOW CLOSED)
Until next time……

Now let's check out the rest of the amazing Christmas creations!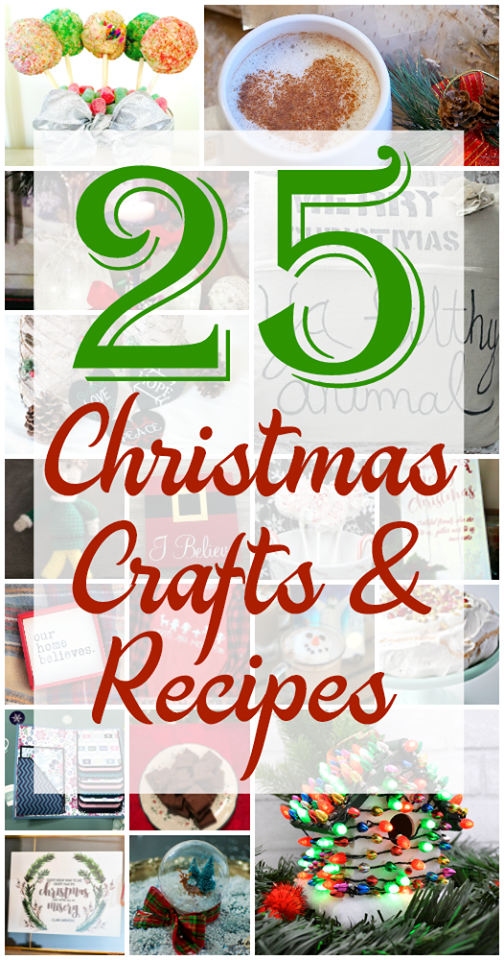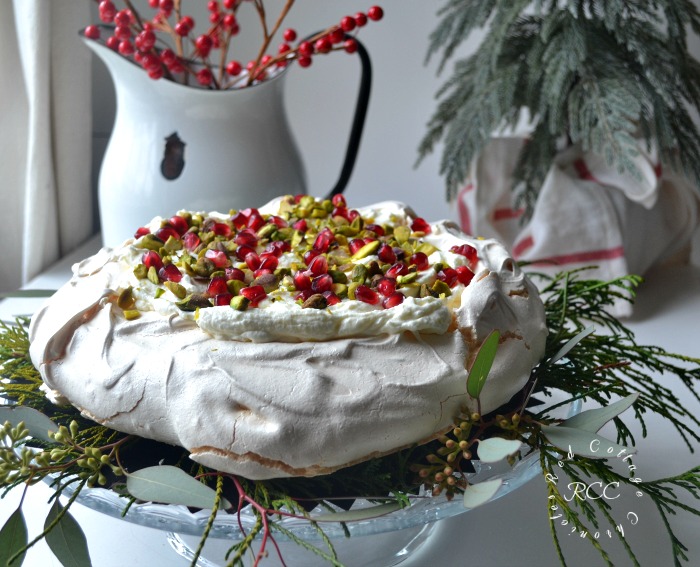 White Chocolate Pistachio Pavlova
2017-11-26 16:07:37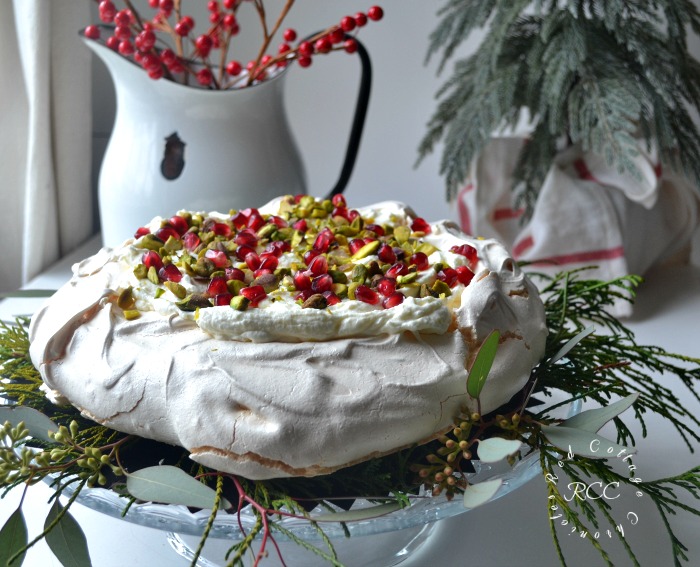 Serves 6
Ingredients
4 egg whites, room temperature
1 cup granulated sugar
1 tablespoon corn starch
1/4 teaspoon vanilla
1 1/2 cups heavy (whipping) cream
6 oz good quality white chocolate baking chips
1/4 cup roasted pistachios, chopped
1/4 cup pomegranate seeds
Instructions
Preheat oven to 275 degrees.
To prepare baking sheet, draw an 8" circle onto a sheet of parchment cut to fit your baking sheet. Place the parchment with circle facing down as to not allow ink to transfer to meringue.
In the bowl of a mixer, using whisk attachment, whip egg whites until frothy. While still whip, very slowly add the sugar. Continue whipping until stiff peaks form. (About 3 minutes). Add the cornstarch and vanilla, and whip a few seconds to blend.
Transfer the egg whites to the parchment paper and using a spatula spread to fill the circle, creating a shallow well in the center to about 1 1/2 inches from the edges, swirling the egg whites as you go.
Place in preheated oven and bake for 80-90 minutes, until shell is start ever so slightly starting to brown. Turn of the heat and leave the meringue in the oven, using a wooden spoon to prop the oven door open. Allow the oven to completely cool before removing the meringue.
Meanwhile, in a small saucepan combine white chocolate and 1/3 cup of the heavy cream. Heat gently until chocolate is fully melted and blended with the cream, stirring often.
Transfer to a medium bowl and set aside to cool.
Whip the remaining cream to stiff peaks in the bowl of an electric mixer fitted with the whisk attachment.
Gently fold the whipped cream into the white chocolate mixture until well blended. Refrigerate until meringue shell comes out of the cooled oven.
Pour the white chocolate mixture into the center of the cooled meringue, spreading to fill the center well.
Sprinkle with chopped pistachios and pomegranate seeds.
Best served within a day. Refrigerate until ready to serve.
Red Cottage Chronicles https://www.redcottagechronicles.com/