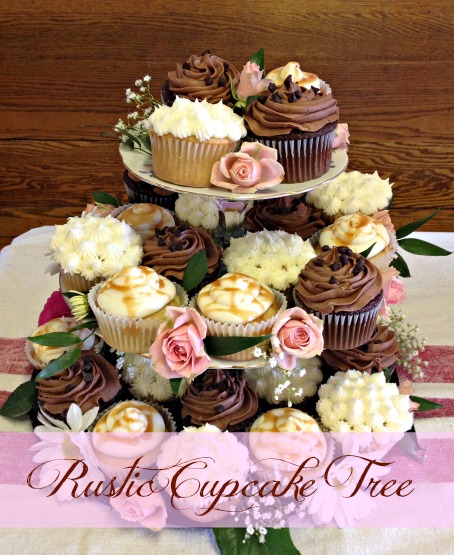 Surprise parties are like a double edged sword! They are a lot of fun to plan, but not so fun to to try and keep it a secret from the guest of honour!
When my cousin asked me if I would help her plan her mom's 70th birthday party I was more than happy to oblige!
I love planning anything that involves fresh flowers and delicious desserts!
While I really hope my Aunt was truly surprised when she arrived at her party, I know she had a great time! I sure enjoyed helping get it all together.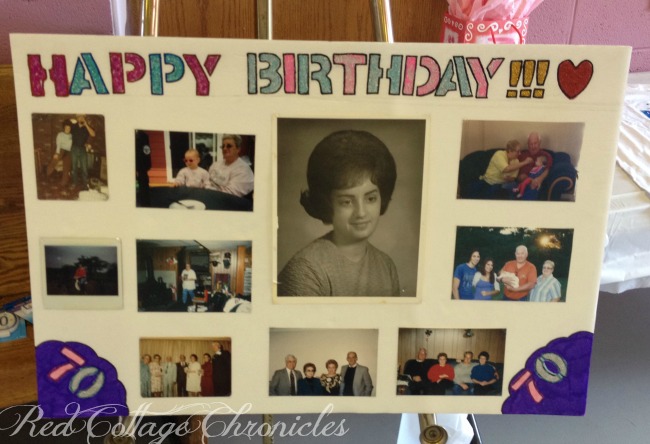 It was a casual affair with family and friends. It's always nice to see my cousins who I don't see often enough! I could spend hours looking through old photo's and hearing all the stories that go along with them!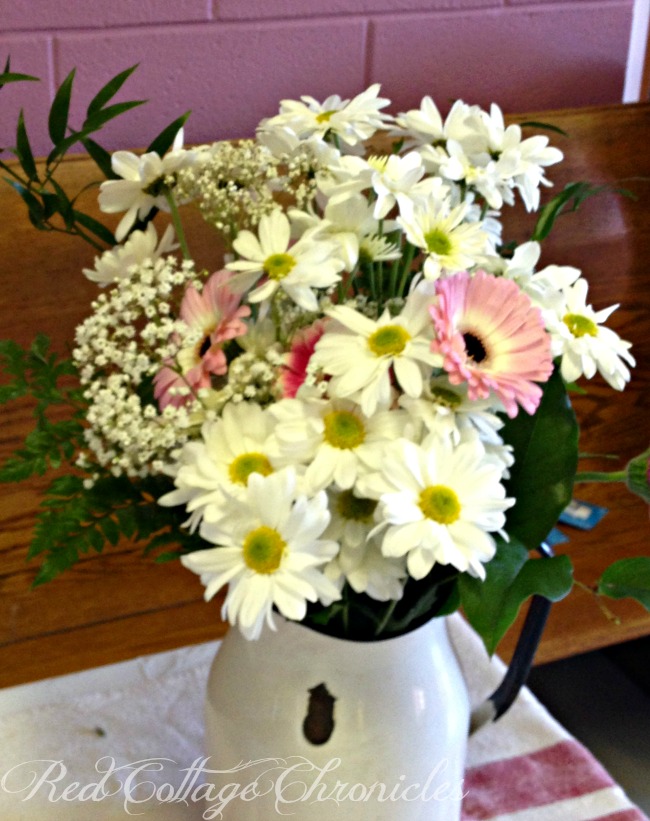 Flowers from the farmer's market made a simple arrangement in one of my old enamel pitchers.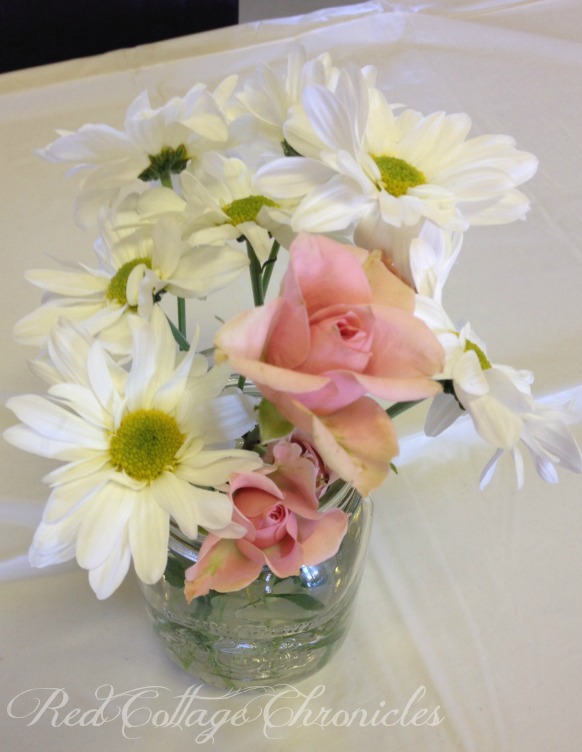 A few daisies and tiny rosebuds were tucked into mason jars for the dining tables.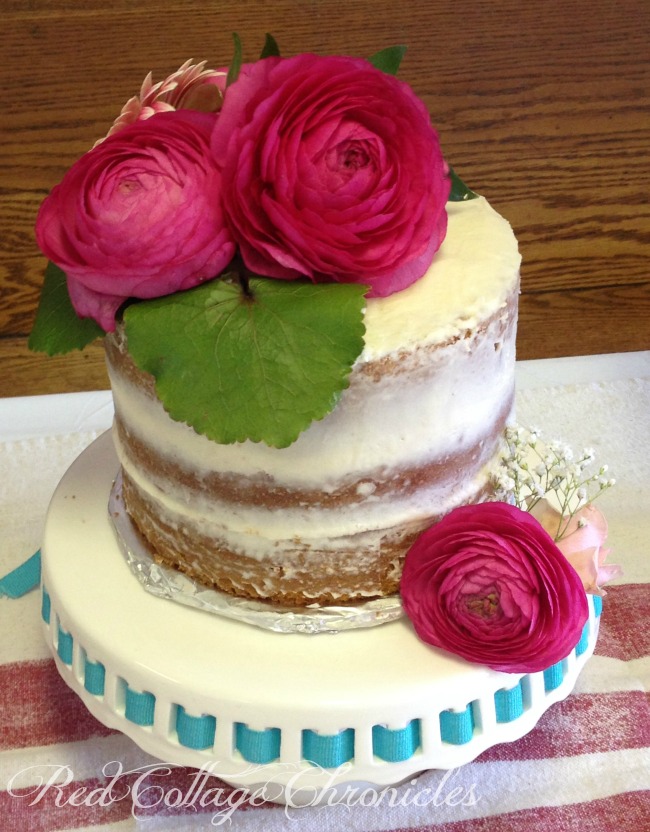 I used Pink rununculus, gerbera daisies and baby's breath to dress up the naked cake.
This was my second attempt at a naked cake! The first one wasn't all dressed up. It was this delicious carrot cake. I really like this naked cake trend!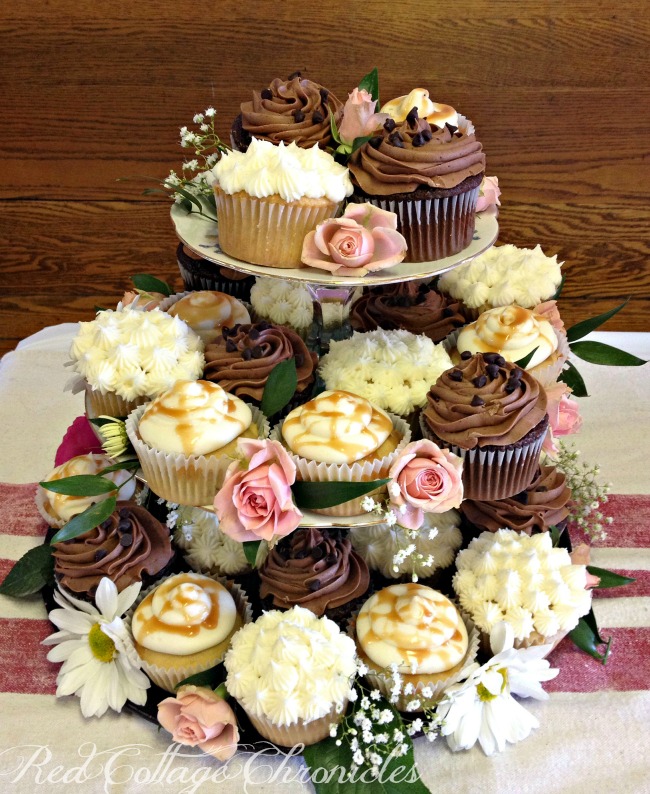 I tucked tiny rosebuds, daisies, baby's breath and greenery around the cupcakes. Simple vanilla, chocolate and salted caramel cupcakes were made without to much fuss. Casual rustic cupcakes!
Since I didn't have a tiered cupcake stand, I created one by using a large wooden charger plate for the bottom, and stacked a dinner and lunch plate from my grandmother's (my Aunt Marilyn's mother) china. I used dollar store candle holders to create the height between each tier!
My Aunt Marilyn was the youngest of my dad's 6 siblings, one of only two remaining.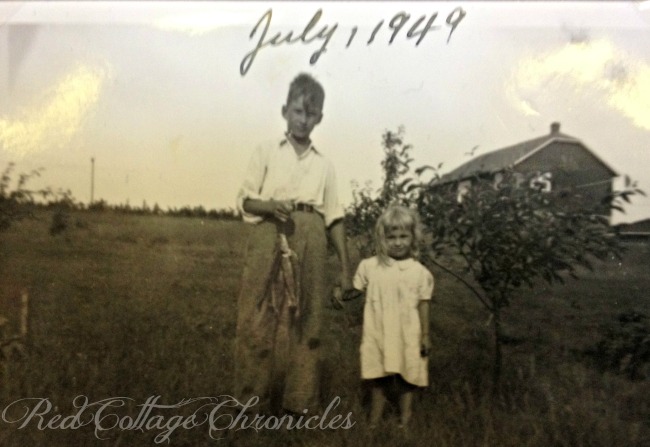 I don't know where my aunt was hiding this picture, but I thought my mom was going to cry when she saw it! It is my dad at age 14. He is holding my Aunt Marilyn's hand. She had never seen a picture of him that young.
A good time was had by all. Lot of food, fun and family. It doesn't get much better than that!
Until next time….
Maureen