I haven't done a lot of baking recently, but inspired by my Canada Day tablescape, I wanted to make a cookie for Canada Day too. I love my nana's shortbread recipe but thought I would give it a patriotic twist and jazz it up a bit! I think these Skor Shortbread cookies do the trick!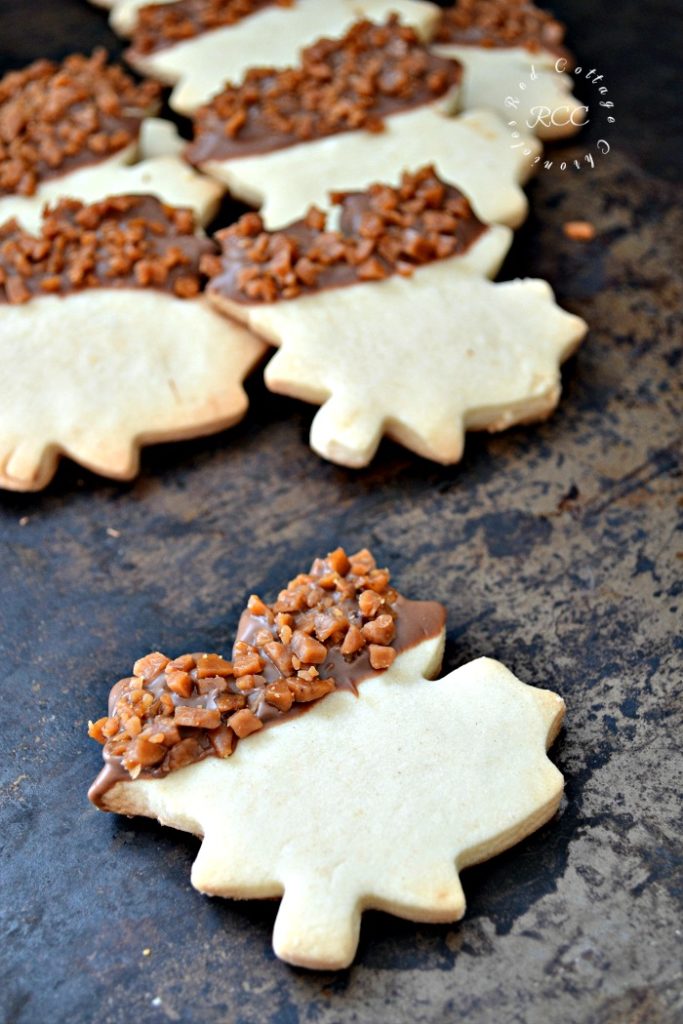 We celebrate Canada Day on July 1st, not only in honor of Canada's birthday but in our family it was also my grandfather's birthday. This got me thinking about him, which got me thinking about my Nana and all the wonderful memories I have of them. And, who doesn't have a memory of their grandmother that doesn't include food?! It is these special memories that inspired my Skor Shortbread cookies.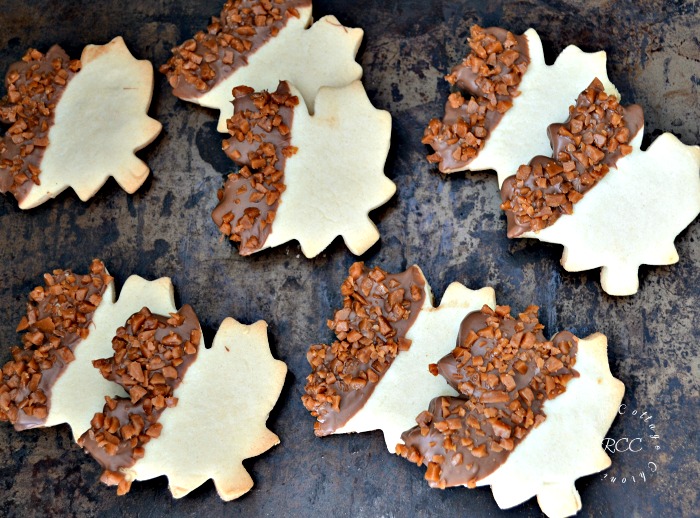 She used to make her shortbread either pressed into a pan or she would shape it into little flower shapes with her cookie press. Every Christmas she would make these melt-in-your-mouth pressed cookies in red and green, which baked up to be more of a pale pink and a light mint color. No matter. They smelled heavenly, and melted in your mouth!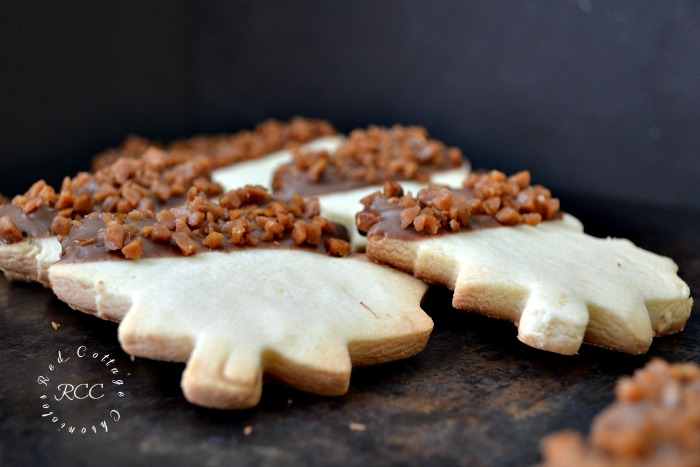 My own mom continues the shortbread tradition, also made it in a pan but also rolling it out and cutting into shapes. I took her lead this time and rolled the dough out and cut it with my maple leaf cookie cutter. The same one I used to cut watermelon slices for this recipe!
Skor is my husband's favorite chocolate bar, so I also made these with him in mind. Melt in your mouth shortbread dipped in milk chocolate and sprinkled with Skor Candy bits!
How to make Skor Shortbread Cookies
Prepare one batch of shortbread dough using this recipe
roll the dough out to about 1/4 inch thick and cut with maple leaf cookie cutter
re-roll dough scraps as necessary until all the dough is used
place on a parchment lined baking sheet and bake at 325 degrees for 14-15 minutes (until edges are just barely golden)
allow to cool completely
melt 2 cups milk chocolate chips over double boiler and dip the edge of each cookie into melted chocolate
sprinkle Hershey's Skor Toffee bits (Heath toffee bits also work well) over the chocolate and set them on parchment to allow chocolate to set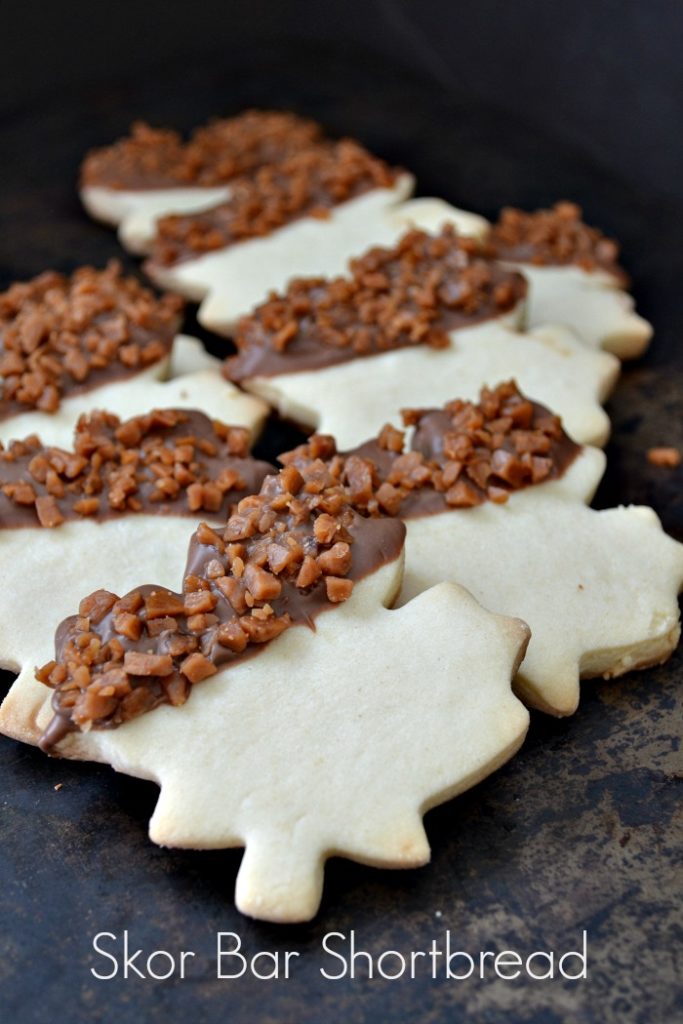 I think I did my Nana proud!
Until next time…..