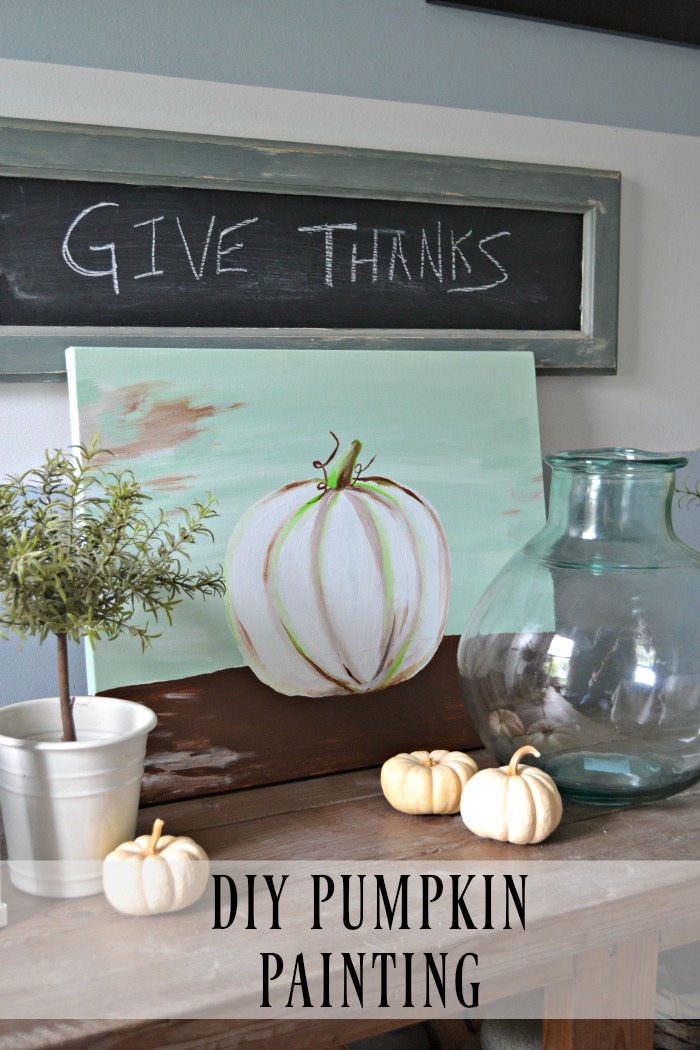 If you are anything like me, you spend all kinds of time on Pinterest pinning craft ideas and DIY projects, only to never try them. I have a whole board dedicated to Easy DIY projects and have only actually done a couple.
You may have read this post last week about the lack of art on my walls. I decided to keep up the DIY theme and pursue my Pinterest boards for some easy autumn crafts that would add to my autumn decor and maybe add a bit of art of my walls. It didn't take long to find a tutorial from Jennifer Rizzo that I had pinned but thought I wouldn't never be able to pull it off.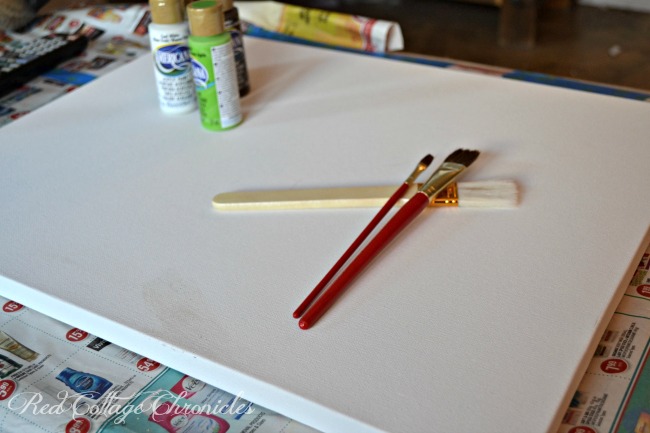 While I do consider myself creative, I don't consider myself even remotely skilled at art. In fact I don't think my art teacher in high school ever even really bothered to look at the projects I submitted. I got a constant 65% on EVERY SINGLE ONE!
That did not sit well with my dad! He was very good at sketching caricatures In my senior year, when it we were working on the cartoon and caricatures unit I asked him to do my assignment for me to submit as my project. Just to test my theory of course. I mean how is it that I went through 4 years of art with the same teacher and only ever got a 65%?
Guess what grade I got on that cartoon? Yup. 65 percent! My dad was not impressed!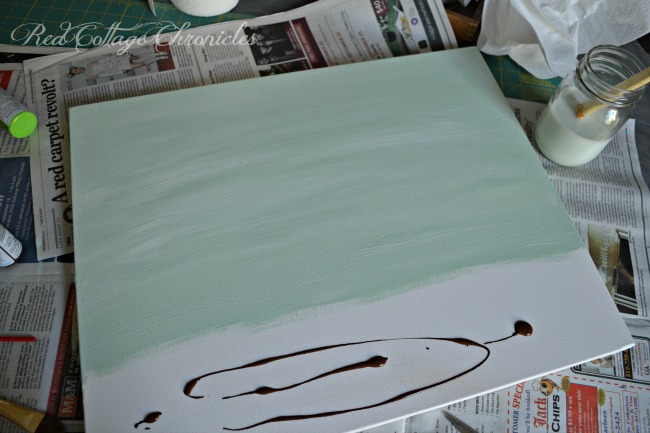 When I committed to doing this painting, I went into it thinking, "what have I got to lose?" The canvas was cheap at Michaels, and the paint came from the dollar store. If it turned out horrible, to the garbage it would go. And besides, isn't art in the eye of the beholder?!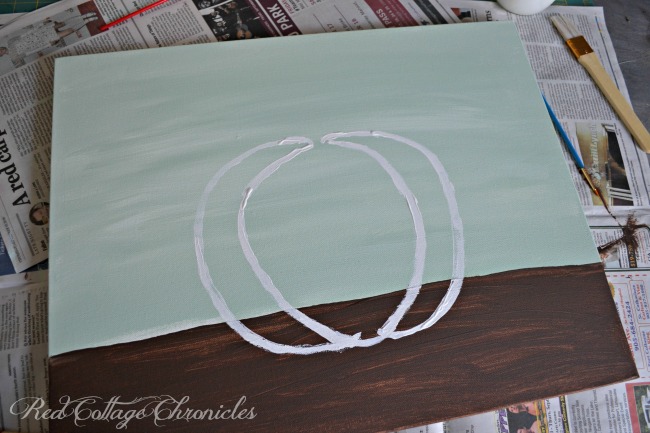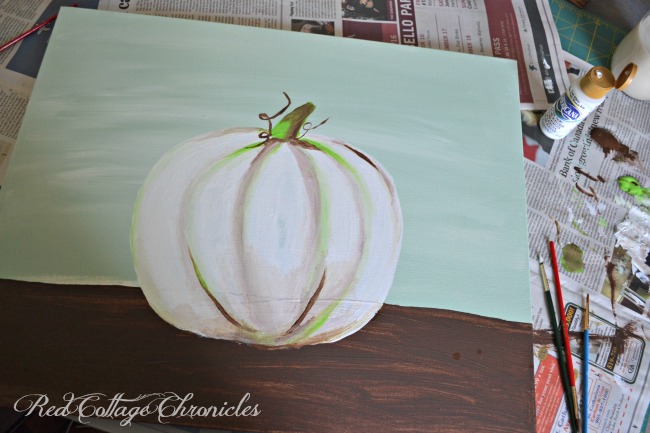 Once I got the outline of the pumpkin drawn and it wasn't all wonky in shape I just dove right in and started shading.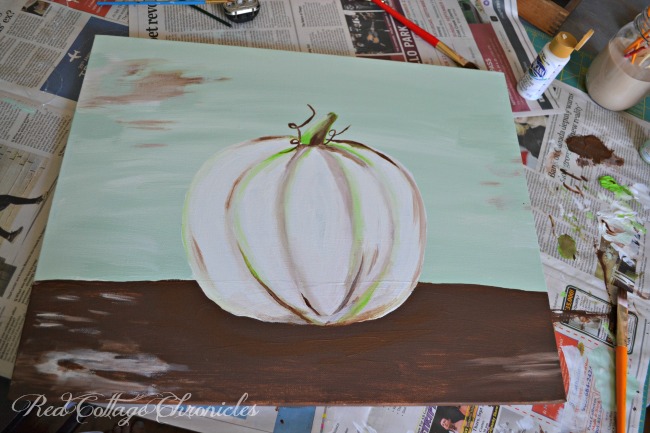 I followed her lead closely and suffice it to say, the result isn't to shabby. In fact, I didn't throw it out. In fact I have it displayed on my buffet table in the dining room for all to see!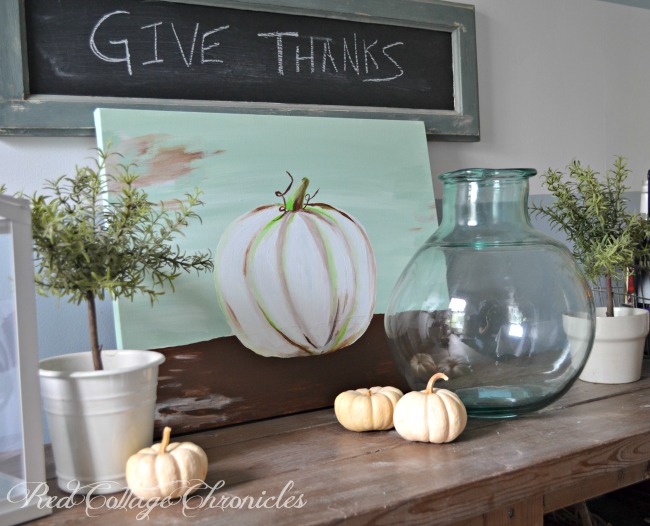 What do you think Mrs. Sturch? A solid 65 percent!
Jennifer Rizzo was more encouraging than 4 years with my art teacher! Check out her "You Can Paint A Pumpkin Canvas, no Art Skills Required" tutorial here!
I am sharing this project at Celebrate & Decorate!
Until next time….