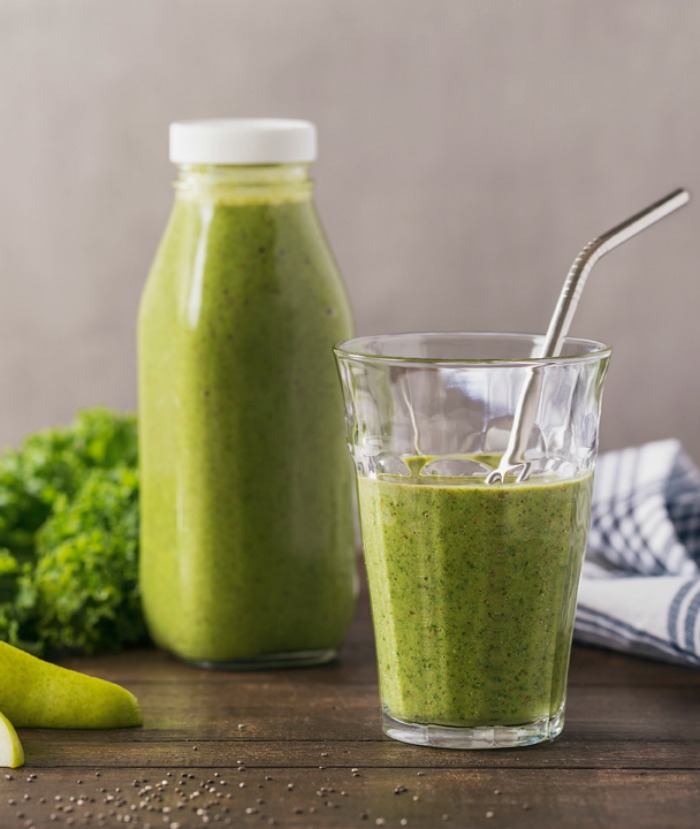 Happy St.Patrick's Day! Since I am not one for drinking beer, green or otherwise, I thought I would share my new favourite green smoothie recipe with you to celebrate this day of all things green!
Mornings are always somewhat rushed and my go-to breakfast is often in the form of a smoothie. I however was not the least bit interested in delving into the world of green smoothie's. I could not even imagine that they could ever taste good. I tend to like my spinach seasoned and cooked to perfection!
I was becoming more and more intrigued as my daughter regularly enjoyed a smoothie packed with both fruit and green veggies. And, every time she made one she challenged me to take a sip and see what I was missing.
Her constantly urging me to give them a try combined with the fact that I really needed to increase my intake of veggies is why I decided to give a green smoothie a try.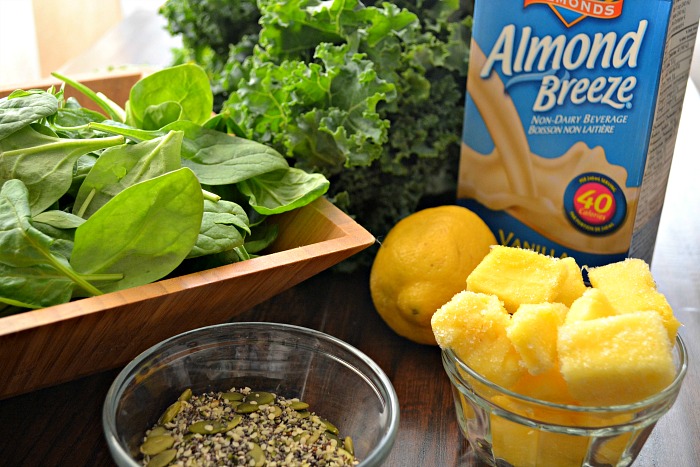 I found a recipe from Almond Breeze that included spinach and kale, two super foods I knew was was sorely lacking in. It also called for pears, banana and pineapple, which I love, plus chia seeds, flax, maple syrup and almond butter.
I figured worse case scenario I would plug my nose and suck it back, knowing I was doing my body good!
Stop the presses, I am in love! Oh my goodness. I had no idea greens could taste so darn good. Seriously, I really couldn't taste the greens. And, thanks to the fabulous new blender I got for Christmas, there were no big chunks of green to get caught in my straw! It was smooth and delicious, and there was no need to plug my nose!
It is so easy to make, it will have you nourished and out the door on busy mornings.
Simply rough chop your fruit. I used frozen pineapple sections instead of fresh.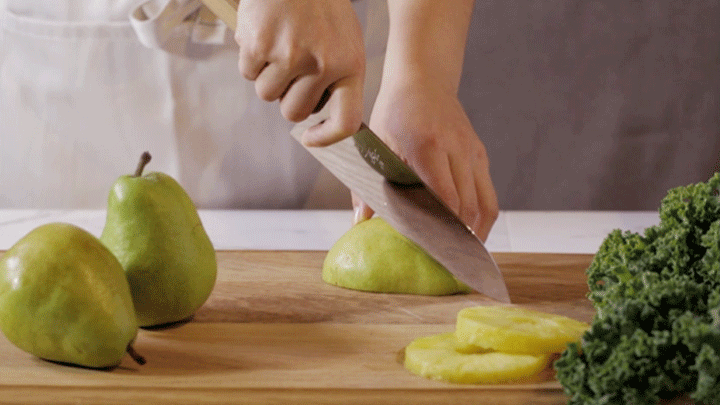 Add the fruit, kale, spinach, maple syrup and almond butter to your blender, pour in the chia and flax. (I have a mix of chia seeds, flax and pumpkin seeds so I just added that)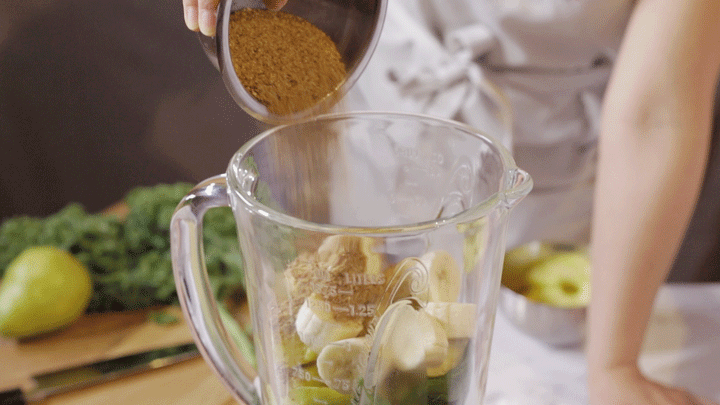 Add Almond Breeze Unsweetened Vanilla almond milk.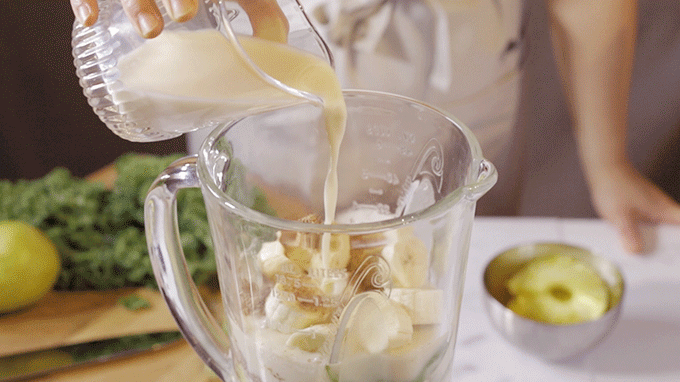 Blend until smooth.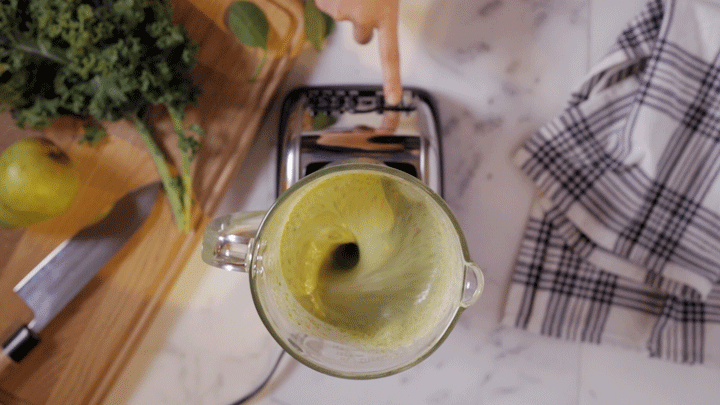 And serve!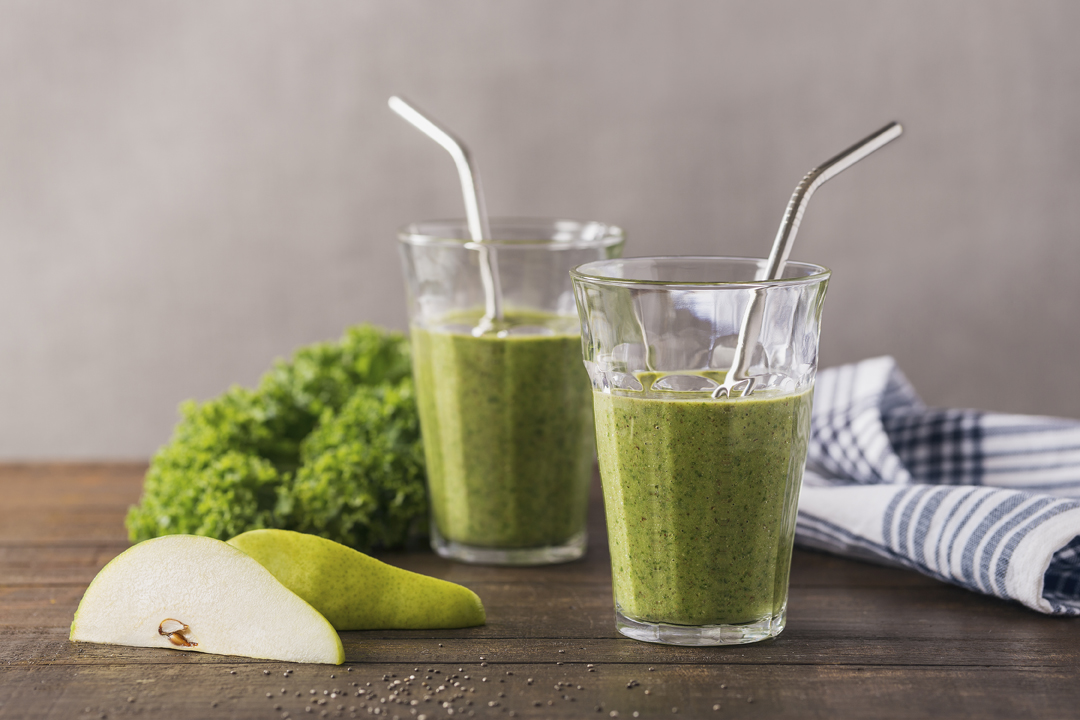 I have now joined the ranks of green smoothie lovers and I have no doubt my body is very thankful I finally did!
How about you, have you tried a green smoothie yet?
Until next time…

* While I received coupons from Almond Breeze to purchase their product, my experience and opinion is completely my own!
Power Green Smoothie
2017-03-16 17:36:52
A delicious green smoothie packed with 8 grams of protein and 11 grams of fibre. A great way to start your day!
Ingredients
1 cup (250 mL) kale,washed, leaves pulled off, stalks discarded ((about 3 large stems)
1 cup (250 mL) spinach, washed, stems trimmed
½ Anjou or Bartlett pear, washed, peel on and quartered
1 medium (118 grams) banana, peeled and quartered
1 ½ cup (375 mL)frozen or fresh pineapple, chopped
1 tbsp(15 mL) ground chia seeds
1 tbsp(15 mL)ground flaxseed
1 tbsp(15 mL) maple syrup
2 tbsp (30 mL)almond butter
1 cup (250 mL) Almond Breeze Vanilla almond beverage
Instructions
Put all the ingredients into a blender cup and blend until smooth. Adjust for taste. You can add more pineapple for acidity and more maple syrup for more sweetness. Serve cold immediately.
Notes
Per Serving (493g): Calories 377, Fat 14g, Cholesterol 0mg, Sodium 112mg, Carbohydrate 62g, Fiber 11g, Sugars 36g, Protein 8g
Red Cottage Chronicles https://www.redcottagechronicles.com/