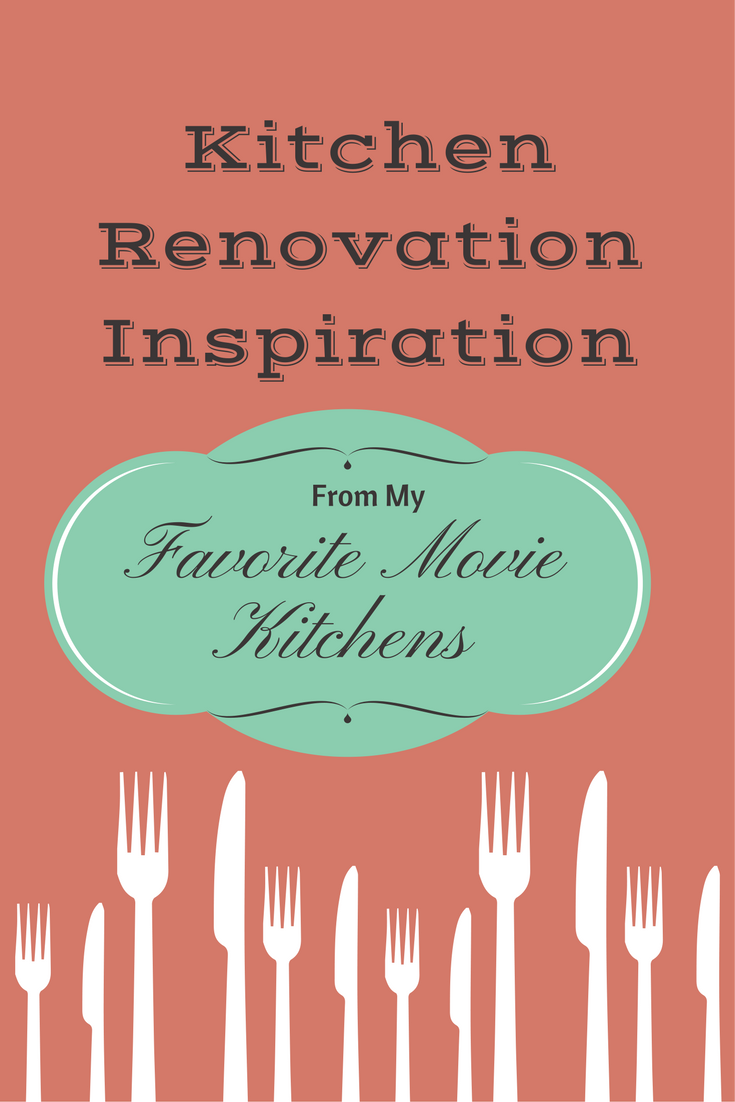 Please tell me I am not the only one who watches a movie and spends way too much time admiring the beautiful interior movie sets! When a movie involves lots of kitchen scenes, that's it for me. I can barely follow the plot as I admire and soak in all the details of the style and decor!
I have been busy studying some of my favorite famous movie kitchens lately. Coming up in just a few short weeks is the spring edition of the One Room Challenge (TM) hosted by Linda from Calling It Home. We participated a couple of years ago when we renovated our living room in just six short weeks. You can read all about that renovation here.
This year we are tackling our kitchen and I am biting at the bit to get started. I am drawing inspiration from my favorite famous movie kitchens, and when it is all done I think you will see what I a mean! (But you will have to wait until the reveal in May!)
Bridges of Madison County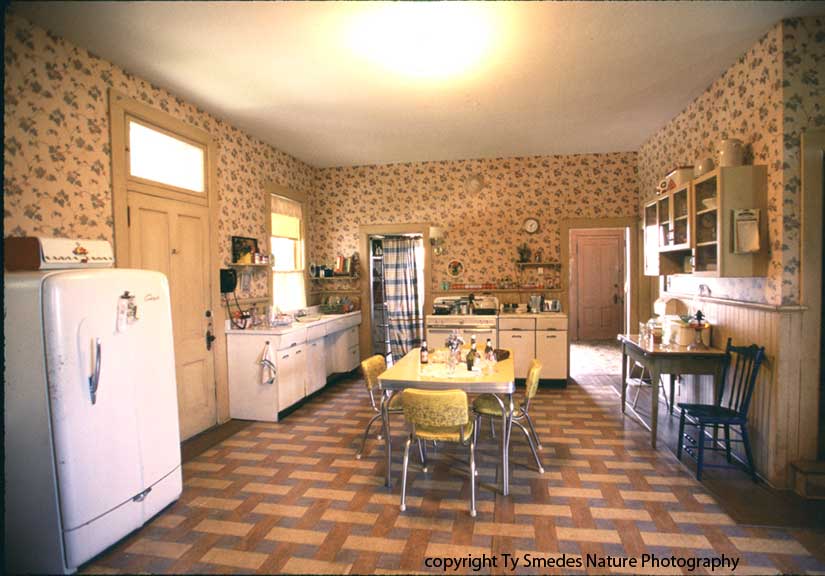 Photo used with permission from Ty Smedes Photography
A real 1960's farmhouse kitchen! A fine example how everything old is new again. Right away I was drawn to the open upper shelving. There is only one small section of upper cabinets, but even they have open glass doors! The basket weave pattern on the floor reminds me of some of the marble tiles I have seen lately, but in this case, the pattern is on a larger scale. And, you have to love the bead board wainscoting. The lack of counter space is compensated with the addition of a table set up against the wall (kind of like how modern kitchens utilize islands!)
The next two movie kitchens are from Nancy Meyers films. Her movie sets are always full of eye candy it is no wonder they are my absolute favorite! I did read somewhere that her mother was a designer, so maybe that had some influence on her set designs.
Something's Gotta Give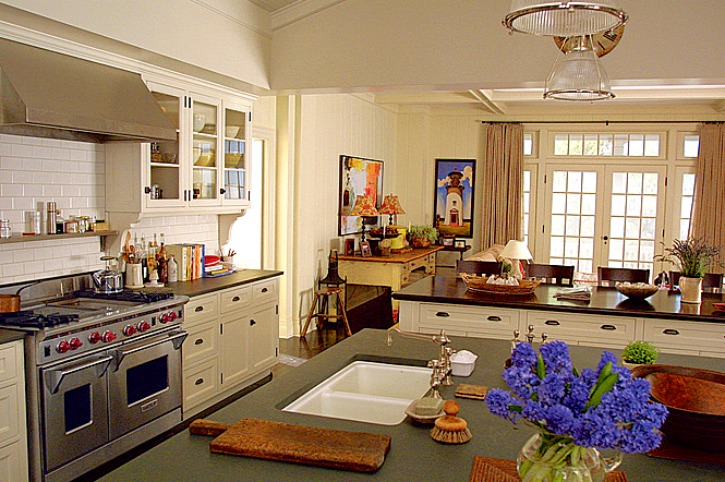 Never mind that the rest of the house is completely drool worthy, the kitchen alone I could live in! My husband is on notice that if we ever win the lottery I want 2 islands with black soapstone counters.
Did you know though, that for the movie set these black soapstone counter tops are really just plywood painted to look like soapstone?! Umm…., the wheels are turning!
The subway tile backsplash is a classic that looks fantastic with almost any style of kitchen. I really like the look and function of a narrow shelf above the range.
I love how the set designer included worn, vintage cutting boards and dough bowls.
The glass doors on the upper cabinets give the kitchen an airy feel, similar to that of open shelves.
I could go on and on, but if you haven't seen the movie yet, you really should. Just for the set alone it ill be worth it!
It's Complicated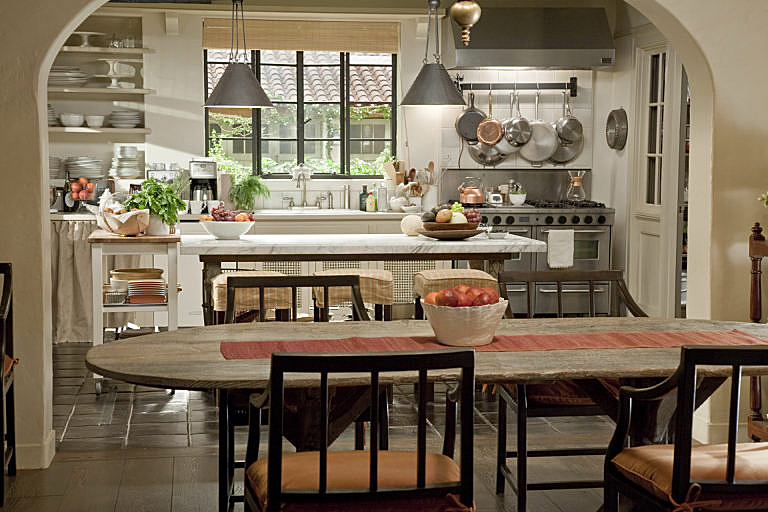 Nancy Meyers Movie Photo's via Hooked on Houses
As much as I love the last kitchen, this one from It's Complicated is probably my favorite. Maybe it is because is is more like the size of my own kitchen, or maybe it is the style. Kind of Tuscan mixed with French. Once again we have gorgeous open shelving, this time stacked with mismatched creamy white dishes and cake plates that give the kitchen a really warm and lived in feel.
The marble island is a baker's dream. There is nothing like cold marble to roll out pastry dough. The comfortable padded bar stools make it the perfect place to grab a quick bite.
I love how the designer used both the island and a kitchen cart to make up for the minimal cabinet space. That, my friends, is real life in a tiny kitchen!
I am really adoring the black window panes, but I think it will take some real convincing for Tim to agree to painting ours.
If you have seen the movie you know that Jane is embarking on a huge addition which includes a brand new kitchen, which isn't completed in the movie. I almost want a sequel just to see how that kitchen would have turned out!
I have already borrowed an idea from this movie set and recreated a smaller version of the dining room table. While ours is probably half the length of this one, you can see how it turned out here.

We are still in the planning stages of our kitchen reno but I have found inspiration in all of these kitchens, and have gathered inspiration photo's in my Kitchen Renovation board in Pinterest.
While we won't be changing the footprint of the kitchen, it will be completely transformed over six short weeks. As the plans come together we are excited to be working with both Blanco Canada and Para Paints to complete a couple of the projects we have planned!
I will be glad to finally get things underway, but in the meantime I would love to know what your favorite movie kitchens are. Do share!
Oh, and don't forget to subscribe to Red Cottage Chronicles so you can follow along with our kitchen renovation when the One Room Challenge begins the first week of April! Every Thursday beginning April 6th, I will be linking up as a guest participant to share the progress of our kitchen renovation.
Until next time….