Here it is, December 27th, and I feel like I am having a non-alcohol induced Christmas hangover! On one hand it was great to wake up this morning knowing I had no plans for the day, but on the other hand our living room looks like a bomb went off spewing boxes and paper everywhere! This morning though, I am taking a breather to share a year in review, a mix of what proved to be your favorites Red Cottage Chronicles this year. And, a few that I really loved sharing with you.
January was a busy month, when I participated in the $100 Room Challenge. A favorite project from that challenge was the thrift store upcycle of this Christmas tray and candlestick.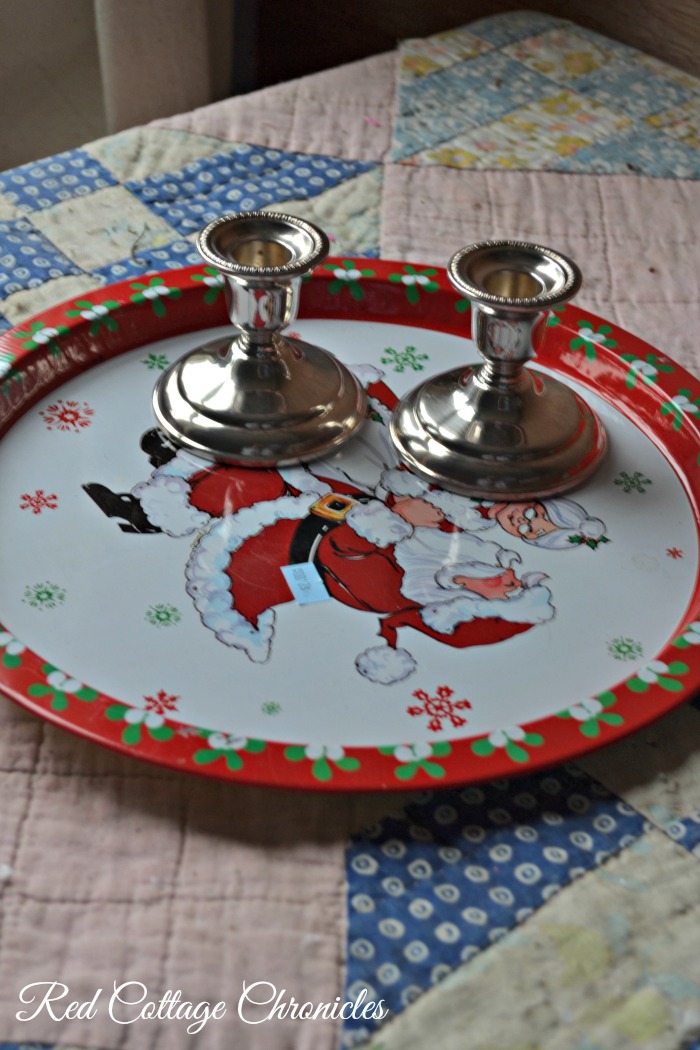 That, with a bit of paint and liming wax became this farmhouse style wall sconce…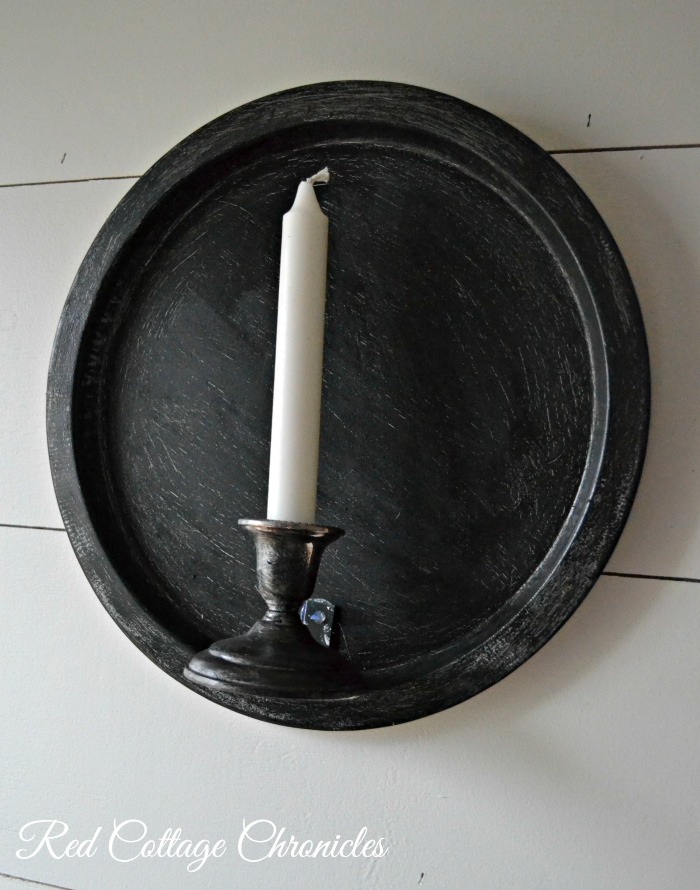 With February comes Valentines Day, so it is no surprise that this Sweetheart Strawberry Galette was a popular post!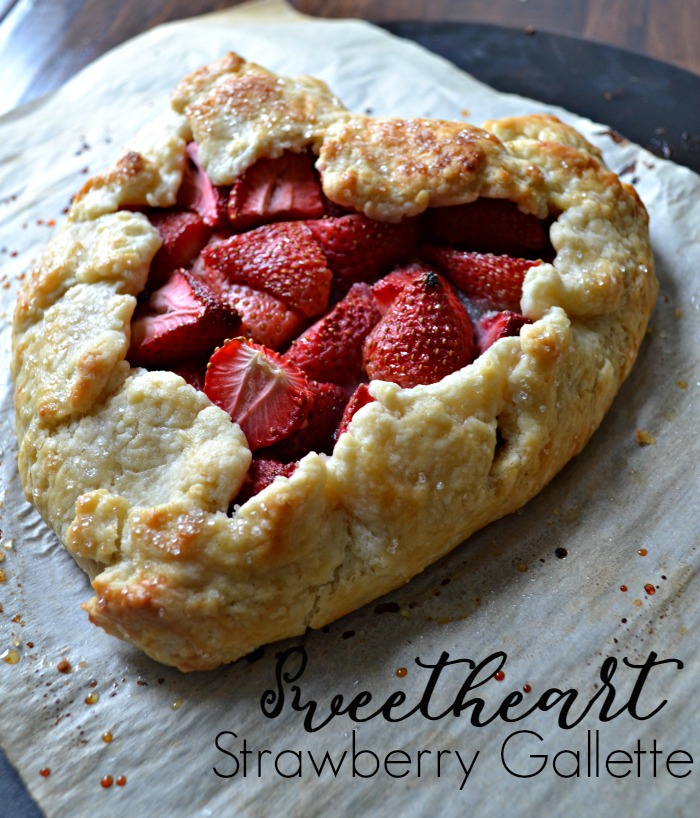 By March my thoughts have turned to spring. Even though we still have the threat of snow around here, I can't help but begin planning for our decorating our front porch for when spring finally arrives. These Aged Terracotta Pots are an easy project that having me dreaming of warm sunny days!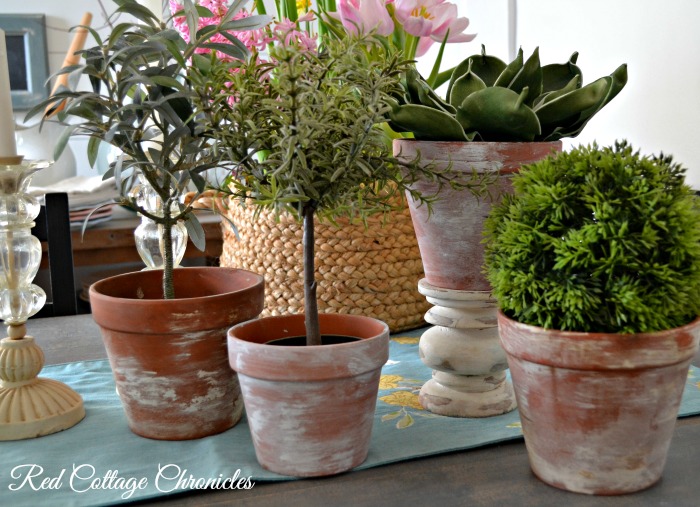 Oh, April, how I welcome this month! It was the start of the One Room Challenge. We tackled our kitchen for this challenge, and one of the biggest (yet least expensive changes) we made was planking our ceiling. It took our terribly uneven kitchen ceiling to a level, finished ceiling that fits perfectly with our style!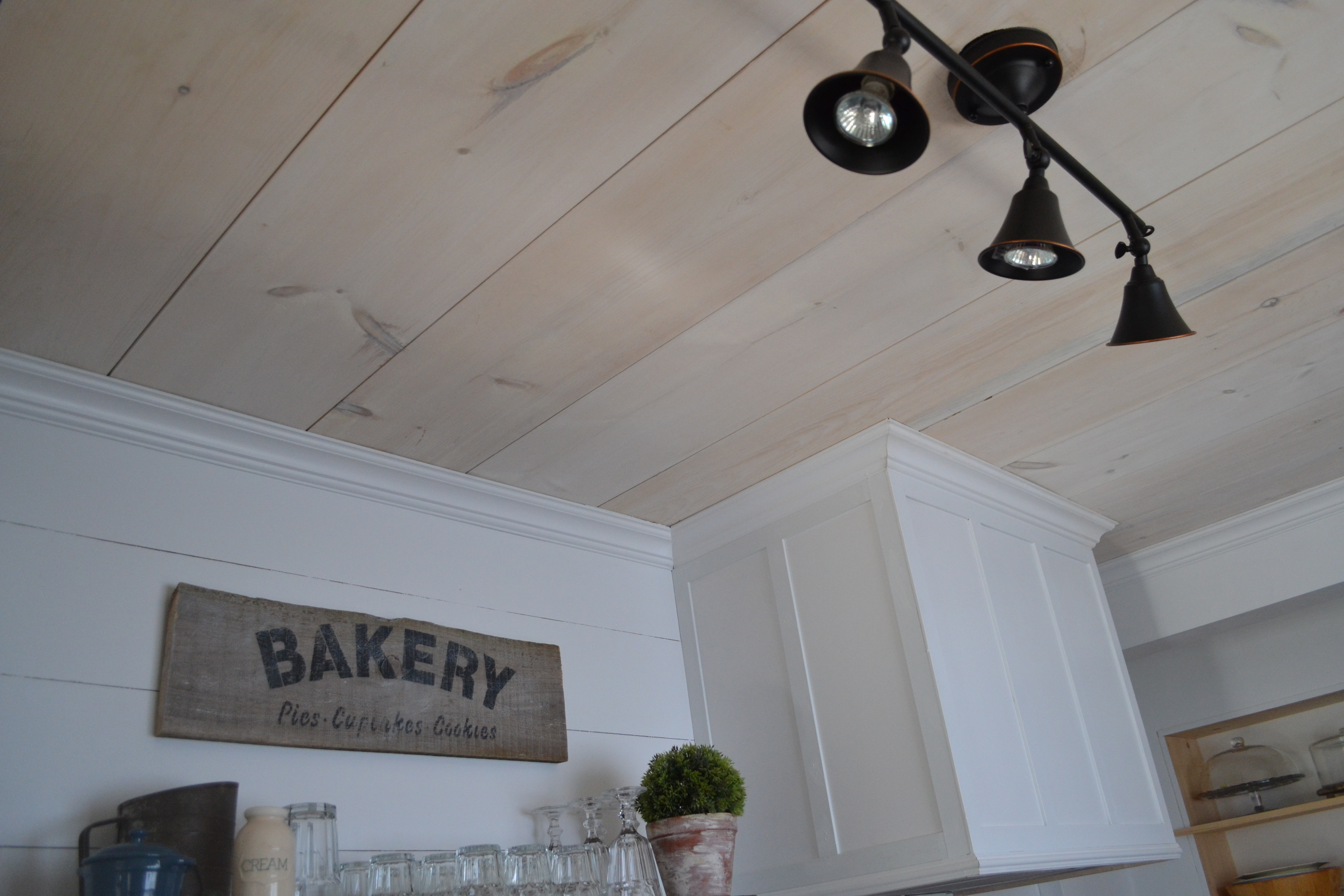 Of course May was an incredibly busy month here at the Red Cottage. Renovating a kitchen in six weeks is no easy feat. Especially with all the little projects that needed to be completed. By far, our favorite project was installing our new (if not a bit unconvential) black farmhouse sink and faucet from Blanco Canada!
I cannot tell you how much I love this sink! It is huge, ridiculously easy to keep clean, not to mention it looks fantastic against the butcher block countertops and classic subway tile back splash! I never thought I would ever say that doing dishes is a pleasure!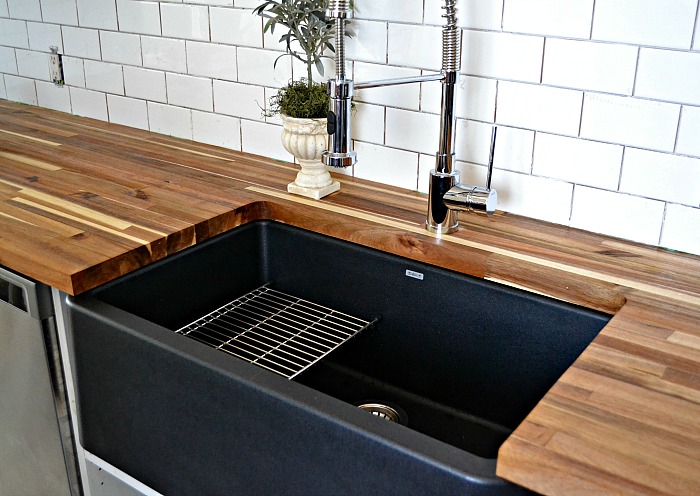 June brought longer days and warmer sunshine, and the farmer's market was kicking into high gear. This Cherry Pistachio Naked Cake was the perfect start to the summer season. Super easy and delicious!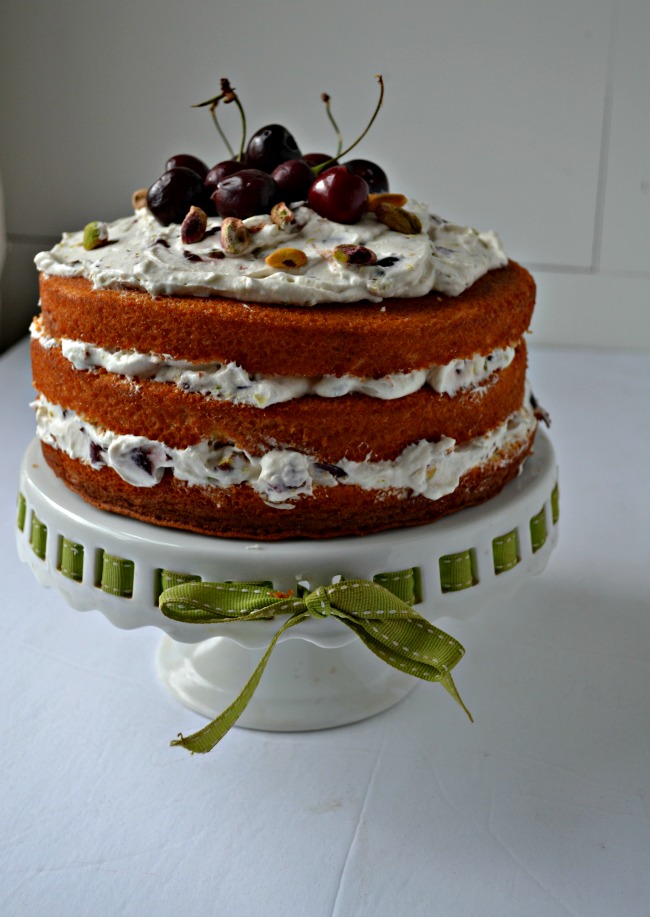 July brought another hot month to our parts. Fresh raspberries were inspiration for this raspberry ripple ice cream. Popular not only with you, but an all time favorite of my husband who loves all things raspberry!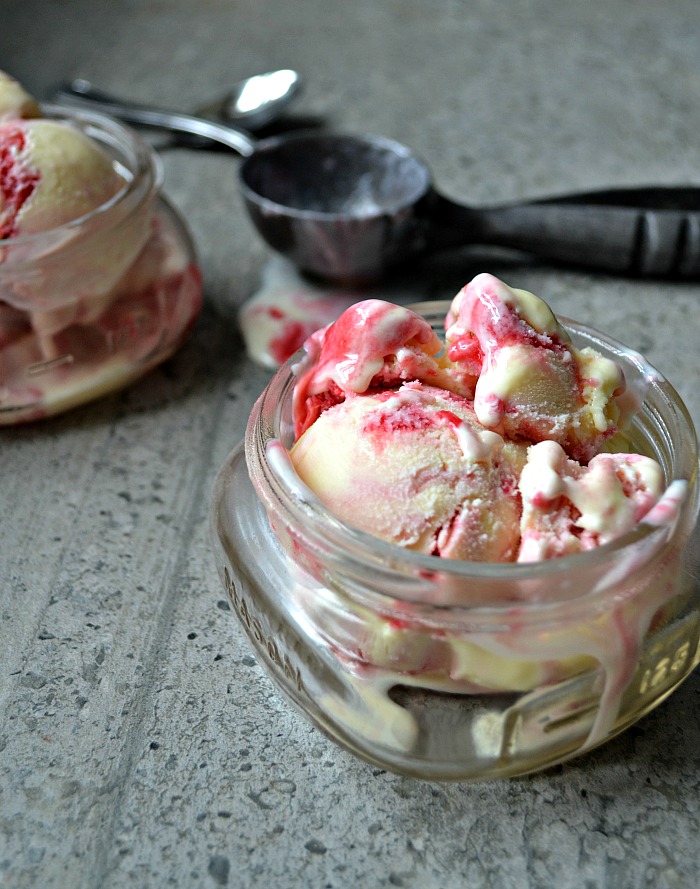 Since butcher block countertops are quite popular these days, I was getting a lot of questions about how we sealed our acacia wood butcher block counters and in this post I talked about what we used and how we did it.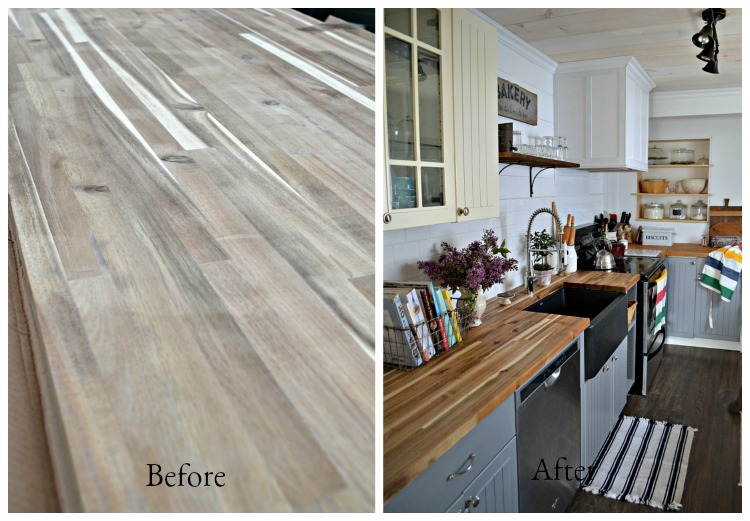 Awww, September. The month that I can start talking out loud about how much I love autumn without my family giving me the evil eye!! And, even though my girls are grown and the school years are long since behind us, September has always been my "New Year". I shared my struggle with an eating disorder and how I have started to heal my struggle with food. Since I was hesitant to share this post at all, I was pleasantly surprised at how well it was received.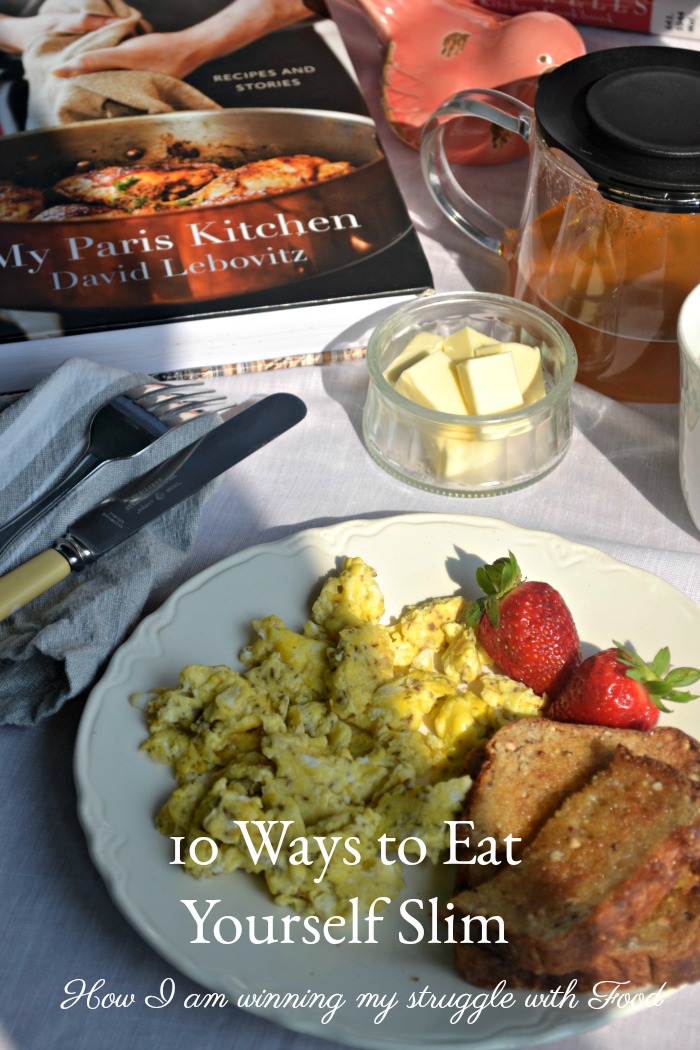 October, being my birthday month, is my favorite month of the year! Our autumn tablescape is a favorite, that would work all winter long to add a cozy vibe to any meal!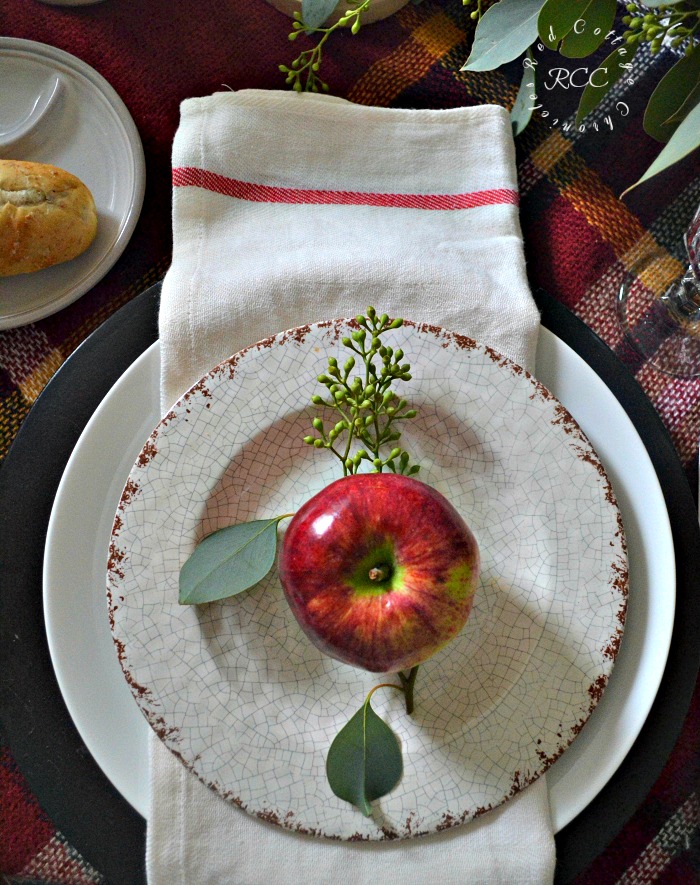 November, while only last month, seems like forever ago! I was happy to finally introduce the Red Cottage Chronicles Subscriber VIP Printable Page! Be sure to subscribe for your very own password to give you access to a page of free printables. I am busy working on a few new ones for January that will help you stay organized! If you missed this post, you will want to click on over to sign up!
And finally, here we are in December. I started off the month busy, but really took it easy the last couple of weeks as it is too easy to become overwhelmed with all there is to do.
I did manage to this family favorite recipe for Empire Cookies.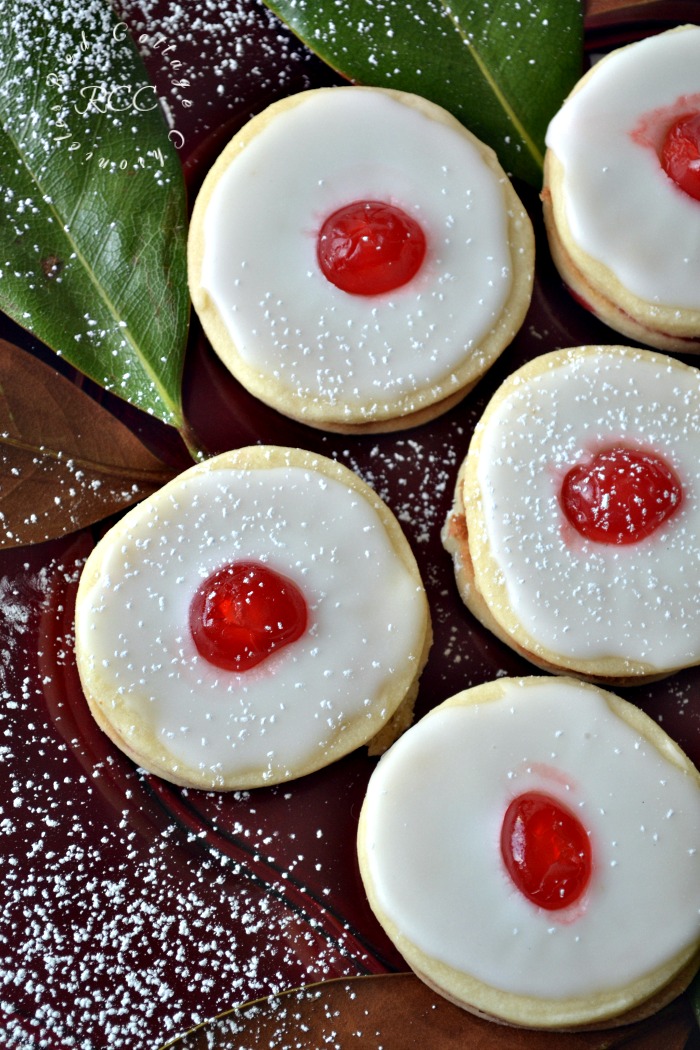 Now that the marathon of Christmas gatherings is behind us, I look forward to 2018 with renewed vision and energy. I have chosen my "word of the year", which sometimes in previous years I have completely abandoned by February. This years "word" however I began making small changes toward back in September and will be ramping things up in 2018.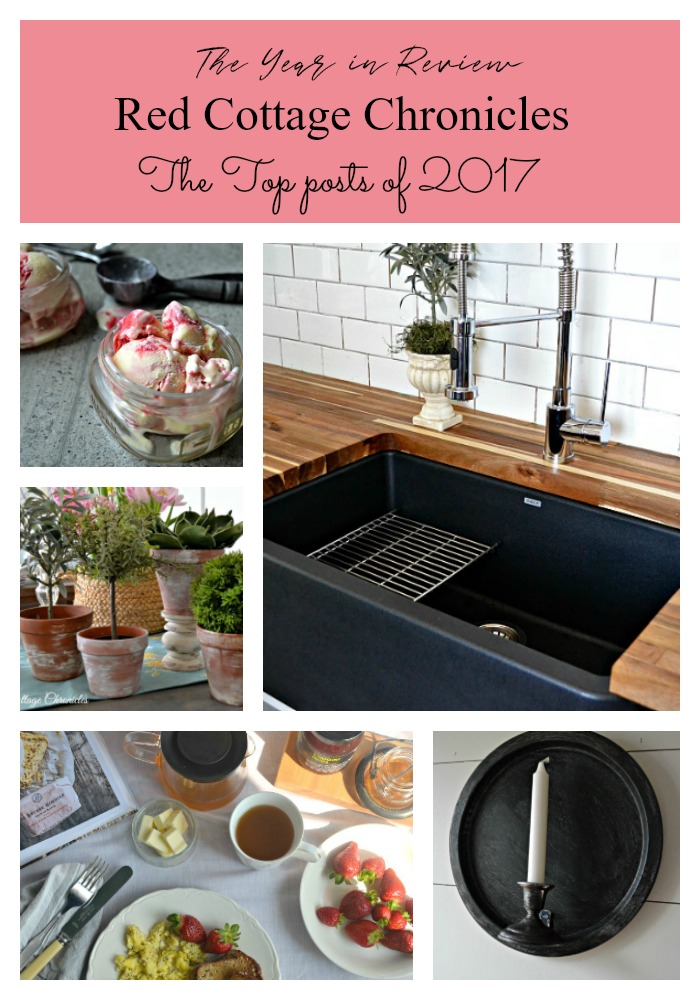 I am excited for some changes that are coming for our Red Cottage early in the new year. I will be sharing details soon, and while they are definitely bittersweet for our entire family, it is opening up a new chapter here at our little home!
Until next time….