We live in a University (and College) town. St.Patrick's Day celebrations among the students are all about green beer, green t-shirts, green top hats, green everything! Let's just say they are not exactly refined celebrations! It isn't uncommon for them to gather by the thousands to "celebrate".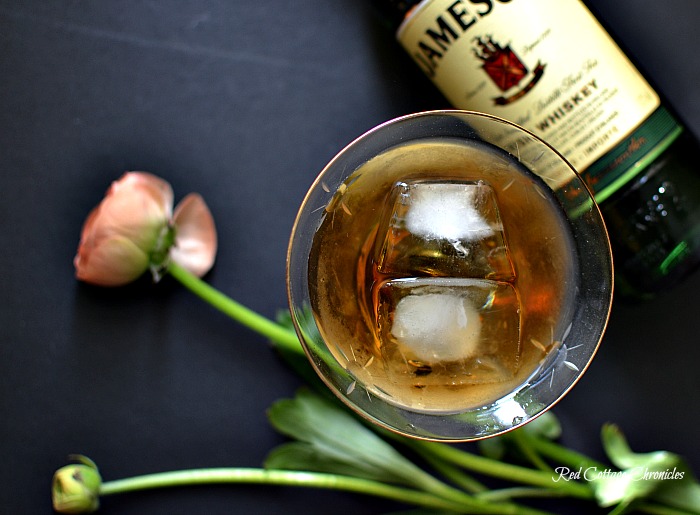 I can't say I have ever celebrated St.Patrick's Day the way they do, but as I have gotten older St.Patrick's day has gotten quieter and far more low key! If you are looking for St.Patrick's day cocktail ideas that involve more than green beer, look no further!
For myself, cocktails (and alcohol of any kind for that matter) is reserved for holidays and special occasions. I have to admit this cocktail made with Irish whiskey, vodka and maple syrup was delicious.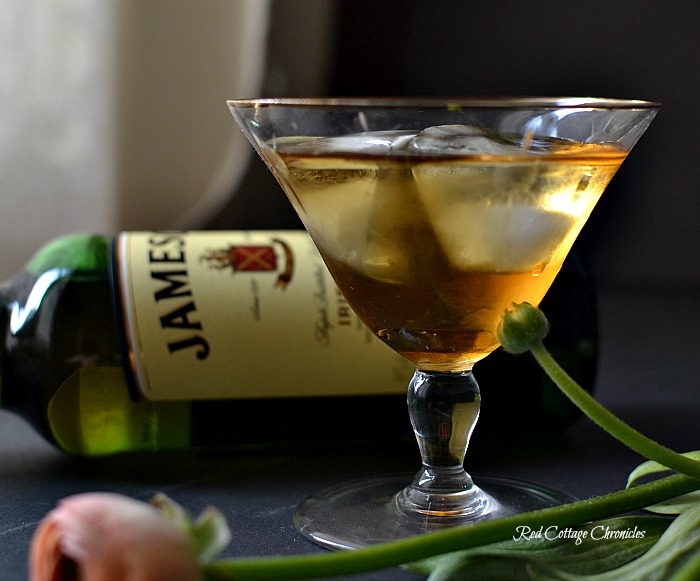 An Irish Whiskey Cocktail
Yield: 1 cocktail

Prep Time: 2 minutes

Total Time: 2 minutes

A Maple infused cocktail perfect for St.Patrick's day
Ingredients
1/2 ounce Irish whiskey
1 ounce vodka
1 tablespoon pure maple syrup
ice
Instructions
Fill a cocktail shaker with ice
Add all ingredients to the shaker
Shake well and strain into ice filled martini glass
Notes
Drink Responsibly! DO NOT DRINK AND DRIVE!

So, even though creating fun things for the home for is as wild as it gets for me on St.Patrick's day, enjoying an Irish whiskey cocktail is the perfect way to celebrate my little bit of Irish heritage!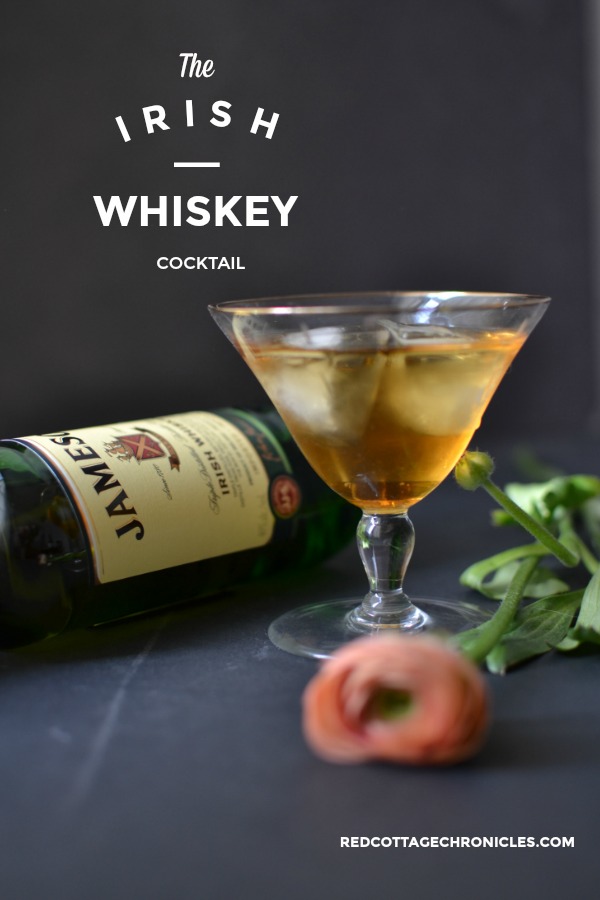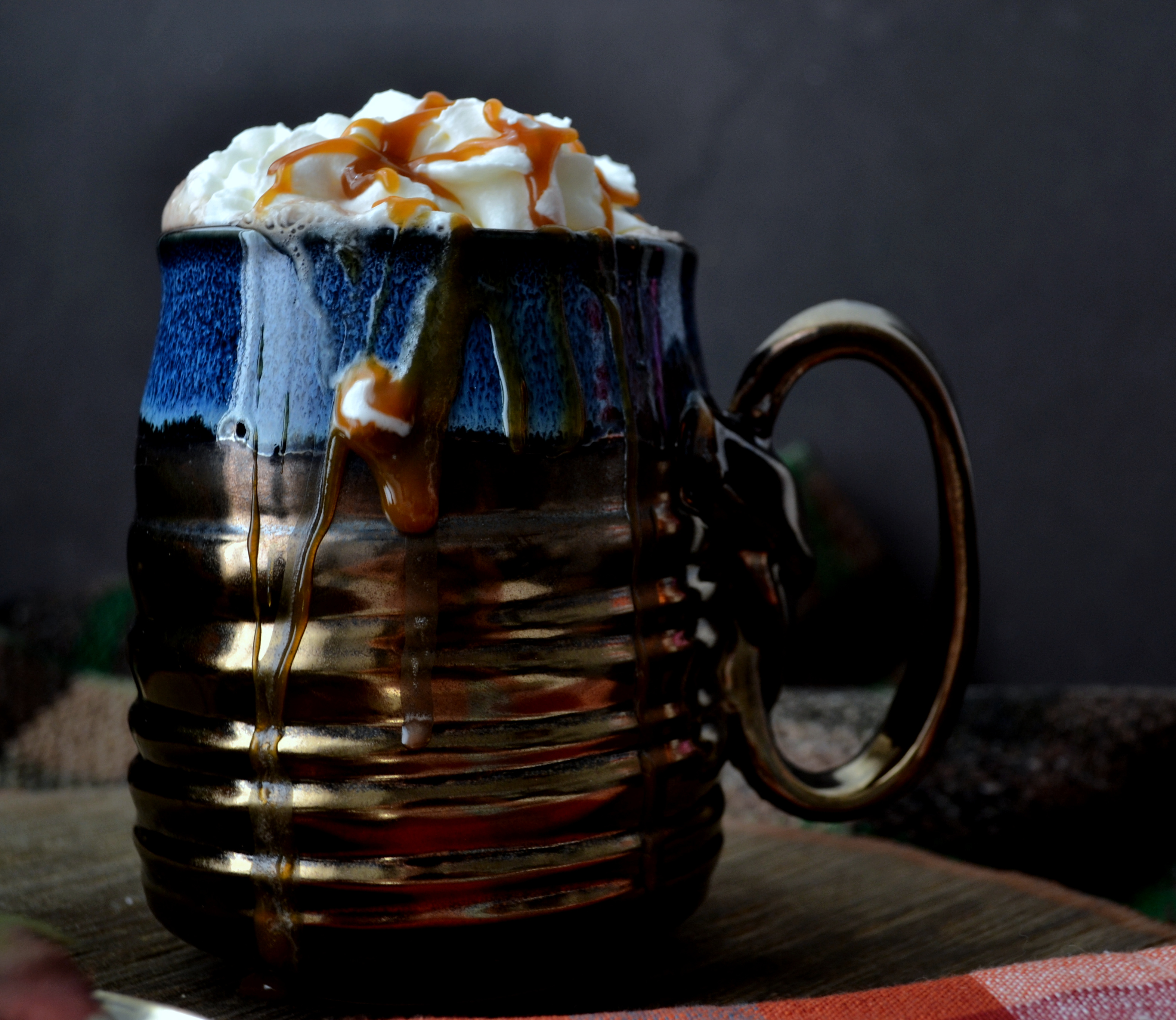 If it still frosty where you are come St.Patrick's, day this Irish Cream Hot Chocolate might be more your style!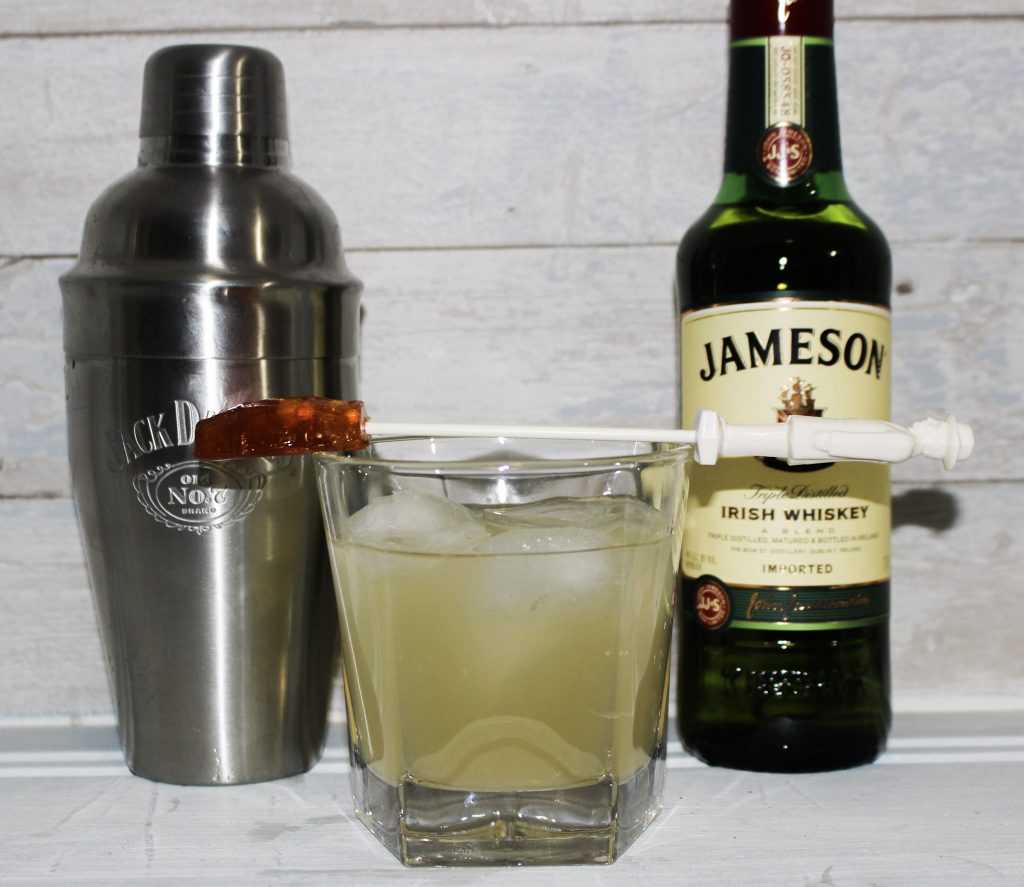 My friend Michelle from Our Crafty Mom made a refreshing Irish Lemonade cocktail that would really hit the spot. Especially of you are celebrating in the sunny south!
However you celebrate the day, always do so responsibly! DON'T DRINK AND DRIVE!