How does your garden grow?!
One of our favorite things to do each summer is to attend local garden tours hosted by various horticultural societies.
The inspiration is endless and we always come back to our own yard with renewed plans and enthusiasm!  We have actually been toying with the idea of joining one of the societies as they offer a wealth of information by way of guest speakers, master gardeners and years of experience their members have!
I have to admit Tim is the workhorse when it comes to our garden.  He is hoping one day in the future we can feature our garden during the tour!  Let me just say….we have A LOT of work to do!!
Each year we take steps towards our goal and with such a long winter and such a slow start to spring I am happy to share with you a glimpse of our(finally) growing garden!  So, grab a cup of coffee and enjoy some time in my garden!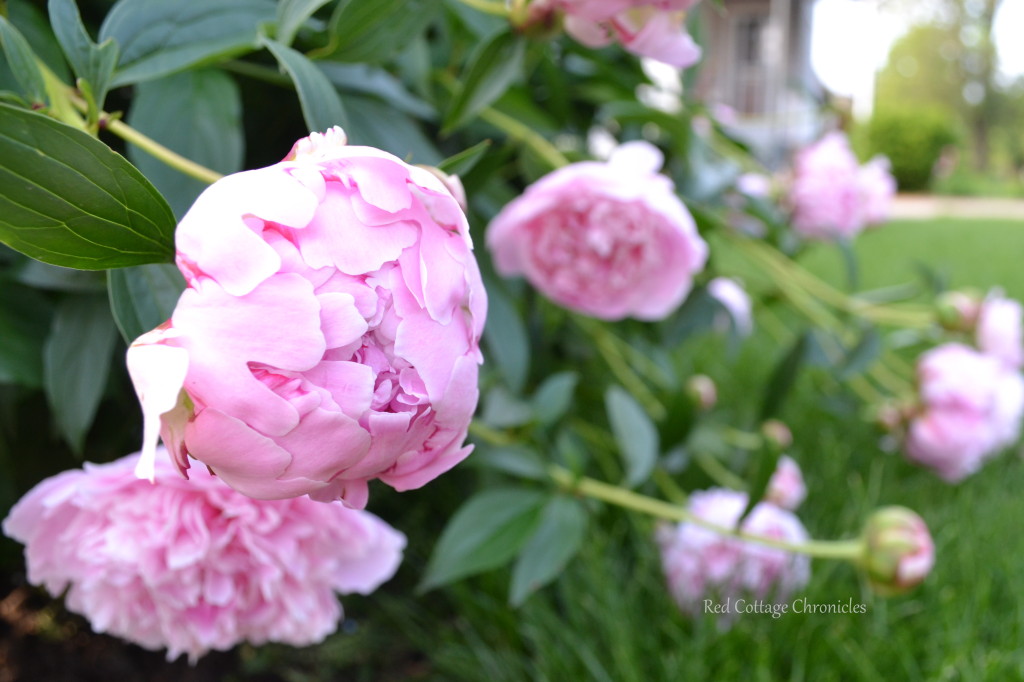 My peonies finally started to bloom…..in a down pour of rain!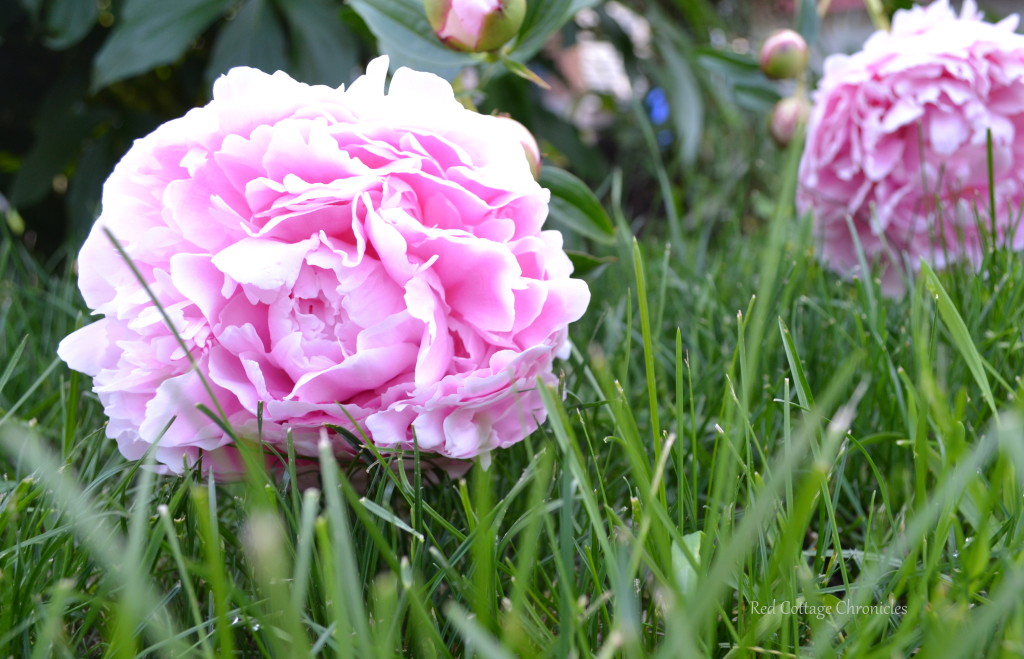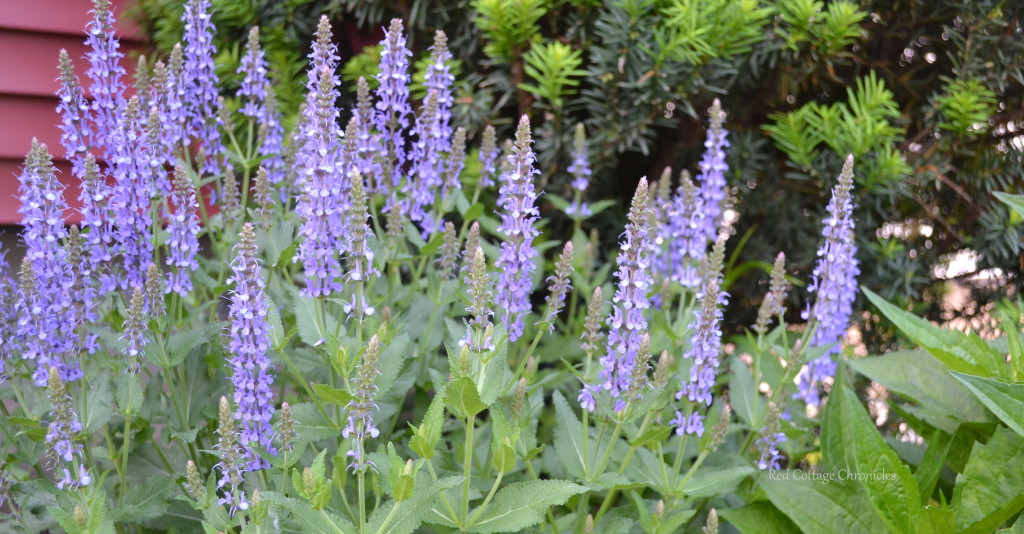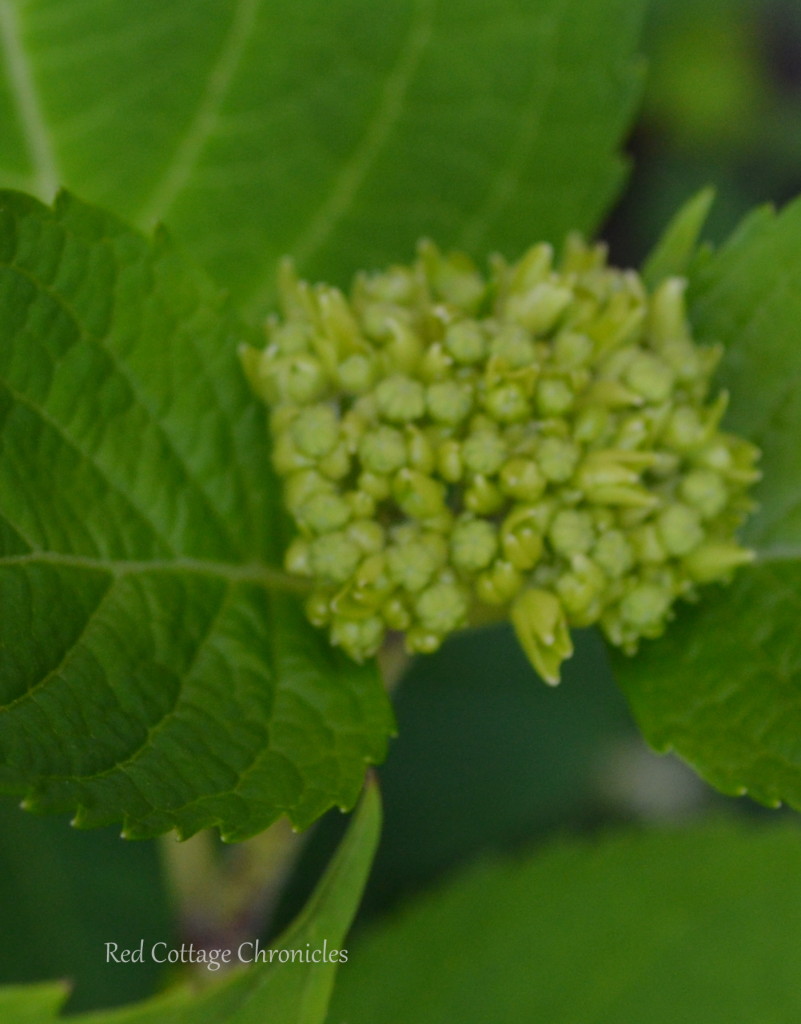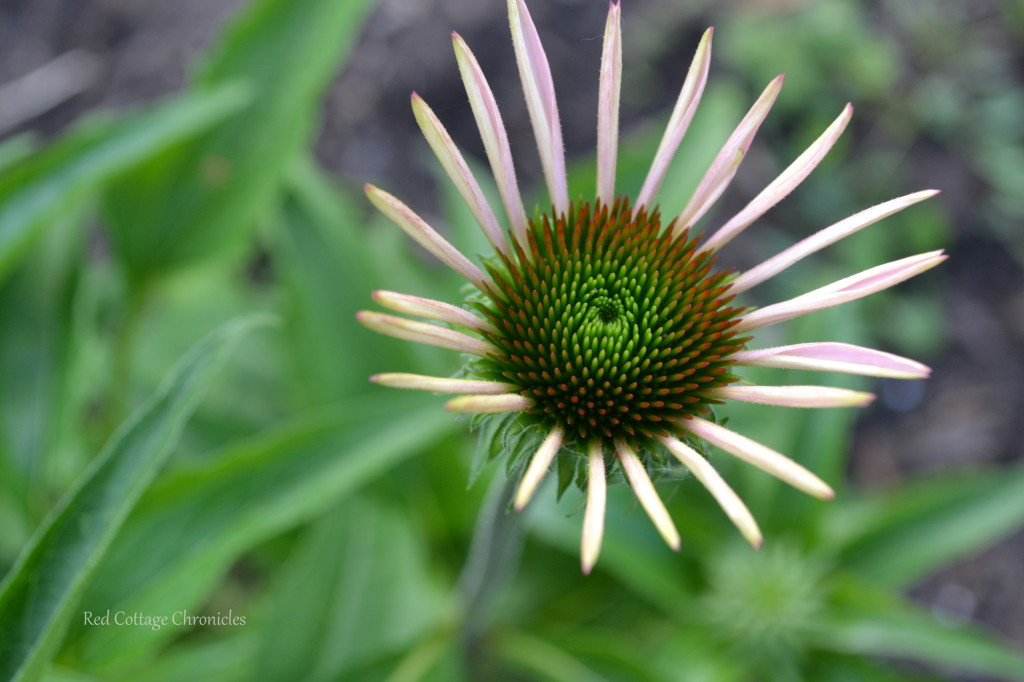 Can't wait until the Hydrangeas bursts open into a huge blue and pink blooms!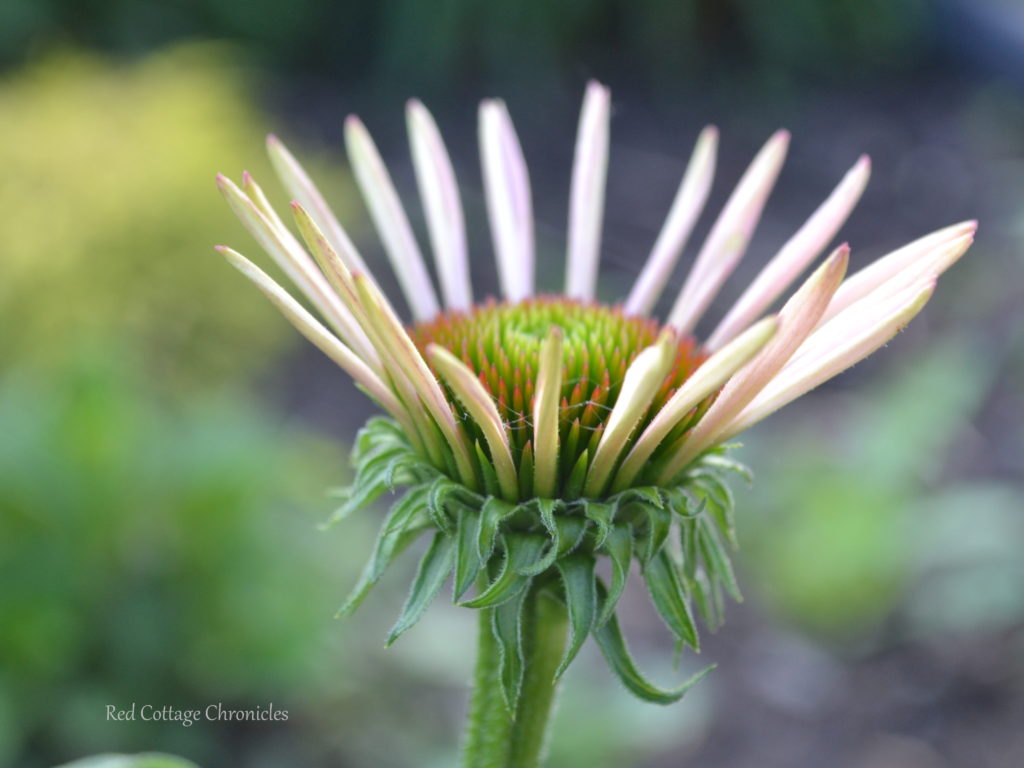 One of a few different varieties of cone flower in our garden!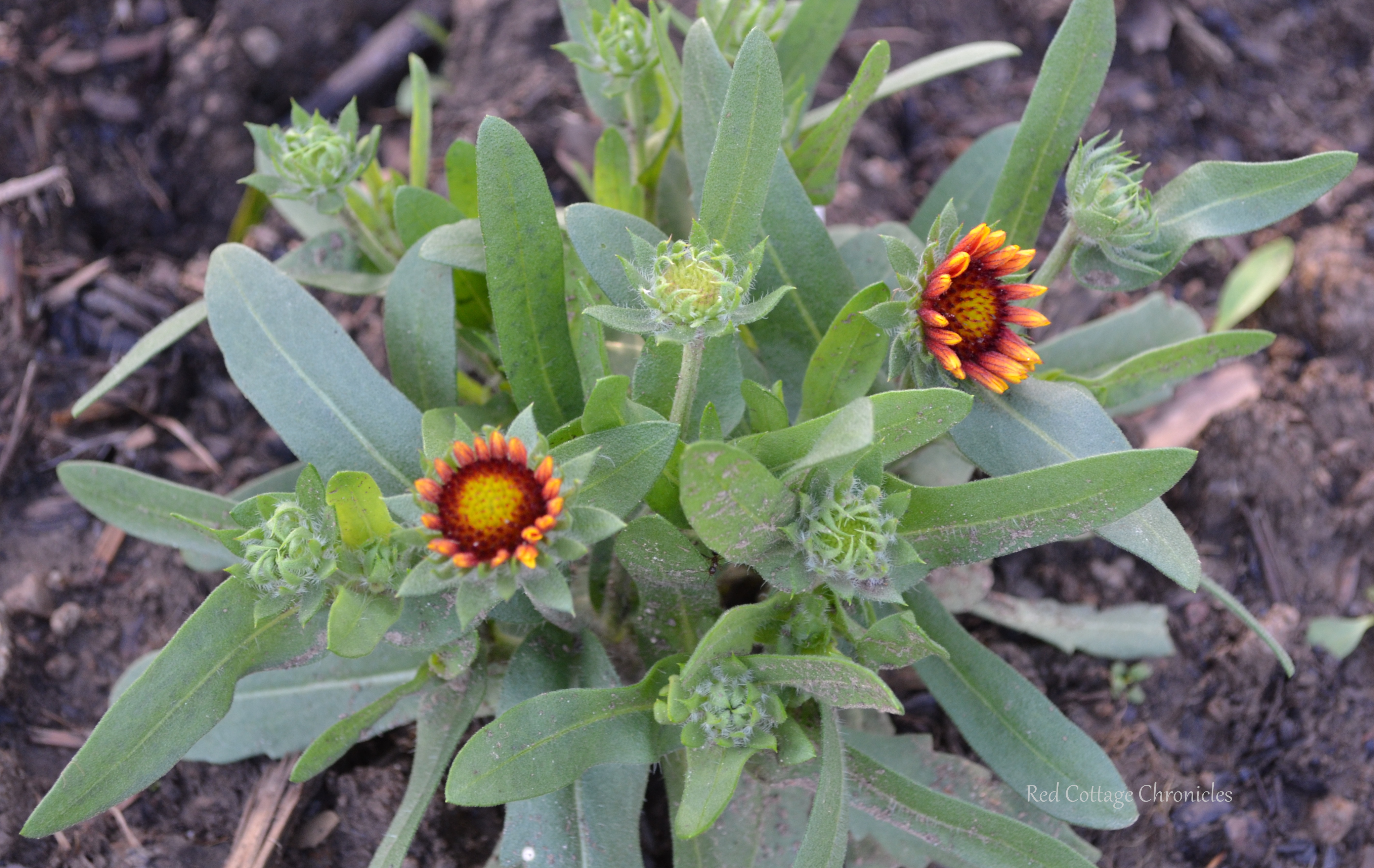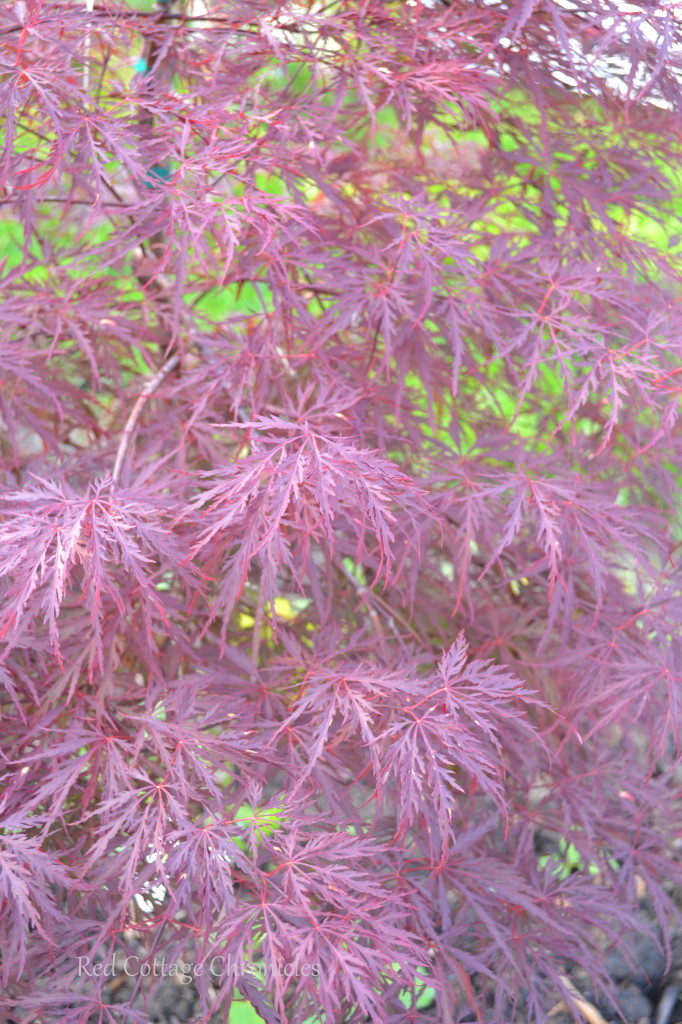 Our newest Japanese Red Maple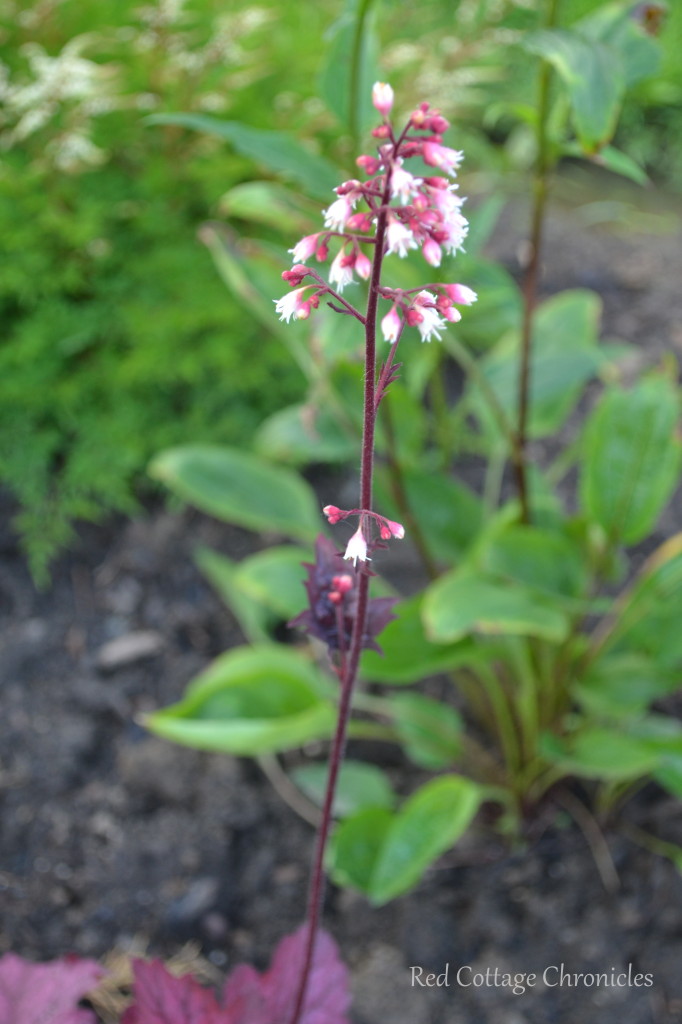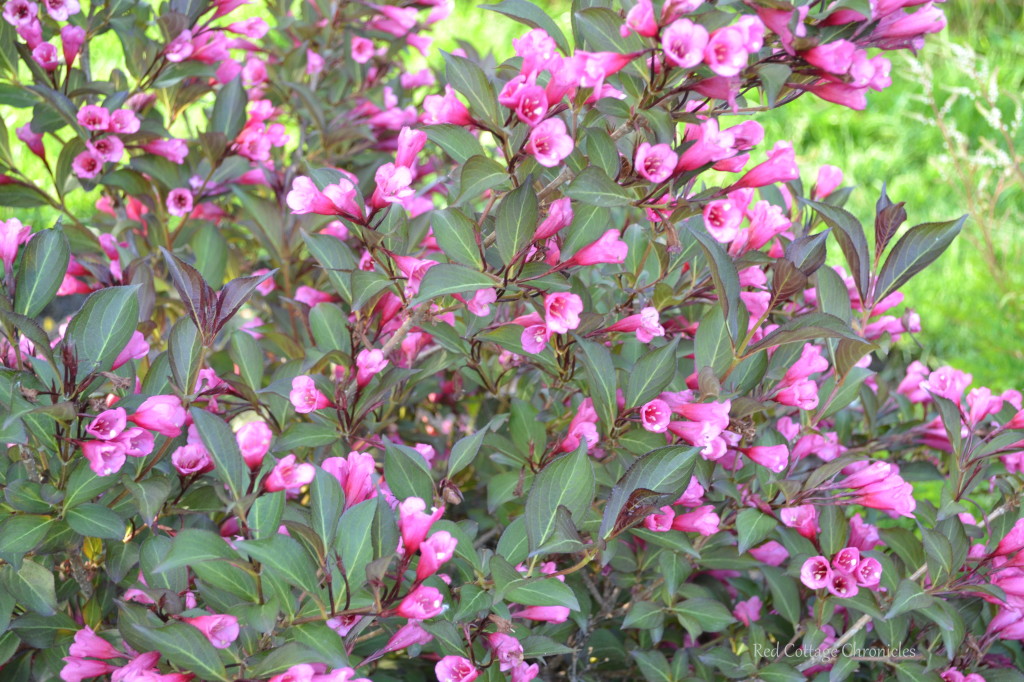 The purple weigela we planted last year is making a big statement!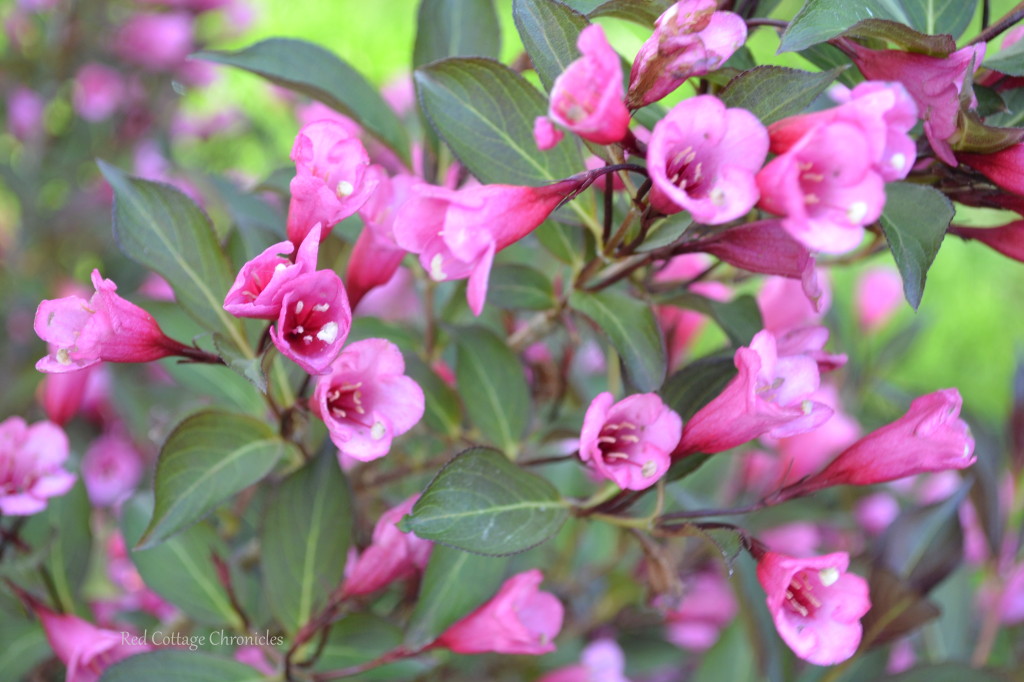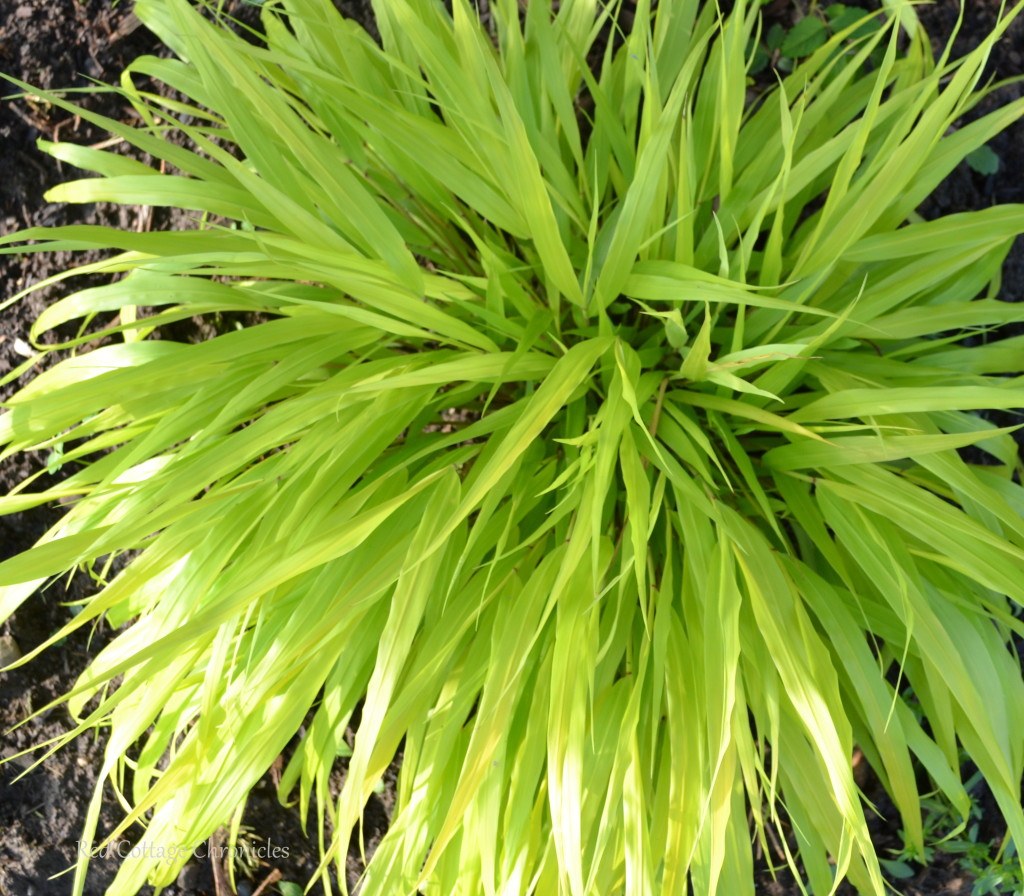 I saw this lime green grass in a garden on the tour last year.  It grows huge and just flows over like a water fall.  We have a couple so far, but plan to divide next year to surround a large evergreen in the garden!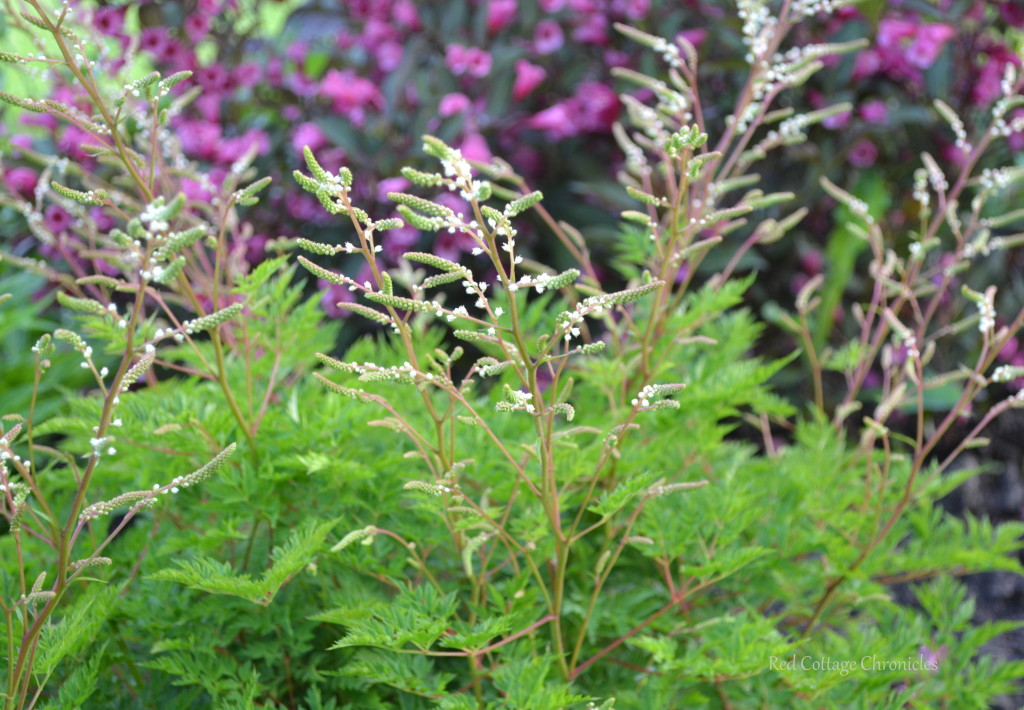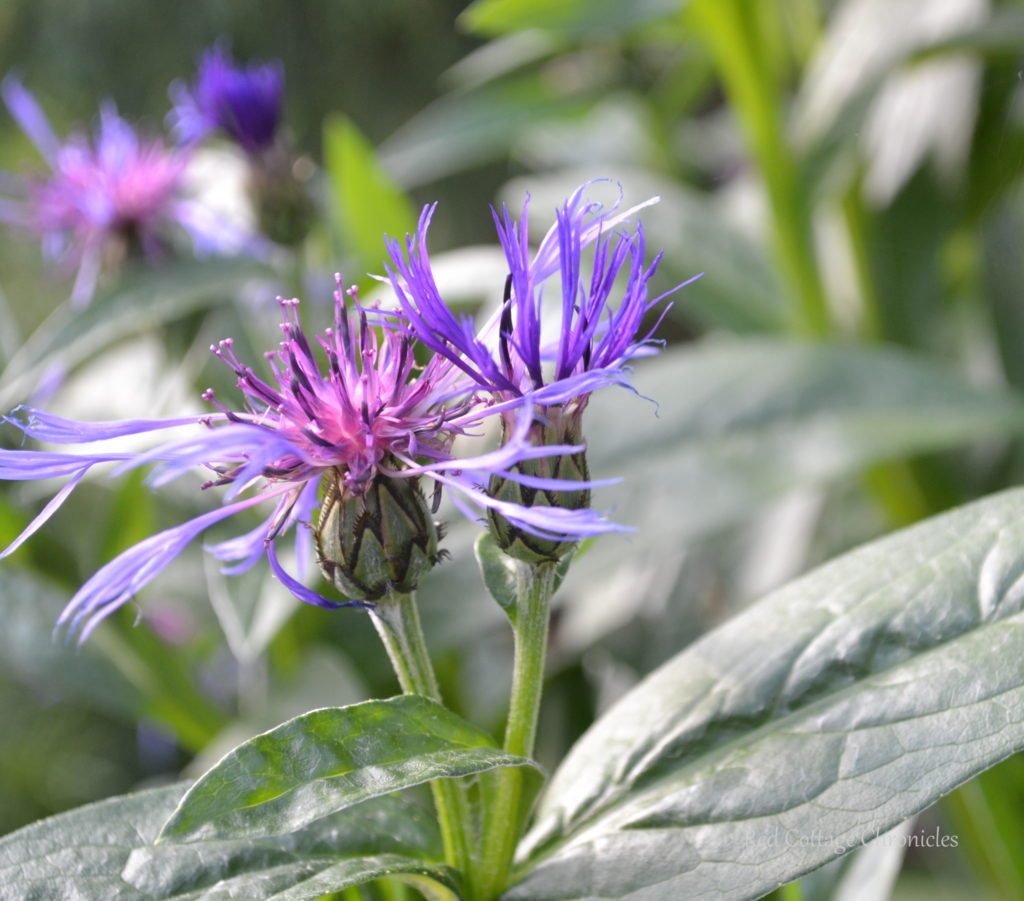 Can't resist bachelor buttons.  A classic favorite!
These last few photos are of the first garden we started.  It is just inside the gate to our backyard, and just outside our screen porch.  Sitting in the porch in the evening and listening to the pond is the perfect end to a busy day!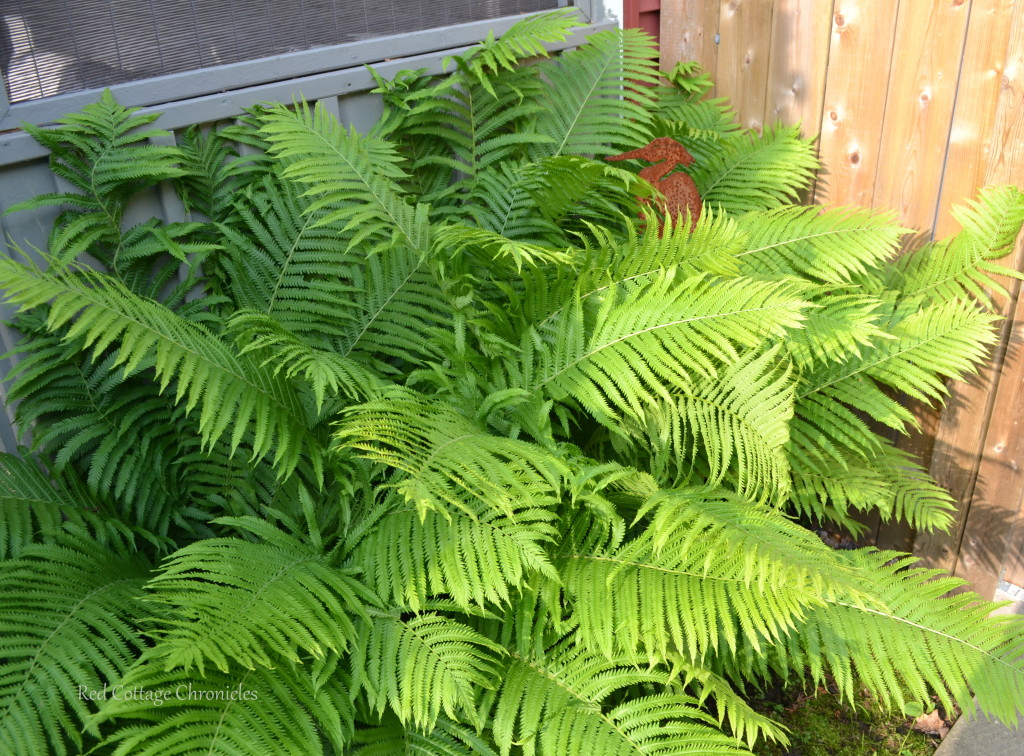 This fern started from one tubar I got from my friends dad!  New visitors to our garden are always surprised when they come through the gate and are greeted by this just inside!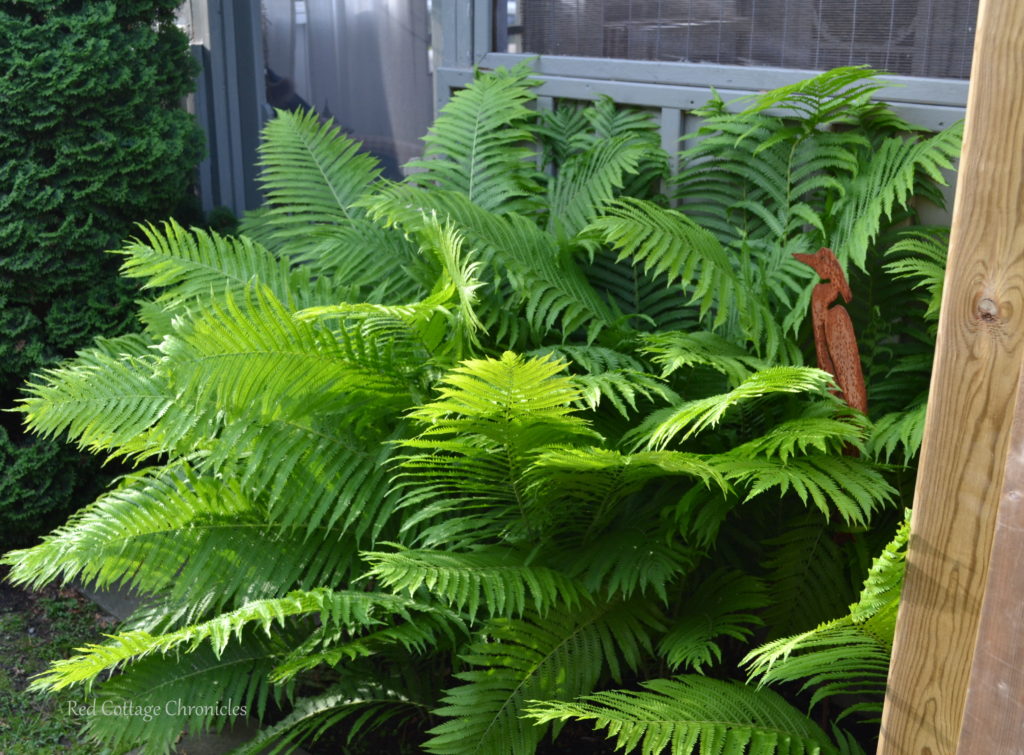 And just opposite you will find the pond!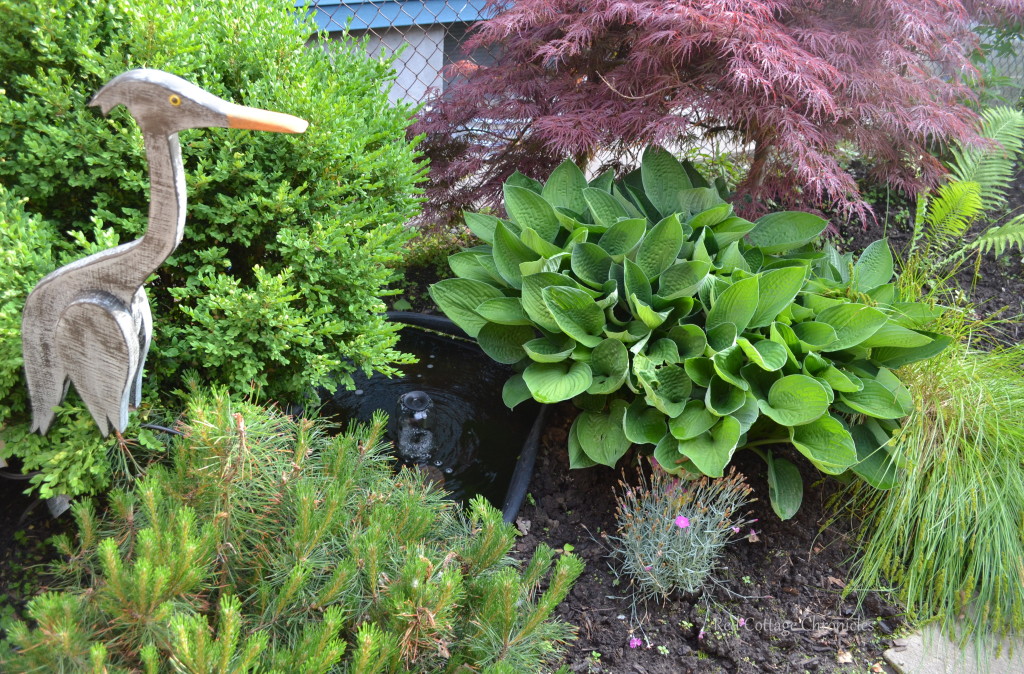 It is tucked away under boxwood, a dwarf mugo pine and hosta, and when the plants mature and grow over the ponds edge it makes for a really pretty sight!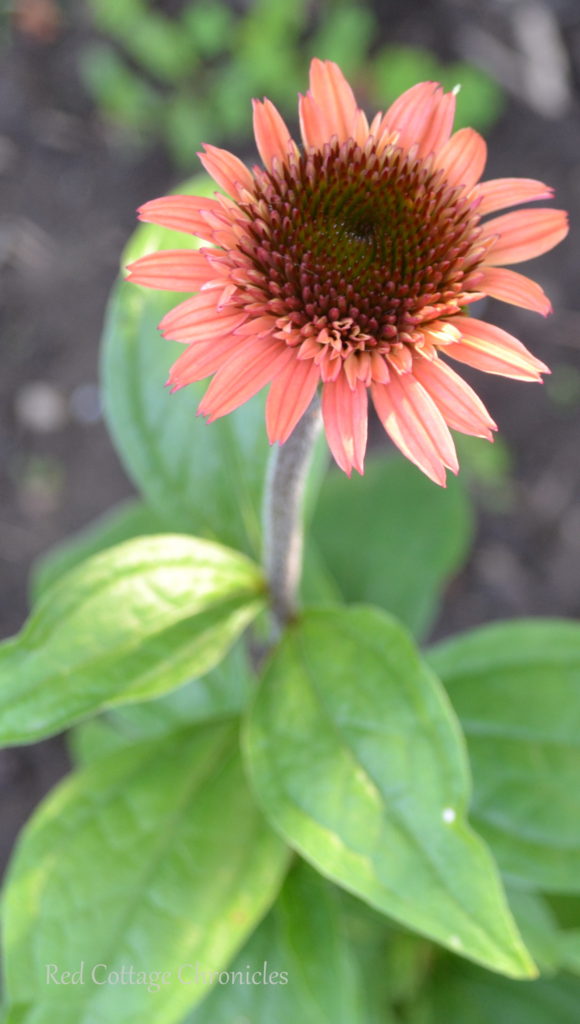 This is one of 3 different varieties of cone flower in this garden bed that add different color throughout the summer months and even into the early fall!
This is a new shrub we planted in this garden to replace a large area of annuals.  It starts out bright green in the spring, and will change to a deep red throughout the summer and into the fall.  It will grow out to fill in the space nicely!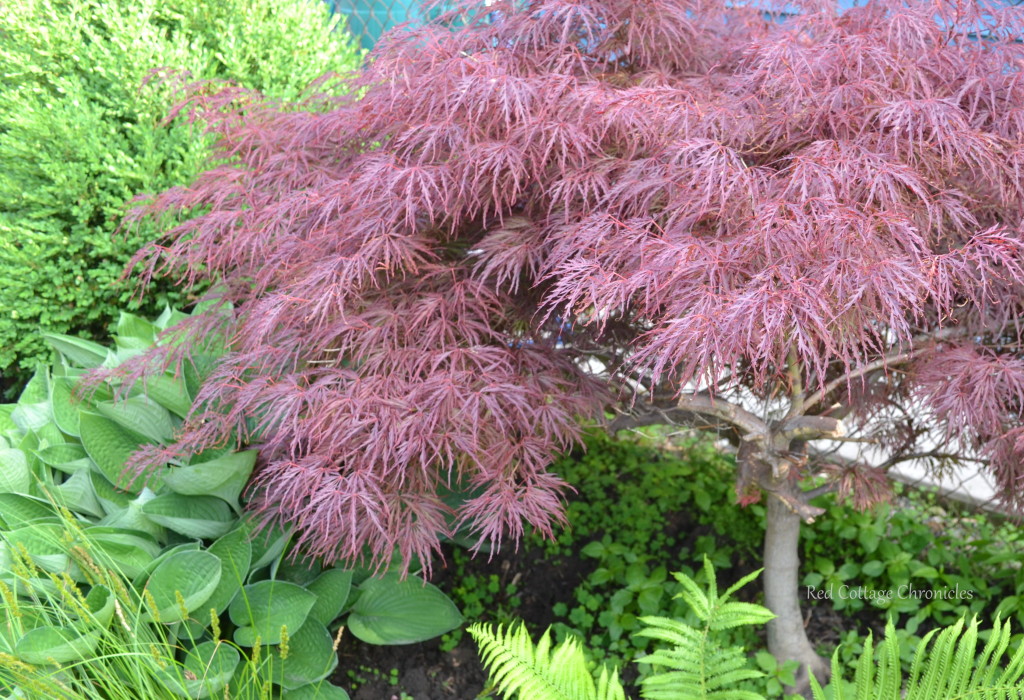 This dwarf Japanese red maple is the very first plant to go into this garden.  It is now about 20 years old!  When we moved into this house, this garden had been full of roses and "mulched" with white stones.  It took forever and truck loads of mulch and soil to make it what it is today.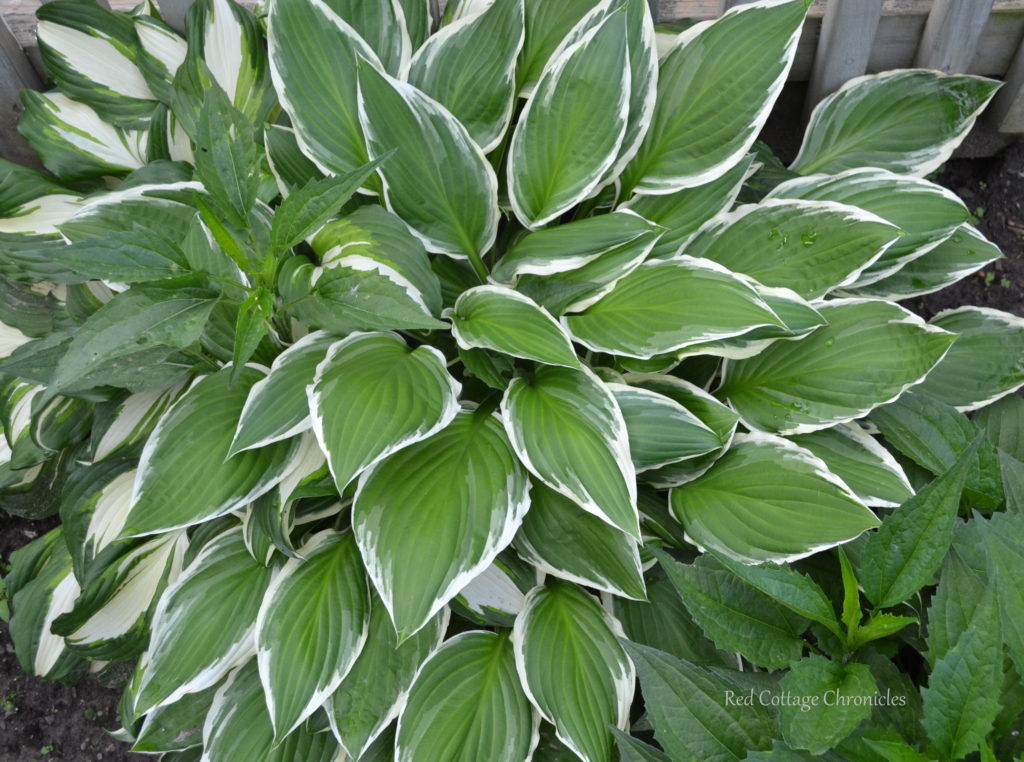 And no garden would be complete without a classic hosta!
I hope you have enjoyed this little tour today!  I would love to know how your garden grows!  What is your favorite garden flower?