Good Monday Morning!  Another busy weekend is in the record books.  I still haven't been able to make good on my promise to myself to slow down.  I have already told the Mr. that next weekend we do nothing! (Except to go and see Jersey Boy's when it comes out in theatres on Friday!)
We did manage to hit the fruit market on one of our many errands this weekend.  The local berries are red and sweet!  I hope the season lasts awhile this year.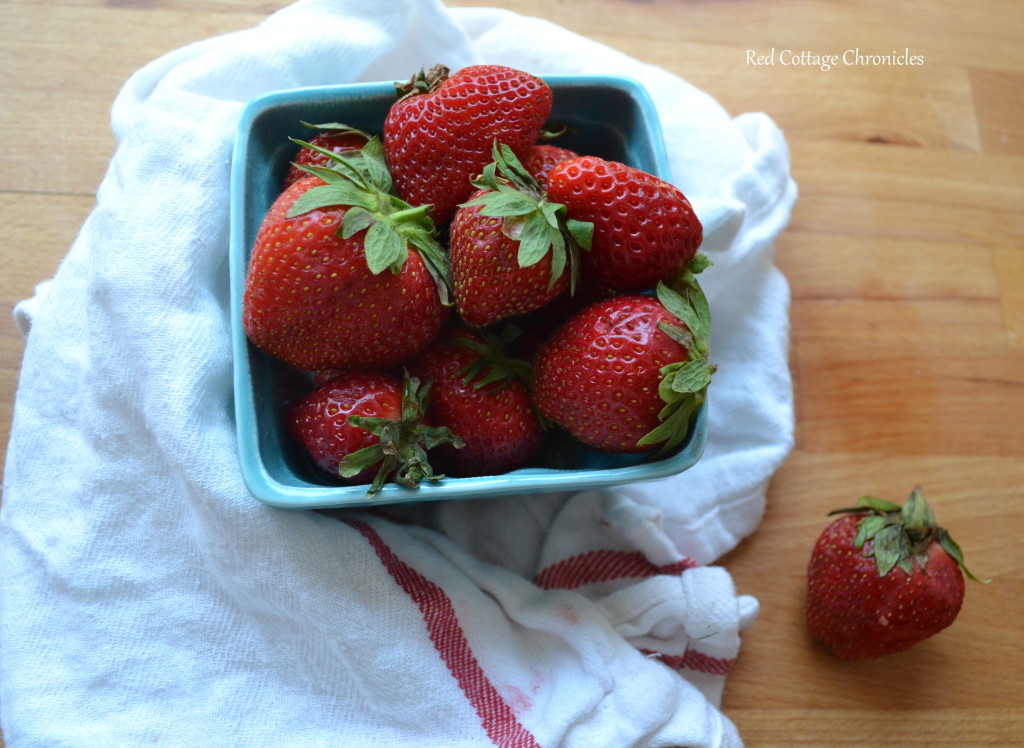 I did get a chance to make this old fashioned pound cake.  If I recall the original recipe came from an old copy of The Fanny Farmer cookebook. It is not for the faint at heart (or those embarking on a new diet today!)  With 1/2 pound of butter, 5 eggs and nearly 2 cups of sugar it is rich!  But buttery and delicious, and went perfectly with some fresh strawberries and cream!  Perfect for our Father's Day BBQ.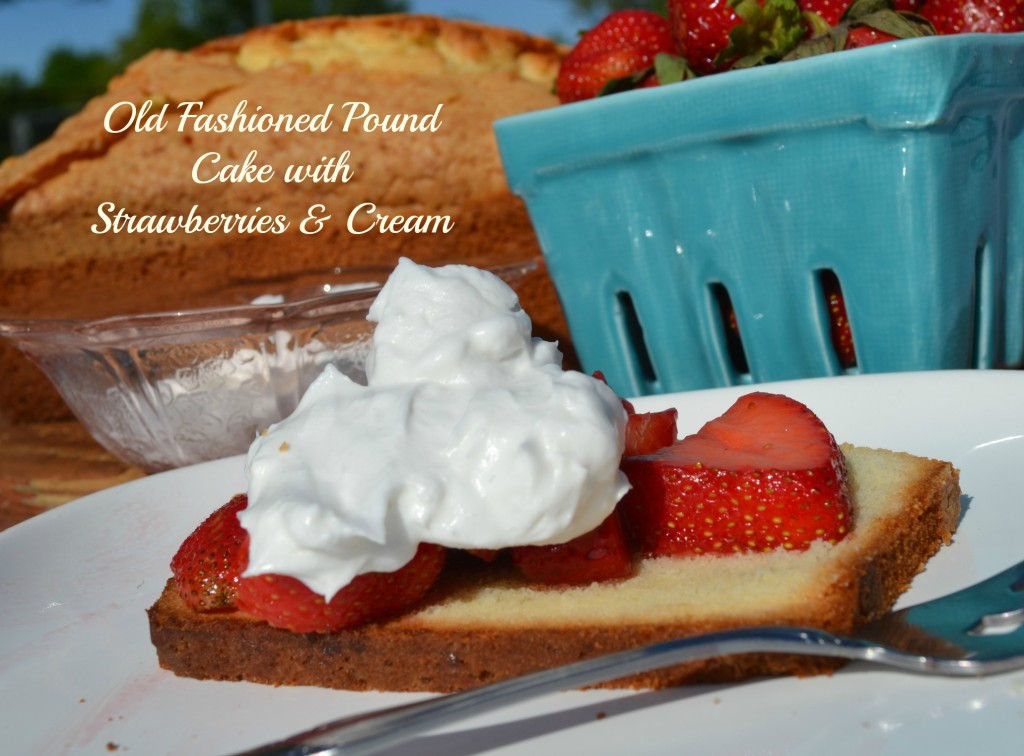 It rises up high with a sweet crispy top.  A thin slice is all you'll need!  I served it with both strawberries and Cool Whip or whipped coconut cream that you can find here.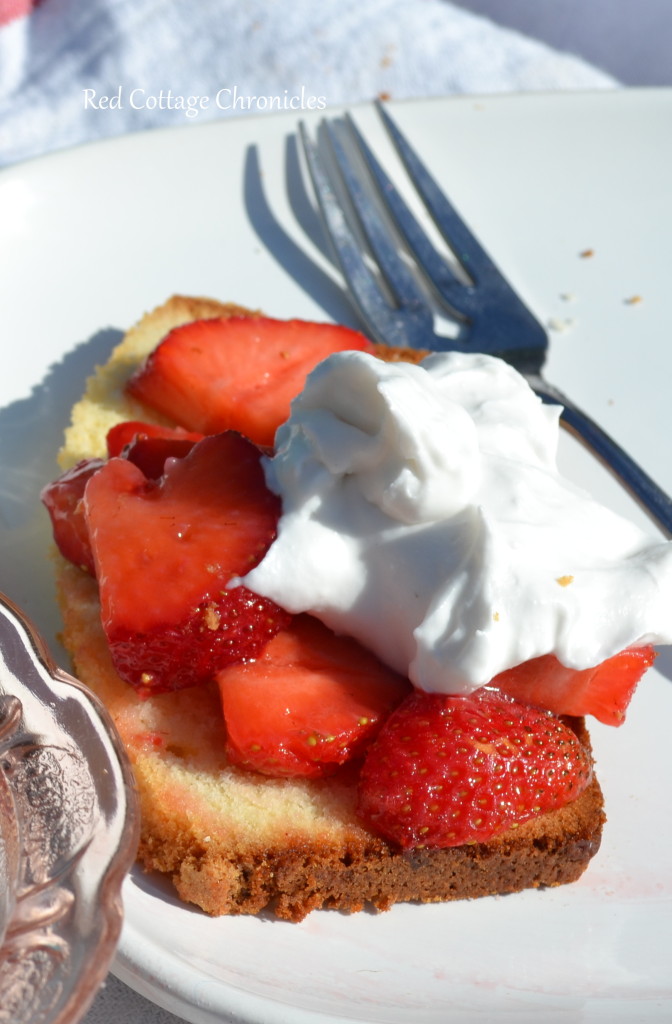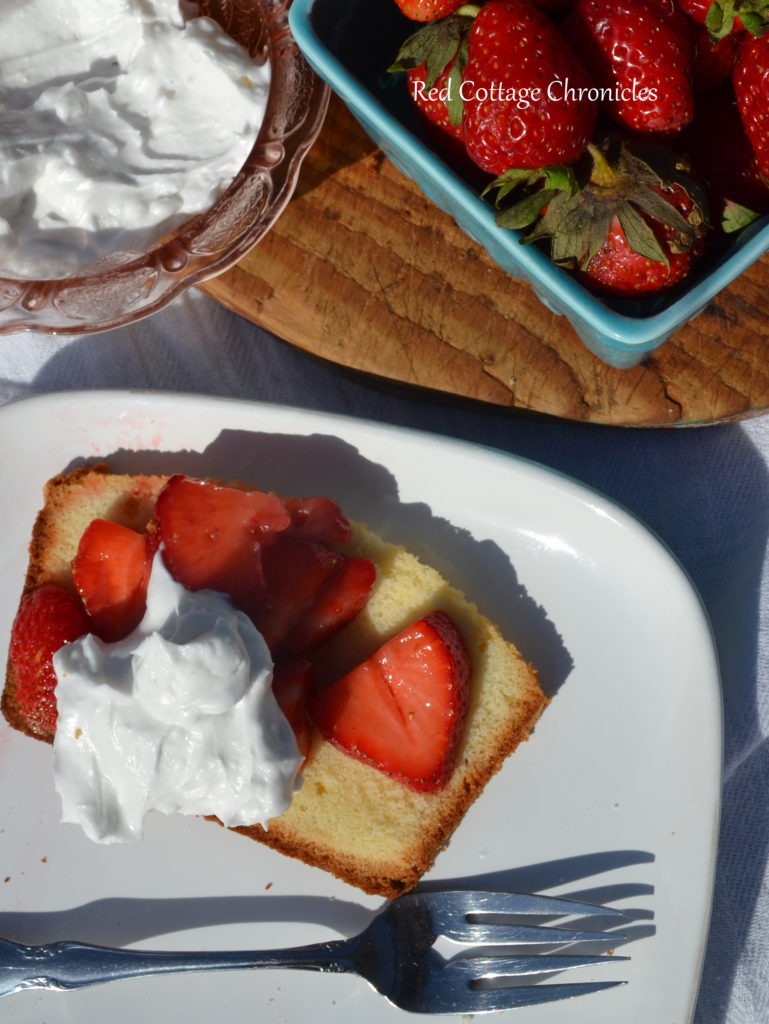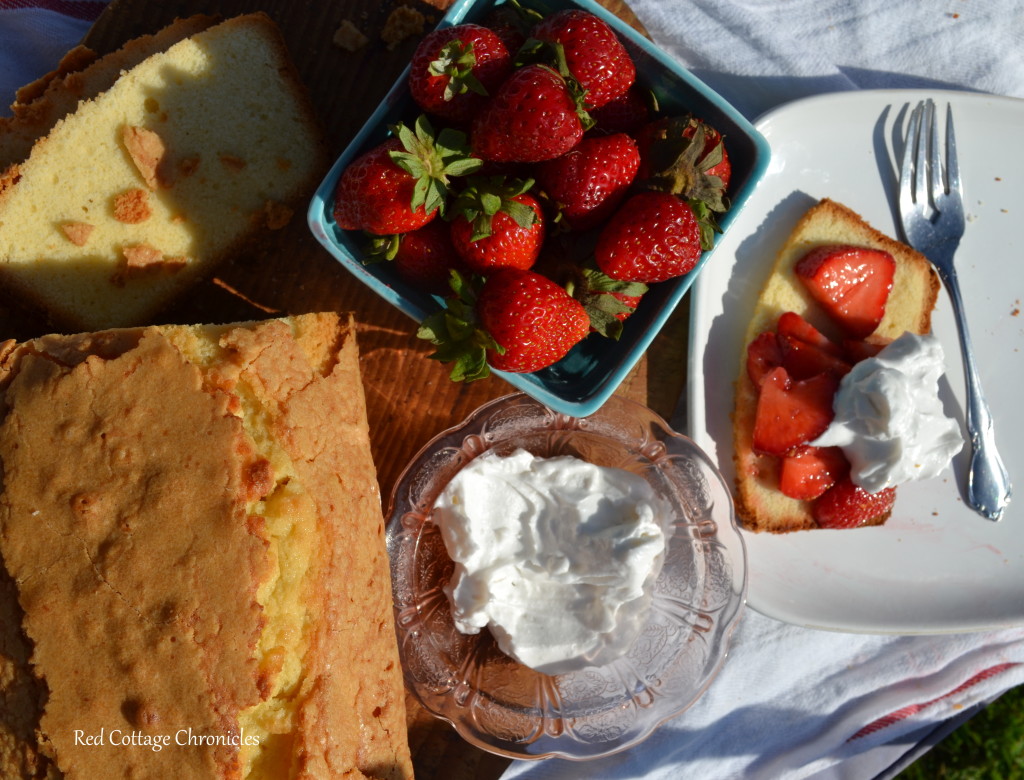 What's your favorite strawberry recipes? I would love for you to leave a comment and share a link!
ENJOY!
Old Fashioned Pound Cake
Prep time:
Cook time:
Total time:
Ingredients
1/2 pound unsalted butter
1 2/3 cups granulated sugar
5 large eggs
2 cups cake & pastry flour
1/2 teaspoon salt
1 teaspoon pure vanilla
Instructions
Preheat oven to 325 degrees
Butter and flour a 9 by 5 inch loaf pan (or line with parchment)
In the bowl of electric mixer cream butter.
Slowly add sugar in a slow steady stream while mixing and then beat until light.
Add eggs, one at a time, mixing thoroughly between additions.
Sift in flour and salt.
Add vanilla and stir to combine.
Pour into prepared loaf pan.
Bake for 1 1/4 to 1 1/2 hours (until toothpick comes out clean)
Subscribe and get an email to let you know when a new post is up!