A Father's Work is Never Done
This shop has been compensated by Collective Bias, Inc. and its advertiser. All opinions are mine alone. #OilChange #CollectiveBias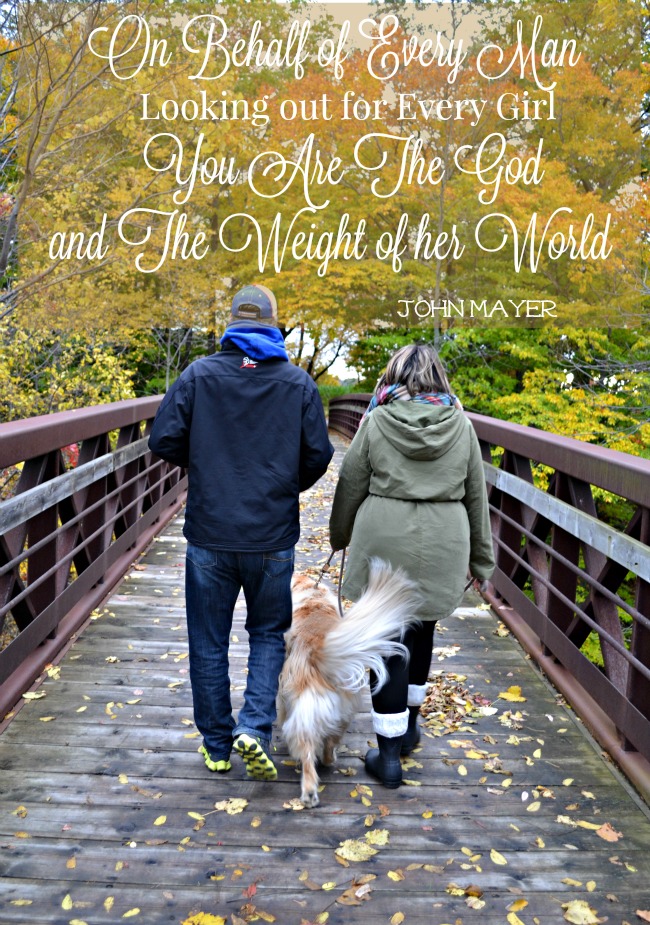 As much as Tim loves to complain about being the only man among 3 women in our household, I know secretly he wouldn't have it any other way.  He loves his girls to the moon and back.
Mother's and daughters easily continue to bond and connect as daughters get older but sometimes dad's have to try a little harder to stay connected.
For Tim it just seems to come naturally.
It has always been his goal to make his girls smile and laugh.  Sometimes to their utter annoyance!
Tim was the only dad who volunteered to chaperone Samantha's rowdy grade 8 class trip to Quebec City for 4 days.  He has taken many bus tours to NYC to shop and explore the city (although he out shops us every time!).  He has been their chauffeur for more occasions then I can even count!  And, has even ridden amusement park rides with them despite his intense fear of heights!
He has taught them to love and appreciate each and every family tradition and takes great pleasure in knowing they share our values.
Tim has made hockey fans out them even though they didn't pick his favorite team.  He couldn't have been prouder the day he and his girls got see his Islanders play Marlie's Montreal Canadians live in New York, all arranged by them as his 50th birthday gift!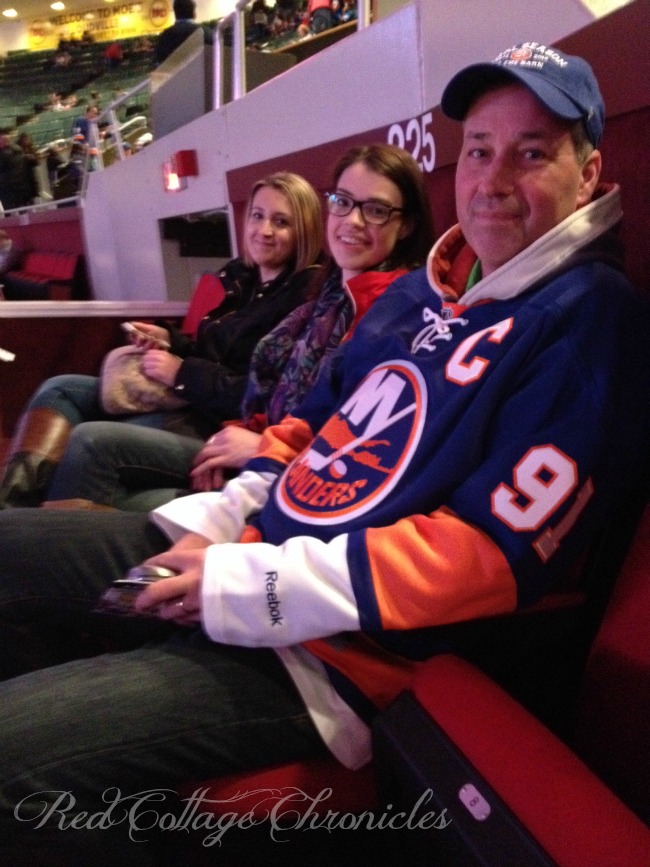 They keep him young and in touch with his youth without them even knowing it!  They even talked him into coming along to see John Mayer in concert a couple of summers ago.  It was his very first concert. Ever!
When they were old enough to drive, it was Tim who embraced it with the excitement only he could!  Don't get me wrong, I was excited for them too, but the worrier in me kicked into high gear while he just took it all in stride!
So, when it came time for each of them to get behind the wheel for the first time, it was Tim they turned to.  (Which, come to think of it, was probably for the best since I don't drive!)  He taught them both to be confident drivers who know the rules of the road well.
If wasn't long before it they were ready to purchase their first new cars.  Again it was dad who played the leading roll in providing his input and guidance in choosing a vehicle that was first and foremost safe, but also mechanically sound and met their needs.  He walked with them through the entire process from start to finish.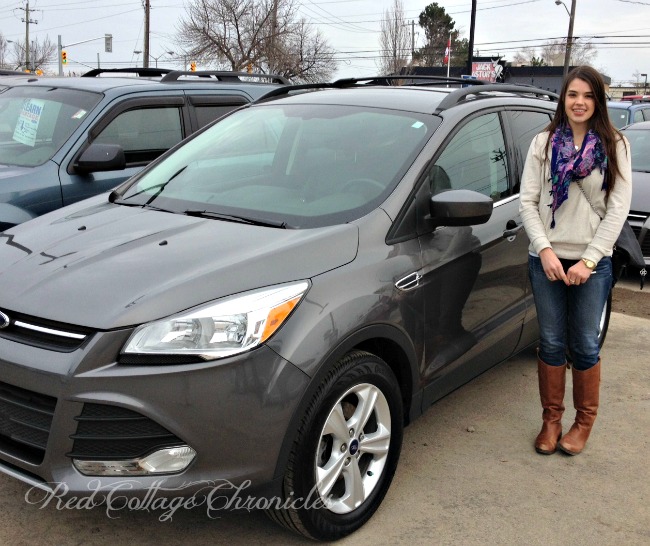 And, it didn't stop there.  A new car is a huge investment for anyone, but for a 20-something young lady navigating their way through the maintenance and upkeep can be pretty daunting.  Even though today's vehicles make it pretty easy to know when maintenance is required, it is knowing what brands to trust that can be tricky!  Tim has been using Quaker State for as long as I can remember.
Early in our marriage Tim always changed his own oil.  That was back in the day when he followed my own dads advice.  "Change it every 3000 miles whether it needs it or not"!
In fact, he was changing the oil in our pick up truck out in the driveway way back in 1988 when I came bursting out of the house to tell him I was pregnant with Marlie. (That was way before the days of Pinterest and blogs that have all kind of neat ideas to announce your pregnancy!)
Needless to say the pick up truck was traded in real quick for a more family friendly vehicle!
Our girls are well into their twenties now, but this is one of those times where a father's work is never done!
Who would have thought all these years later he continues to bond with his daughters over oil changes and auto maintenance.
He has drilled it into them that not all oil changes are not created equal!  He loves the quality of Quaker State motor oil and has piece of mind that it is a high quality, durable oil that will protect his engine and keep it running smoothly.
Now that Tim has 3 vehicles to look out for, he and the girls choose Walmart Tire and Lube Express for their oil changes.  They offer a full service oil change where you can pull right up to the garage doors, usually located at the end of the store. Our local store's auto centre is right behind the garden centre.  It is really easy to find.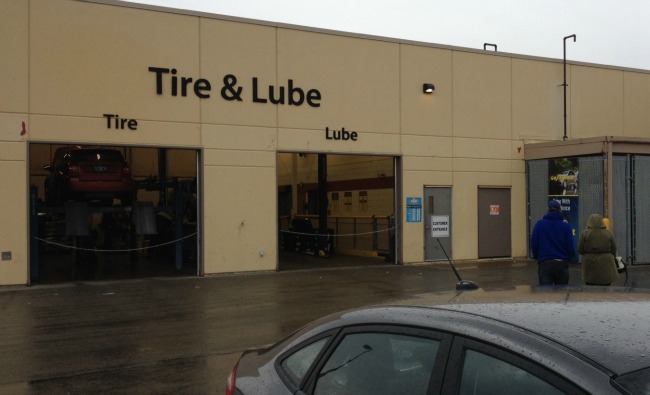 Even though he isn't changing his own oil anymore he still insists on Quaker State, and the staff are happy to oblige.
He loves that he doesn't need an appointment and the girls love that they can shop while they wait. There is easy access from the Tire and Lube department directly  into the store.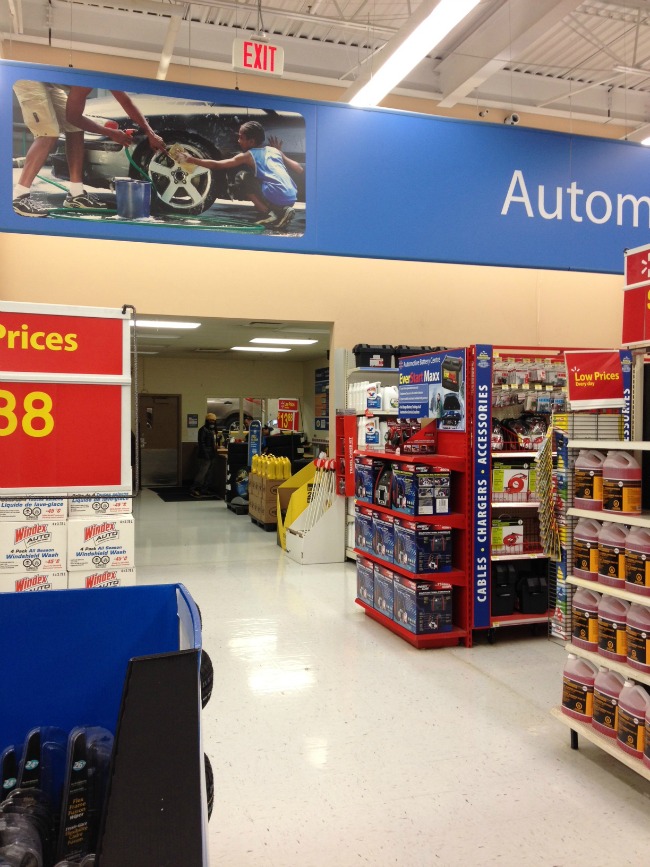 The price is excellent and their service included
Quaker State 5W30, 10W30 or 5W20 motor oils
New oil filter
PLUS a 15-point vehicle inspection and fluid top ups
After the oil change has been completed you are provided with a print out of the findings from the inspection, including pointing out anything that needs attention, and a sticker is placed on the window to remind you when your next service is due!
Teaching the girls to make informed decisions about their vehicle maintenance wouldn't be complete without a visit to Quakerstate.ca !  Tim likes that it is full of great information about their wide variety of products to meet your oil changing needs, but I like the "promotions" tab where you might just find a special offer on one of the products you are looking for!
Tim has a quiet confidence that despite their differences and occasional struggles, he knows his roll as a father is never finished.  He knows that while the hard work is done and his little girls have grown into independent grown women, if it is something as simple as changing the oil in the car that helps them connect, then that is okay with him!
Until next time….
Maureen