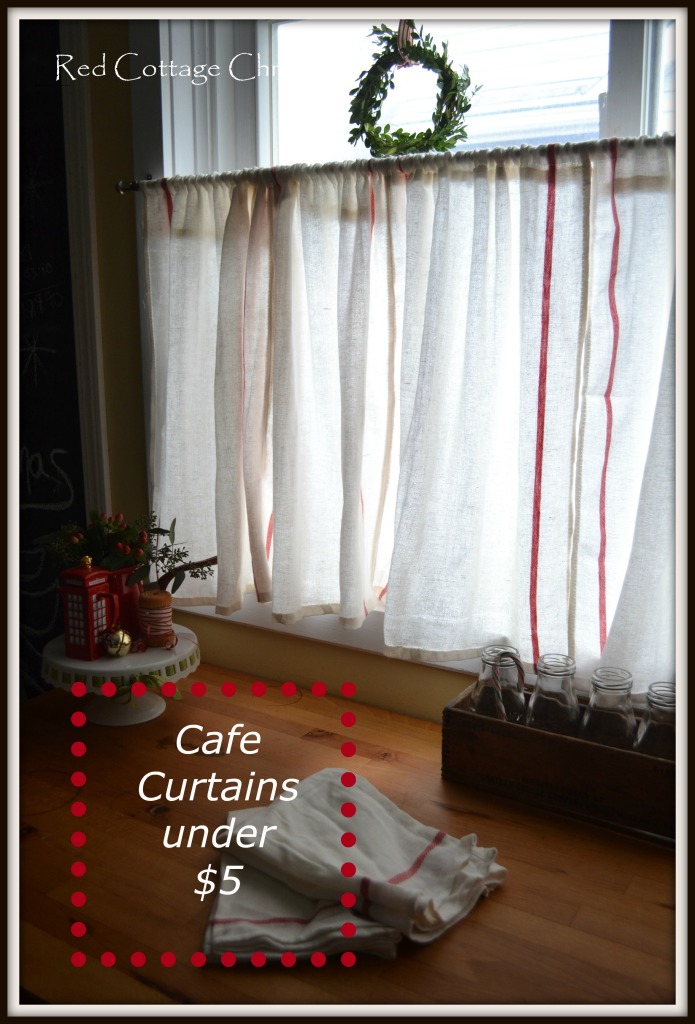 We have new neighbours. I miss my old neighbours. They were neighbourly and pleasant. Our new neighbours pretty much keep to themselves, which is fine really. But, the thing with my old neighbours was that they didn't mind us not having kitchen curtains.
They didn't peer into the window for no reason. They knew that the reason I had no window covering was because this window gave me the best light for my photography and they didn't think anything of me taking picture after picture!
The new neighbours, I get the impression that they prefer things a bit more private! It's not like our houses are an arms length apart or anything, but I can only imagine that they think I am spying on them when they see me in the window with camera in hand, snapping away at angles that may look a bit peculiar from their point of view!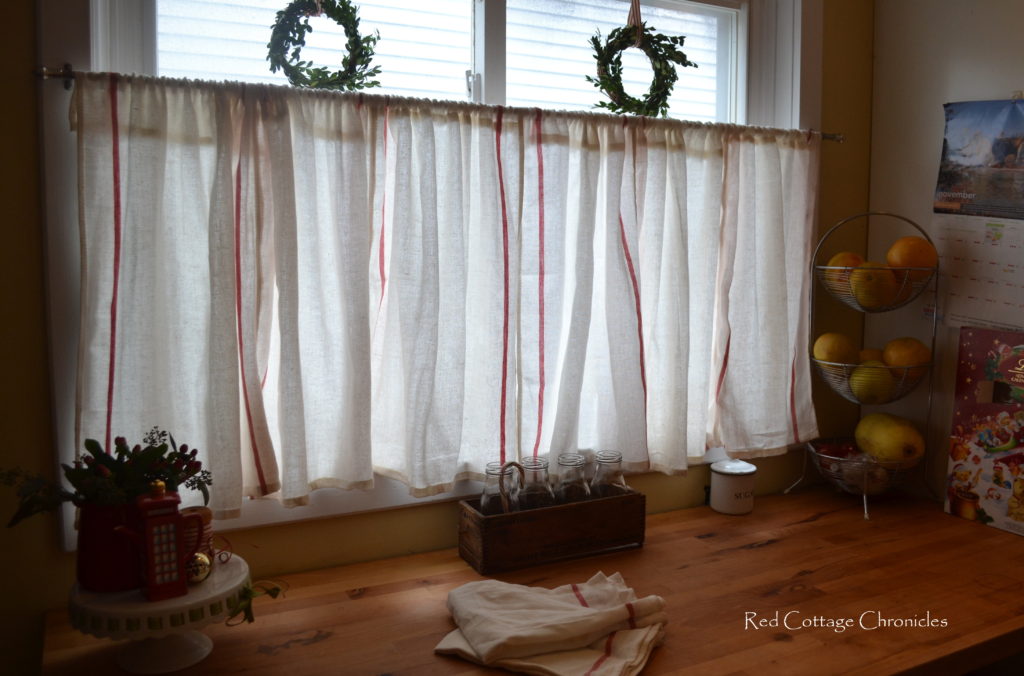 Thing is, I enjoy all that light coming in with no curtains to block it. It is perfect lighting almost anytime of the day for getting some great photos. Never-the-less putting up some curtains is probably the right thing to do. The problem is, I have no idea what type of curtain I want here for the long term. So instead of wasting a ton of money I decided to purchase extra of my favourite Ikea tea towels. At only 69 cents, they have been a long time frugal favourite. I had a vision…..and a mom who can sew!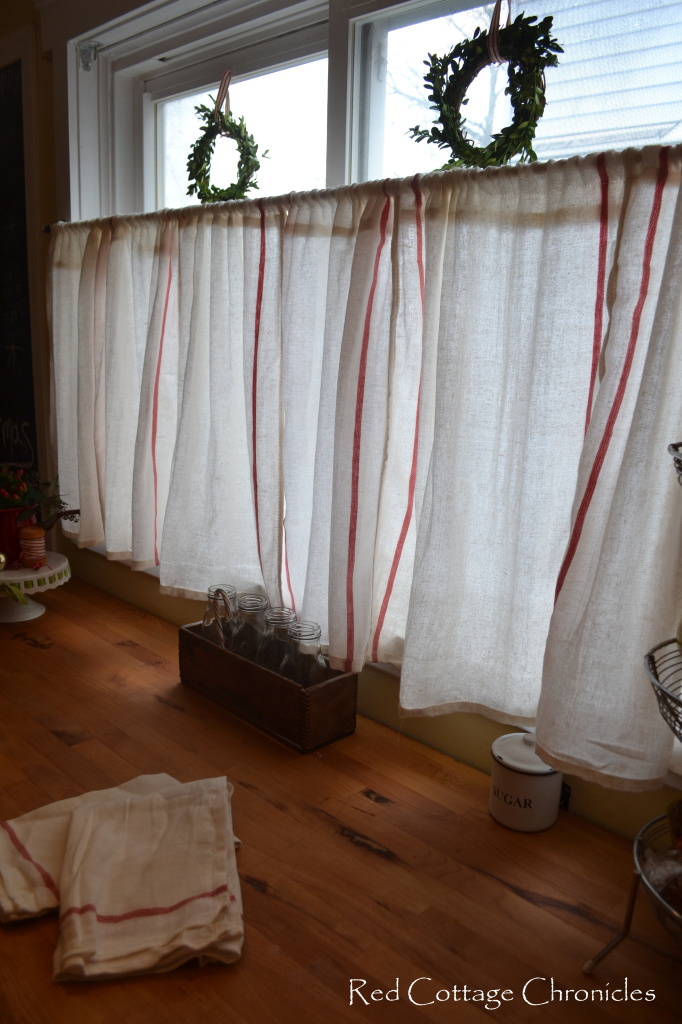 I knew I could not stand having the entire window covered so I decided to go with cafe curtains, and as it turned out the length of the tea towels were perfect when my mom added a 1 inch rod pocket at the top. It took 6 towels sewn together (3 for each panel) for my 55″ wide window!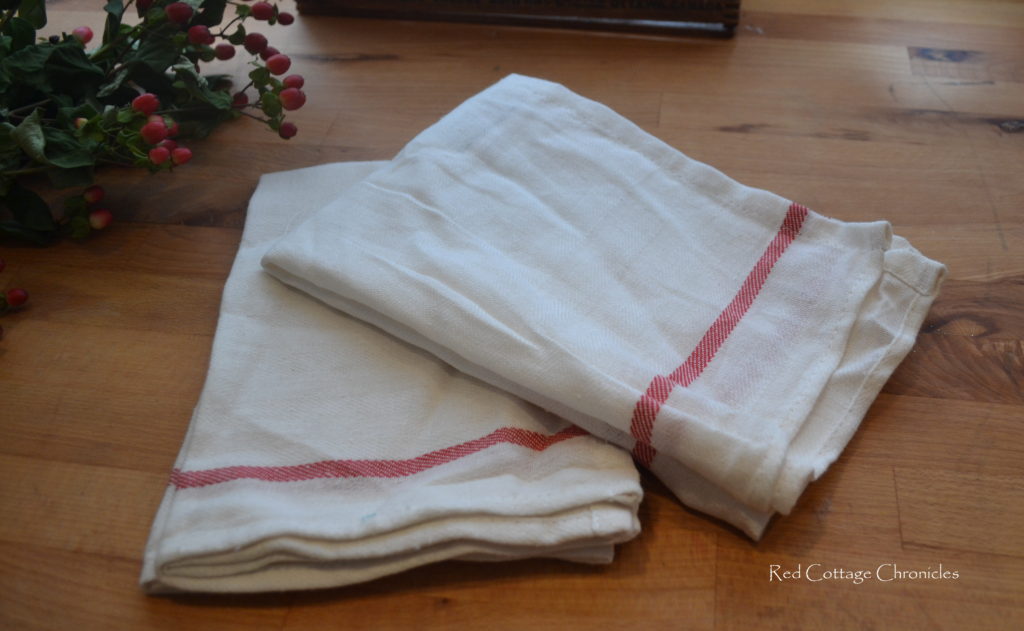 Total cost was $4.14 for the six towels to make the curtains and $5.99 for a brushed nickel cafe curtain rod!! I think the total time it took me my mom to whip these up was about 10 minutes!!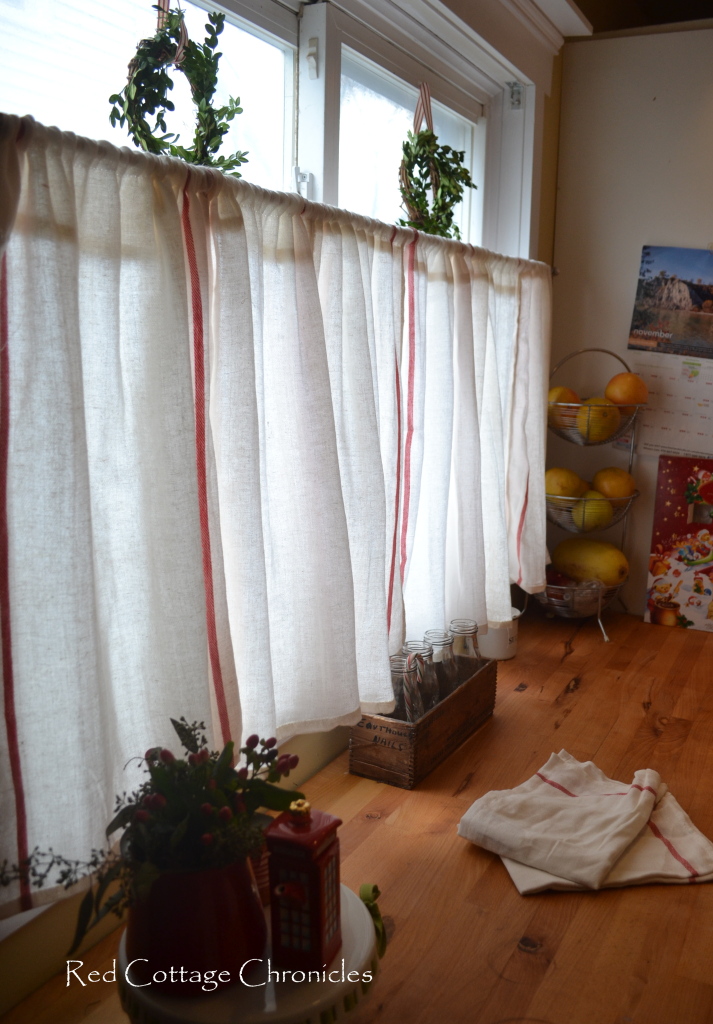 Although I kind of like the way it cozy's up the kitchen, I am glad I can still have the light pouring through the tops of the windows. And I just push the curtains open when I am taking my photos (but even open they still give enough coverage that my neighbours can't see me with the camera if I position myself right!)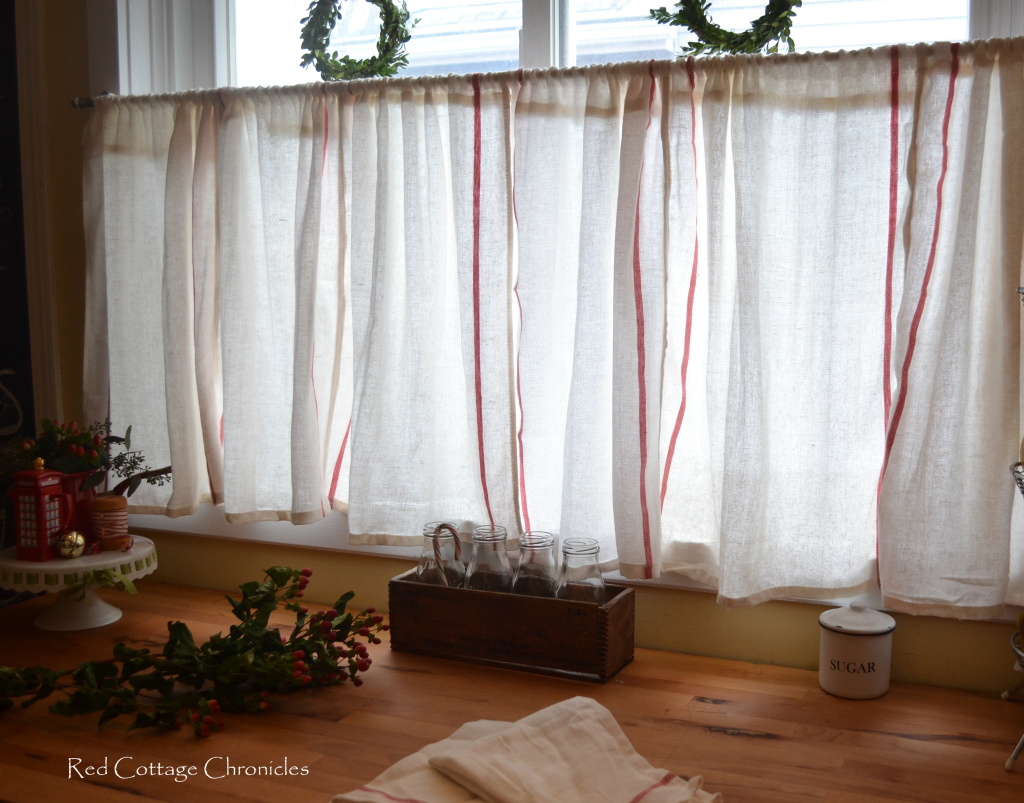 I am loving the rustic vibe they have added to the feel of the room, and for under $10 total it won't break my heart when if I decide to change them! I am not sure who is more happy with the my Ikea dishtowel hack, me or my new neighbours!
Thanks so much for stopping by today. Until next time….
……..Maureen