Mason Jar Crafts – Halloween Witch
I have never been a huge lover of Halloween, but as time goes on I have warmed up to it a little bit! This month I am once again joining the Mason Jar Craft Challenge and the theme is Halloween. I really had to put my thinking cap on. I decided to make a Halloween witch!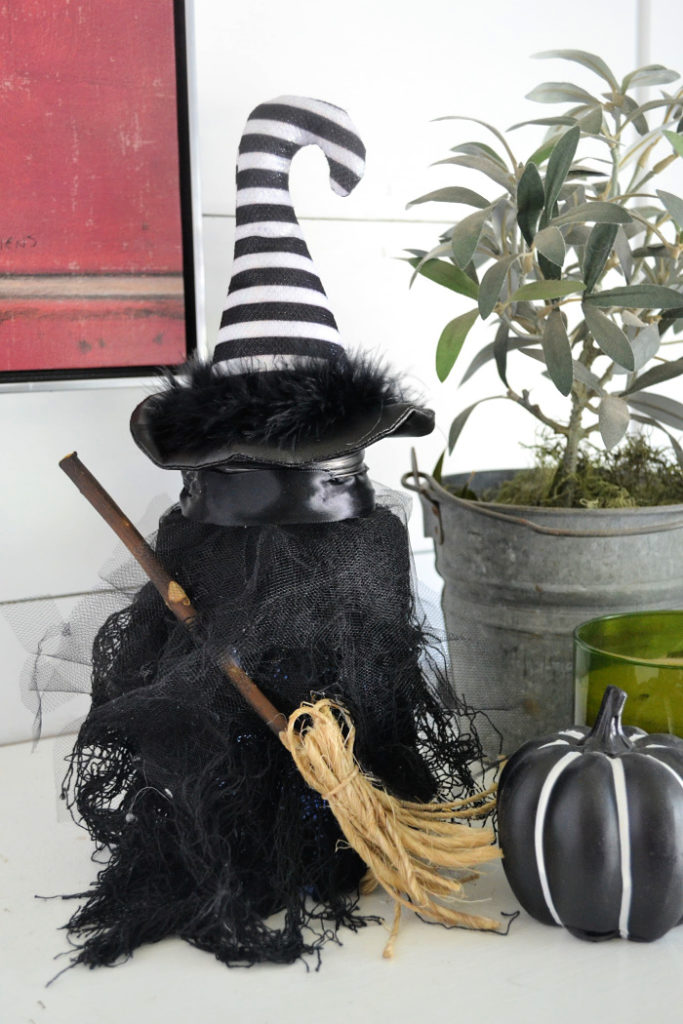 When it comes to Halloween, ideas don't come that easily. I thought back to my elegantly eerie tablescape I did last year, and that is when I envisioned exactly how I wanted it to look. I knew I wanted it to have a somewhat disheveled skirt, a ribbon at the "waist" and a witch's hat on the lid.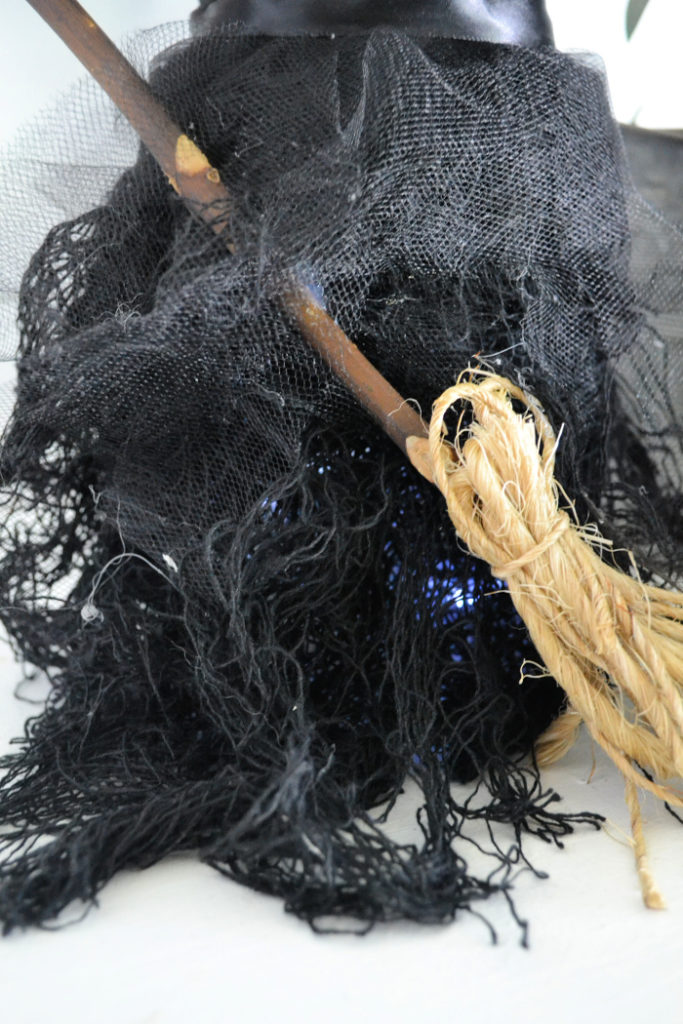 I also knew that I needed to make a tiny broom. A witch just isn't a witch without a broom after all! I used a pussy willow branch and some kitchen twine to fashion a rustic broom, wove it into the skirt and secured it with a bit of hot glue.
The witches hat came from Michaels. It was actually on a long stick, likely meant to be used in an arrangement of some kind. I just snipped of the stick so it would sit flush on the lid of the Mason jar.
The black cotton netting came from the dollar store, and the roll of black tulle was also from Michael's. I already had the black satin ribbon.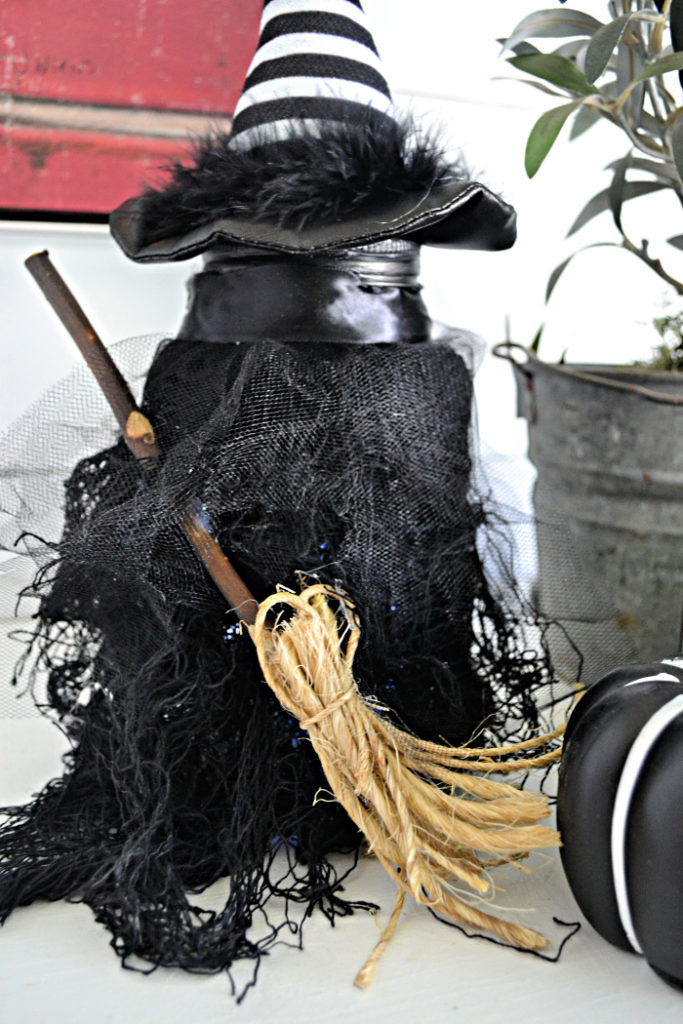 I put a string of mini LED lights inside so it glows at night time. Can you see the blue glow peaking through the skirt?
Honestly, I don't think the photographs I took really reflect how good it looks in person. It is so cute sitting on the mantel!
Since it is a Halloween themed craft, I decided to do a little trick or treat myself! I recorded a video tutorial showing how I made my Halloween Witch Mason Jar Craft! This could go either way. It could be a treat or a trick! You see, this is my first attempt at recording a tutorial video, editing it and actually posting it!
Please be kind! Everyone has to start somewhere!
And don't forget to check out the other spooky Halloween mason jar crafts this month! Now, they are a real treat!!
Until next time….

Mason Jar Jack-o-Lantern and Orange Float • Painted Halloween Mason Jars • Halloween Soap Dispenser • Halloween Witch • Glow-in-the-Dark Eyeball Slime