While the girls are at home holding the fort, The Mr. and I are on the road headed to Augusta Georgia to watch a practice round of the Masters on Monday.
It all started somewhere around last August when my boss called to tell me he got my husband something awesome.  Something out of this world amazing!  I had to stop and process this because I work for him and he got my husband something out of this world amazing.  What's wrong with this picture??!!
Turns out he had won the lottery to purchase 4 tickets to Monday's practice round, and he was giving one to The Mr. !  Me, I had to buy mine through stub-hub!!  So here I am sitting in a cute little house in Augusta with four very excited men waiting for tomorrow morning to come.  I have to admit I am pretty excited myself.  I play golf, and actually enjoy watching it on television as well.  But practice round means we get to bring our camera….and I cannot wait to get some pictures of the hallowed ground of golf!
One thing you should know about me is that I DO NOT TRAVEL WELL.  I was in a panic, literally just before leaving.  I like being home.  I hate the thought of a long drive, the whole bit.  But I soldiered on.  Just thought I would share a few pics of the journey so far!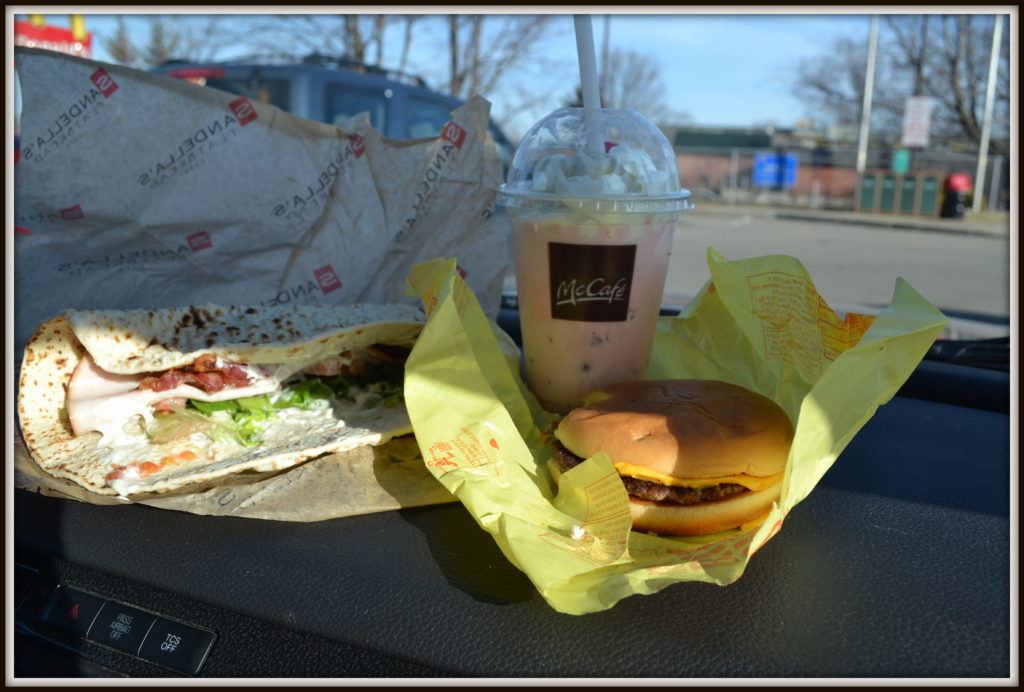 Nutritious Dinner on the go!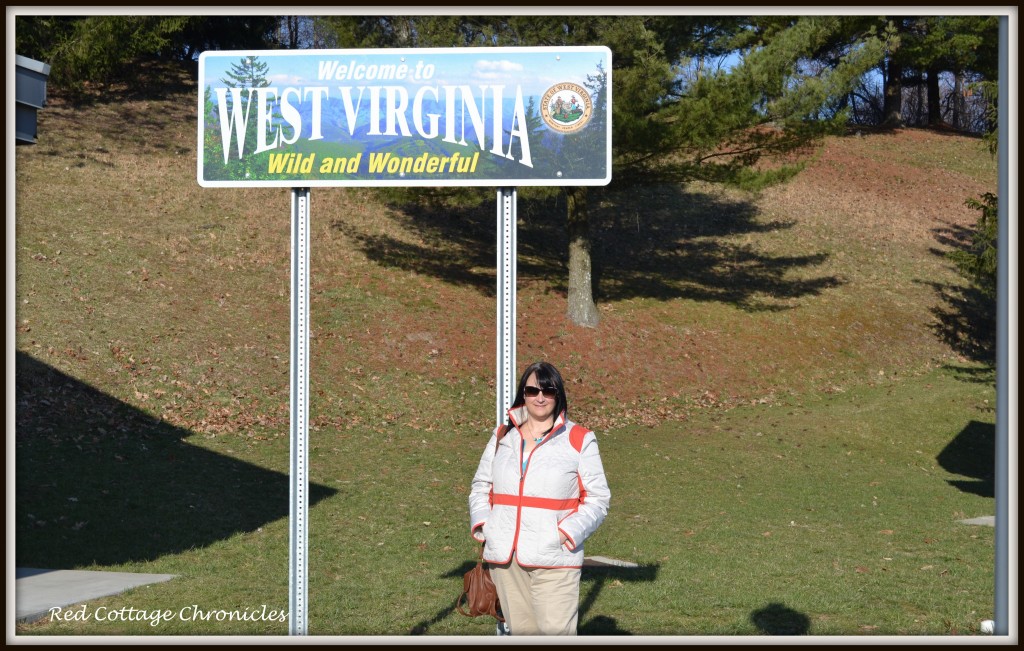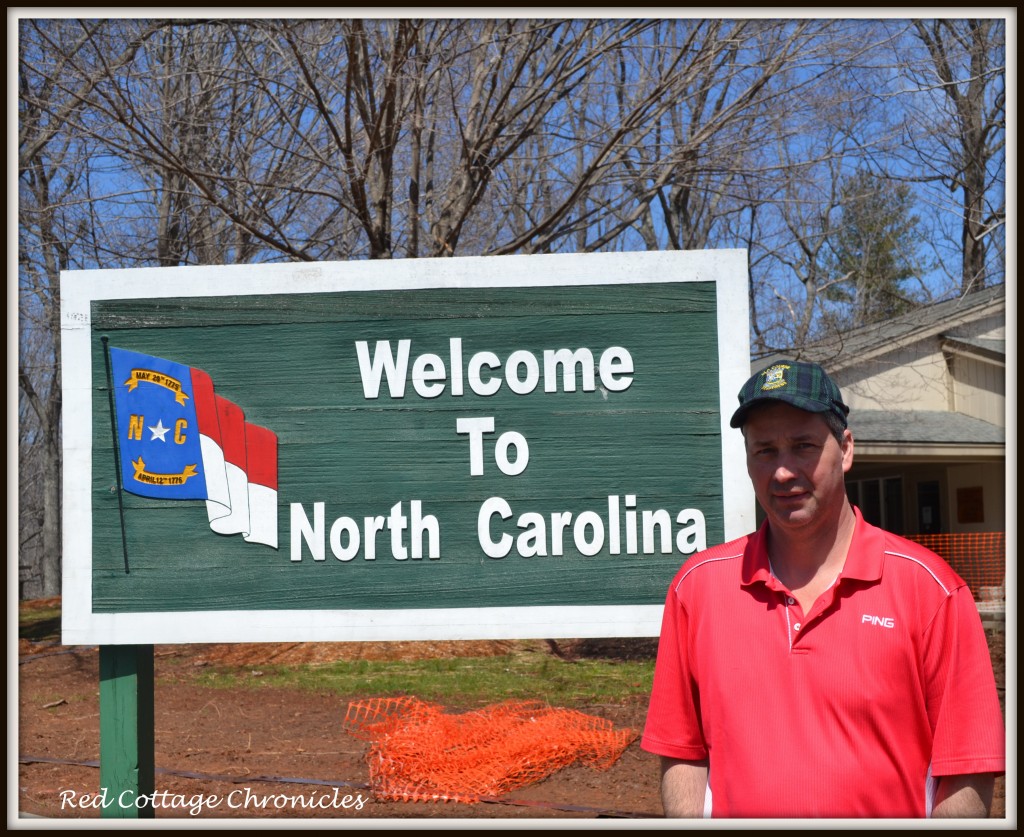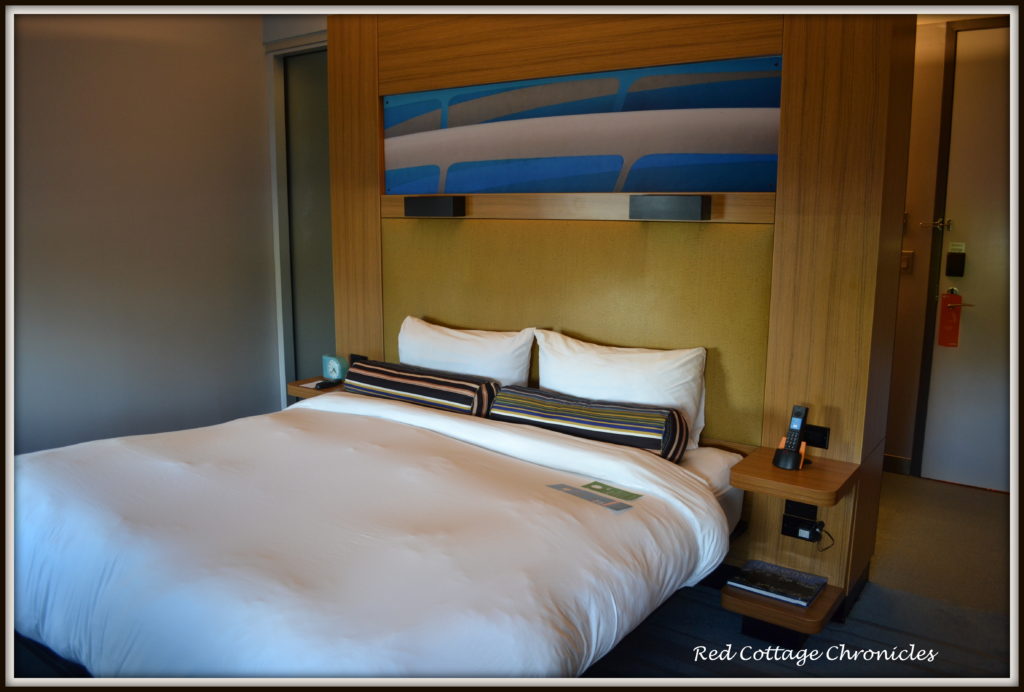 This was our room in Charlotte.  We stayed in a suburb of Charlotte called Ballantyne…..cute, cute, cute!!  Love this hotel.  Its called the Aloft and it is a new concept hotel.  Nicest people ever.  Cool rooms, comfortable bed, really nice.  Here are a few more pics of the hotel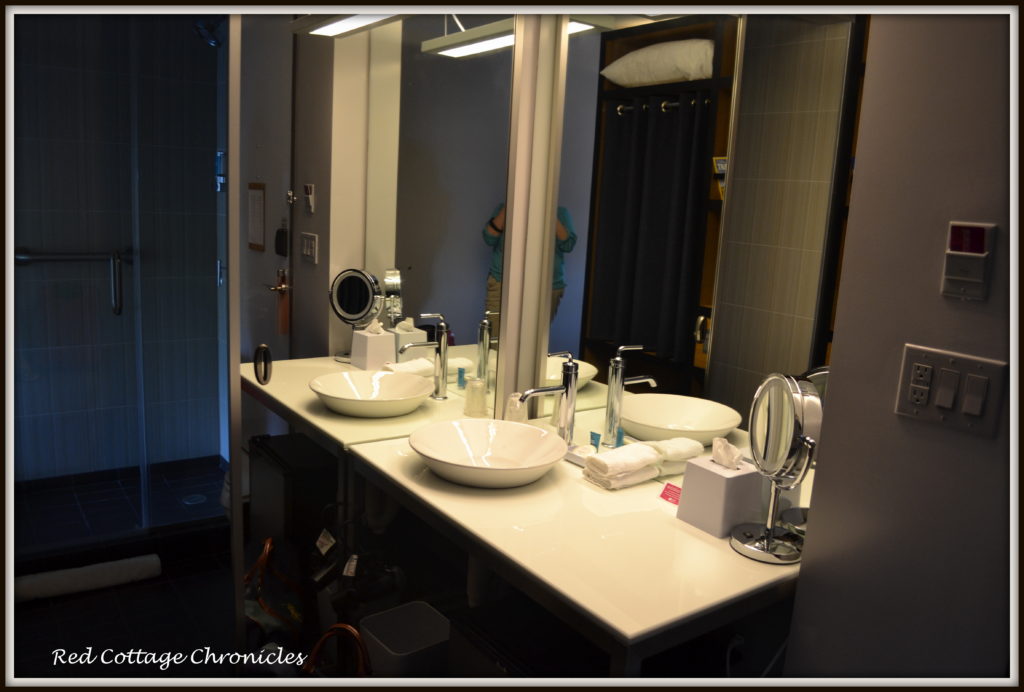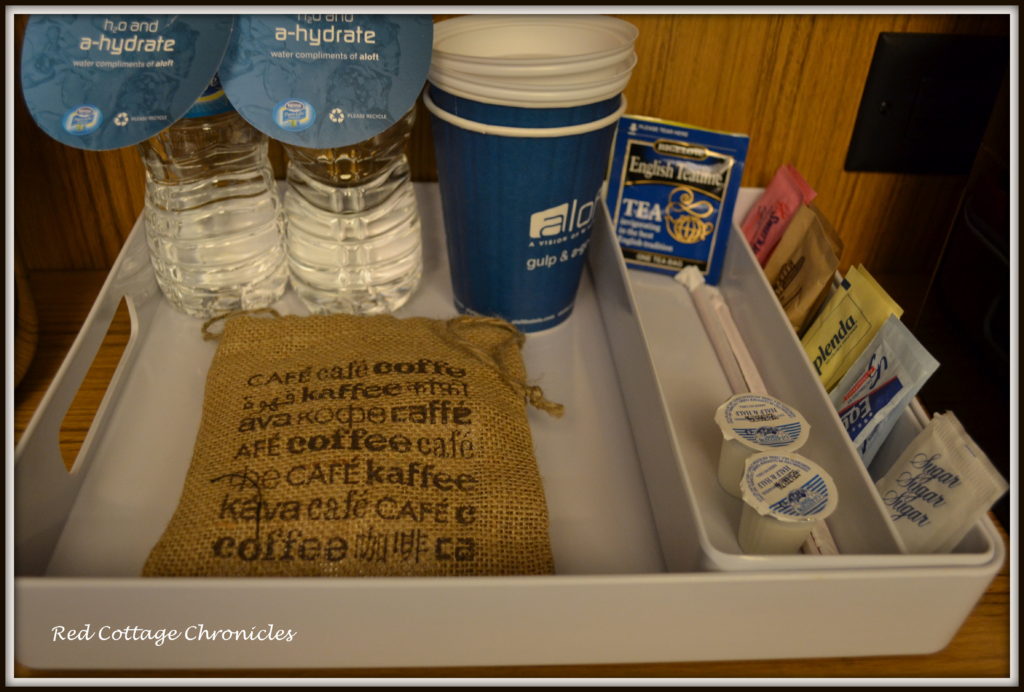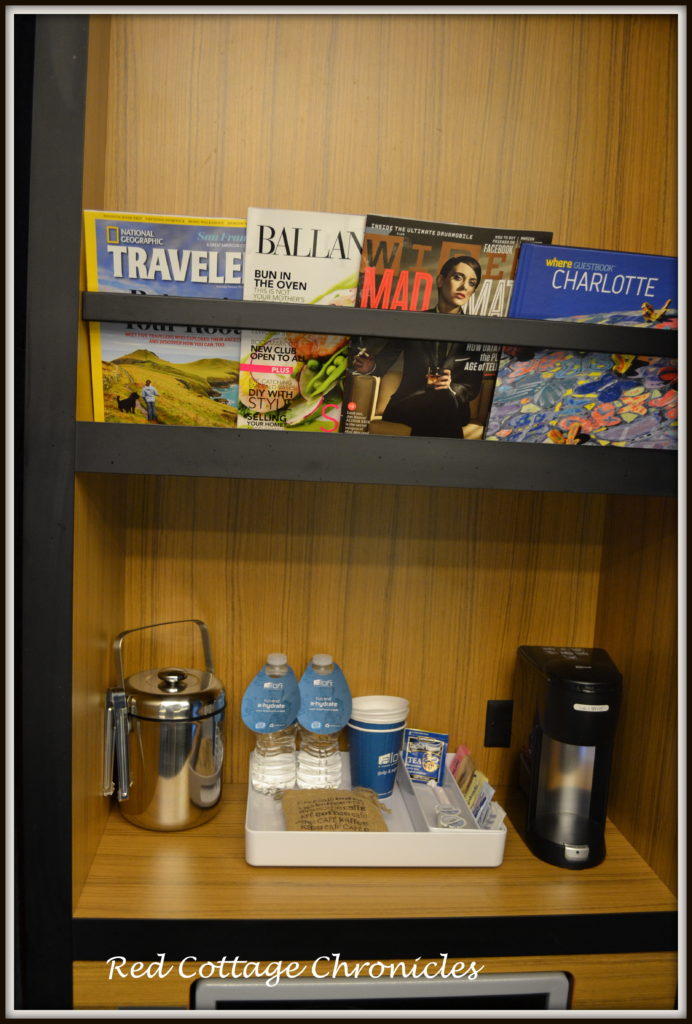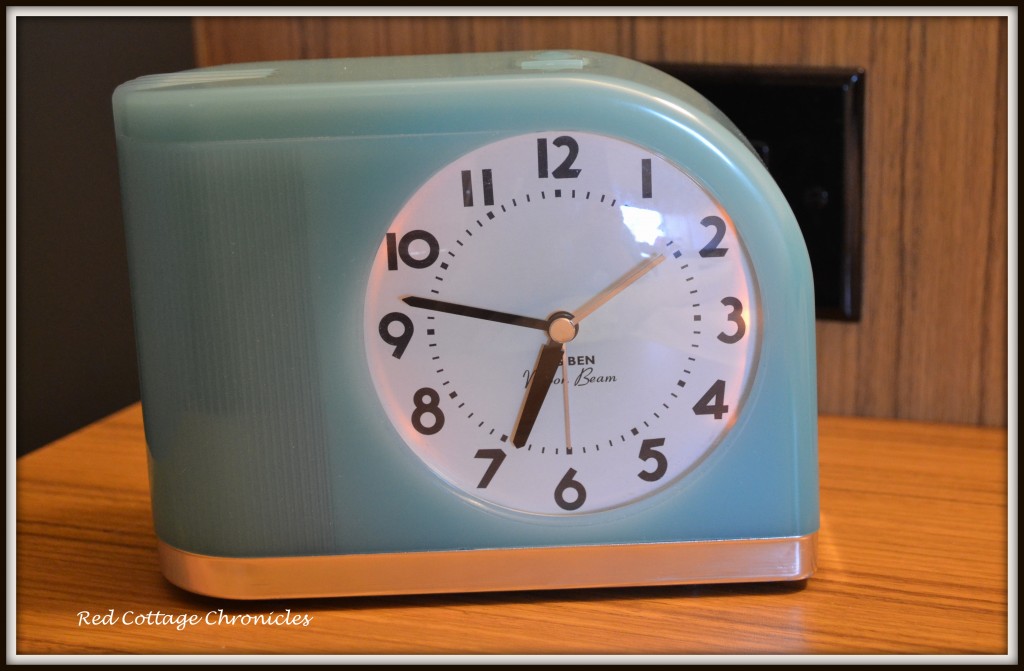 Wanted to take this little clock radio home with me….but it wasn't for sale!
The lobby was so fun!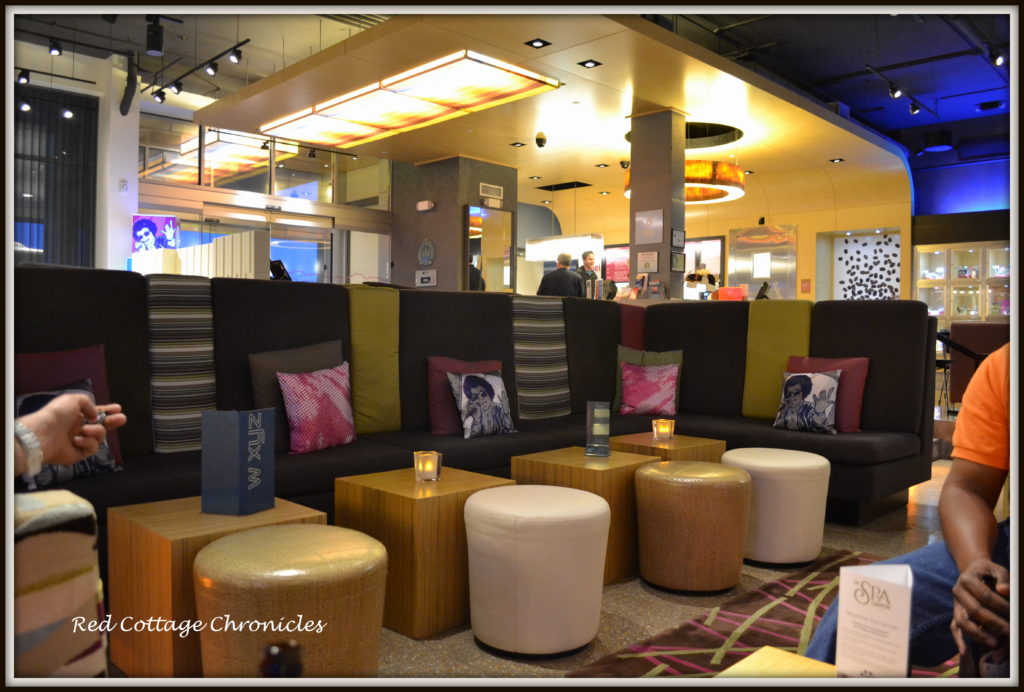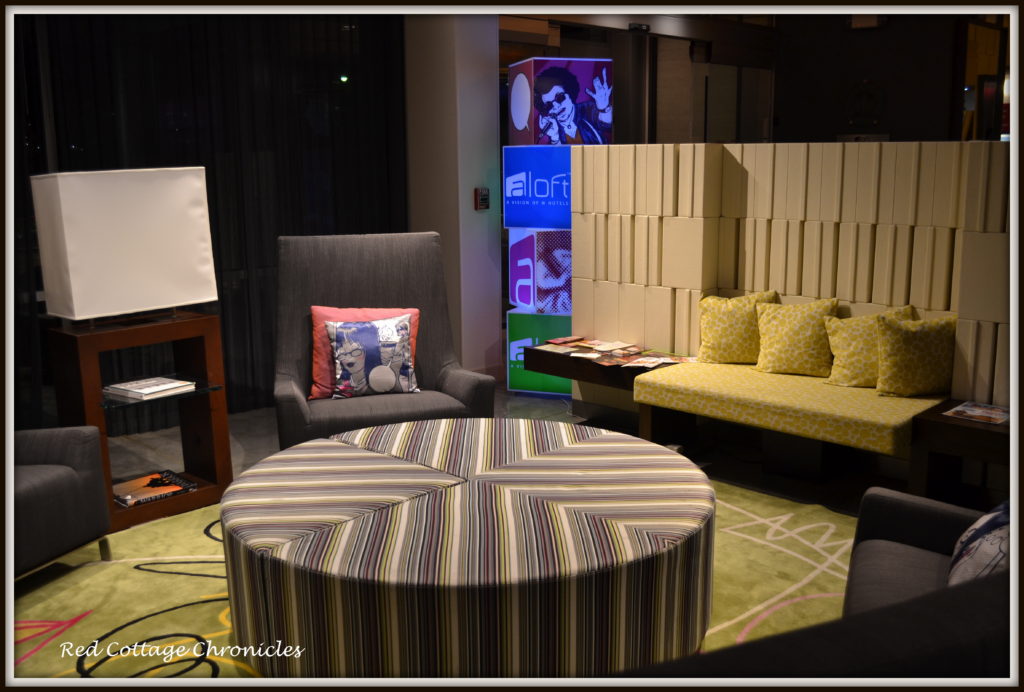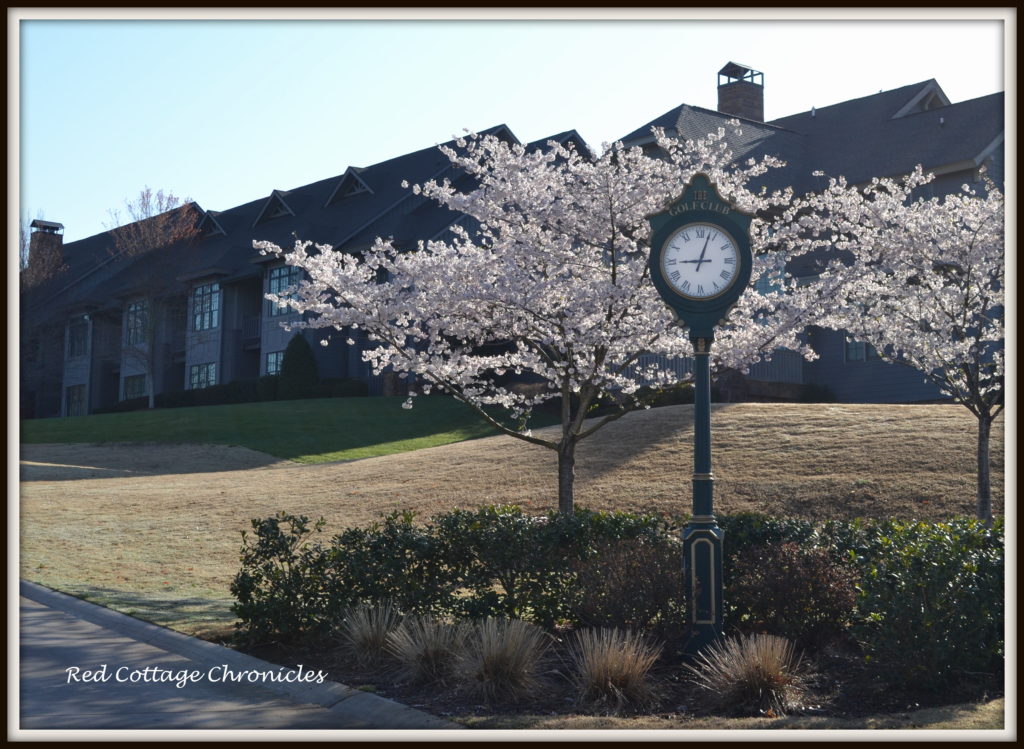 Got some golf in too!
Looking forward for tomorrow, and will do a Masters post focusing on the gorgeous grounds of The Augusta National Golf Club!!