While we still have a way to go, there has been progress on Leslie's bathroom renovation. I am very pleased the walls have two coats of paint top and bottom! I always tend to leave the trim for last! There of course will be some touch ups along the way. But I think you will agree it looks a whole lot better!
Let's take a quick look at where we started, shall we! If you are just joining this bathroom renovation now, you can start from the beginning here.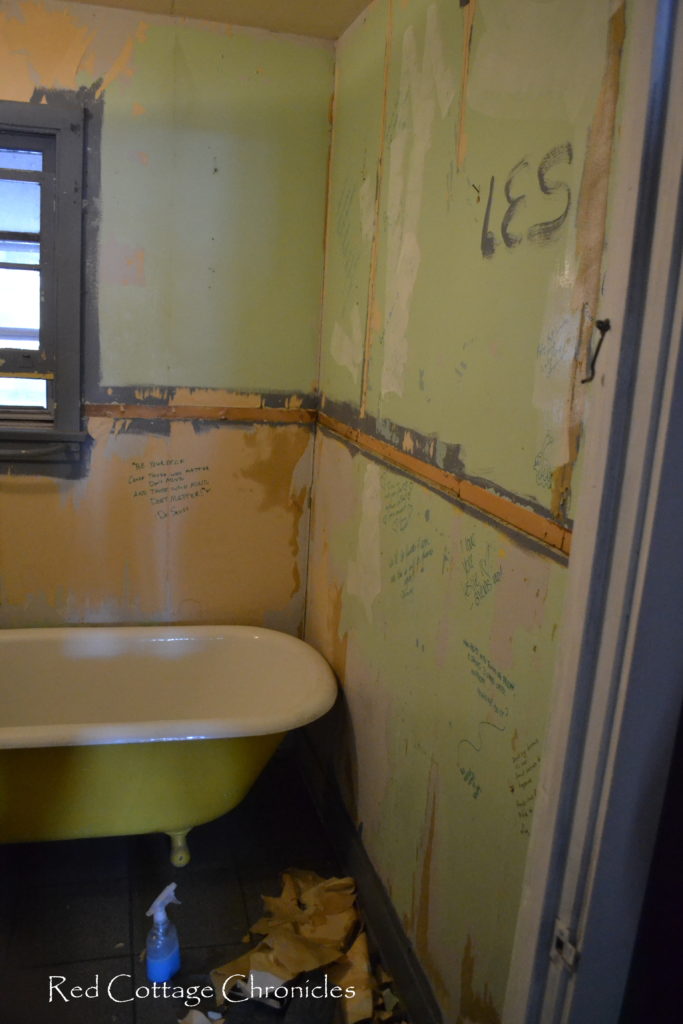 And here is a similar view as I was leaving today.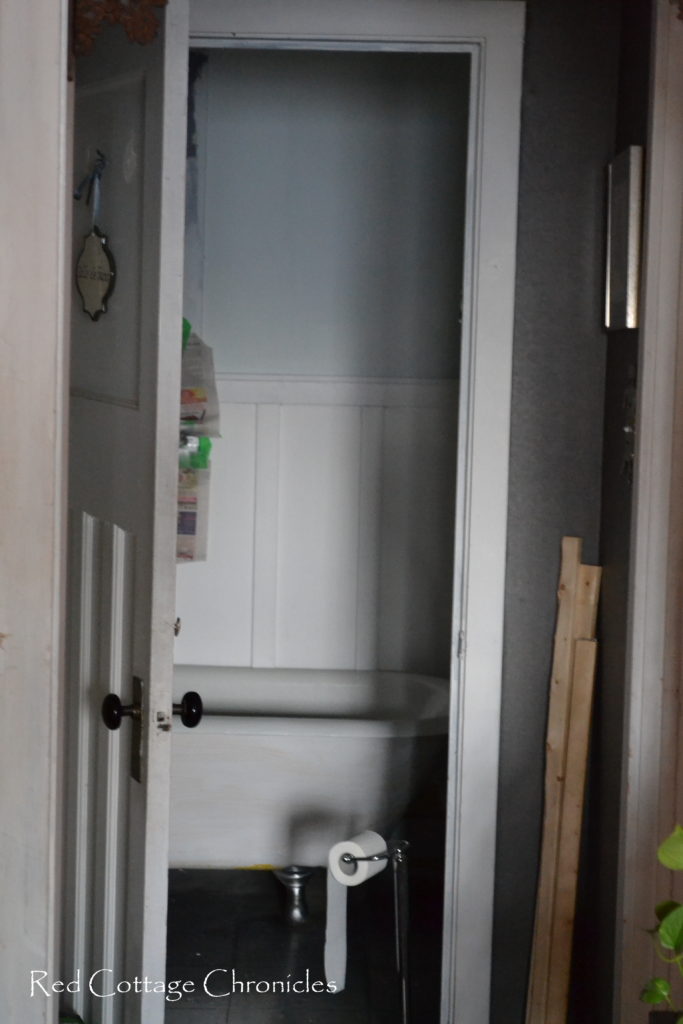 Don't you just love the new "chrome" feet on the tub? With only one coat of primer on the tub, I can imagine now how amazing it will look with two finish coats of white paint!
Tim had quite a task changing the taps! While not a hard job, it always seems the easy ones give you the most grief! One of the bolt thingys was pretty much rusted into place but nothing some WD-40 couldn't fix.
Then when connecting the water lines back to the taps, one of them split right in half. This is where being neighbours comes in handy. He popped up to our place and found one in his collection of plumbing parts! No need to run off to the hardware store.
Here is a look at the before and after!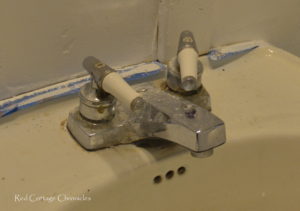 Much better…..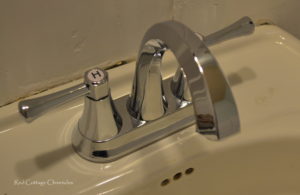 A wee bit of plaster work and of course calking around the sink is yet to be done.
Here is a look at the new light fixture. It was hard to photograph in the light we had in the room to show it's true brushed nickel finish. Again, some finish paint around the fixture needs to be done but what difference it makes in the overall feel of the room. We went from a fixture with only one chandelier bulb to this beauty. I guess we should take the plastic off the light fixture too!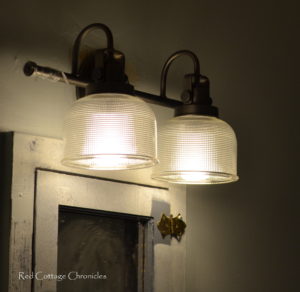 Here is look at the white board and batten and Patriotic Blue upper walls. We will be adding beadboard to the ceiling, adding crown moulding and a corner round in each corner to finish it off.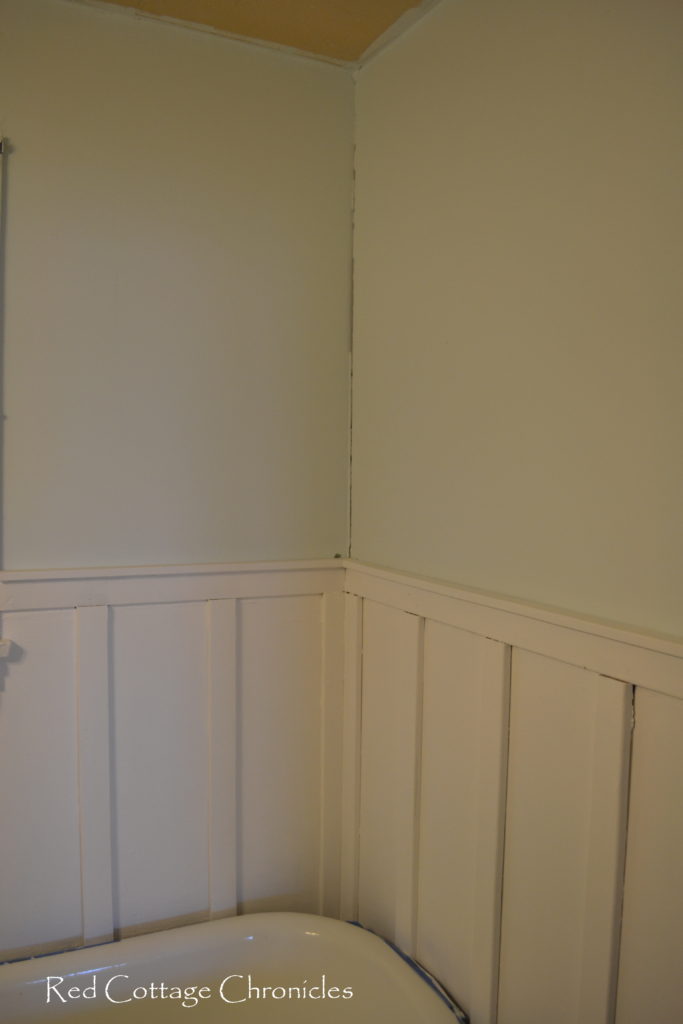 The board and batten will be completely caulked to avoid any moisture from getting in behind.
We are really pleased with the progress so far. Here is what we have left to complete:
paint trim
install bathtub faucet (when it arrives)
install hoop shower bar
beadboard wallpaper on ceiling
crown and corner mouldings
frost windows
caulking
touch up paint
install new bathroom door
install new toilet seat
chose and add accessories, towel hooks, art, etc.!!
While it seems like a lot, it will all come together pretty quickly.
Next time you see Leslie's bathroom it will be all finished! I know Leslie will be happy. And no doubt Hank will be too. He does not like to share his Momma's attention (not to mention the stress of the noise and organized chaos) and is a little rascal who keeps us on our toes! But he is so darn sweet I don't mind at all! And Merlin, the cat, is convinced there is a mouse under Leslie's dresser not realizing it is only the noise coming through from the bathroom. He sits with his nose pressed up against the bottom of the dresser the entire time we are working!
Always an adventure!
So, what do you think of the bathroom progress so far?
'til next time…..
Maureen