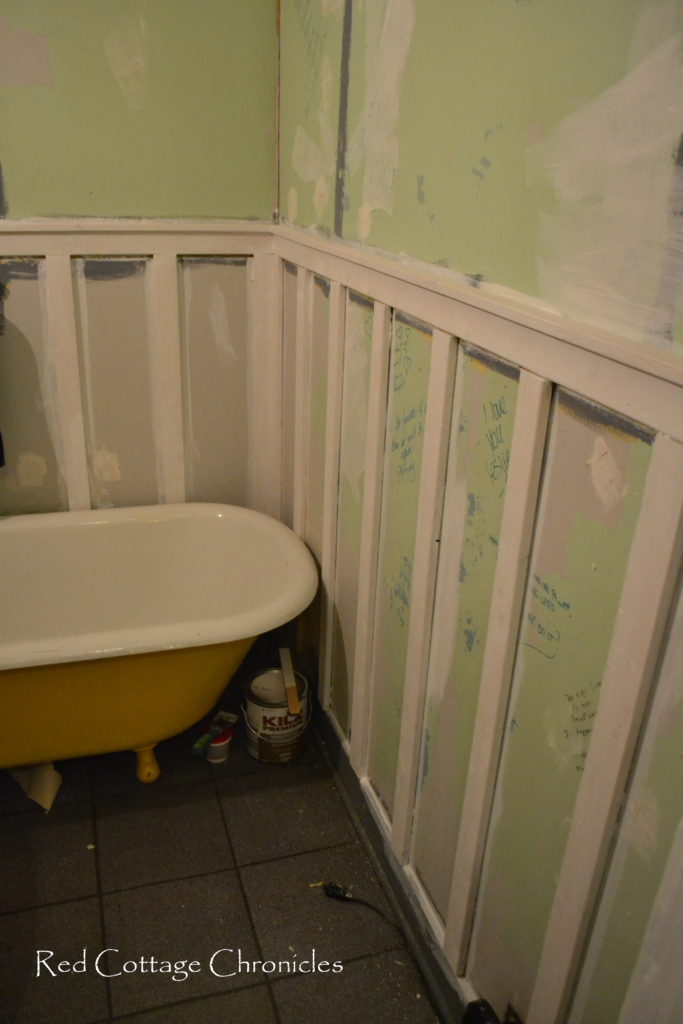 While it doesn't seem as though there hasn't been much progress in this tiny bathroom makeover, the tedious work of scraping off all the old bits of wallpaper (and the loose paint that was underneath) is finally done. I was also able to get a coat of primer on the board and batten treatment, and it really brightens up the room already!
We picked up the prettiest light fixture which is going to fit without any modifications!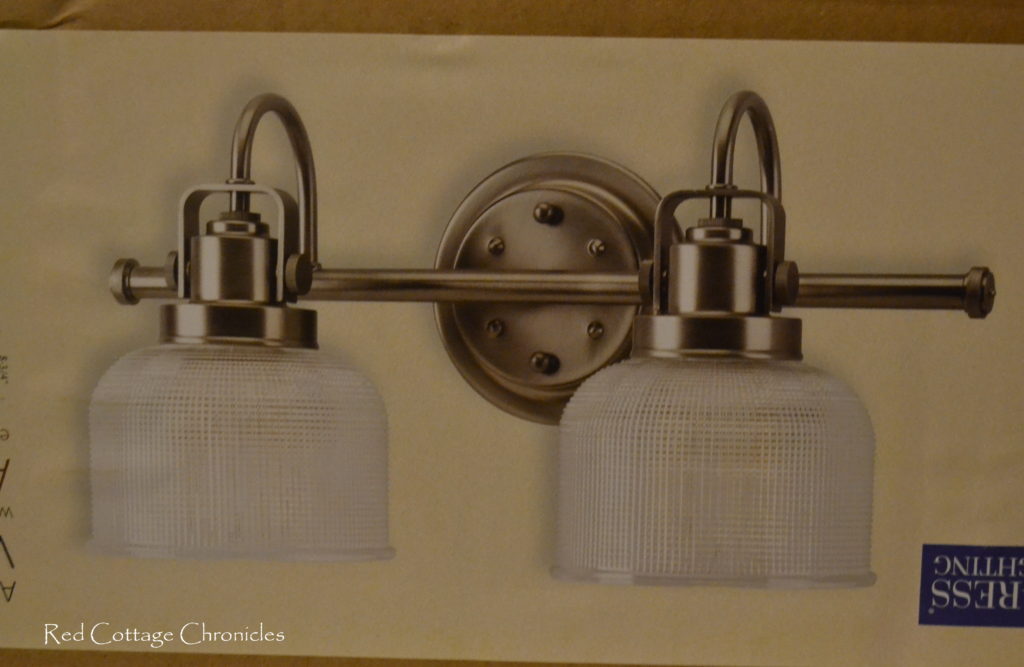 The textured shades give it a bit of a vintage feel.
The taps for the sink have been purchased as well.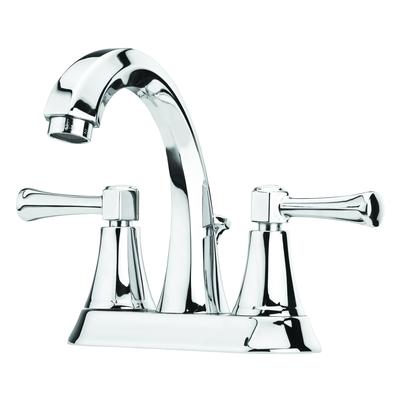 And, I think Leslie has decided on a color! She was initially going to go with a celery, olivey green color but decided on shades of pale blue. She got this gorgeous vintage Jergens lotion dispenser as a gift from a friend and it is such a pretty shade of vintage blue. It is one of her favorite pieces and she actually keeps Jergens lotion in it!
The bottom of the walls will be a nice crisp bright white, and the top will be Benjamin Moore's Patriotic White. It is a really good match to the lotion bottle and will give a bit of interest to an otherwise totally white wall without taking away from the fresh clean feel. Here is a closer look at Patriotic White.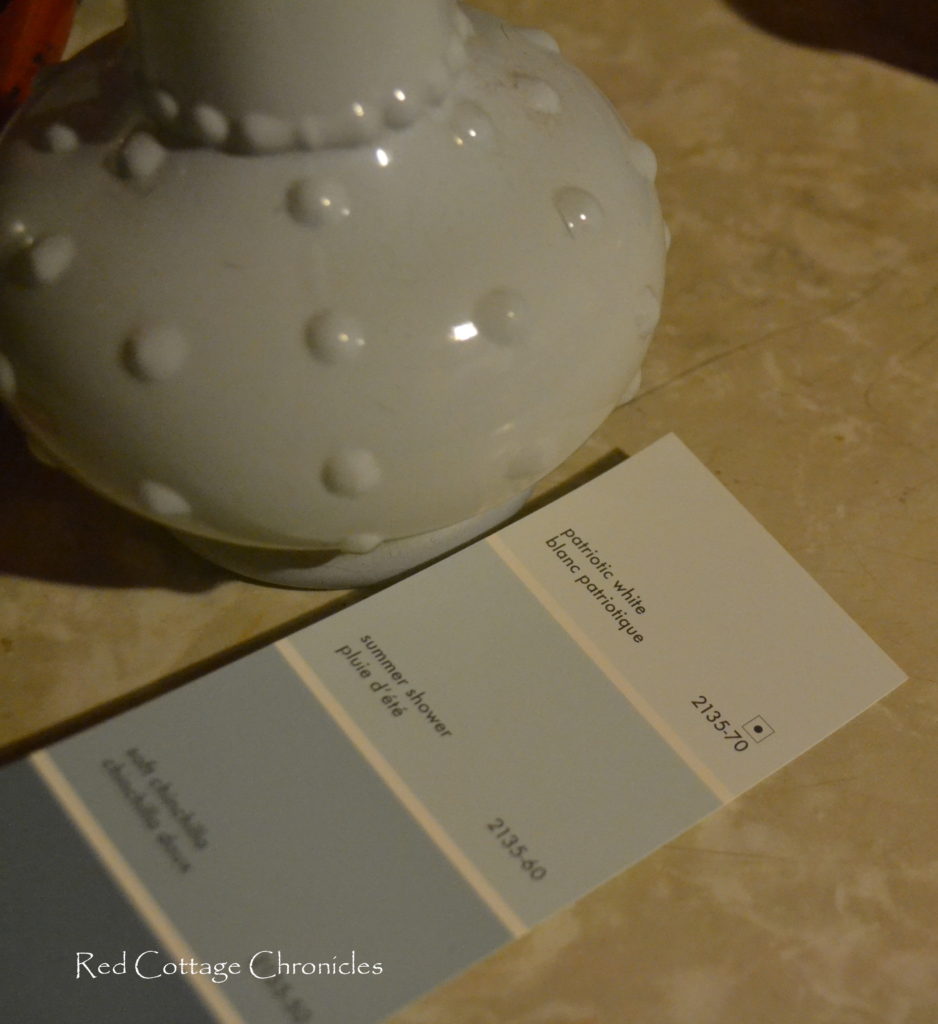 Still LOTS to do, and yesterday Home Depot notified us that the bathtub faucet that was supposed to be in 5 days will not be available from the manufacturer until at February 11th. This means that we won't get it until later in February . We have search high and low in our area and cannot find a similar one, so we will just have to be patient. We are both Libra's. Patience is not our strong point!
Oh, here is a little photo that will give you a better idea of why Leslie doesn't do much home décor on her own. She was trying to surprise me by painting the outside of the bathroom door. Here is how far she got!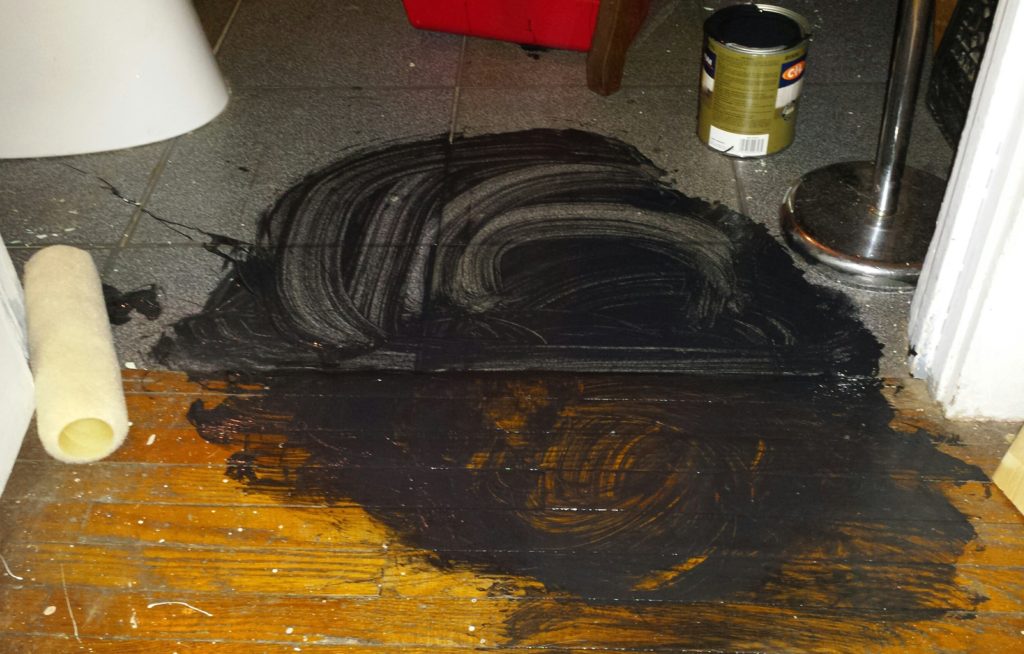 No more surprises, okay Leslie!
So, what do you think of the bathroom reno progress so far? I will be spending the weekend working on this fun project. Check back next Monday to see how far we get!
Until next time……