This weekend I made two Toblerone treats!
One is decadant, full of butter flavor and melts in your mouth….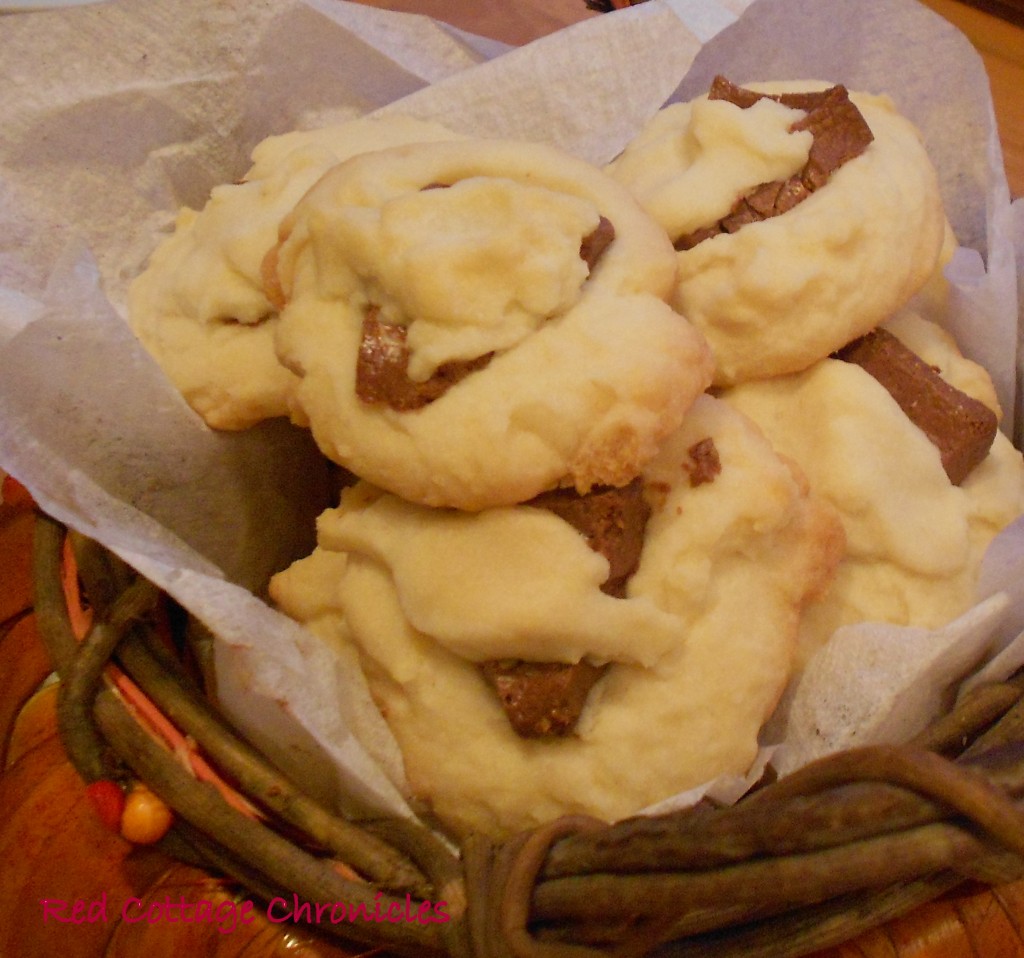 I made these as part of my 31 days of baking series and you can find the recipe here.
The other is a low WW plus points sweet treat that is yummy, crispy and chewy….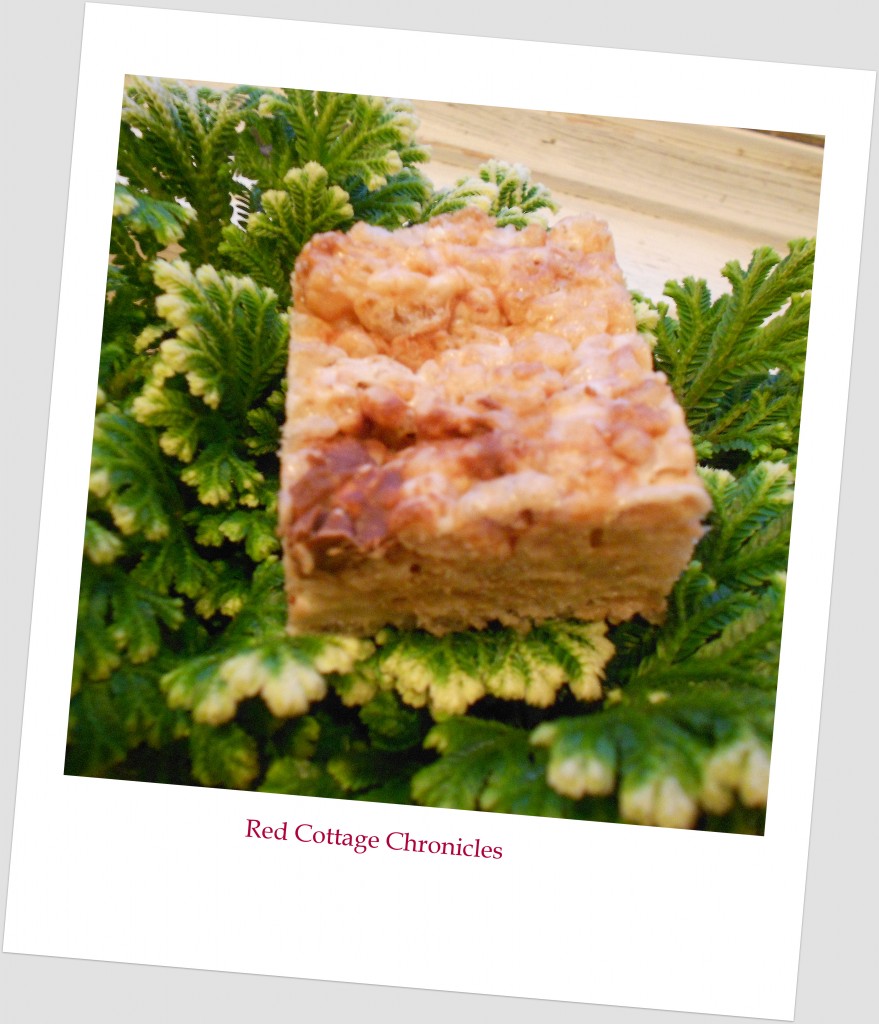 These treats are a twist on an old favorite, with chunks of Toblerone dotted throughout!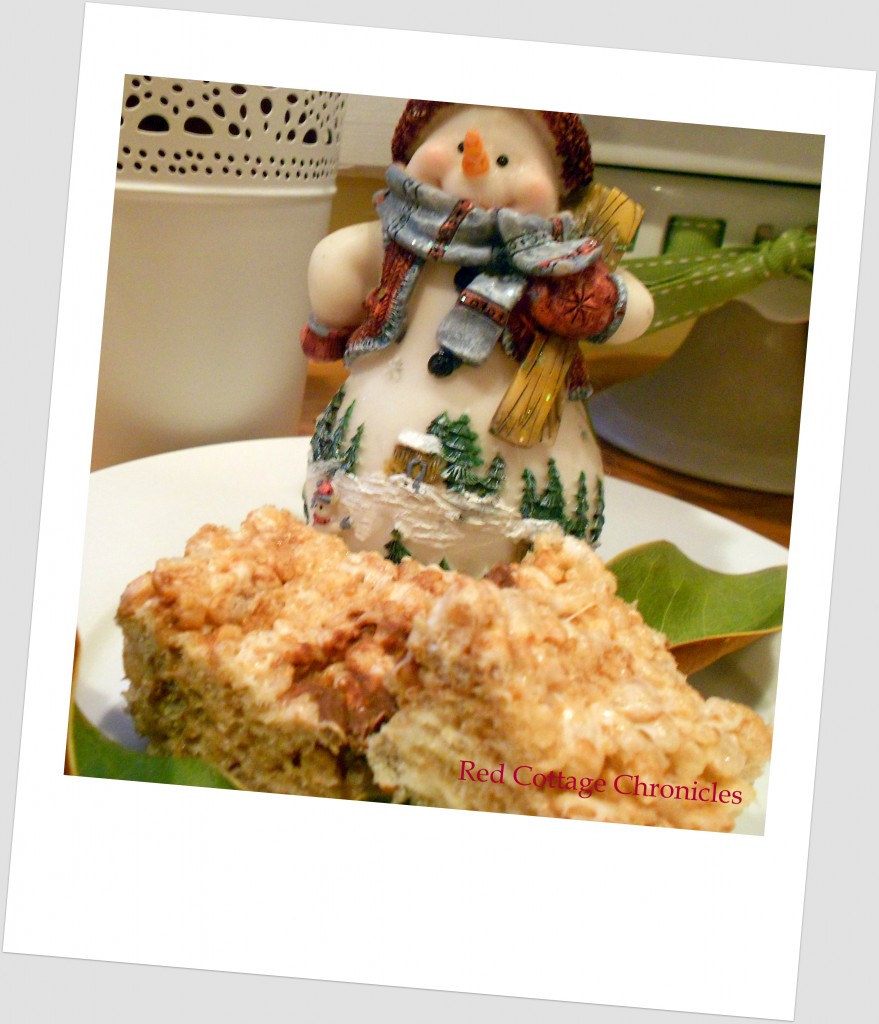 Begin by melting 1 tbsp non-hydrogenated margerine in a large microwave safe bowl. Add 5 ounces of marshmellows and stir to coat the marshmellows with the melted margarine. Return to microwave and heat on high for 20 seconds, remove and stir until marshmellows are melted. Return to microwave for 5 second intervals if necessary until marshellows are melted. Fold in 3 cups of crisp rice cereal until well coated with margarine. Stir in 1/2 of a 100 gram Toblerone bar chopped into small chunks. Turn mixture into a greased 8″ square baking pan and press down firmly. Put in the fridge until firm, 30 to 60 minutes. Remove from fridge and cut into 16 squares! Store in airtight container.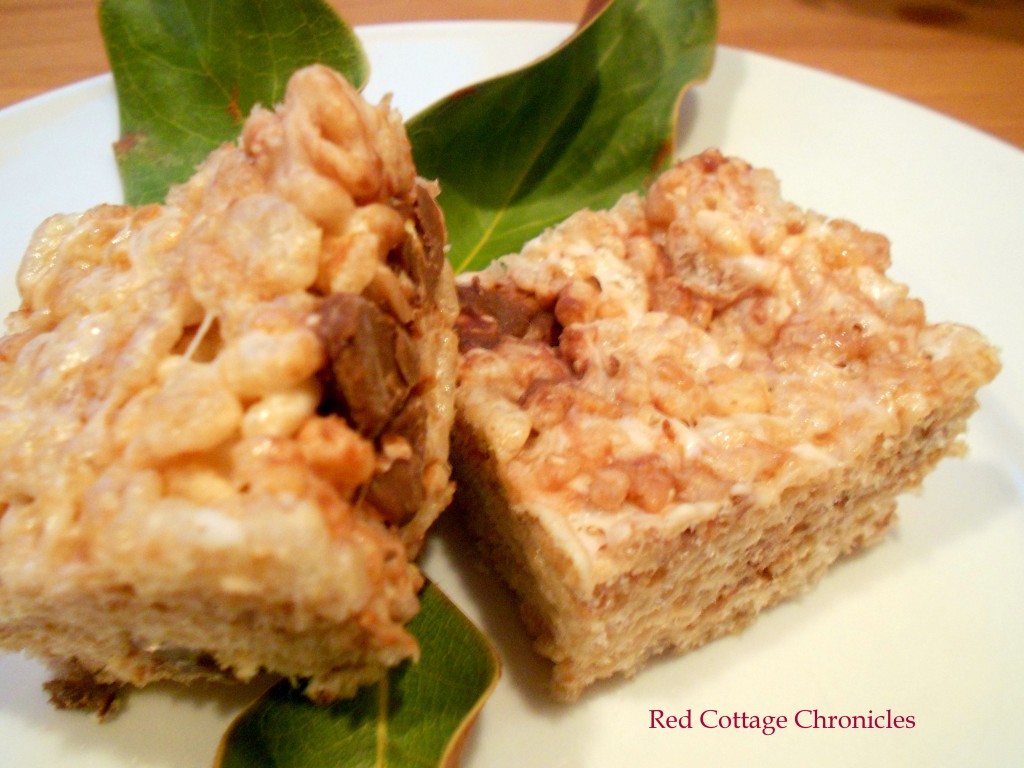 These can be made even more healthy by using whole grain crisp rice cereal for some extra fibre, while still maintaining a festive flavor!
I think I will try this recipe and add some mini red and green candy coated chocolates for an even more festive touch!
How do you dress up your rice crispy treats??