My daughters and I spent Saturday at the Niagara On The Lake Rotary Club Holiday House Tour.
All of the homes we toured were historical, most with modern updates, but all with the important historical elements left intact.  I was drooling over the really wide plank floors in most of the homes.  I am talking 7 to 10 inches wide.  Beautiful!
Sadly, no pictures inside the homes were allowed.  Each and every room of each and every house had a volunteer watching over it, so I couldn't even sneak a photo in.  So, I did the next best thing and took lots of photos outside!
Maybe you can gleen some ideas for your outdoor decor.
Enjoy!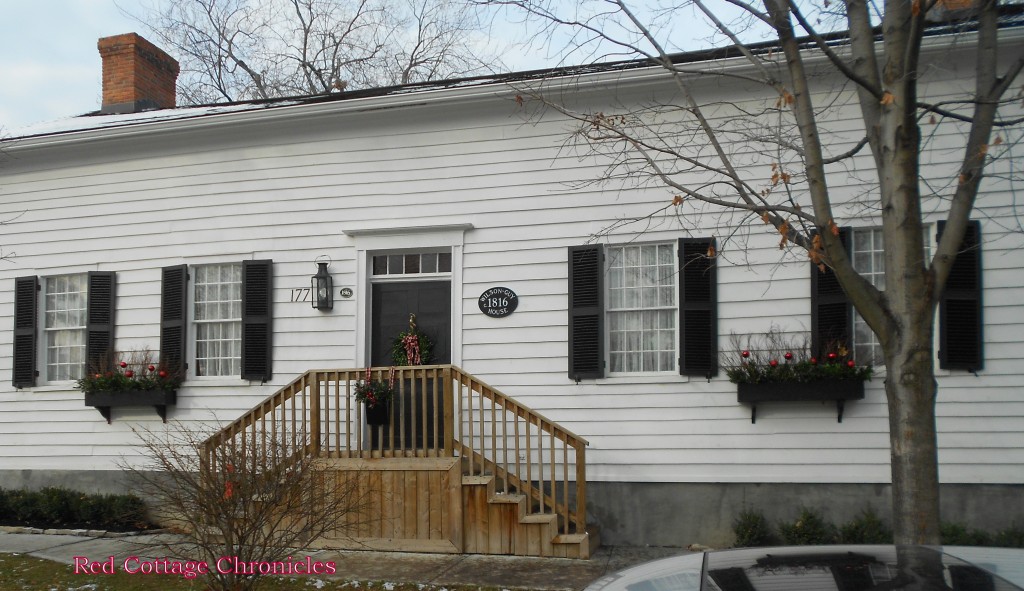 Our first stop was the Wilson-Guy House – Circa 1790
It operates as a B & B currently.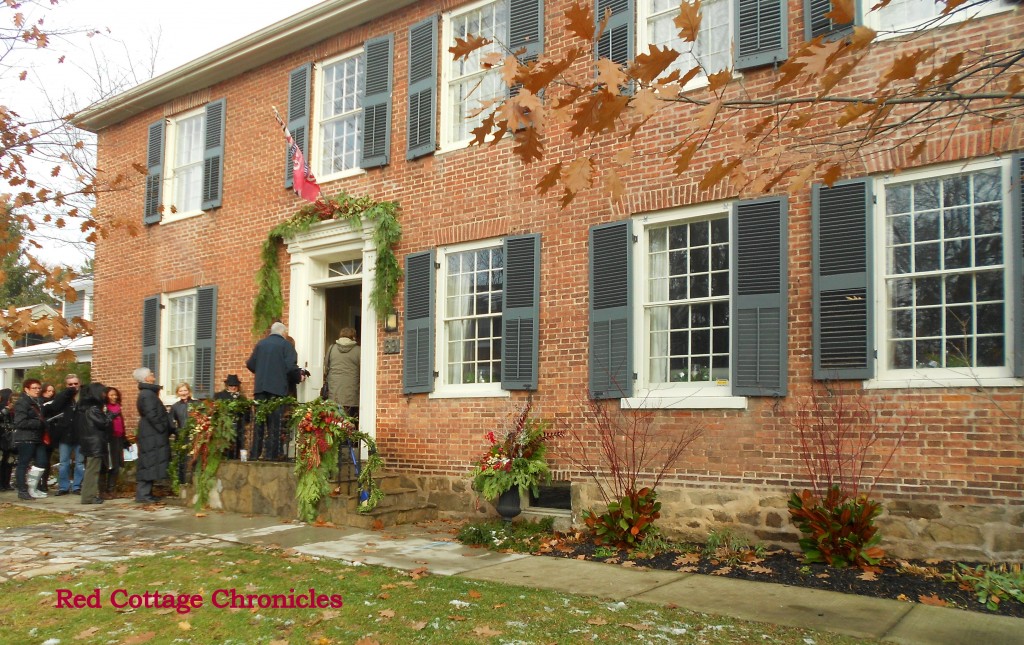 A line up to get into the Demeath House – Circa 1815
.  It was worth the wait.  The dining room was set for 12 for a Christmas dinner party the owners were hosting that evening.  The kitchen/great room added by the current owners has an island that measures probably 12 feet by 6 feet and has a solid marble top!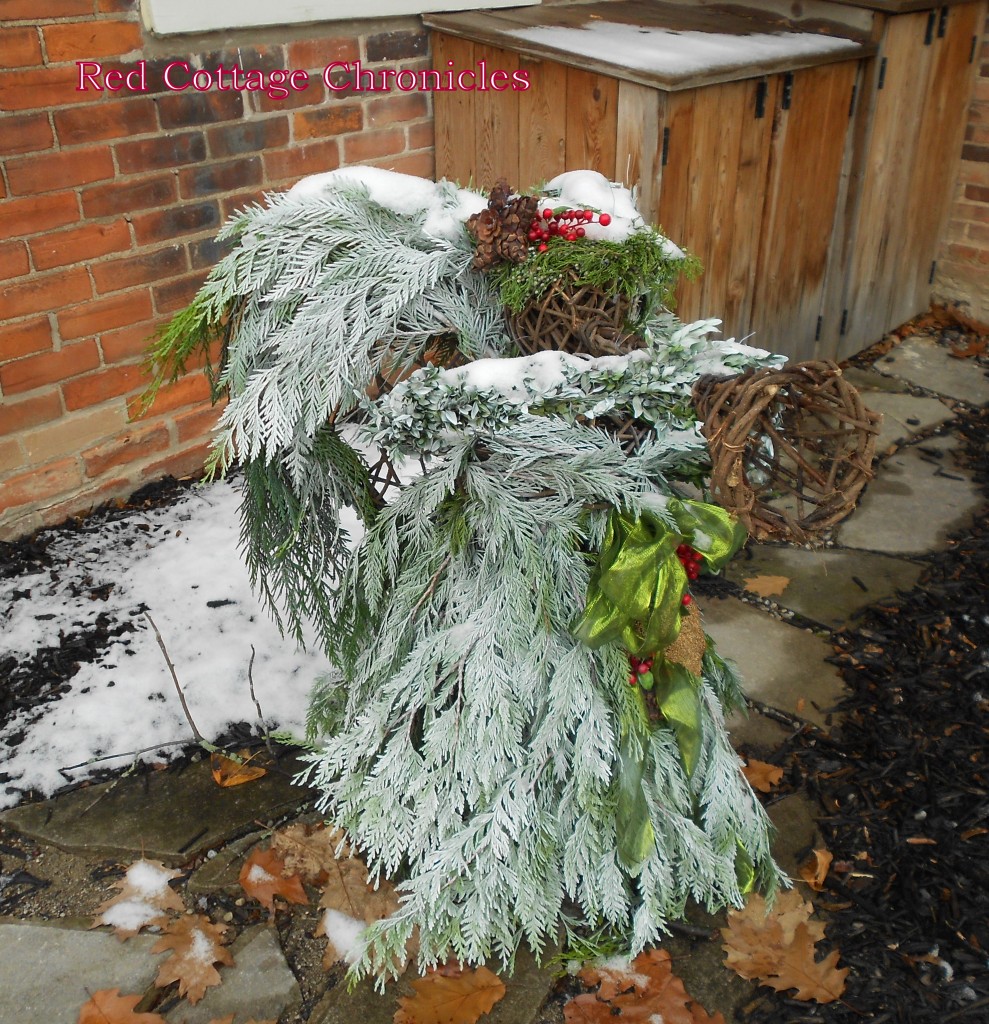 Loved this Christmas garden angel created by Mori Garden Centre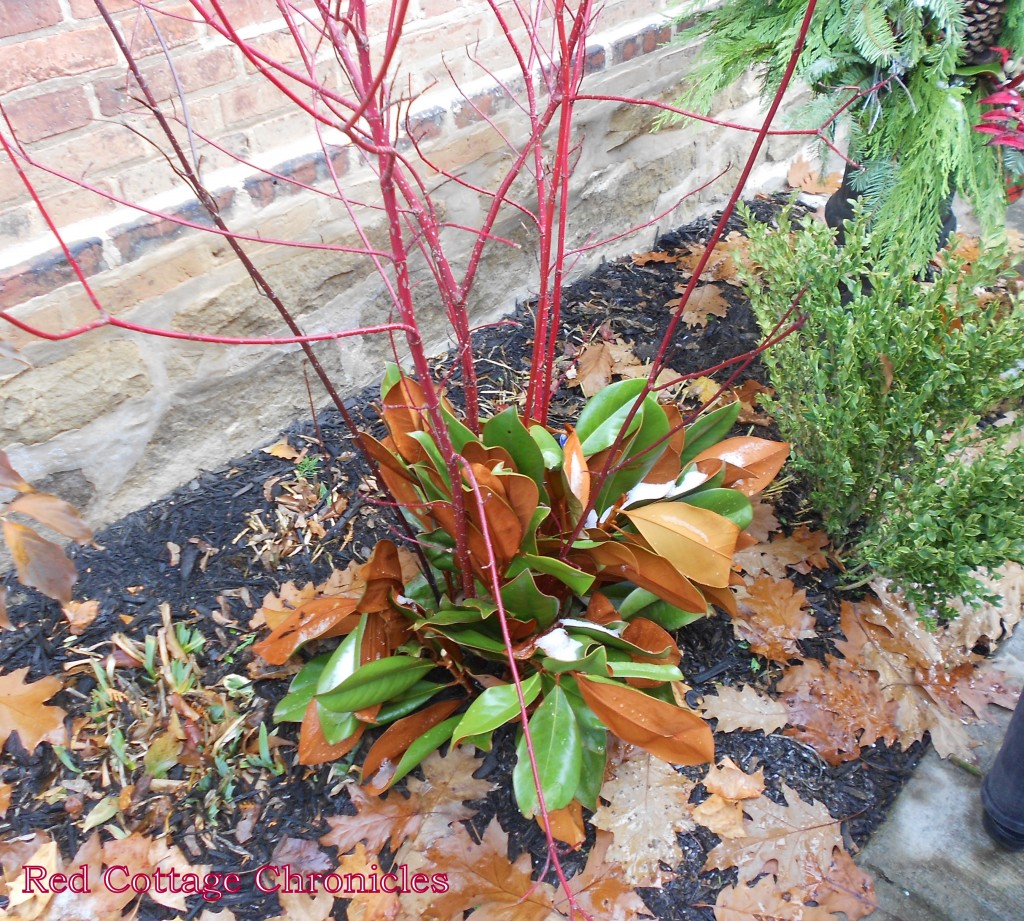 Great idea for bare spots in the garden.  Red dog wood and magnolia branches tucked into the ground!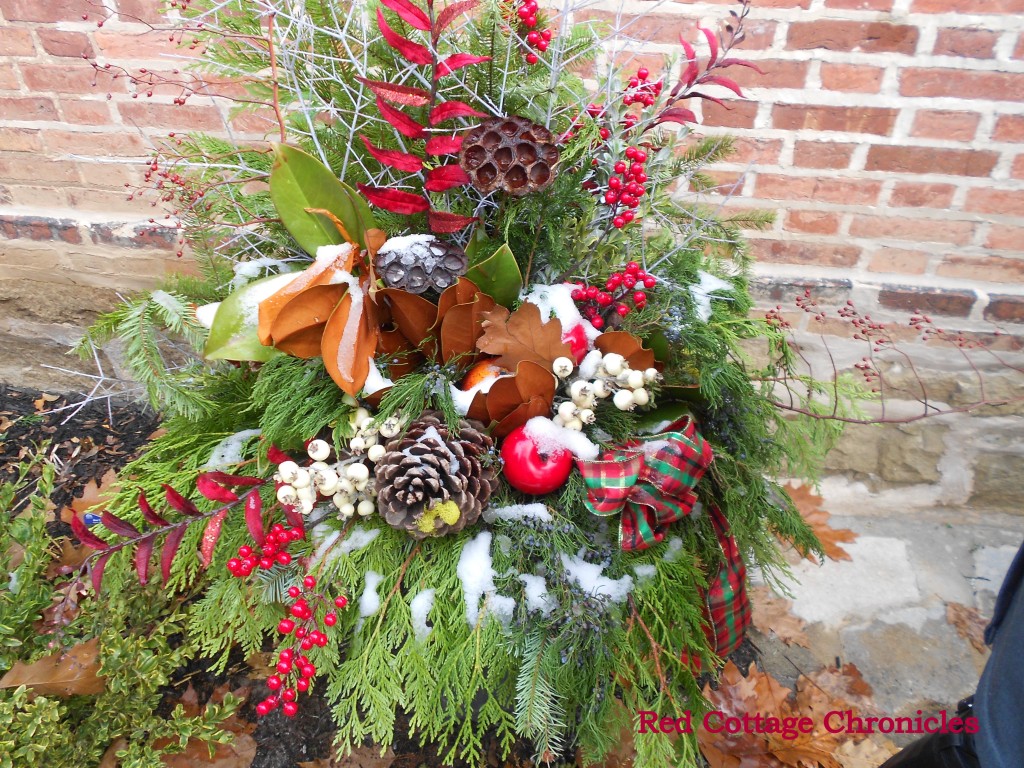 Gorgeous garden urns were everywhere!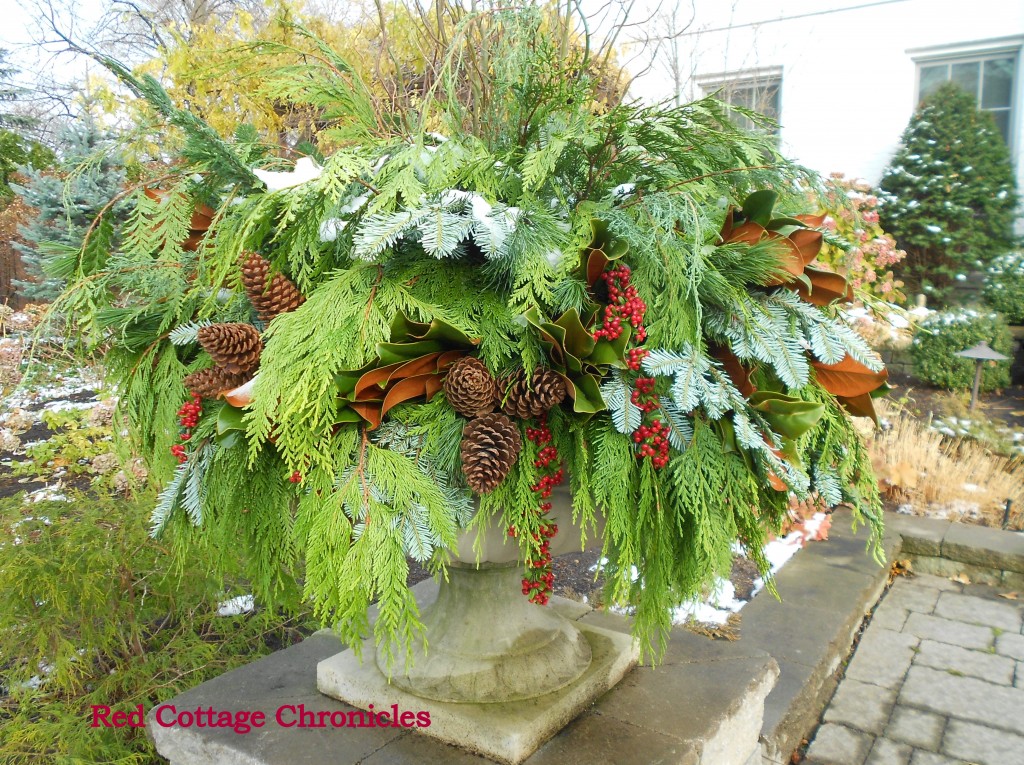 The home that this urn goes with was not on the tour, but picture worthy none-the-less.  It was not only gorgeous, but gigantic as well.  There were four of them adorning this property!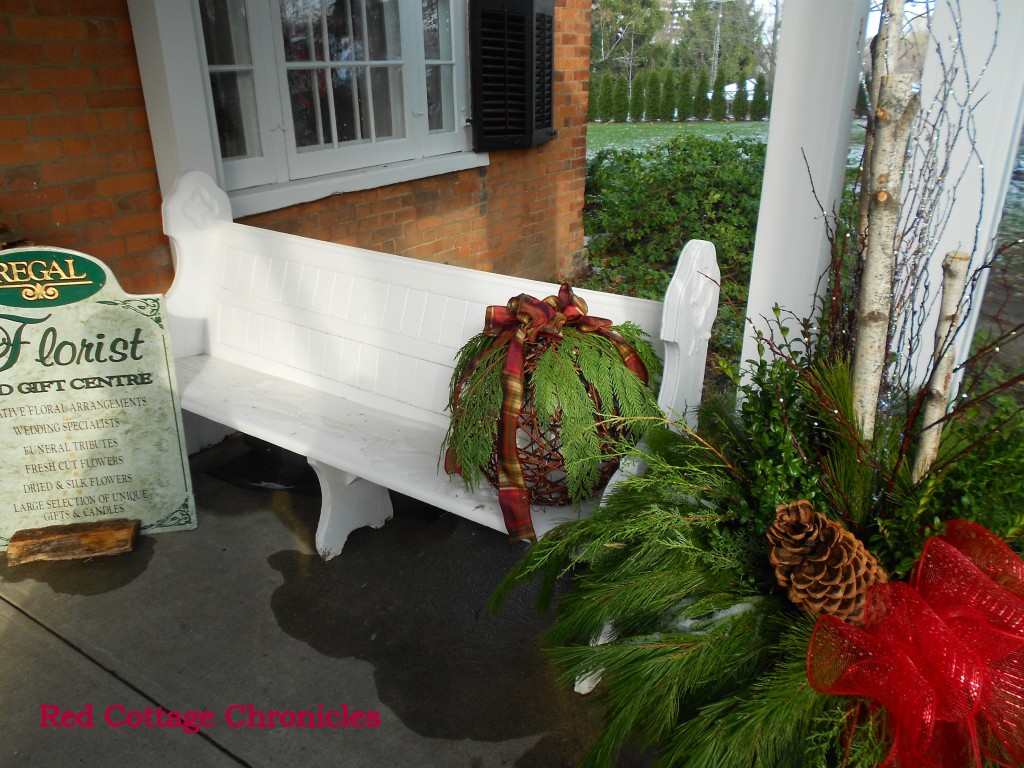 The front entry of the Baggs-McGaw House – Circa 1850
Decorated by Regal Florist and Garden Centre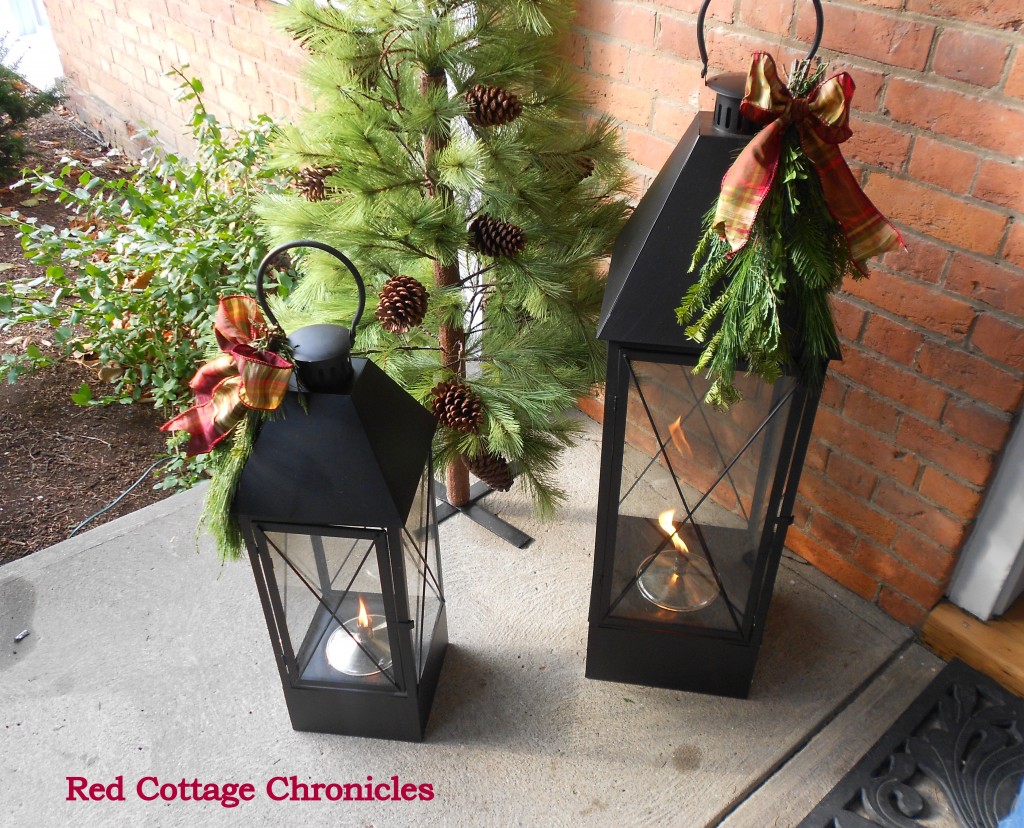 Love these lanterns!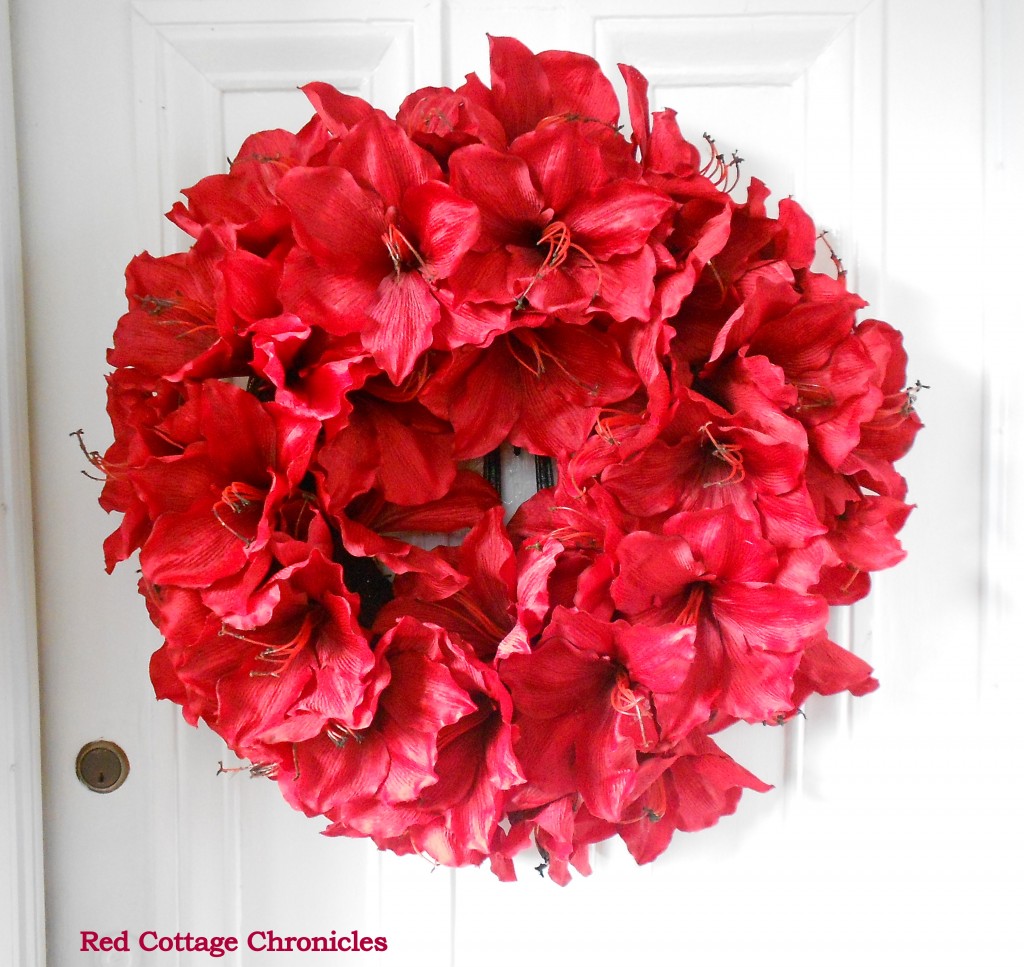 The wreath that graced the front door was stunning.  Might have to try re-creating this one myself!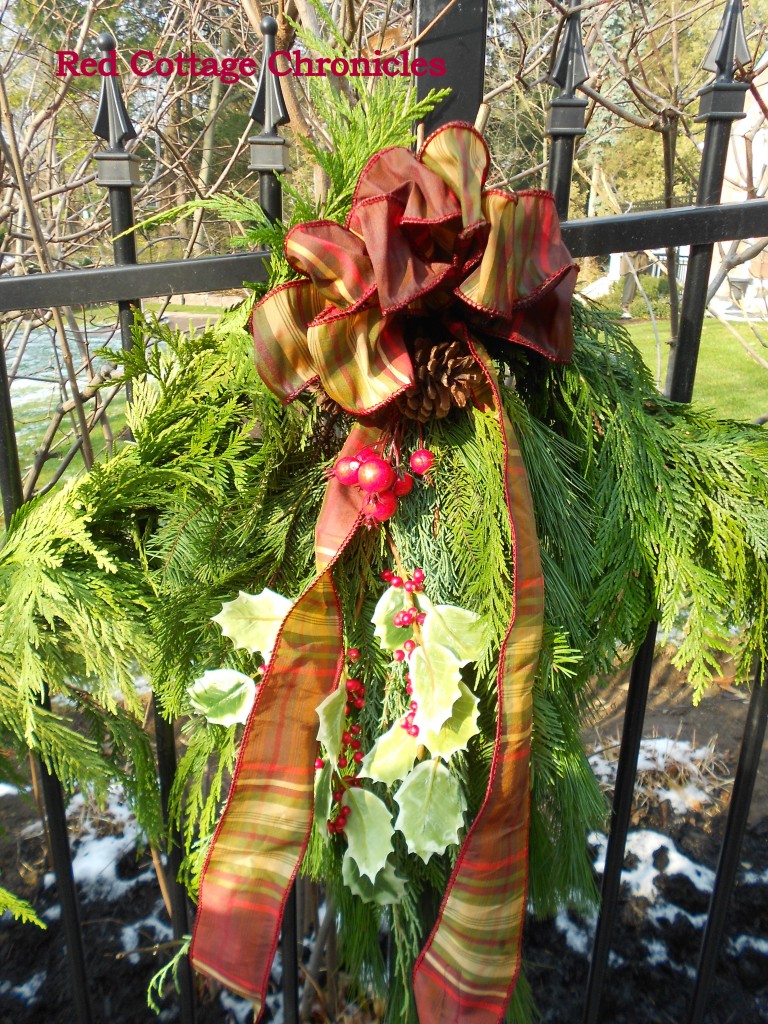 Swags attached to every fence post lining the property.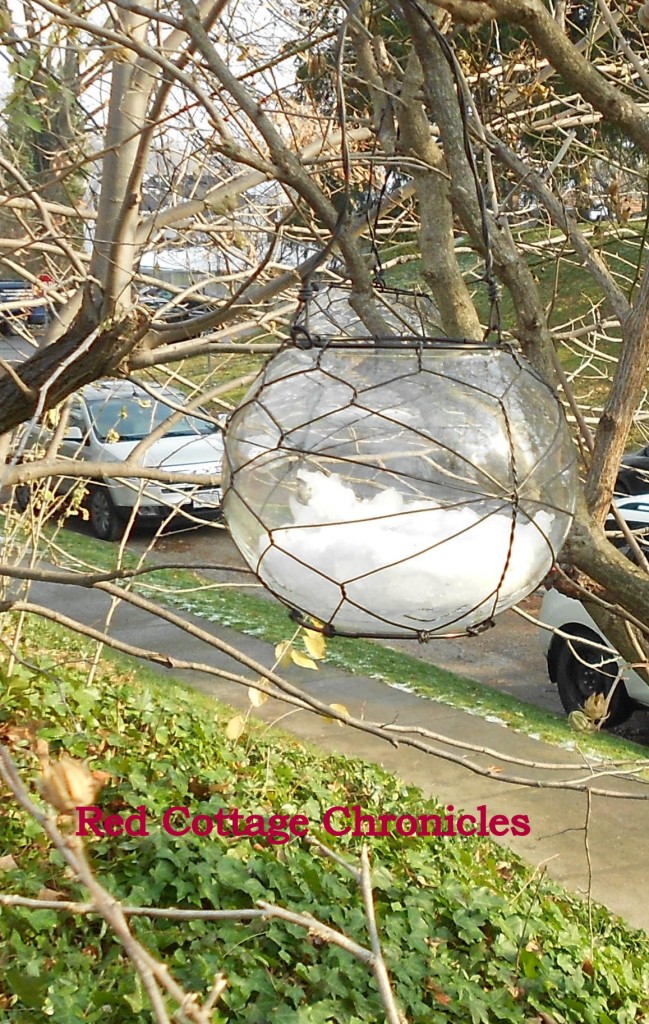 Will be stopping by Regal to get me one of these!  They were hung amongst the trees and I can imagine are beautiful when the tealight candle tucked inside is lit at night.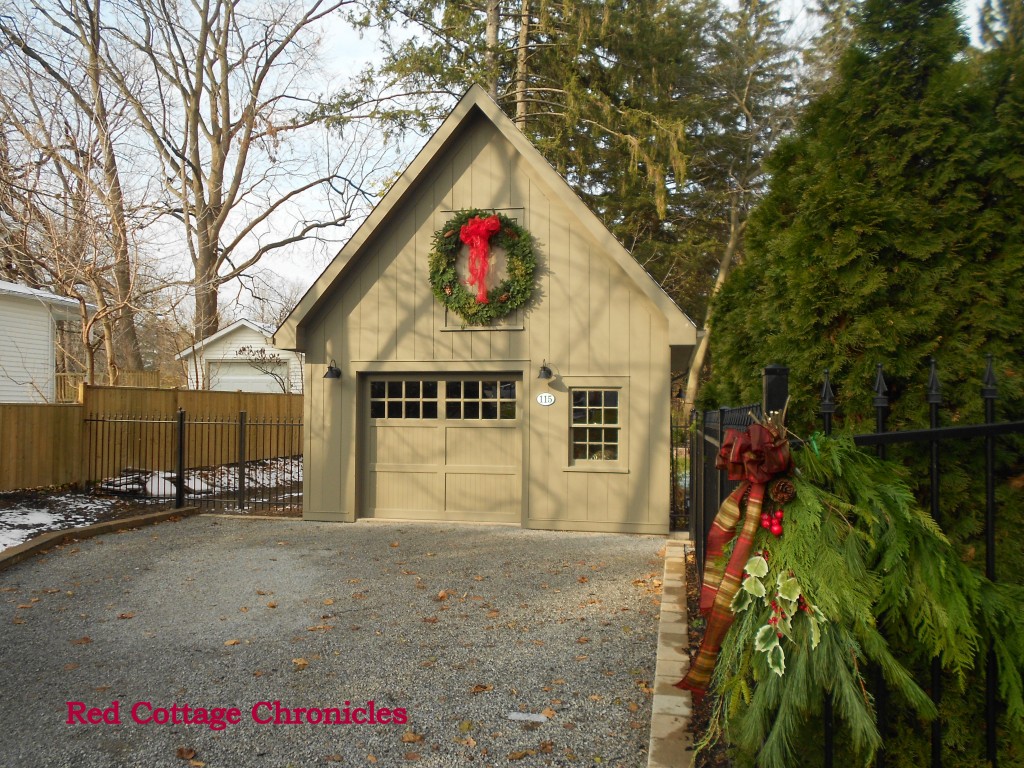 Even the garage was decked out for the holidays!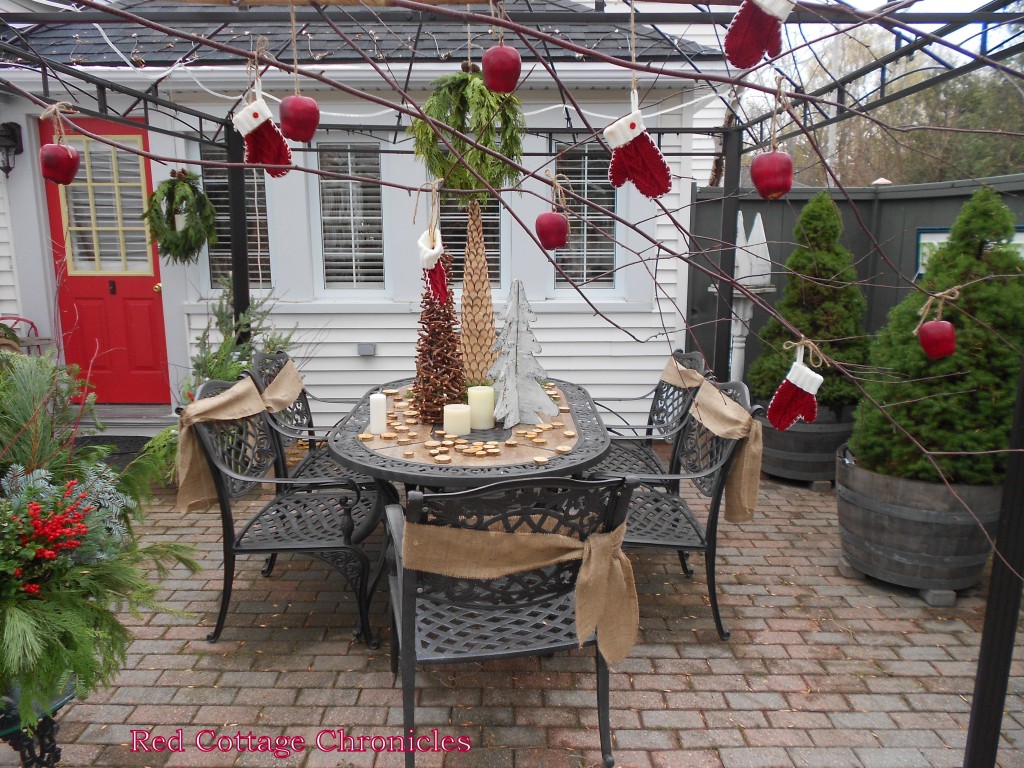 This is the back patio of The Inn of The Rising Sun – Circa 1818
It is also is home to the studio and gallery of Lois Stevens, a very talented local artist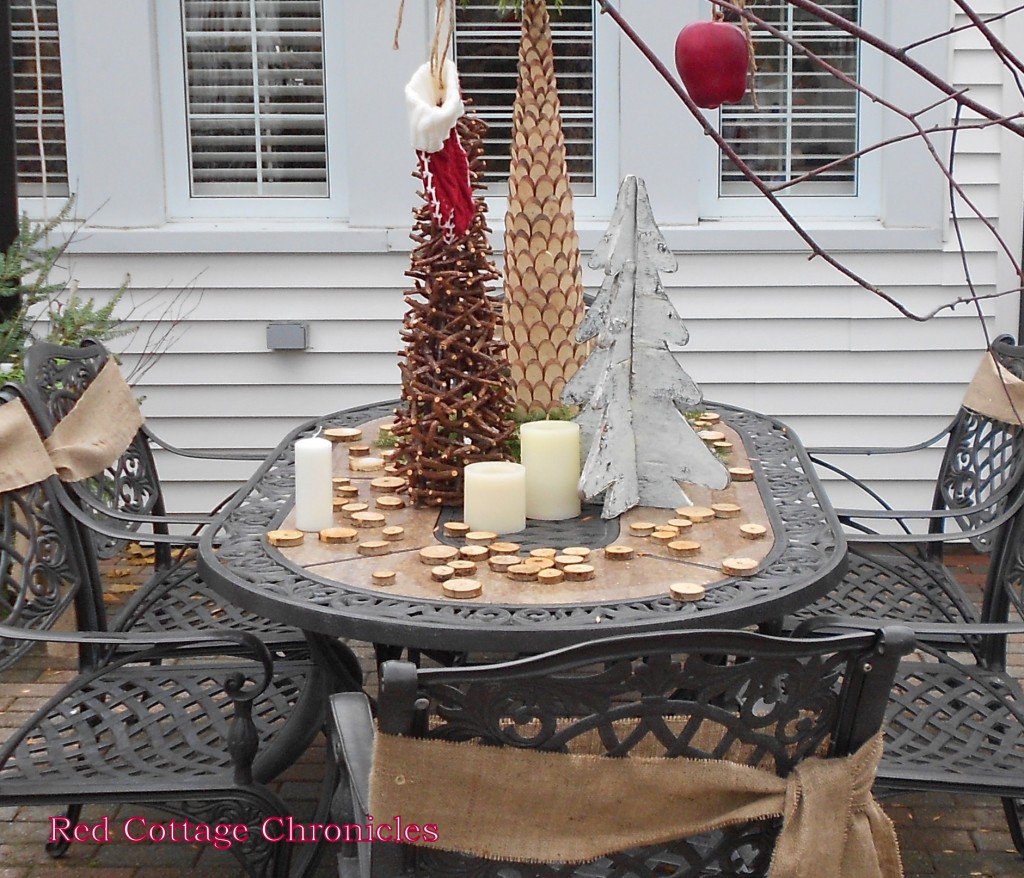 A close up of the table setting done by Finesse Interior Design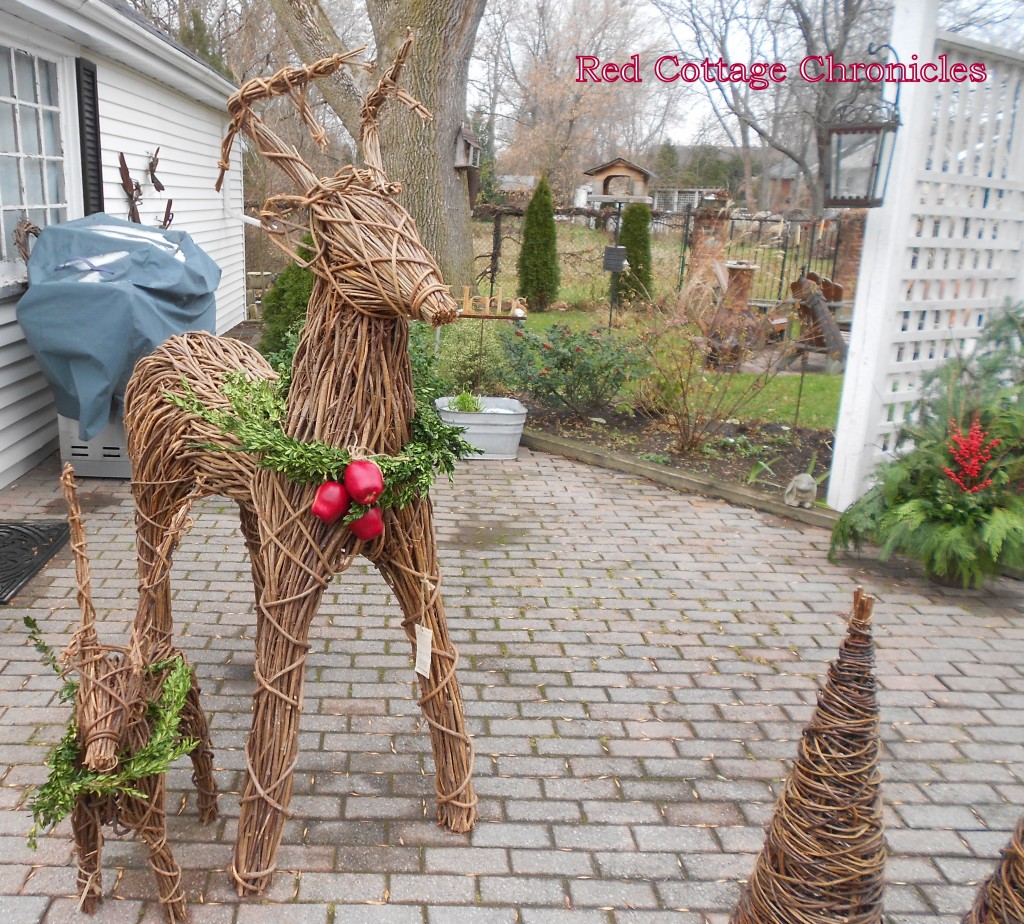 These cute little fellows were watching over the table outside!
There were a few other homes on the tour that I will share later.  There were also a few wineries and art galleries and historical landmarks.
I hope you enjoyed the tour so far.  I know I was inspired!