I discovered two things when I made French Macarons.  One, I was way to conservative with the food coloring, and secondly I really don't really like them!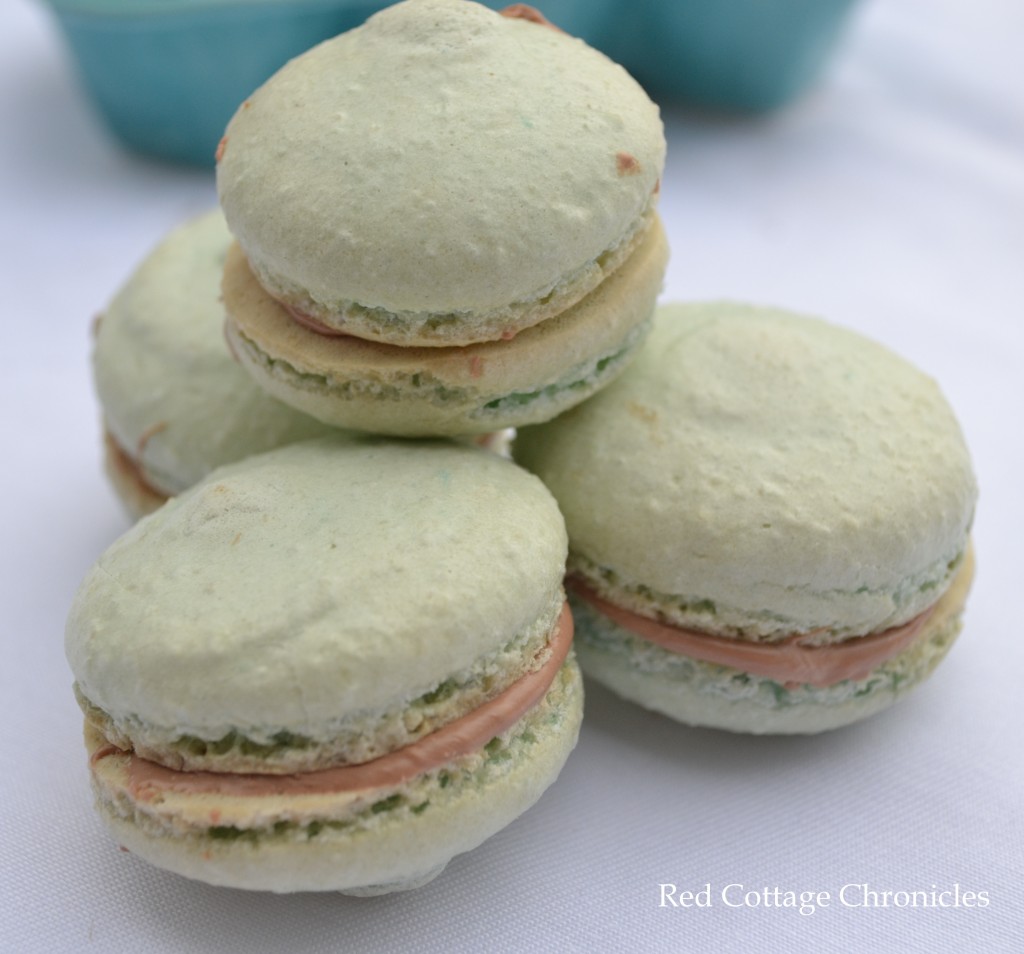 Call me crazy, but I just found them way too sweet.   I made them at the request of my daughter who took them to her office today to share with co-workers.  They all enjoyed them!  So it is all good.
They are a bit temperamental though, and I was surprised they turned out as well as they did on the first try.  I was excited to see the "feet" develop in the oven.  I wish I had used more food coloring to create a darker teal color instead of a pale robins egg blue!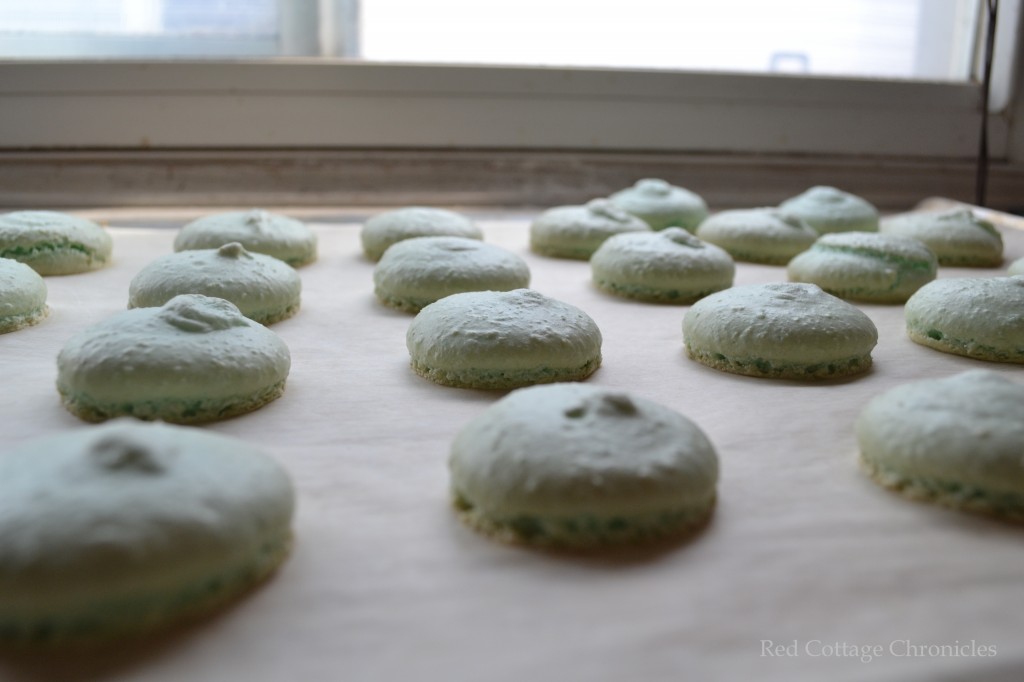 I filled them with marshmallow fluff blended with some melted milk chocolate.  I am sure that added to the sweetness just a bit!!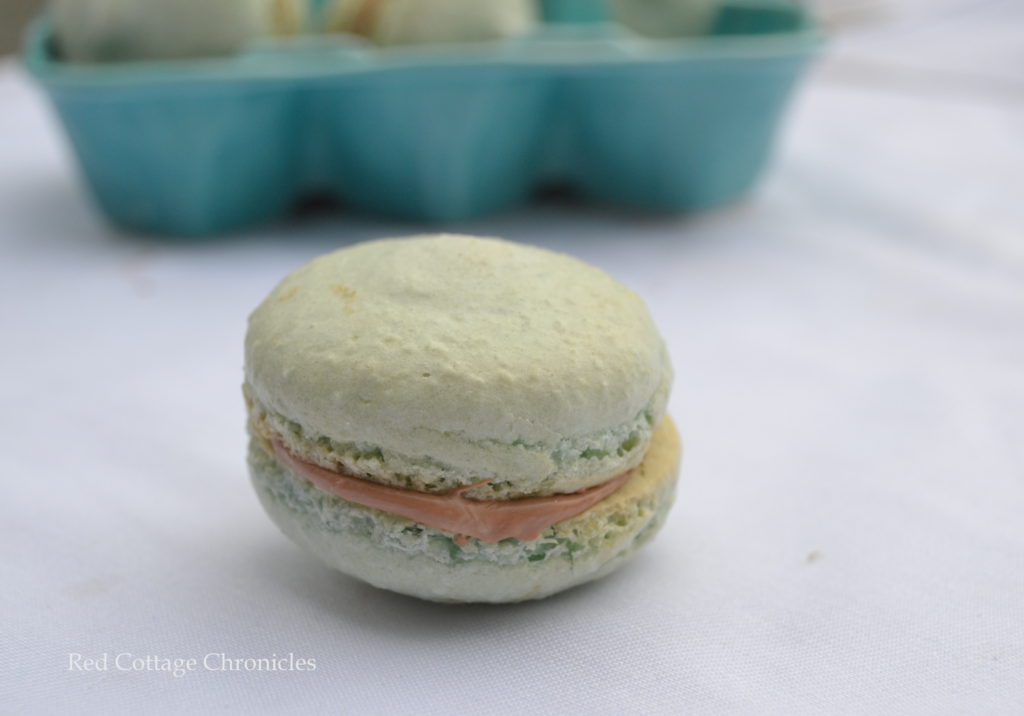 The shells were crispy and full with no big air pockets.  The trick is to bang the baking pan firmly on the counter a couple of times before baking.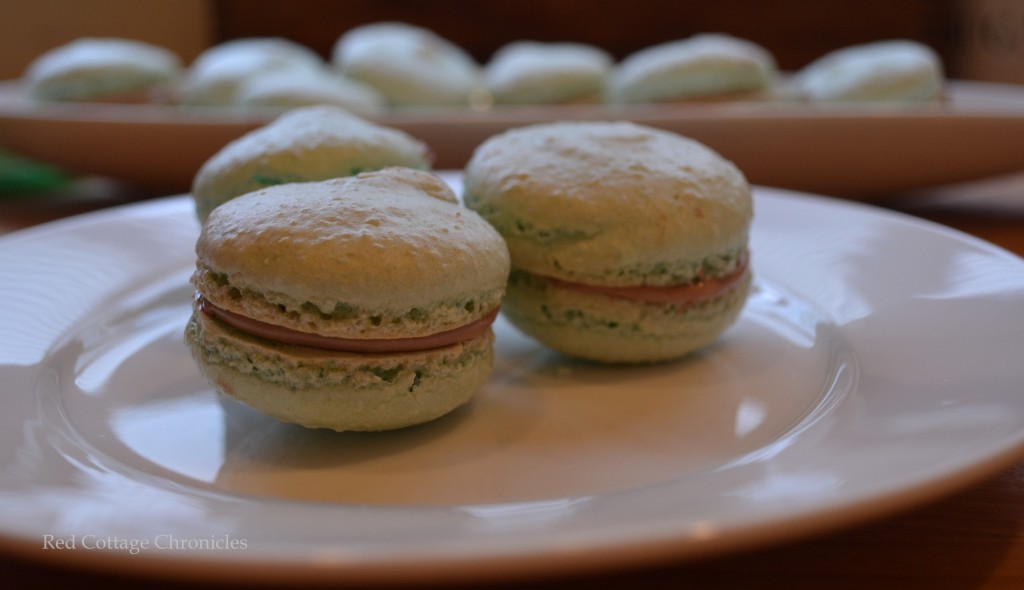 Packed them up in my egg cartons for easy travel!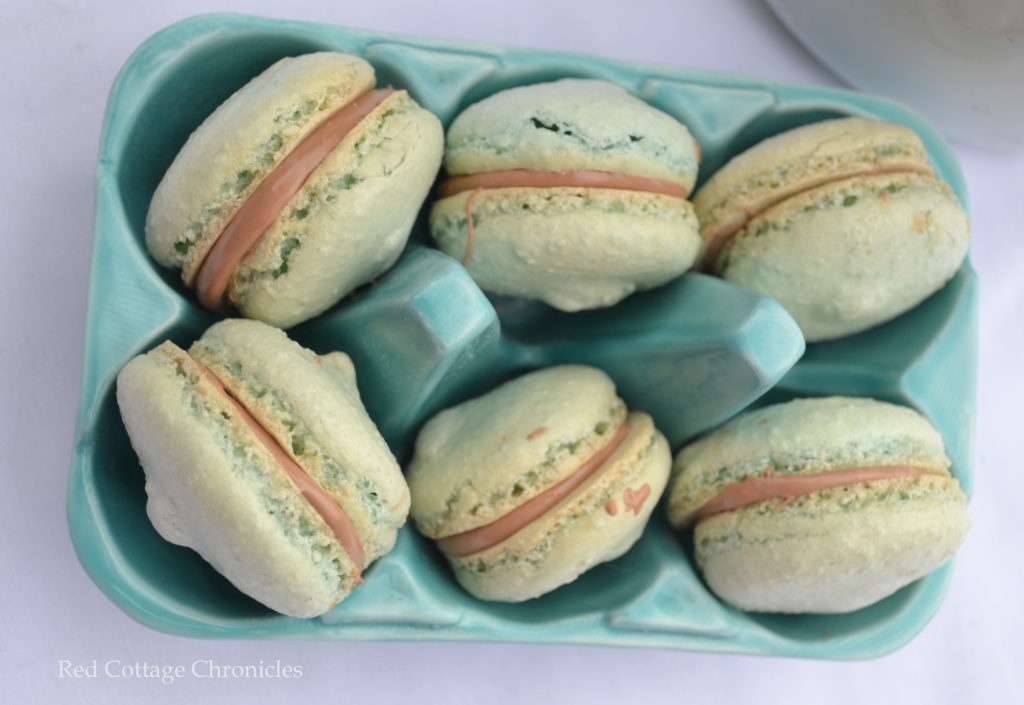 So, while they are not my favorite "cookie" I do agree they make quite an impact on any pastry tray!  Will I make them again?  Heck yeah!  These are far from perfect so I have some work to do to get them  just right!
I would love to know, what do you think of French Macarons??
I used a recipe found here at How To Cook That. Ann Reardon is a master macaron maker in my opinion! Excellent tutorial videos too.