Lemon shortbread snowballs
The Mr. was craving some cookies on Friday night after a day of snow blowing and snow shovelling.  Since I had used all the eggs for omelets for lunch, I settled on some lemon shortbread cookies.  No eggs required!
Inspired by the 44 centimeters of snow that fell in our neighbourhood I decided to scoop the batter into little balls and dust with powdered sugar.  Turned out pretty and delicious!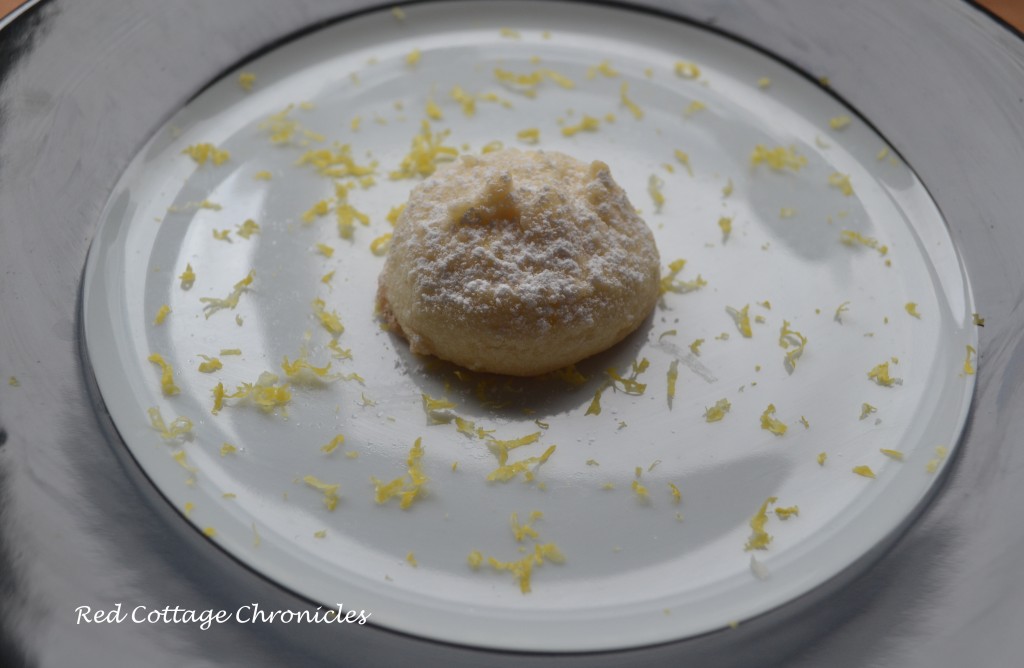 Just a few simple ingredients…
After whipping the butter  in the bowl of an electric mixer simply sift in the confectioners sugar, cornstarch and all purpose flour and mix until well blended!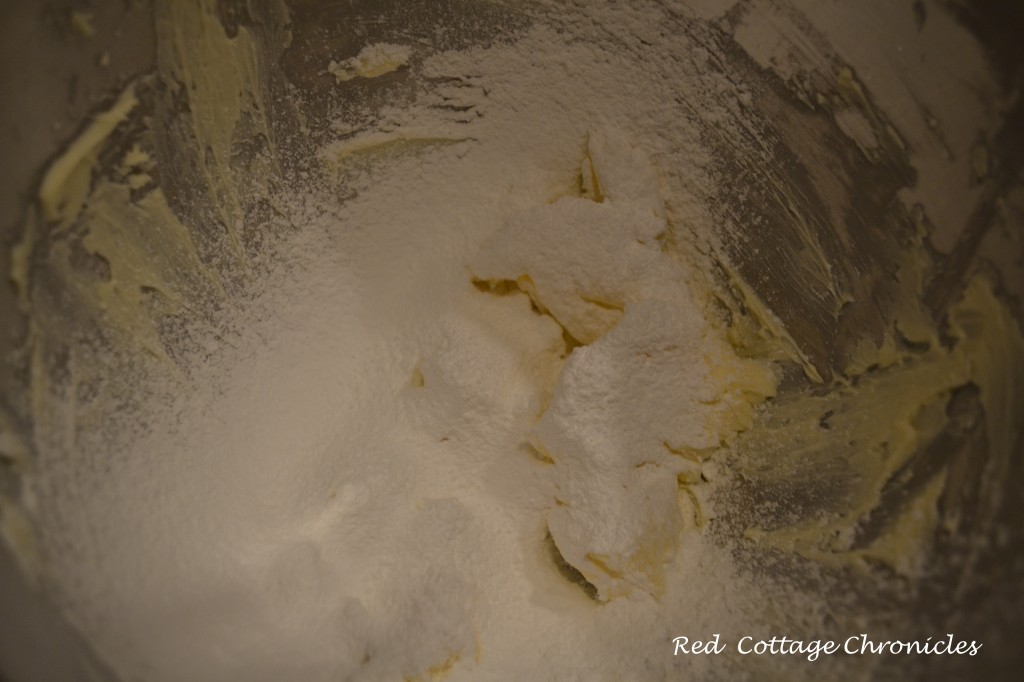 Grate the zest of one lemon right into the bowl, and stir on low until incorporated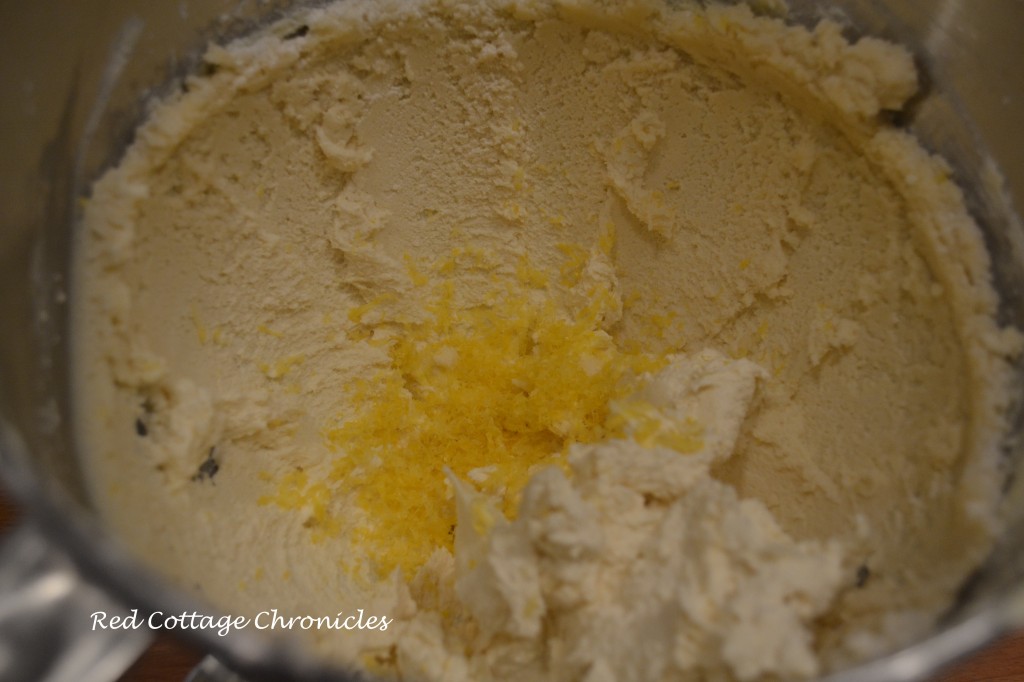 Using a 1 tbsp scoop, scoop onto parchment lined baking sheet leaving a bit of space between cookies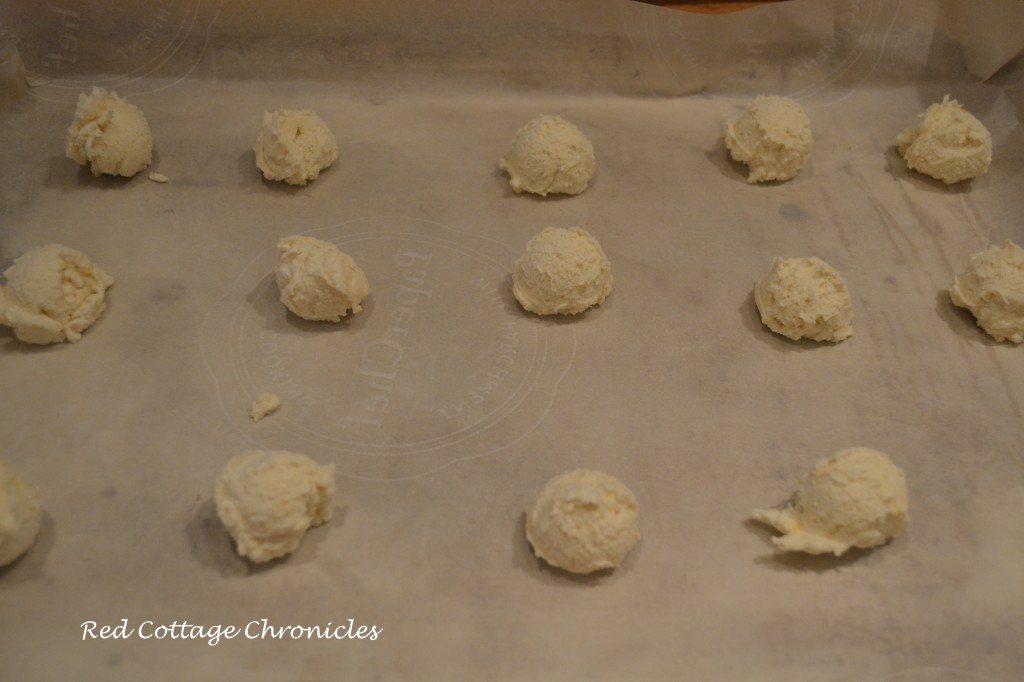 Bake at 375 degrees for 12 to 15 minutes.  Just until the bottom edges are slightly golden in color.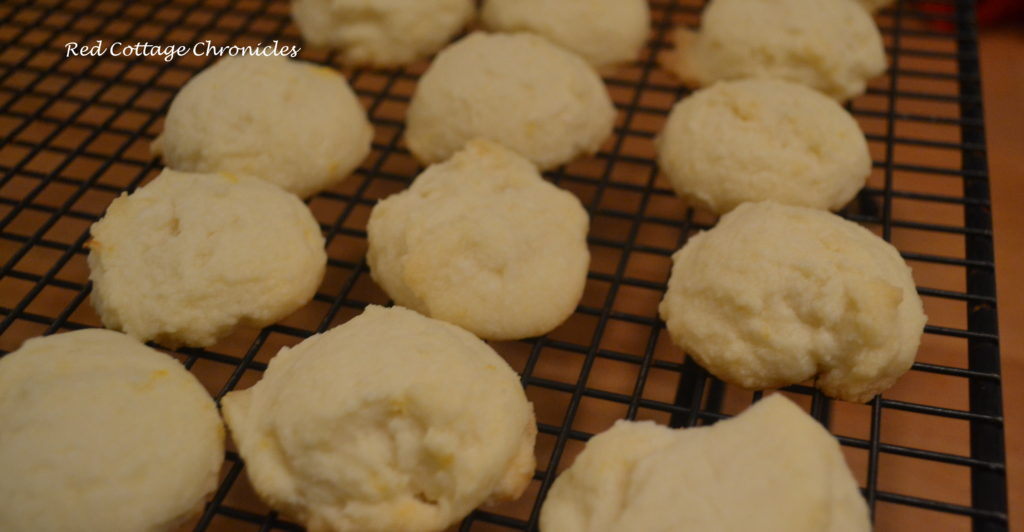 Cool for about 5 minutes before dusting with confectioners sugar!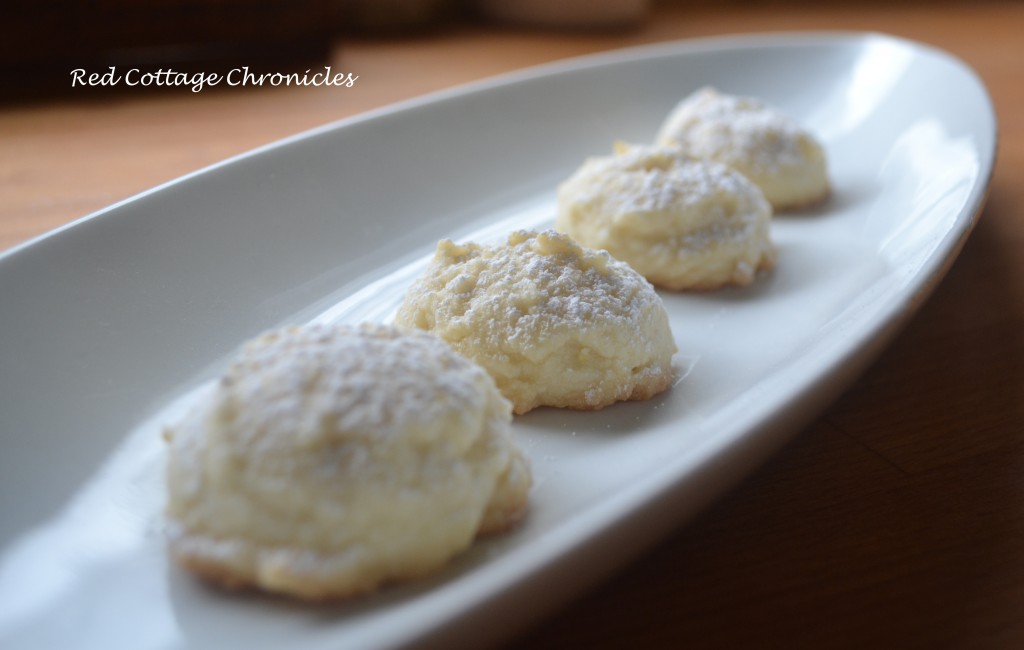 And because I think that a really good melt in your mouth cookie goes really well with a hot cup of coffee or tea I am giving away a $20.00 Starbucks gift card!!  For your chance to win, simply subscribe to get blog posts delivered right to your in box!
Already a subscriber?  Leaving a comment on any blog post this week letting me know what your favorite cookie is will also get you an entry!
Winner will be drawn on Saturday February 16th and winner announced on Sunday February 17th!
(winner will be choosen by random draw.  Odds of winning are dependent upon the total number of new suscribers and comments for the period of Monday February 11th and Saturday February 16th at 12noon.  I am not affiliated with Starbucks in anyway, just really love their caramel creme beverage!)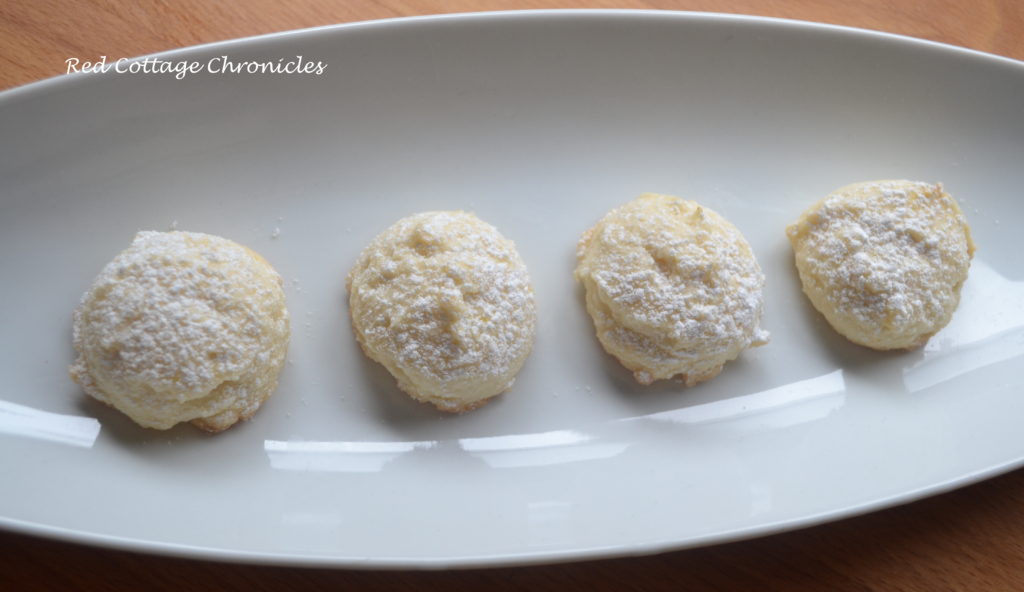 Have a sweet day!!
Author:
Prep time:
Cook time:
Total time:
Ingredients
1 cup soft butter
1/2 cup confectioners sugar
1/4 cup cornstarch
1 1/2 cups all purpose flour
Zest of one lemon
Confectioners sugar for dusting
Instructions
Preheat oven to 375 degrees. Line baking sheets with parchment.
In the bowl of electric mixer whip butter until light and fluffy.
Sift in confectioners sugar, cornstarch and flour.
Mix at medium speed until well blended.
Zest lemon into mixing bowl and stir on low until incorporated.
Scoop using 1 tbsp scoop onto prepared pan leaving about 1″ to 2″ between cookie.
Bake until edges are just lightly golden.
Allow to cool on wire rack for about 5 minutes before dusting with confectioners sugar.