Meet the Hosts
Amanda | The Kolb Corner Chelc| Inside the Fox Den
Erlene | My Pinterventures Kim | Made in a Day Sara | Twelve on Main
Emily | Two Purple Couches Shirley | Intelligent Domestications
Marie | DIY Adulation Lindsay | Crazy Organized Michelle | Our Crafty Mom
Julie | Live From Julie's House Debra | Shoppe No. 5 Dru | Polka Dot Poplars
Maureen | Red Cottage Chronicles Pili | Sweet Things Channell | Hobnail House
Colleen | Life on Kaydeross Creek Ann | Duct Tape and Denim
Paula | Virginia Sweet Pea Sherry | Savvy Apron Stacy | Anastasia Vintage
---
Vintage Crate turned Wall Mounted Magazine Holder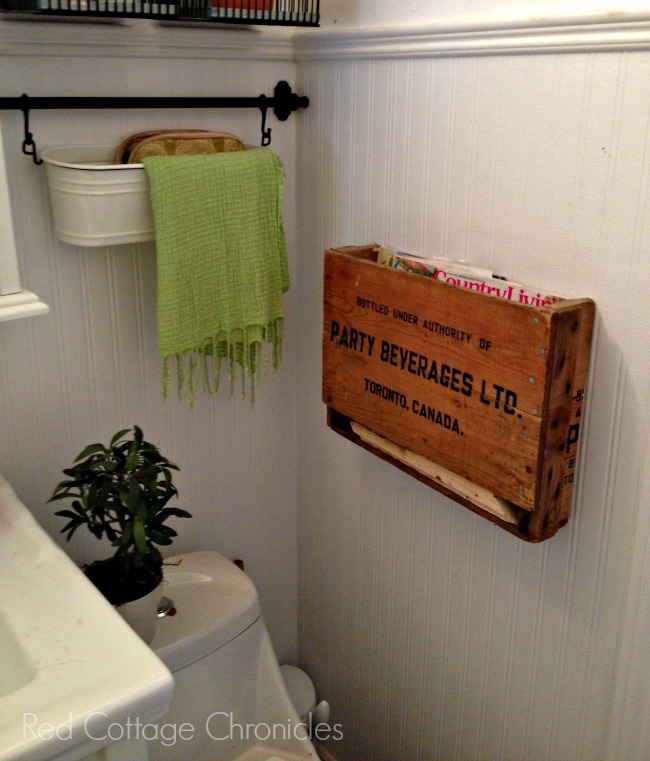 I am so glad to be participating in the Thrift Store Decor Upcycle Challenge with a very talented bunch of bloggers! The challenge was simple. Take a thrift store find and upcycle it into something that works with our decor! Today I am sharing an upcycle project that is not only easy, but very useful!
If you read this post, you saw a glimpse of my upcycled vintage crate!
When I decided to spruce up the bathroom for spring, I knew I wanted to get rid of the hold magazine holder that was was attached to the toilet paper stand.
Please tell me I am not the only one who has magazines in the bathroom!!??
Since floor space is at a premium in our tiny bathroom I knew I needed to find something that would hang on the wall, and the only wall I had room to hang it was right beside the toilet. Not a whole lot of space to spare.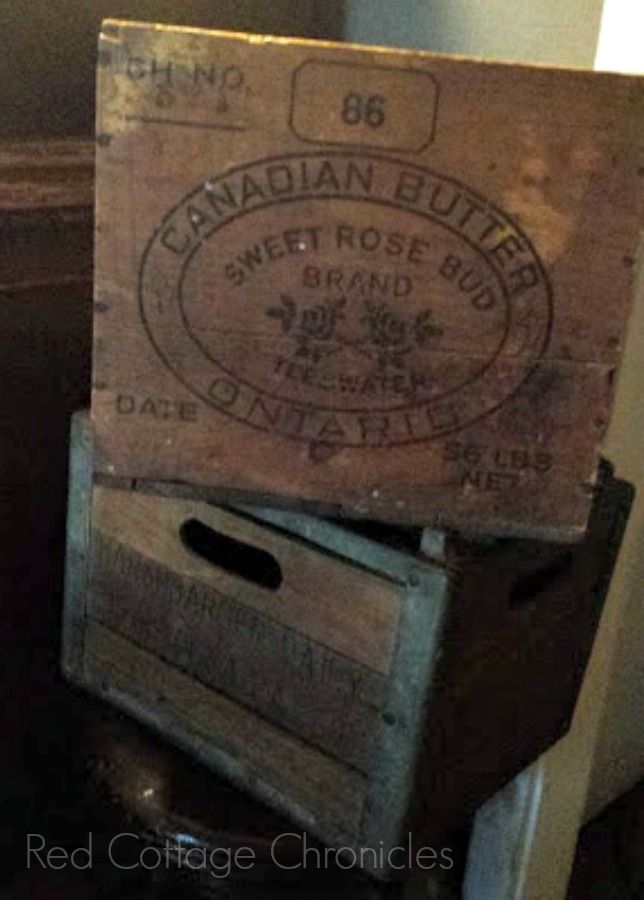 I love the look and history that comes with vintage crates that are easily found at thrift stores, auctions, and flea markets. I like to add some vintage decor here and there, and this certainly fits the bill.
With the help of my friend Leslie (I used a vintage crate as a shelf when I renovated her bathroom), I picked up a crate and had Tim cut it so that I had one really narrow "pocket" and one really wide "pocket".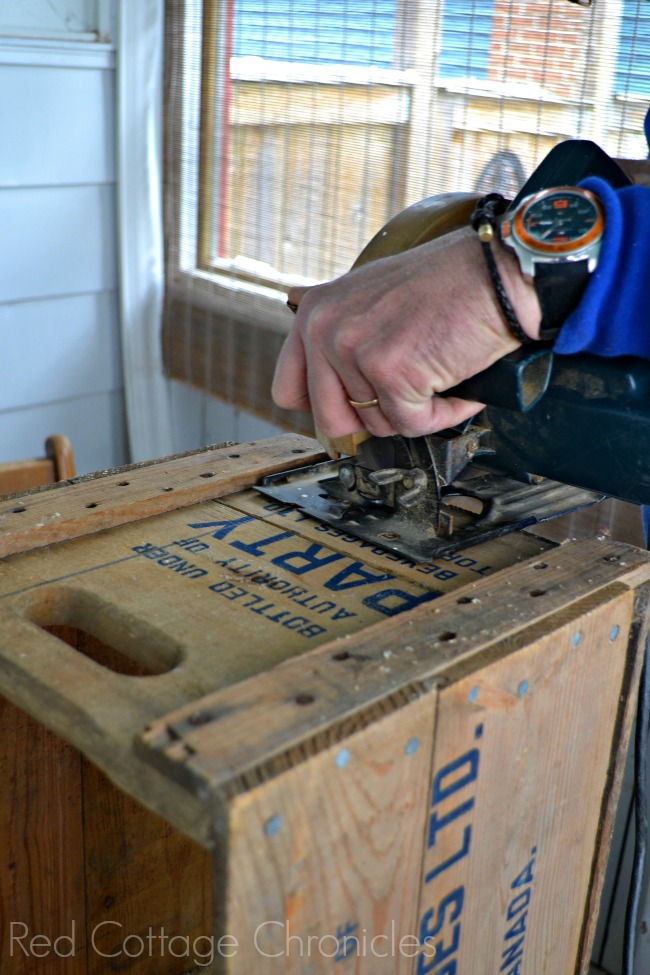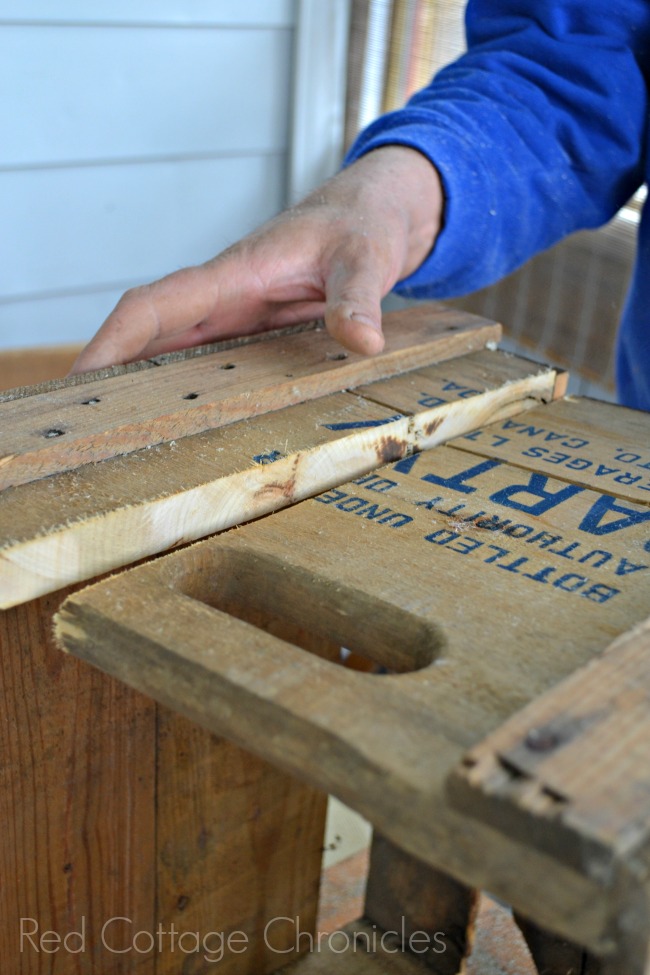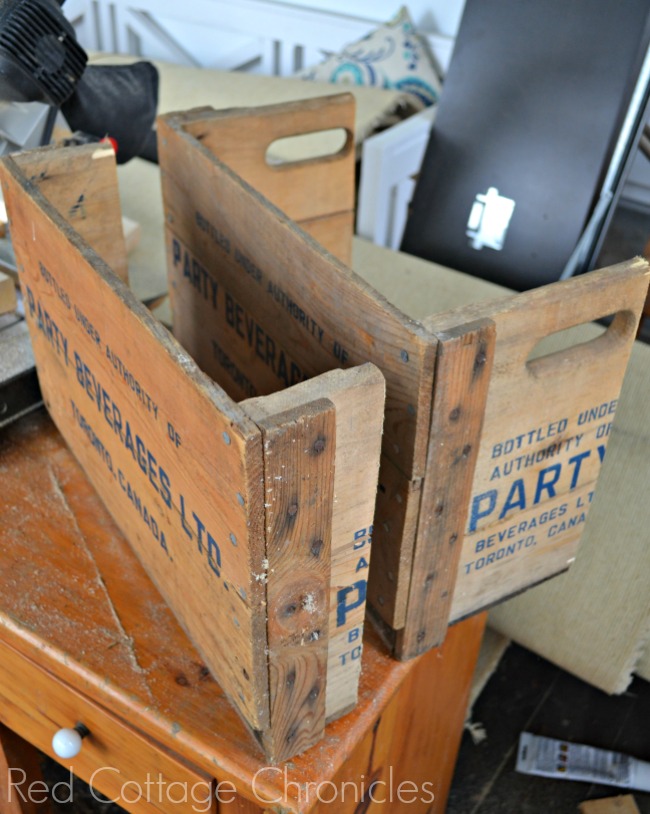 This crate is stamped with the Party Beverages Ltd stamp on all four sides, so both pieces will display the stamp. I love that it actually originated in Toronto, which is a short drive down the highway.
The narrow side was the perfect fit for the bathroom without getting in the way of anything. The wider side will be hung in the kitchen once we finish a little renovation we have planned. It is the perfect size for holding some of my most used cookbooks at easy reach!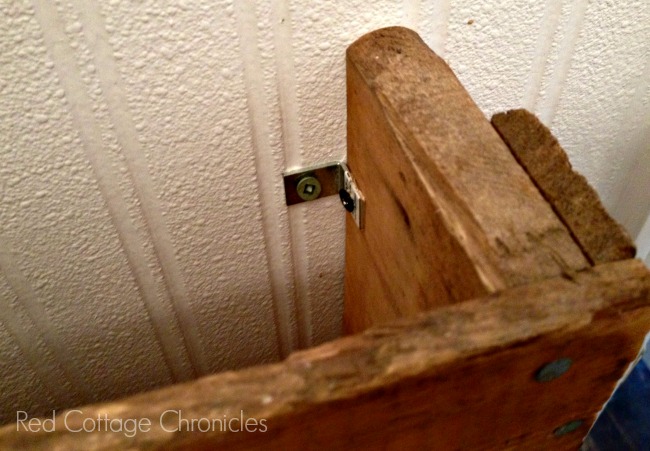 It was super easy to hang on the wall using tiny elbow brackets. We gave the edges just a bit of a sanding. I used an old piece of 2 x 4 lumber at the bottom of the crate so the magazines stand up just above the top edge.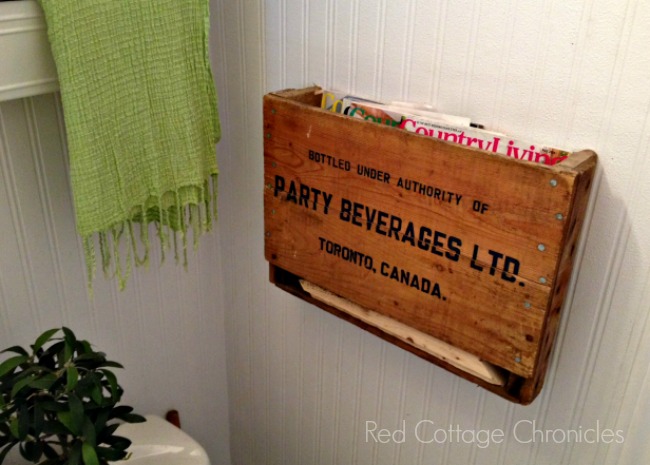 So there you have it! A really easy upcycle project made from a vintage crate! There is nothing more I love doing than taking something old and re-purposing it into something useful.
Until next time…..
Maureen
---
Be sure to check out my fellow bloggers' projects too!