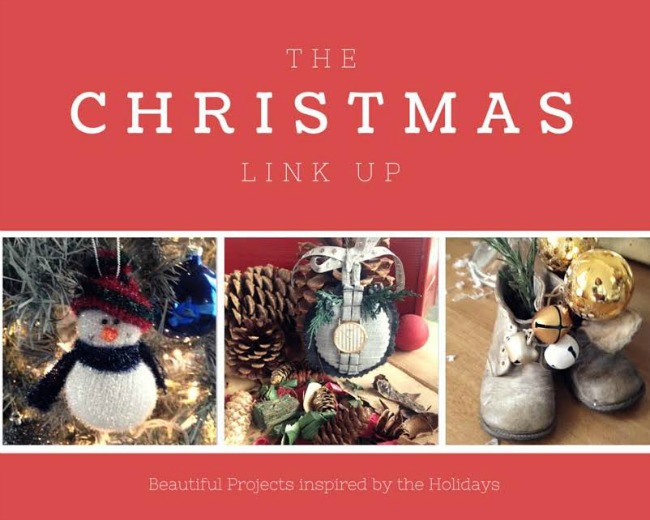 Today marks the first of four Fridays that I will be linking up with a group of very talented bloggers to share a different holiday inspired theme each week!
The really fun part is that we invite you to link up your posts that feature the weekly theme that will be shared across 30 different blogs!
This week is all about the Christmas Tree!
Since we get a real Christmas tree every year, it is a little bit too early to have ours up yet, so I thought I would share some trees from Christmas' past.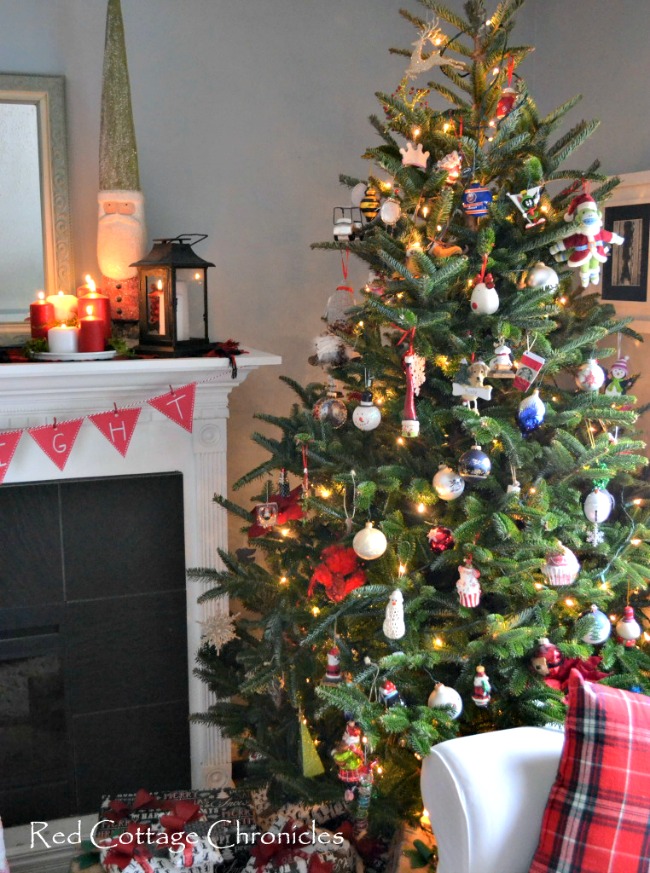 While I usually decorate our rooms around a theme, our tree is always a mishmash of memories!
Ever since our girls (now 24 and 26) were little we have taken them to Just Christmas, a local year round Christmas store in Niagara On The Lake, and allowed them to choose an ornament.  As you can imagine they each built up quite a collection, all of which get hung on our tree or displayed throughout the house.  Add to those ornaments, the many we have collected from some of our travel destinations, favorite sports teams, hobbies, homemade projects, sentimental ornaments, and ornaments we have received as gifts throughout the years!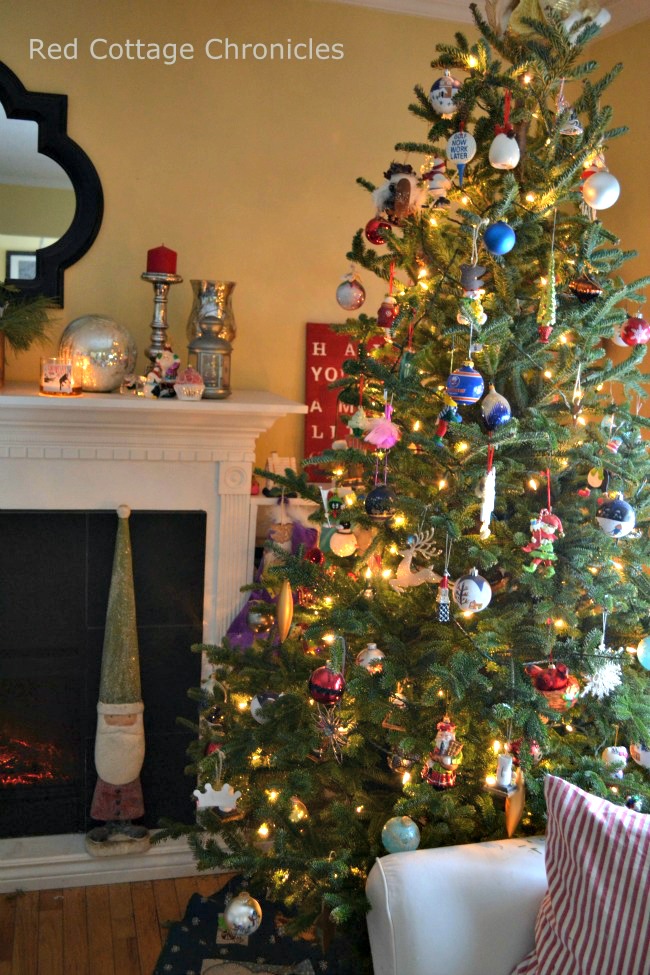 Can you find Marvin the Martian!  One of my favourite ornaments that took Tim forever to find.
Somehow it just all comes together and looks exactly like it fits with the theme of the room!  Maybe it is my insistence that we use all white twinkle lights.  Tim is always trying to convince me to use multi-coloured lights but I am not budging!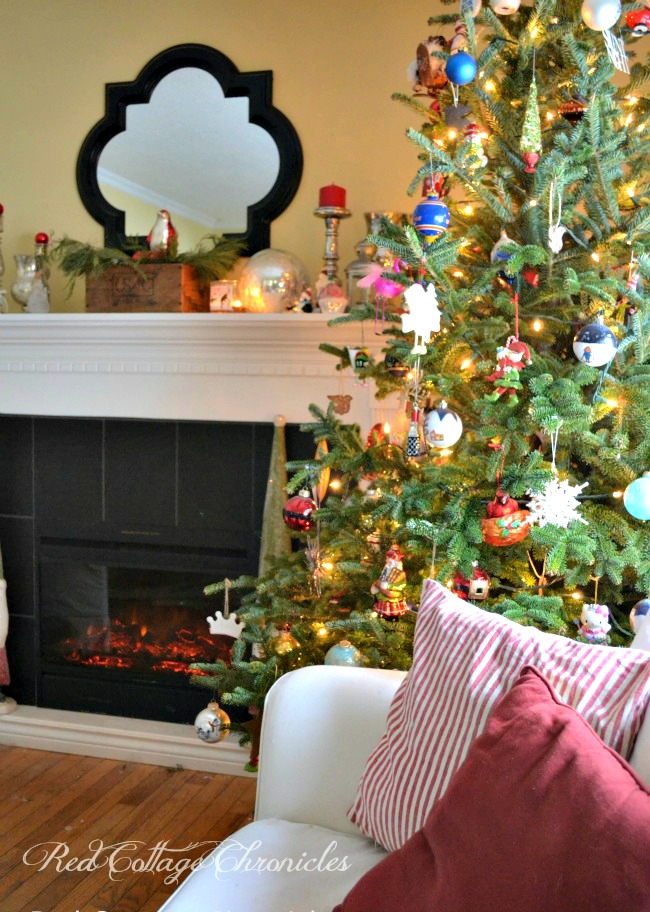 We only set up the one big tree in the living room, but we have a few little trees throughout the house.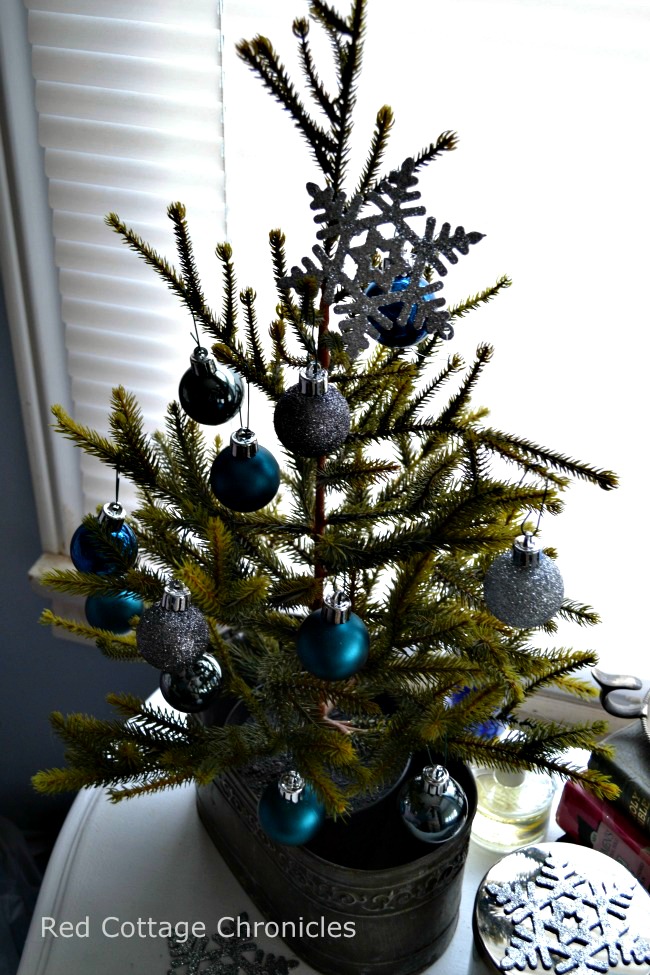 This little one from Ikea adorned my bedside table last year.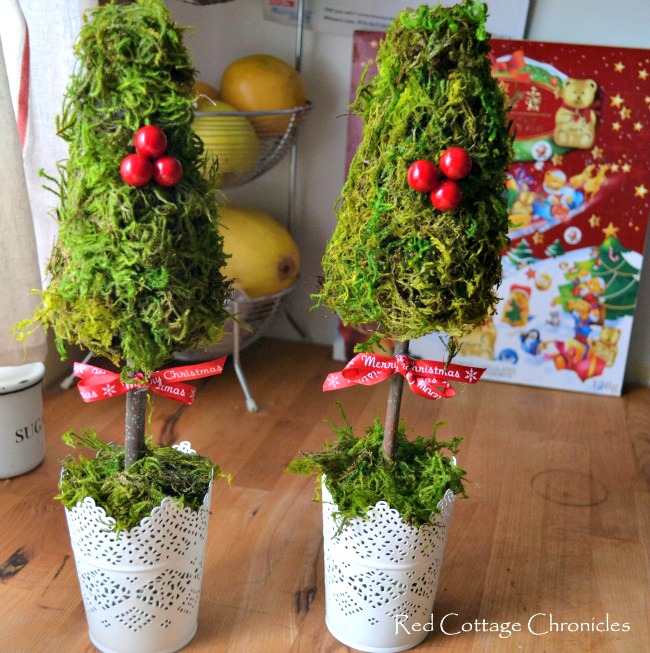 These Christmas Topiary Trees I made last year and took their spot in the kitchen on either side of the sink!  You can see the tutorial here.
Now it's time to showcase your own Christmas Tree posts!  Next week myself and all the blogs who are hosting this linky party will be featuring a few of our favorites!
Features will also be pinned to our Christmas Link Up Pinterest Board for even more exposure!
We all want to be good party guests, so here a few rules to follow:
Please link to a specific post on your blog, not your blog's home page. You are welcome to link up to 3 posts per blog.
Please leave a comment for your host, remember it's a party!
Please be sure to visit a couple of other blogs and leave comments, it is nice to mingle!
 No Etsy stores, giveaways or other link parties allowed.
 Please leave a link on your post page back to your host!
 By submitting a link, you're giving us permission and granting us the right to feature your project and photos on this blog, website and on social media. We will always give proper credit and a link back to your post.
Make sure you take a few minutes to visit some of the other bloggers hosting The Christmas Link Up and get ready to be inspired!
Powered by Linky Tools
Click here to enter your link and view this Linky Tools list…