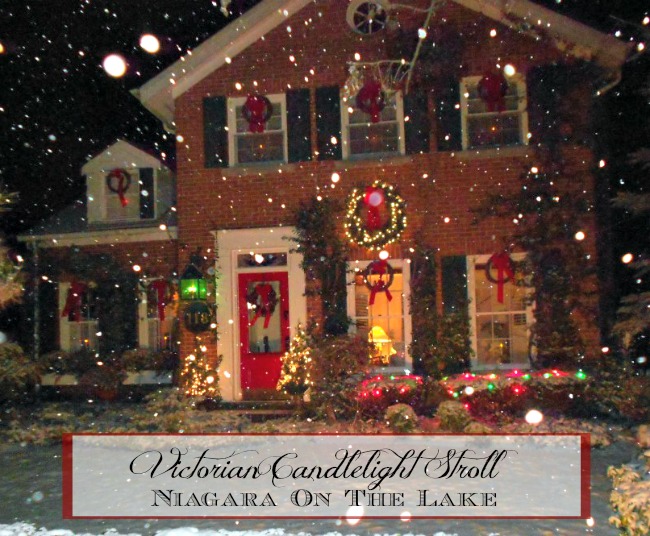 Picture Perfect!!  I could have stayed and looked at this house for hours.  There was just something magical about it!
Our Christmas season officially begins with this annual event, and with it all the traditions my family enjoy every year!
Last night we attended the Victorian Candlelight stroll, which kicks off a host of activities between now and Christmas.   It really is a joyous evening with hot cider and chestnuts roasting by an open fire!
Following a ceremony at the old town all with a few Christmas carols and announcements from the Town Cryer (which by the way, I cannot understand a word of!), the candles are lit and we wander the streets of Niagara On The Lake and are greeted by various performers along the way.
It really was picture perfect with the snow lightly falling the entire evening.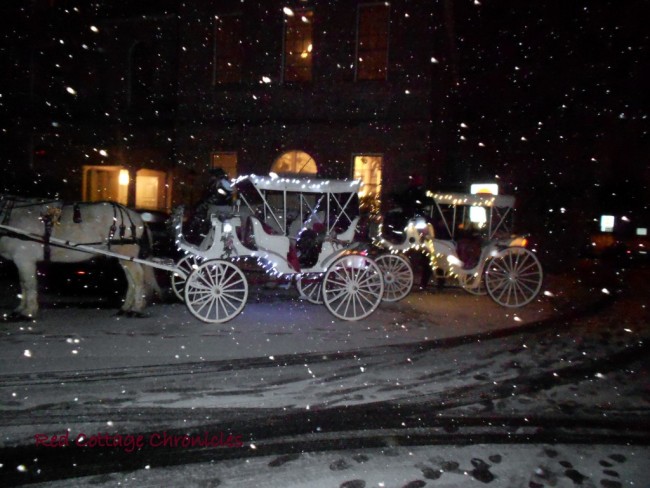 Carriage ride anyone?!  The carriages were lined up waiting for passengers.  They were very enticing with their warm blankets ready and waiting.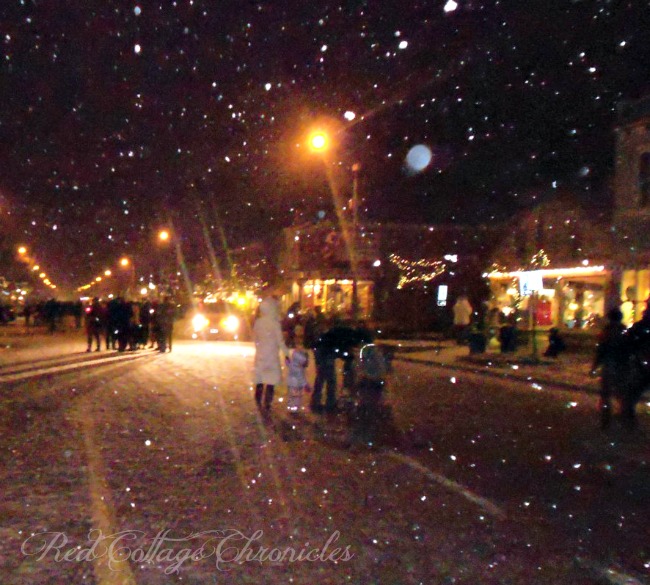 This annual event draws a very large crowd with people coming from all over Southern Ontario and Western New York!  After singing carols in front of the Court House the crowd then starts to wonder through the streets to enjoy all the musicians scattered throughout the neighbourhood.  We always hold back a bit and let the crowd get ahead!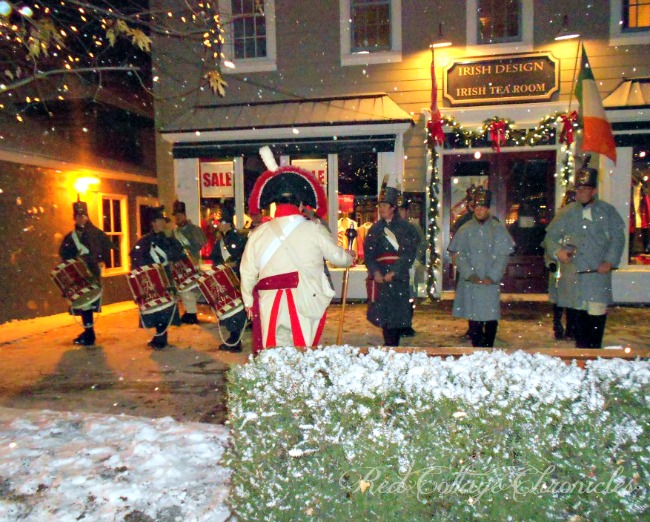 Reminiscent of the War of 1812, this group performs every year.  I do believe they are from Fort George.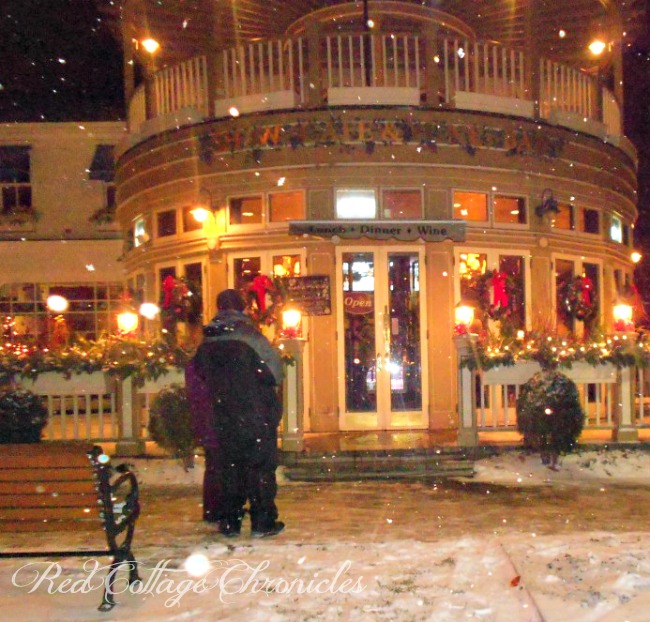 Shaw Cafe and Wine Bar is just one of the many establishments that are all decked out for the holidays.  Queen Street really is a sight to behold during the holiday season!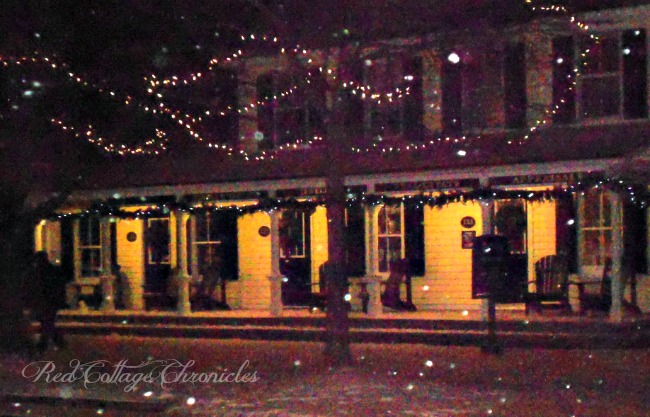 Every tree that lines the street is strung with twinkle lights.  Garland and bows are everywhere.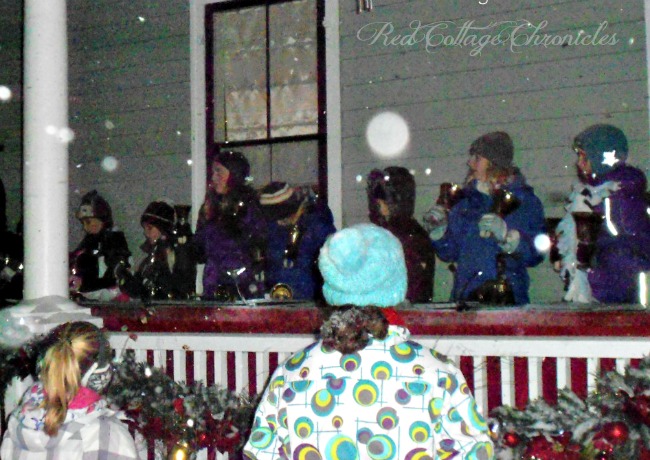 These sweet group of youngsters were playing carols with bells!  What a talented bunch they are.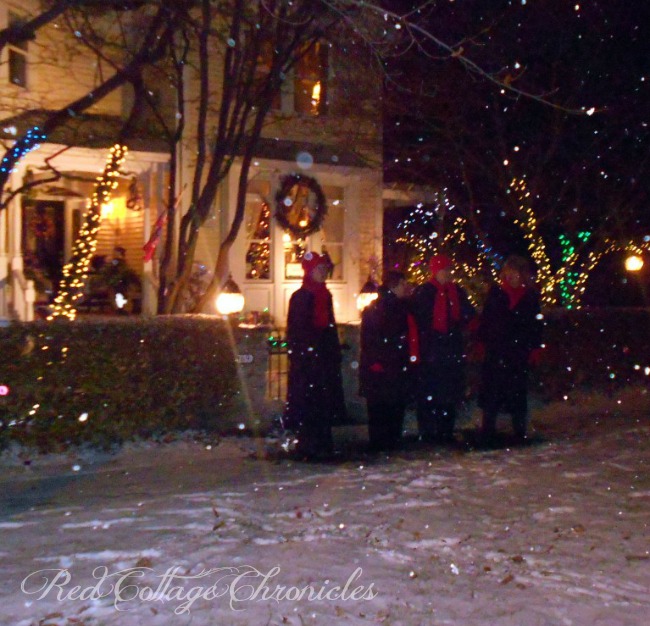 Our timing was perfect when we approached this quartet.  They were singing "Let it Snow"!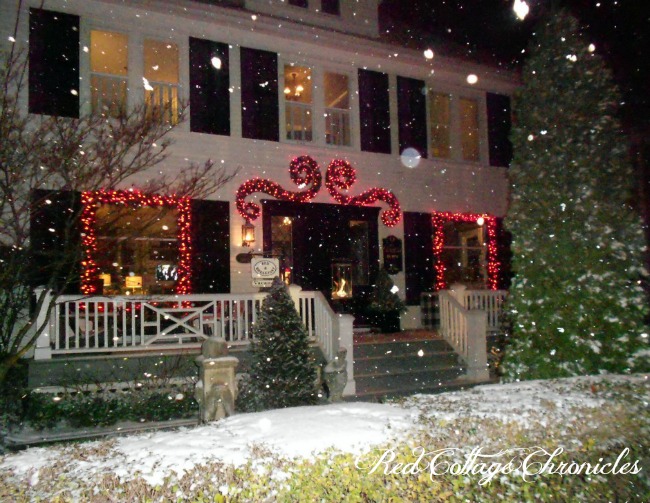 If you are ever in Niagara On The Lake, this Bed and Breakfast would be a great place to stay.  It is called Cecile's House and is just as gorgeous on the inside as it is on the out.  They also own a shop on the main street, which is filled with all kinds of beautiful things for the home.
Many residents of the town get on the holiday displays.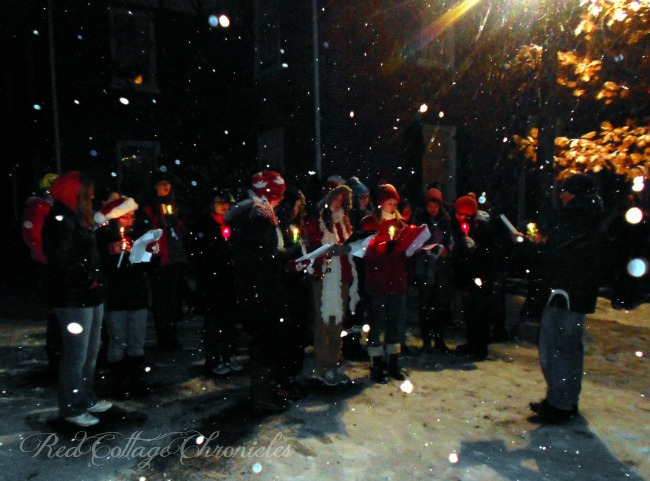 Angels We Have Heard On High!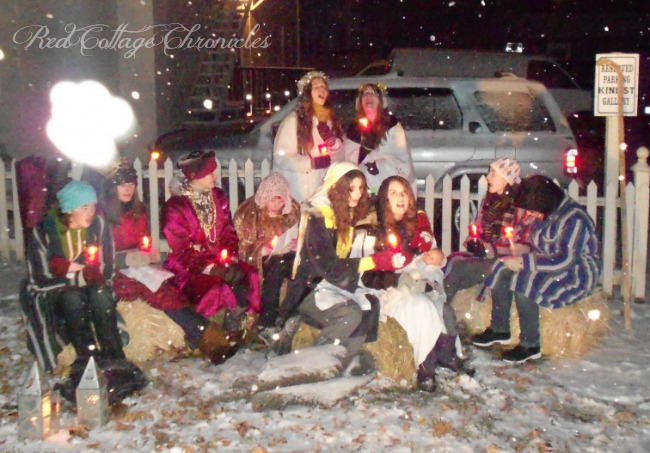 A group of students singing We Three Kings!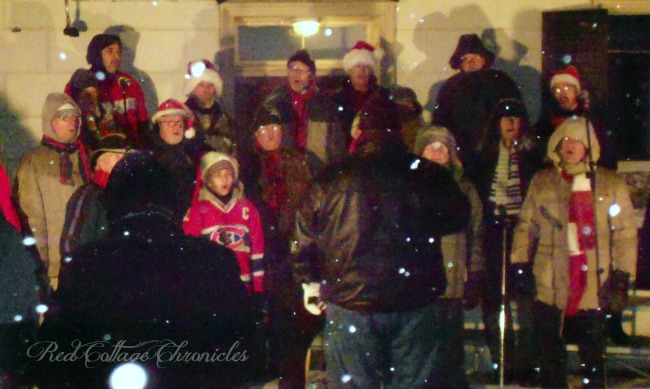 Amazing Men's Choir sing a Christmas medley!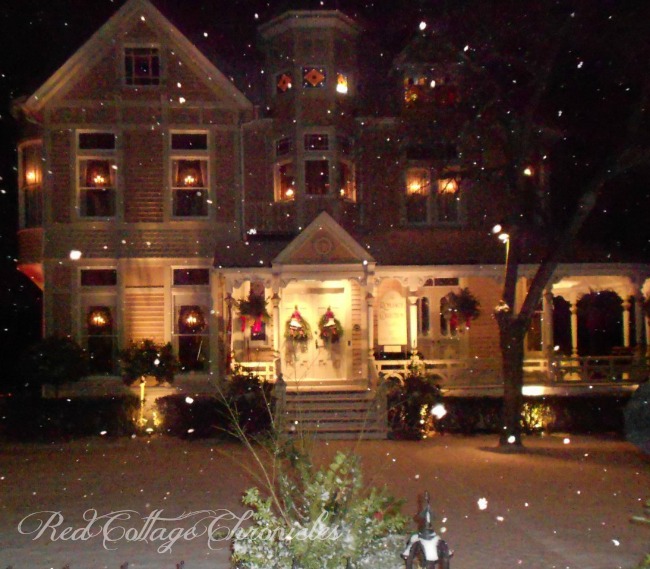 This was once the home of artist Trisha Romance, and now is her art gallery.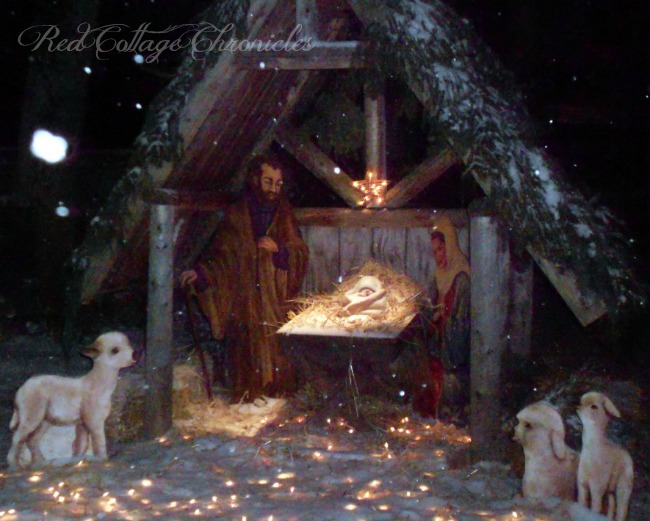 The reason for the season!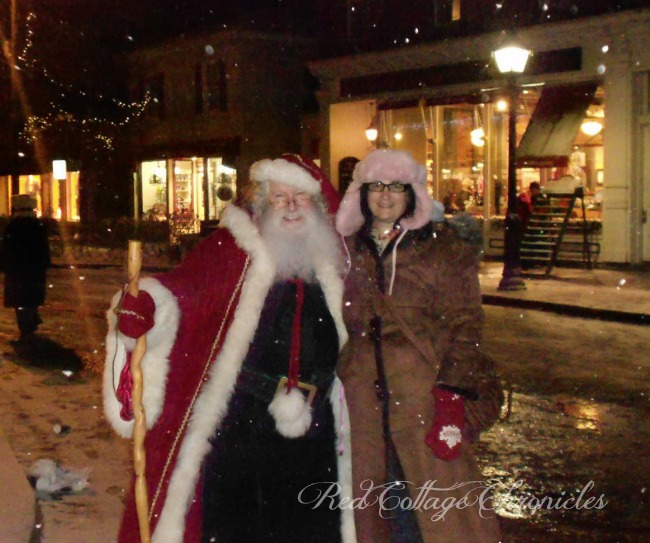 Never too old for a picture with Father Christmas!  (I must be getting old.  I really don't care what I look like, as long as I'm warm!!)
Does your family have Christmas traditions that are carried out every year?
Until next time….
Maureen