With all the baking that goes on in my kitchen at Christmas time, not to mention the rest of the year, these Chocolate Peanut Butter Tartlets are a favorite.  I have to admit I sometimes find it hard to choose what will go onto my cookie trays this time of year.  There is just so much to choose from.  There are the non-negotiable additions such as the Cherry Chews and the Toblerone Shortbread, and of course Grampie's Favorite Squares, I like to add plenty of different flavors.  These tartlets do just that.  Not to sweet and just the right size!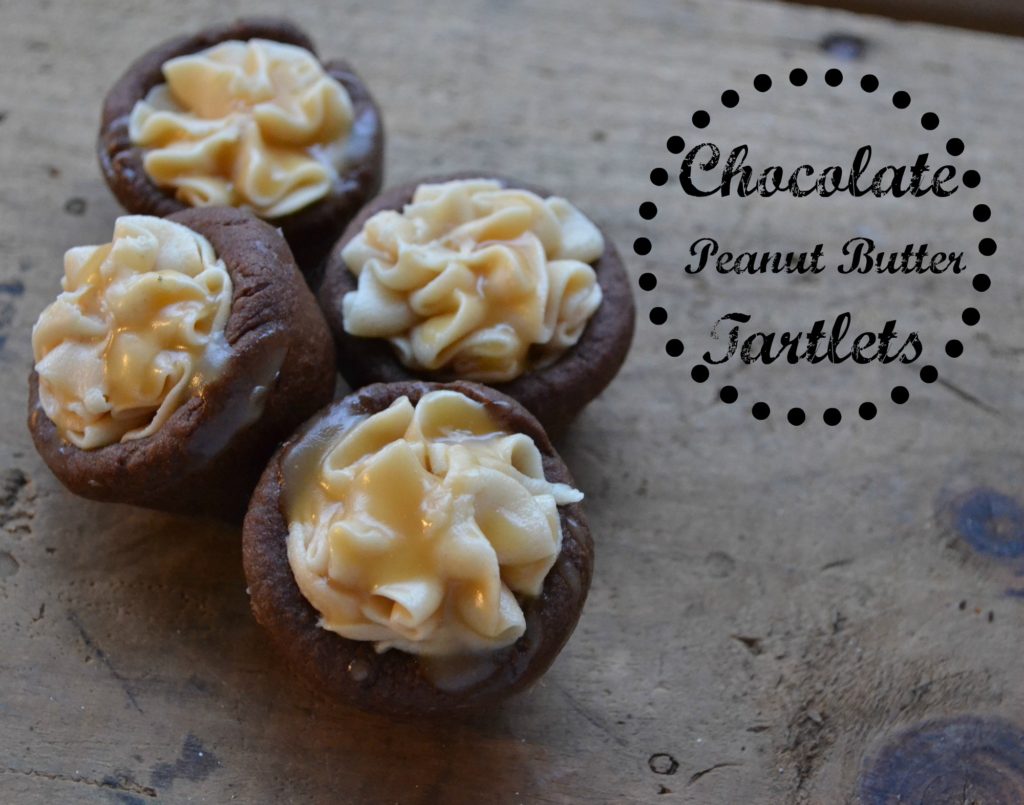 I prefer to roll my dough in balls and press into shape with a tart shaper.  I believe I got mine from Pampered Chef.  It has seen a lot of use over the years!  Alternatively you can roll the dough and cut circles to fit your tart pans.  This mini tart pan is perfect for these tartlets.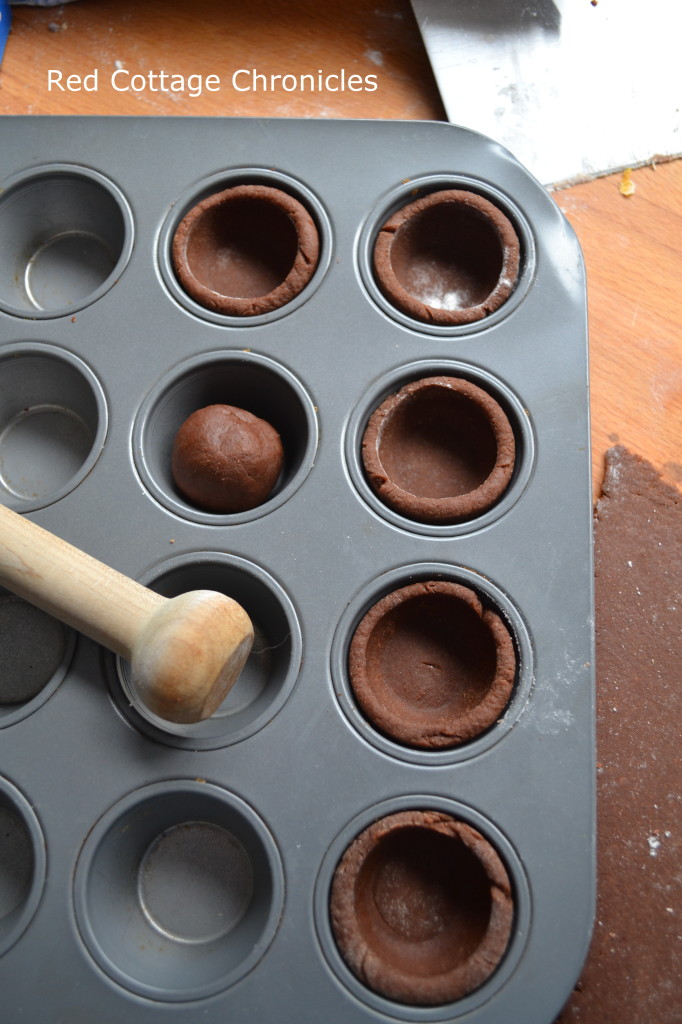 The fluffy peanut butter filling is creamy and smooth.  I drizzled a homemade caramel sauce over top for a touch of extra sweetness!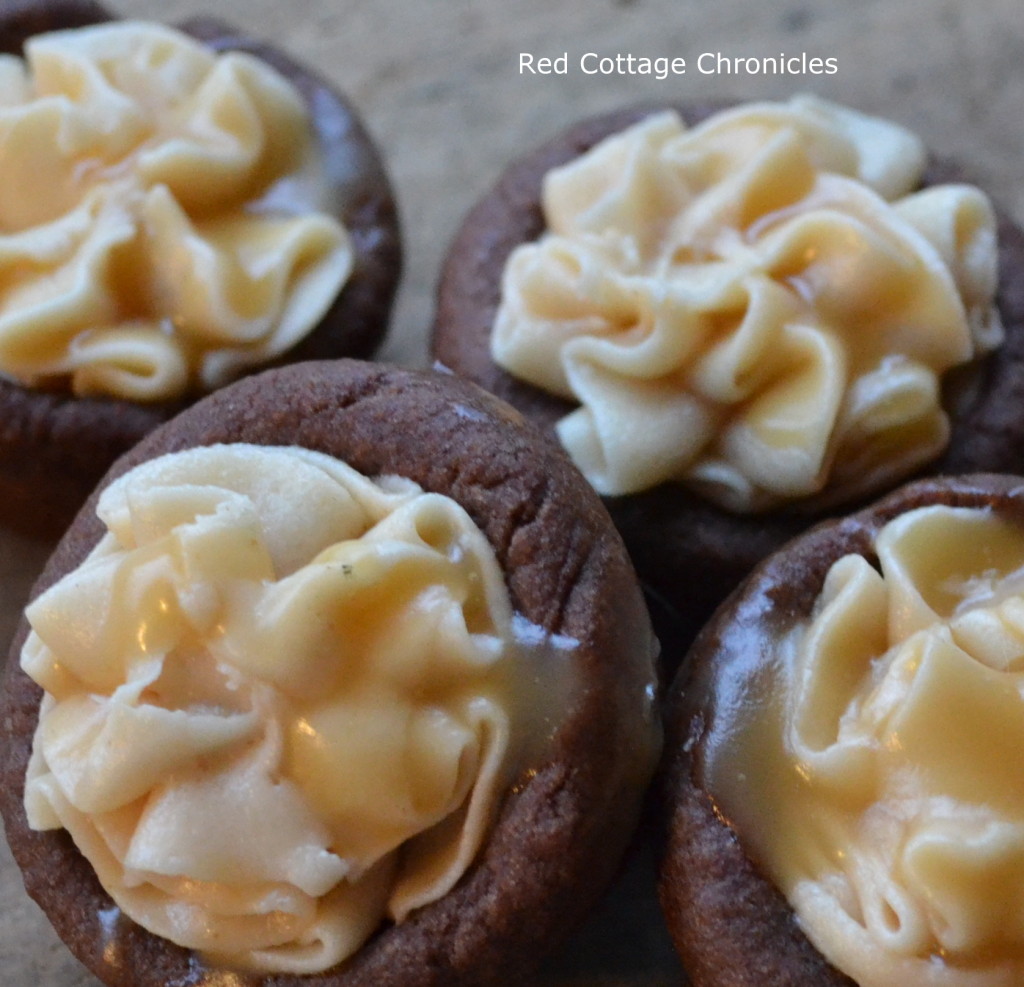 I think they would be a perfect treat with a big mug of hot chocolate!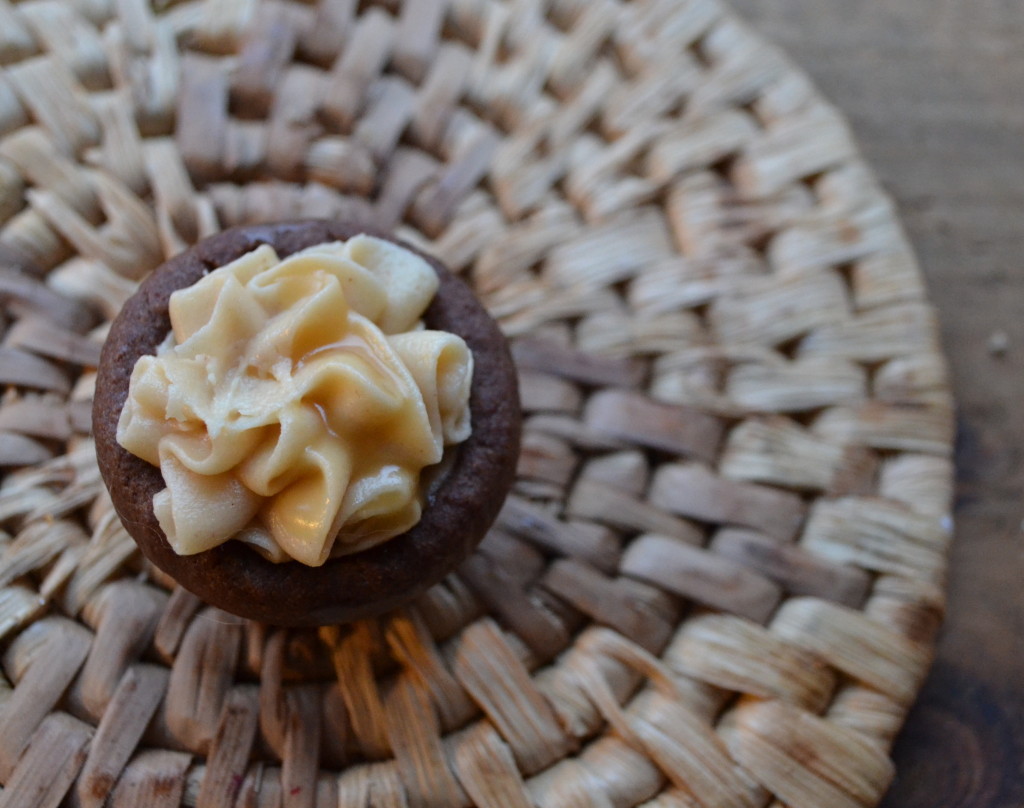 I would love to know, what flavors are going on your Christmas cookie tray?
ENJOY!
Stay up-to-date with happenings in the Red Cottage Kitchen by subscribing below!
Chocolate Peanut Butter Tartlets
Cook time:
Total time:
Ingredients
For the crust:
1 cup flour
1/4 cup cocoa powder
1/4 cup light brown sugar, packed
1/4 tsp salt
6 tablespoons cold butter, cut into pieces
1 large egg yolk
2 tbsp. cream
1 tsp pure vanilla extract
For the filling:
2 cups confectioners sugar, sifted
1/2 cup smooth peanut butter
5 to 6 tablespoons heavy cream
Instructions
For the crust:
Using a stand mixer with paddle attachment blend the flour, cocoa powder, brown sugar and salt on low speed until well combined.
Add the butter pieces and mix until mixture resembles course crumbs.
In a small bowl whisk together egg yolk, cream and vanilla, and add this to crumbly mixture, and blend until dough comes together fully.
Shape the dough into a flat disc, wrap well in plastic wrap and refrigerate for at least one hour.
Then, when sufficiently chilled remove from refrigerator and break off pieces of dough to roll a ball about 1 1/2 in diameter. Drop each ball into the mini tart pans. Using either a dough press or just your fingers, press dough into bottom and up sides of each tart pan.
Return to refrigerator for 30 minutes until finally baking at 350 degrees for approximately 10 minutes.
Remove from oven and cool completely.
For the filling:
Combine sifting confectioners sugar, peanut butter and 4 tablespoons of cream. Beat with an electric mixer until smooth, adding additional cream as necessary to come to a creamy, yet thick texture.
Fill a piping bag fitted with a 1M tip with the peanut butter mixture and pipe into each cooled tart shell.
Drizzle caramel sauce over top of each tart if you wish.