Welcome!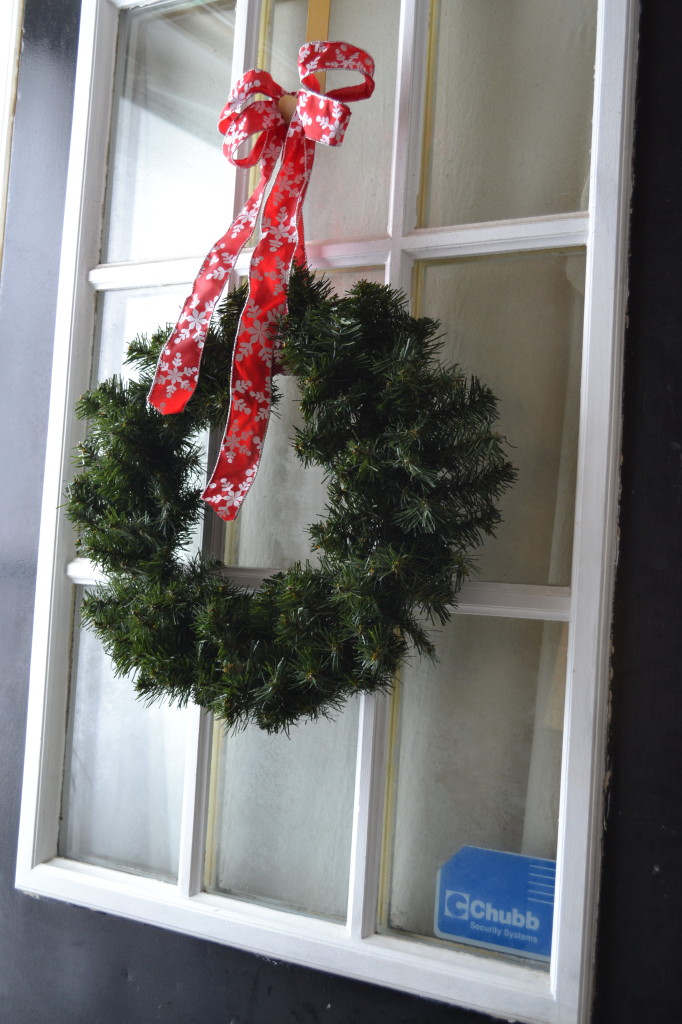 I am delighted to welcome you into my home this Christmas Season.  Our home is tiny, but cozy.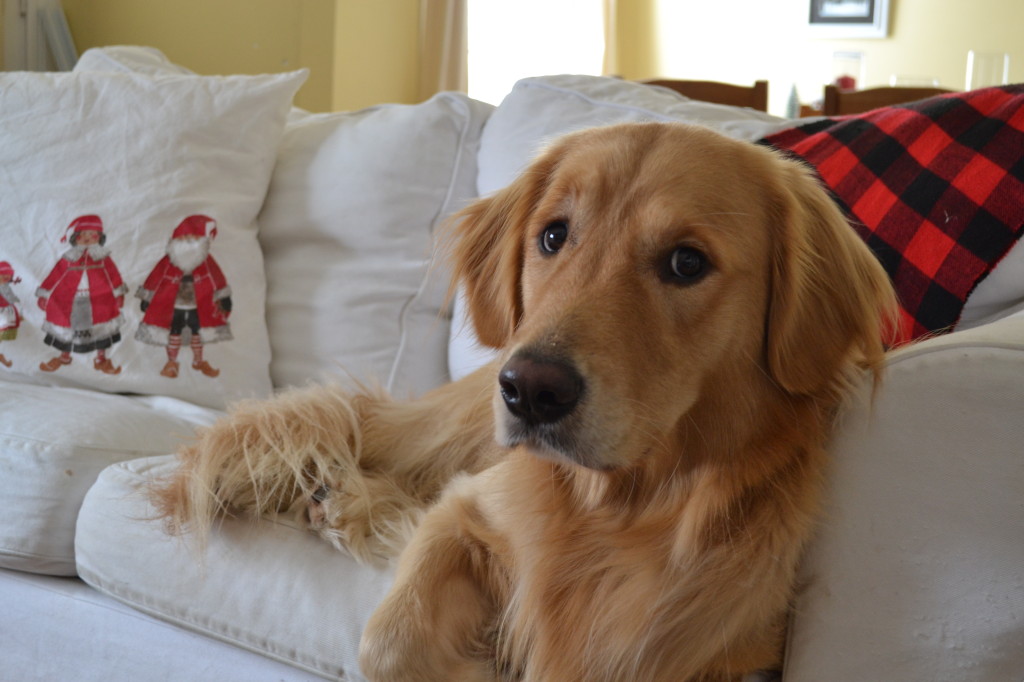 Tripper always finds a cozy spot!
We are, for the most part, very traditional around here.  Our Christmas tree is decorated top to bottom with a variety of ornaments collected throughout the years.  The mantel decorated with things we already have, including some of the extra ornaments we have been collecting throughout the years for the girls!  The living room is always done up with lots of red and silver!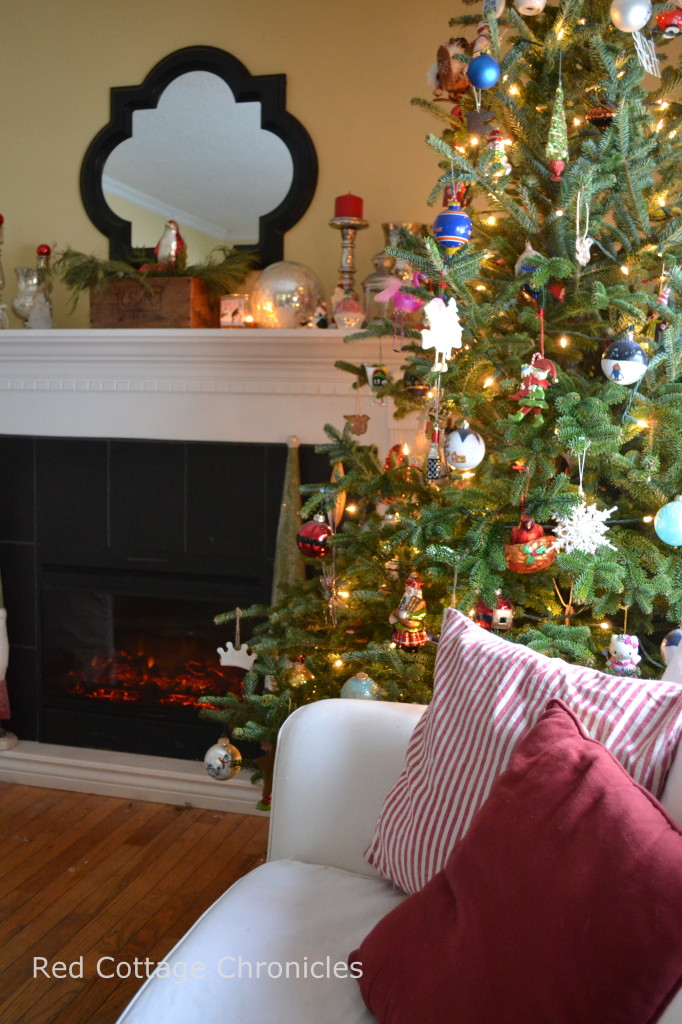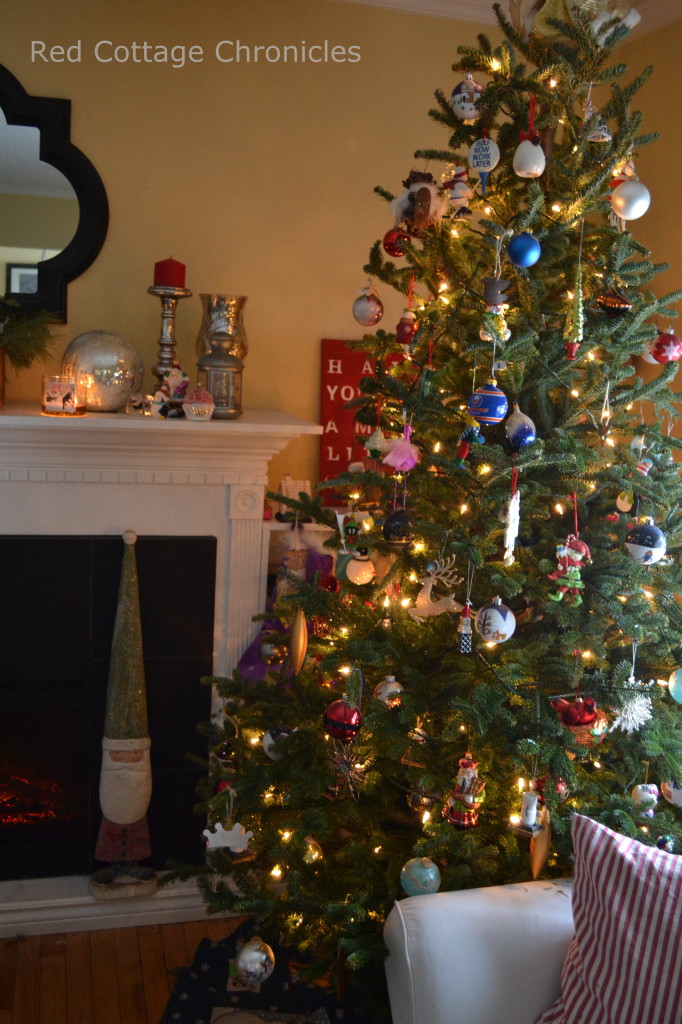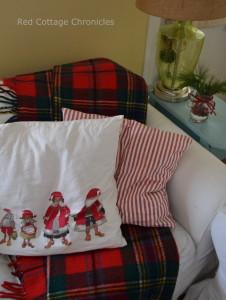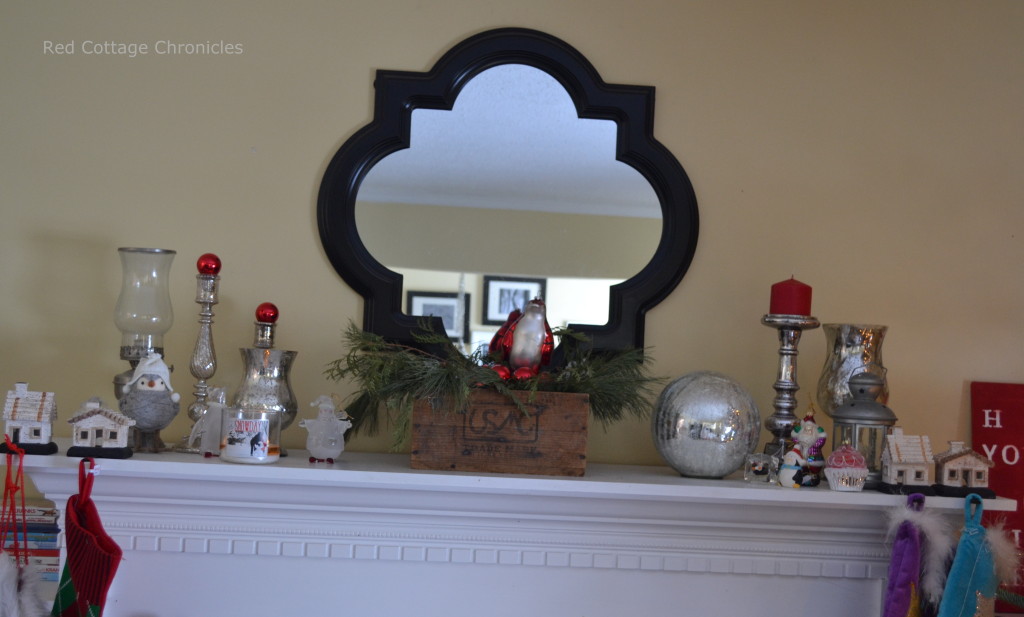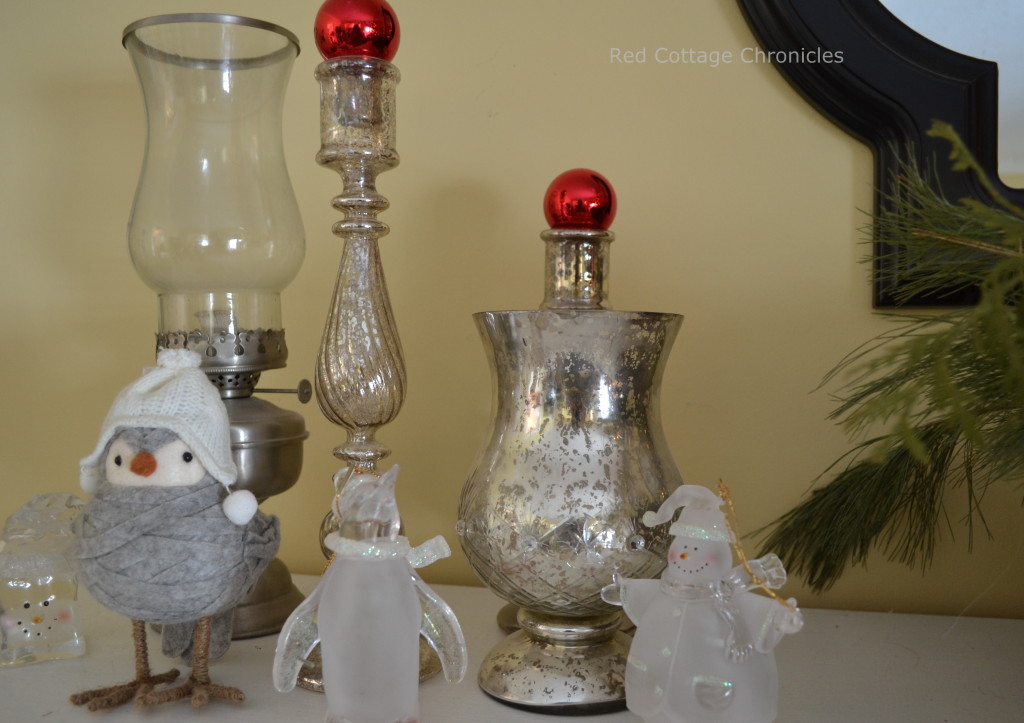 Cookies will be ready and waiting for Santa's arrival!  These chocolate pecan and chocolate candy cane cookies are perfect!  I will share the recipe on Wednesday!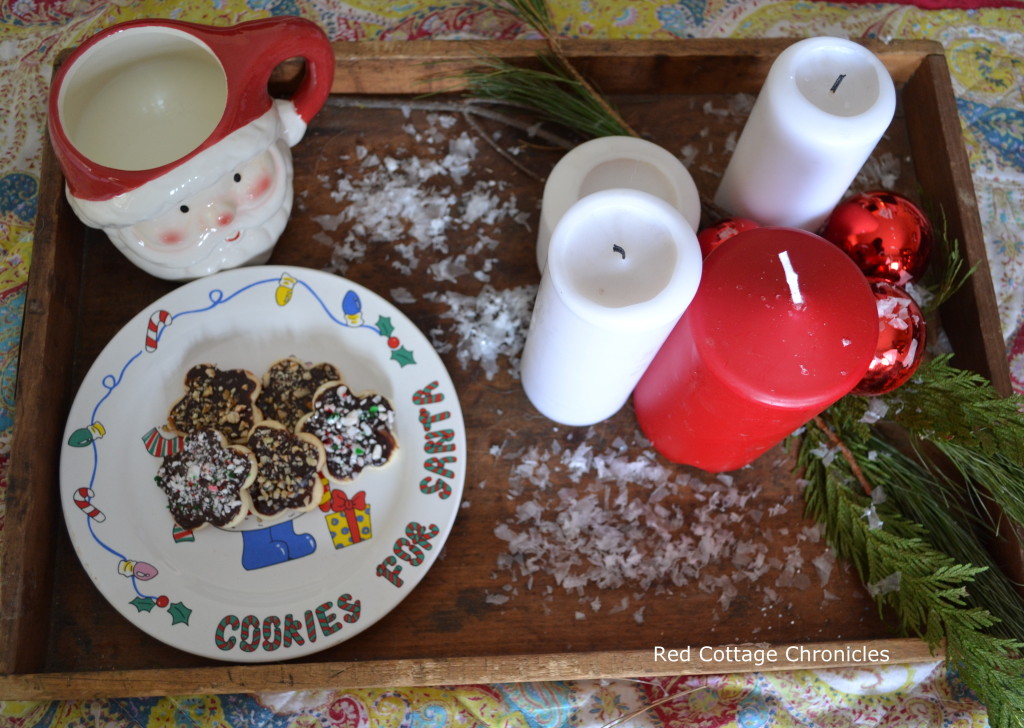 Our dining room is also traditional with lots of red, and my husbands Christmas village taking over my new buffet!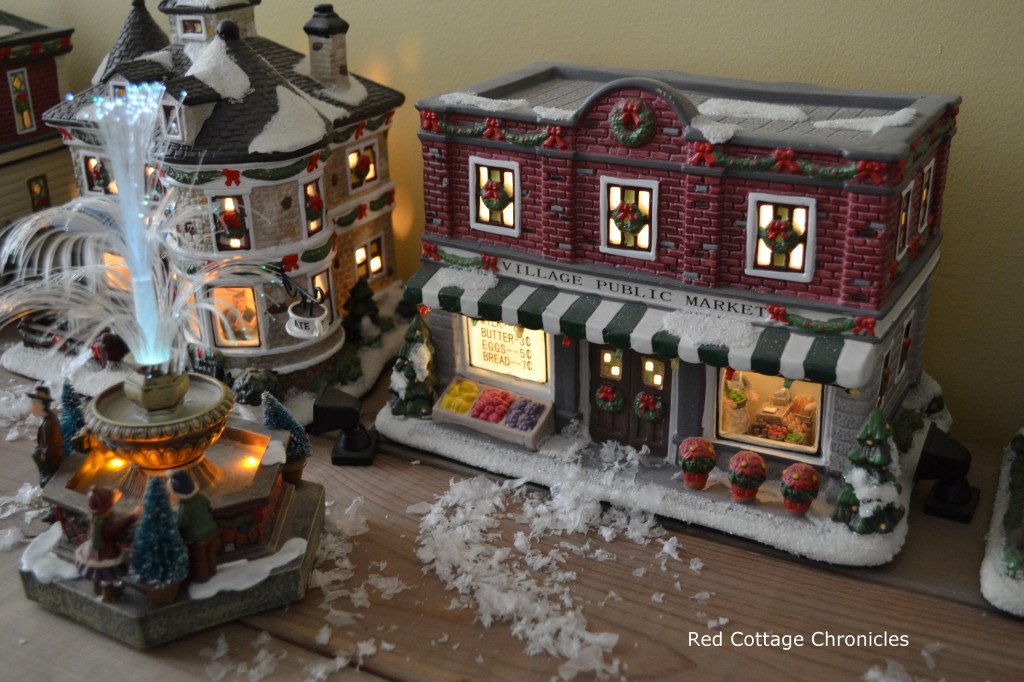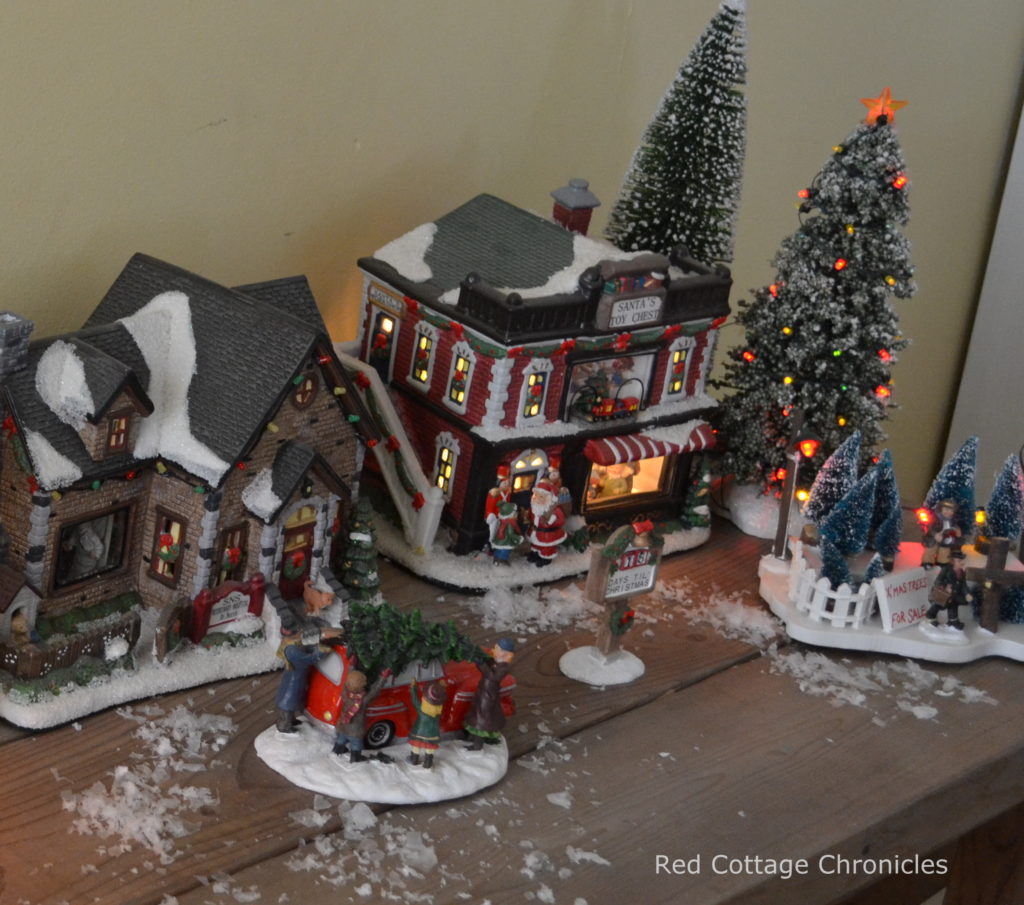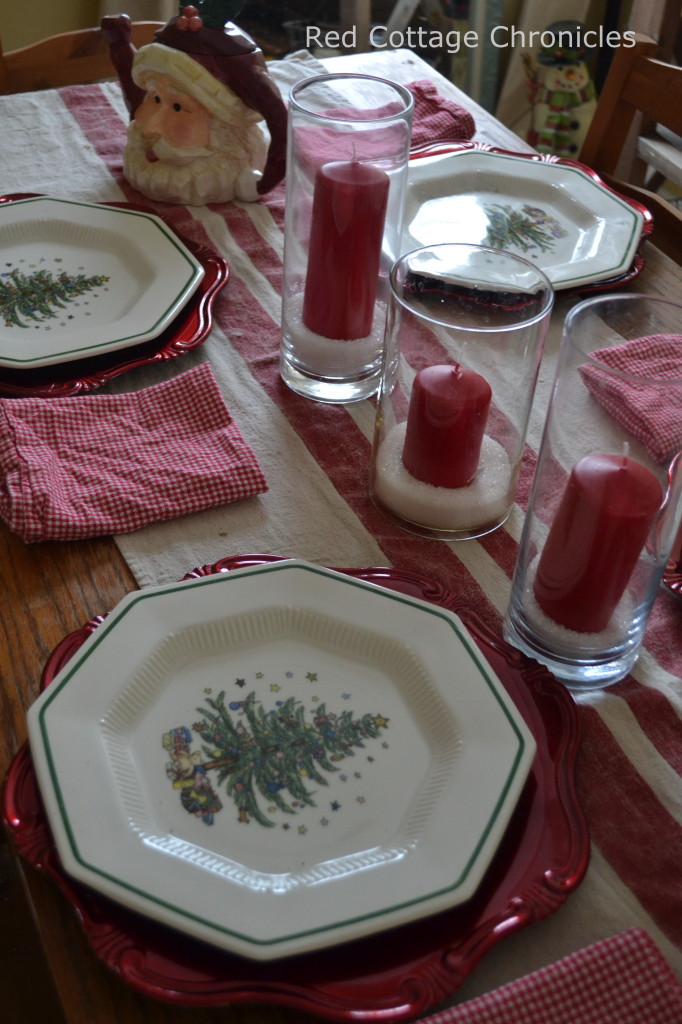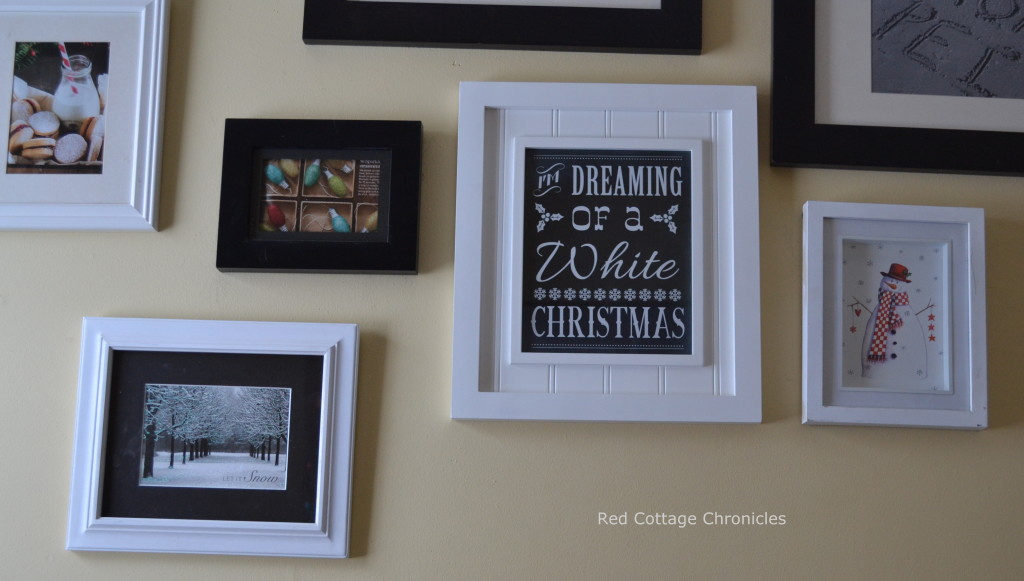 No-cost seasonal art covers the dining room wall.  Old Christmas cards, free printables and magazine clippings take over for the season!  It's different every year and doesn't cost me a thing!
The kitchen is my workshop!  I spend a lot of time in here and love a few seasonal touches here and there!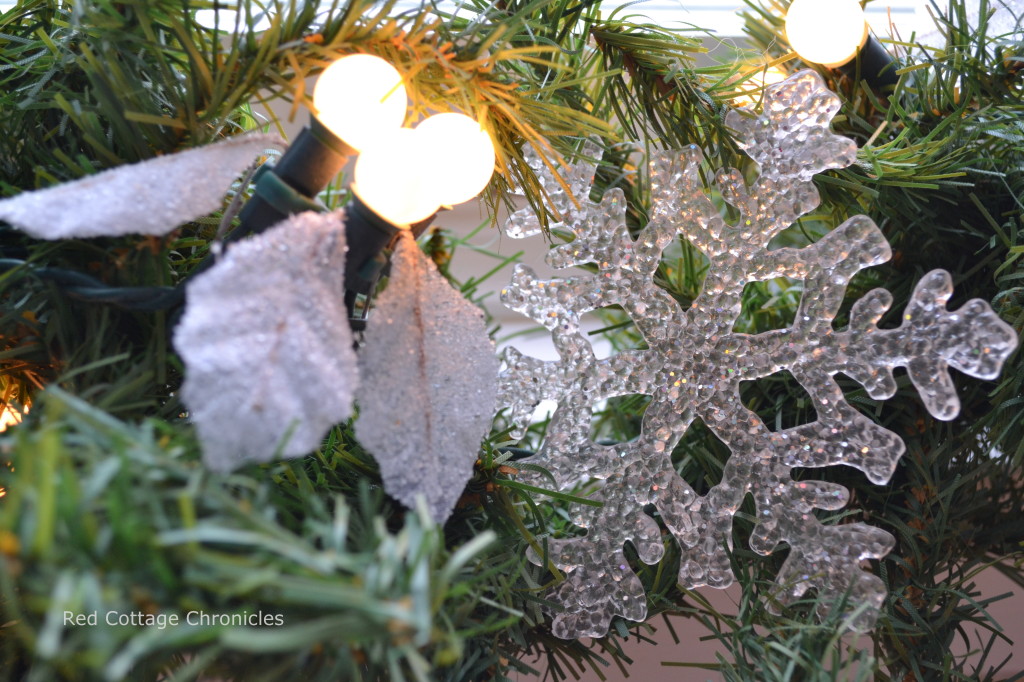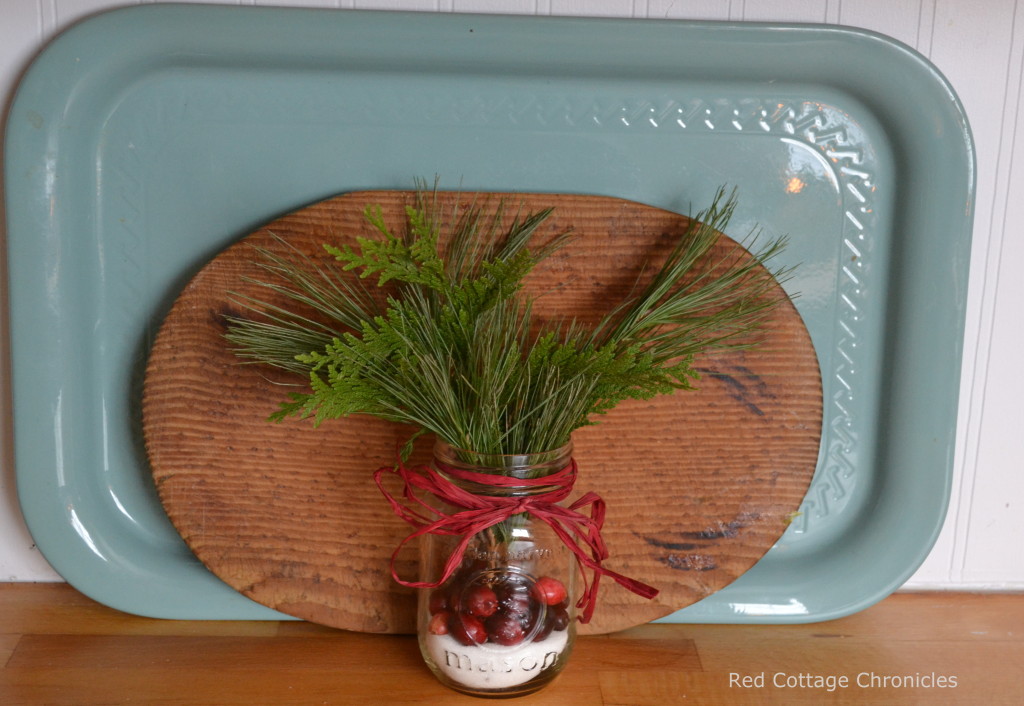 A mason jar, some fresh cranberries, evergreens snipped from the tree and white sugar make an inexpensive showpiece!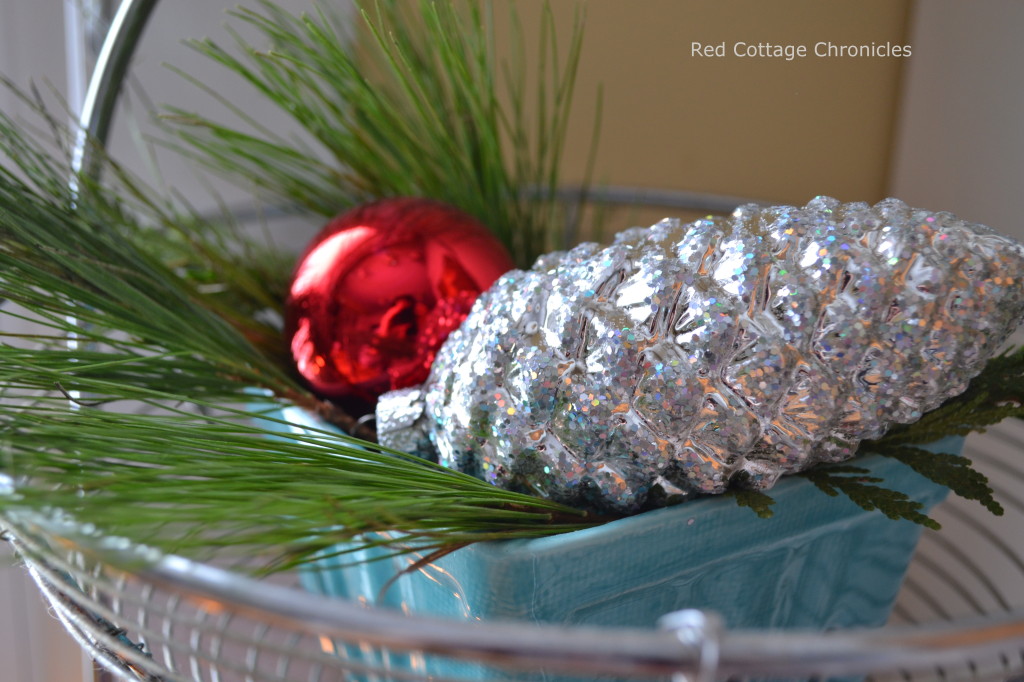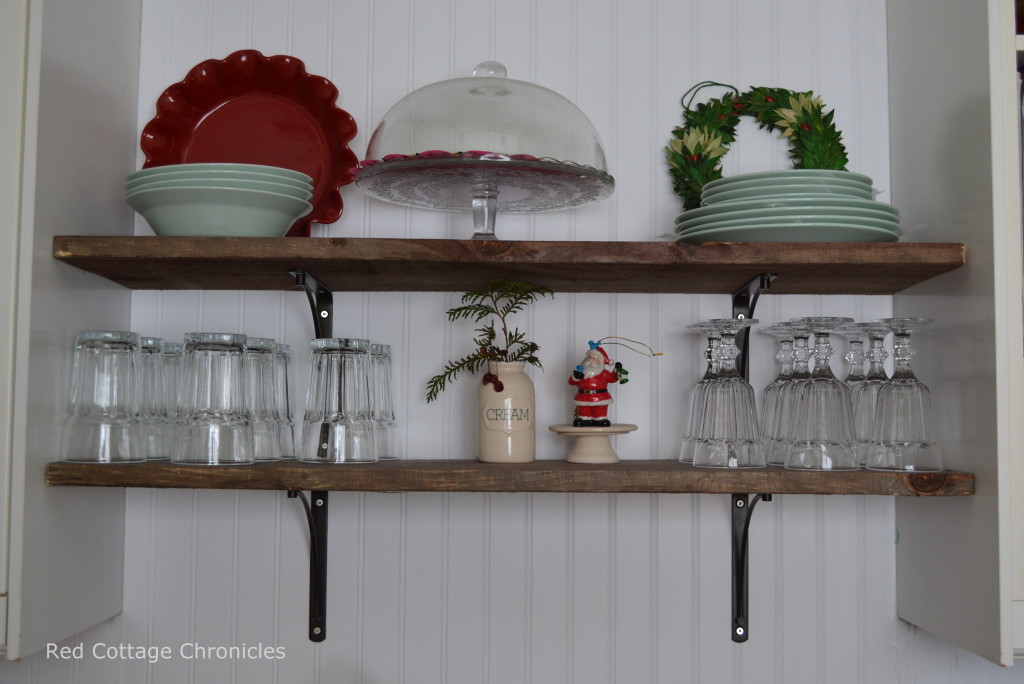 These shelves were  another projected my husband completed for me this fall!  I have always loved the look of open shelves but didn't want to commit!  I am glad I did.
In the bedroom I stuck with the blue and silver theme given my bedding is a blue ticking stripe.  I wanted to work with what I had.  I did pick up a new $9 throw, and a mini Christmas tree and two $5 pillow covers at Ikea, but everything else I pulled from around the house!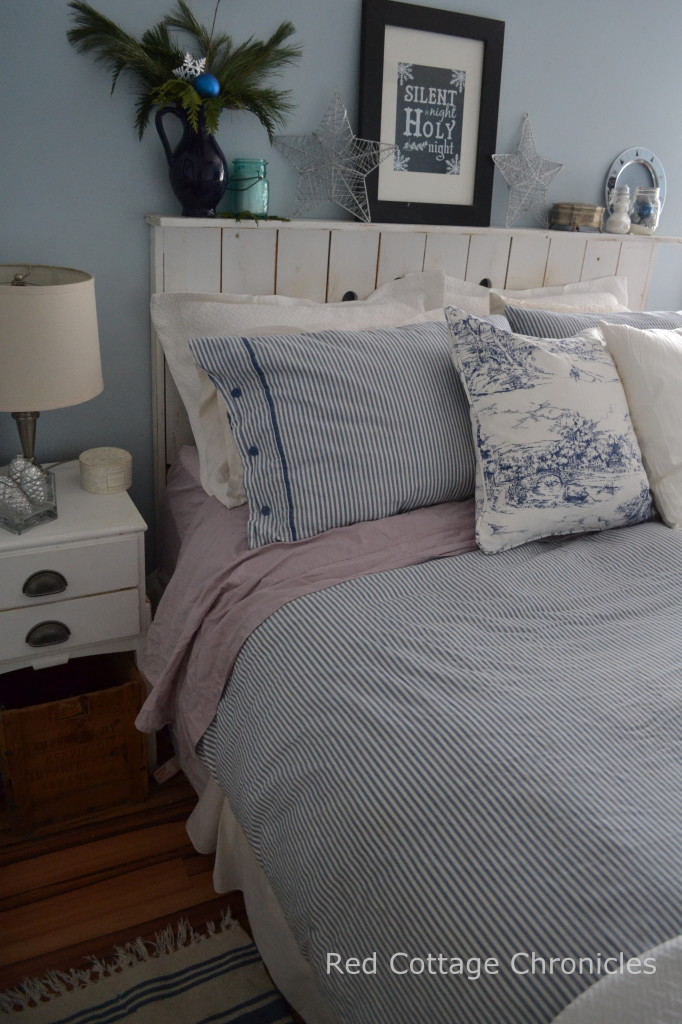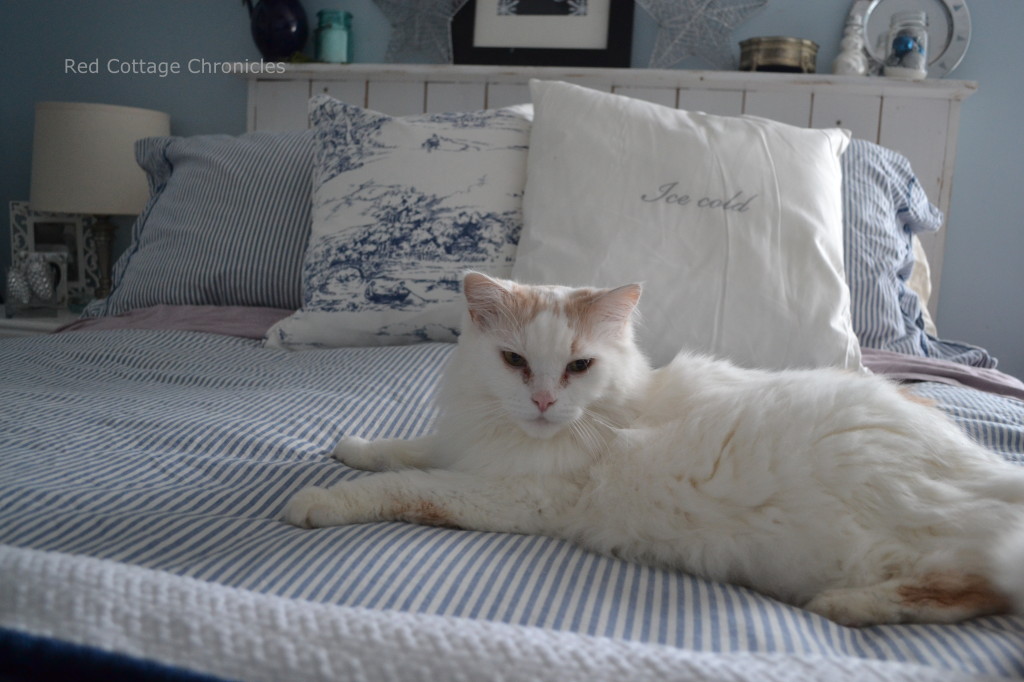 This is Cookie!  He loves the peace and quiet, not to mention the comfy down bed!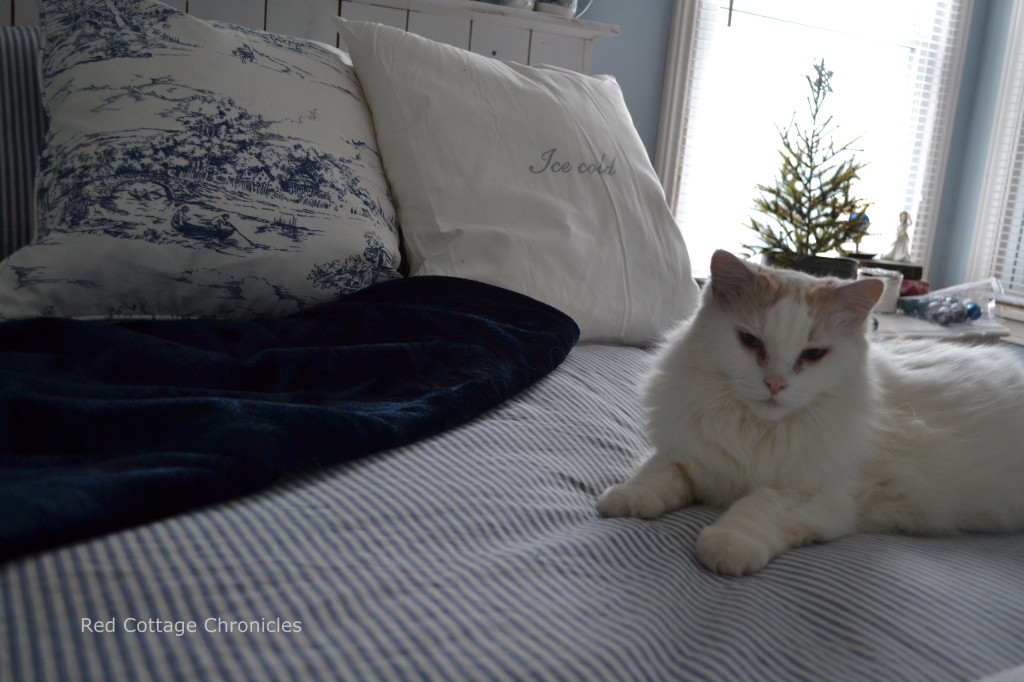 I hope you enjoyed your visit!!  It will be a busy week here at the Red Cottage.  Tasty Tuesdays returns tomorrow so come on and link up, or browse the 200+ recipes for some inspiration.  Wednesday I will be posting about the special cookies we made for Santa this year.  Later in the week I will be back to share my recipes for pecan tassies with a cream cheese pastry shell!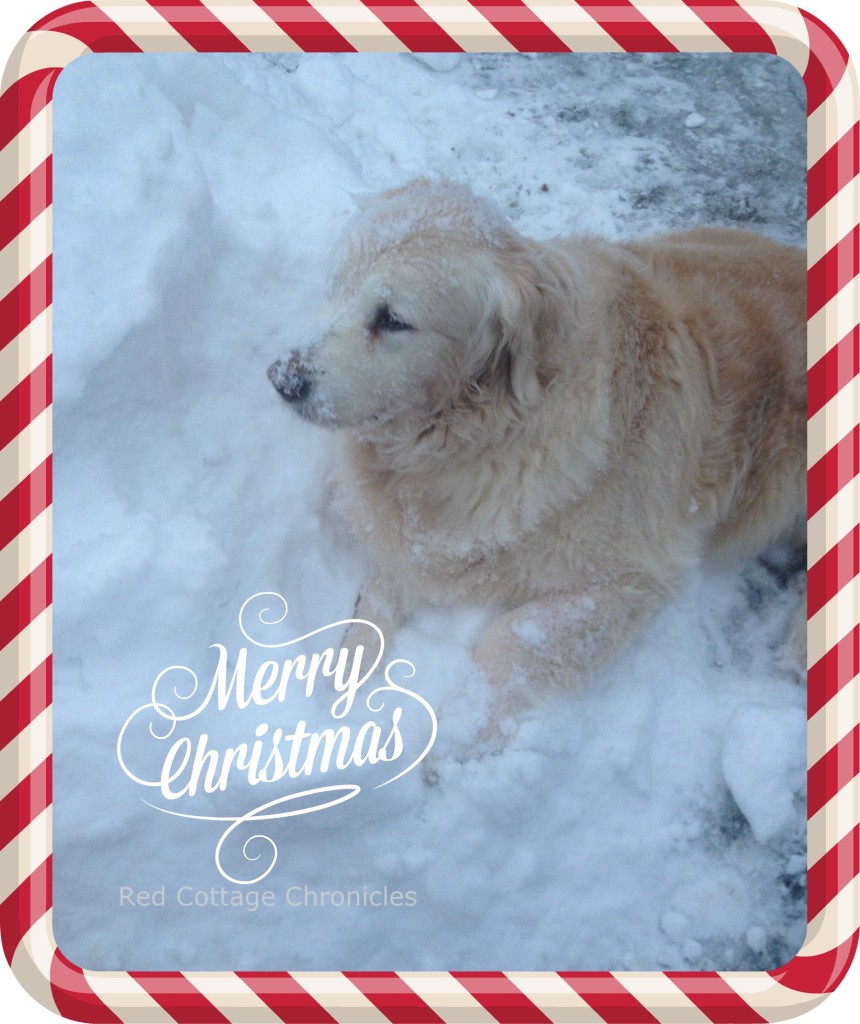 Subscribe to Red Cottage Chronicles and get recipes and updates right to your inbox!